Porsche 991.2 Carrera with PSE Center Muffler Bypass
Since the release of the Porsche 991.2 Carrera in 2017, we've been knee-deep in these vehicles from owners who just want a little more and or a whole lot more! Though it is a great vehicle straight from the factory, the 991.2 had room for us to improve upon many aspects of its performance and greatly improve its sports car sound. Through tireless research and development, our engineers here at Fabspeed created the Valvetronic Center Muffler Bypass X-Pipe.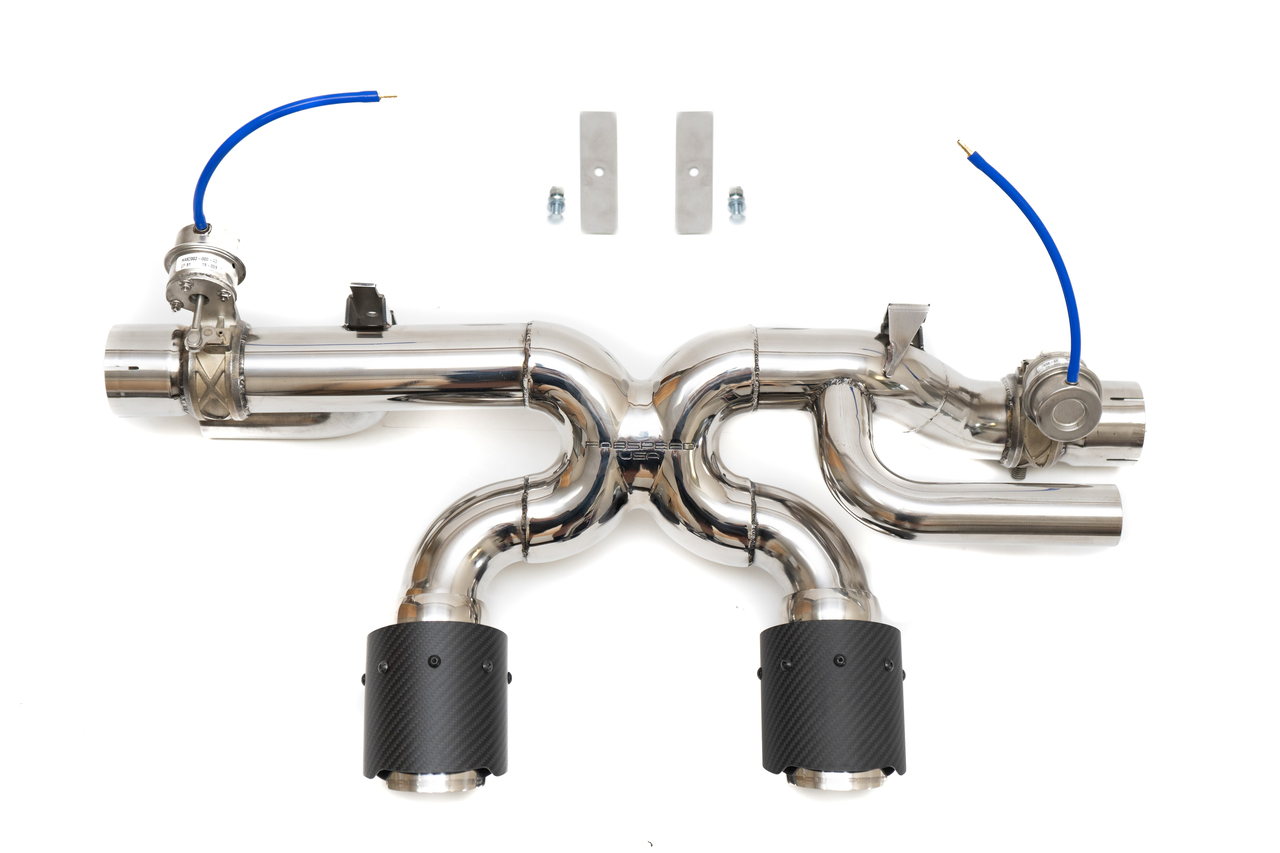 Like all of our systems, the 991.2 Center Muffler Bypass for PSE is constructed with the highest quality T304L Stainless Steel and is backed by the best LifetIme warranty in the industry. Street or Racetrack Fabspeed has the world's best lifetime warranty.
The pneumatic vacuum-actuated exhaust valves are sourced from Helical Technology UK. These valves are Tier 1 OEM quality imported from Britain, this is a major value-added benefit as Helical is an ISO 9001 company that supplies high-quality valves to the major OEM manufacturers like Porsche, Ferrari, McLaren, Aston Martin, Lamborghini. Guaranteed to virtually never fail since these are made to aerospace specifications. The Fabspeed Motorsport 991.2 X pipe with Helical exhaust valves maintains PSE functionality and gives the driver sports car sound and power all in one lightweight simple bolt-on package. 100% complies with 50 state emissions and factory warranty.
covered under warranty. Much better sports car sound is also achieved as a result of sound quality testing and refinement. Everything at Fabspeed is the result of a team effort and testing.
And, like all Fabspeed Systems, we provide you with any necessary hardware for the installation. The 991.2 Valvetronic Center Muffler Bypass X-Pipe is a simple, bolt-on installation compatible with both the factory Porsche OEM catalytic converters and or optional Fabspeed HJS German Imported 200 cell HD trimetallic High-Flow Sport Catalytic Converters. Guaranteed 100% to never have a Check Engine Light. No-fault codes.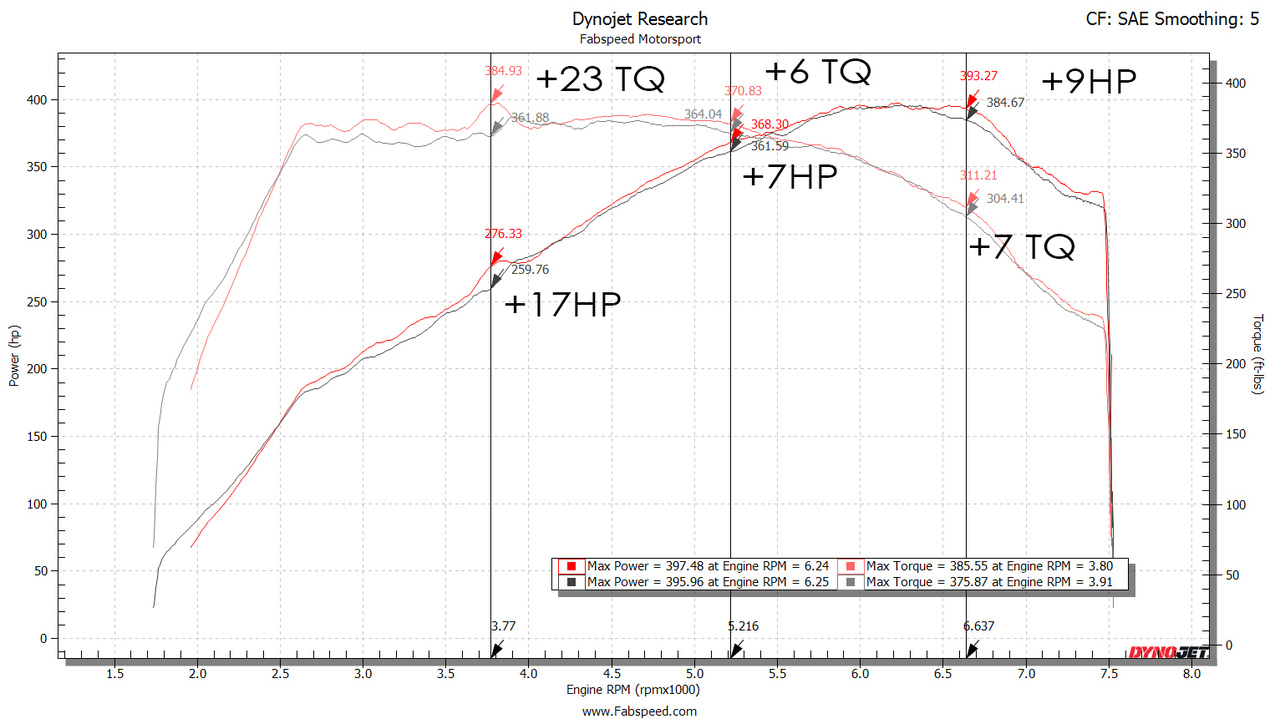 On the dyno, this system made +17WHP and +23FT/LBS, all while dropping 10LBS from the rear end of the vehicle.