Does your new G63 G-Wagen look and feel great, but it's not producing the power or sound
you hoped for?
We recently brought the new Mercedes-Benz G63 G-Wagen into Fabspeed's R&D facility and we designed, tested and produced two new products that really bring this magnificent vehicle to life.
We started with the stock mufflers and after repeated testing and prototypes, we finalized the Valvetronic Catback Performance Exhaust system with our Deluxe Dual Style Tips.
Do you want to be able to hear your engine roar on the highway but don't want to wake the neighbors when you start your car in the morning? Thanks to our Fabspeed Valvetronic Exhaust System, you can enjoy both with one steller product. Simply replace the original (extremely restrictive and heavy) OEM Mercedes system and bolt-on Fabspeed's Valvetronic System using simple hand tools.
You will notice the same functionality as the Mercedes OEM system with the valves opening and closing, but now with more exhaust flow, better power and our famous Fabspeed sound. We touch up the aesthetics by incorporating our Deluxe Dual Style Tips in your choice of finish.
Here's a deeper dive on some of Fabspeed's time-tested technology.
Valvetronic Exhaust System(™)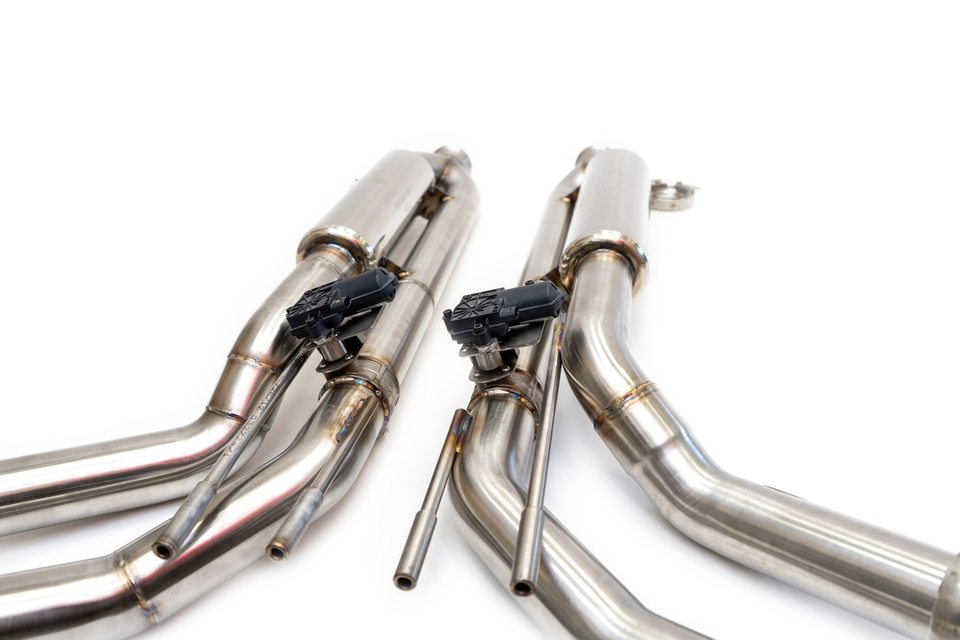 Let's talk about dynamic exhaust systems.
Exhaust Valves: These devices fit into the live exhaust stream and can steer the exhaust flow through different sections of the system.
They are expected to operate in the highly hostile environment of hot, pressurized exhaust flow.
OEM valves are usually very good. They have standard features such as durable pneumatic actuators, flat sealing faces inside the valve, stiffening ribs and high-temperature bearings at both ends of the butterfly spindle.
But when you're adding more power and a less restrictive exhaust design, Fabspeed knows that the OEM valves may exceed their design limits. We source competition quality valves that can withstand the extreme stressors introduced by engines that make more power, and flow large volumes of hot gases under higher pressures.
Valves Closed: When the valves are closed, the exhaust is routed through the resonators, allowing the exhaust gases to harmonize in the open chambers and dissipate. This maintains a volume level similar to stock while adding a pleasant exhaust tone.
Valves Open: When you open the valves, the flow of exhaust now takes the path of least resistance, down a straight-through stainless steel pipe inside the muffler, bypassing the sound chamber, and exiting. This results in a more aggressive and pronounced tone.
Secondary Cat Bypass Pipes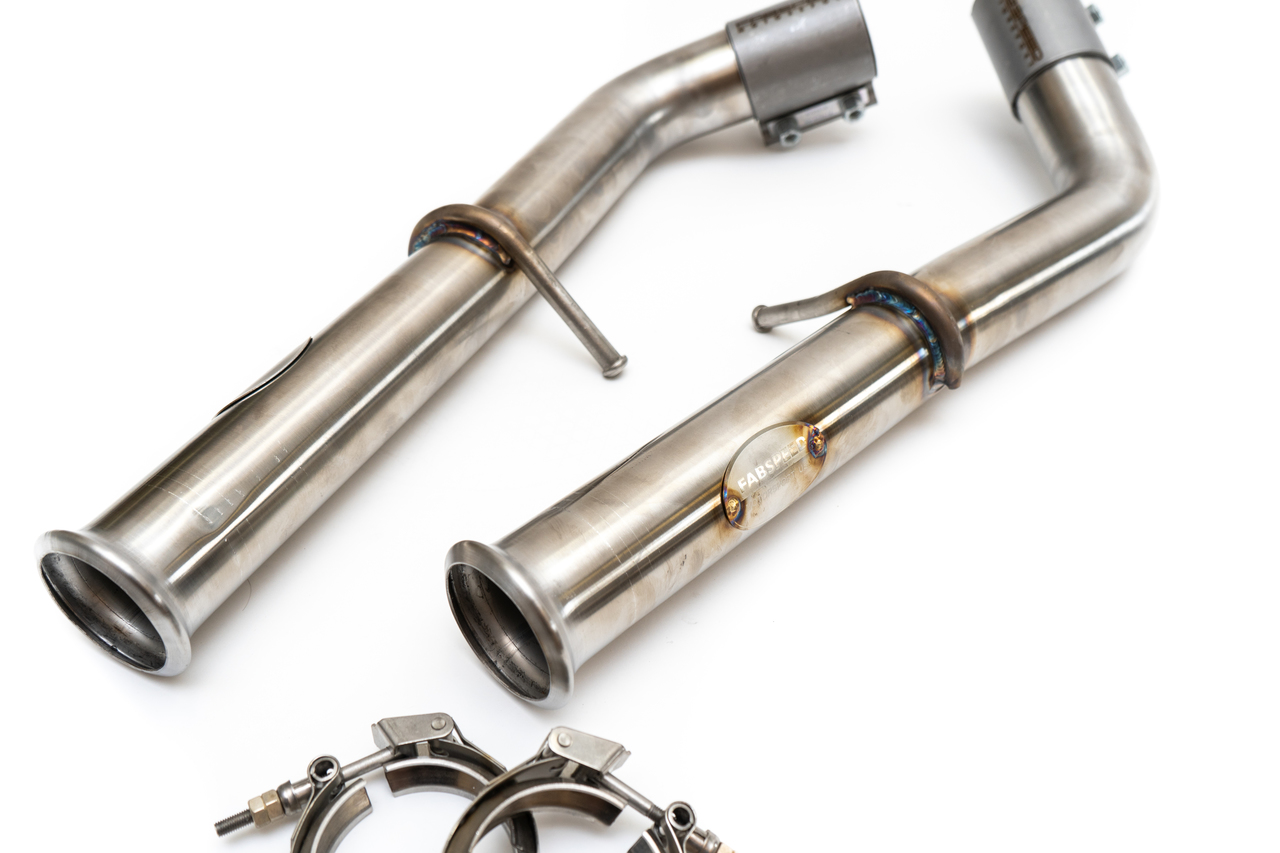 To complement the Valvetronic Exhaust System, Fabspeed also developed a secondary Cat Bypass system for the G63 G-Wagen that added a whopping +61 wheel HP and +54 lb-ft of torque when paired with our performance ECU Tune. This unique Fabspeed bypass system allows you to eliminate the heavy and restrictive factory secondary catalytic converters with lighter, high-flowing stainless steel downpipes that not only added some power but also produce a new exhilarating sound - all without the worry of a check engine light.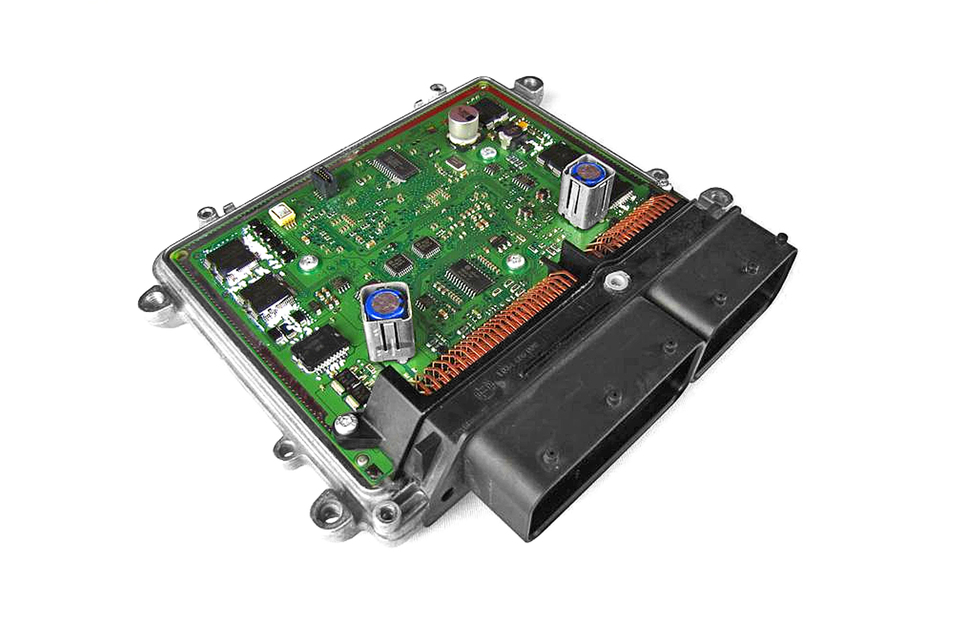 It's important to note that the Mercedes G-Wagen has strict OEM software parameters which requires the Fabspeed ECU tune to harness the increased exhaust flow without any negative effects on the driving experience. The Fabspeed Secondary Cat Bypass system for this vehicle cannot be purchased without the performance ECU Tune.
Fabspeed Motorsport USA is also excited to announce MAJOR changes to our warranty that we rolled out in the past few months.
Check out Fabspeed's Lifetime Warranty right here, which now includes the world's first sound guarantee called Sound Solutions (™). When you buy one of Fabspeed's incredible exhaust systems, we guarantee your complete satisfaction! Learn more by giving us a call at (215) 646-4945.