In the latest episode of Car Fix on Velocity, Jared Zimmerman and Lou Santiago set out to make "9 Second 911" and sought out some Fabspeed products to help make it possible!
They pulled out all the stops, utilizing our Porsche 991 Turbo Supersport RACE Performance Package, featuring our Supersport X-Pipe, Cat Bypass Pipes, Sport Headers, and Deluxe Tips.
Starting with a beautiful 991 Turbo, they didn't waste time getting it on the lift and removing the O2 sensors, exhaust, and intercoolers.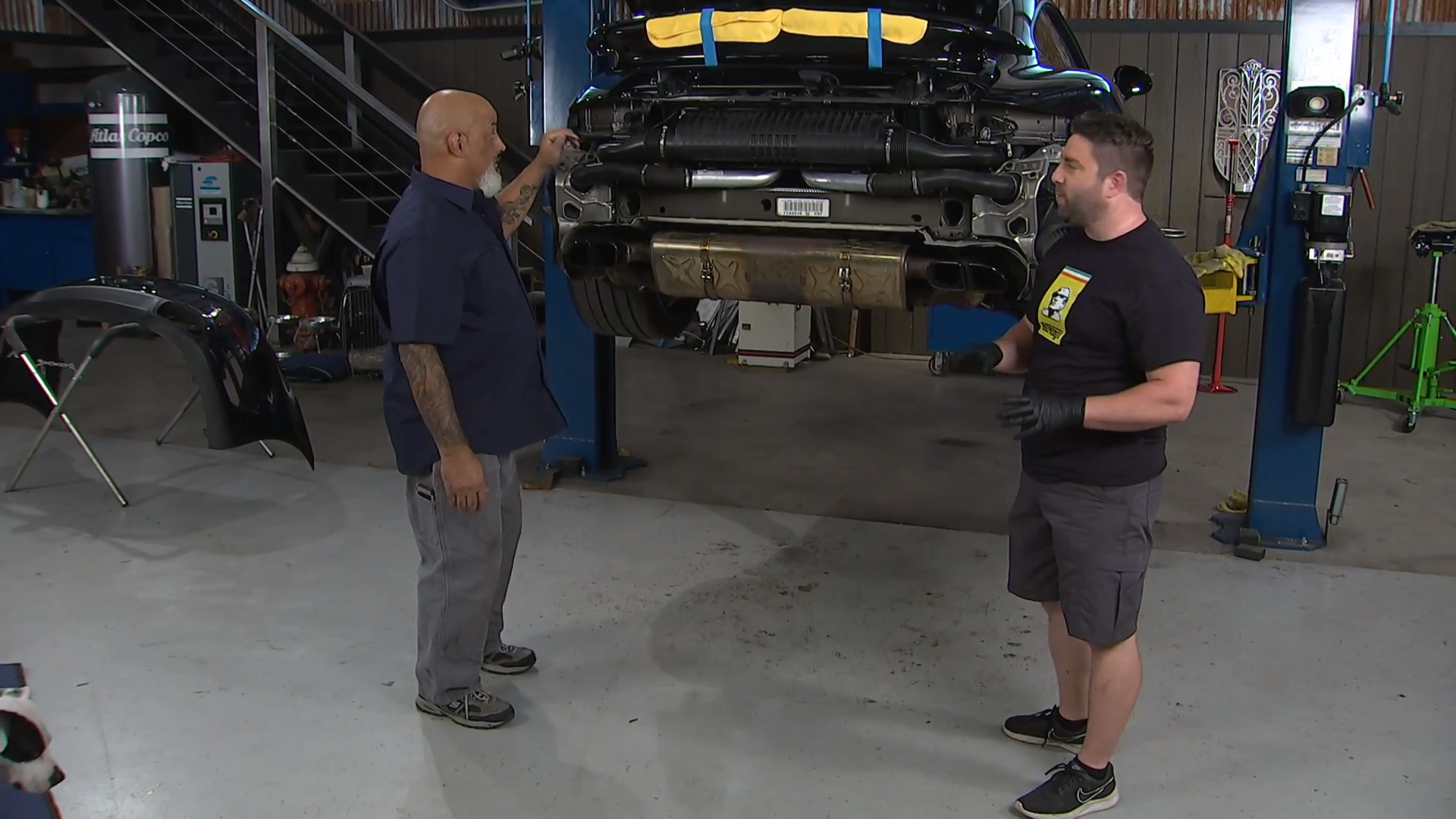 Next, Jared goes over all the product changes that will be occurring on the cold air side of things including intercoolers and an IPD plenum and Y-pipe. These intercoolers are twice as thick as the OEM versions which means better protection from heat and thus better air flow.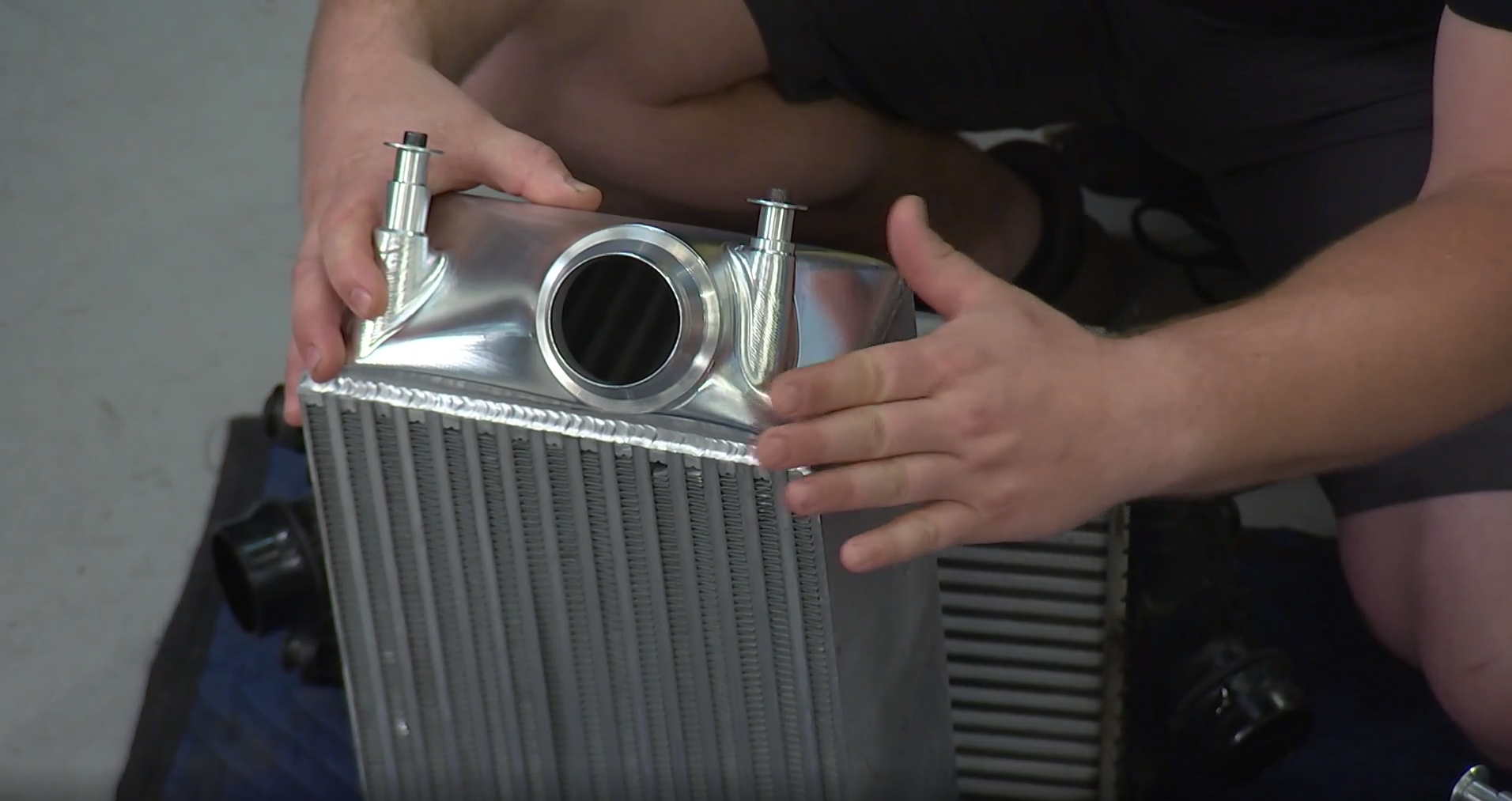 Lou and Jared keep things rolling, finishing up the deconstruction by removing the turbos, headers and plenum.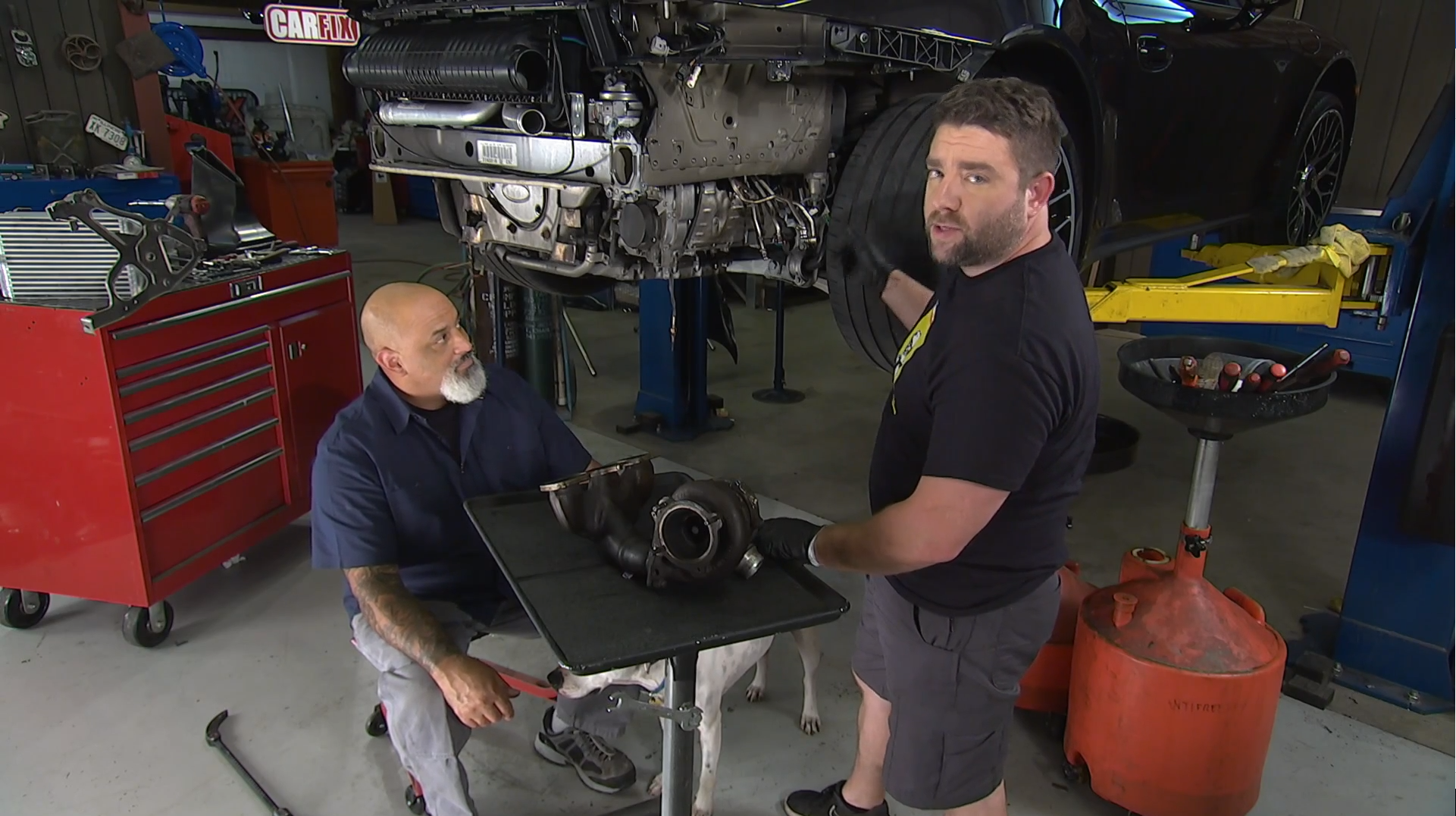 Before starting the install, Jared takes a second to go into detail about our merge collectors, T304L stainless steel, and other features that make Fabspeed products top of the line.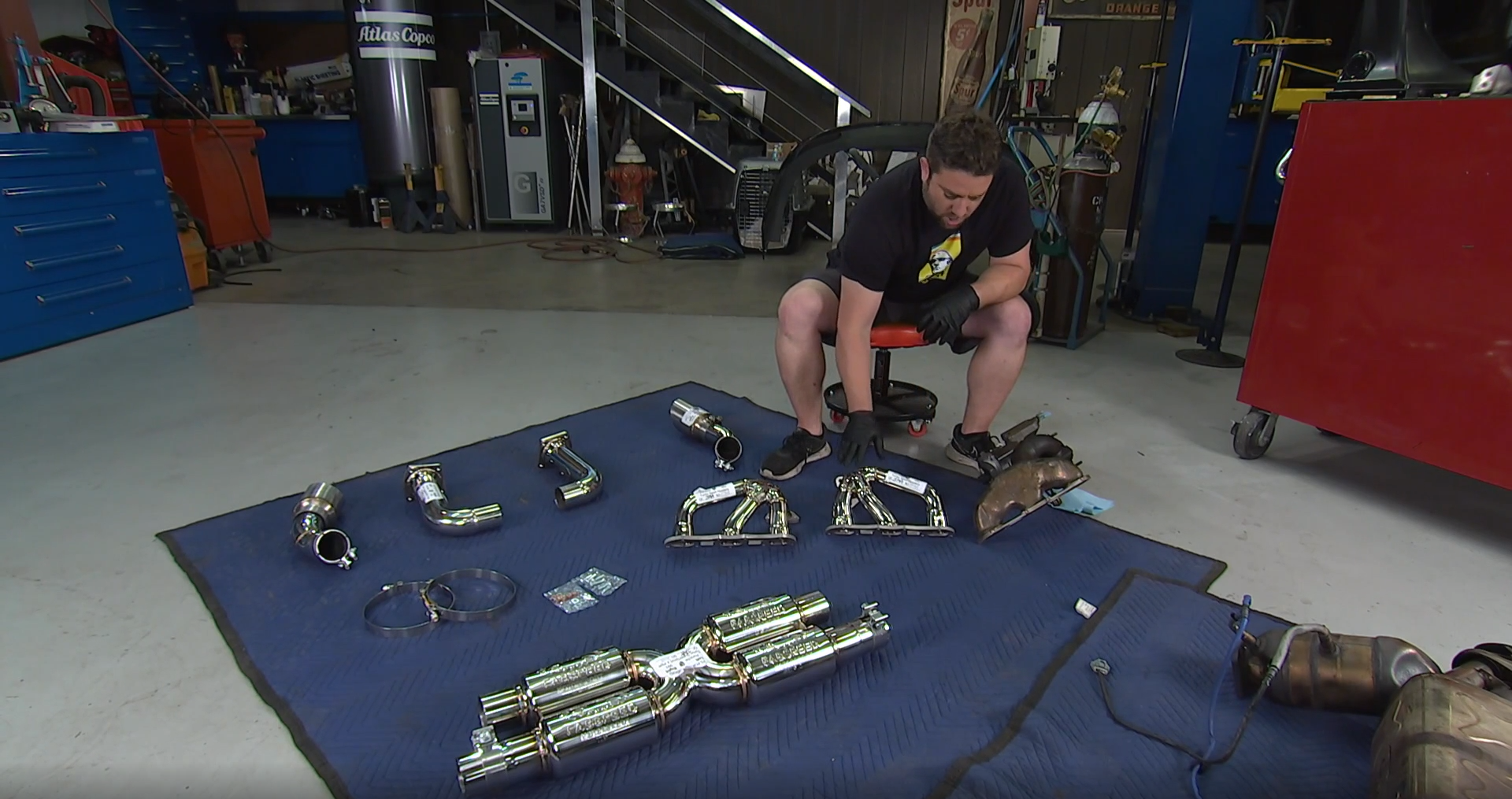 The team gets started on the install, bolting on the headers and turbos, followed by the exhaust. "The exhaust fell right into place," Jared said.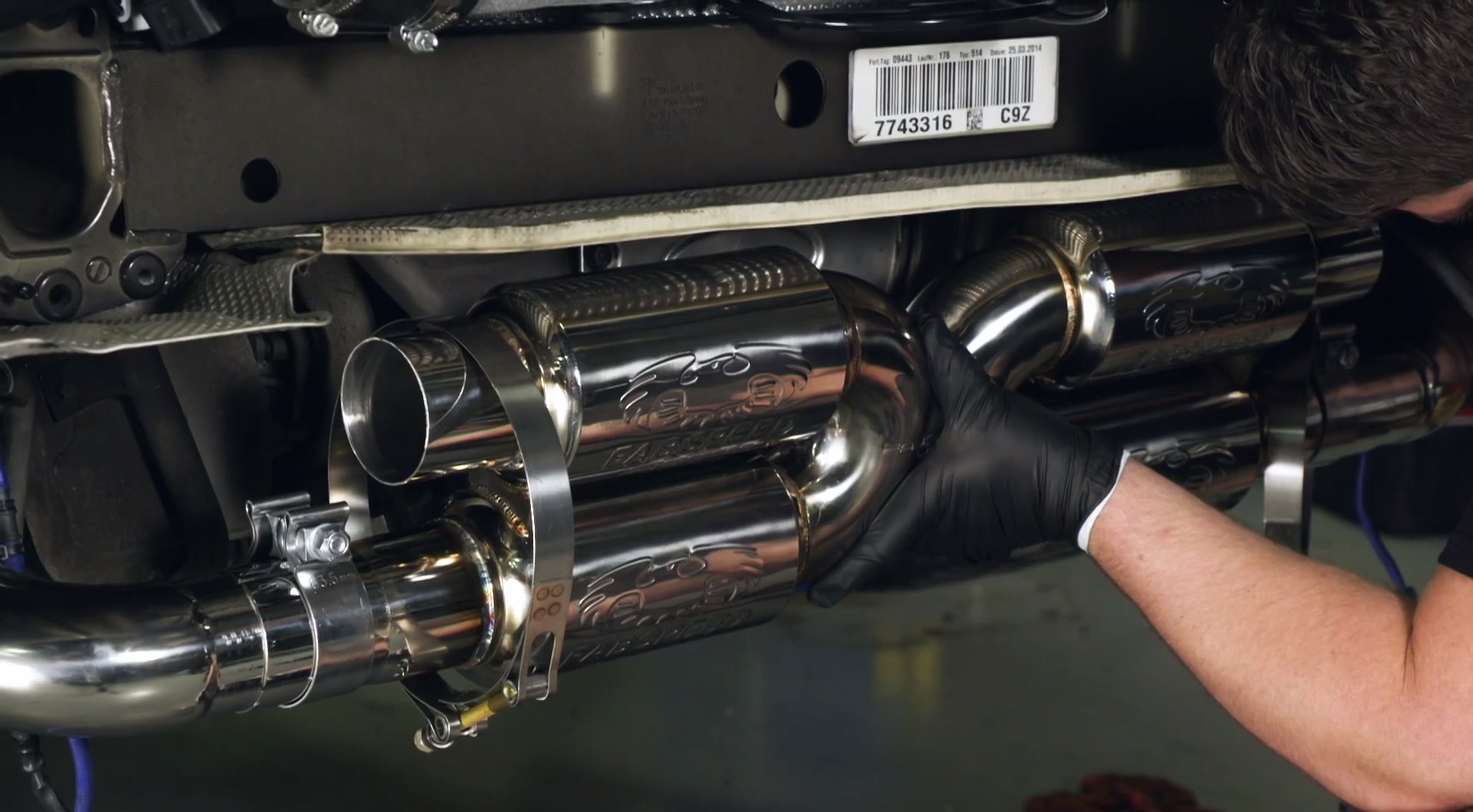 After replacing the wheels they take her over to the Tuner. Driven by a tight deadline to air the episode in time, they were not able to spend sufficient time tuning the car but were still able to get it up to 600 HP. The tuner repeated multiple times that they could pull much more out of the car with more time to tune it.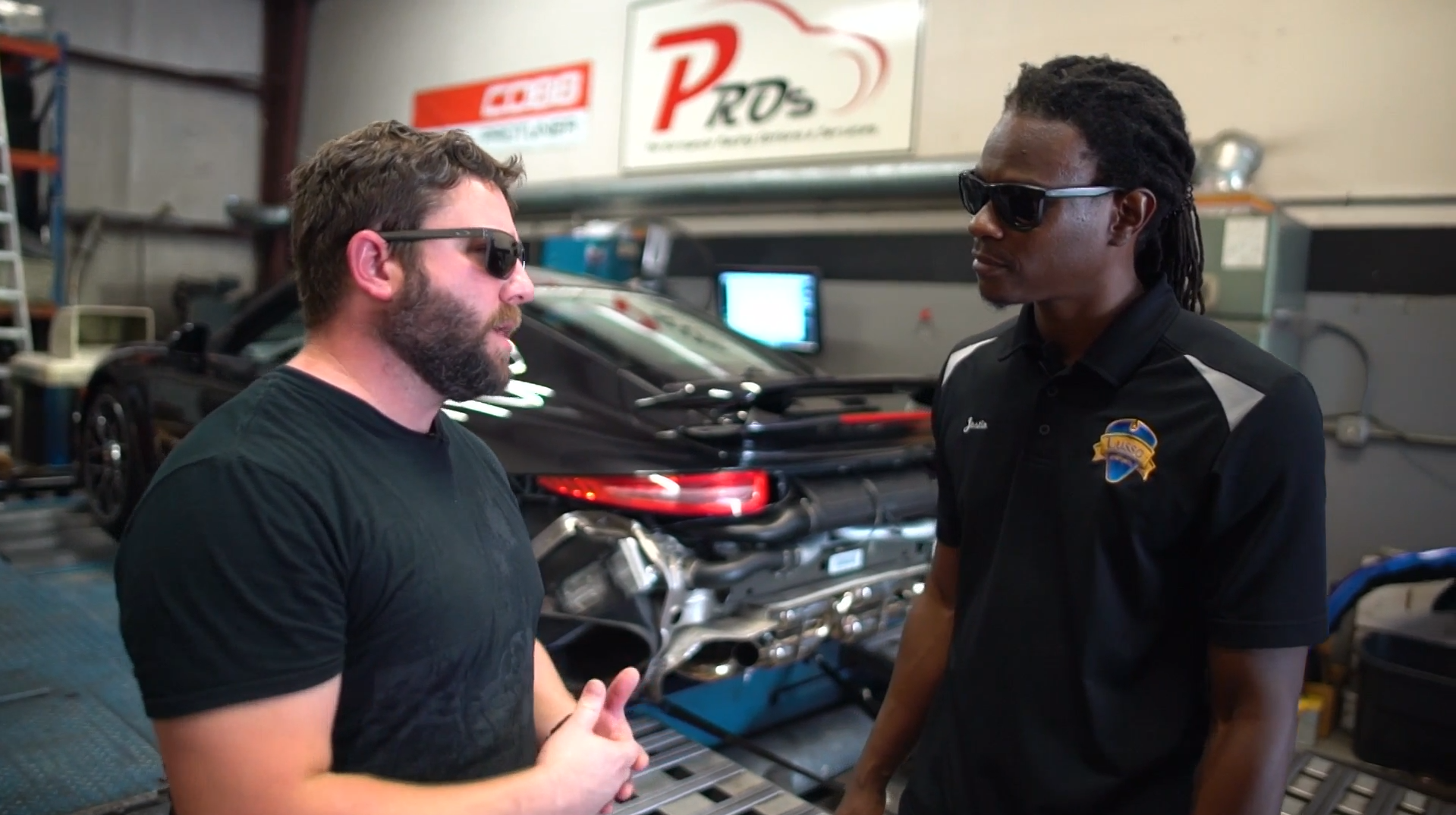 Unfortunately, the track conditions did not help things either. The track was very hot and humid, but despite these road blocks, they were able to break into the 10 second range!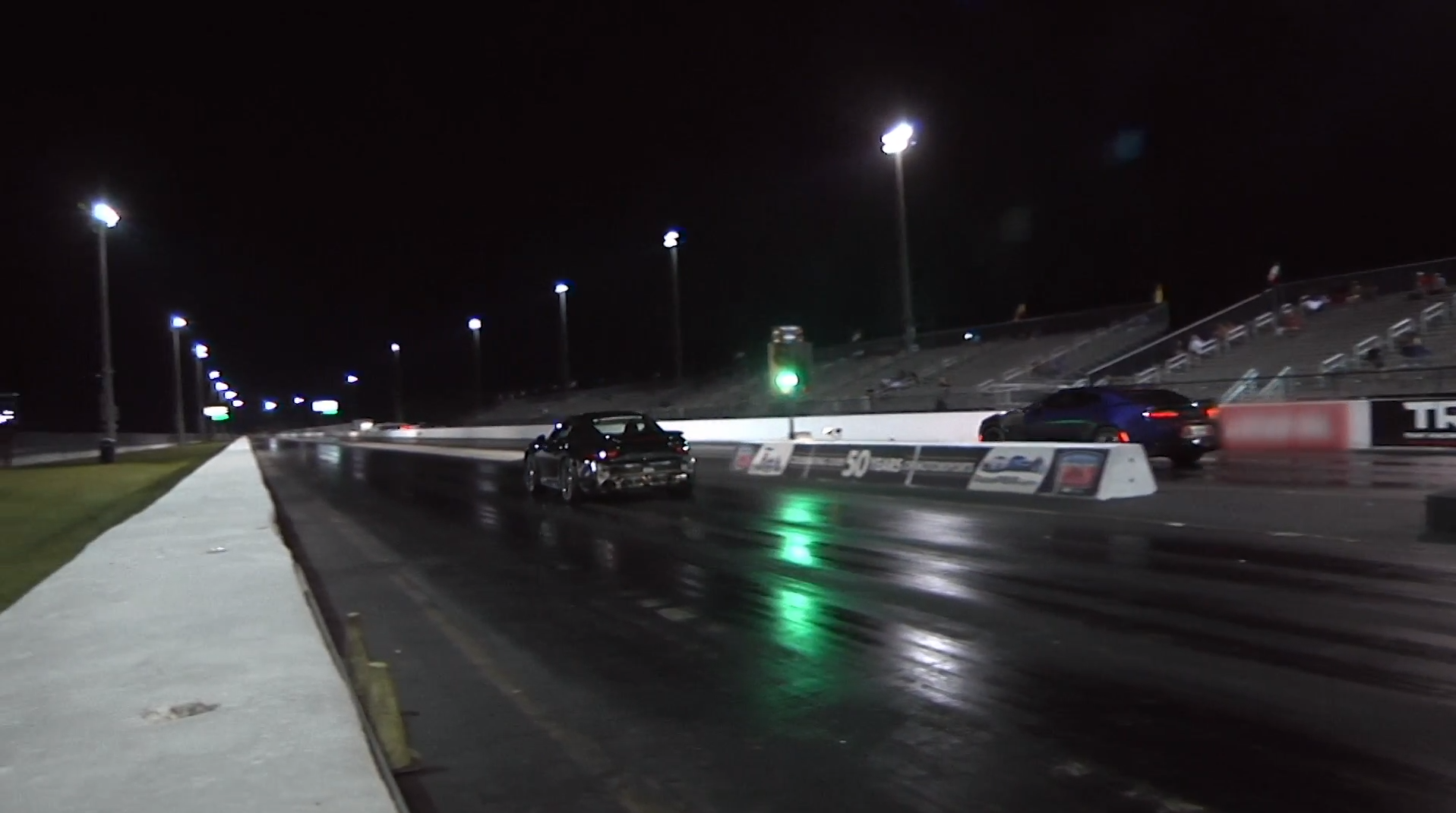 You can watch the full episode here by logging in with your TV subscriber.