Fabspeed Motorsport has always been at the forefront of industry trends since we started over 20 years ago, and that is no different when it comes to the builds we are a part of.
Recently, Off-Road "Safari" 911s have been growing increasingly popular and some amazing builds have utilized Fabspeed products for our proven performance and durability. When putting your car through the rigors of off-roading, you want to make sure the exhaust is up to the task as well. This is just one of the many reasons the best of the best at creating these Off-Road 911 Safari Builds come to Fabspeed, the official exhaust manufacturer for Safari Builds.
Earlier this year, the most famous Safari Build 911 and winner of SEMA's "Best Off-Road Vehicle," Kelly-Moss Road and Race's VICCI Safari 4, sold for $204k furthering the growing popularity of these air-cooled beasts.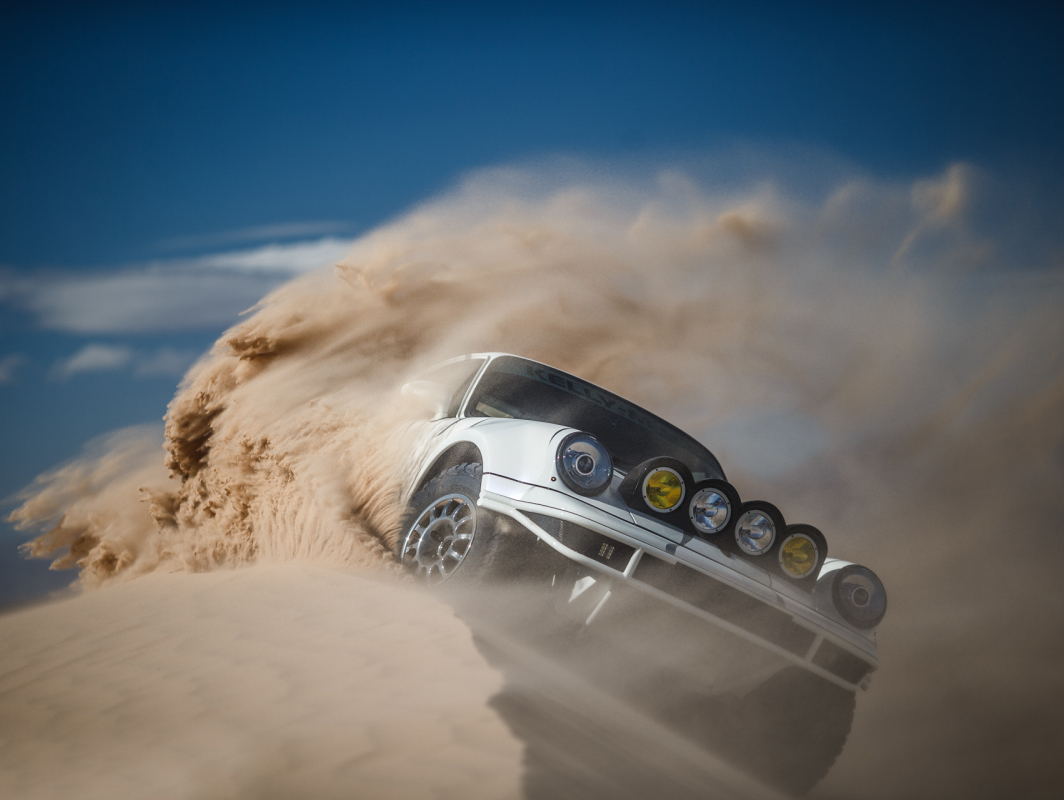 What makes Kelly-Moss's VICCI Safari 4 the Best Off-Road Vehicle? Let's take a look.
As you might have guessed by its name, the VICCI Safari 4 is not the first Safari Build by Kelly-Moss Road and Race, and we can safely say that practice makes perfect. They clearly have learned from previous projects and put together an amazing design, resulting in the best Safari 911 to date.
VICCI Safari 4 uses a Porsche 964 as its base with all-wheel drive, powered by a 3.8-liter supercharged Porsche flat-six, which is designed to always be on-boost, resulting in a potent 435 HP and 400 ft/bs. of TQ. That's almost double of power of the original 964 3.6L!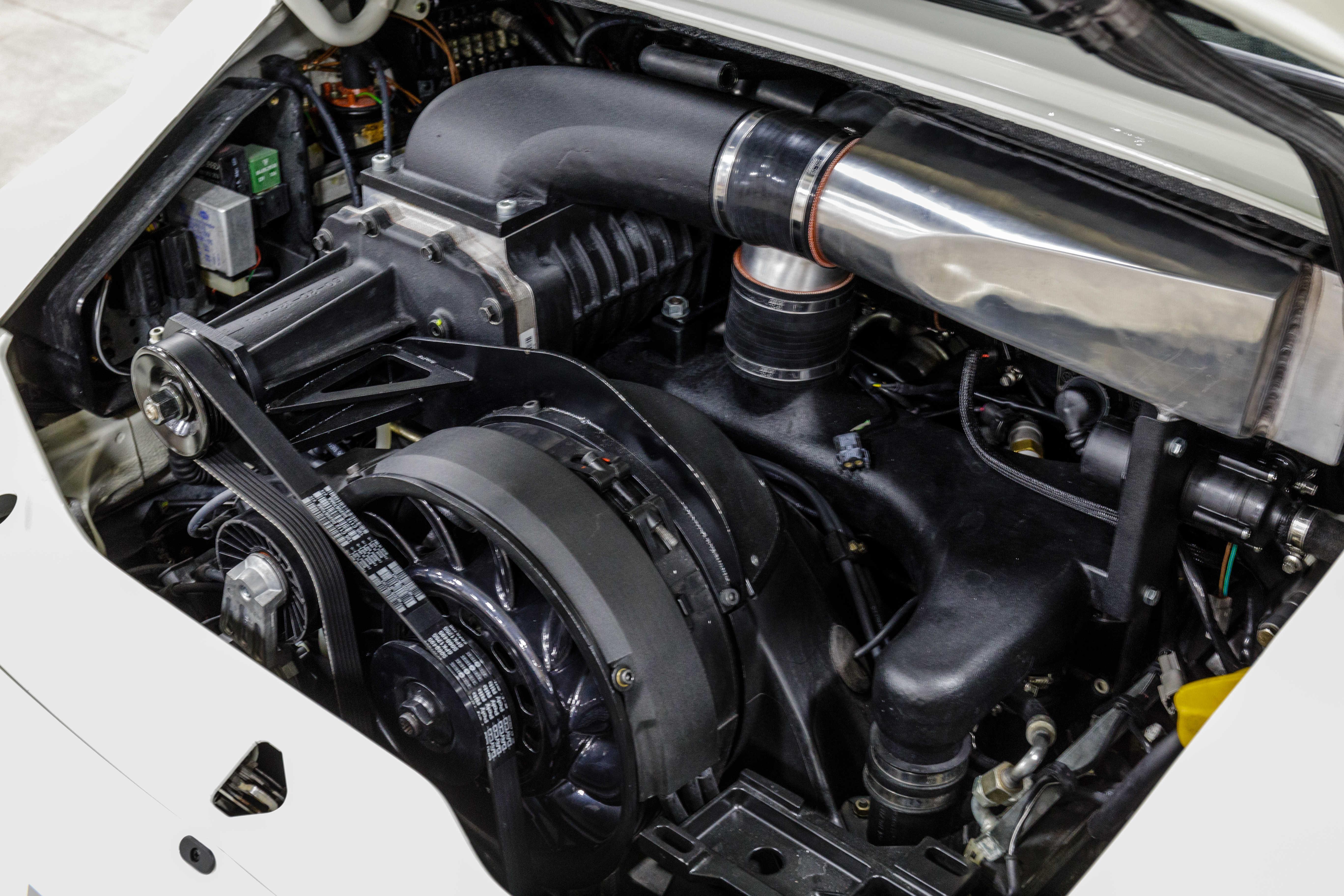 Since the hearty 3.8 is being force-fed, Kelly Moss needed a high flow exhaust system. As set of Fabspeed Porsche 964 Carrera RSR Headers with Heat , from our RSR Header Muffler Kit, optimized airflow and had the durability needed for their performance vision. This loud and aggressive system is fabricated from 14-16 gauge T304L stainless steel, making it perfectly capable of withstanding the rigors of off-roading. Glowing gold from use, you can see that our headers look to be holding up wonderfully and ready to handle whatever might be thrown their way.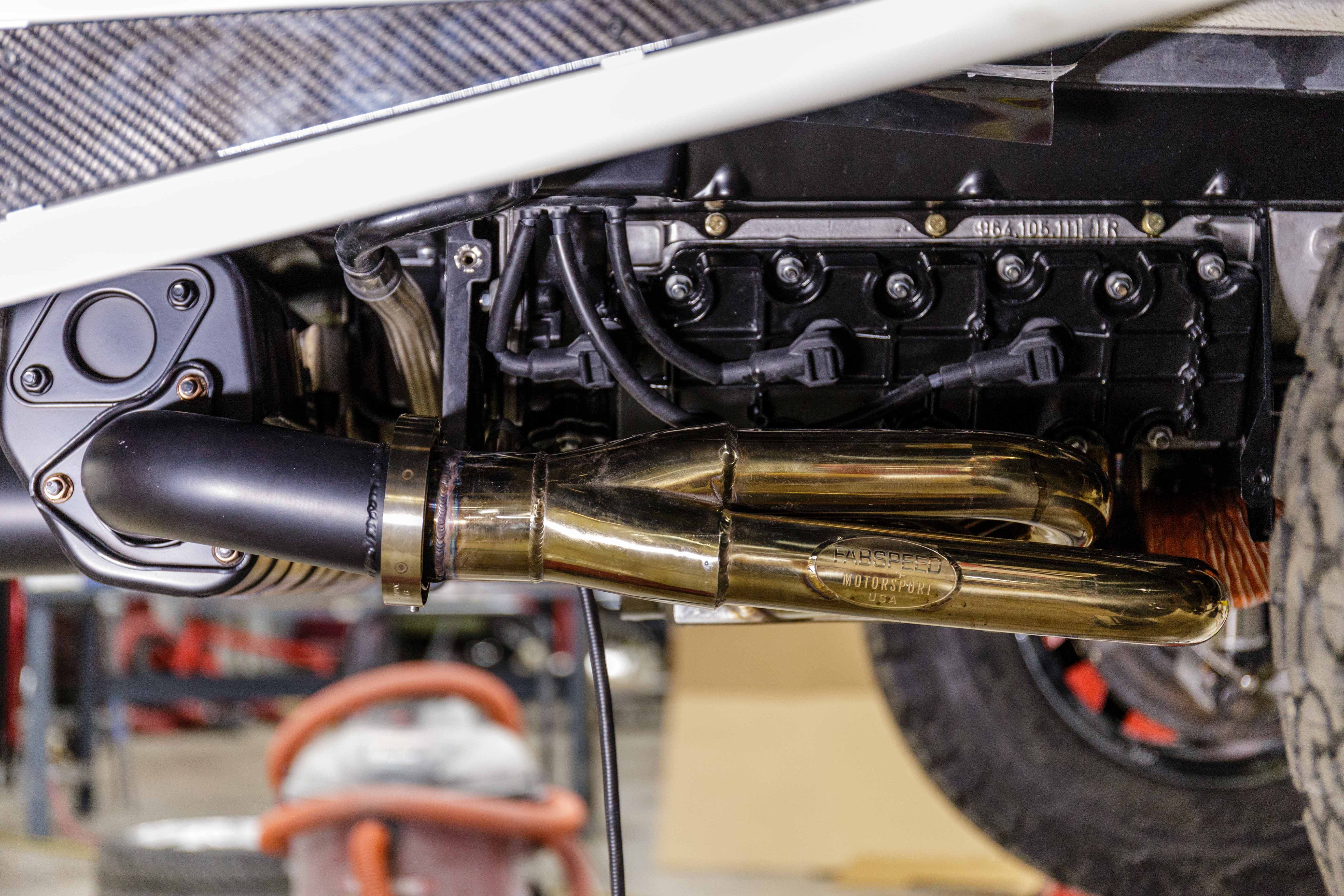 The aesthetics of this build are just as impressive as what's underneath. Kelly-Moss managed to blend the clean, classic look of Porsche with the rugged styling off an off-road vehicle.
There are subtle carbon fiber accents all over the vehicle, including the entire casing for the front flood lights providing a nice refined look yet with classic rally styling. The paint job itself is subtle as well, adding more of the classic off-road/safari look while still maintaining the clean, sophisticated style that has become synonymous with Porsche.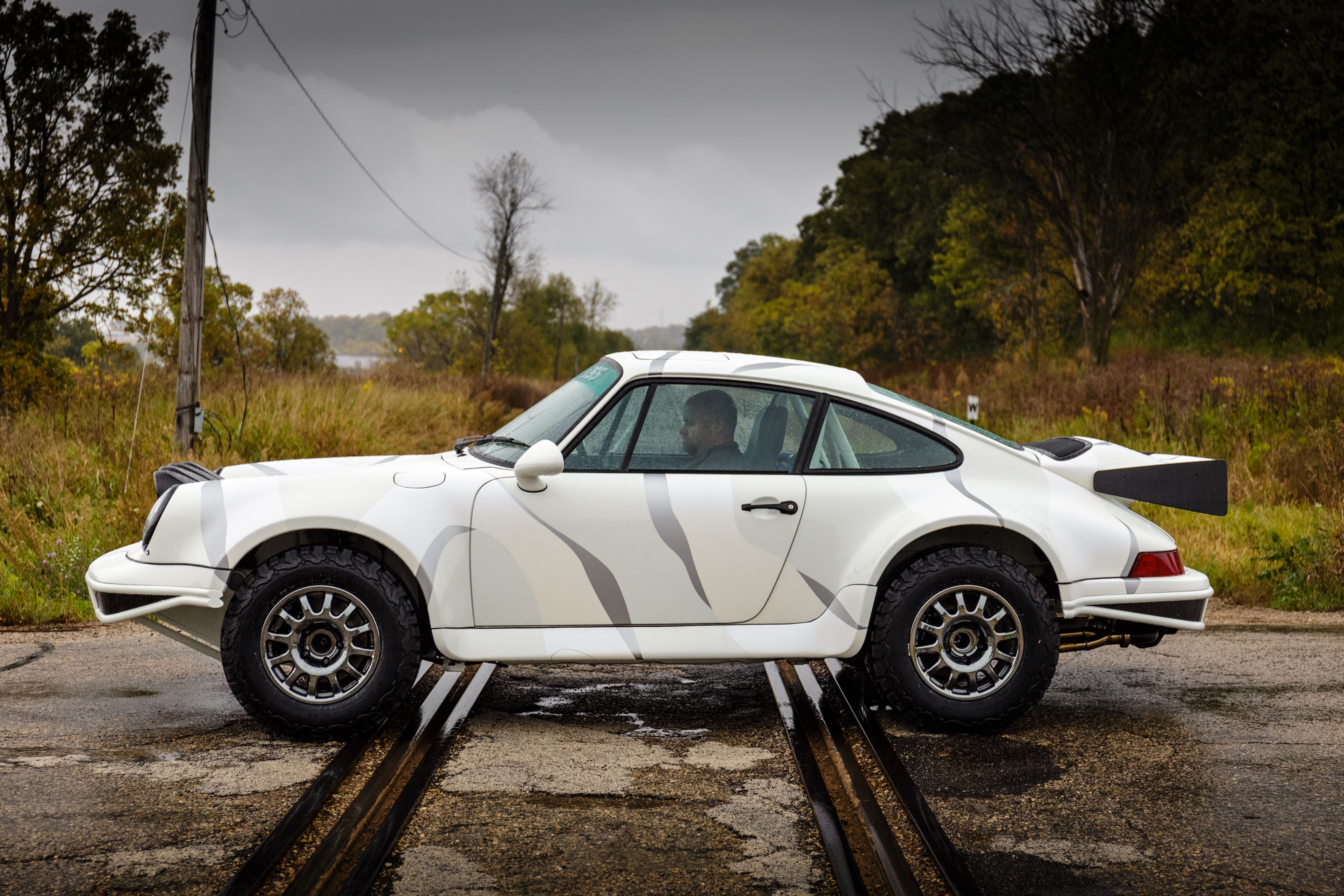 We love being a part of amazing builds like this. Seeing the creativity and mechanical-prowess of other leaders in the community is incredibly inspiring and part of what drives us to constantly push ourselves as individuals and as a company.
If you are thinking about creating a Safari Build/Off-Road 911, make sure you use products that are durable enough to survive the adventures you plan to take the car on. Fabspeed uses the highest-quality materials, machinery, and labor to ensure that our products are the highest quality as well.
Click Here to check out our Porsche 911 Carrera Products and check out the links below for some of our other favorite 911 Safari Builds!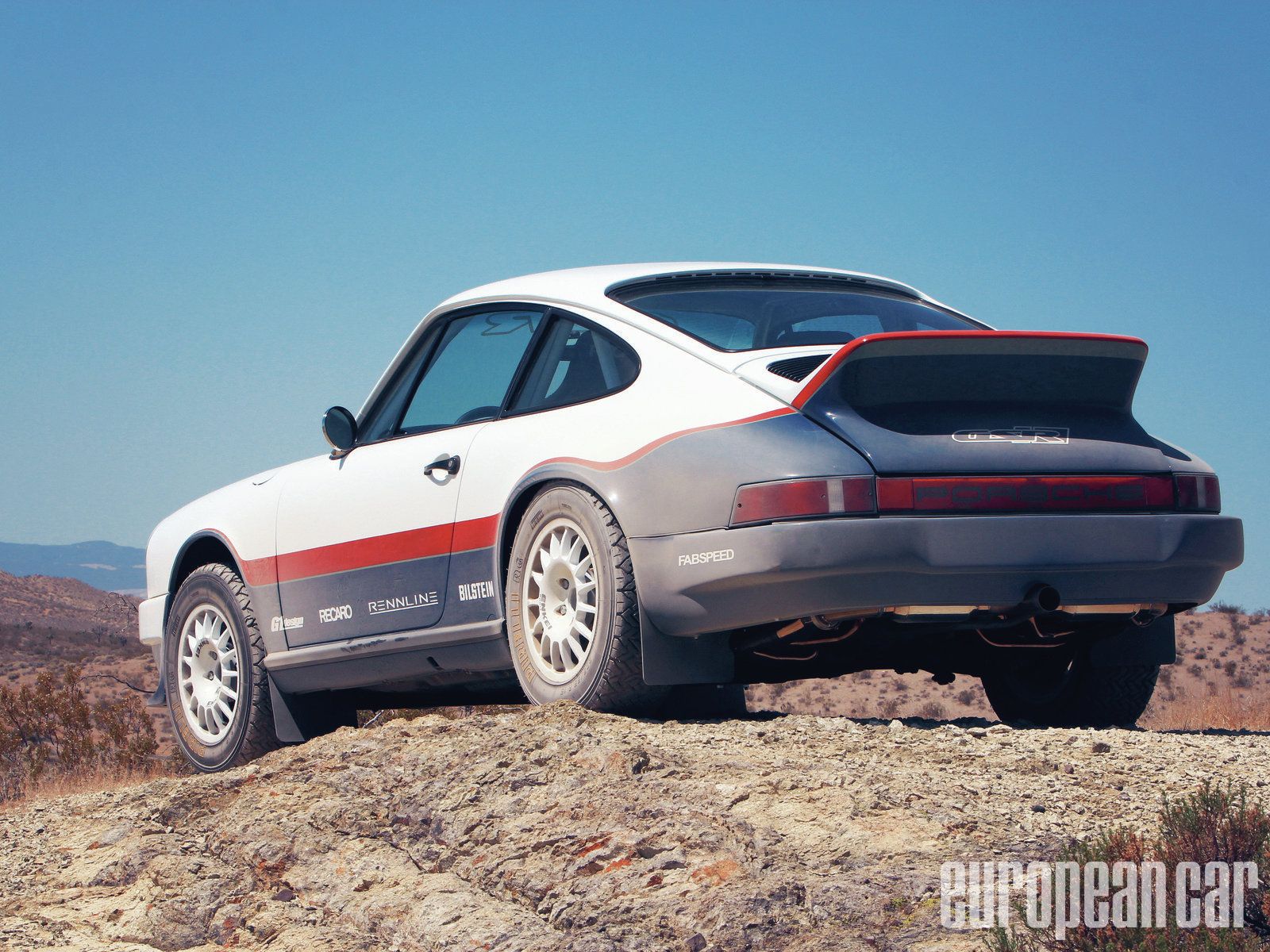 GSR Autosport's 1984 Porsche 911 Carrera "Rally"
(using Fabspeed Headers as well!)