Haven't had the opportunity to visit our shop in-person? Here's the next best thing... scroll through the following photo series and get a look inside the Fabspeed Motorsport shop and offices.
Roll up the drive and head through the front door...

Browse our display of aftermarket wheels and performance exhaust products in the front entrance...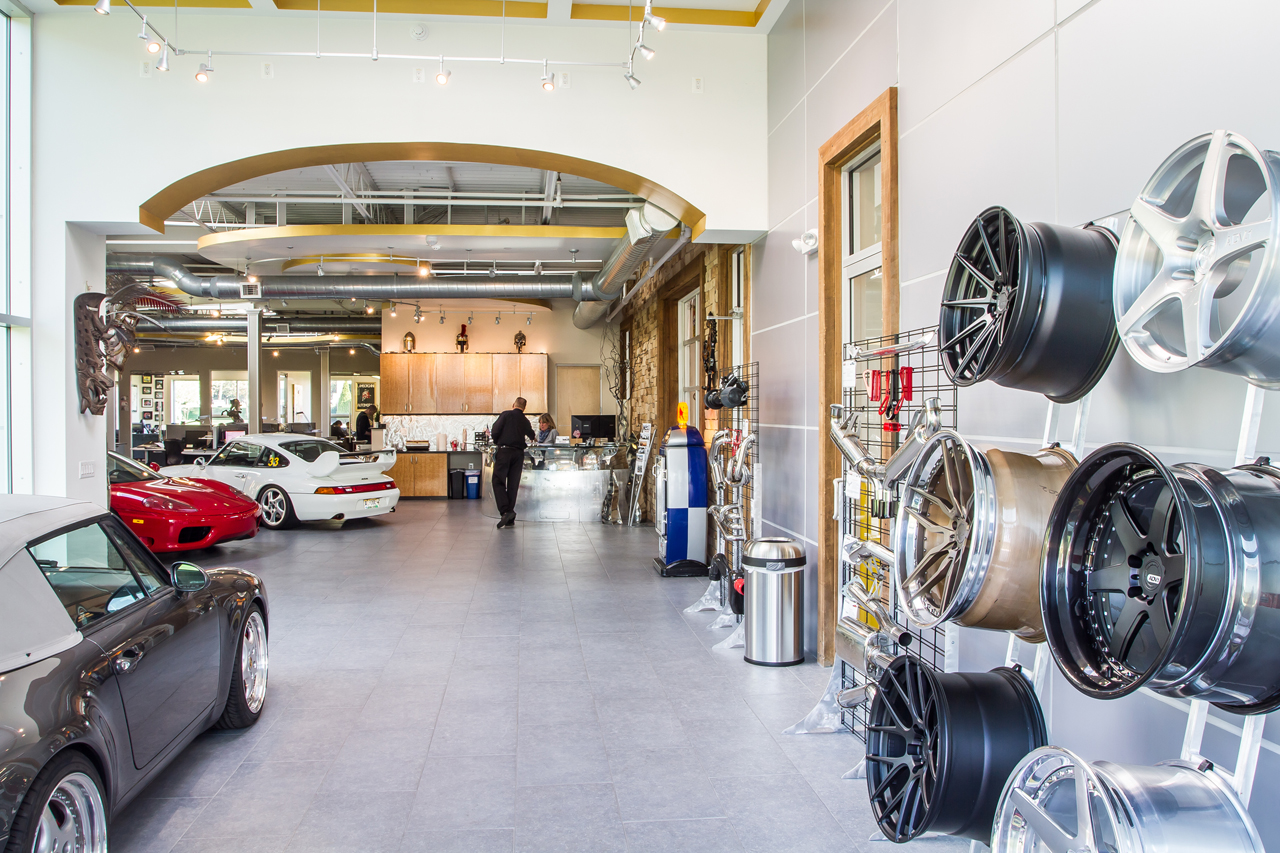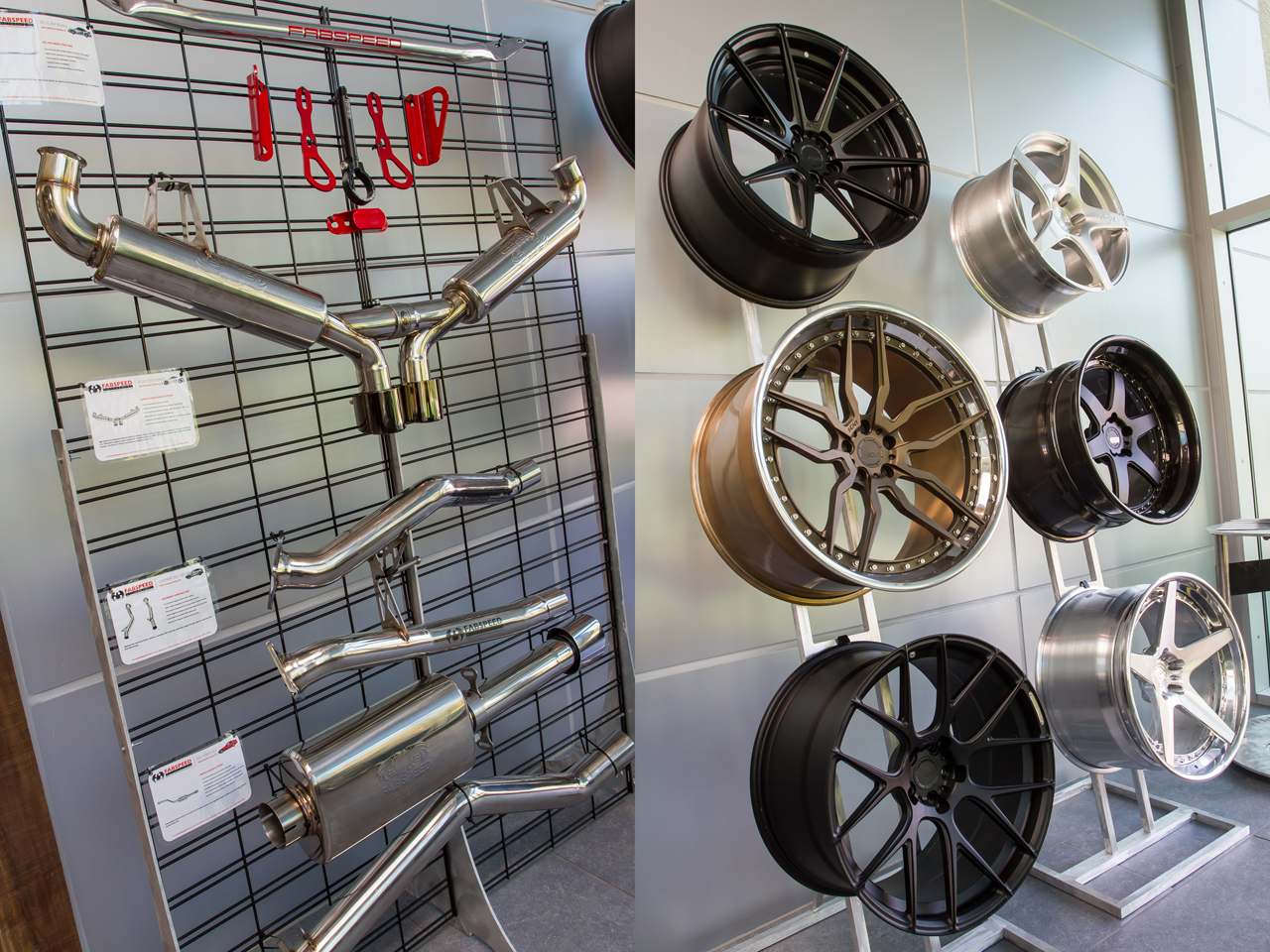 Grab a cold drink from the Red Bull fridge and make yourself at home!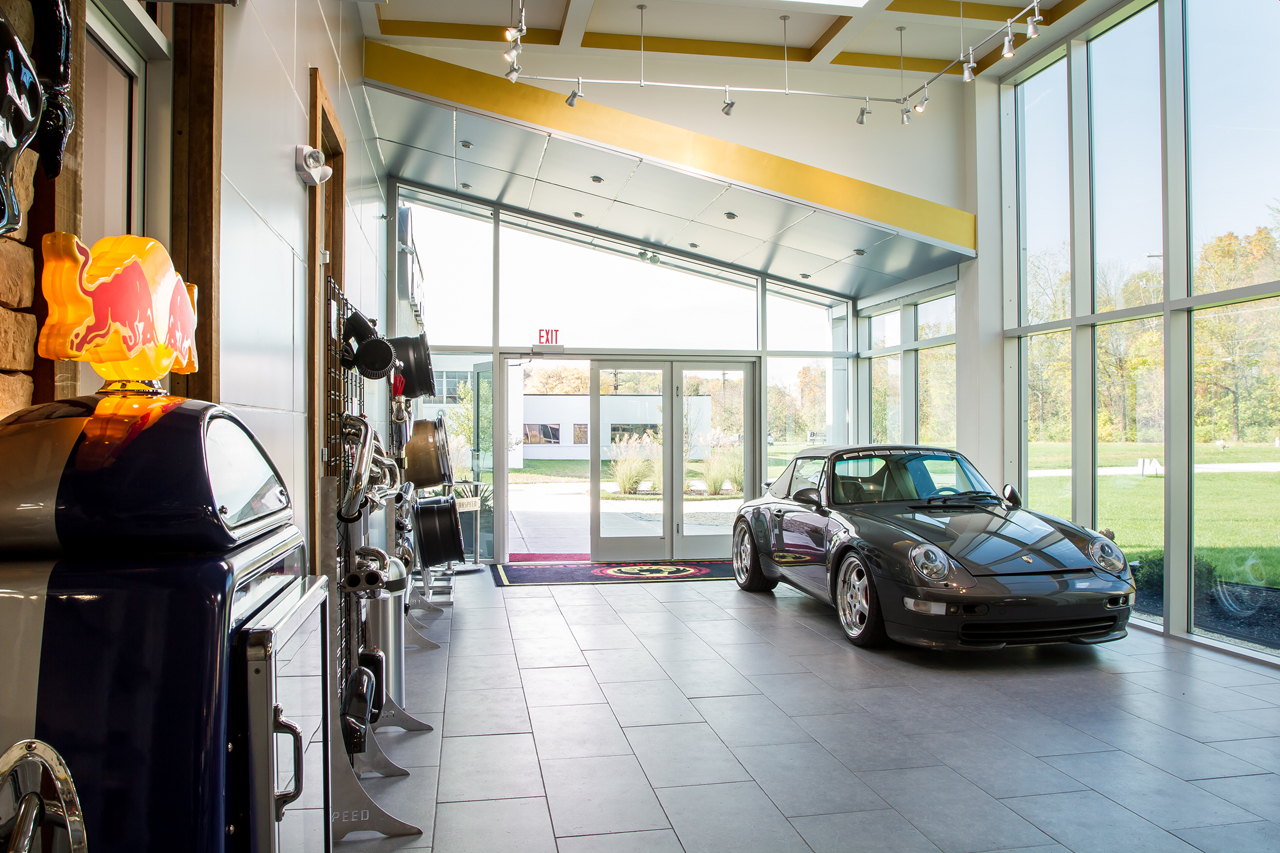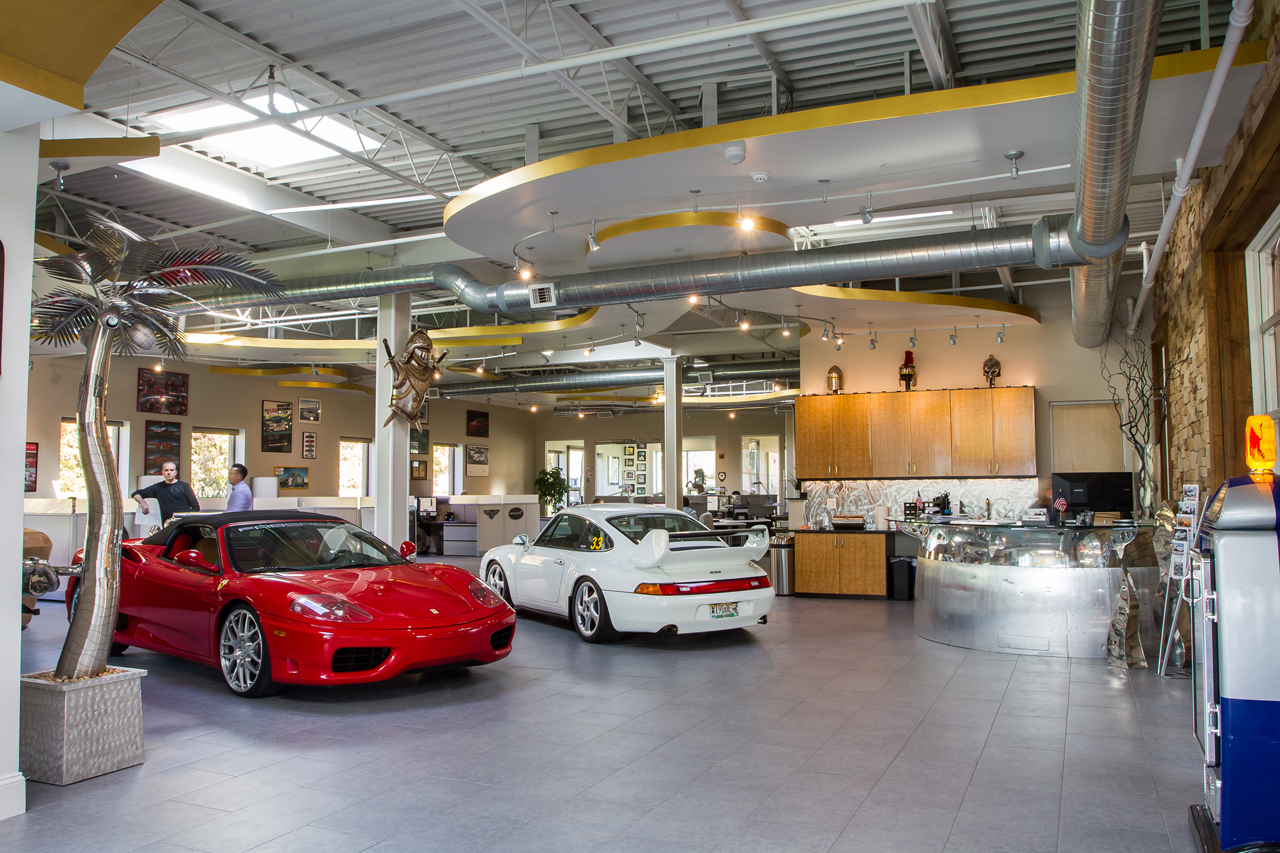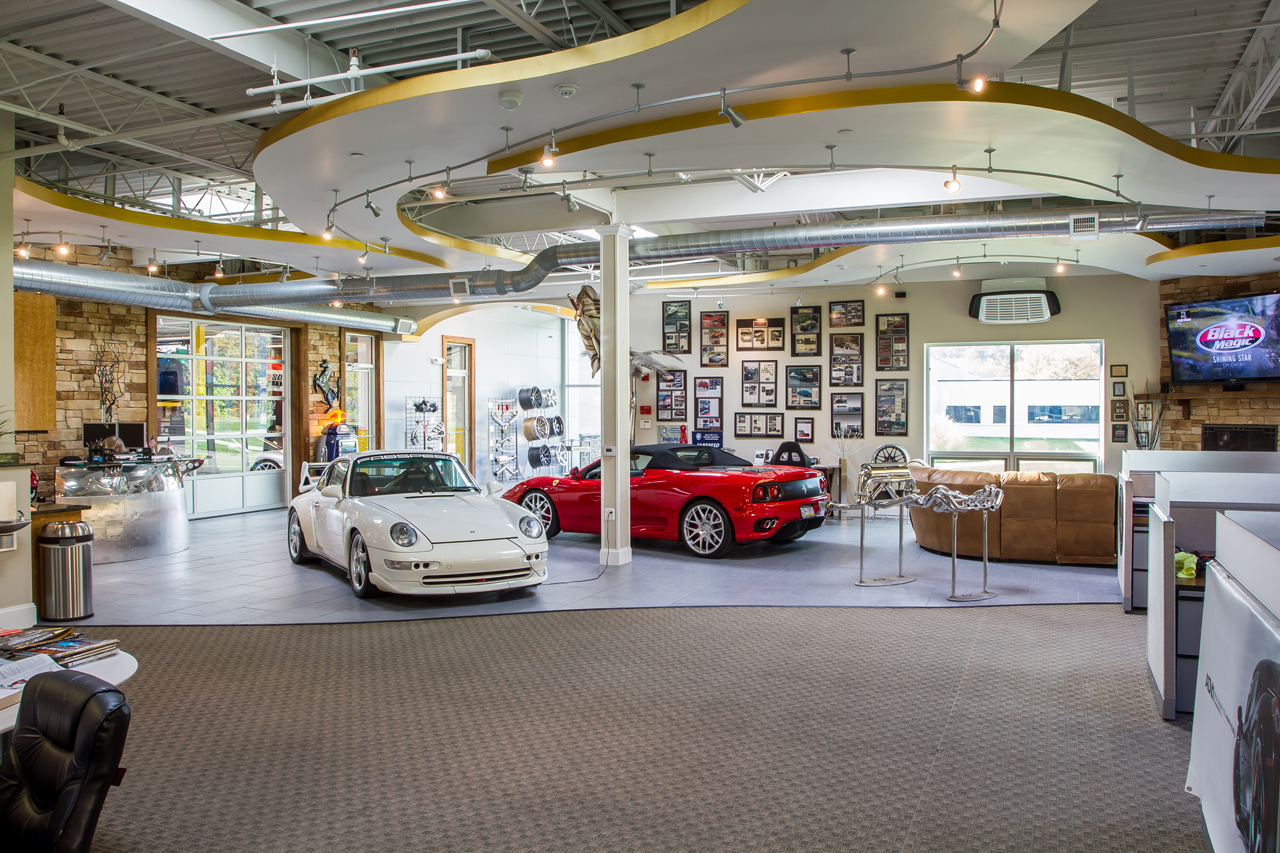 The cars in the showroom are always cycling out, so check in regularly!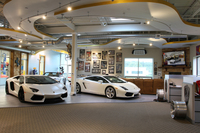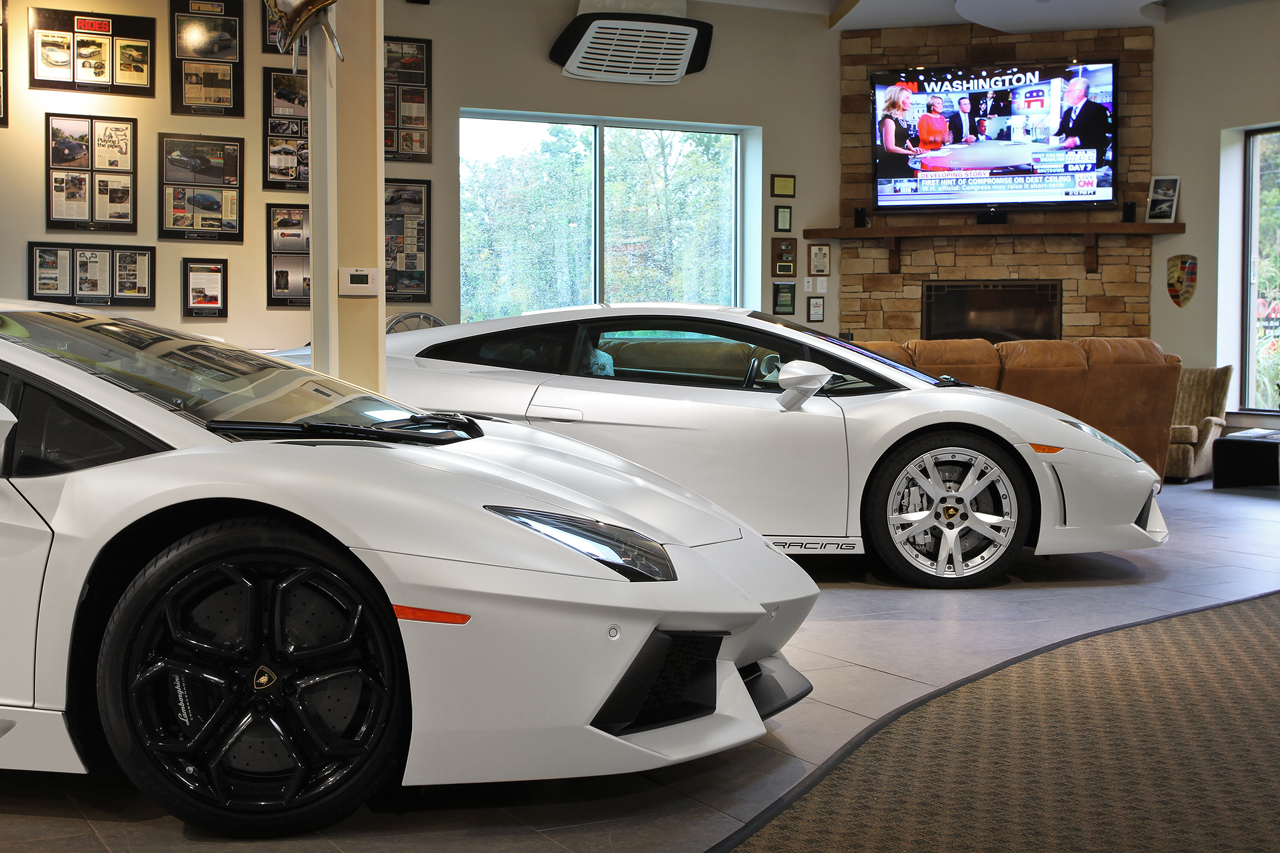 Waiting for your car to be completed? Relax in comfort in our lounge area with complimentary refreshments, food, WiFi, cable TV, and surround sound!
Any of our employees will be happy to give you a tour of the fabrication and installation shop.

Our Unison Mandrel Bending Machine, Haas CNC Machines, Bystronic Pressbrake, and Flow Waterjet are at the heart of our product manufacturing capabilities.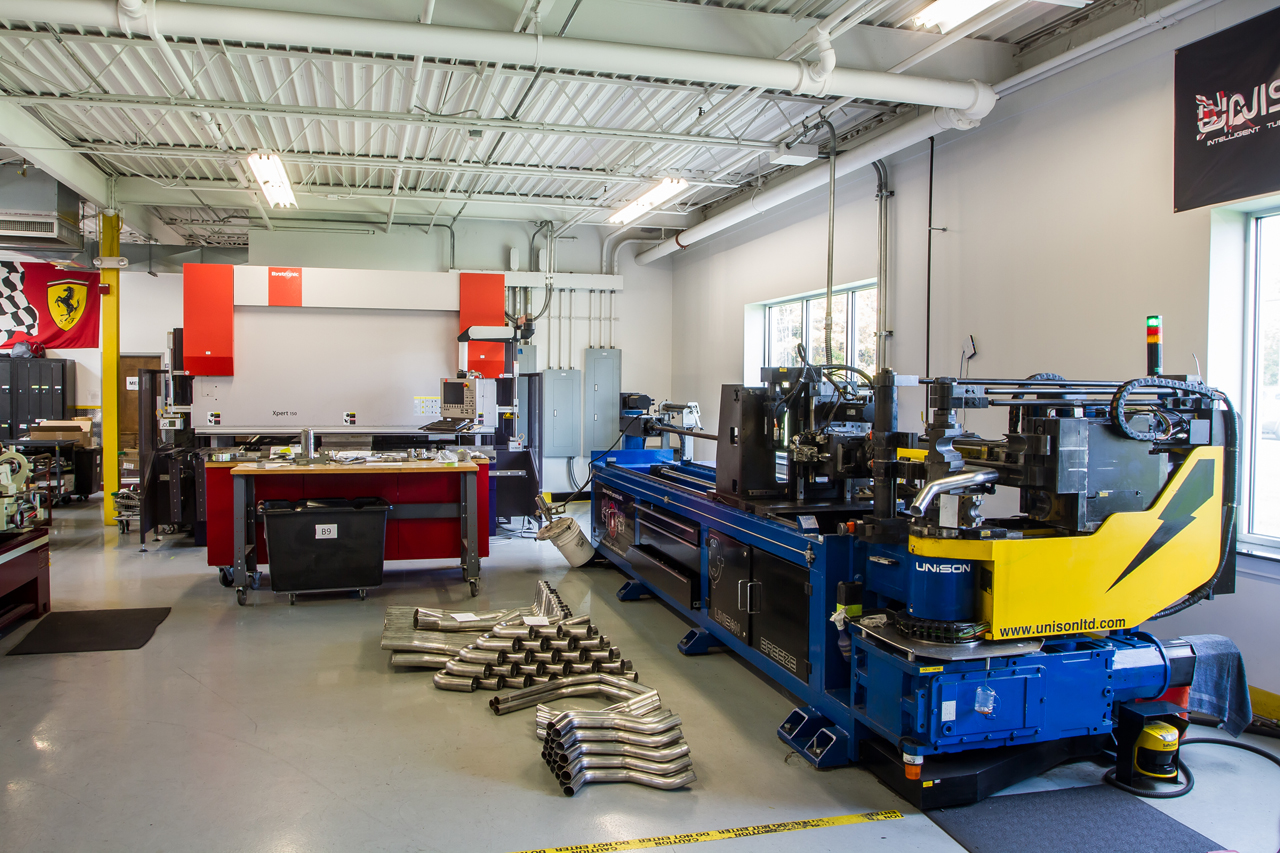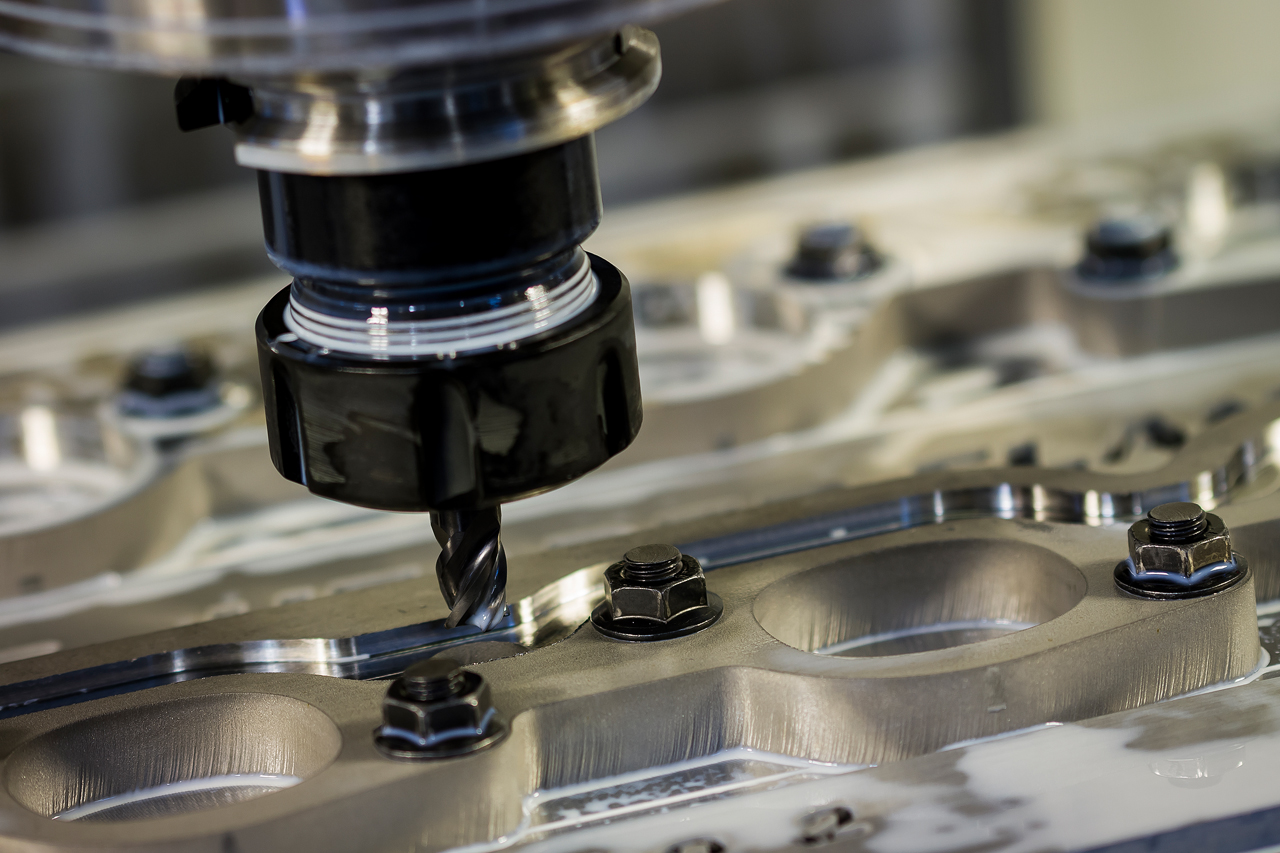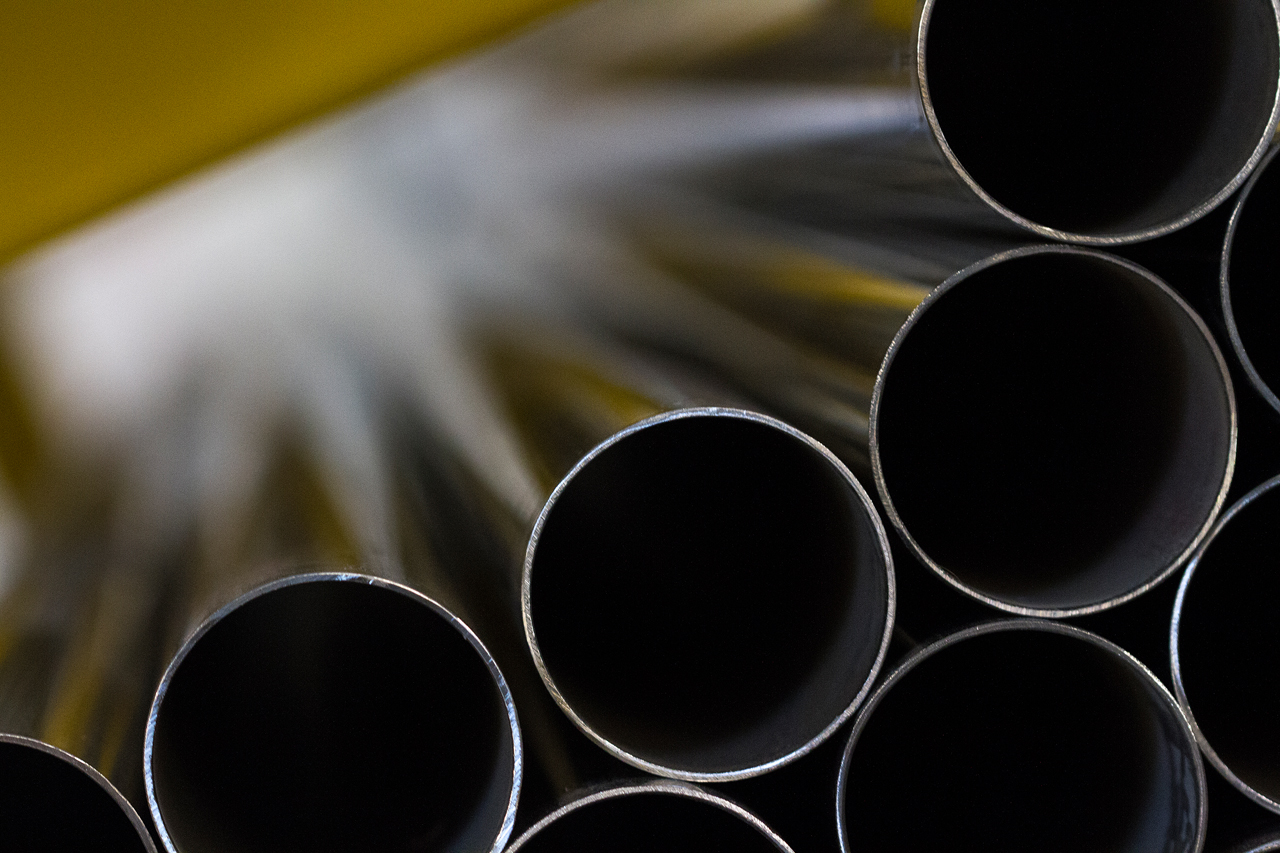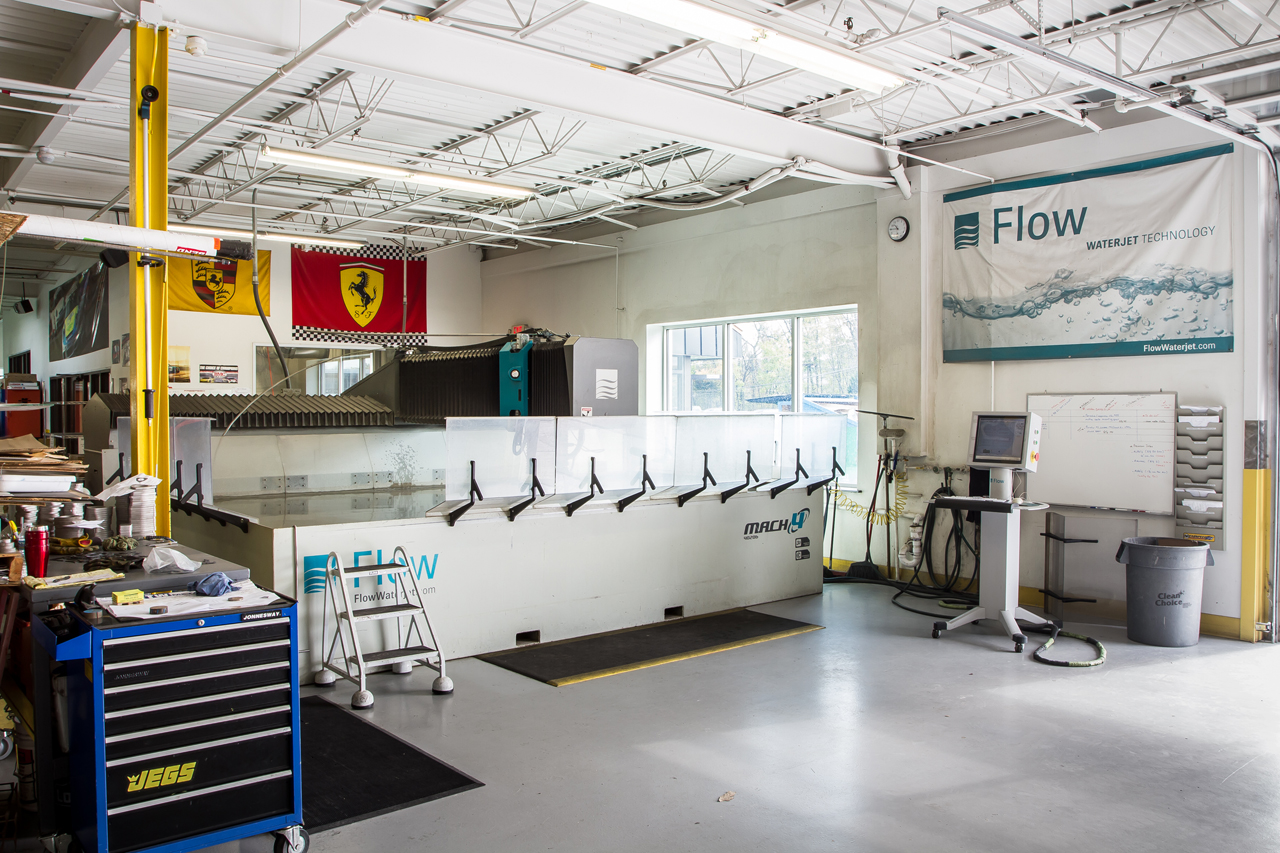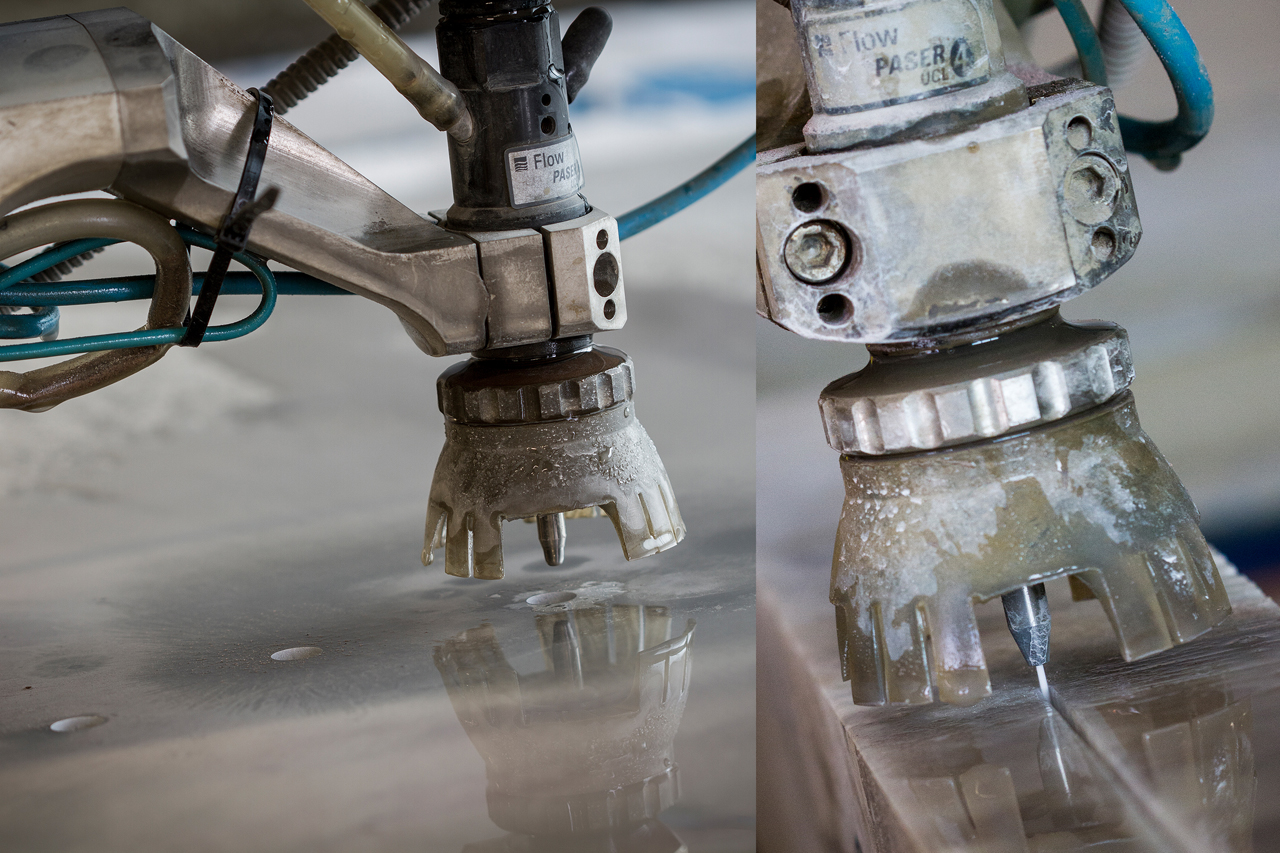 Once the components are manufactured, our highly-skilled fabricators assemble the high-performance exhaust systems with careful attention to detail.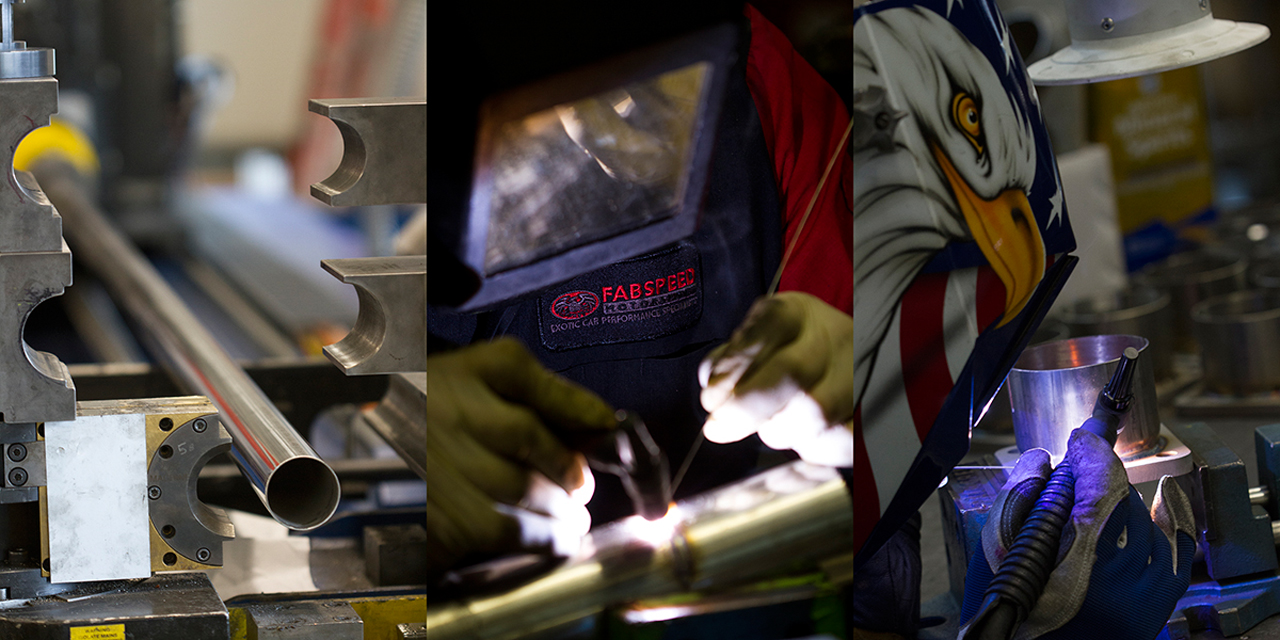 Our performance products are all developed and tested on our in-house all-wheel-drive DynoJet dynamometer.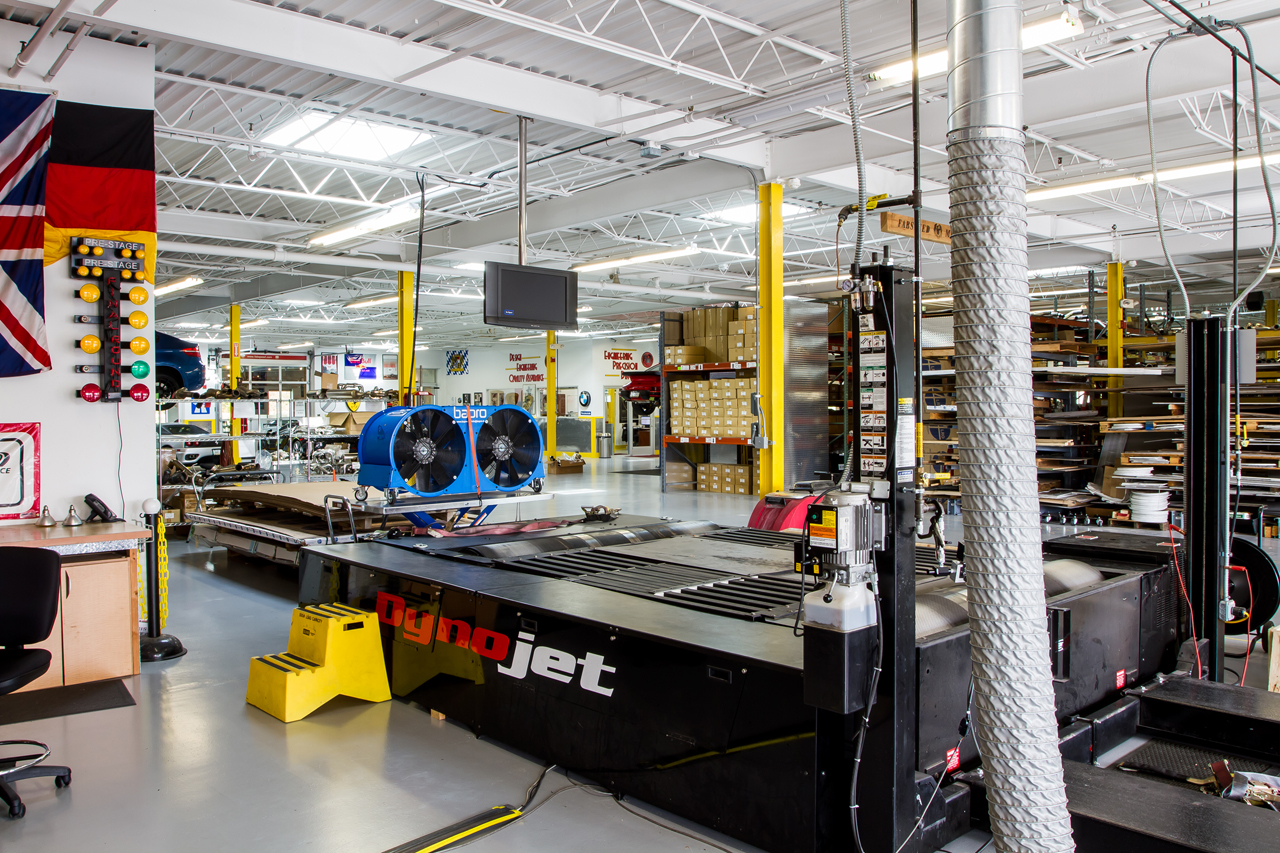 We invite anyone who is in the area to stop by and tour our facilities! Just walk in during business hours, give us a call at 215.646.4945, or emamil us at info@fabspeed.com to schedule an appointment or tour.