Fabspeed Motorsport is proud to offer the highest quality catted downpipes for the BMW M2, M235i, and 335i/435i. The stock downpipe is by far the weakest link in the vehicle's exhaust system. The moment we had a vehicle in for development, we set our R&D team loose to develop a new downpipe design with two primary goals in mind. One, it had to maximize horsepower and torque gains as much as possible, and two, it was critical that it did not trigger a check engine light or require a tune. We'd like to give you a look behind the scenes into the production of our downpipes.
Each downpipe starts with an HJS HD catalyst core. We are the largest distributor of these German imported HJS catalysts in the United States and second largest in the world. HJS tri-metallic catalysts are the highest quality catalysts on the market and are designed to withstand extreme use while flowing significantly more than the factory cat. Our Sport Cat Downpipes feature the same 200-cell HJS catalyst that is also used on our Ferrari 458 Italia applications.
We use an AWS (Automated Welding System) to attach the inlet and outlet cones to each catalyst - efficient and effective.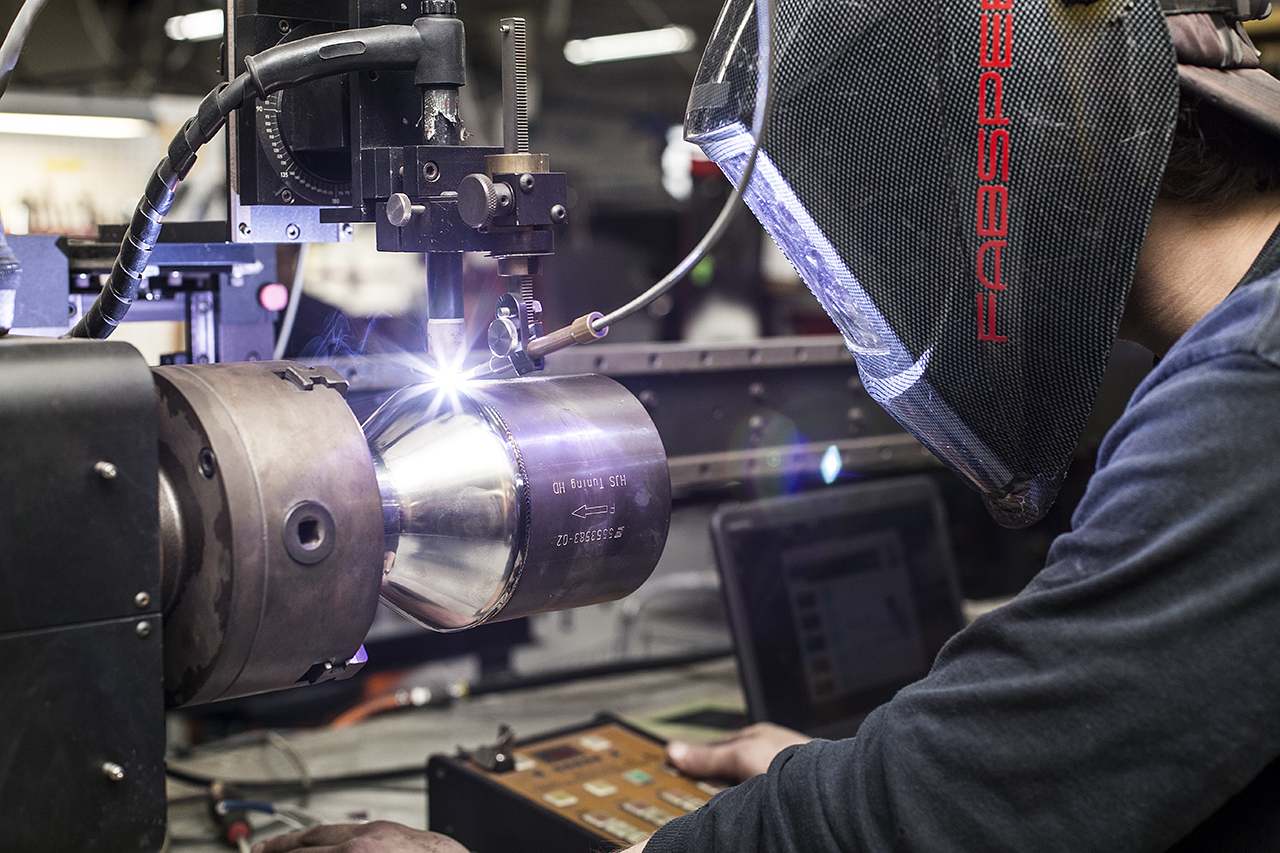 We use our Haas VF2 CNC Vertical Machining Center and ST-20 CNC Turning Center to produce our flanges.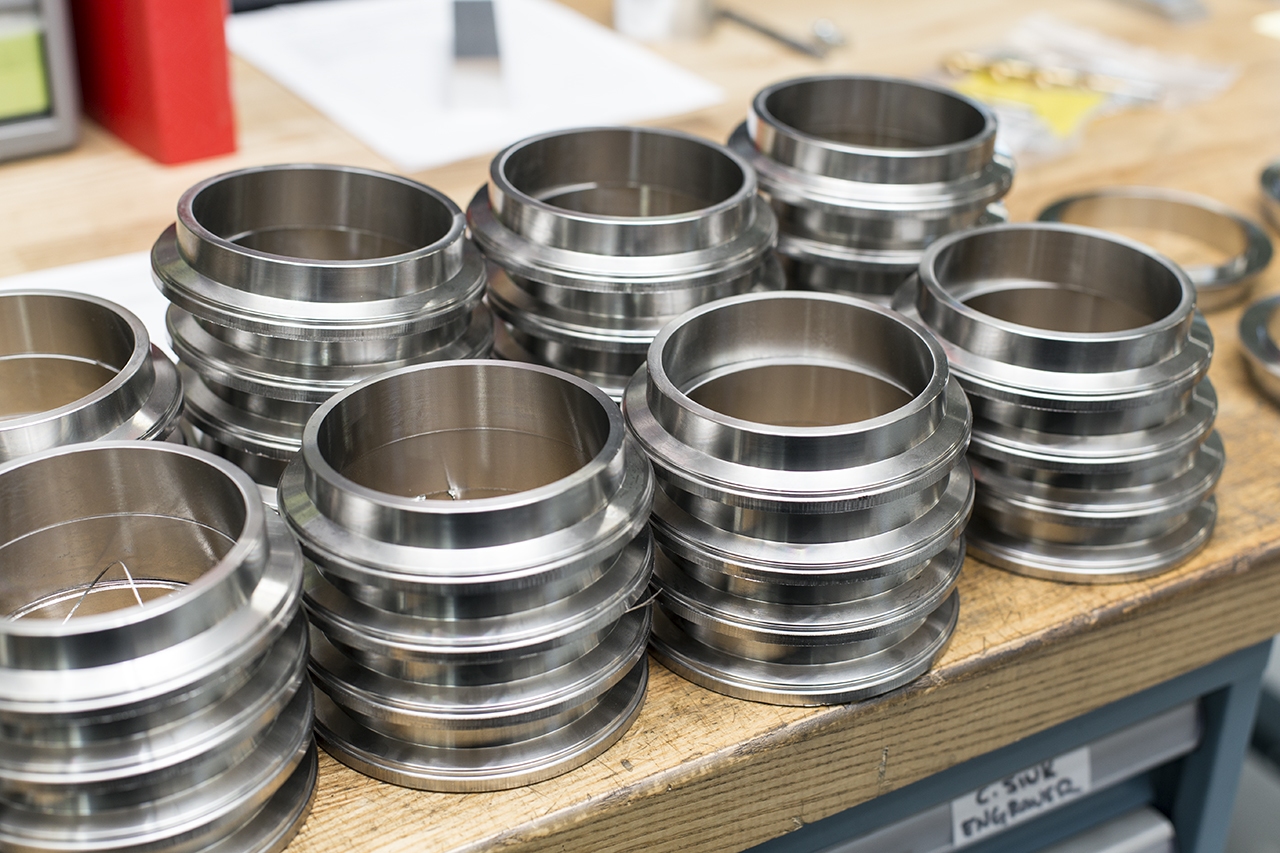 We design and make them in house to have complete control over quality and fitment.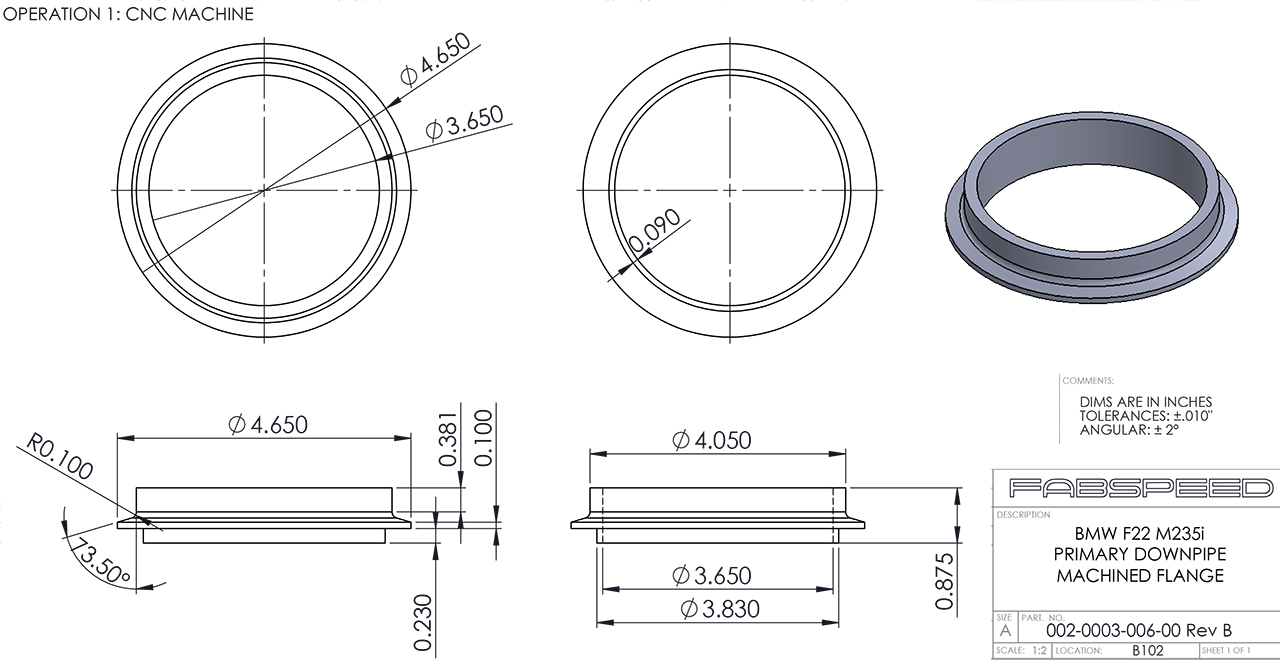 Our fabricators then make all necessary finishing touches: welding on flanges, polishing as necessary, and ensuring fitment.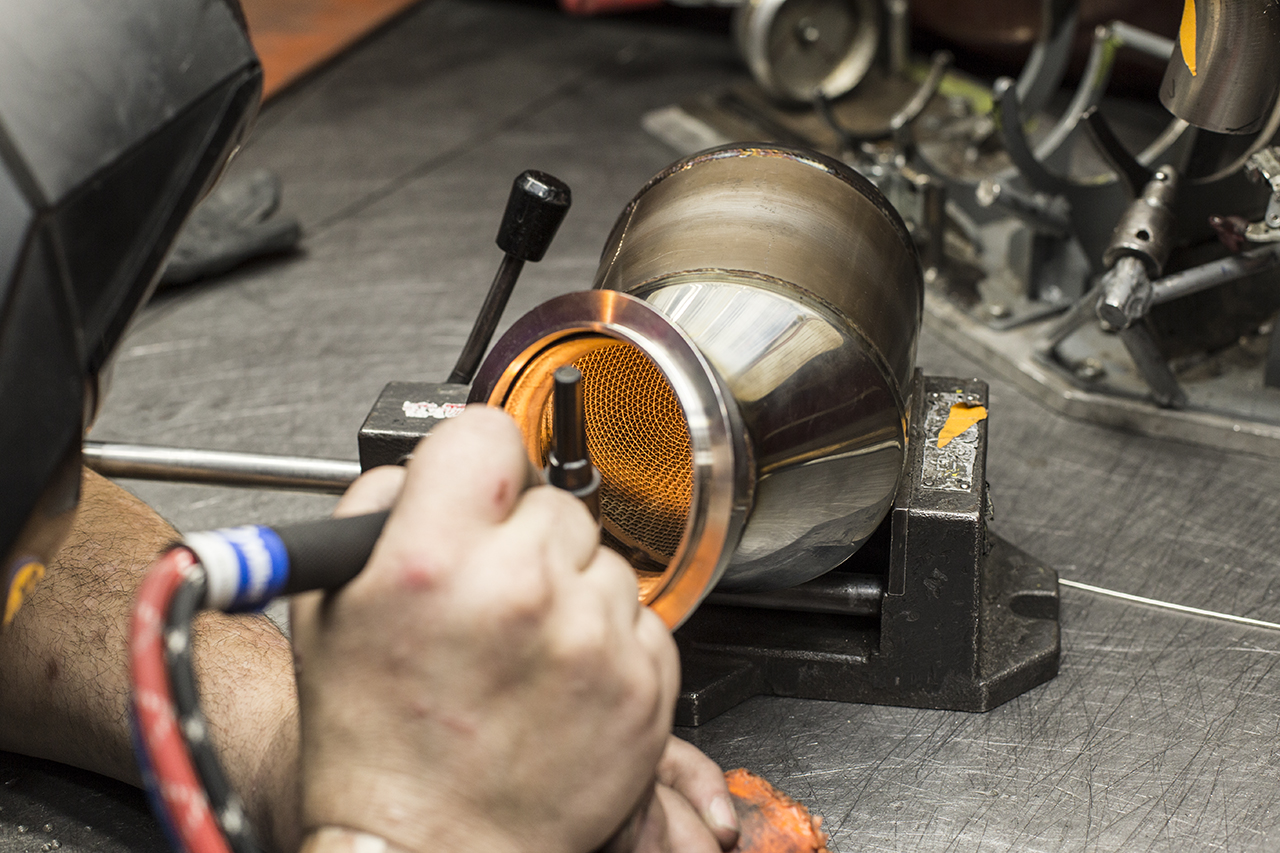 Here's a look at a nearly completed M235i Sport Cat Downpipe in a fixture. It's far from our prettiest fixture (it's seen its fair share of use!) but it very much gets the job done. We build our fixtures to ensure proper clearances, tolerances, and assemble each downpipe.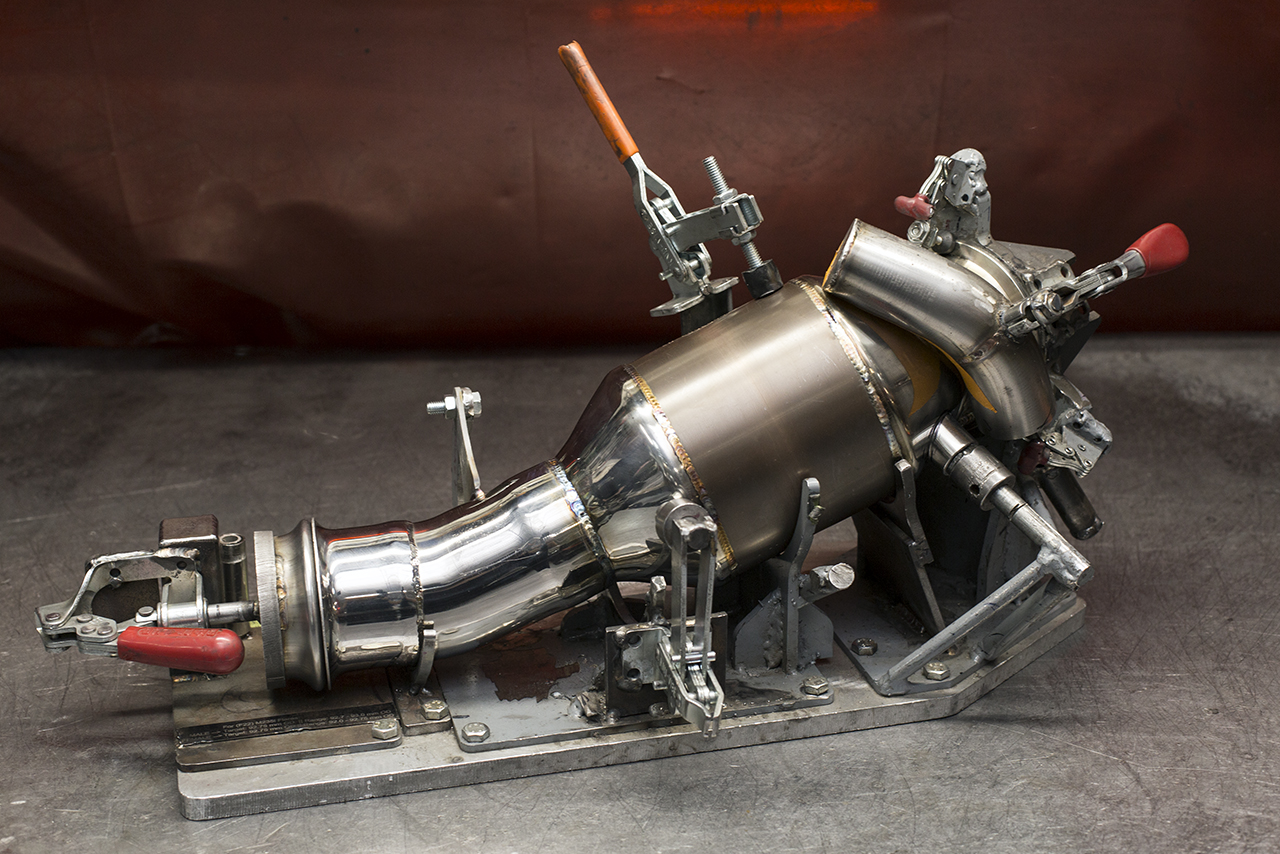 A completed Sport Cat Downpipe - ready for installation!
Perfect fitment!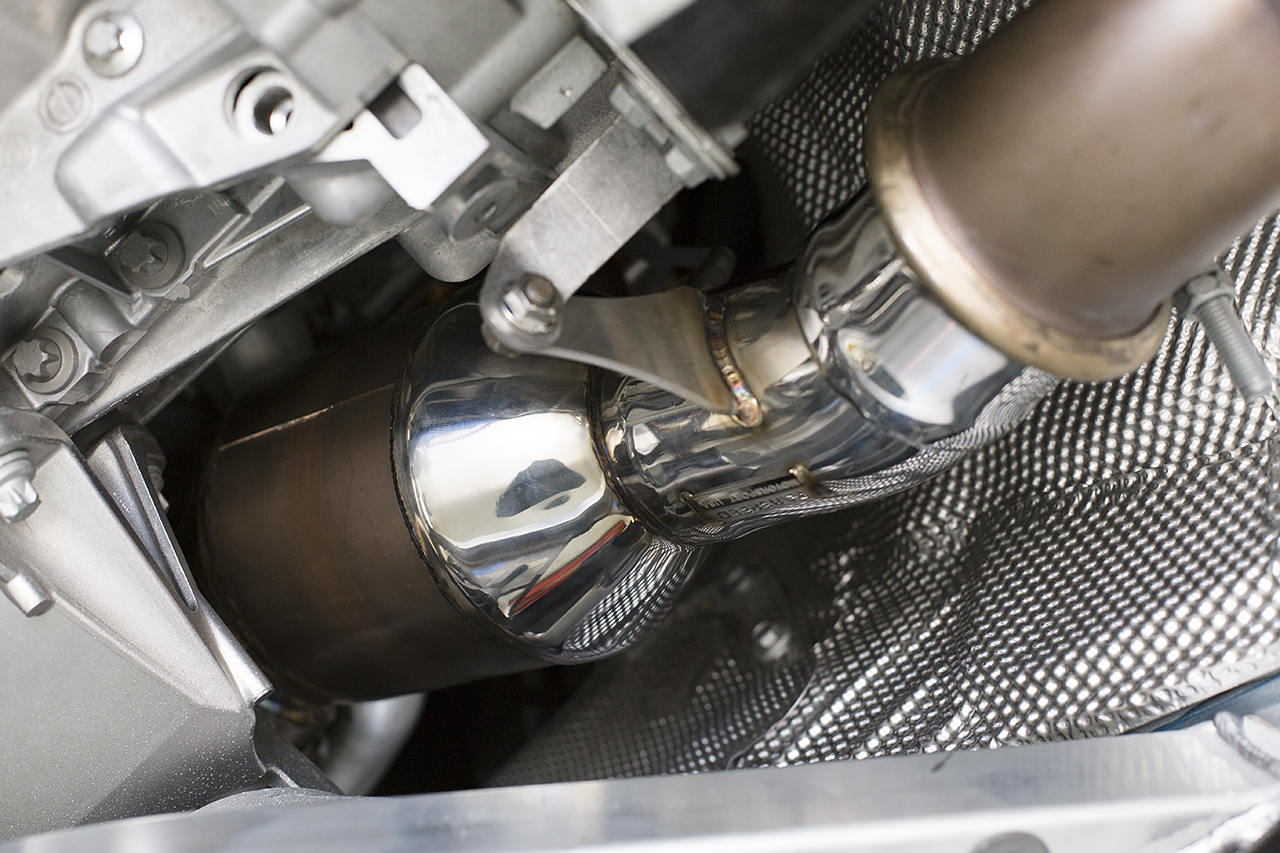 After countless hours of design, development, road testing, and dyno testing, we were able to craft the ultimate solution to replace the stock downpipe. This beautiful LBB M2 visited our facility yesterday for an install.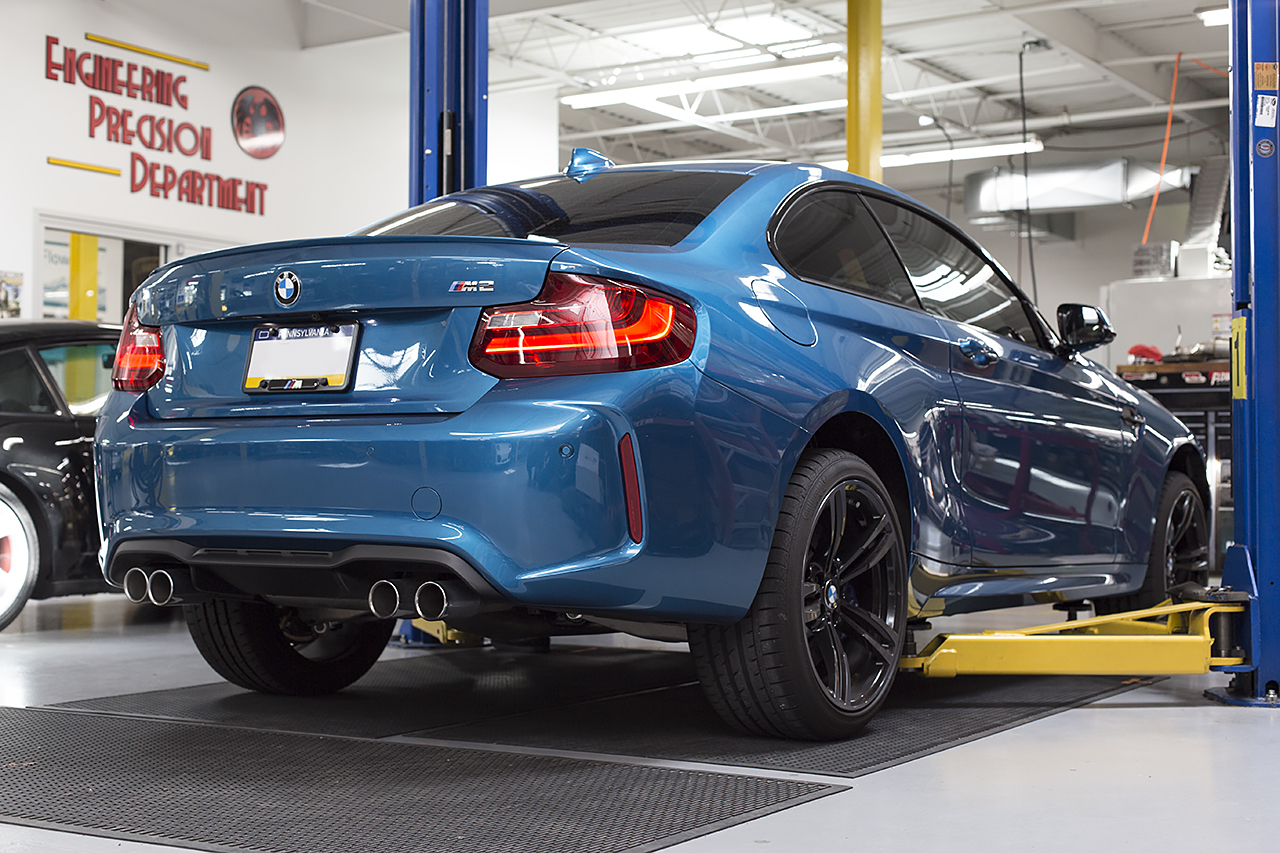 Power gains on the M235i are a staggering 21 whp and 36 ft/lbs of torque at 3000 RPM! On the M2 our Muffler Bypass Exhaust and Sport Cat combo adds 16whp and 40 ft-lbs of torque in peak power.
Enjoy the soundtrack!
We hope you enjoyed our look behind the scenes and we're always here if you're interested in optimizing your BMW with a high quality performance downpipe!

Featured components:
BMW M2 (F87) Sport Cat Downpipe
BMW M235i (F22) Sport Cat Downpipe