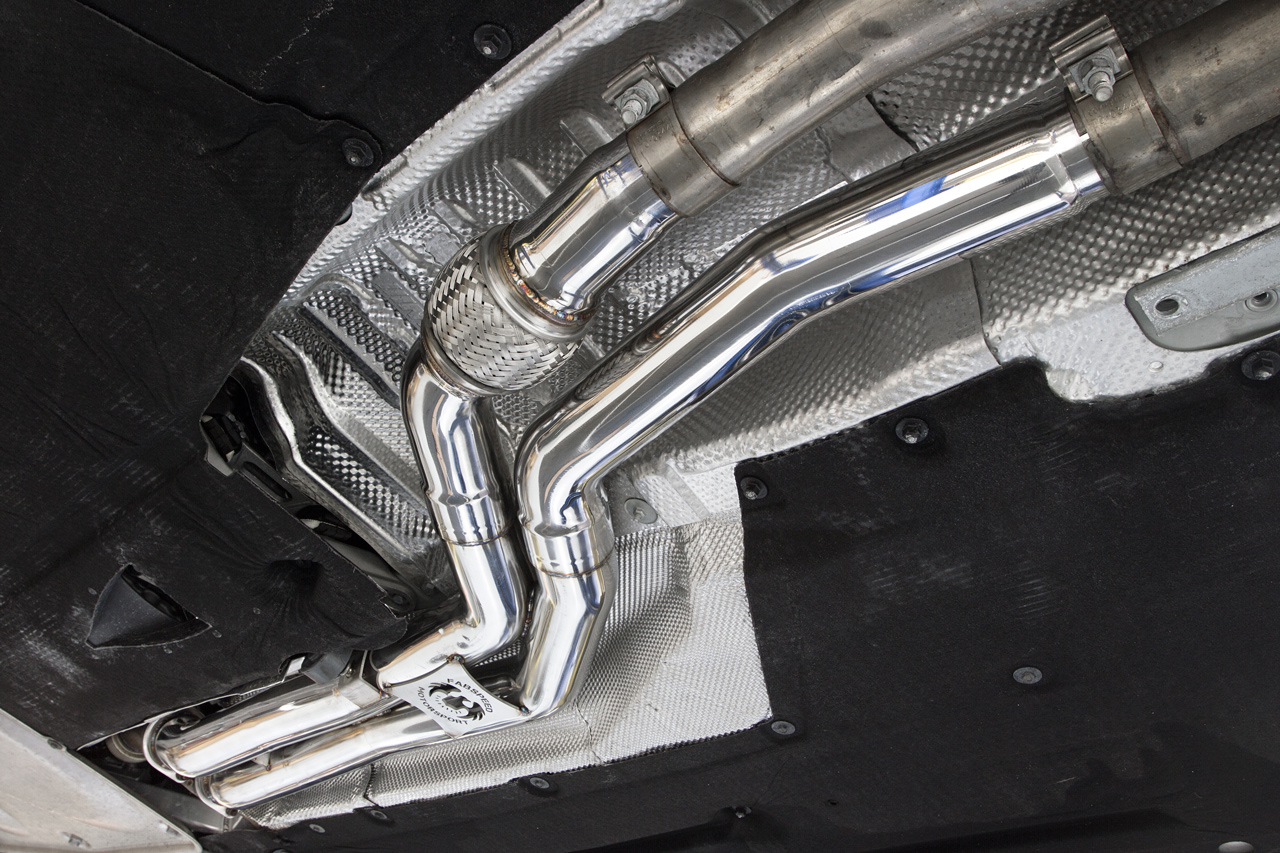 Every day, we receive dozens of requests for custom exhaust configurations for a wide array of vehicles. Occasionally, one of these requests catches the attention of our marketing and development teams, and a new Fabspeed product is born. This is exactly what happened when a local BMW owner stopped by with a simple request: to spice up the exhaust note of his 2015 M3 which was already equipped with an M-Performance rear muffler.
UP THE TONE WITHOUT THE DRONE
Our initial look at the car uncovered a perfect opportunity. Even with the M-Performance rear muffler installed, the exhaust still had to push its way through the factory midpipe which housed two redundant un-monitored secondary catalytic converters. By designing a new midpipe that eliminated these cats, our engineers vastly improved the flow of the exhaust, increasing power and providing a beautiful new exhaust note.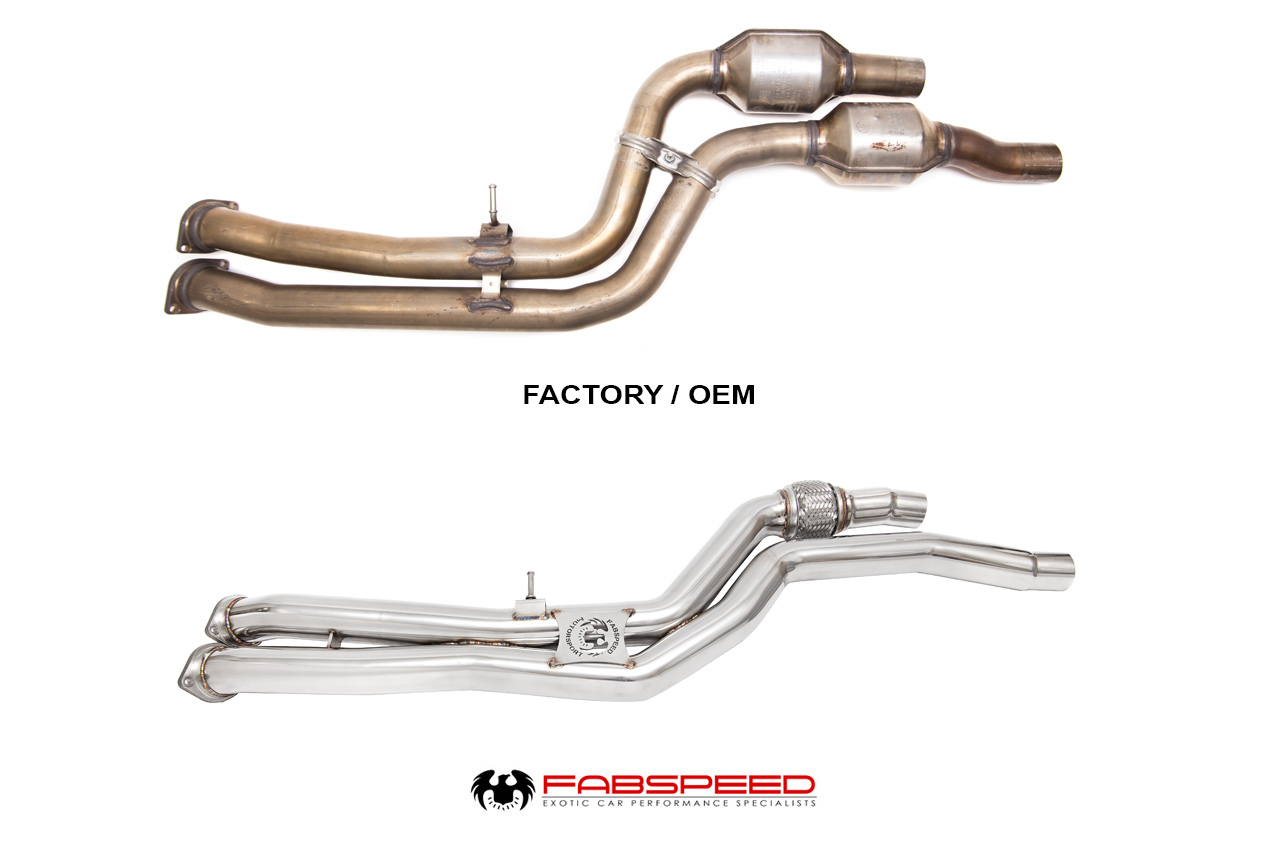 Once a prototype had been fabricated and perfected, our engineers used the 7-Axis Romer Arm to digitize the tubing bends for final production and confirming our manufacturing fixture.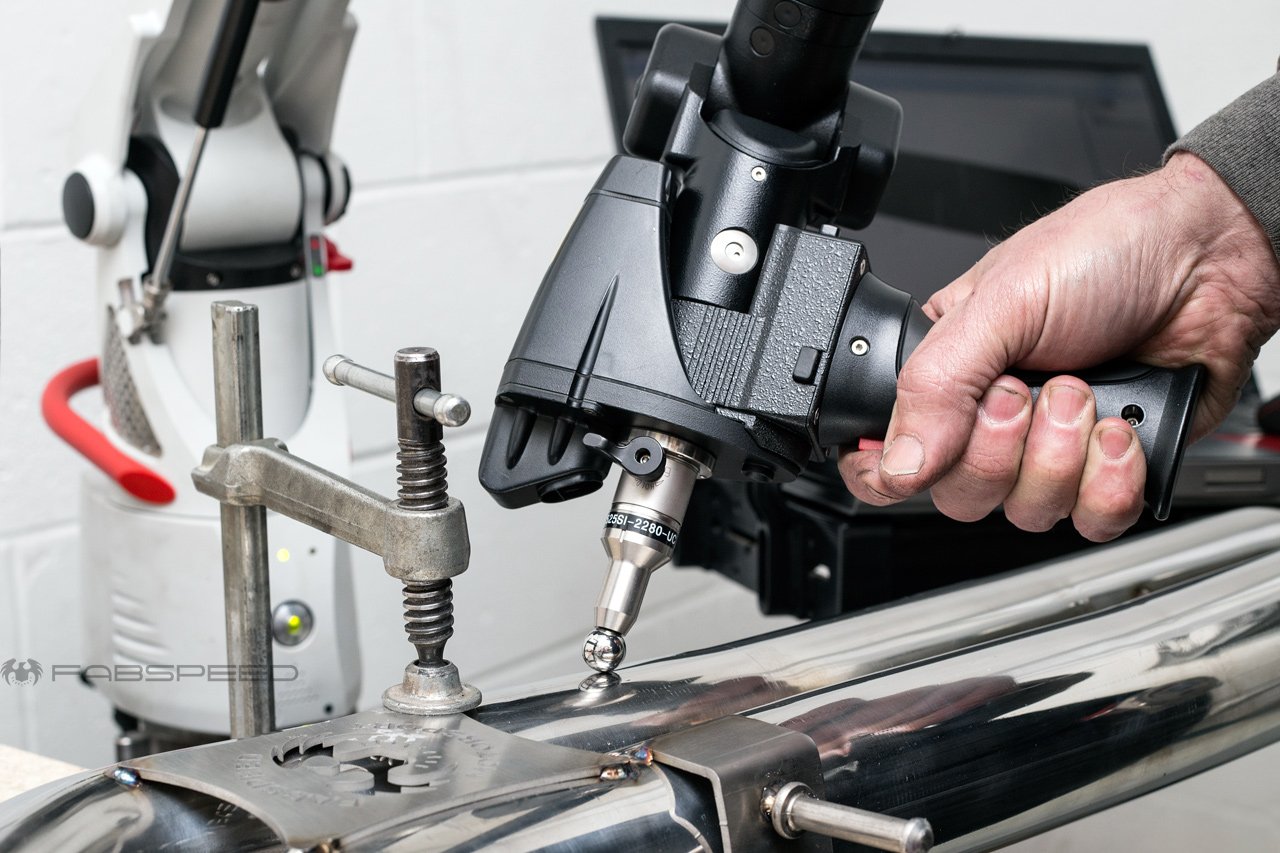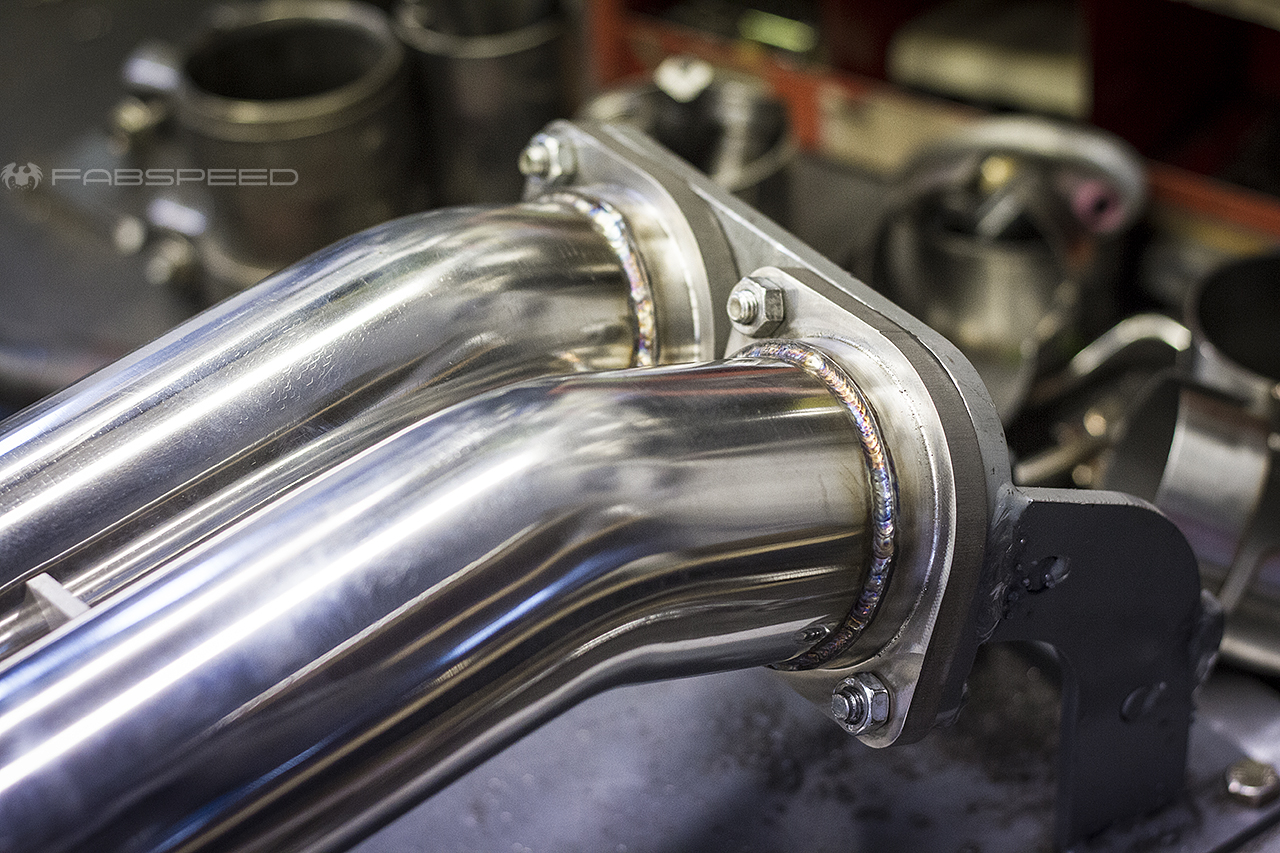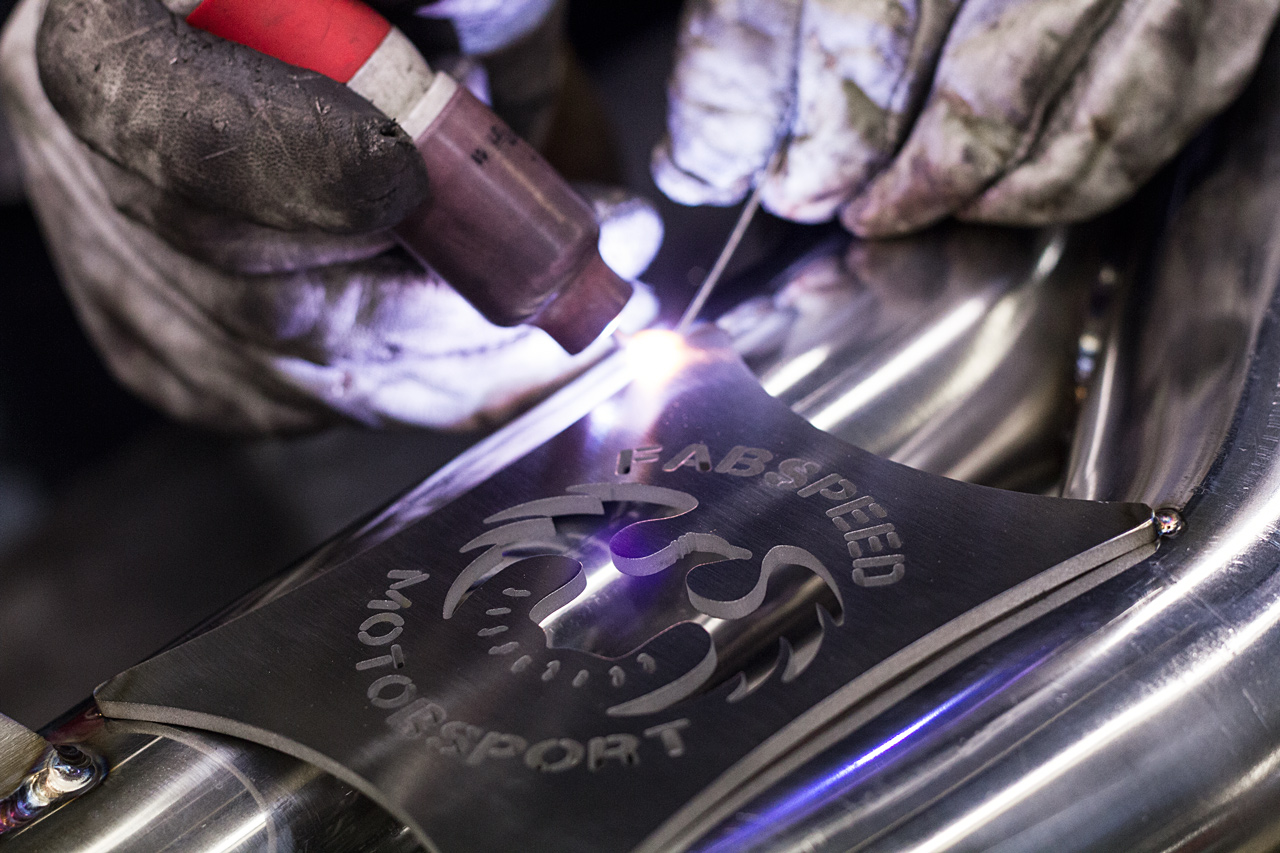 Fabspeed's new M-Performance Secondary Catbypass X-Pipe is manufactured to the tightest tolerances by our talented team of fabricators. It's design includes dual x-pipe sections for optimal flow mixing and a unique flex bellow which allows for straight-forward installation.