We take pride in the wide variety of car models we create products for, and are excited to announce a new addition to our lineup; our Porsche 991.2 GT3 Long Tube Competition Race Headers.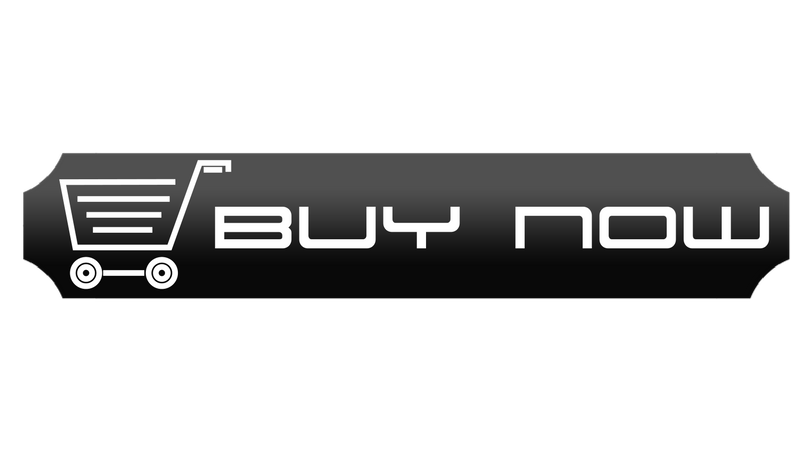 Designed for racing, track events and off-road use, Fabspeed's Long Tube Competition Race Headers with integral Side Muffler Bypass Pipes are designed to maximize the horsepower and torque bolt-on potential of the Porsche 991.2 GT3 engine by increasing exhaust flow from the engine cylinders straight into the exhaust system. This system was designed, incrementally dyno developed and maximizes engine power all throughout the powerband.

When the first 991.2 GT3s landed on North American soil, our engineering team immediately got to work and developed a Race Header to maximize the performance of the track weapon. Our original medium tube modular header design was very successful, but we were looking for more power. Consequently, we were approached to enhance a GT3 RS and welcomed the opportunity to refine our long tube header design further.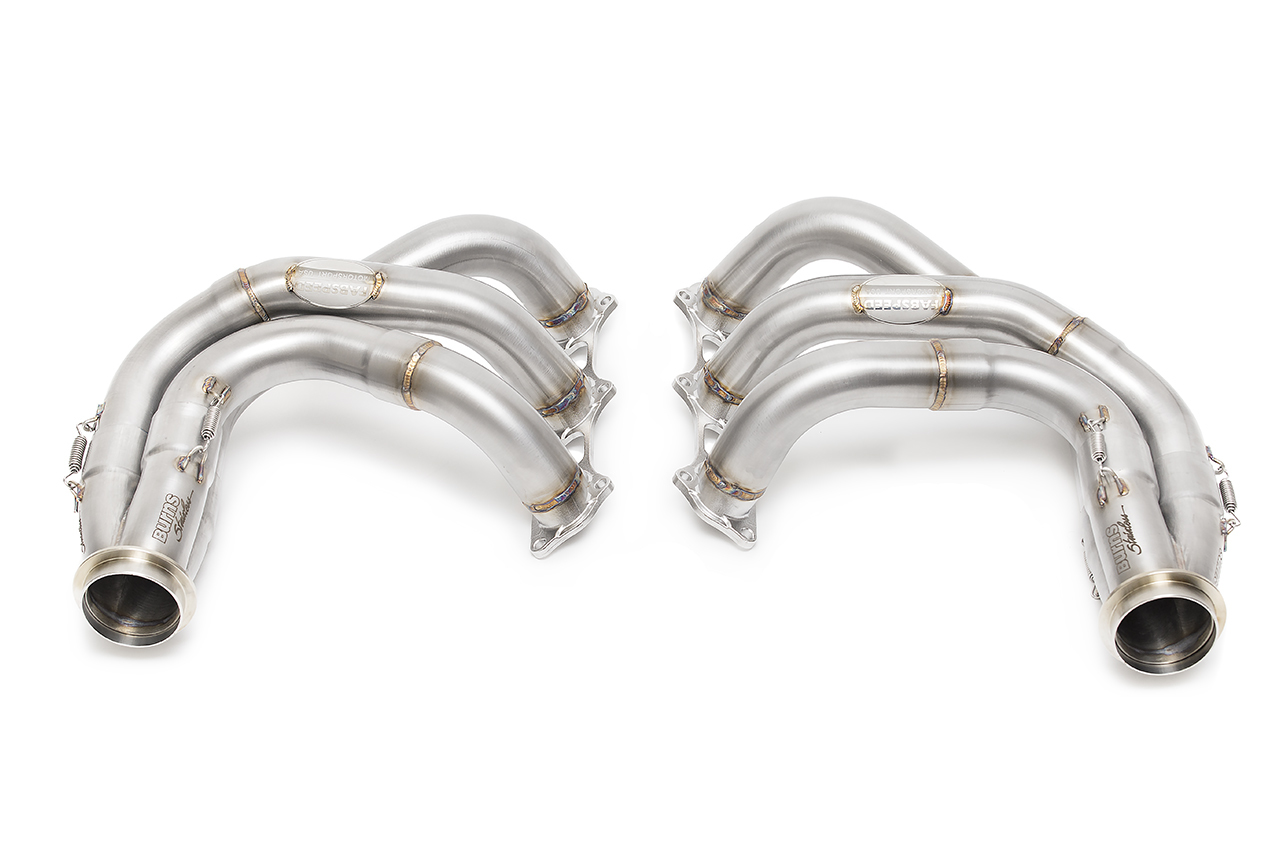 After extensive development, including dyno and track testing of various designs, we've uncovered the correct formula to unlock the maximum performance and exhaust flow from the Porsche 991.2 GT3. There is no better designed and engineered race header system for the Porsche 991.2 GT3 available worldwide. The Fabspeed Motorsport GT3 header was developed in conjunction with the racing engineers at Burns Stainless LLC Costa Mesa California. Burns Stainless is a World leader and innovator in stainless steel header design, testing and building high velocity merge collectors.
BURNS STAINLESS COLLECTORS:
Bringing our headers to an end are Burns Stainless Collectors which combine high flow and high velocity to increase and broaden an engine's torque curve. Our decision to utilize Burns Stainless slip on collectors was easy, their superior design and Burns stainless unparalleled 30 years of proven performance in Worldwide motorsport competition.
GT3 header system was engineered with Burns stainless proprietary X-design parametric engine/ exhaust design computer program
Completely hand finished inside for proper flow and maximum power gains
Motorsport proven and adopted by NASCAR engine builders along with world championships in Indycar Racing, Formula Atlantic, ALMS, FIA-GT, and Grand Am. Burns stainless is the very best!

OPTIMIZED SIDE MUFFLER BYPASS PIPES W/ HELICAL VALVES:
To provide the ultimate track solution for the 991.2 GT3, we are now utilizing premium Helical valves. We chose to use Helical Valves for their unprecedented quality - which have been proven by many OEM manufacturers such as Porsche themselves, McLaren, Ferrari, Lamborghini, and many more.
Increased reliability - proven in racing and high volume OEM use
High-temperature bearings at both ends of the butterfly spindle including Inconel T625 stainless steel
Cast stainless steel valve body with stiffening ribs for ultimate durability and cooling.
*** We have not been able to Dyno Test exact horsepower gains yet - however, we expect gains to be very similar to our Porsche 991 GT3 Competition Race Headers.

According to Porsche, the engine output of the two cars is the same, which in theory should mean that the gains would be the same, though we are unable to verify at this time. We will update as soon as we are done testing. ***

FEATURES:
Fits all Porsche 991.2 GT3 vehicles world wide (2017+)
Increases throttle response and dramatically improves sports car sound
40 lb 18.1 Kg weight decrease from the rear of the car for much better handling and inertial performance.
CAD designed and incrementally Dynojet developed and tested for maximum performance gains
Simple bolt-on installation; easily removable and replaceable for emissions testing
Constructed from T304 stainless steel C.N.C. mandrel-bent tubing from our in-house Unison mandrel bender.
Hand TIG welded and backpurged by skilled Fabspeed craftsmen with over 100 years combined experience.
All Fabspeed performance products are backed by the Fabspeed Lifetime Limited Warranty