Purchasing a new 911 Carrera 4S is an exciting endeavor. However, the nagging question of "Did I buy the right color?" can sometimes sour the experience. To avoid this conundrum altogether, we recommend doing as Andre did, and simply check the box for Graphite Blue Metallic. It's arguably one of the most interesting and unique colors that Porsche has ever offered, and it accentuates the lines of the new 991.2 perfectly.
We recently had the pleasure of hosting Andre's stunning 2016 Porsche Carrera 4S while we fabricated and installed his new Fabspeed Sport Headers and Sport Catalytic Converters.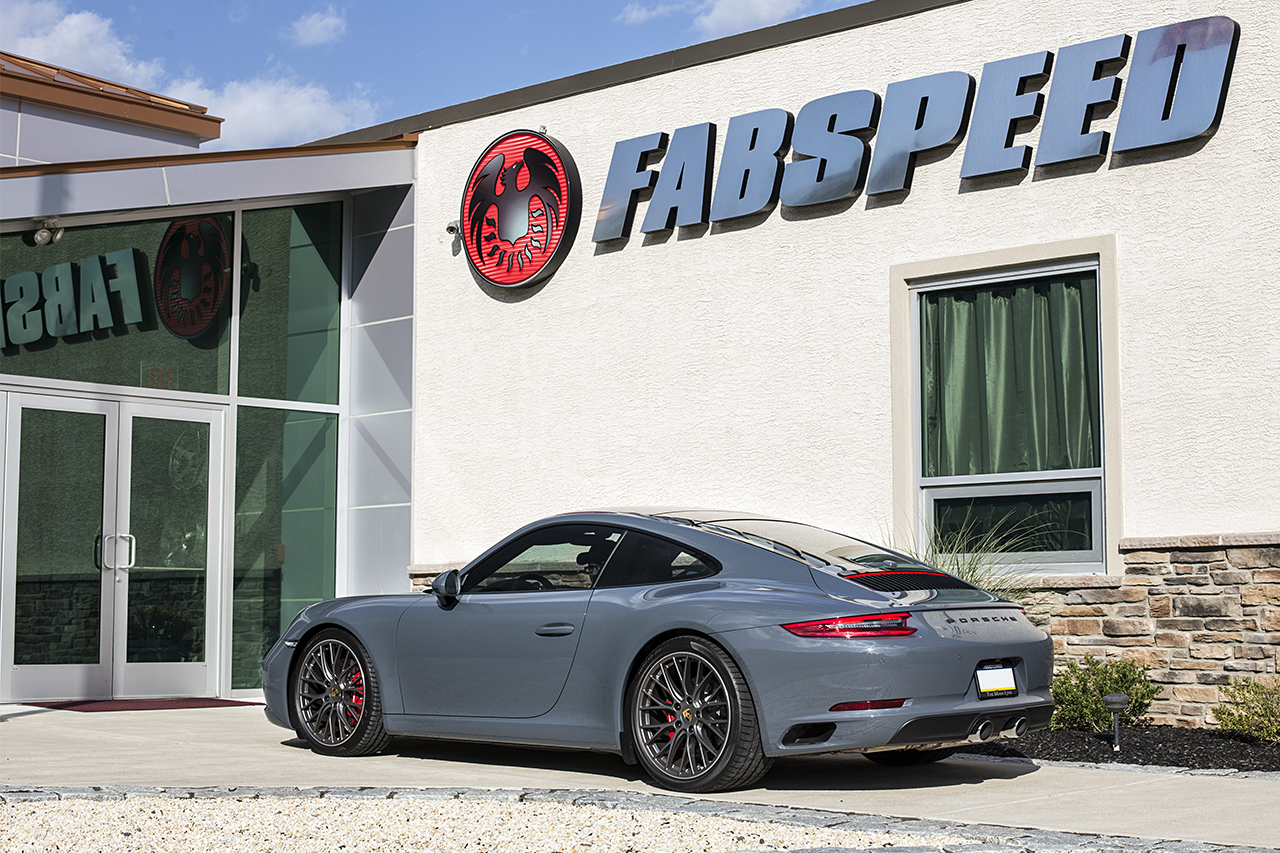 Andre's new 200-cell HJS Sport Cats and Sport Headers were carefully crafted by our skilled fabricators using premium T304L stainless steel and meticulously TIG welded by hand.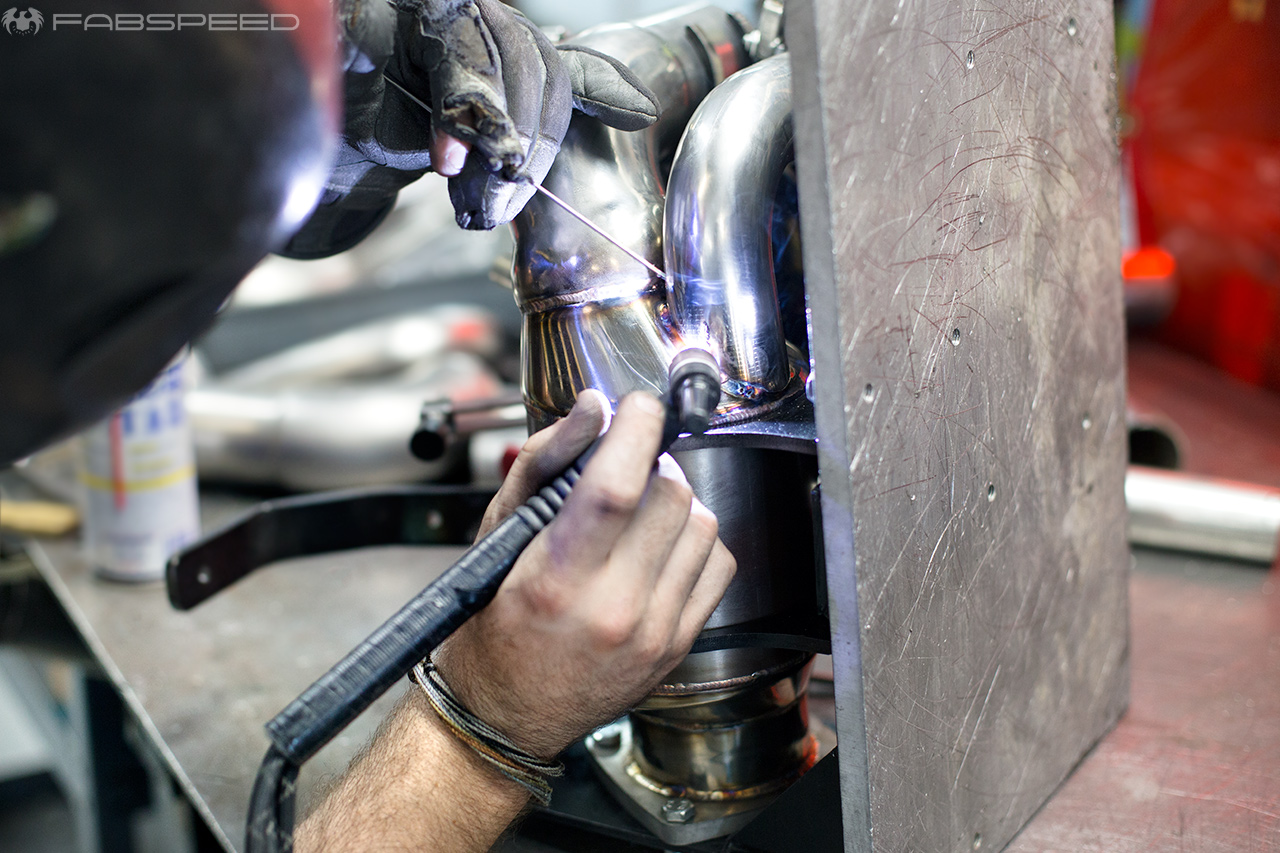 Installing the Fabspeed exhaust upgrades is a breeze on late-model Porsches. Thanks to the rear-engine layout and the general accessibility of the engine bay from below, it's very easy to remove the factory/OEM components and bolt on the Fabspeed replacements. The 200-cell HJS cats - imported from Germany - significantly increase the exhaust flow, providing a fantastic exhaust note of a Porsche 911.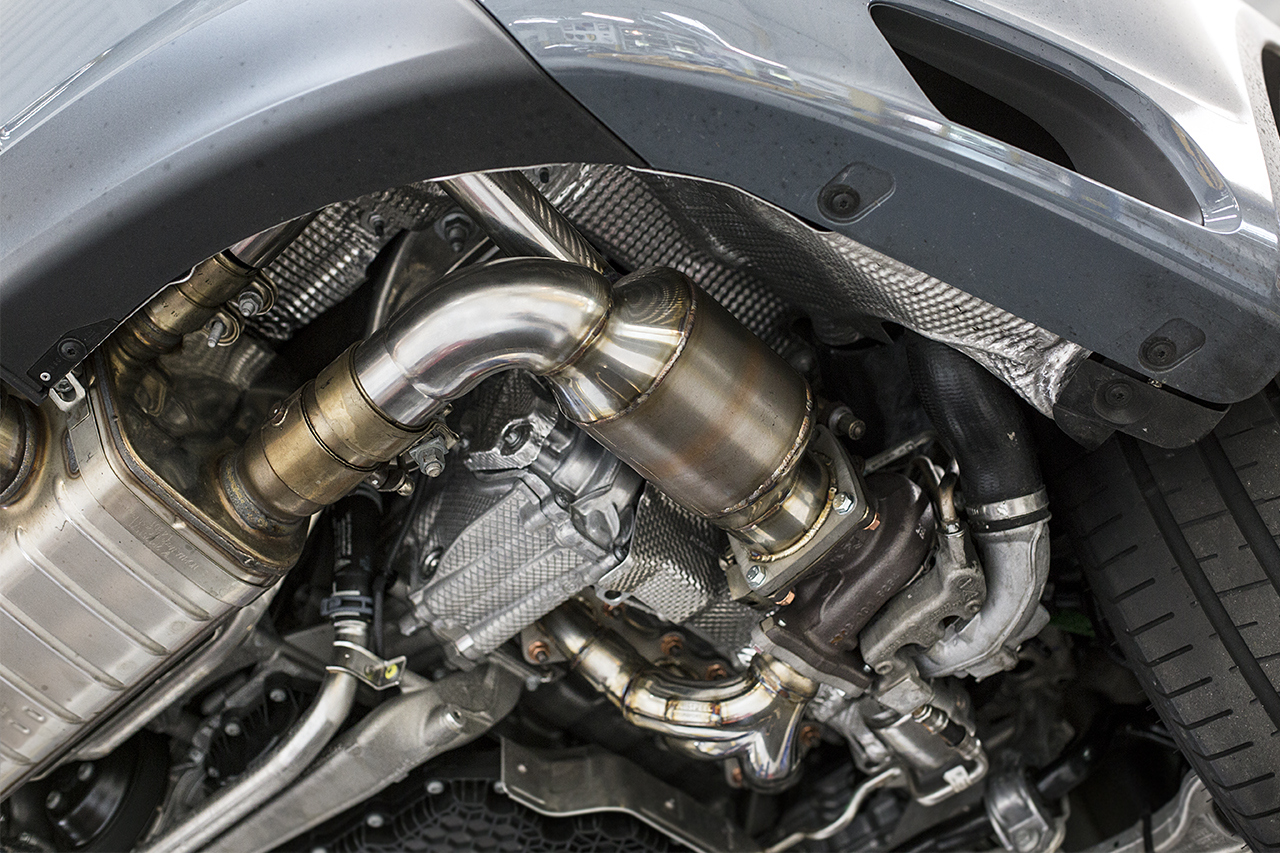 Fabspeed Sport Headers for the 991.2 Carrera improve upon the stock OEM design by opening up the flow path and optimizing the tubing geometry to smooth out the flow of the exhaust gases. These improvements help to spool the turbos faster, which allows the boost to come on quicker during acceleration.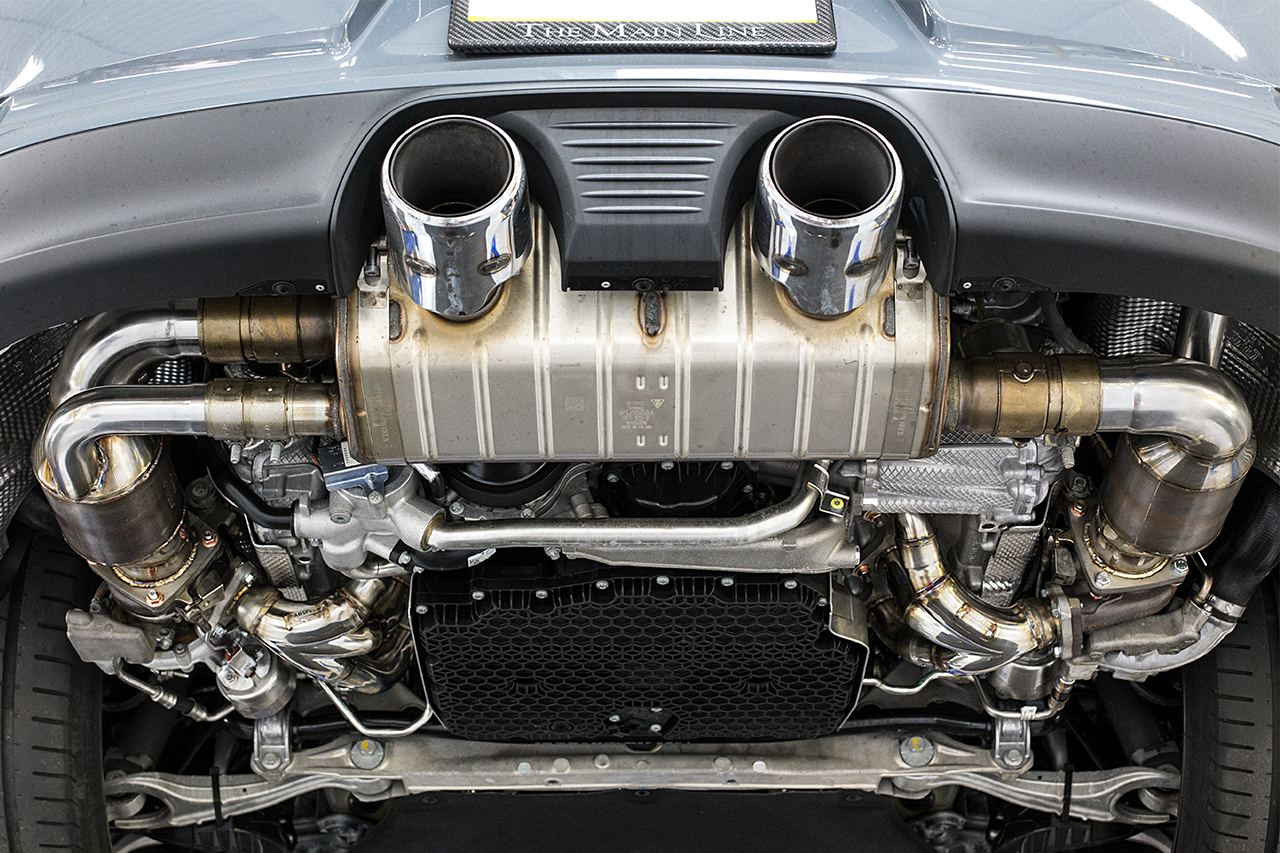 The dual-tone valve functionality of the Porsche Sport Exhaust (PSE) is maintained, allowing the car to be driven in two completely different volume profiles depending on the situation. We're proud to say that the new exhaust setup allows Andre's 991.2 Carrera 4S to sound every bit as good as it looks, and that is saying quite a lot!