Much of the enjoyment of working in the automotive industry comes as a direct result of meeting like-minded enthusiasts who share our passion for all things petrol. Our new friend Phil (PT3) is a perfect example.

When Phil came in to our shop for the first time to discuss the upcoming delivery of his brand new GT3, his enthusiasm was instantly contagious. His goal was to get involved with high performance track driving with his new GT3, and it was clear that he was ready to jump in with both feet, maximizing the return on his investment by optimizing his GT3 for that exact purpose.

We worked with Phil to put together a plan of attack, which included a full Fabspeed performance exhaust suite, a bolt-in harness bar, 6-point harnesses, protective clear vinyl wrap, and a plethora of other motorsport accessories and go-fast goodies.
The first stage - which was underway the day after he took delivery - was to get the car into our shop to upgrade the exhaust components. After thorough discussion with John G. (Phil's dedicated Fabspeed Performance Specialist), we settled on a set of Sport Headers and Valved Side Muffler Bypass Pipes. This combination would allow for a great boost in power and sound with the valves open while still maintaining a daily-drivable (read: "neighborhood-friendly") volume level with the valves closed.
Step one was removing the rear bumper to allow for easy access to the full exhaust system. (The right side Sport Header and Side Muffler Bypass Pipe is already installed in this photo.)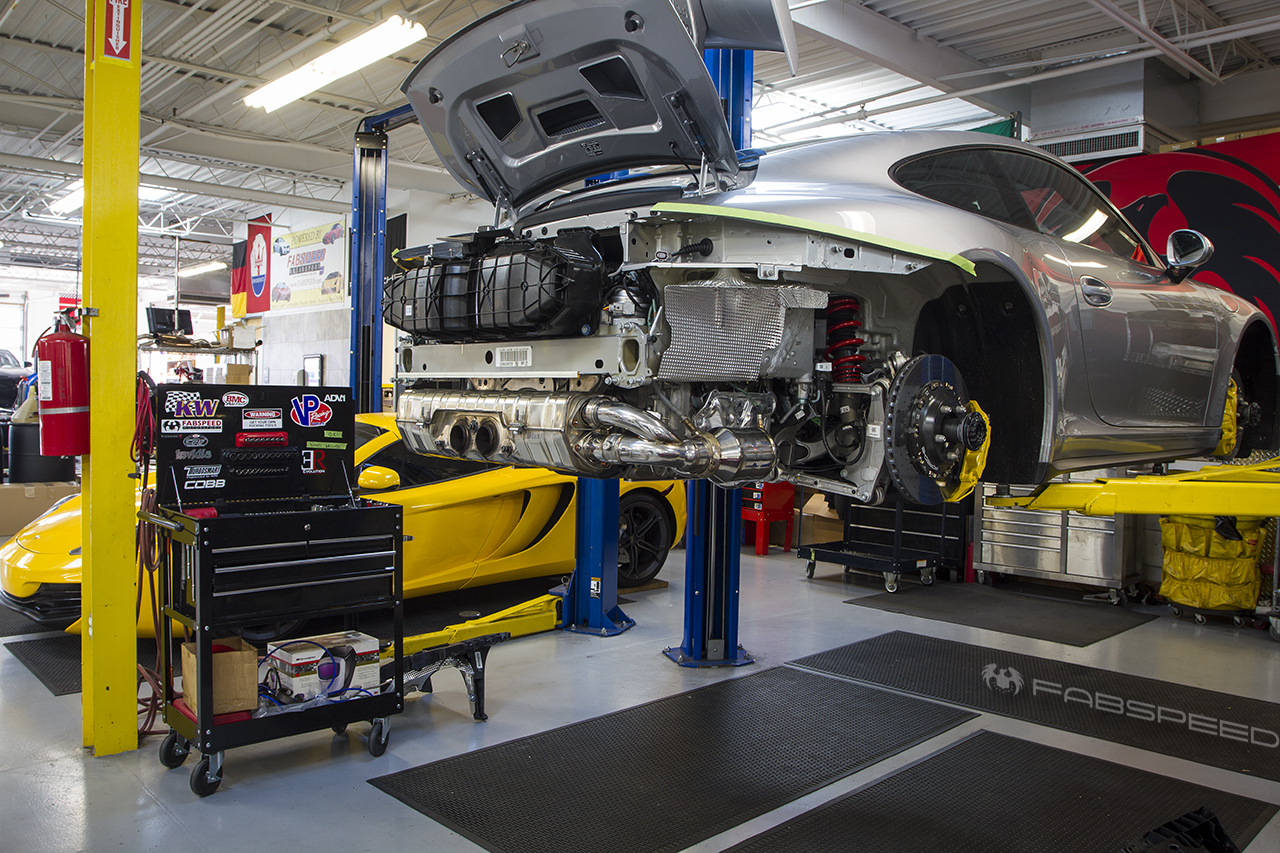 Our technician, Joe, removes the restrictive factory header and prepares to install the left side Sport Header.
Fabspeed's 991 GT3 Sport Headers are designed with genuine 200-cell HJS high-flow catalytic converters for maximum performance and reliability.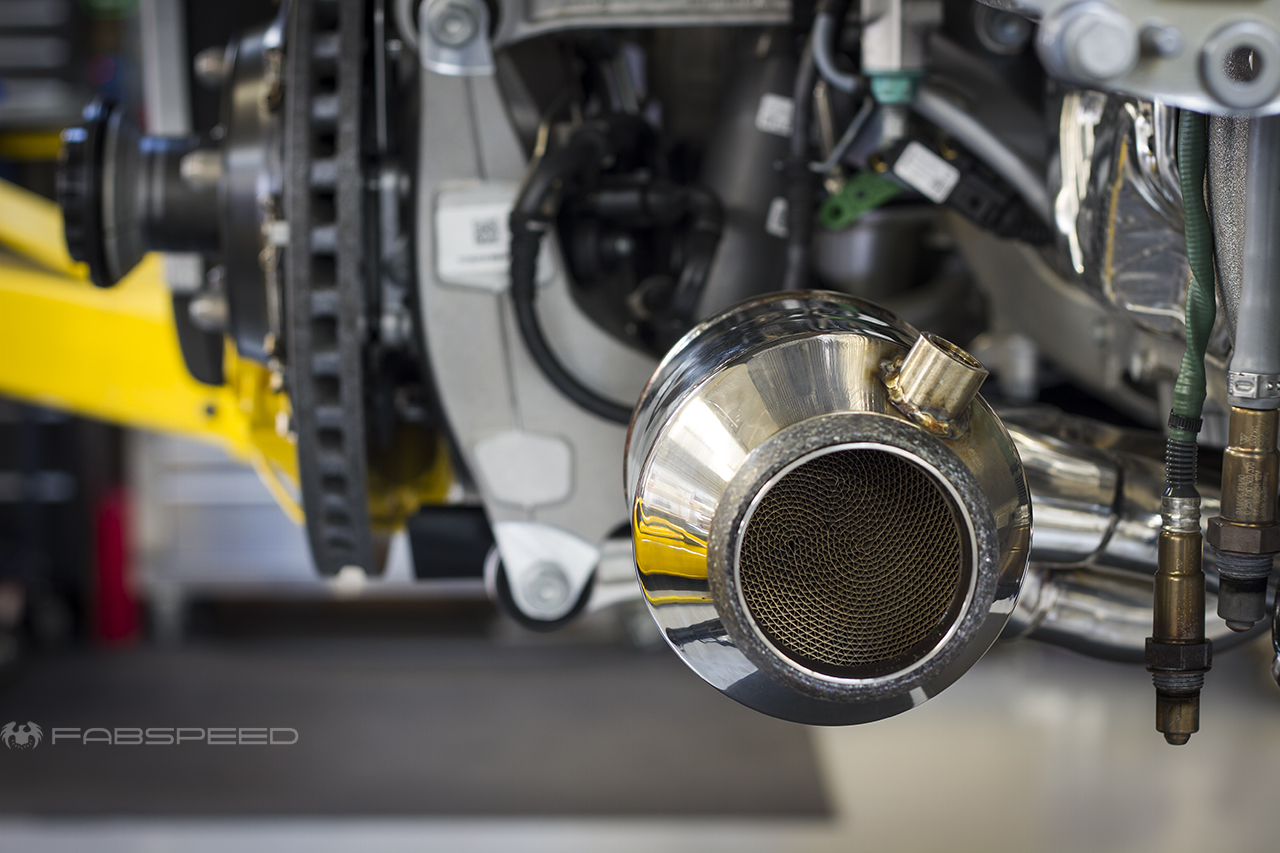 Bolting up the new Fabspeed Valved Side Muffler Bypass Pipe...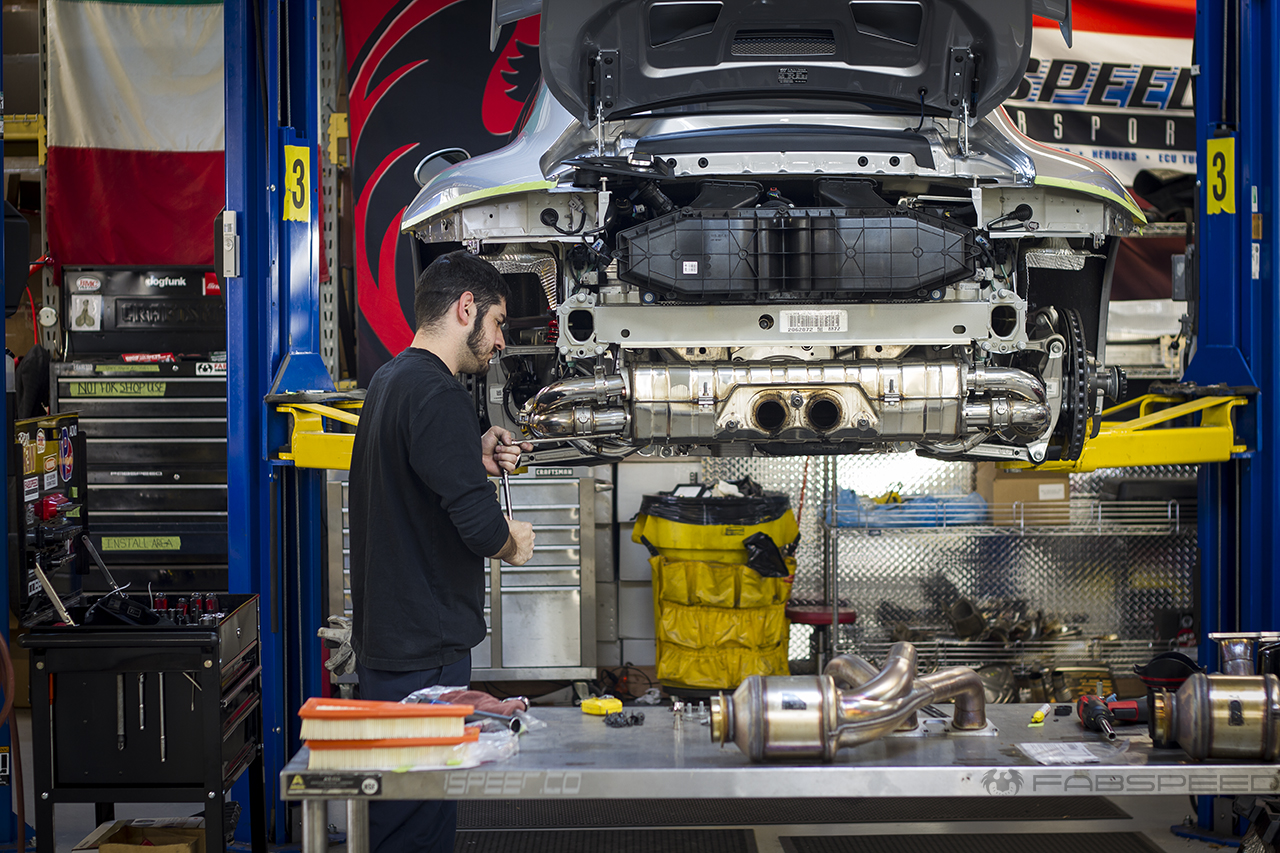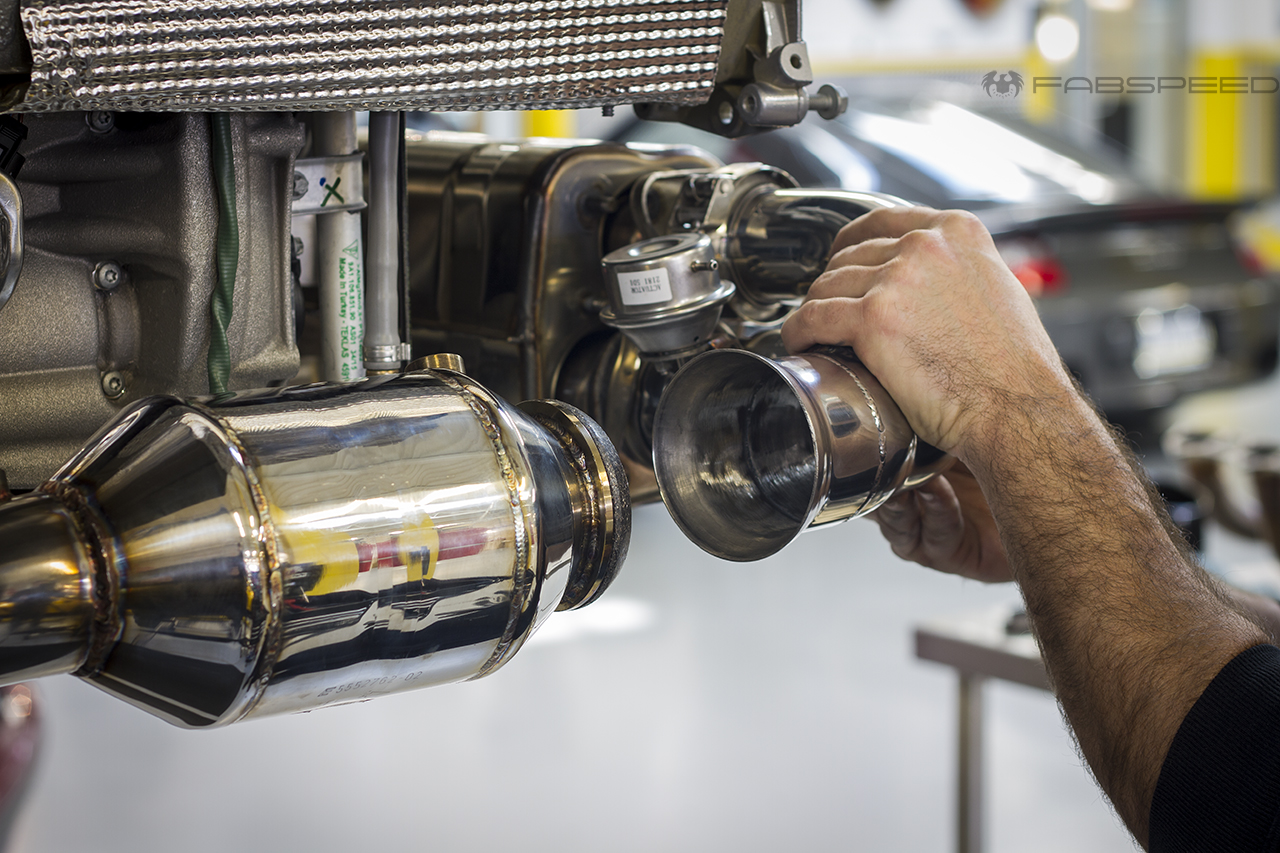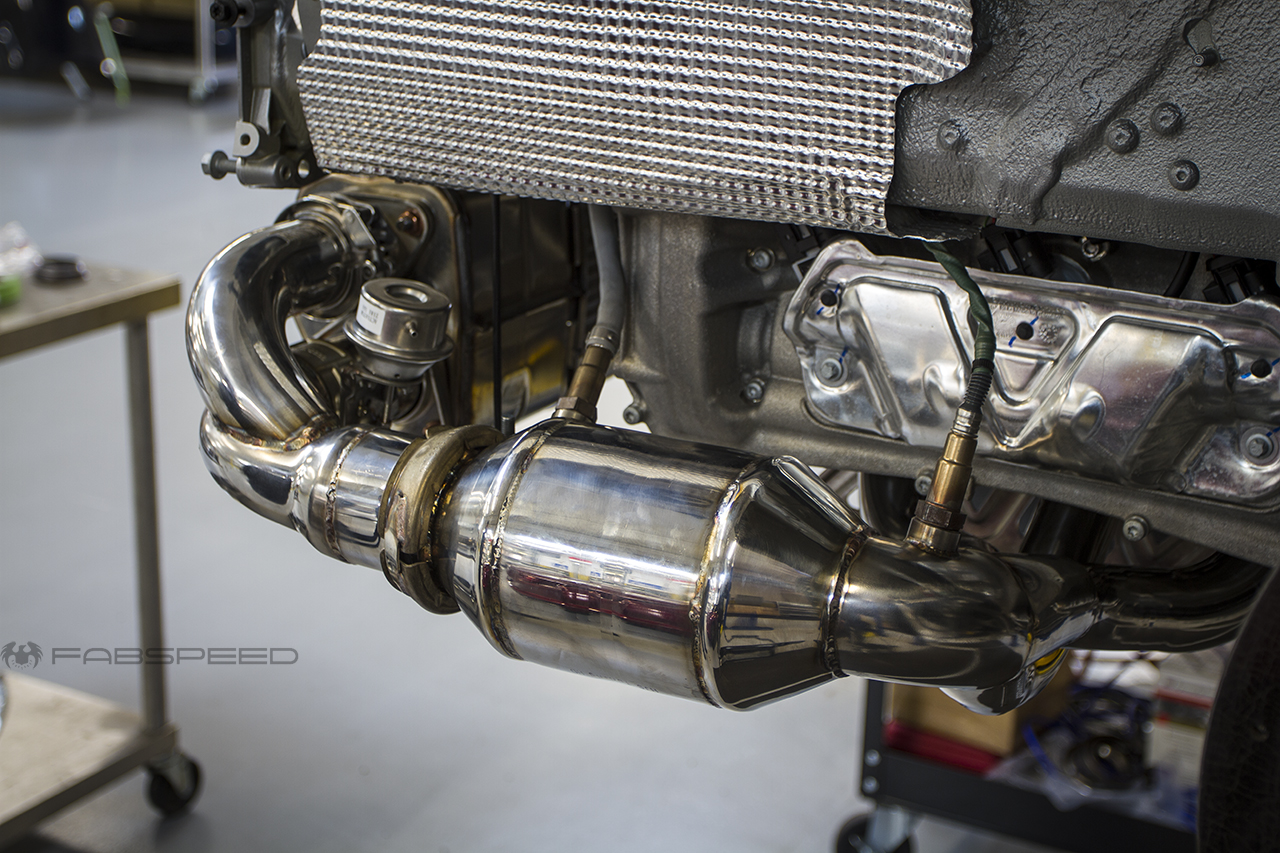 It's all in the details! Custom polished and laser-engraved cat sections specially fabricated to Phil's specs...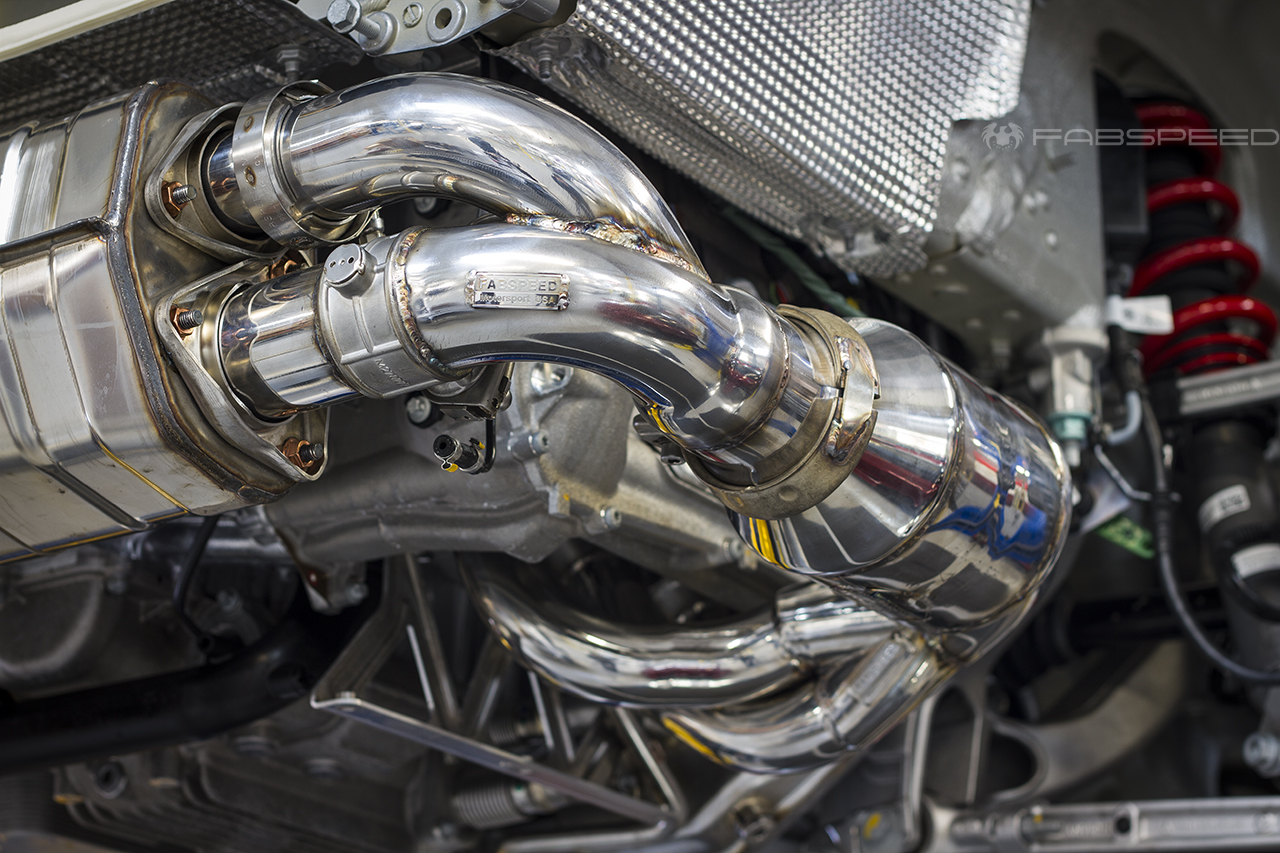 The final touch on the exhaust was to ugrade the standard OEM tips with our Deluxe Bolt-On Carbon Fiber Tips.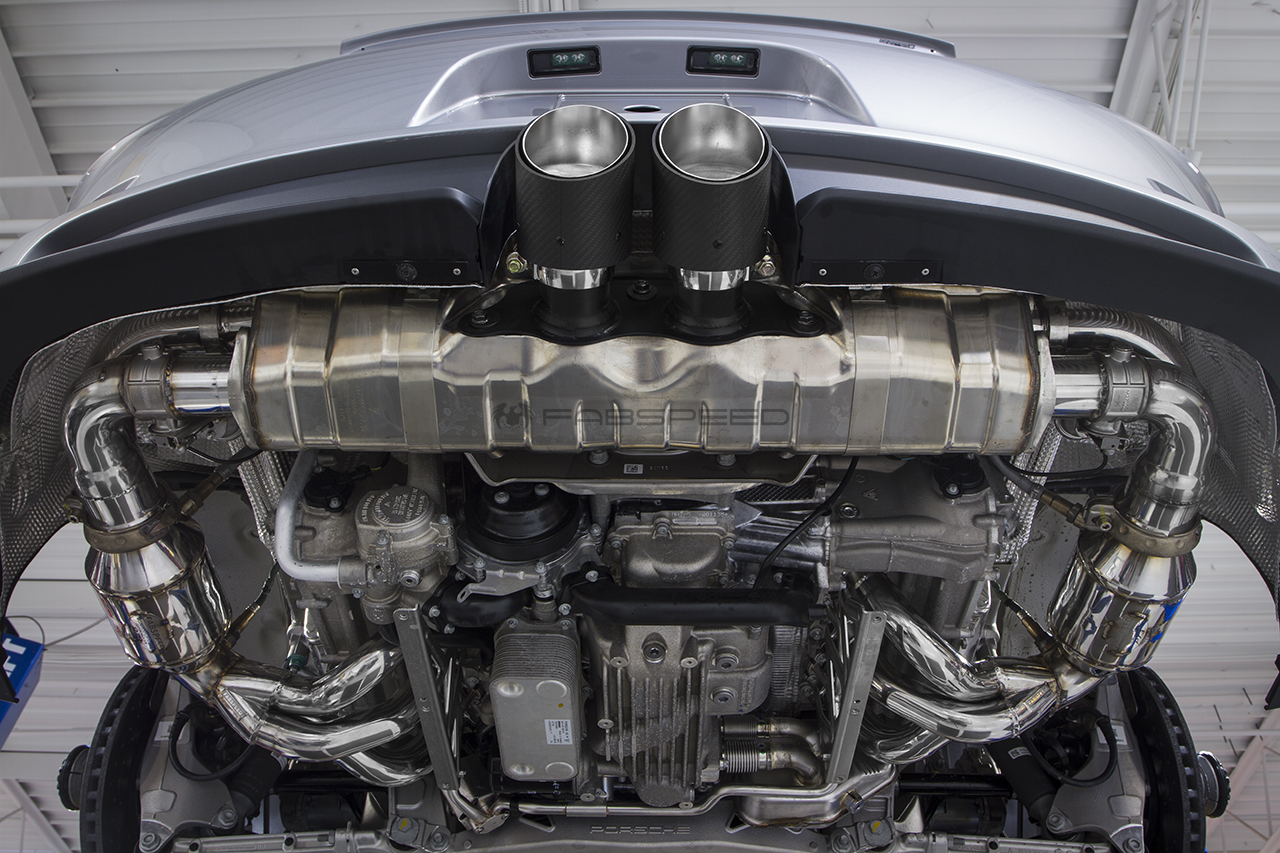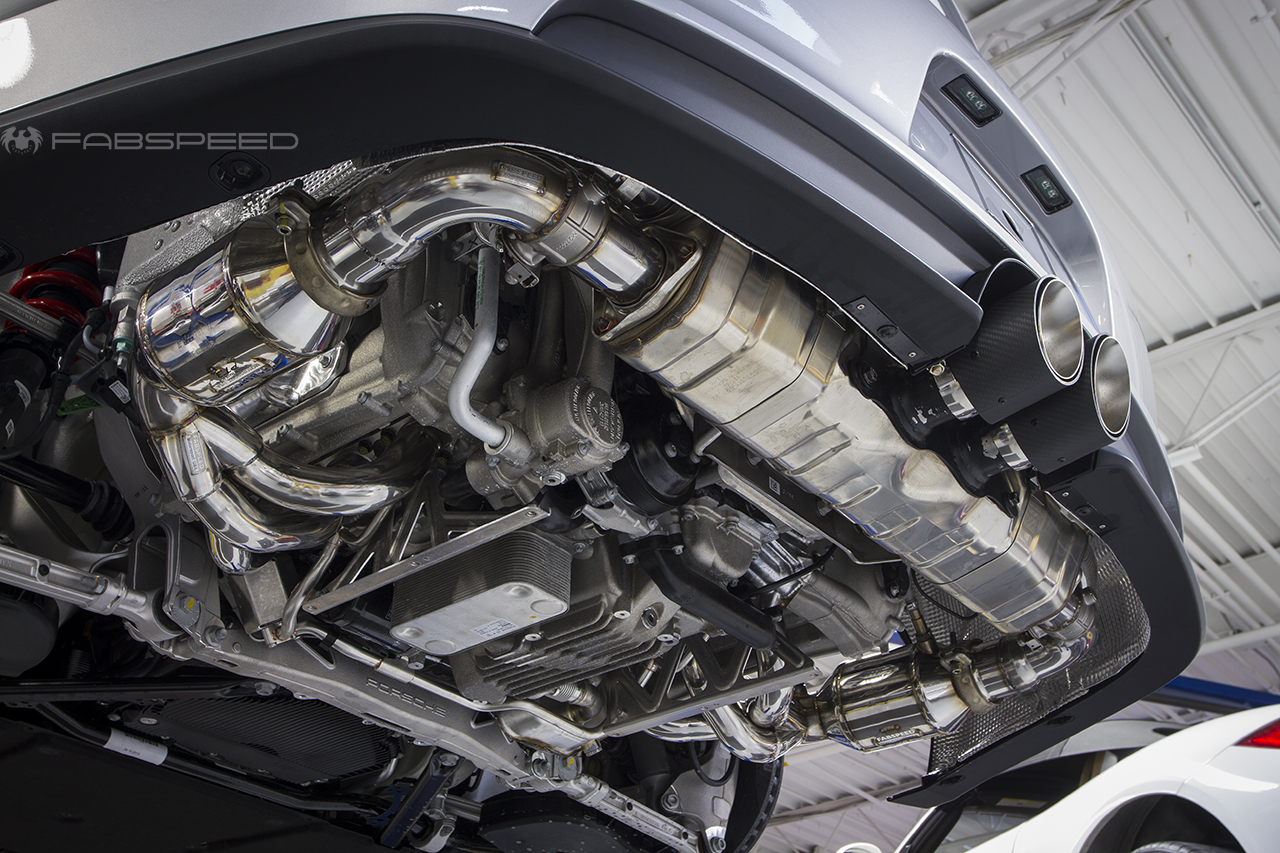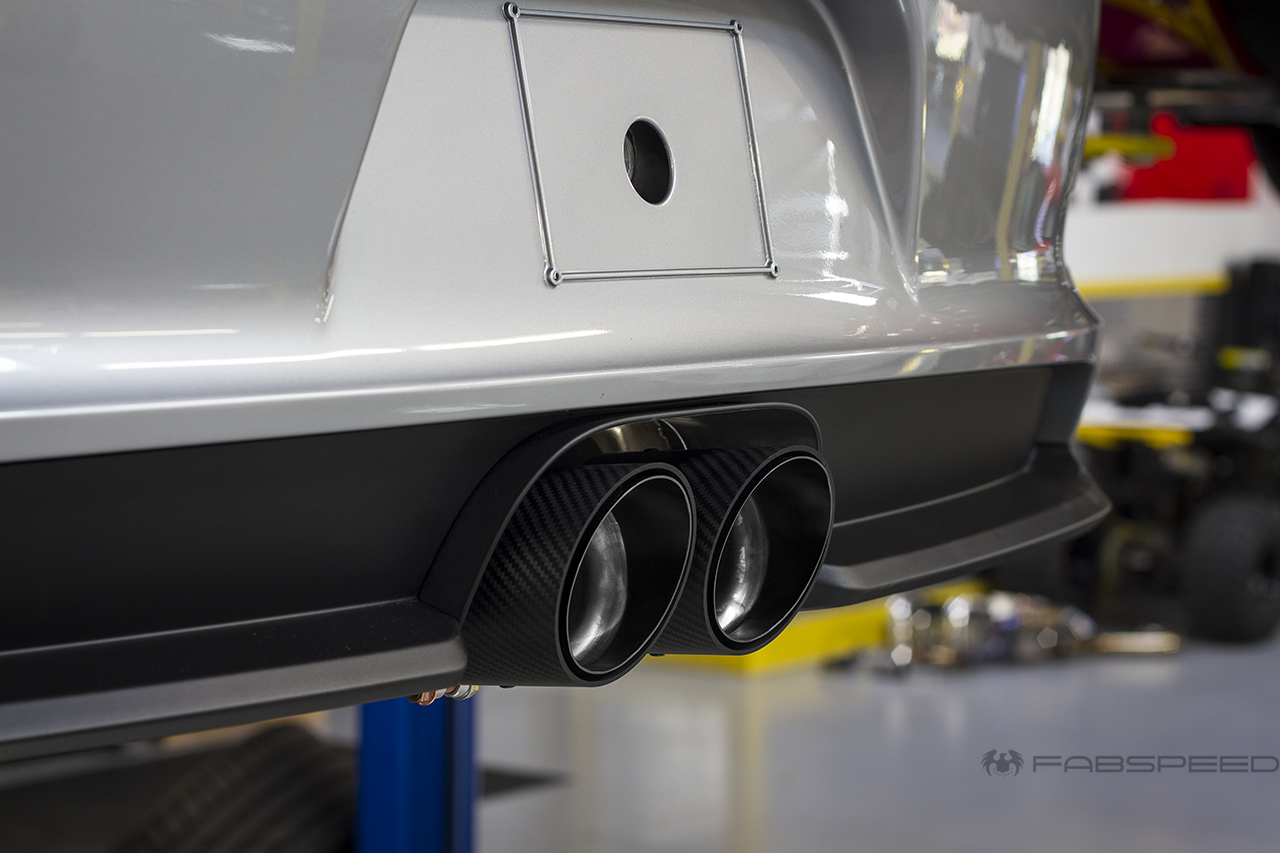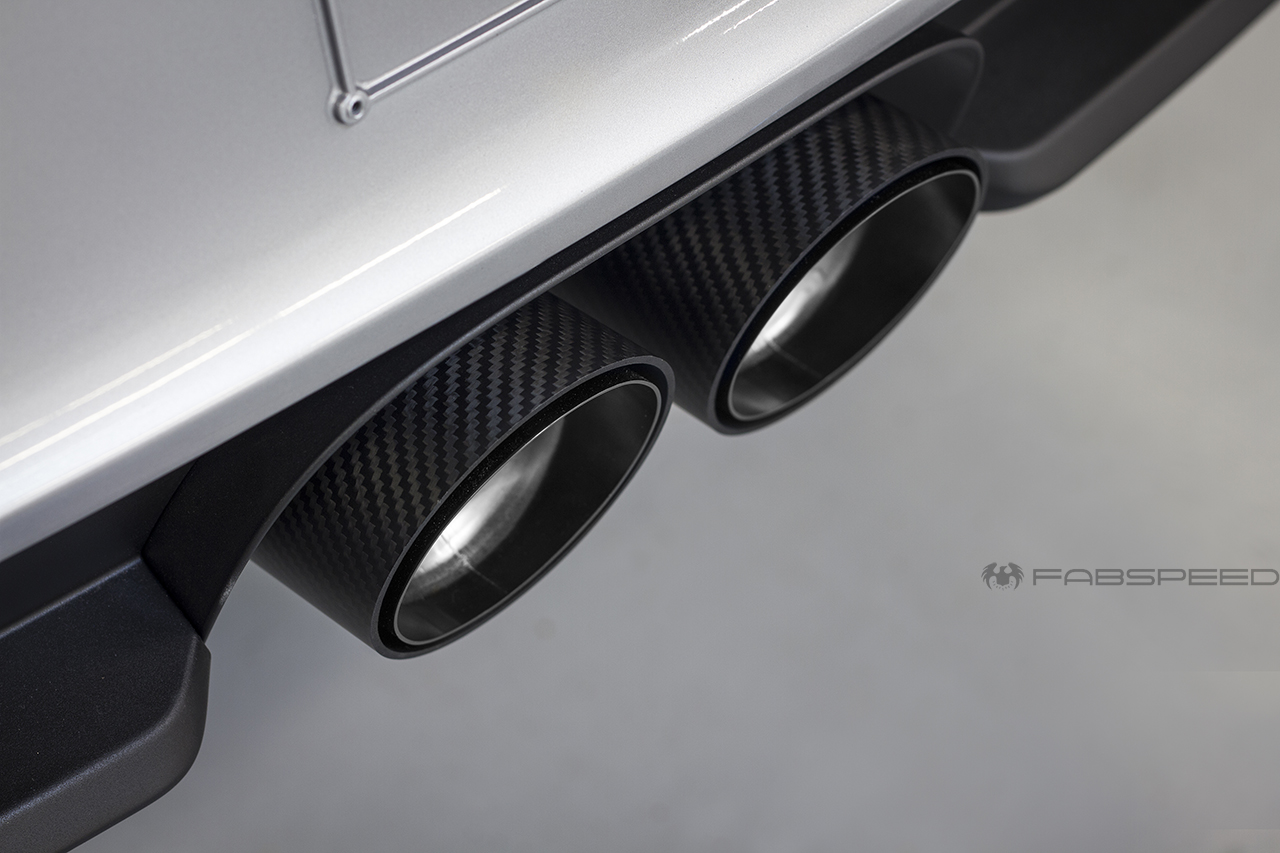 With the exhaust complete, the GT3 is now being handed to Matt Clark at MC Designs to have the protective clear bra applied along with some custom vinyl decals. Once Matt is done, we'll be installing the harness bar and the rest of the safety equipment.
Stay tuned for updates!