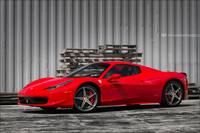 A Ferrari 458 Spider will certainly turn the head of just about any bystander, but when you equip it with Fabspeed Sport Headers, 200-cell Sport Cats, and a carbon fiber rear diffuser, you begin to run the risk of wrongful death lawsuits due to broken necks.

As fantastic as these cars are when they leave the The Boot, there is always room for improvement. One of the biggest opportunities lies with the factory exhaust system. For starters, Ferrari headers aren't known for their durability or reliability. In fact, a large percentage of Ferraris end up back at the dealer racking up extremely expensive repair bills due to cracked and failed factory headers. Fabspeed's stainless steel Sport Headers are designed to provide better exhaust flow and sound, improved durability, and increased horsepower and torque. (Perhaps even more importantly, the cost can be justified to the wife/girlfriend/mother as preventative maintenance!)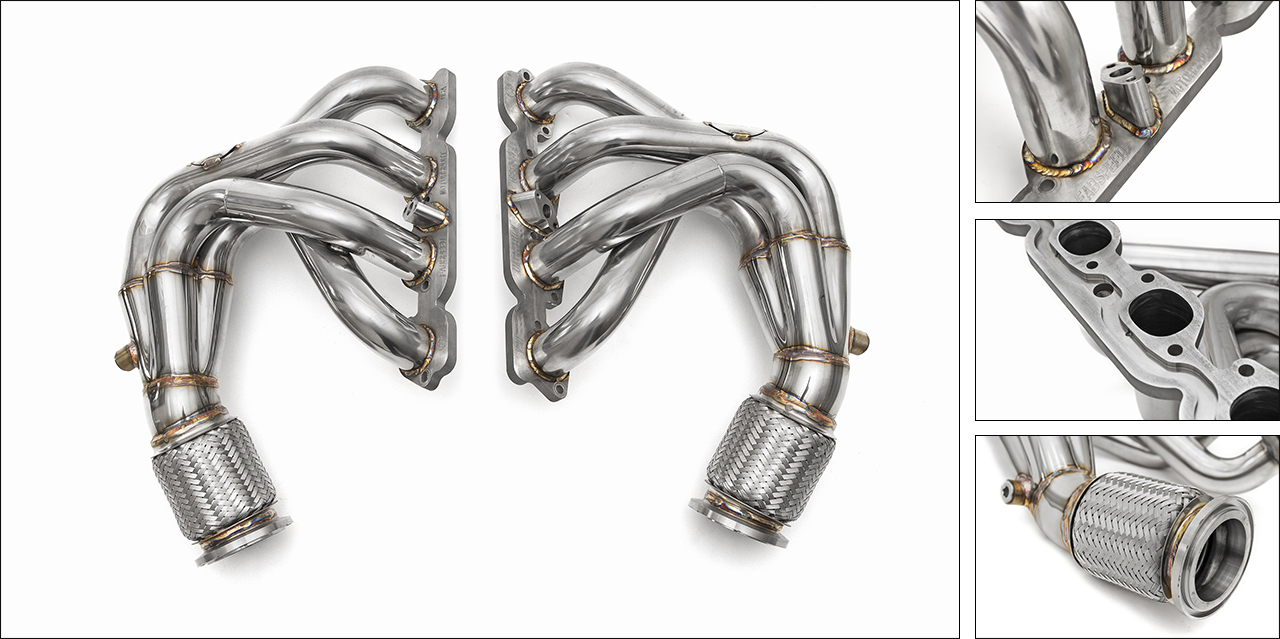 In addition to saving yourself a hefty repair bill by upgrading the headers in advance of their imminent demise, Fabspeed also offers a high-performance alternative to the heavy and restrictive factory catalytic converters. Fabspeed's 200-cell Sport Cats instantly add over 20 whp and 20 ft/lbs of torque while waking up the exhaust sound. They work great on their own, but they compliment the Sport Headers even better! The premium quality 200-cell genuine HJS catalytic converter cores come straight from Germany, will comply with most emissions regulations, and won't trigger a check engine light. We could tell you that it doesn't get much better than that, but we're confident you'll arrive at that conclusion on your own after hearing the results in the video below.
A screaming 458 wouldn't be complete without some cosmetic upgrades to balance it out, so we outfitted this particular subject with a genuine carbon fiber rear diffuser. It saves weight while looking great, and adds that little bit of extra eye-candy to the rear end of this already gorgeous car.