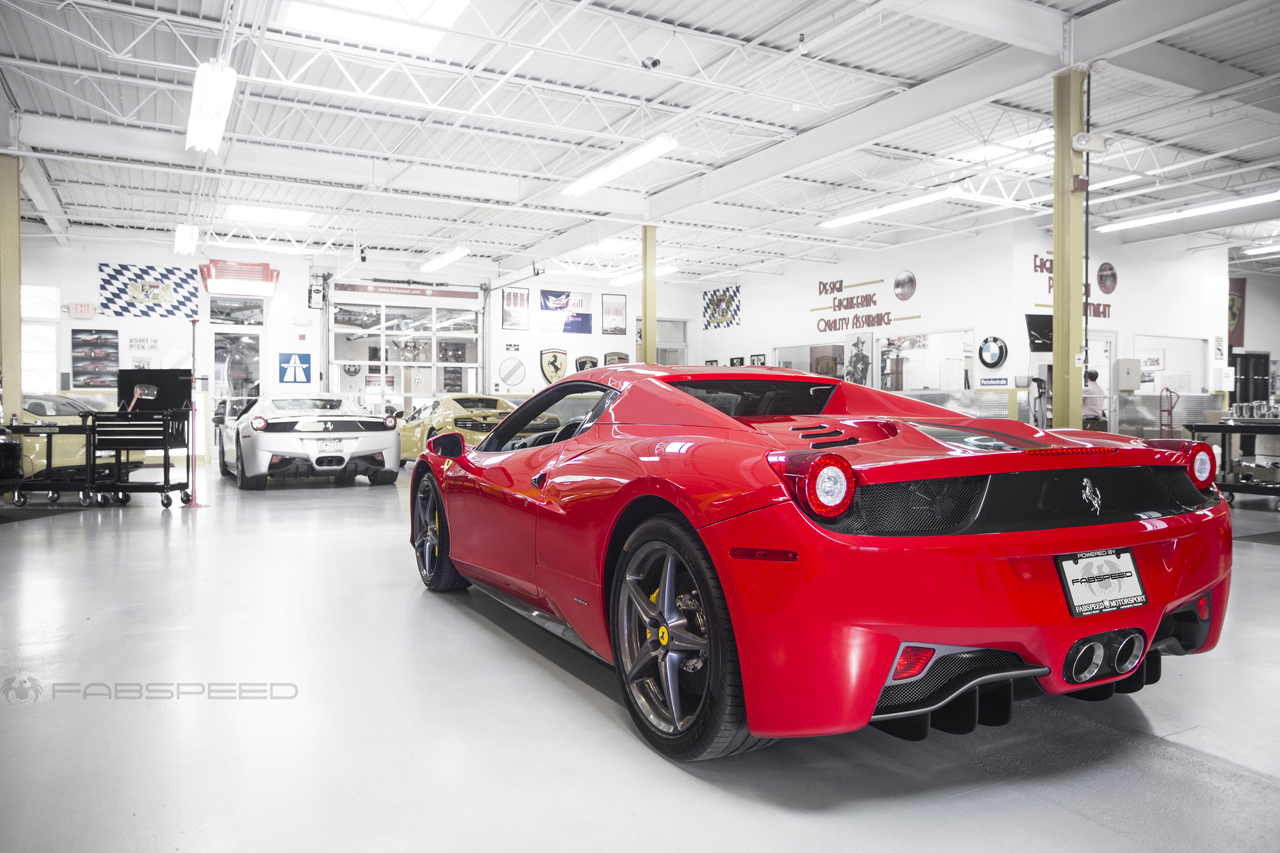 Ferrari's 458 Italia Spider has always been a treat to behold. With Fabspeed's Performance Package installed, it's also a treat be heard.
Complete with Fabspeed Sport Cats, Sport Headers, and a Maxflo Exhaust System, this particular 458 is now enjoying some significant horsepower gains in addition to its brand new voice.
The Fabspeed Challenge Style Dual Tips tie the rear end together with an aggressive OEM+ appearance.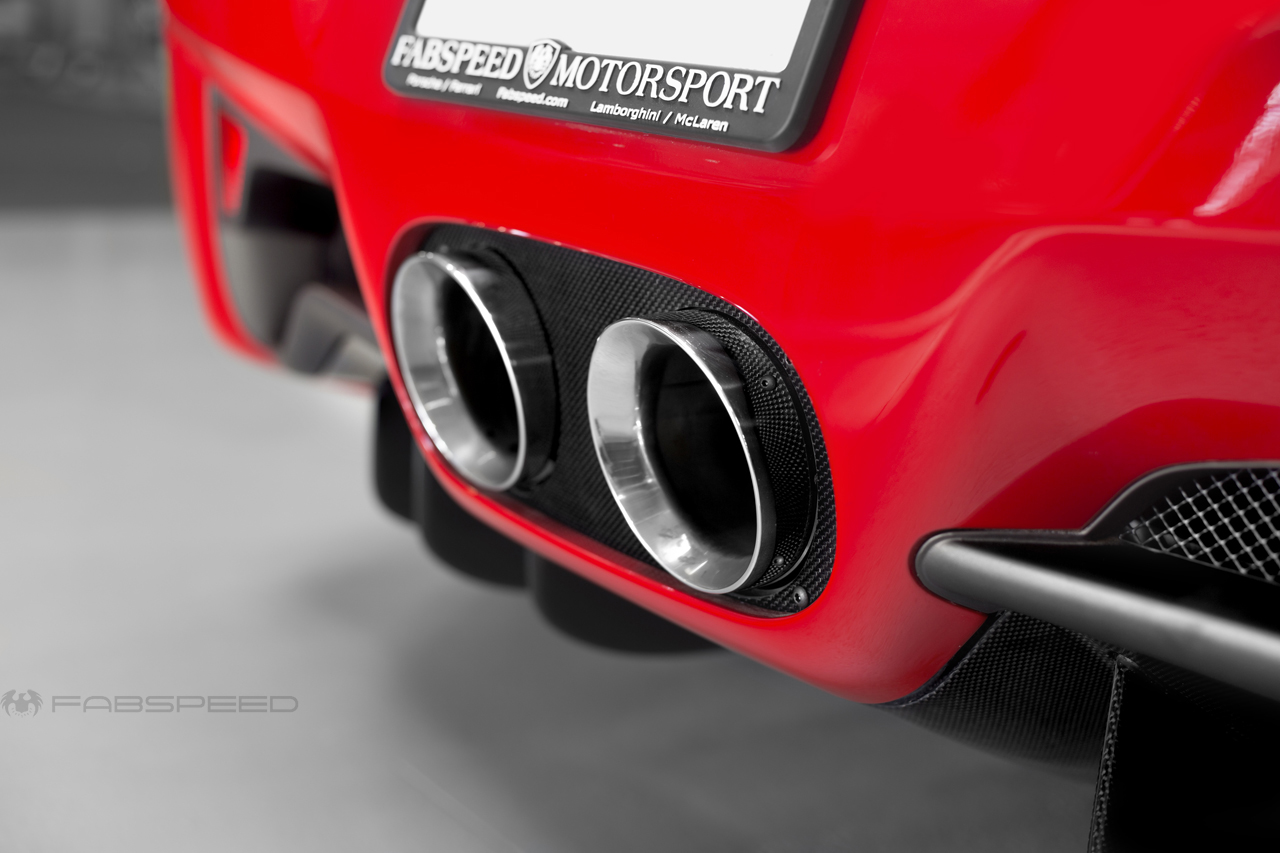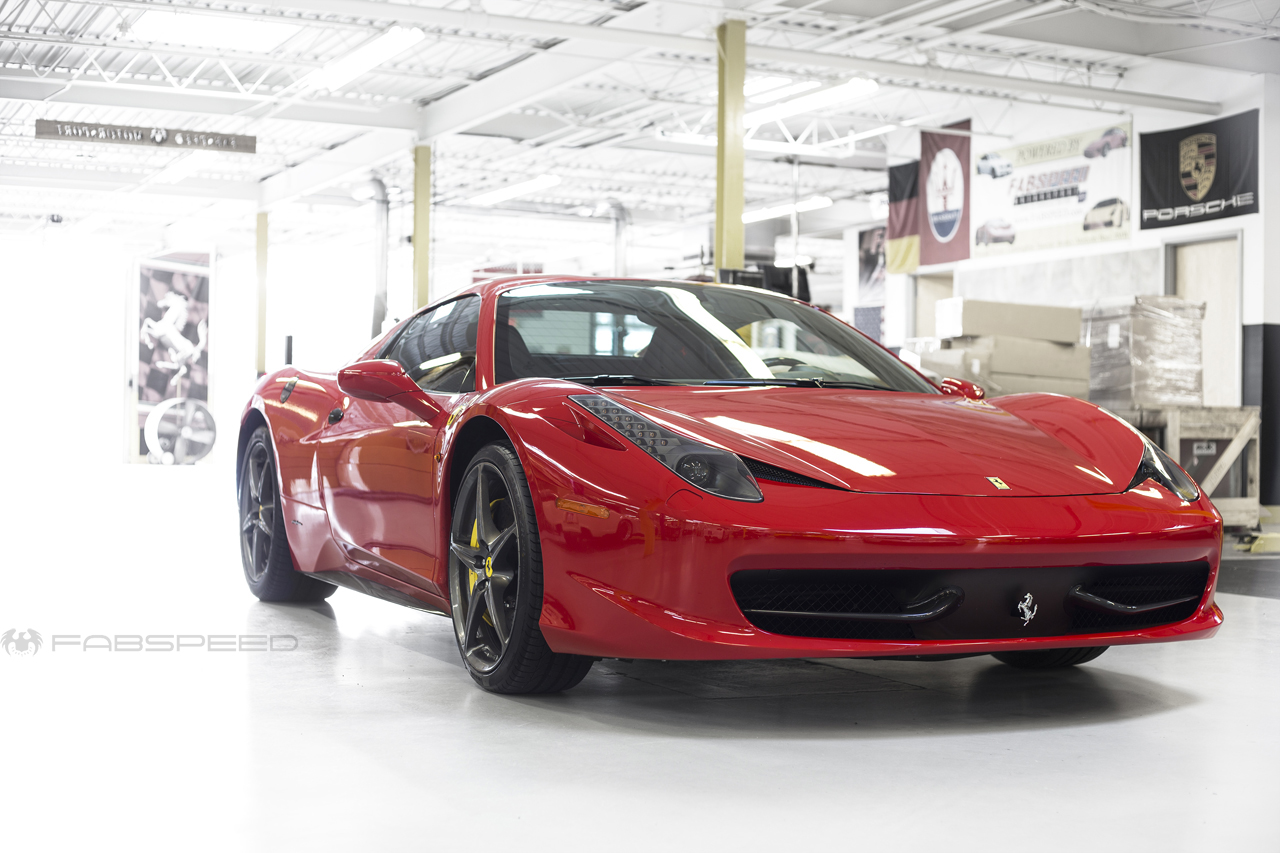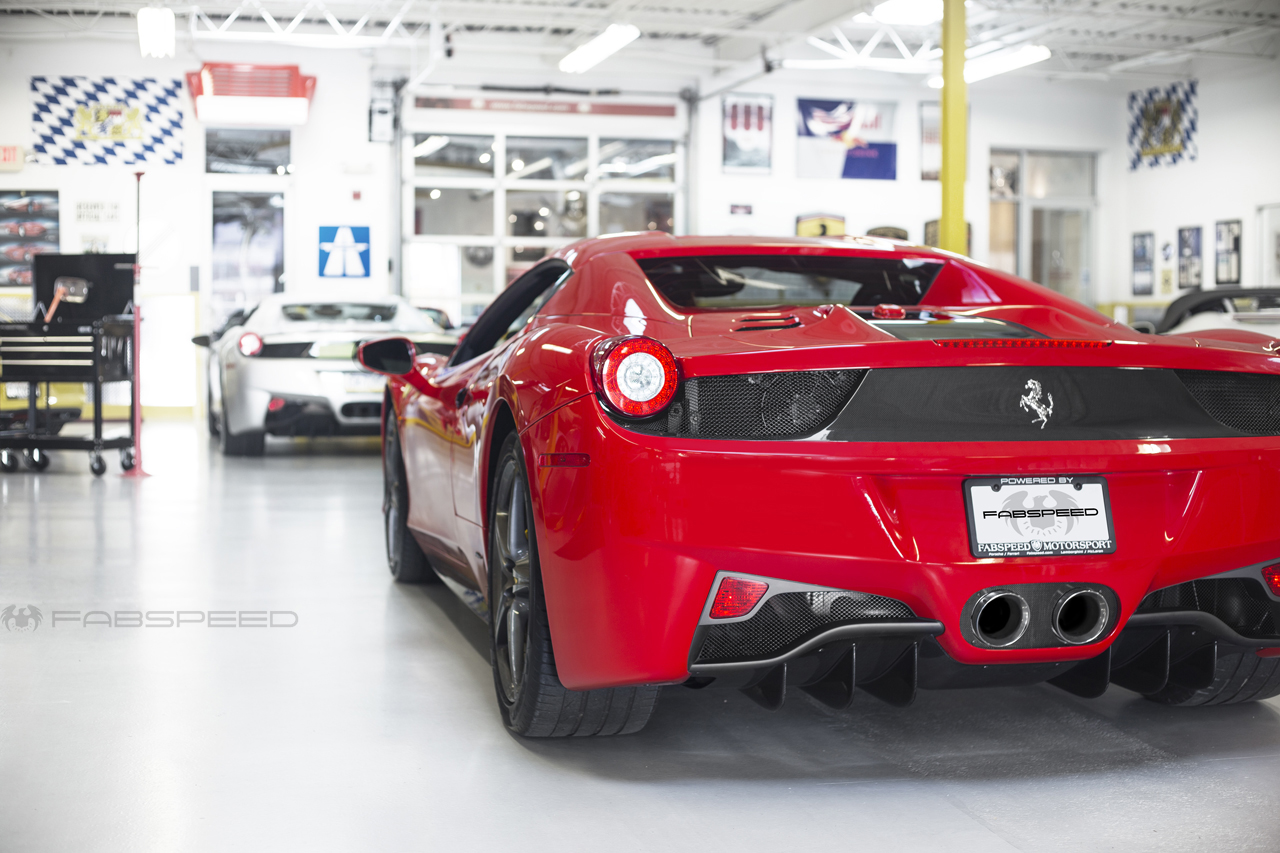 This pinnacle of Pininfarina styling quickly became a fan-favorite among the team here, with carbon fiber adorning near every surface in the engine bay and the interior.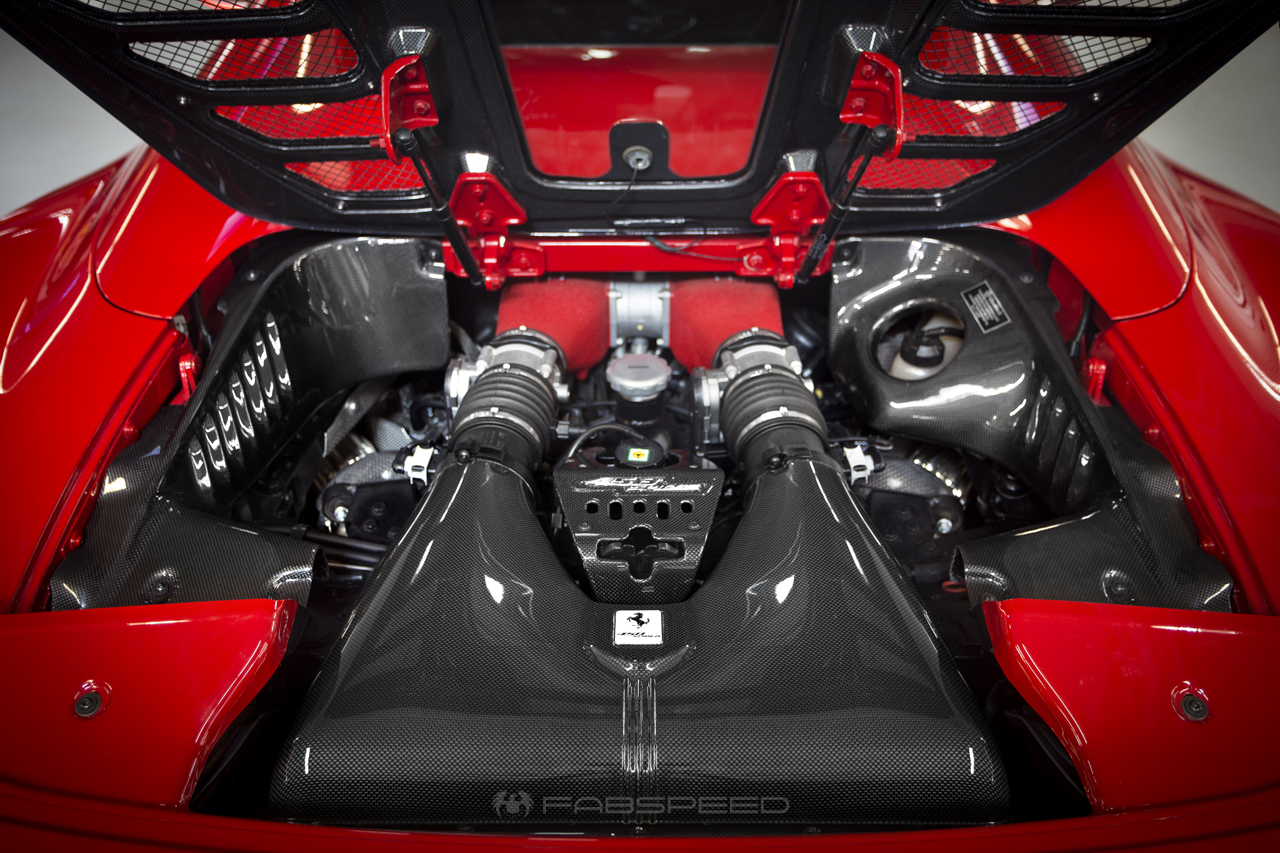 The perfectly spec'ed black and red interior looks downright perfect in the 458, but would also be right at home in Darth Vader's Tie-Fighter, a fact that made this particular Spider all the more exciting.