This 987 Cayman came into the shop last week after the owner called in with concerns about an exhaust leak with his existing system. He was looking for something which would replace his current system and offer him maximum power and sound on his track car.
Once the car arrived, it was obvious that it had been built/spec-ed by a discerning owner. The interior had been re-done with GT3-style seats and race harnesses, as well as a nicely-fitted bolt-in roll cage/harness bar. The suspension and undercarriage was fully built with performance sway bars, control arms, linkages, brake ducts and more. The aero had also been upgraded with a carbon fiber wing and rear deck lid combo.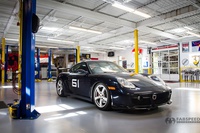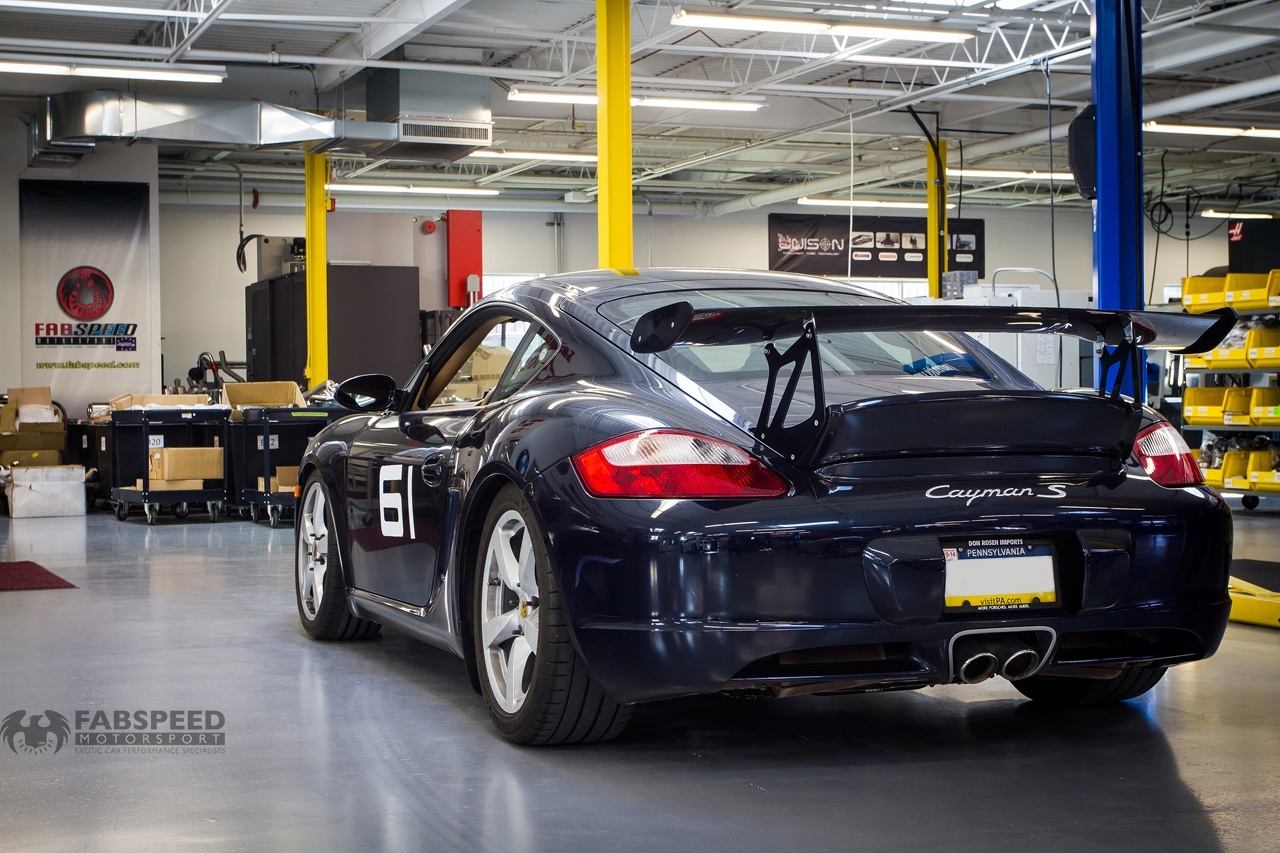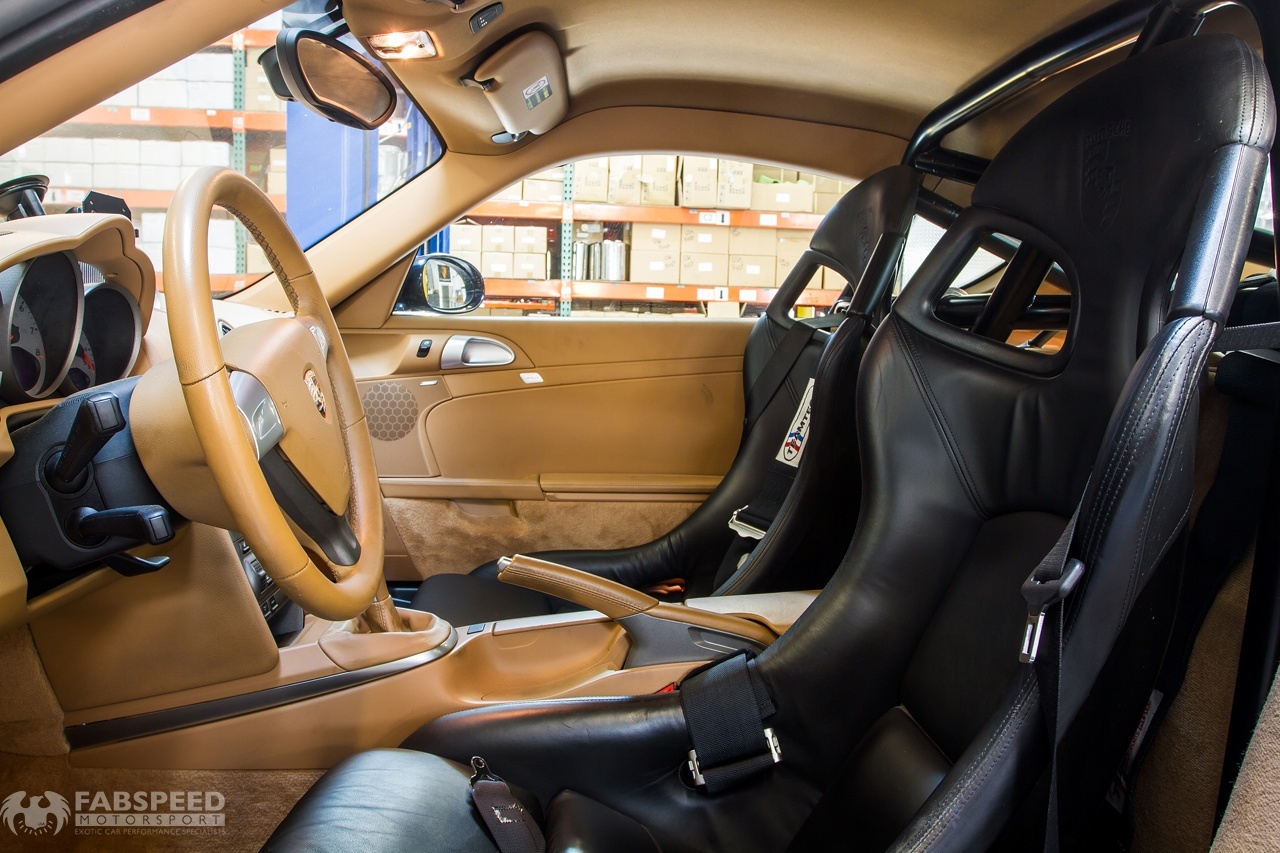 As we got the car up on the lift, it quickly became obvious why the owner was having exhaust leak issues. The existing aftermarket system that he had on the car was badly corroded and failing in numerous places.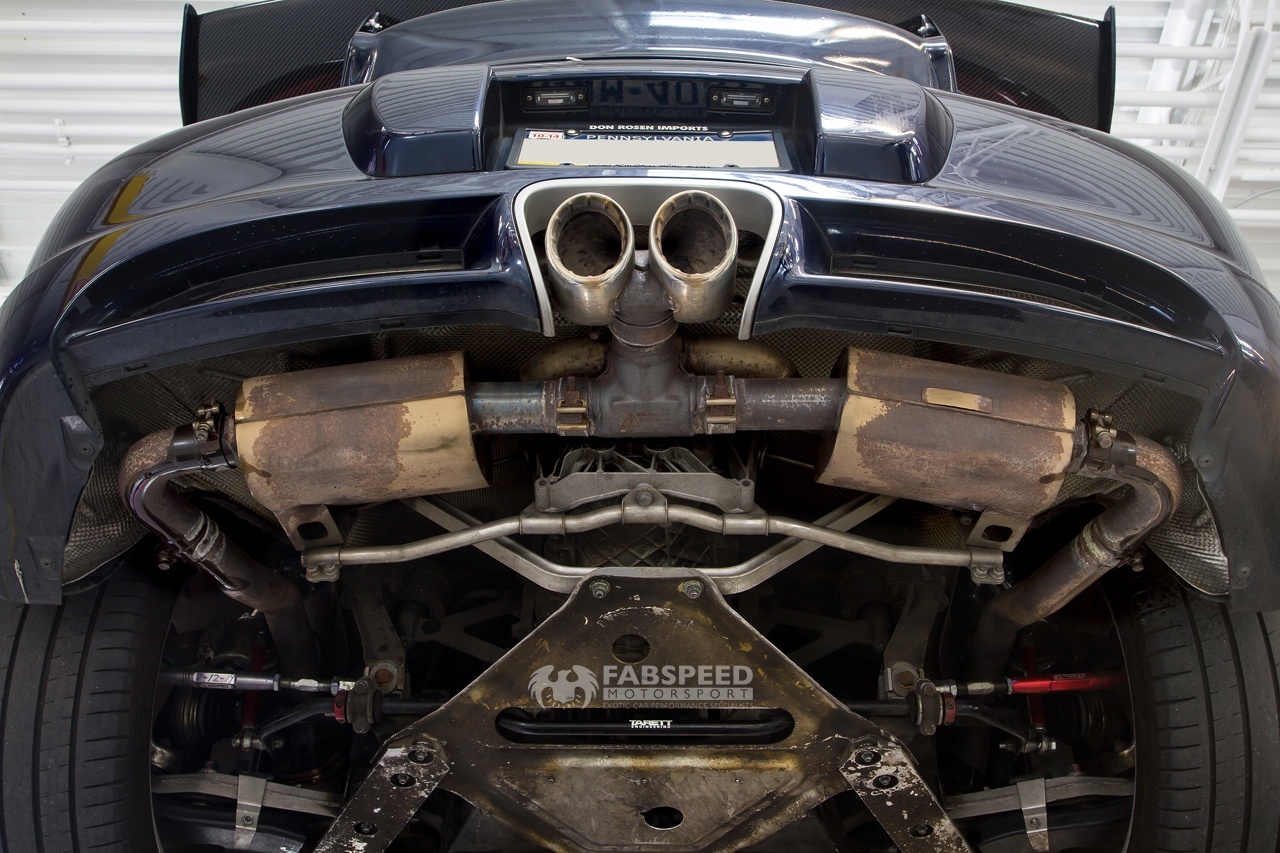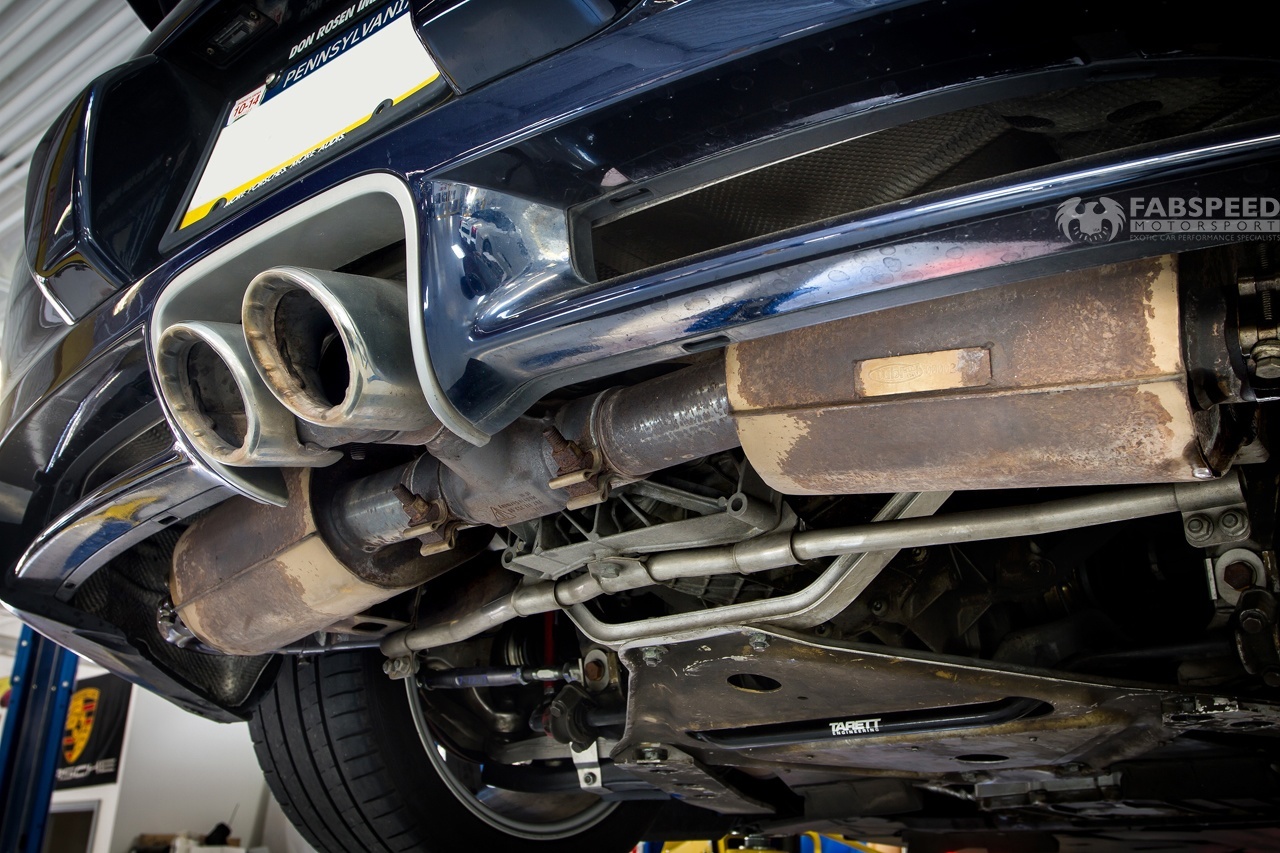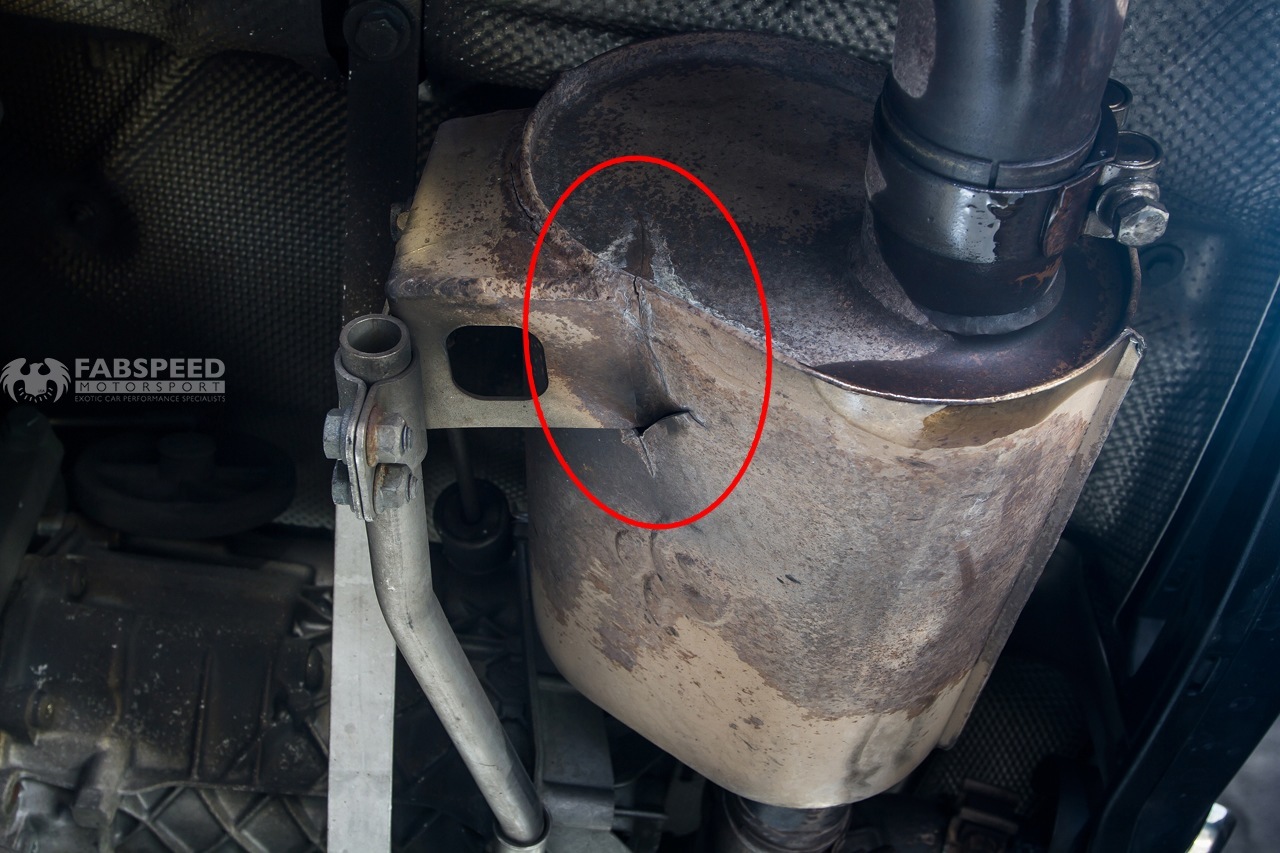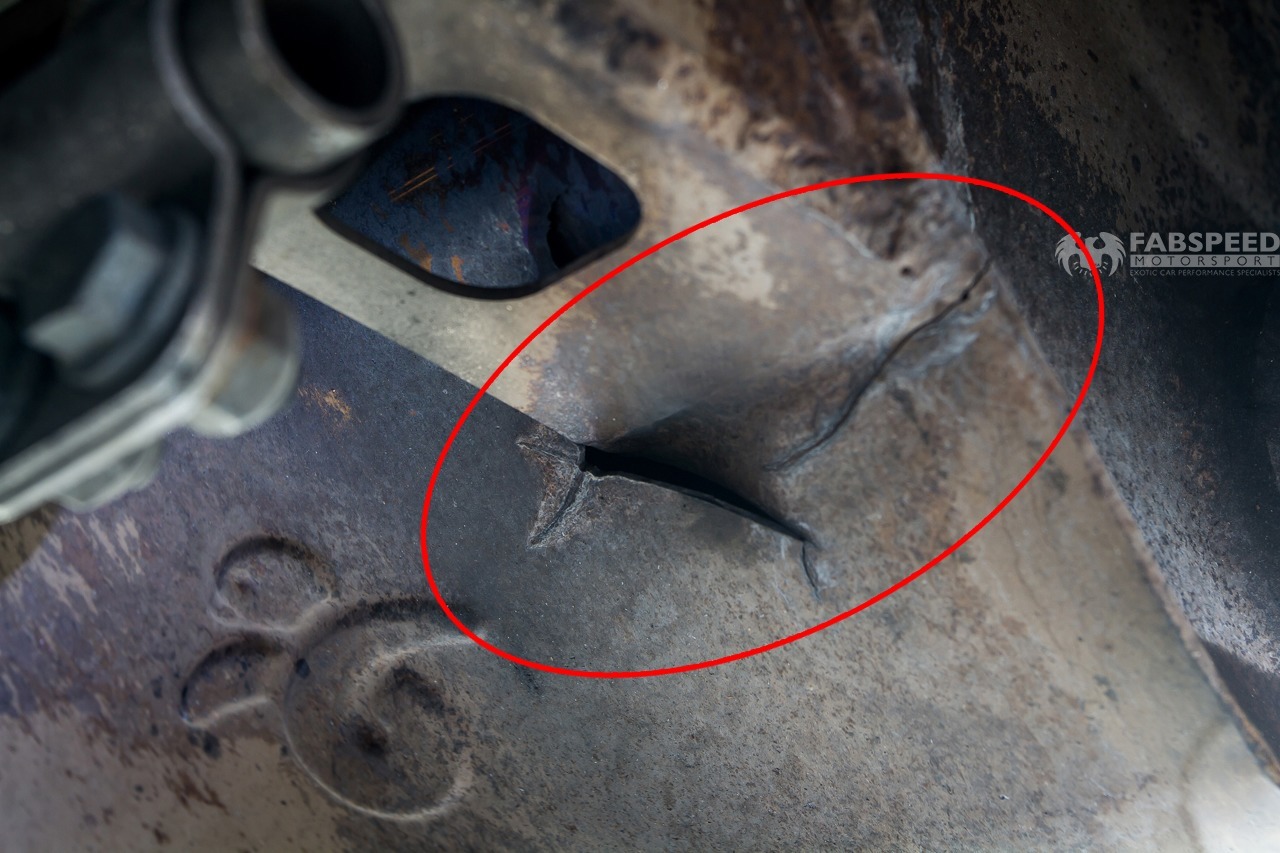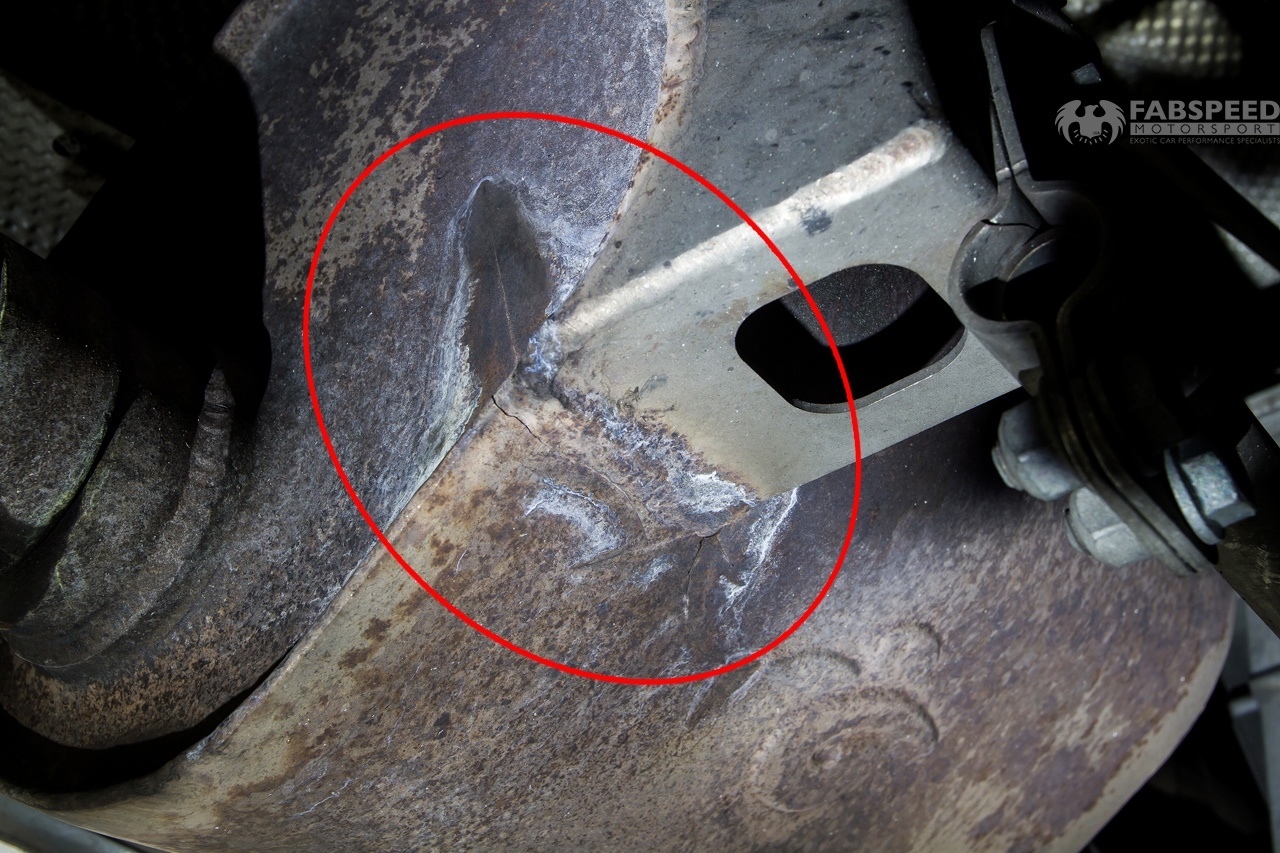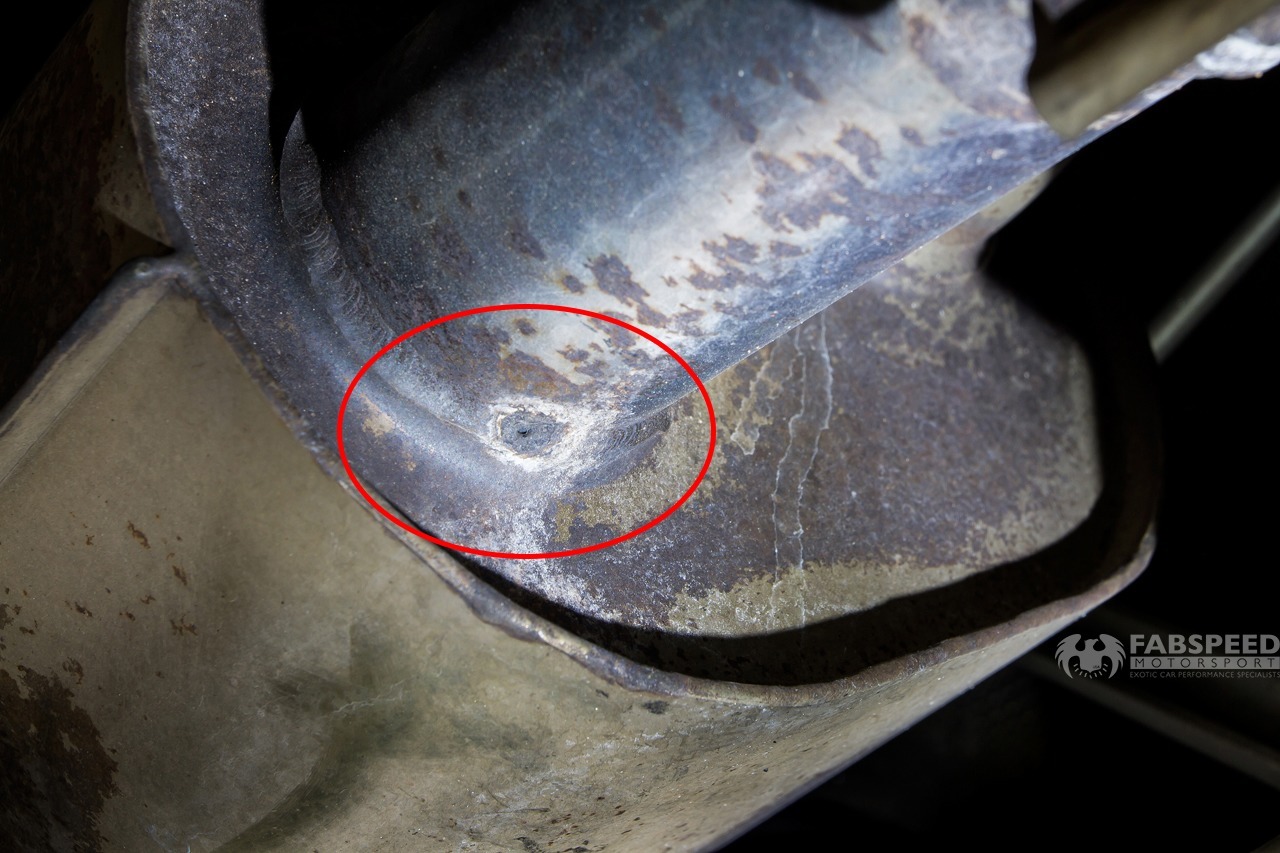 It was also making contact with the sway bar link and the axle.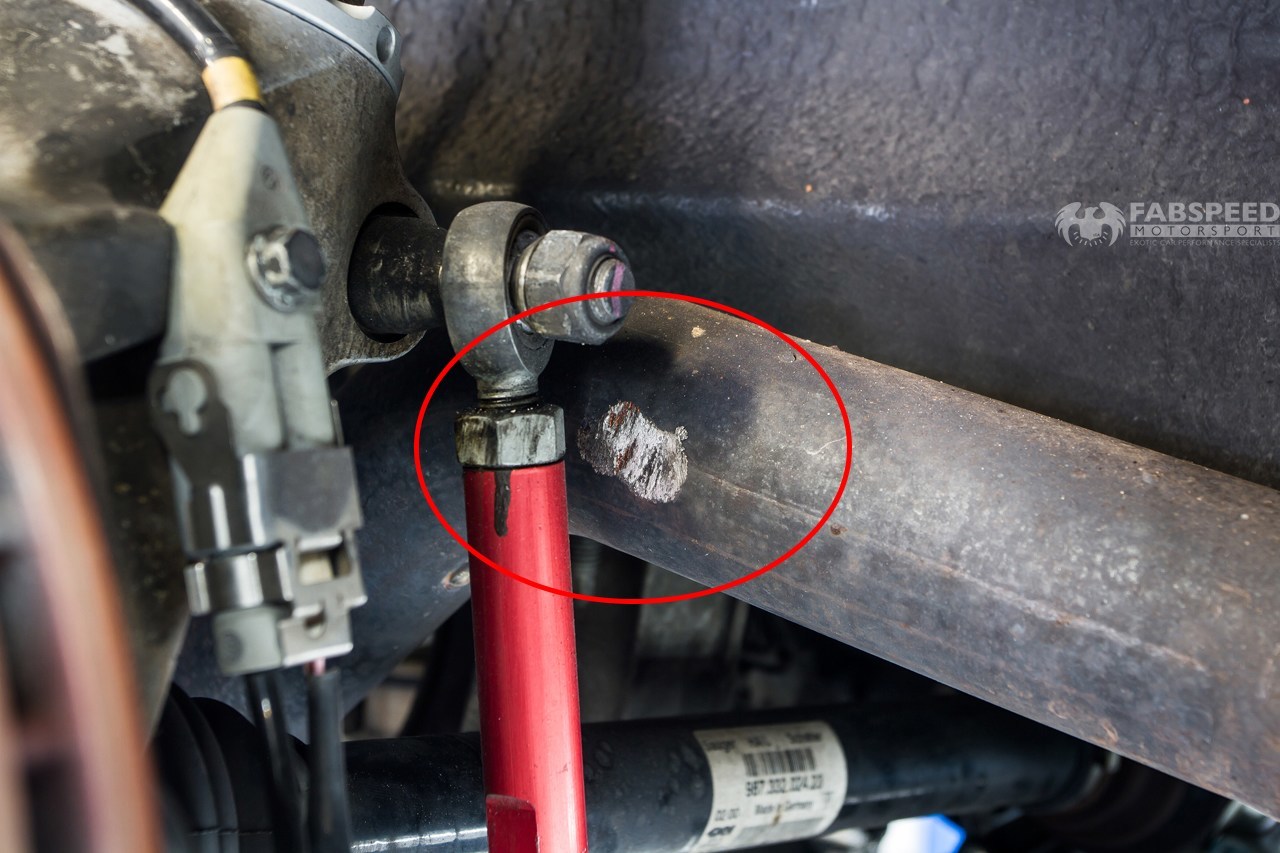 We removed the existing system and fitted our Supercup Race Exhaust System in its place. (http://www.fabspeed.com/987-boxster-cayman-supercup-race-exhaust-system/)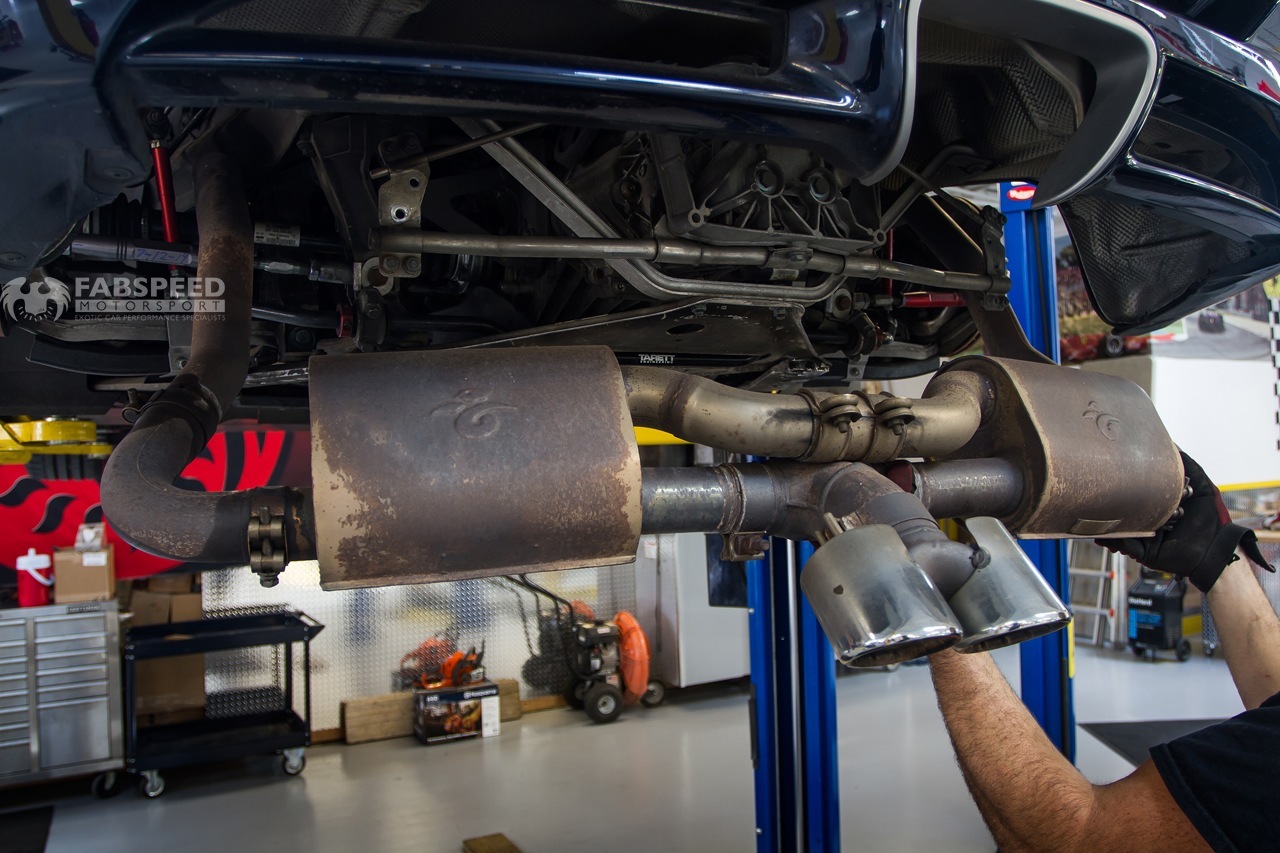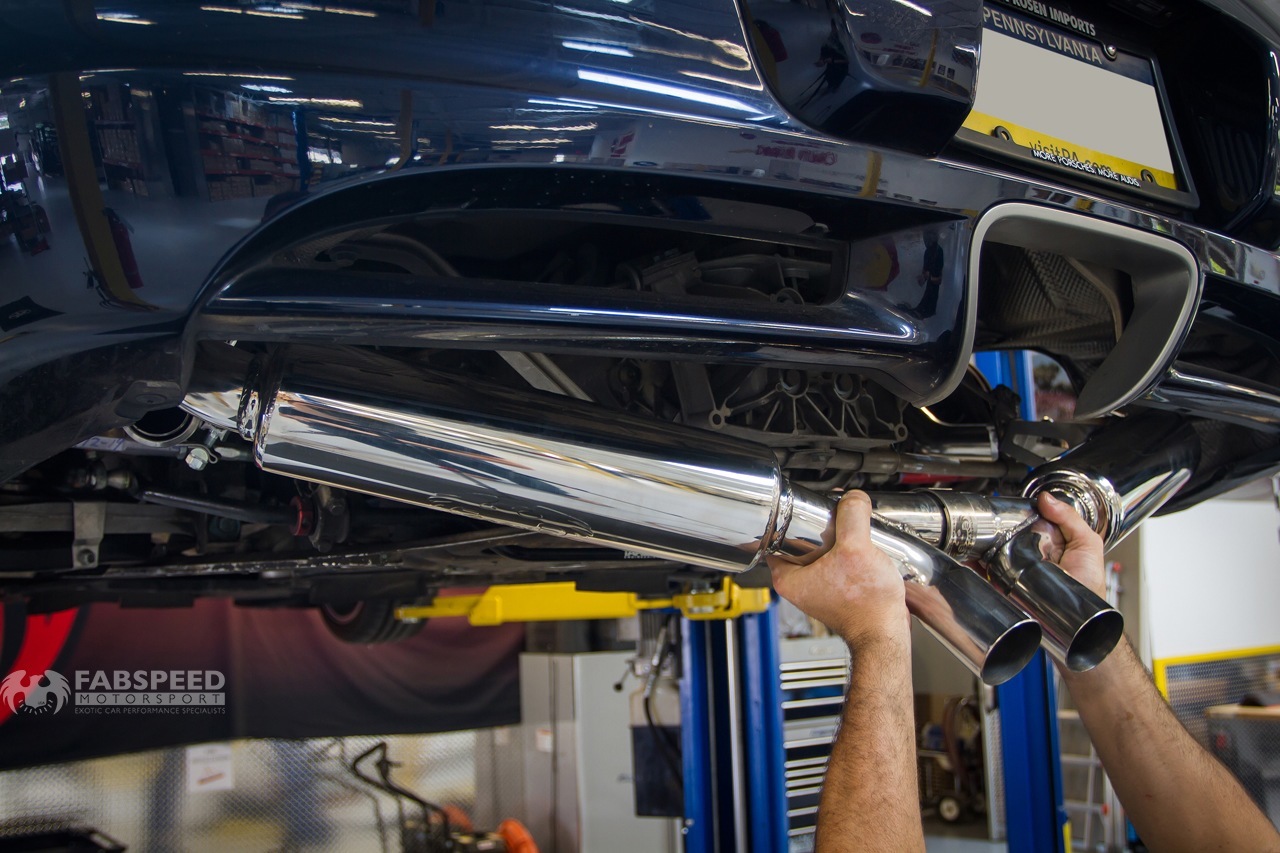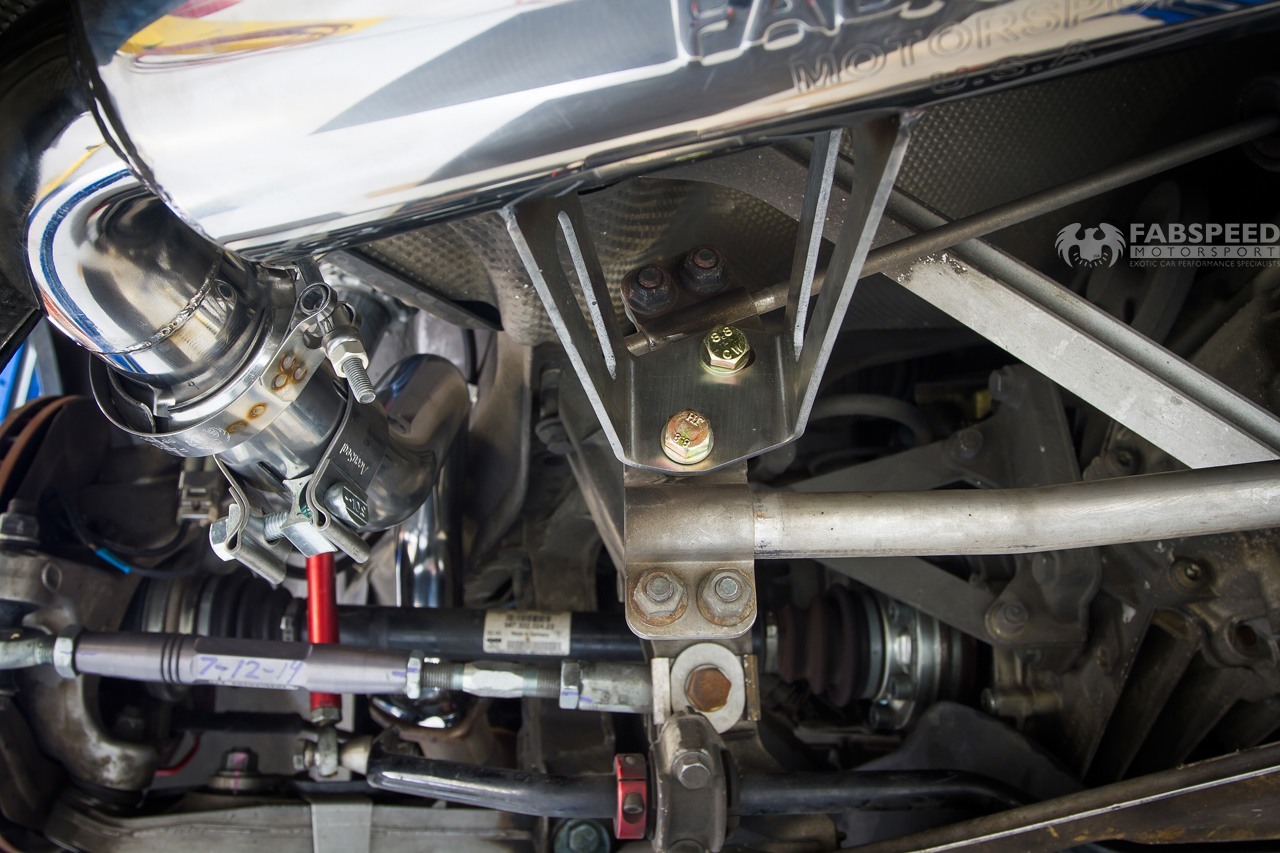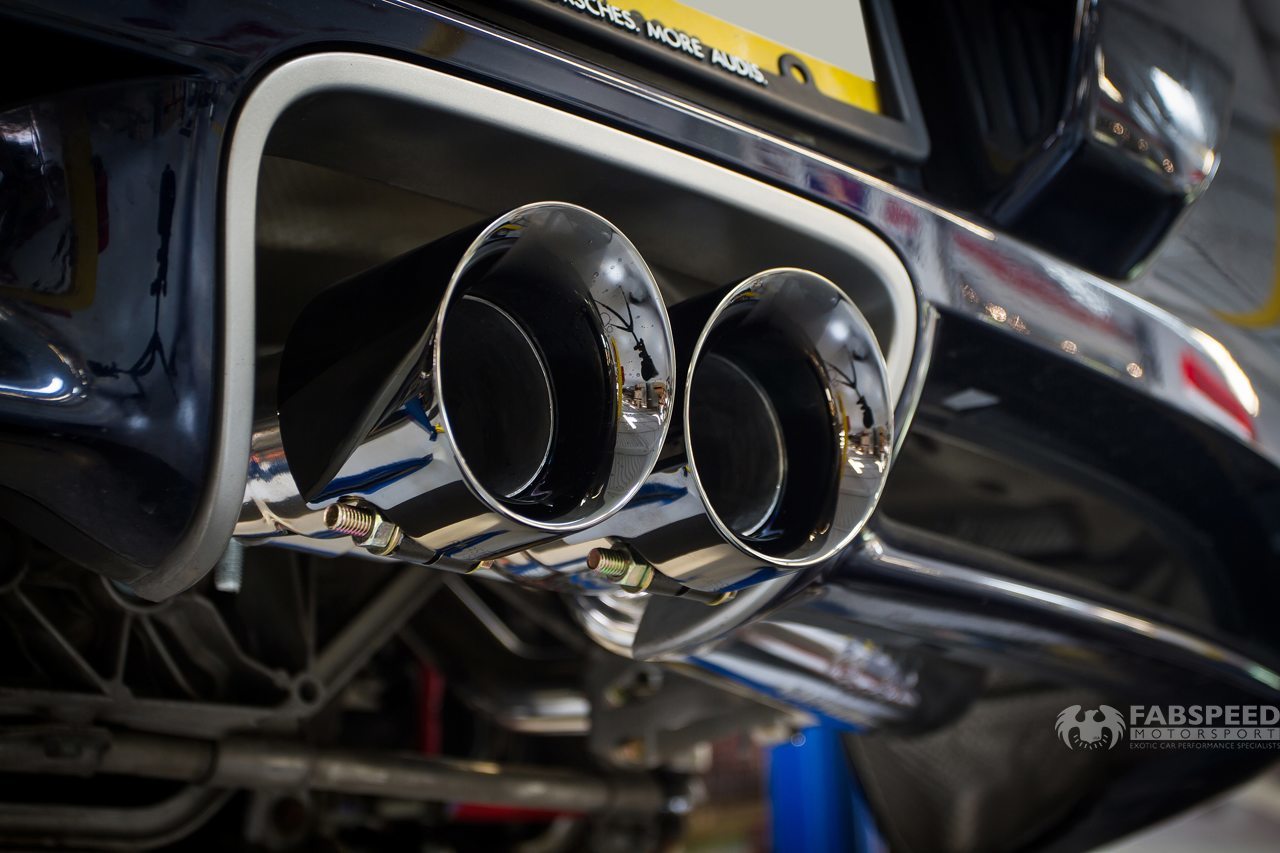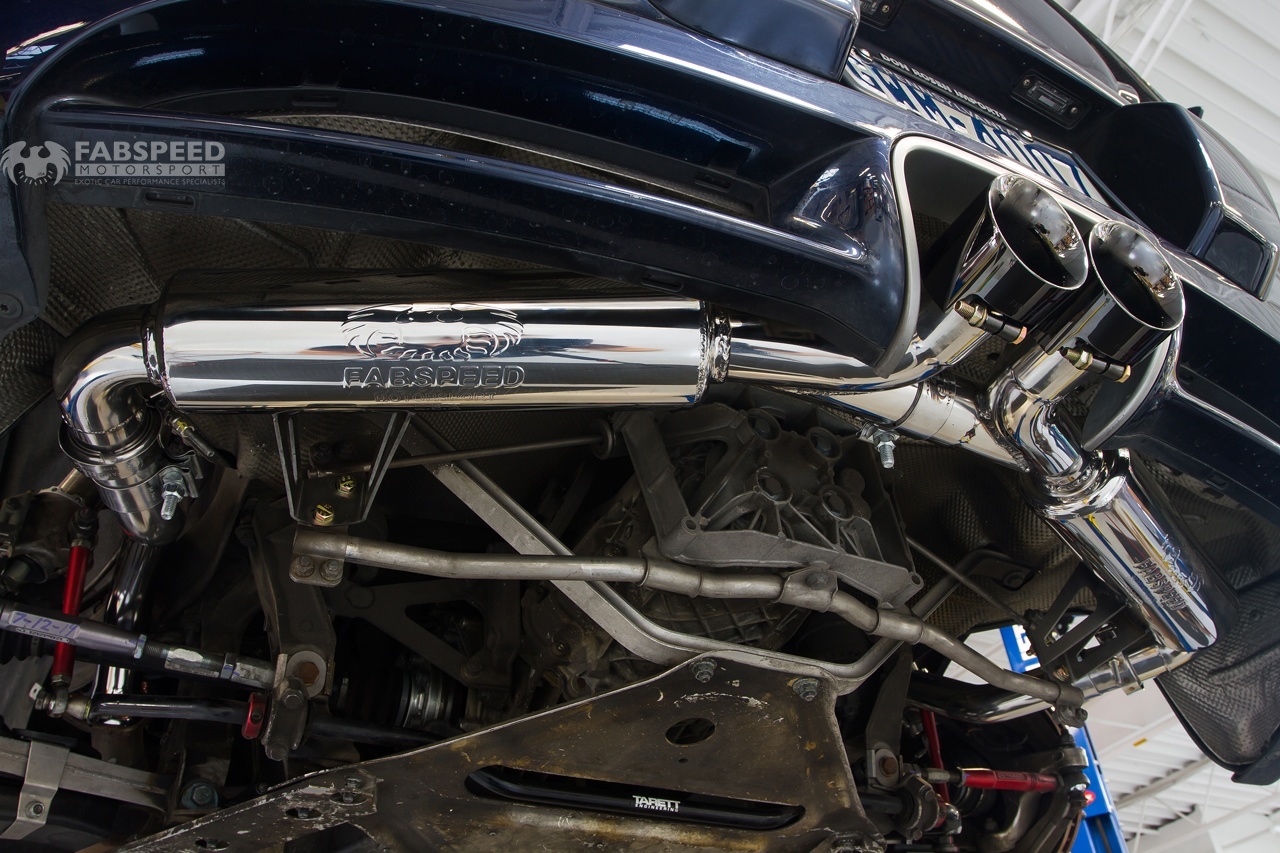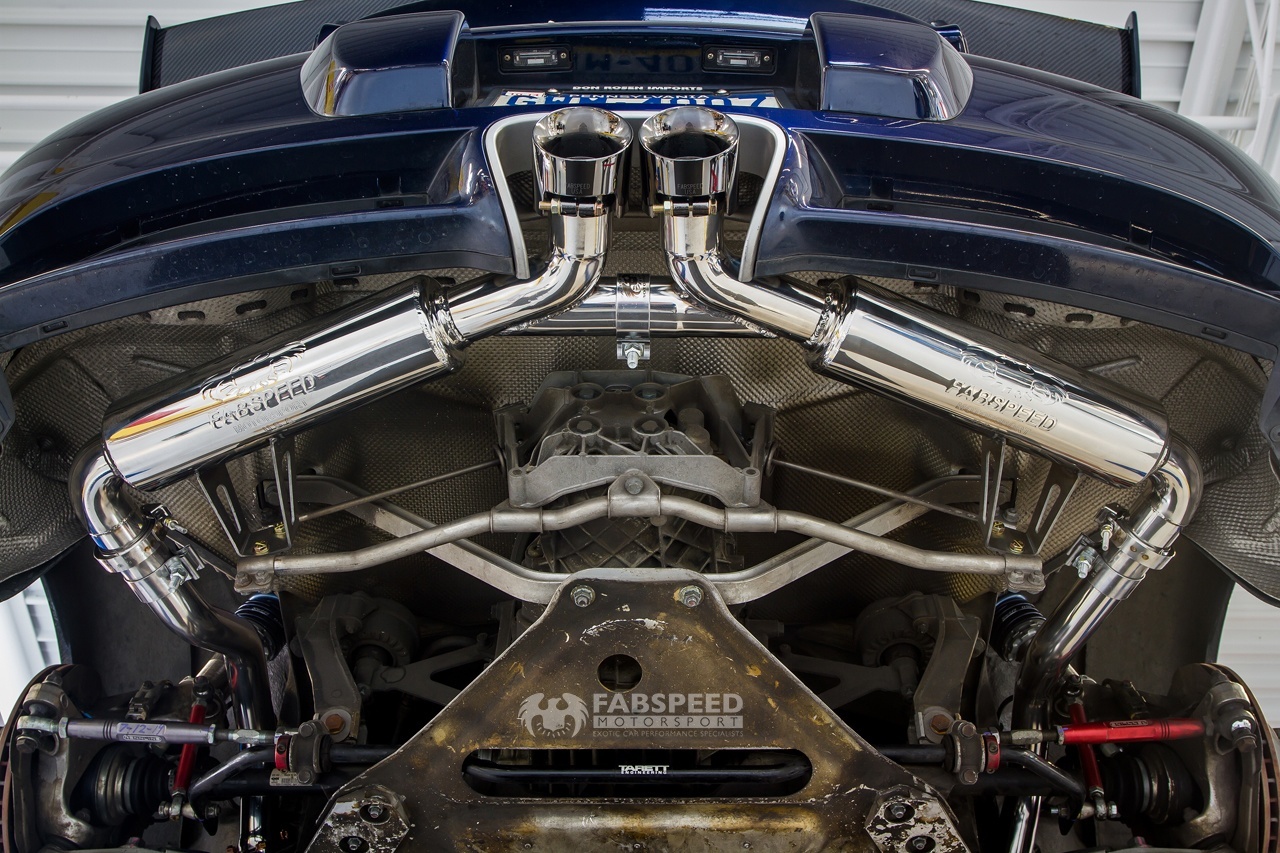 The design and fitment of the Fabspeed system allowed for much better clearance of the sway bar link and the axle, and eliminated the exhaust leaks while providing additional power and improved sound.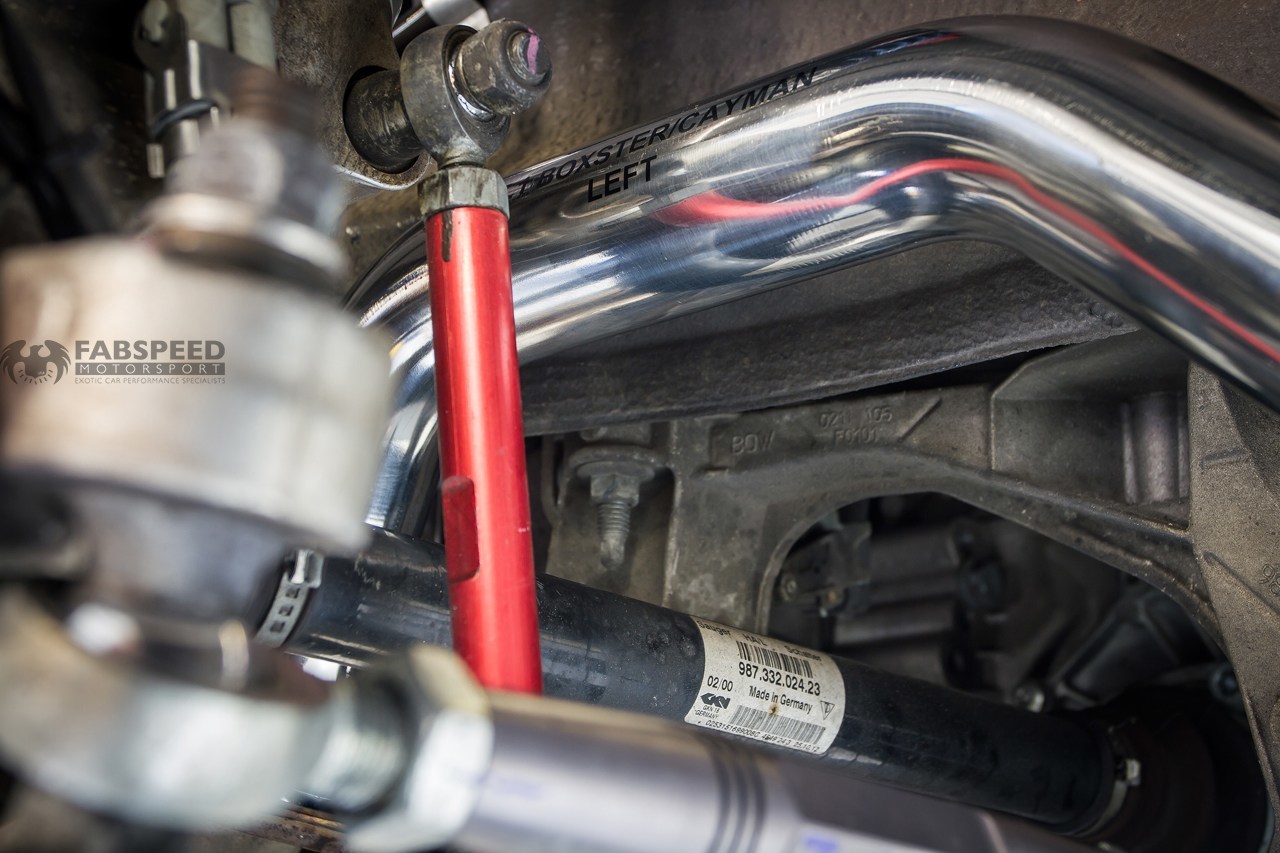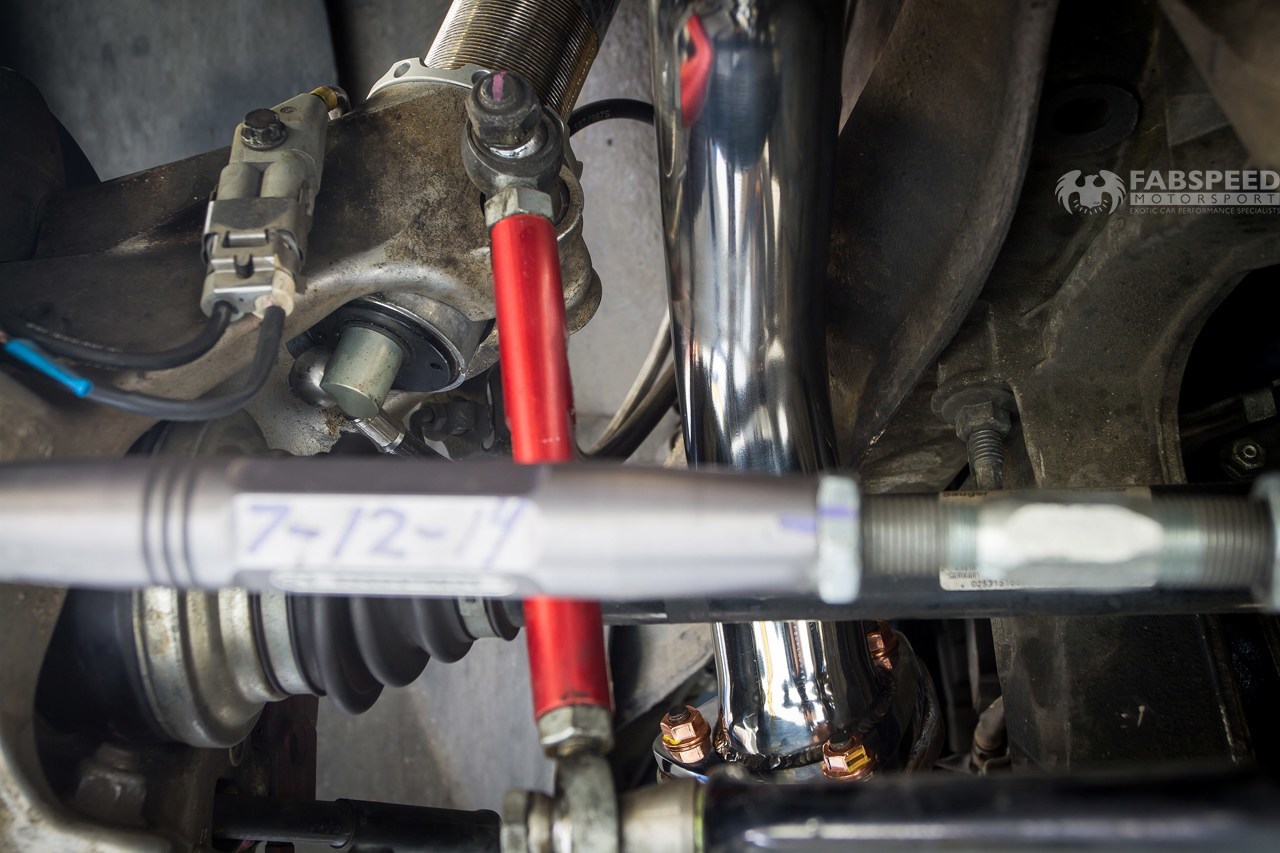 We finished the installation with the Black Chrome Tips (which were a big improvement in our opinion!) and sent the car on its way, ready for many more miles of track time and and weekend back roads!