Last month, we posted the first half of our behind-the-scenes look at how our Ferrari 458 Sport Headers are made. (Click here to read Part 1.)
When we left off, the waterjet-cut and CNC-machined components had just been completed.
Now we move over to the tubing...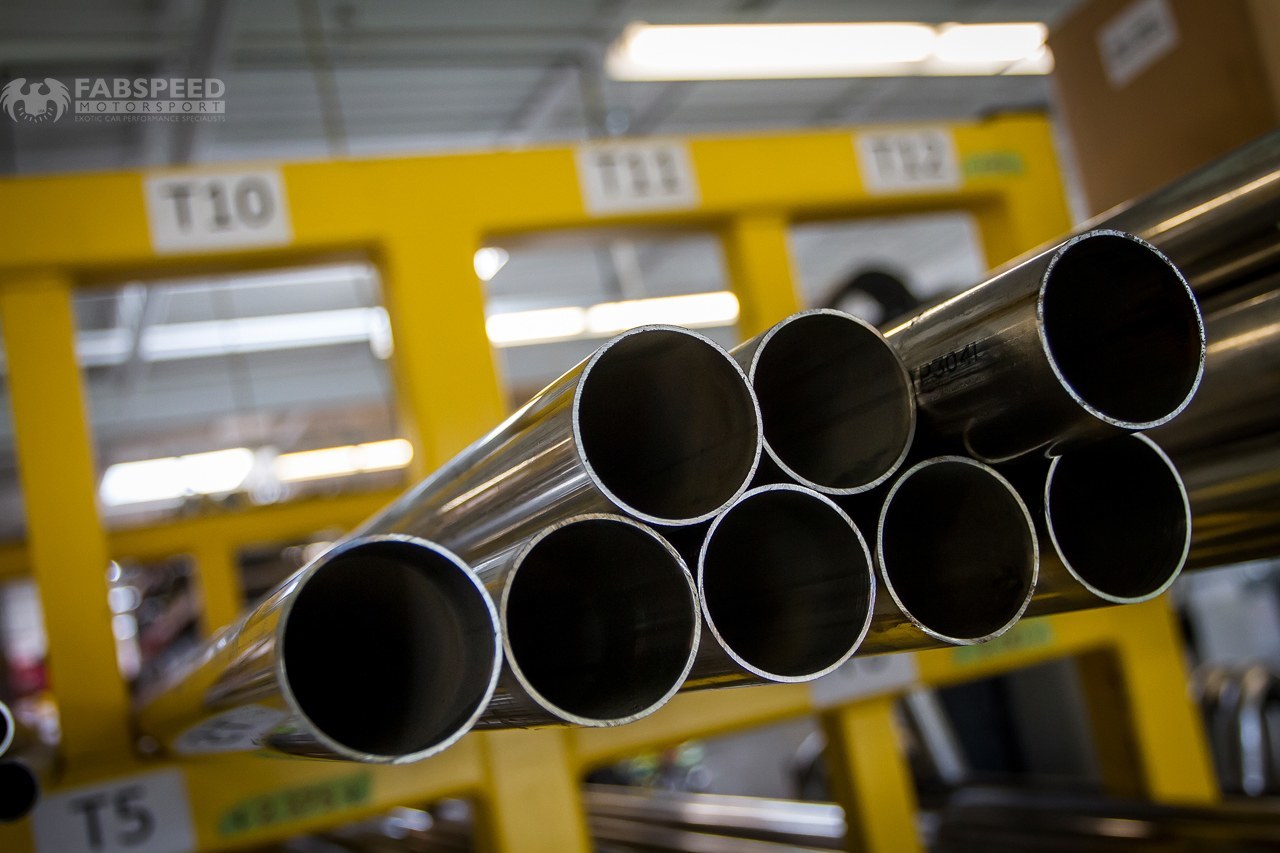 The raw T304L stainless steel tube is loaded into the Unison CNC electric mandrel bender.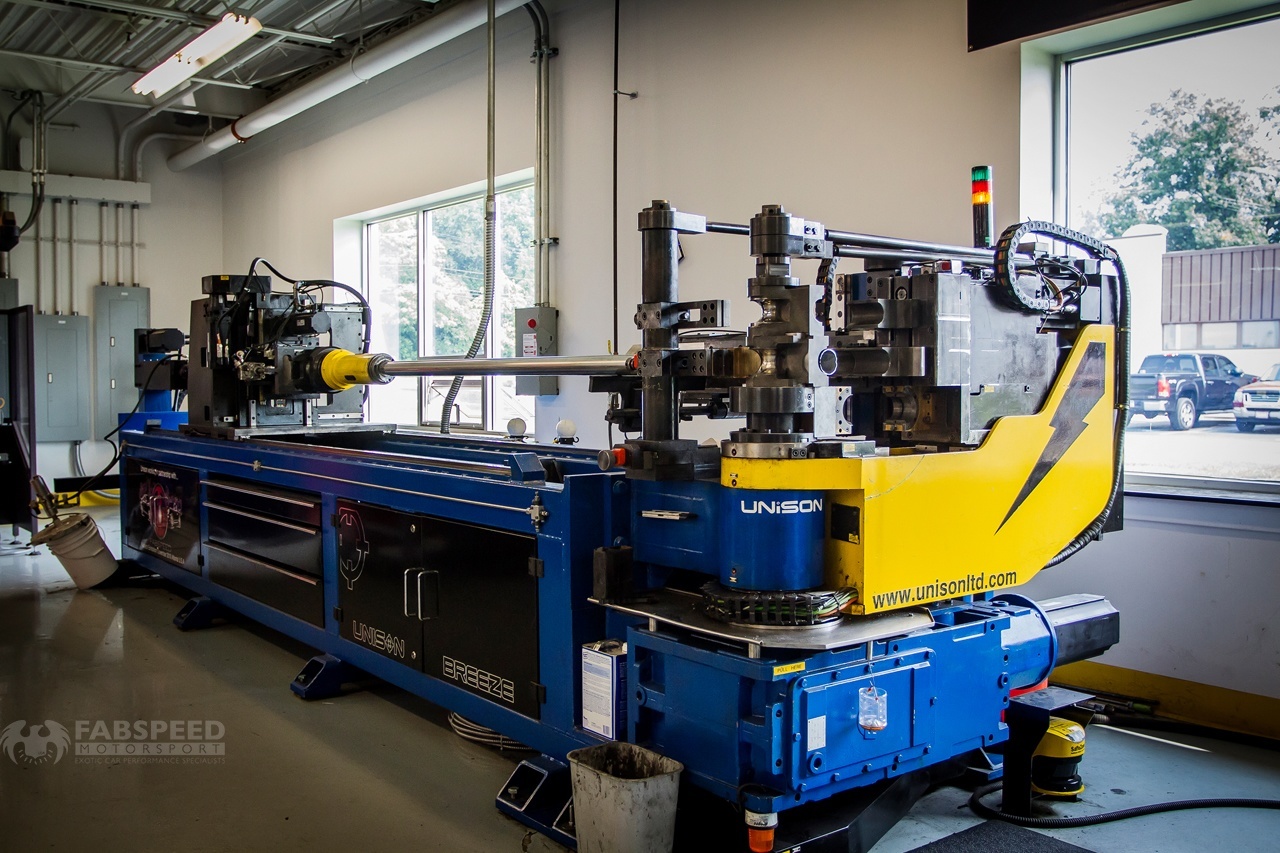 ...and bent to the proper shape and specifications for maximum exhaust flow and strength.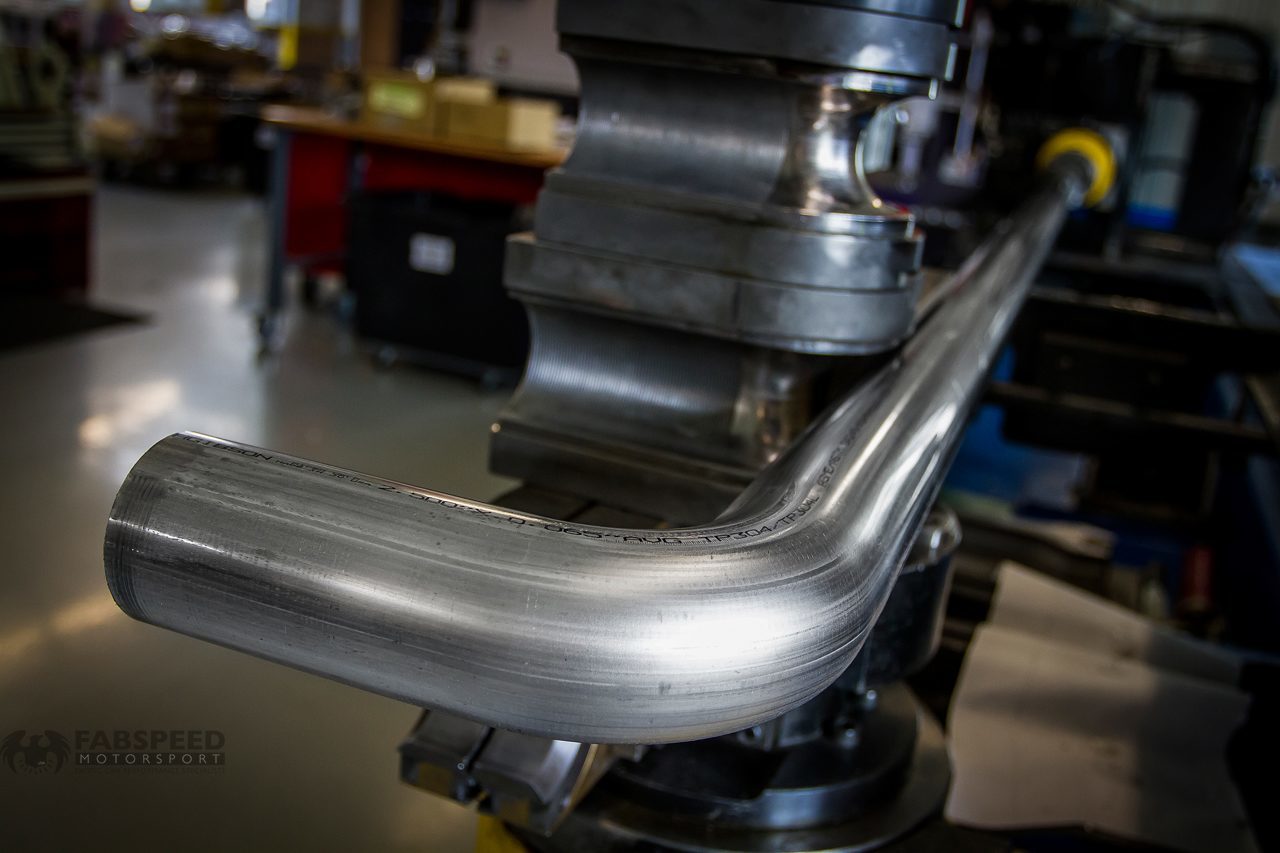 The bent tubing sections are then checked for proper fit against the machined flanges.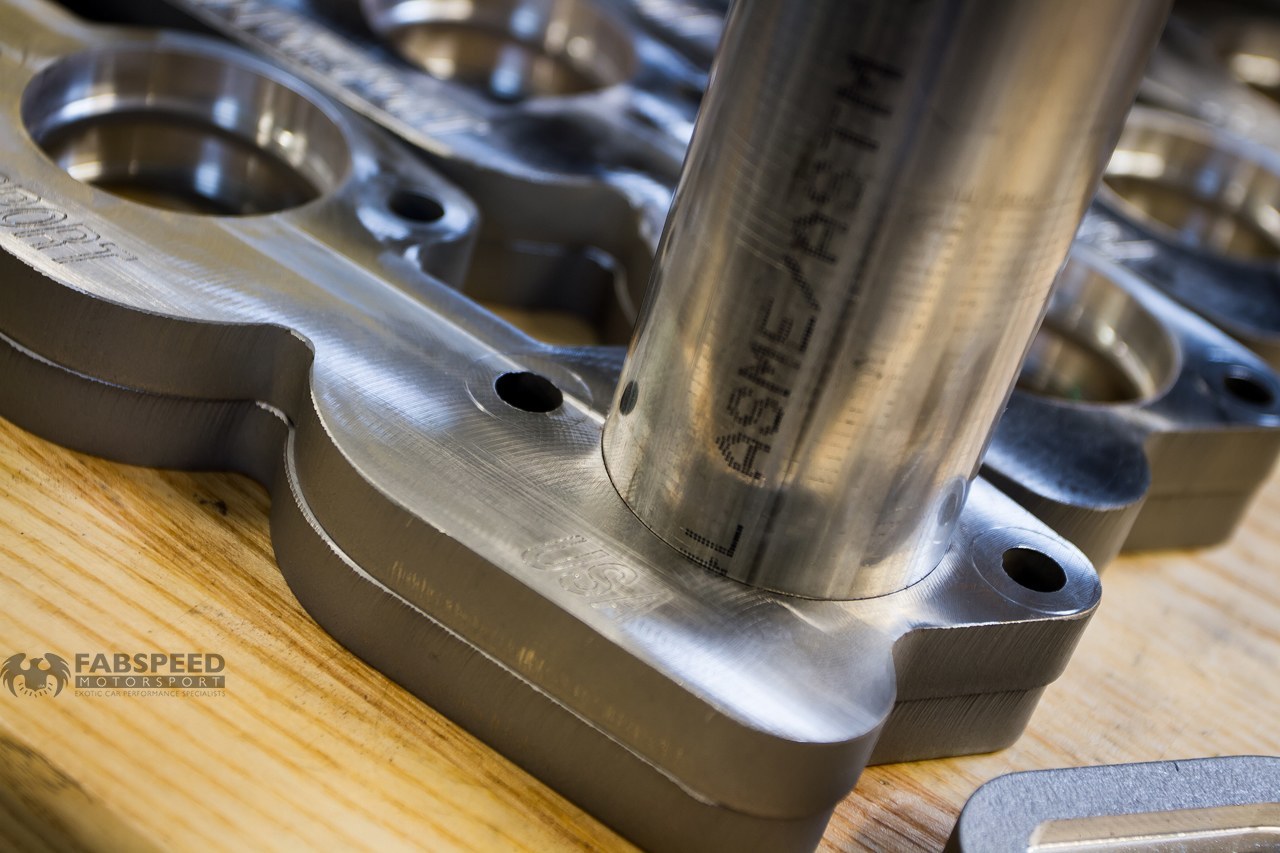 Once fit has been verified, it's over to polishing.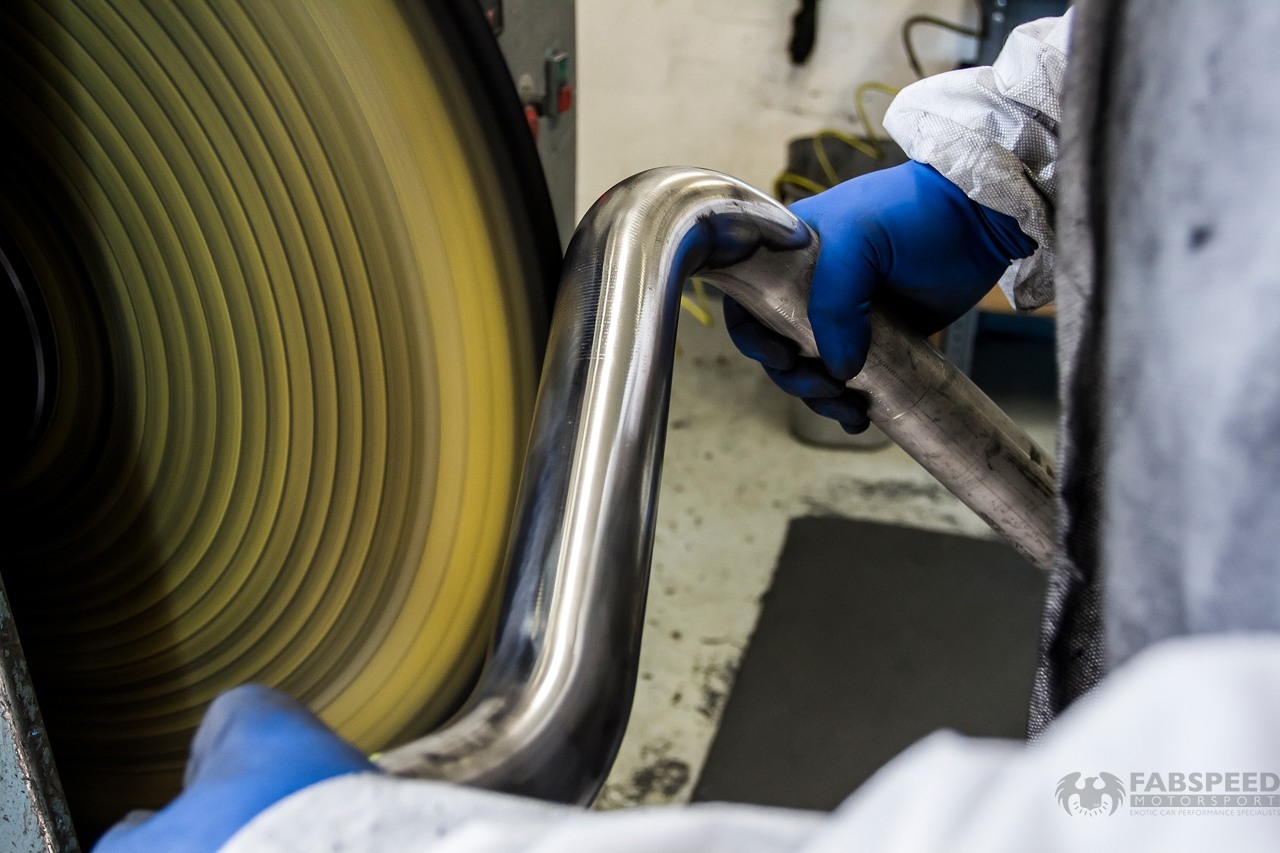 The polished parts are then passed along to one of our highly-skilled fabricators who begins by welding the air injection port to the main header flange.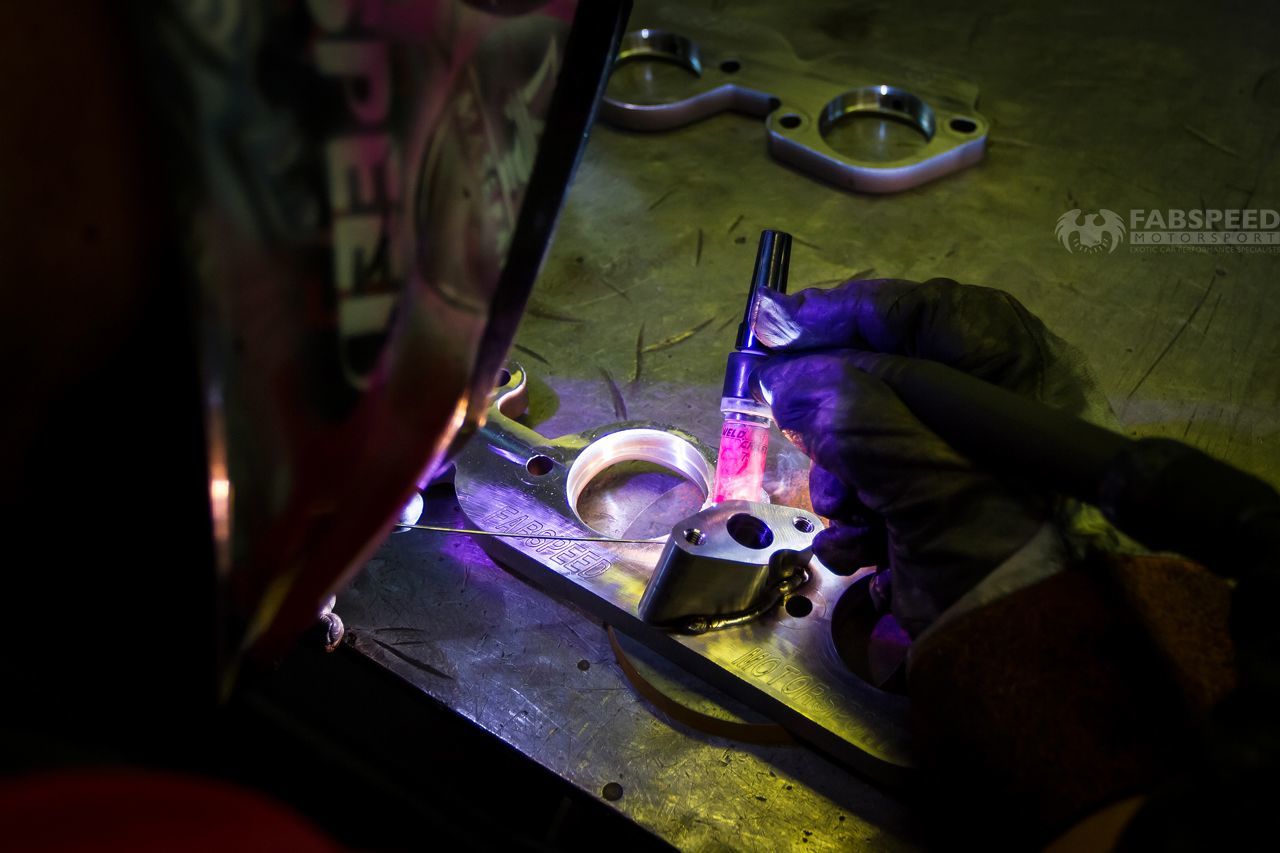 Next, each of the bent and polished primary tubes are loaded into the fixture, positioned, and welded in place.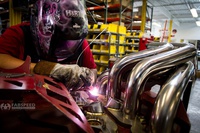 The fabricator then welds in the velocity spike which improves the efficiency of the merge collector, resulting in higher horsepower and torque.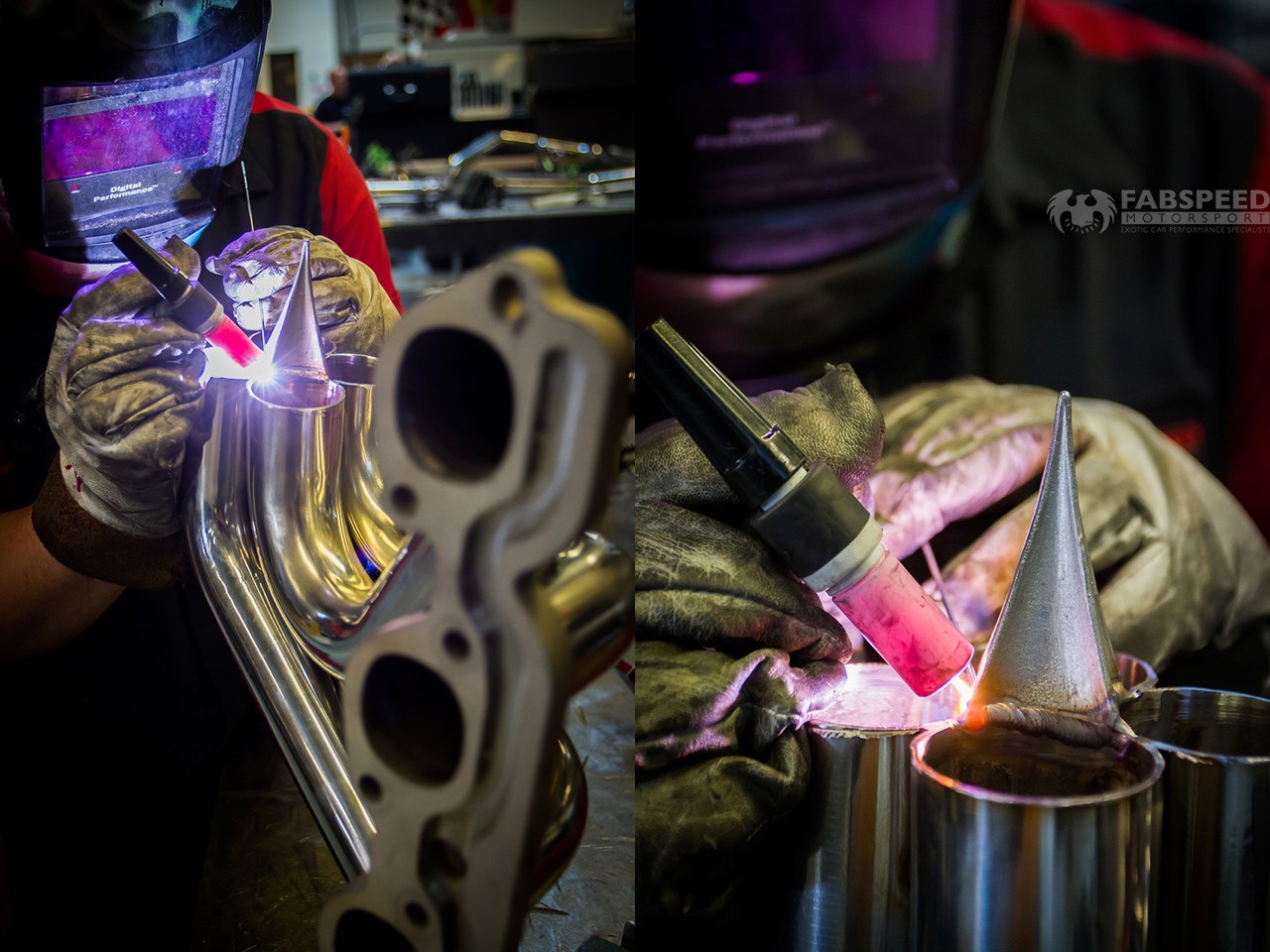 Next, the merge collector is welded in place.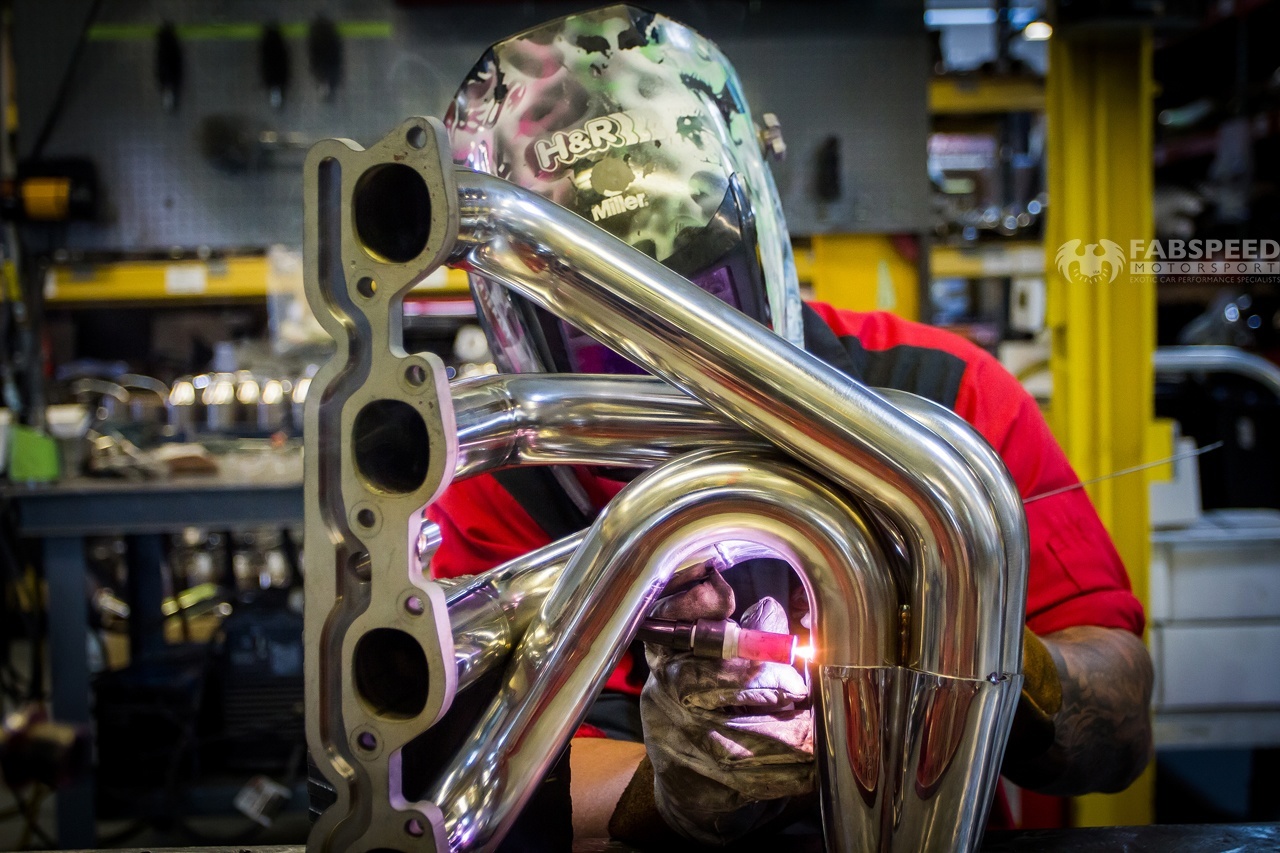 Flex bellows are added directly behind the main flanges to allow for proper fit during installation and to protect the headers from excess engine movement under load.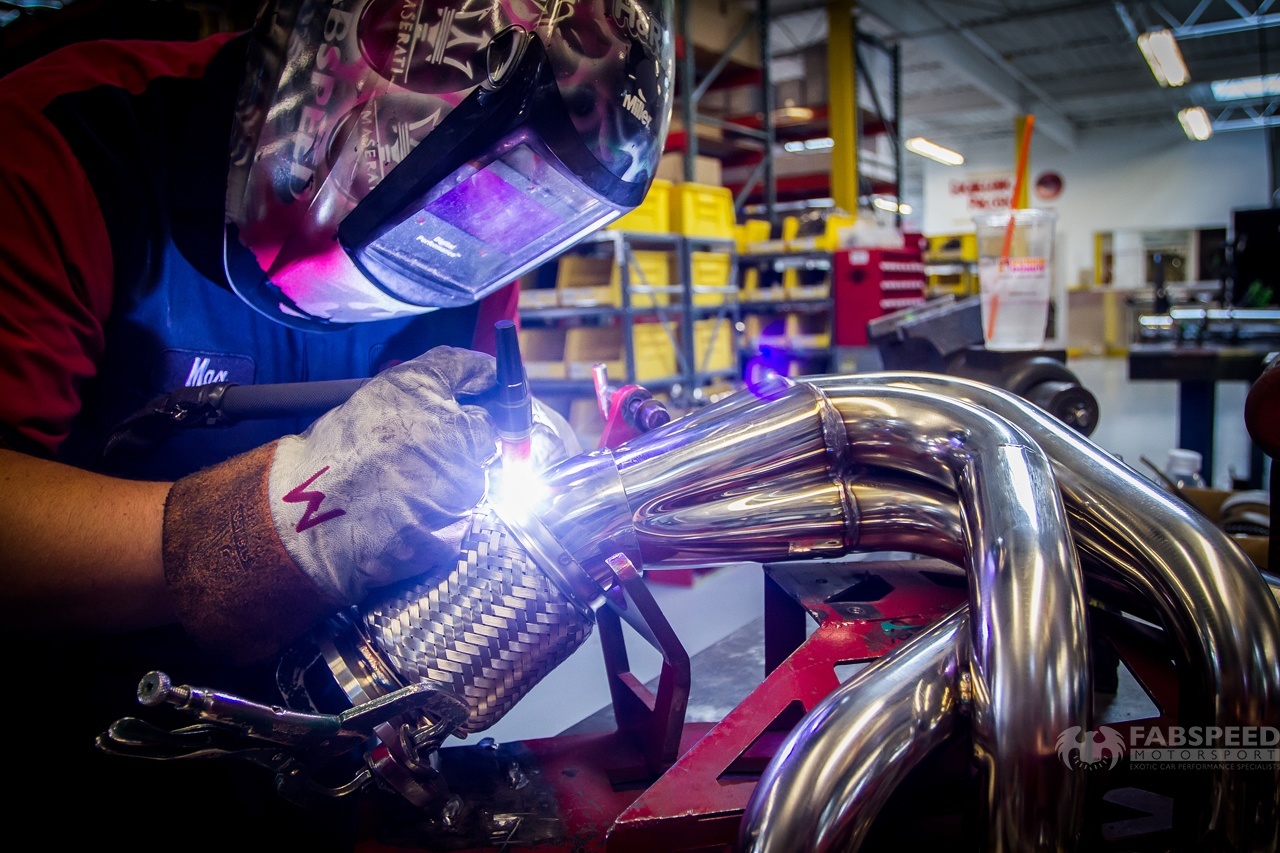 Then the O2 sensor bungs are positioned and welded to the merge collectors.
Finally, the Fabspeed Motorsport tags are affixed, and the headers are ready for a final polishing before getting packaged!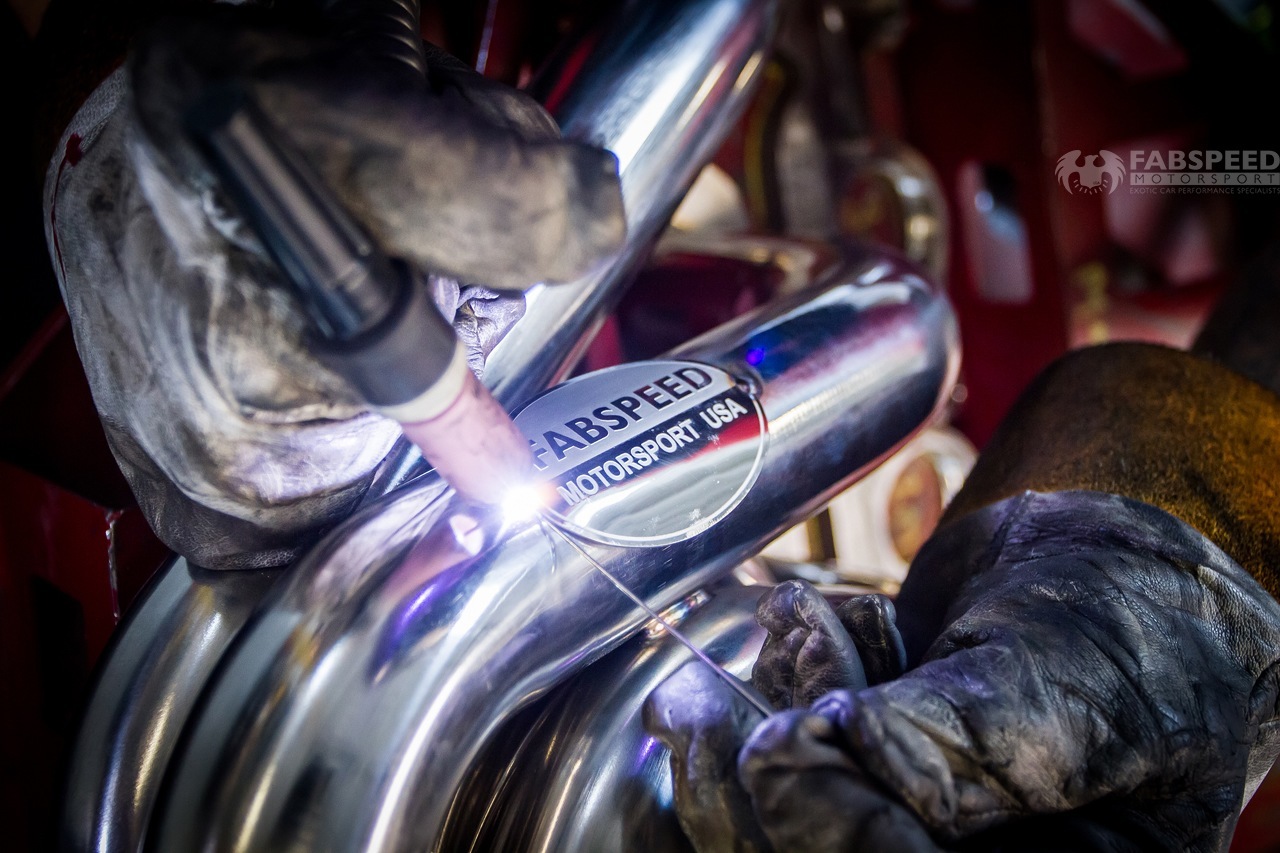 From start to finish, these high performance replacement headers for the Ferrari 458 Italia are developed, manufactured, and fabricated right here in the USA, at our facility in Fort Washington, PA. We cordially invite any prospective customers to stop by for a tour if you're in the area, and see all of this and more first-hand!