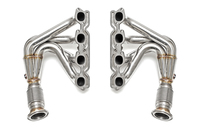 Fabspeed's Sport Headers for the Ferrari 458 Italia are a high-performance replacement upgrade for the failure-prone factory OEM headers. They add over 30 whp and 30 ft-lbs of torque, and are longer-lasting and more reliable than the factory headers. These durable mandrel-bent stainless steel performance headers are manufactured right here in the USA at our Fort Washington, PA facility.
Read on for a behind-the-scenes look at how Fabspeed fabricates these high-performance headers…
First, the main block flanges are cut out of solid stainless steel on the water jet machine.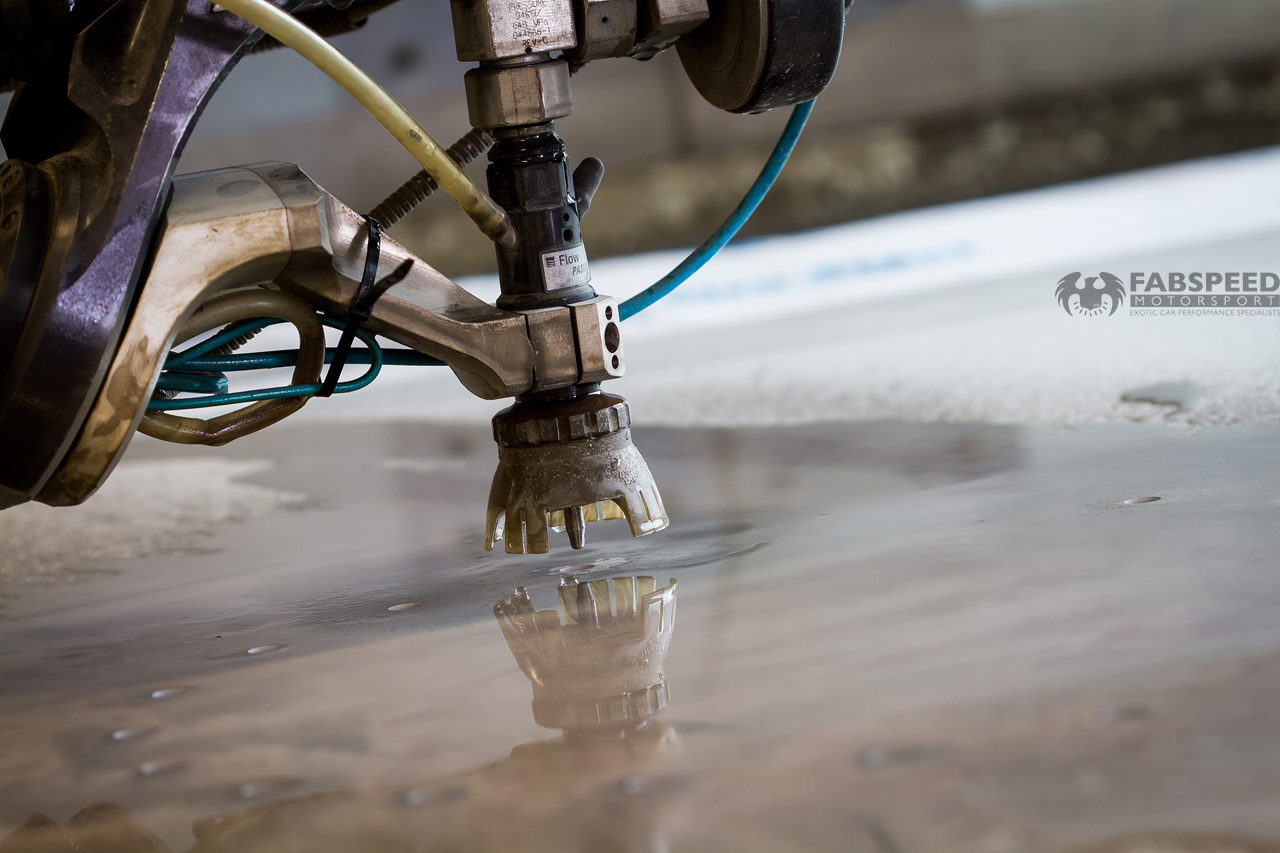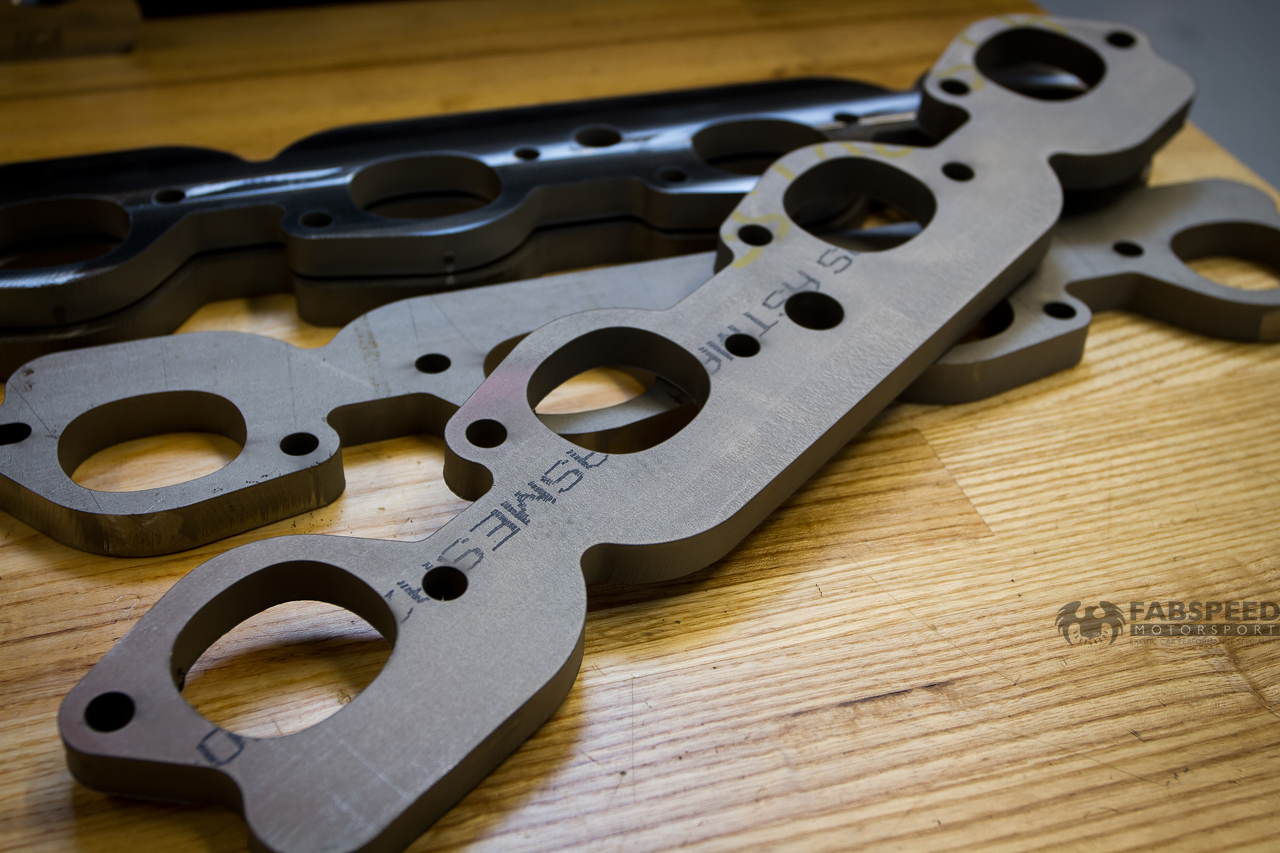 These blank flanges are then fixtured into the CNC machine and milled out.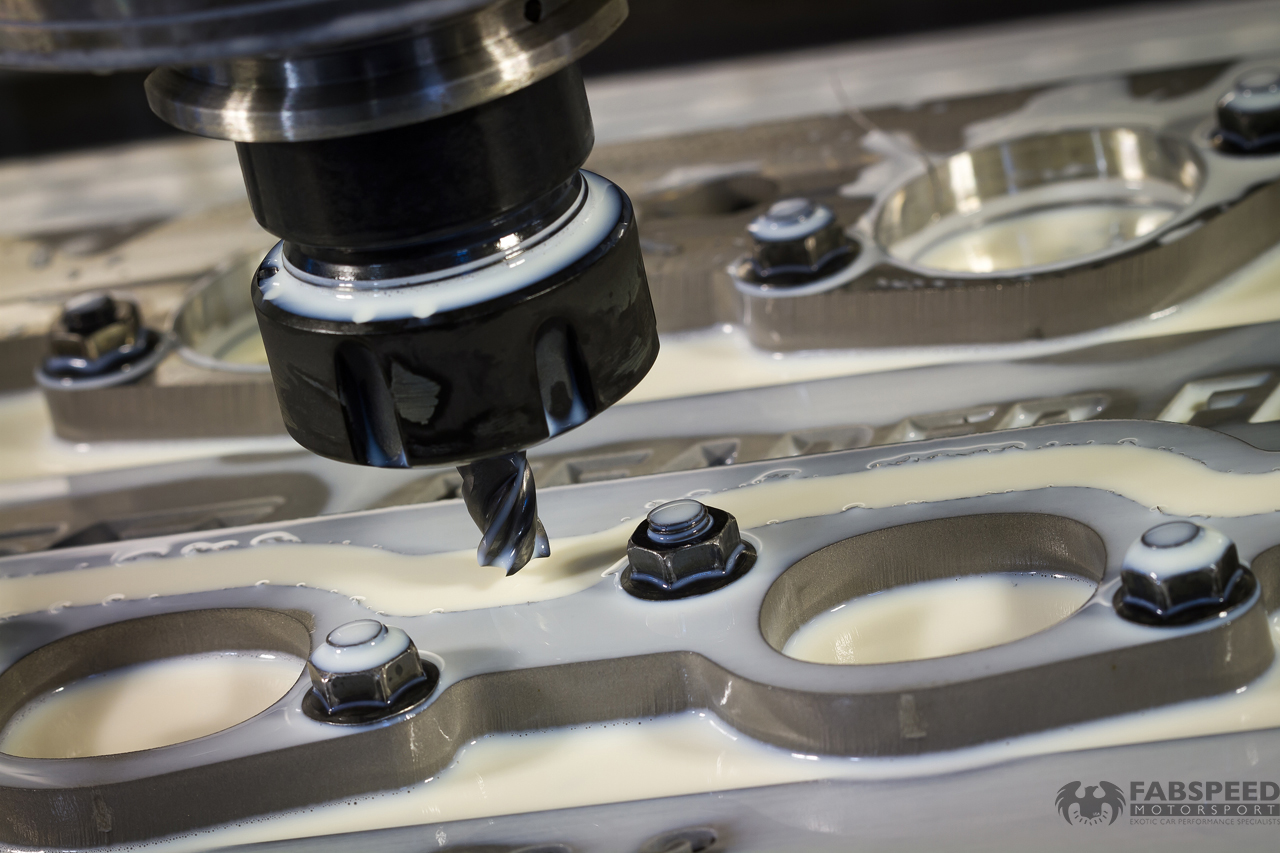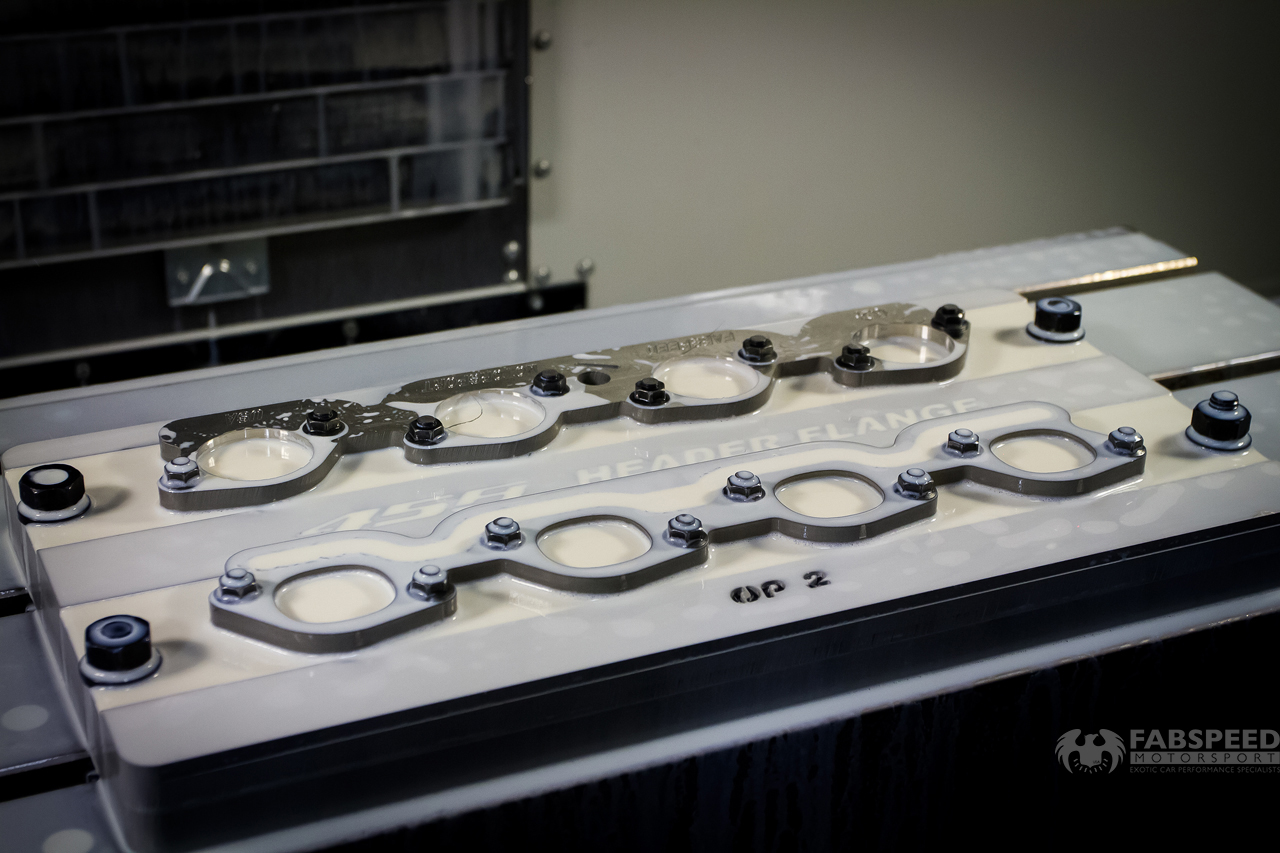 The openings are countersunk to receive the header tubes, and the faces of the flange receive the required air injection channel and various markings.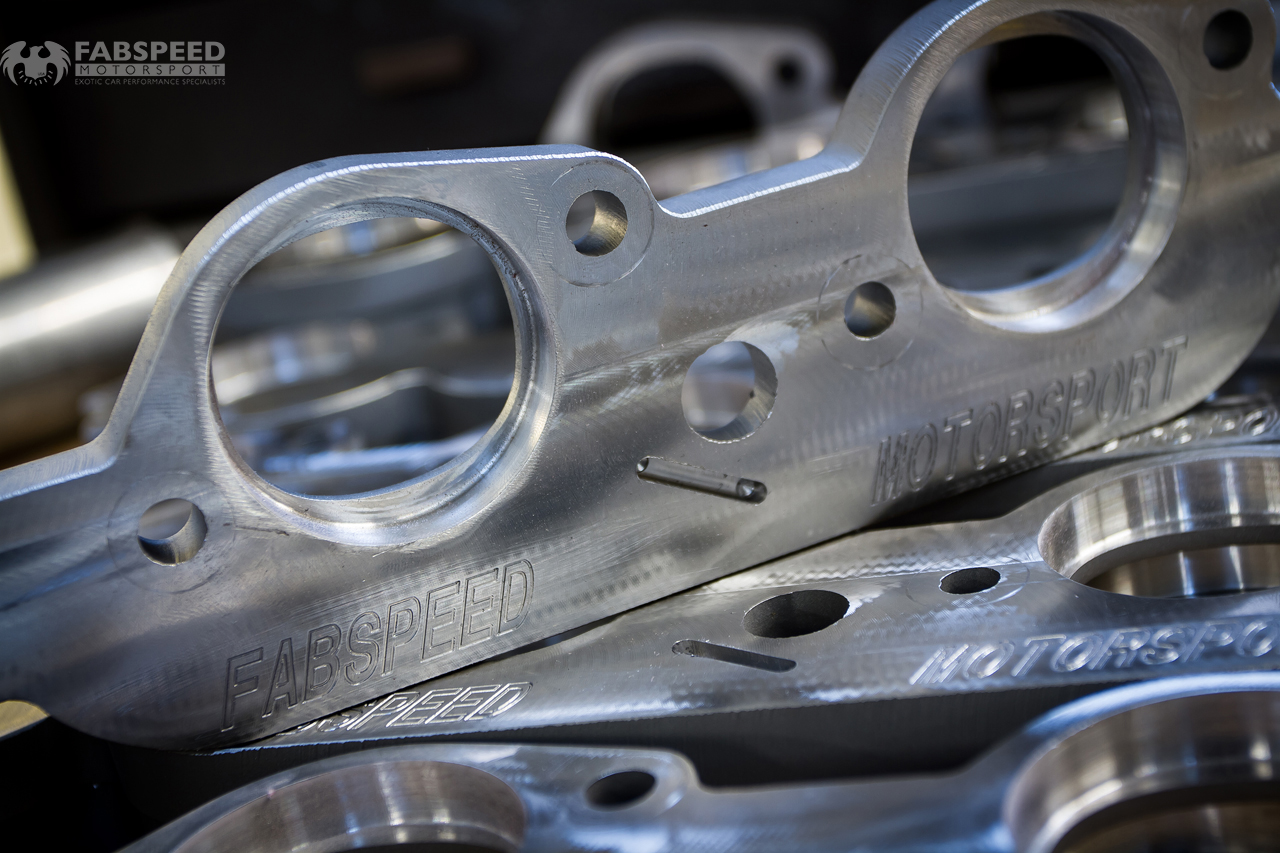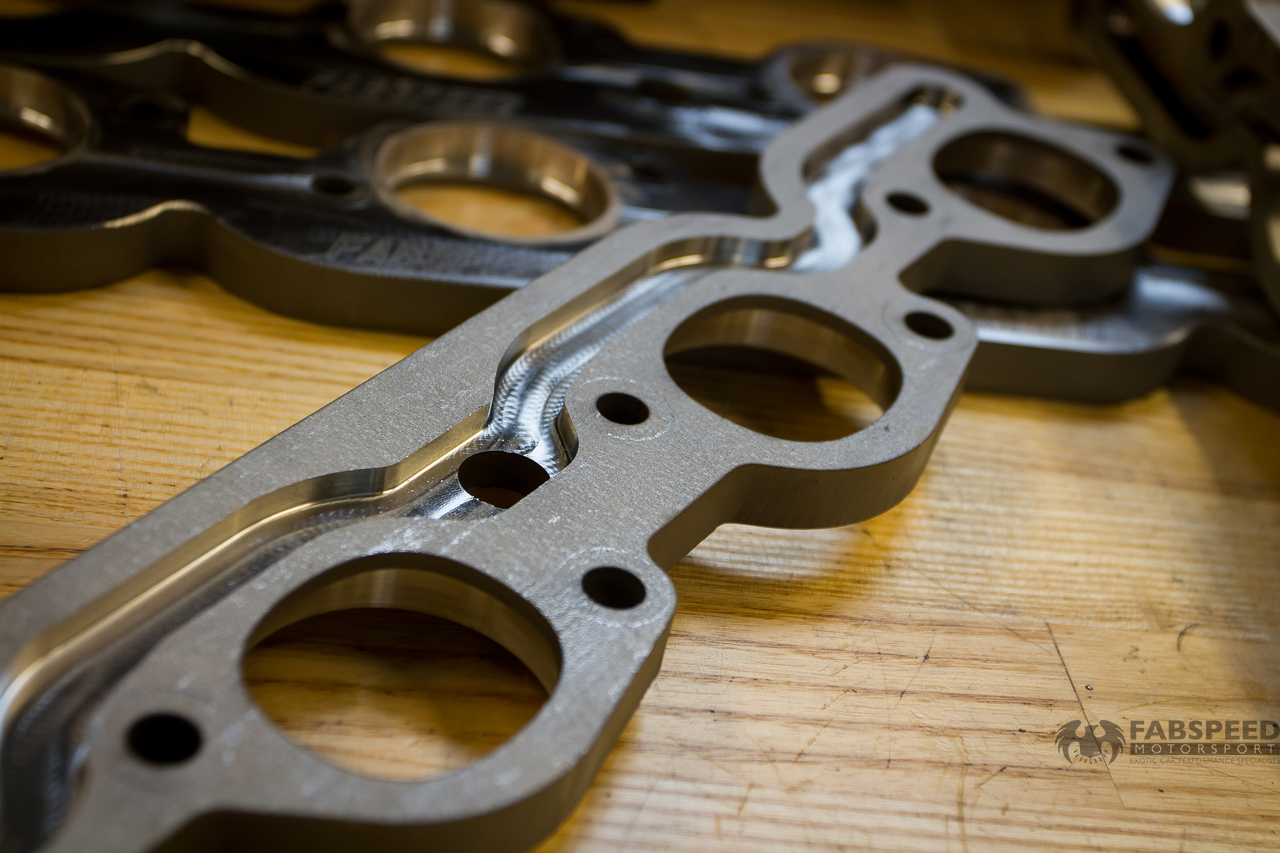 Air injection ports are then test-fitted on to the flanges.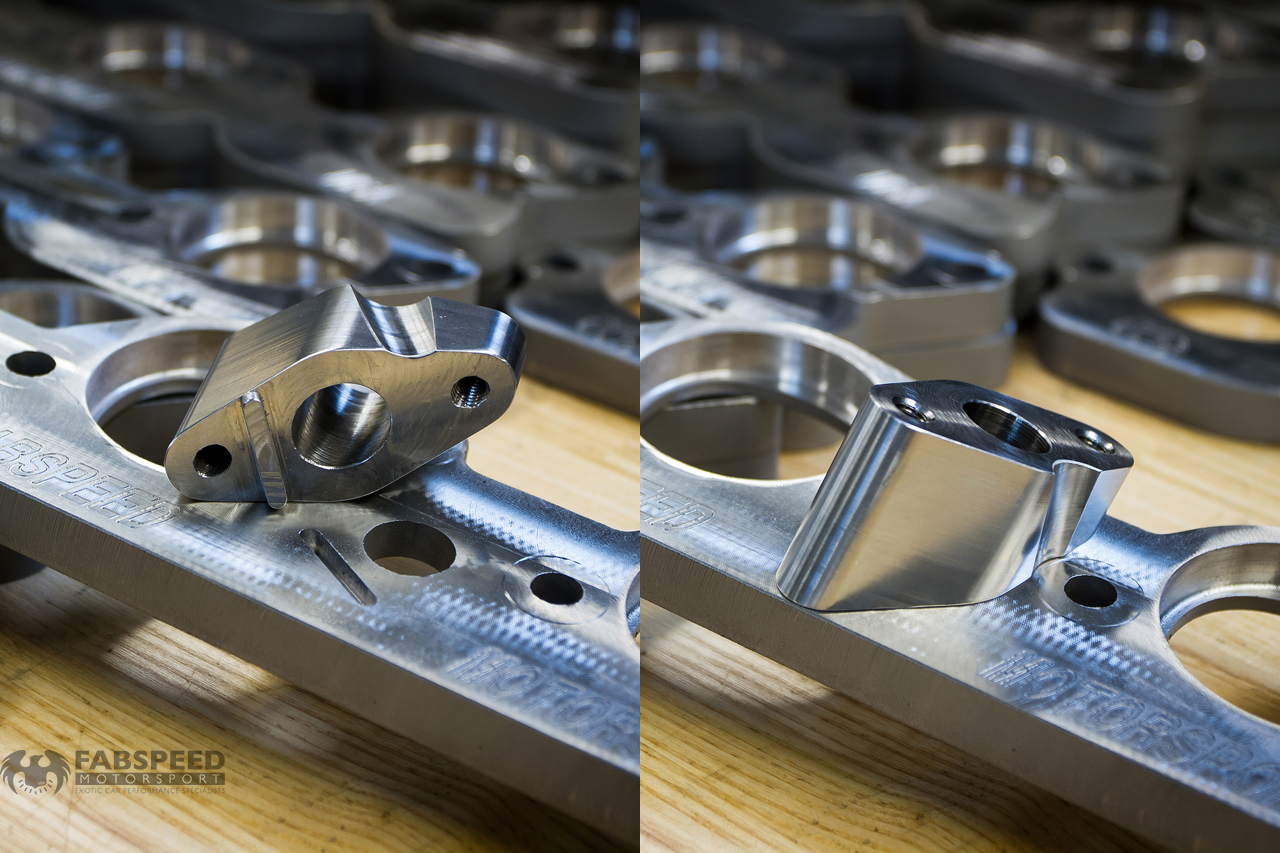 One-piece mandrel-bent header tubes (made in-house on our Unison bender) are inserted into the new flanges to test for a perfectly flush fit.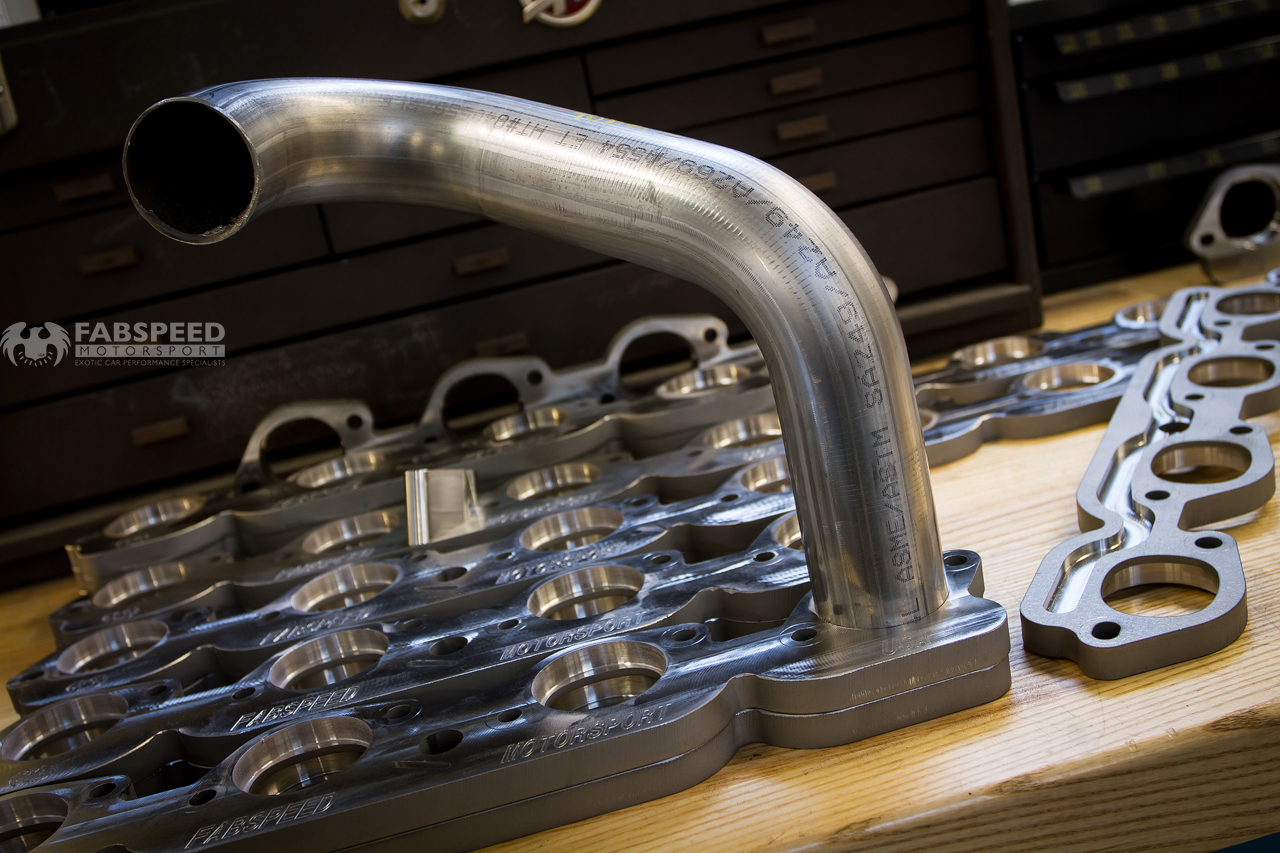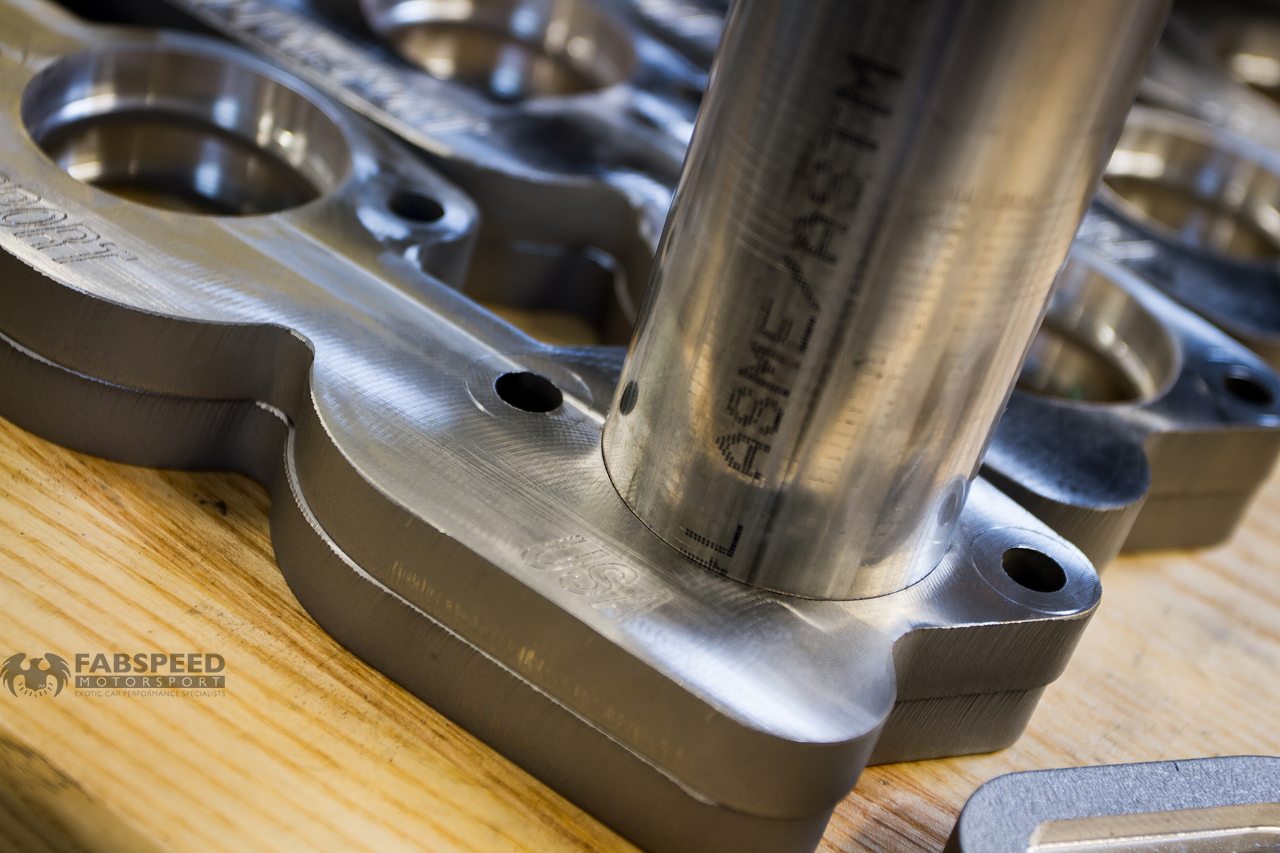 Once the fit has been verified, they will then move over to welding where they will be assembled, and then given a final polished finish.
Stay tuned for more updates here on the blog as we follow this batch of 458 Sport Headers through the production process.