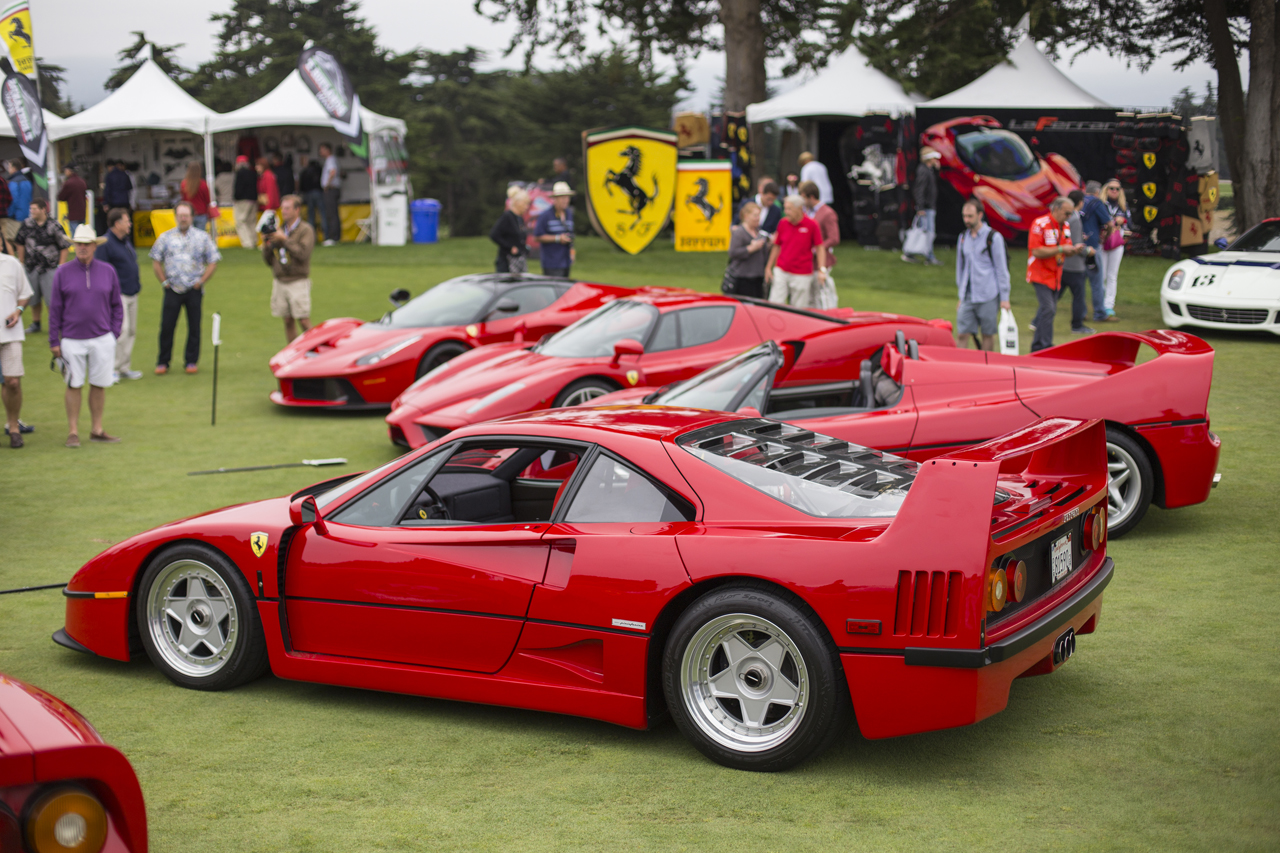 Monterey Car Week - for those who have never been - is the absolute mecca for gear heads and automotive enthusiasts. For one week each year, the Monterey Bay area is invaded by thousands of the rarest, fastest, most exclusive cars on the planet. With hundreds of millions of dollars worth of machinery parked on every street corner, it's a gear head's absolute dream environment.
For the past few years, the Fabspeed team has made the trek out in order to be a part of the festivities. This year proved to be one of the most impressive we've ever seen! Hopefully this post will serve as a virtual tour for those of you who didn't make it out there.
So sit back, grab a cold beer, and get your scrolling finger ready for action!
---

We left hot and humid Philadelphia on Thursday evening and headed out to San Francisco where we spent an evening enjoying the cool West Coast air while experiencing the culinary masterpieces of world renowned pizza chef, Tony Gemignani at Tony's Pizza Napoletana. Tony is the only non-Italian to ever win the International Pizza Cup in Italy, and it's clear why. (Photo courtesy of YouTube reviewer, firstbite.)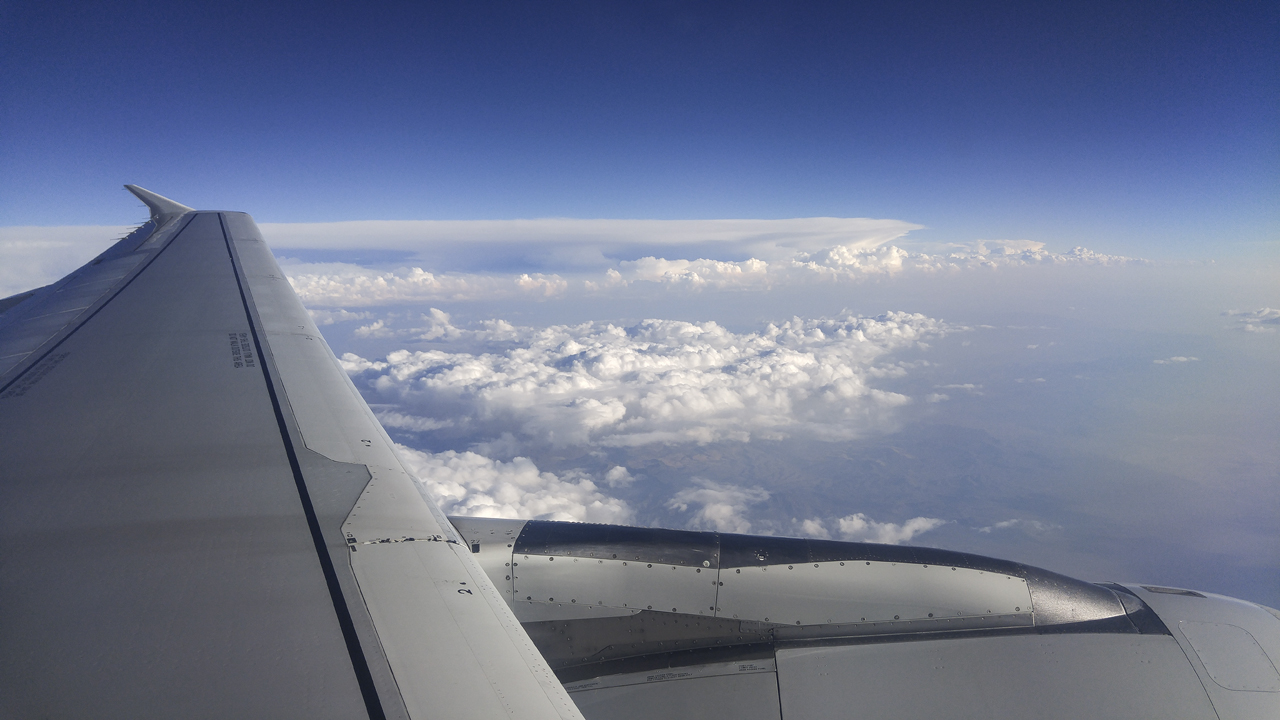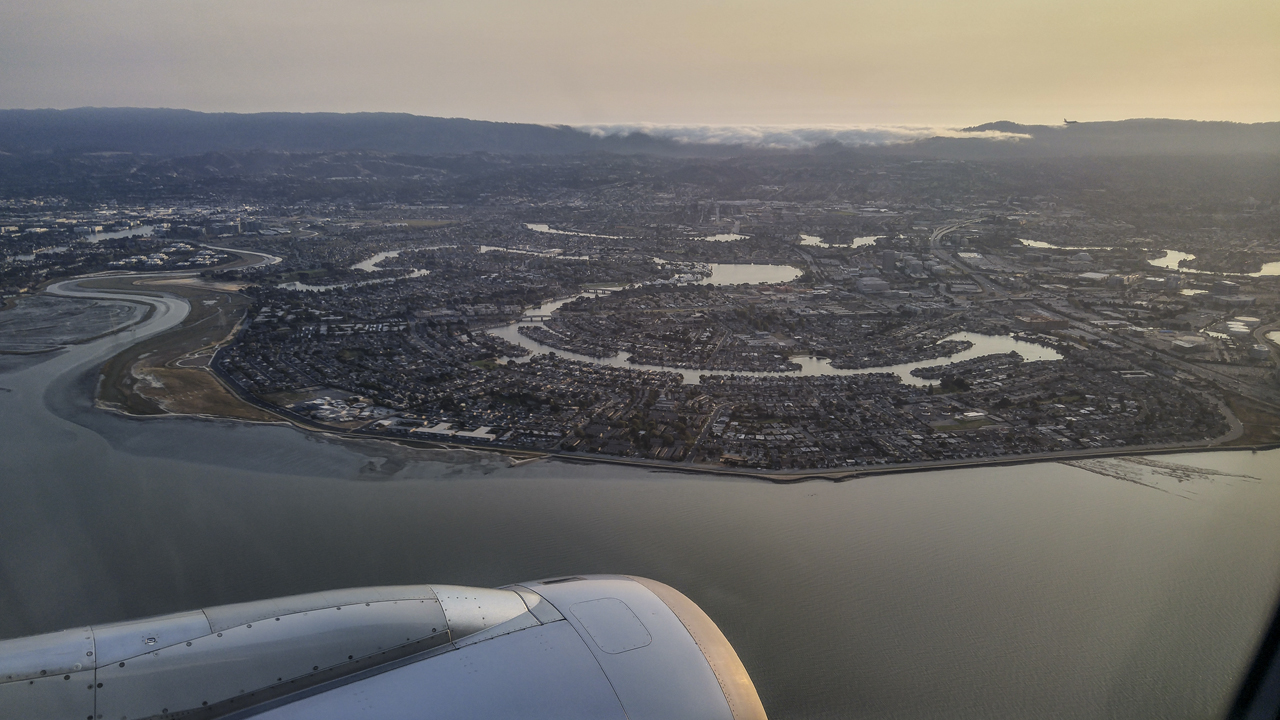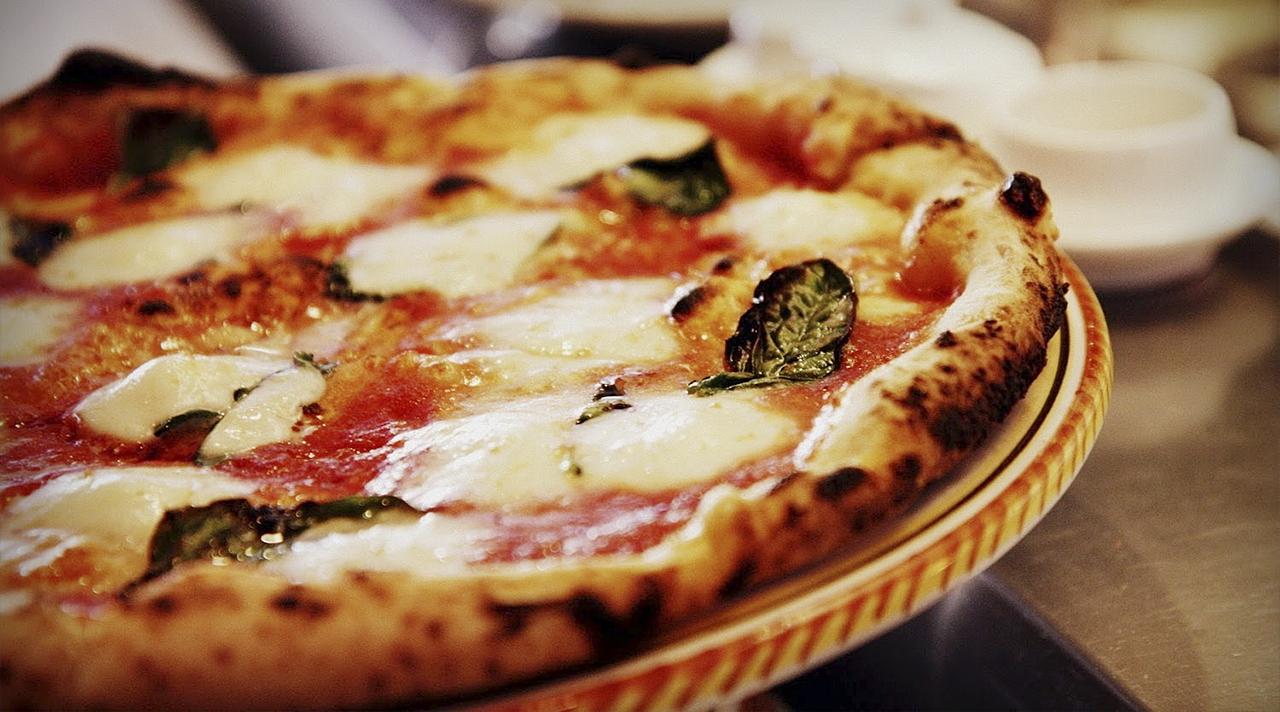 Early on Friday morning, we left San Fran in our riveting rental cars - A Ford Fusion and a Chevy Malibu - to head down the incredibly beautiful US1 towards Monterey.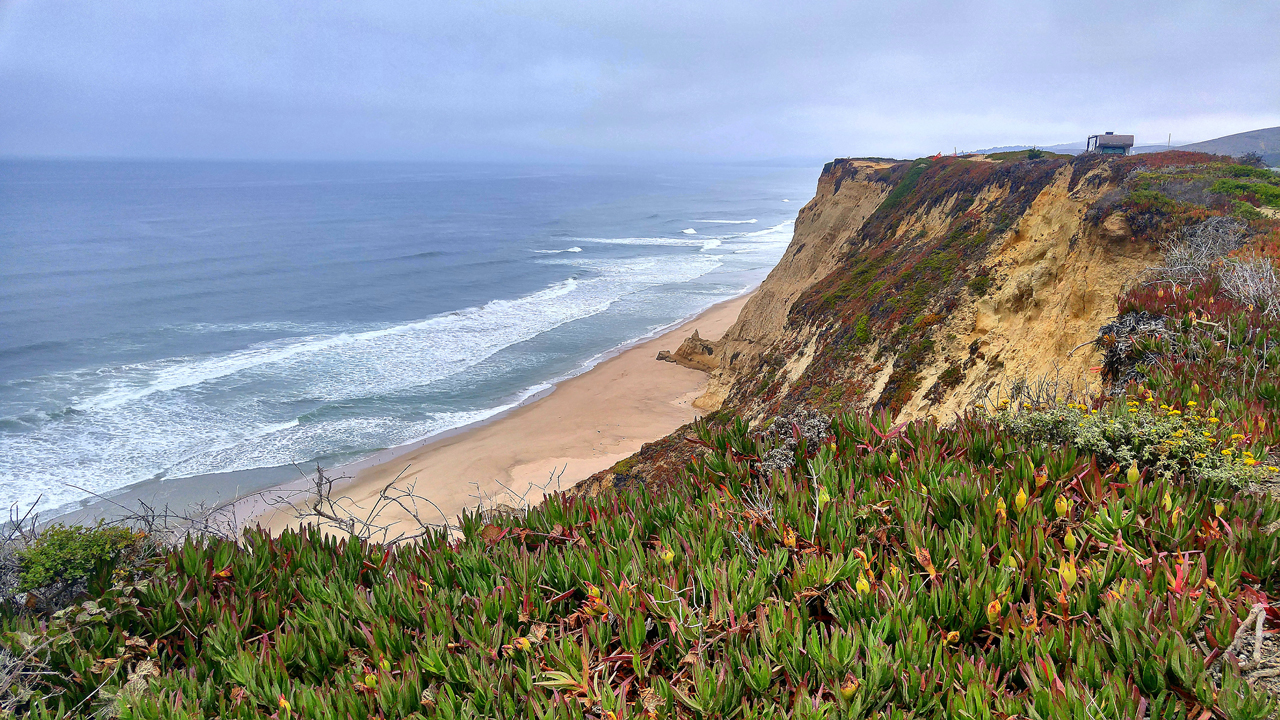 Our morning was spent setting up our booth in preparation for the Concorso Italiano event which would be held the next day. Once we completed setup, we headed over to check out the PCA Werks Reunion.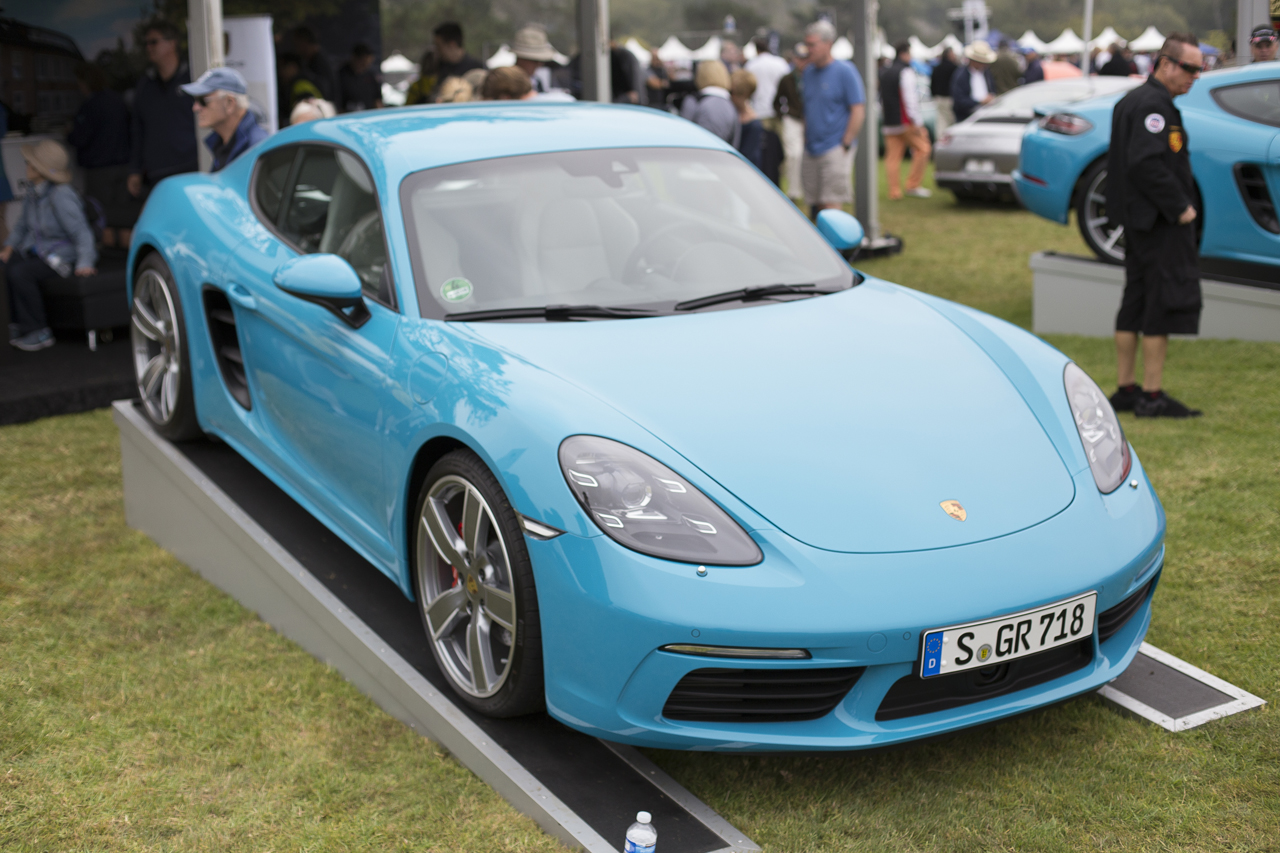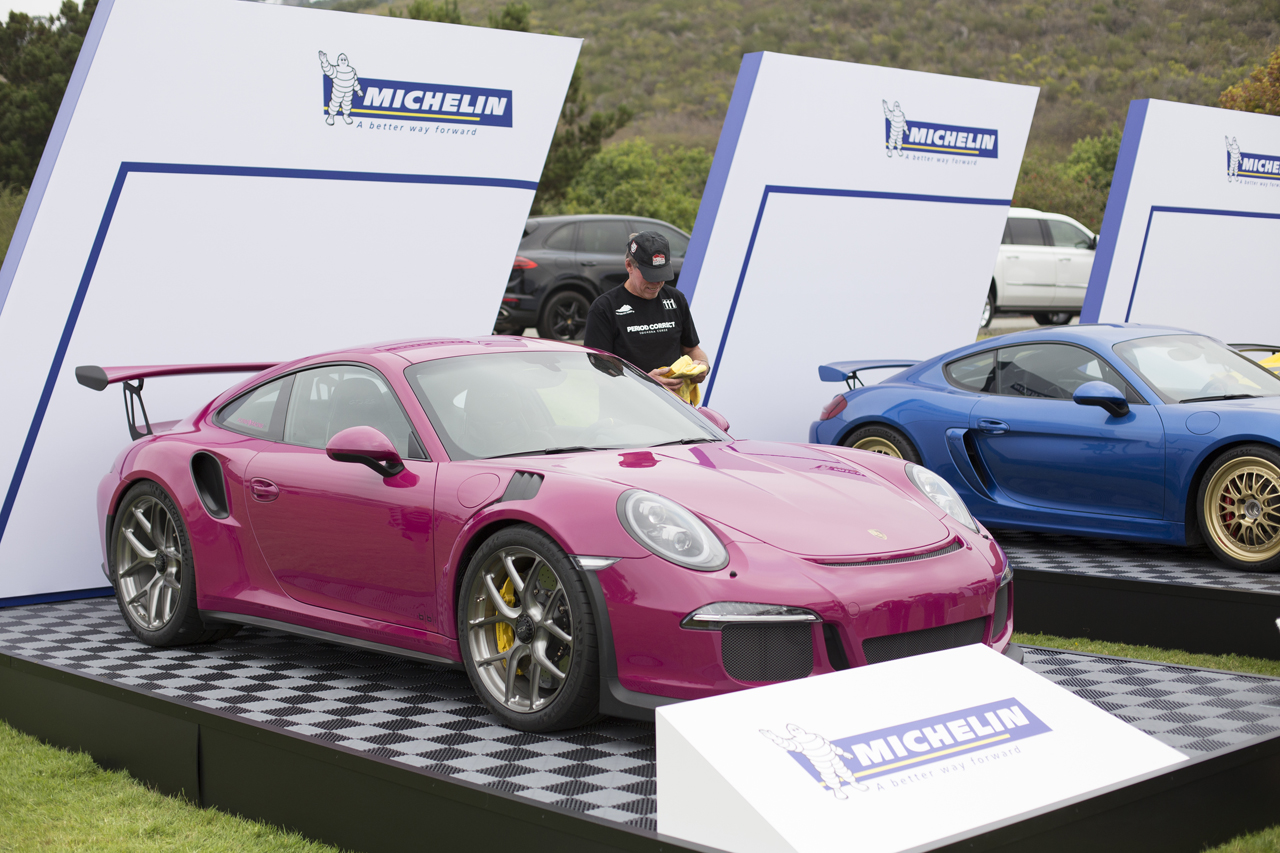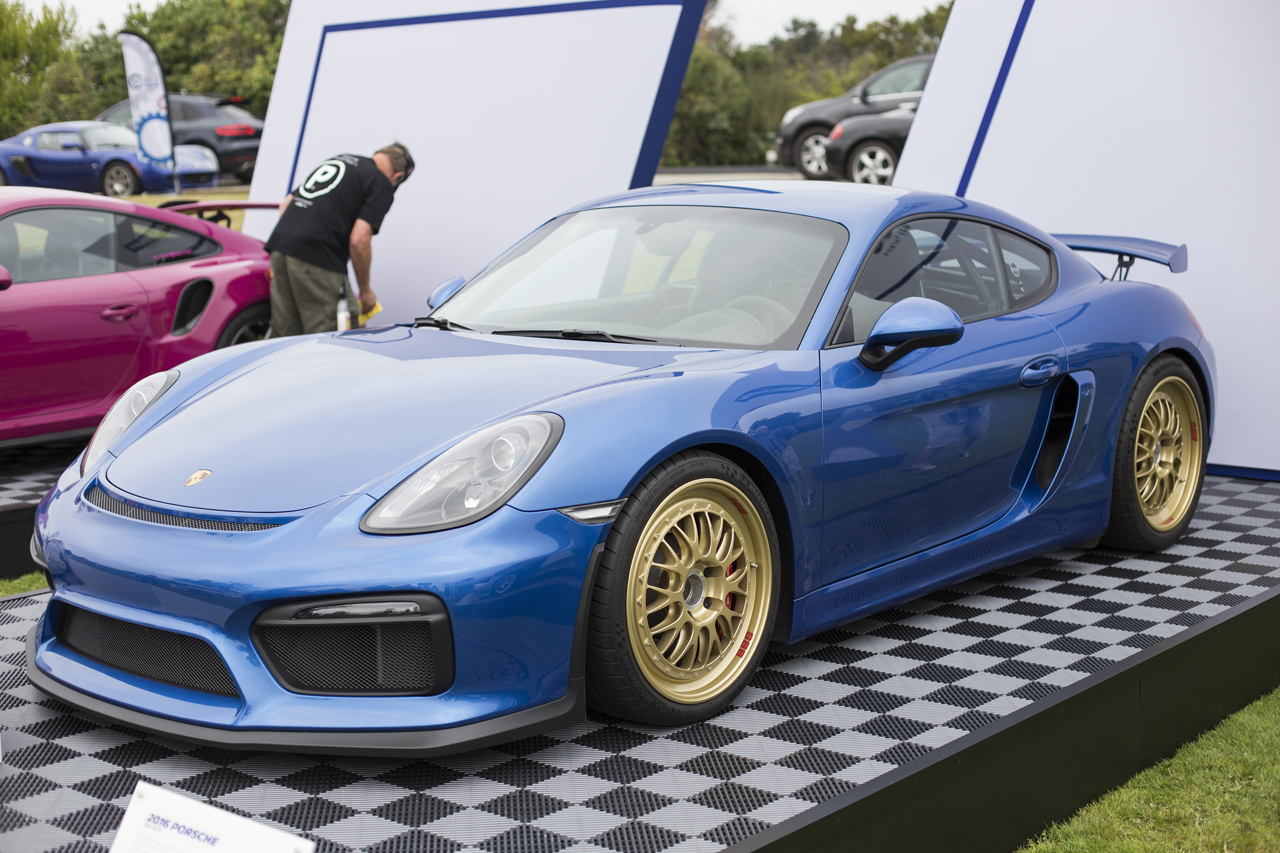 The GT4 Clubsport had us all quite excited. The ultimate weekend track toy!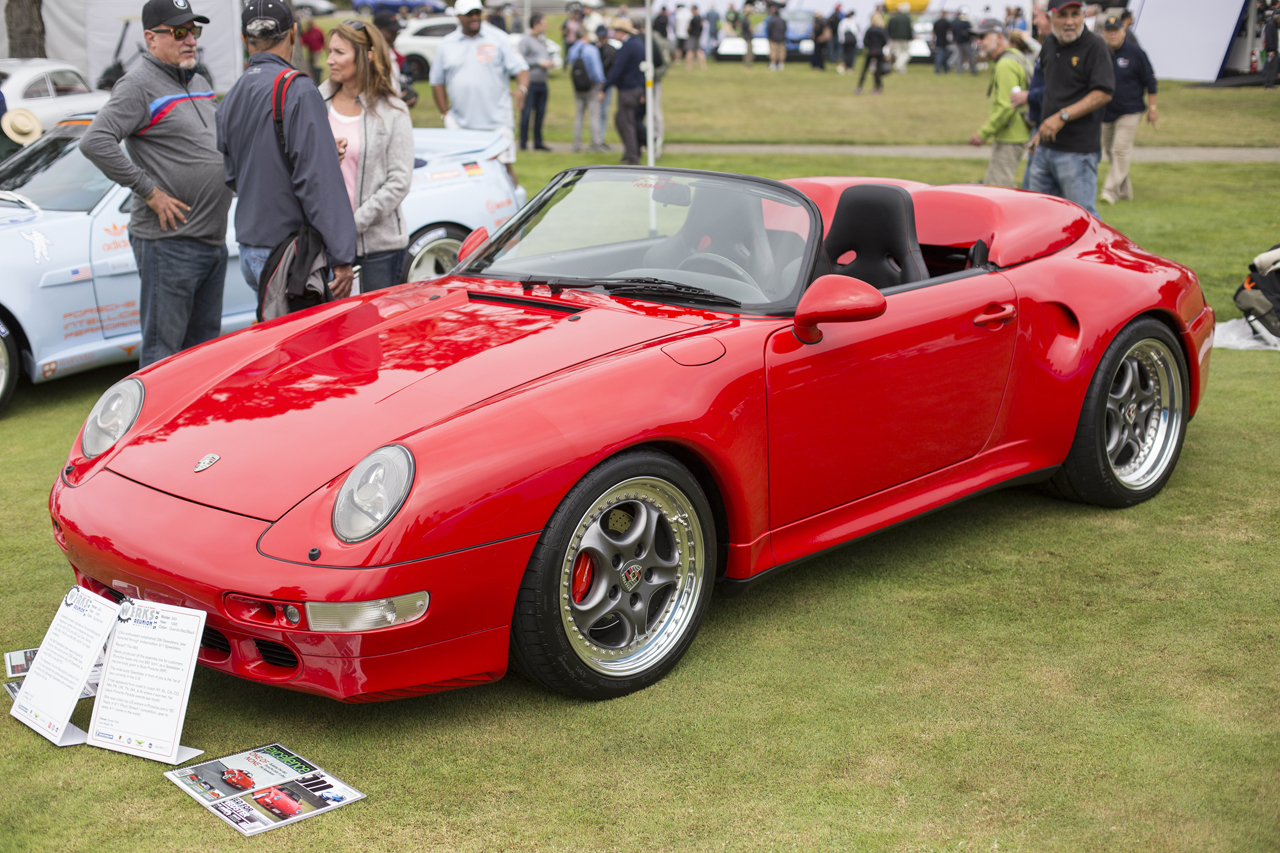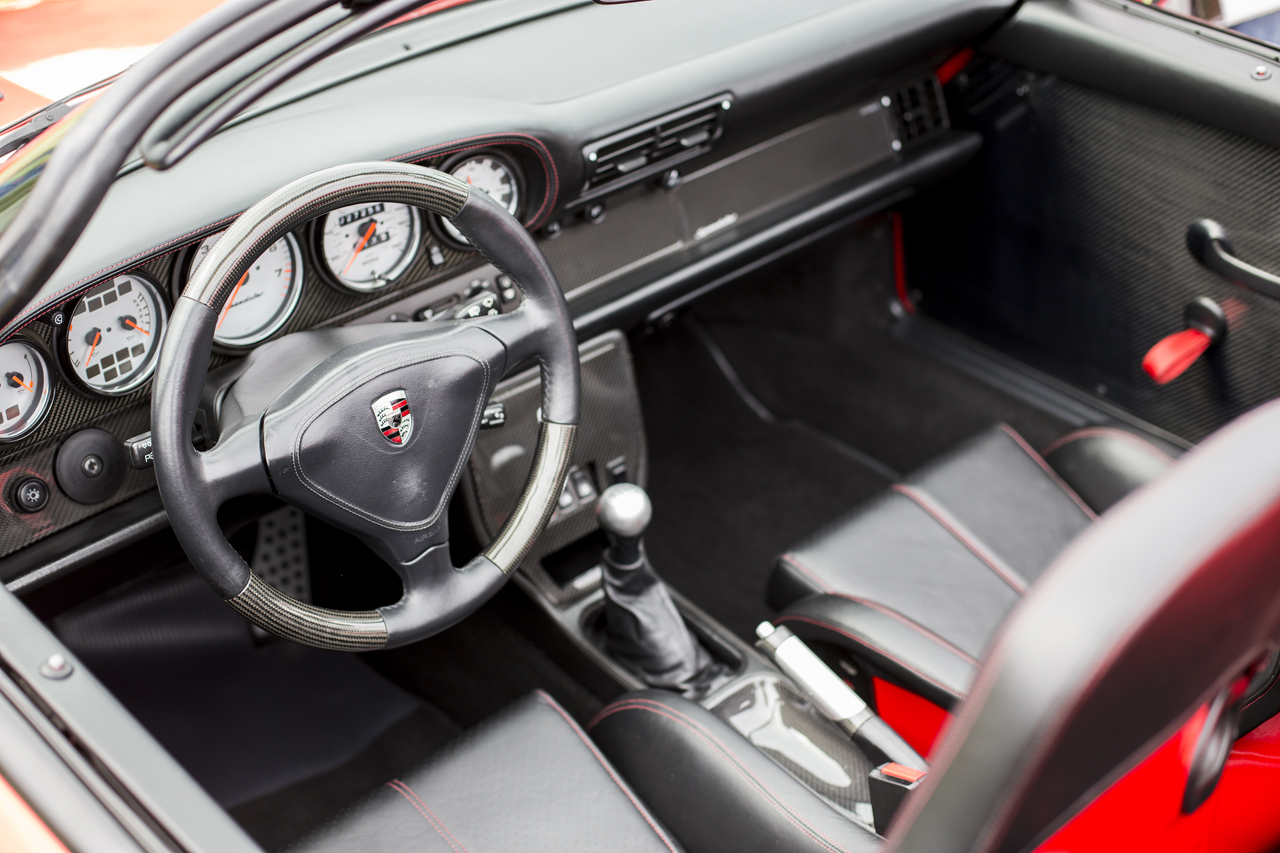 The RWB decked out in Martini livery was also a fan-favorite. The custom rear turbo setup was beyond impressive.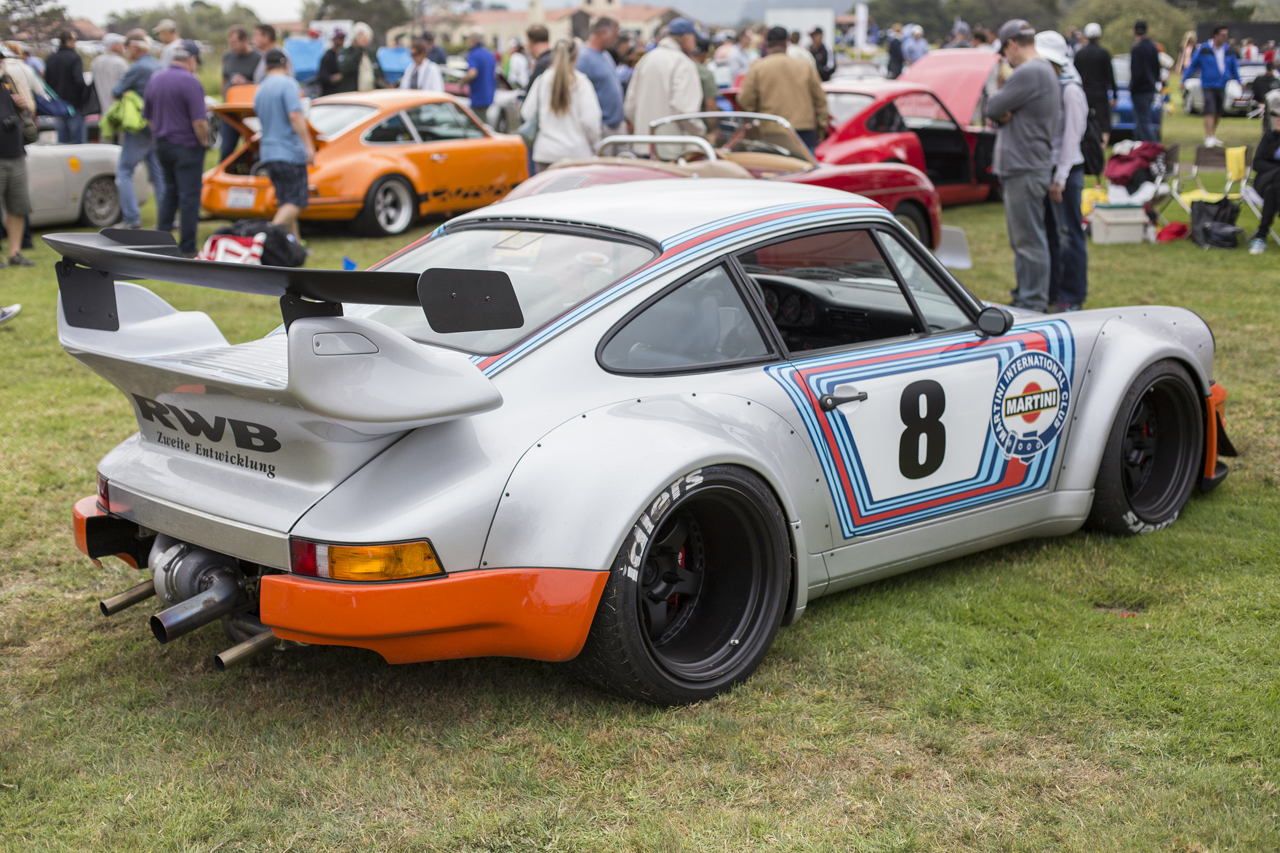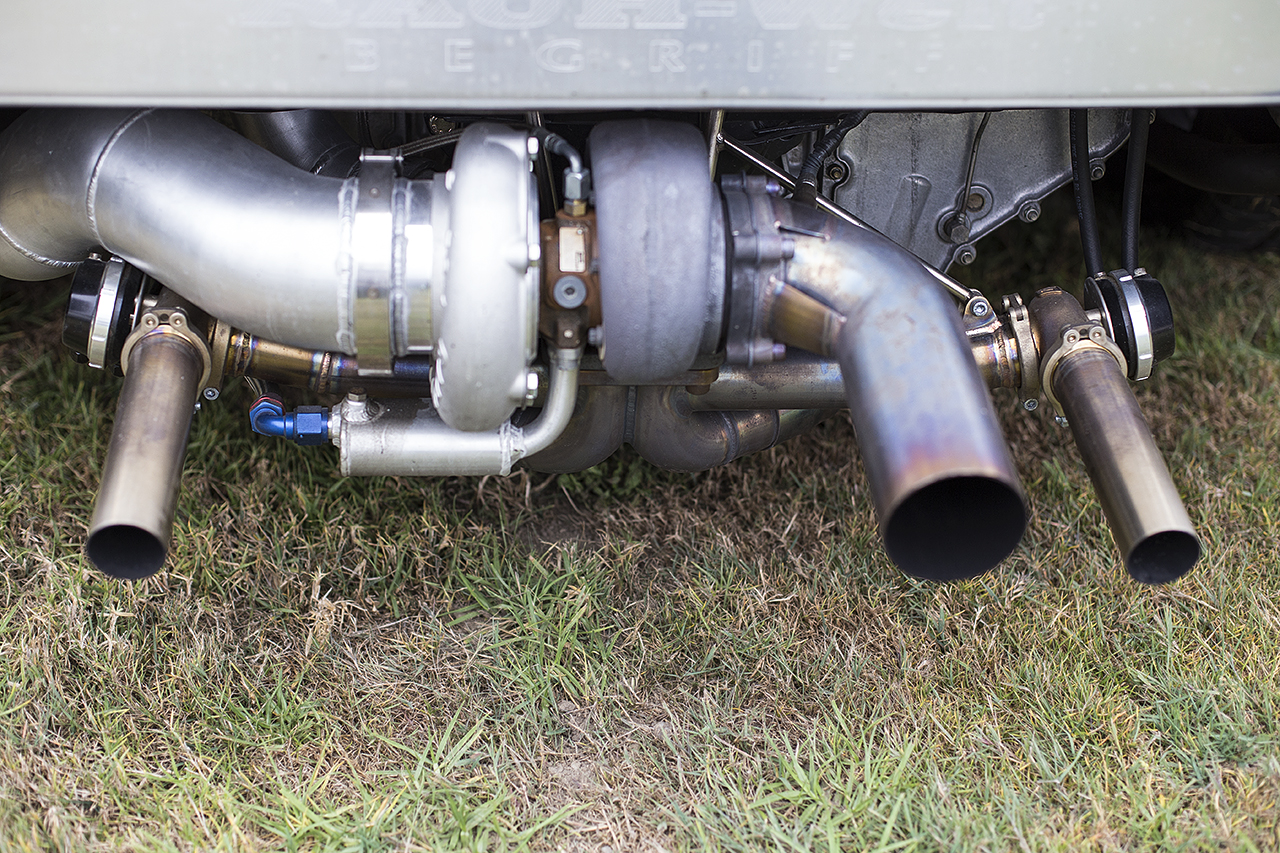 The timeless Carrera GT looked right at home, in all its V10 glory.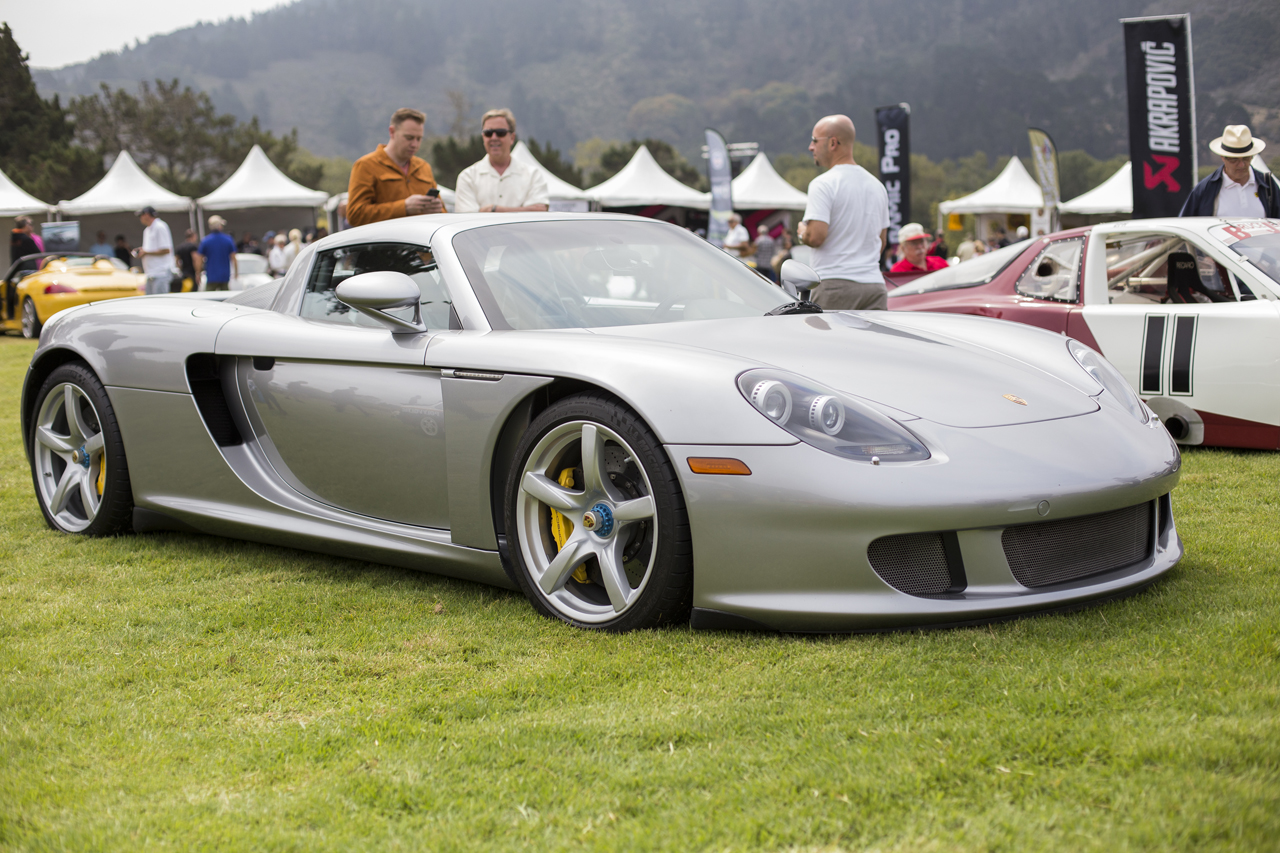 Even the new 718 Boxster S was on display, looking quite good in Lava Orange.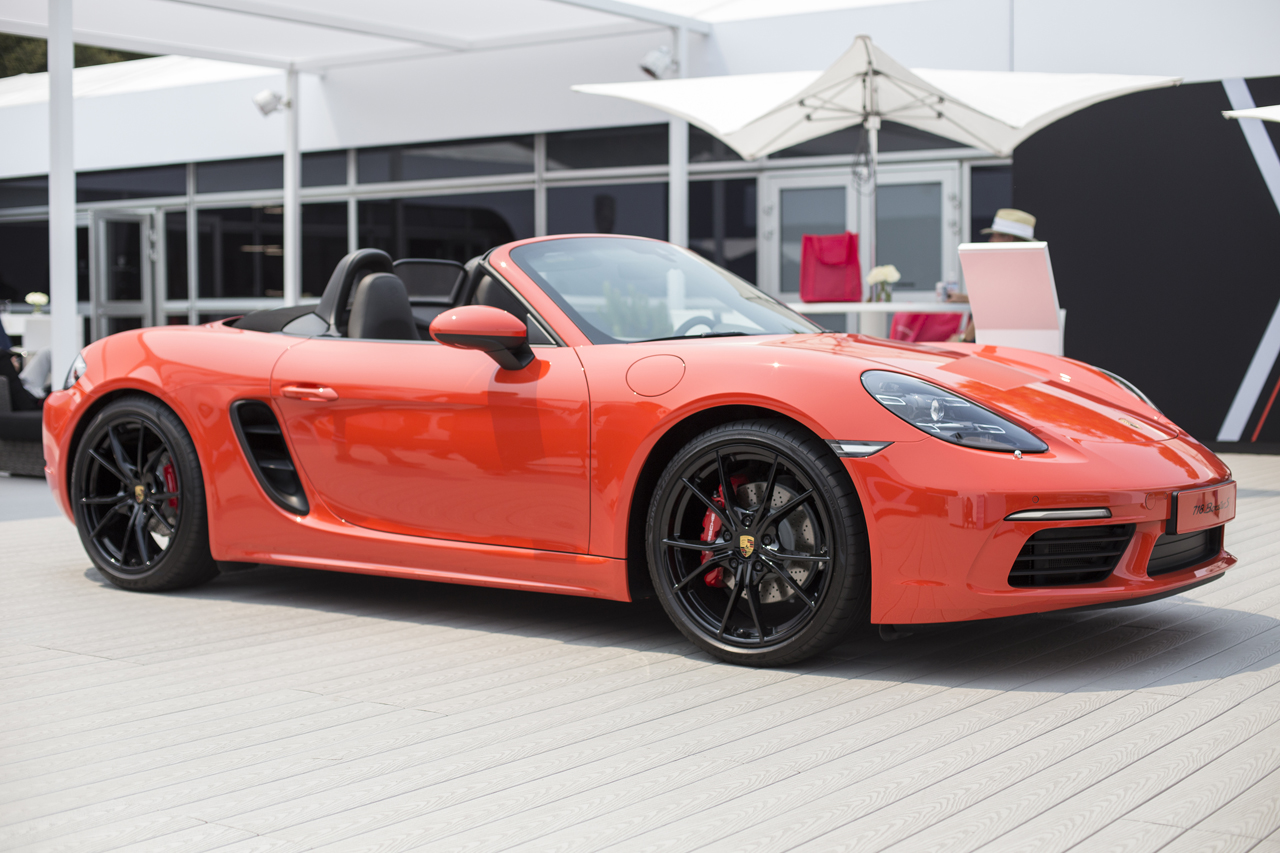 After taking in the sights of Stuttgart, we headed over to the Motorsports Gathering at The Quail, one of the preeminent events of Car Week which showcases some of the most exclusive hypercars in existence from Pagani, Koenigsegg, Bugatti, McLaren, and more.
This was our first year experiencing this event, and it did not disappoint. The event is hosted each year in the picturesque Carmel Valley, providing stunning mountain views in all directions.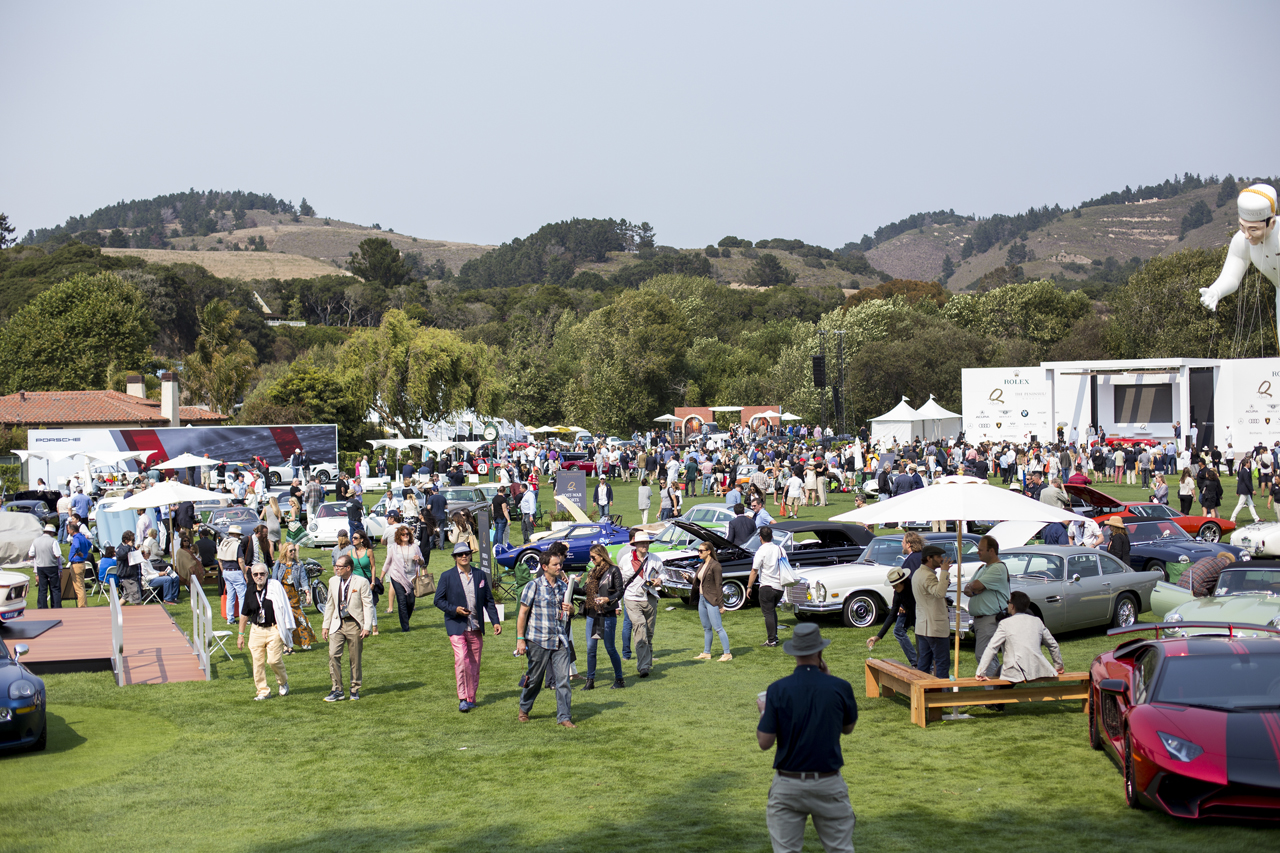 After dodging a brand new Acura NSX on our way in, we were greeted with the latest offerings from Bugatti. An impressive array of Veyrons were on display, along with the new Chiron, which was incredible in person.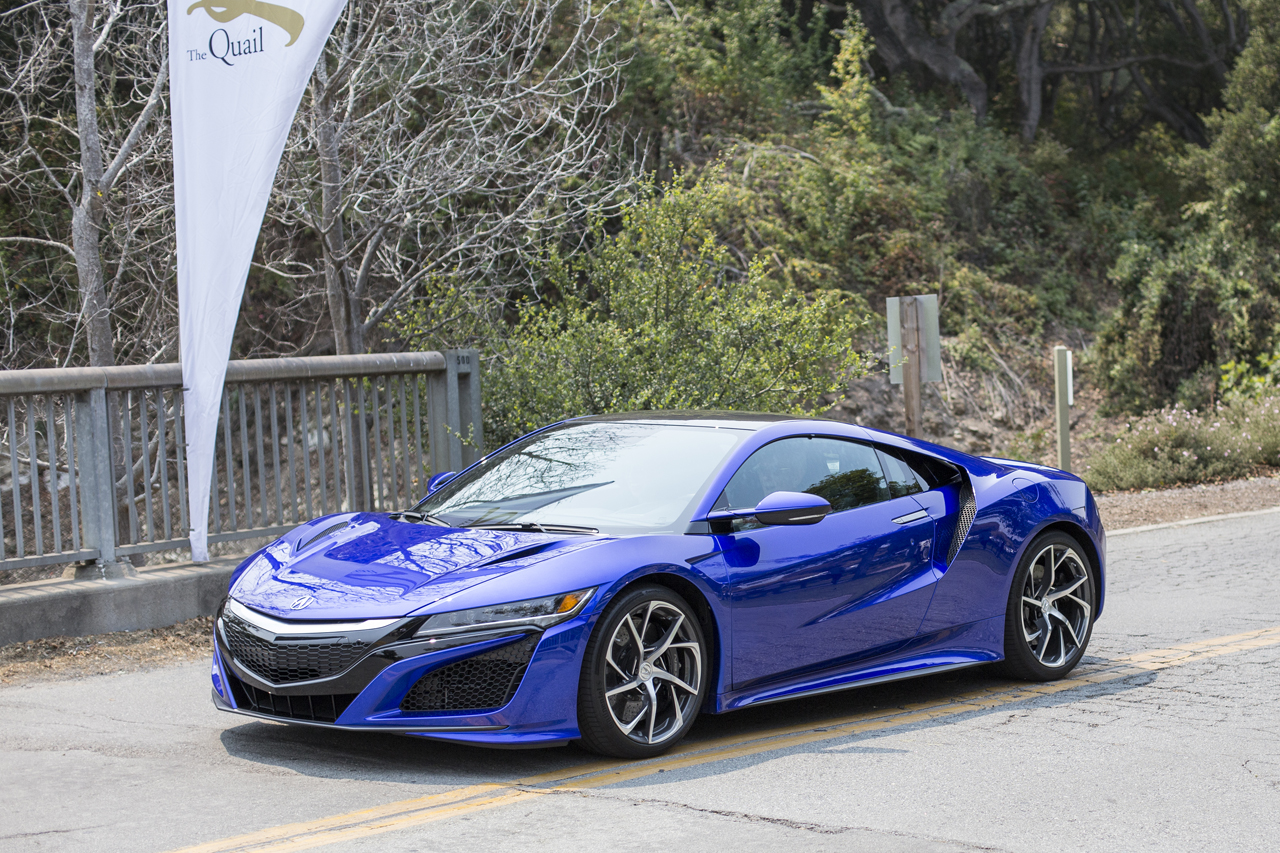 The road-going version of the Scuderia Cameron Glickenhaus SCG 003 was unbelievable with it's fully exposed carbon fiber body work.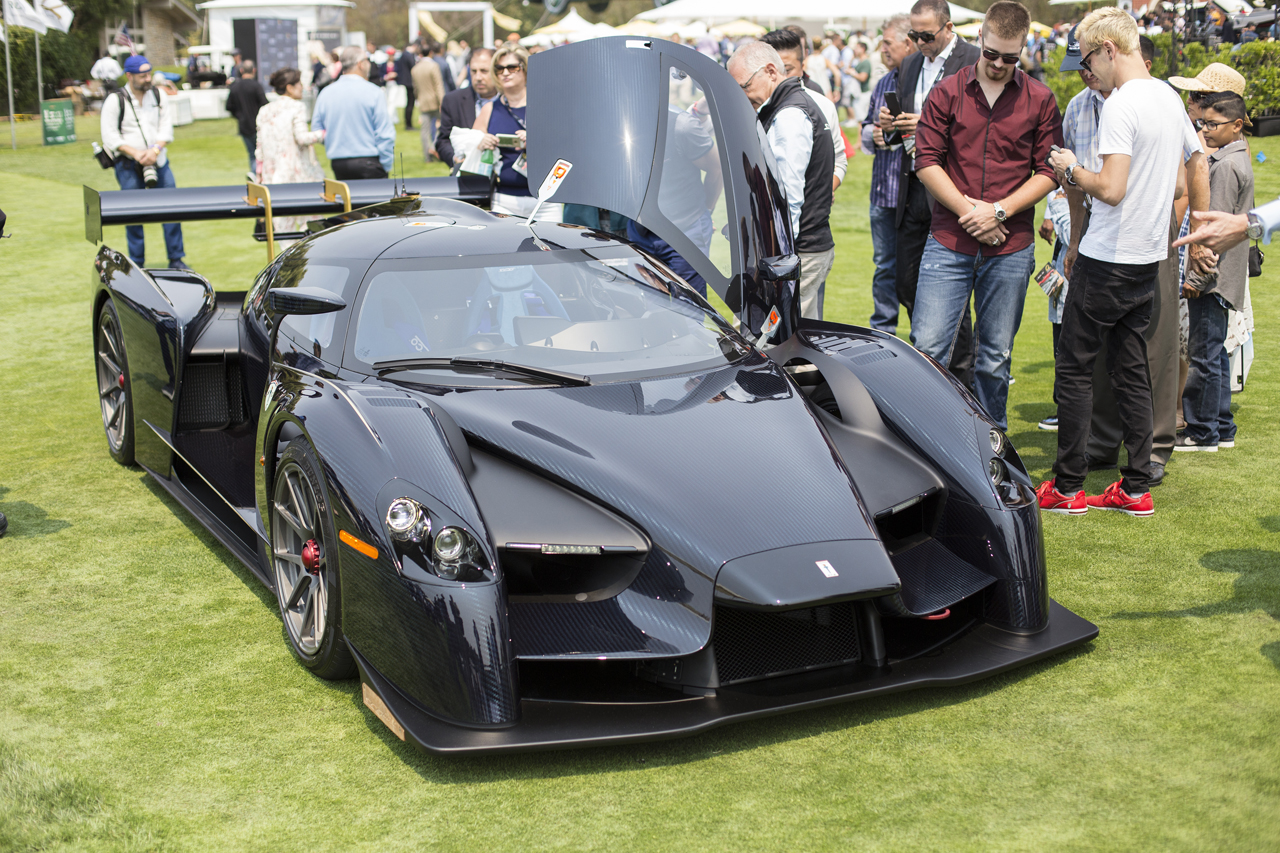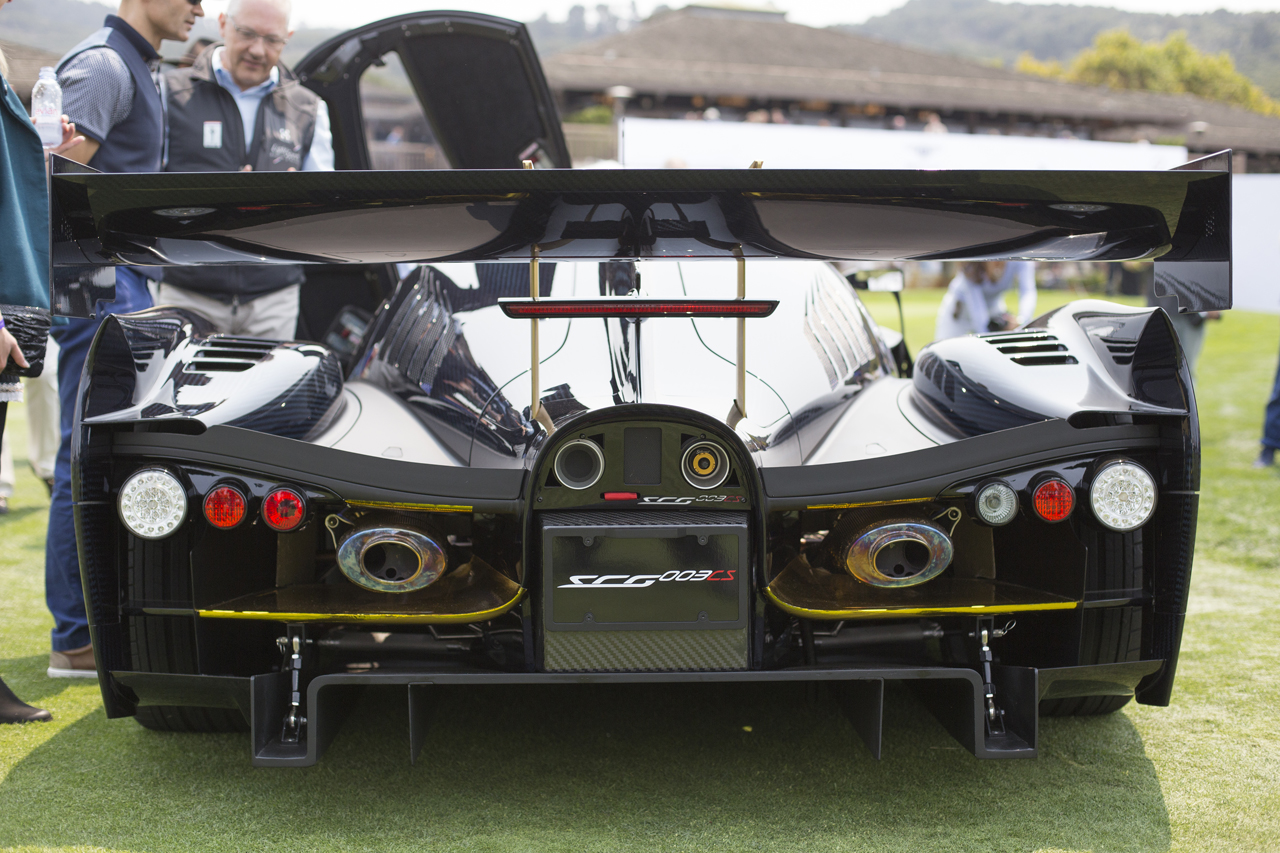 The Pagani's were also in full array, glistening in their bespoke carbon fiber glory.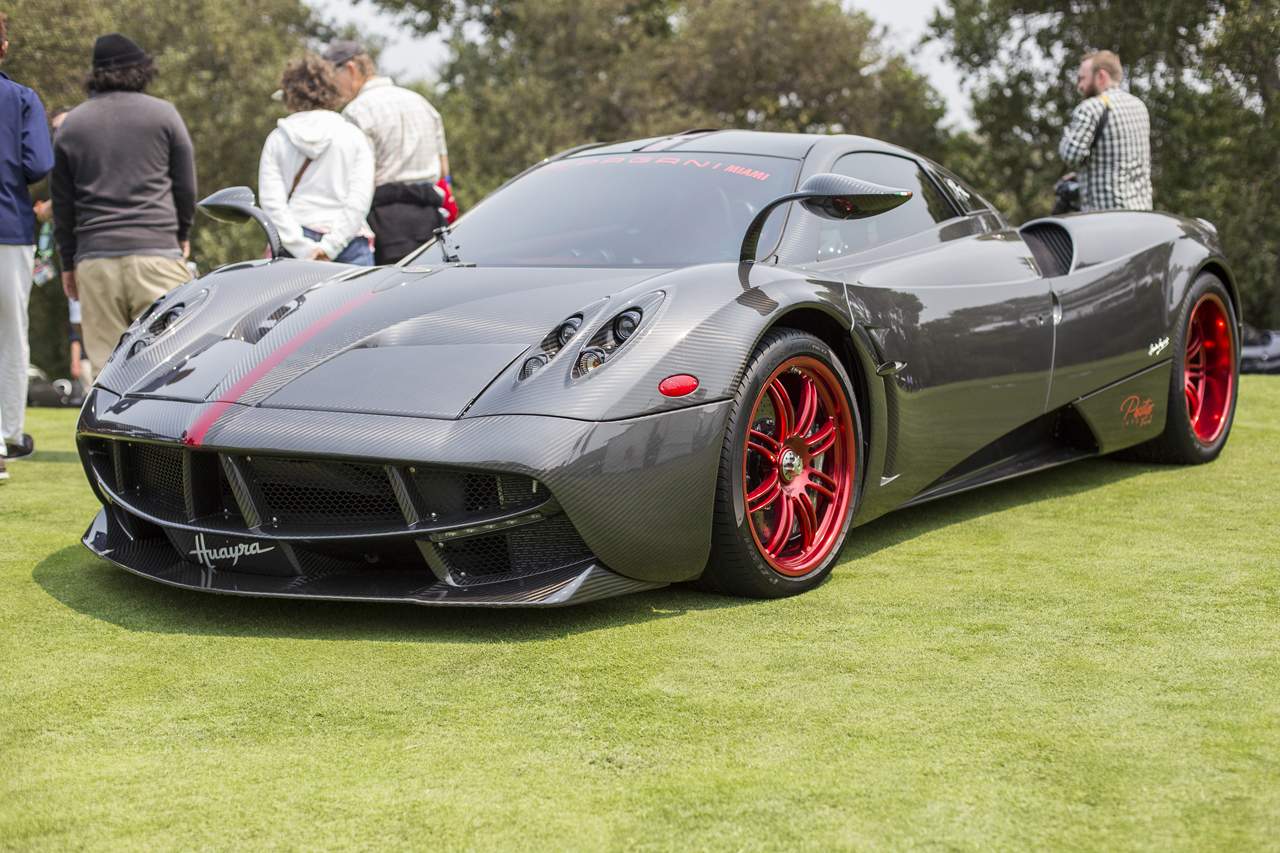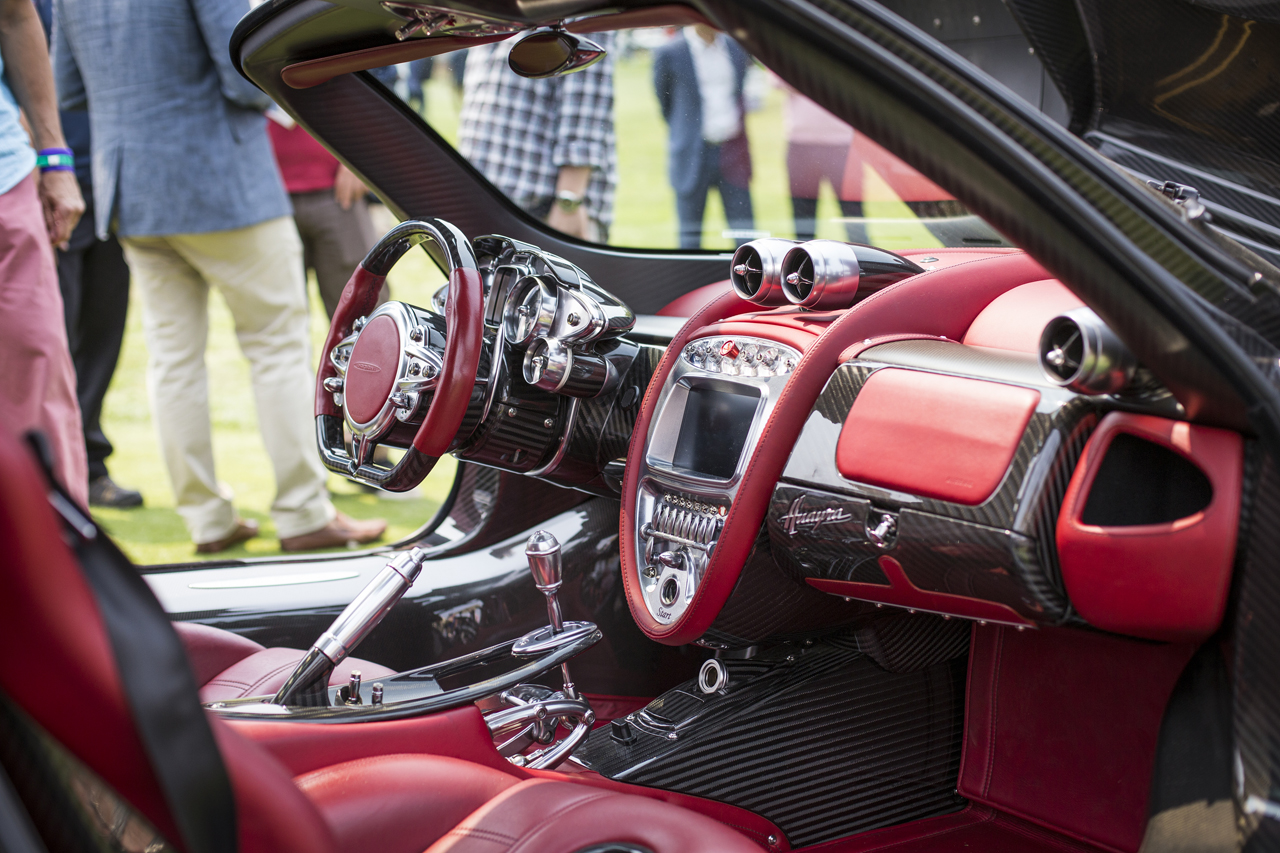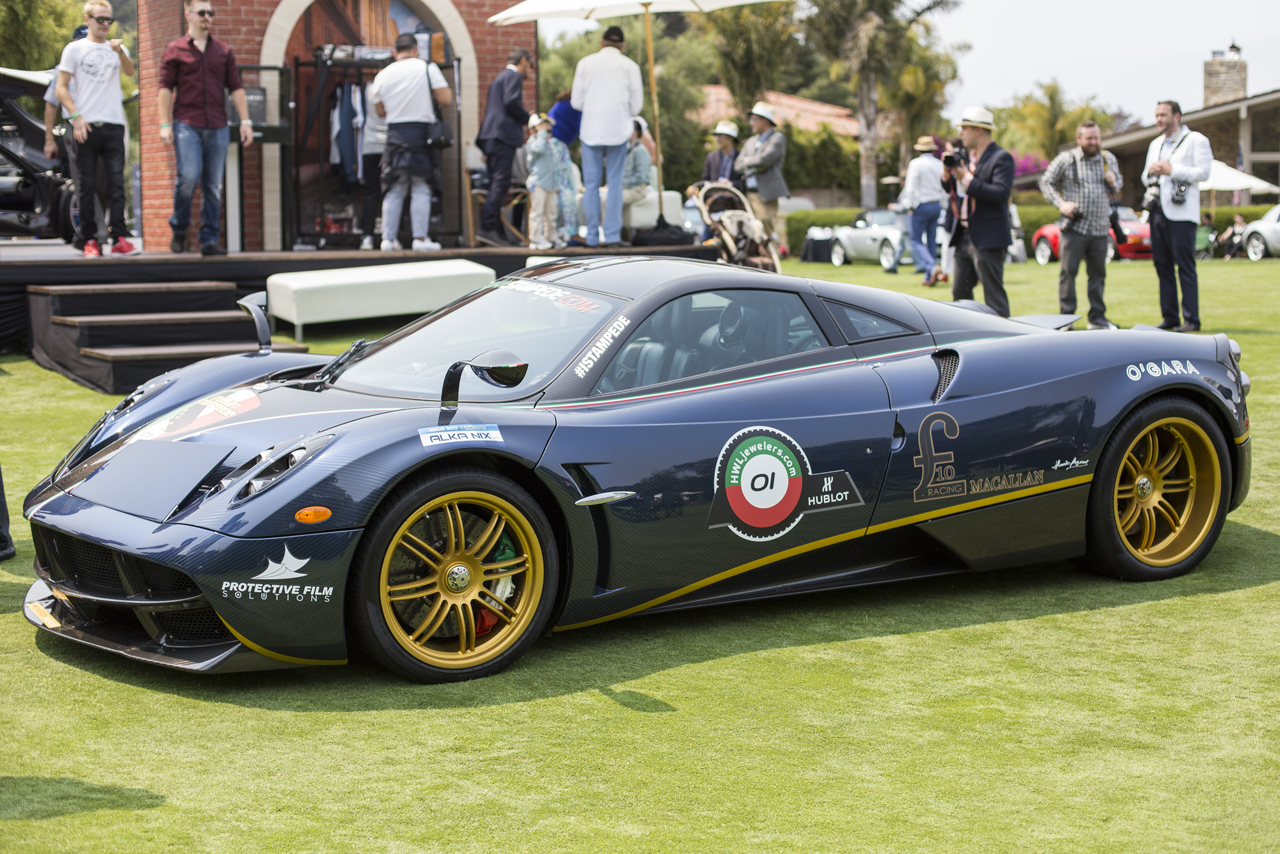 The Kode57 roadster is the latest creation of Ken Okuyama, the renowned designer who spearheaded the development of the Enzo during his time at Pininfarina. The reverse-scissor doors make for a very unique design. (We saw this car again at Concorso Italiano on Saturday; additional photos to follow.)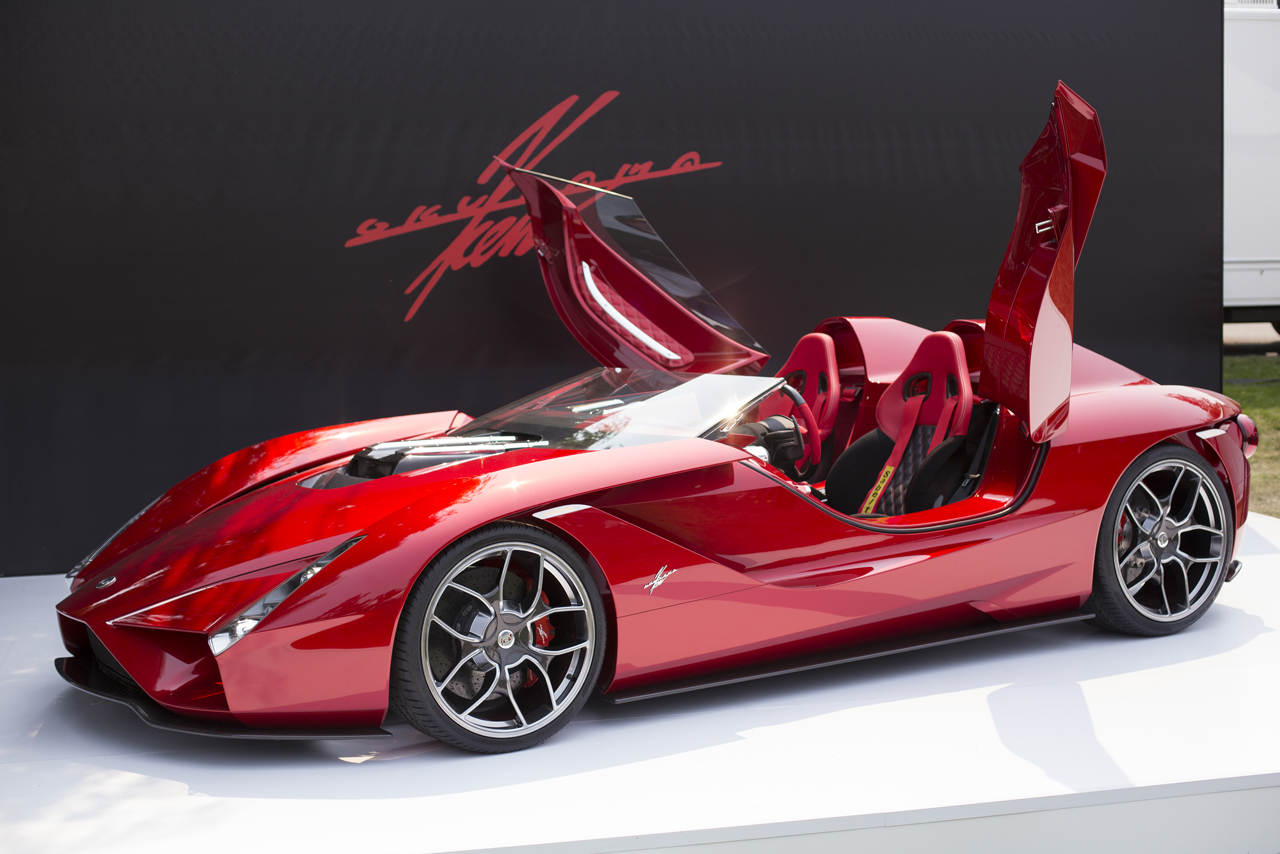 McLaren brought their A-game out as well, including the original F1 GTR Longtail and two P1 GTR's.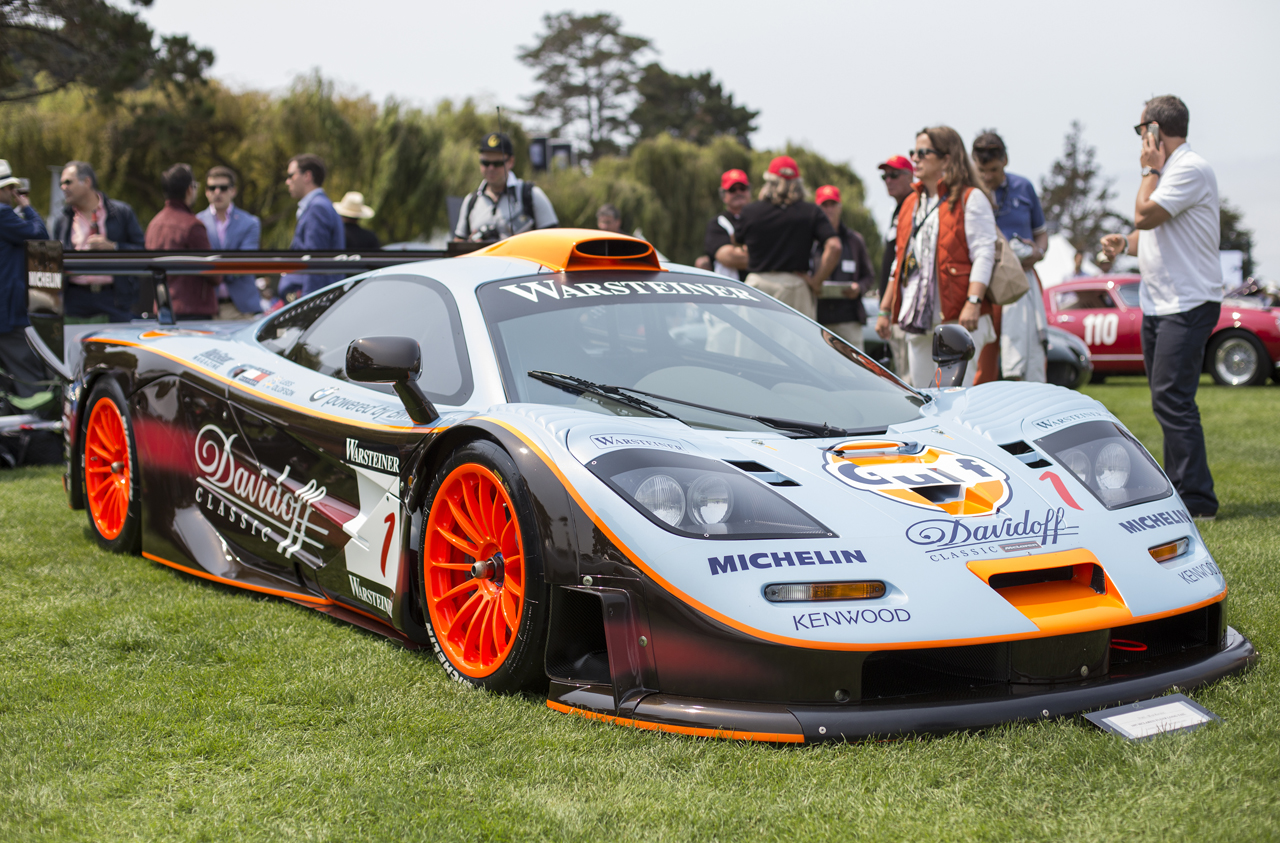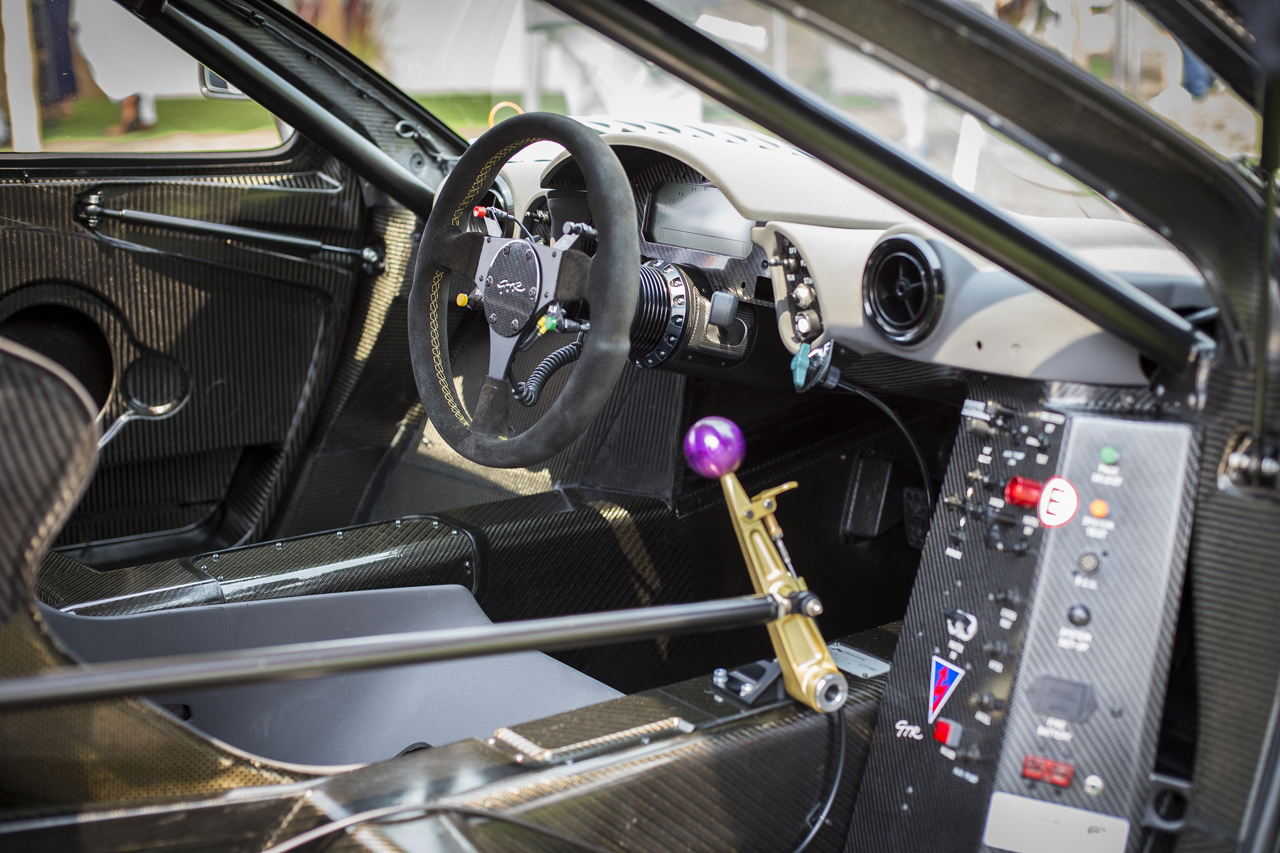 Maserati made a statement with this black MC12, the only one of all 50 ever made that was not painted in the classic blue and white scheme.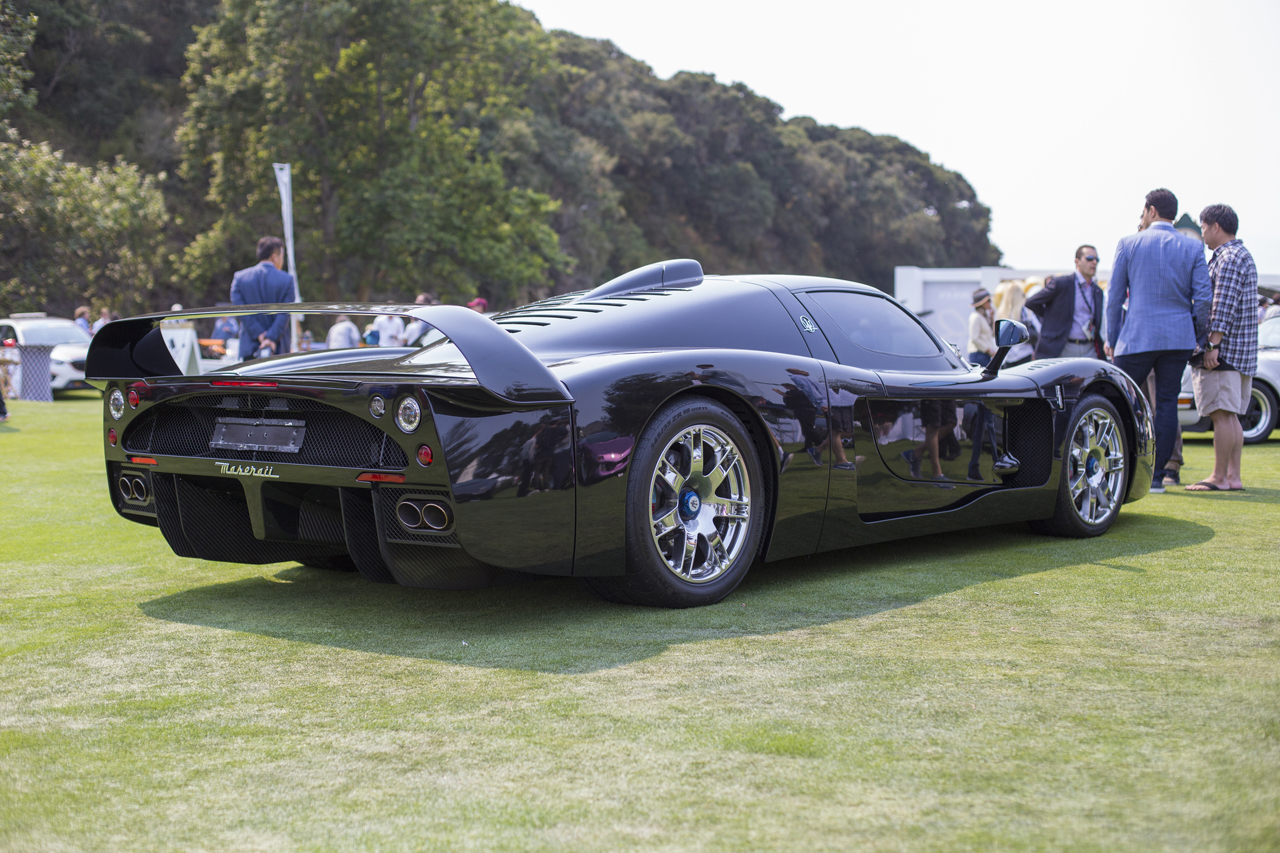 The Swedes were out in force with multiple Koenigsegg's, including the hybrid Regera and the highly customized Agera XS with its gold/diamond dusted Karosserie Orange paint.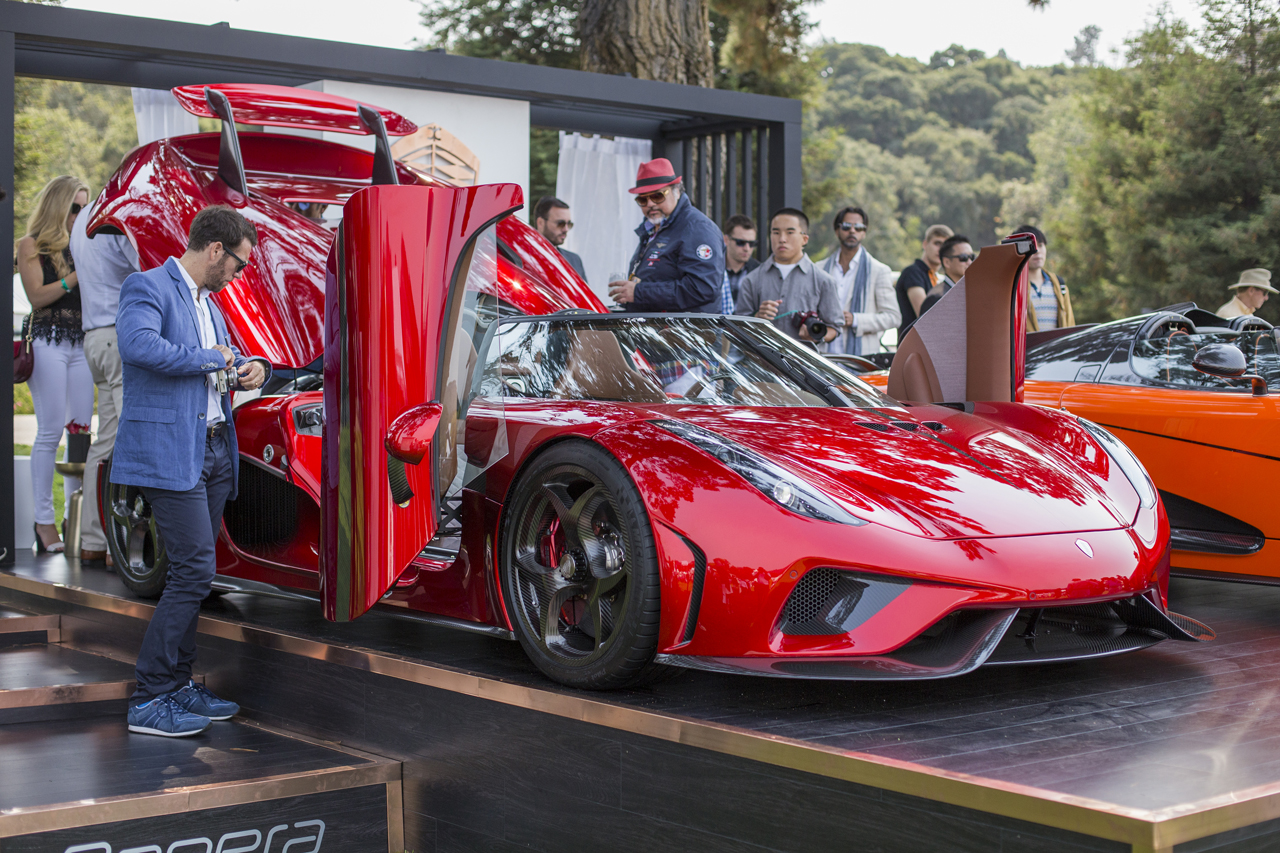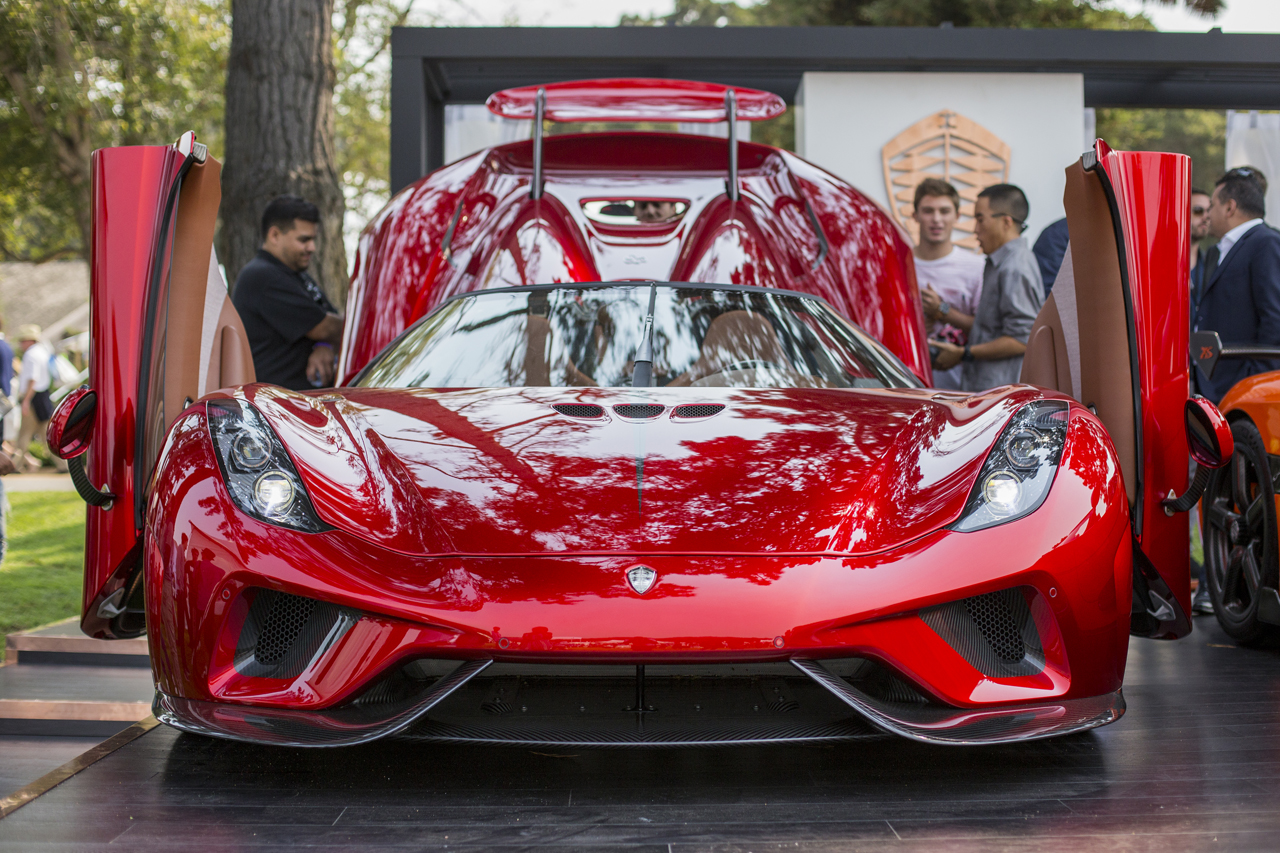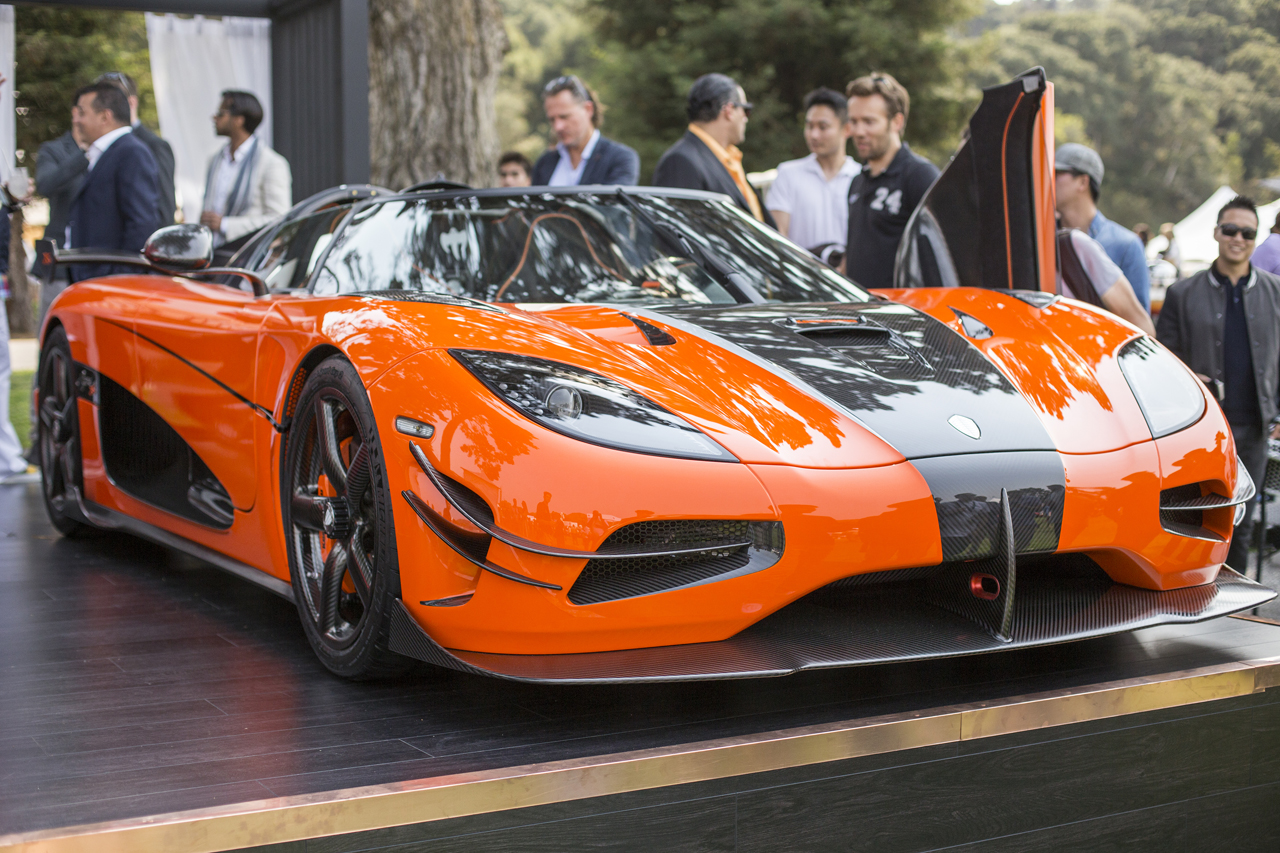 After taking in the sights at The Quail, we made the short hop back to downtown Monterey for Exotics On Cannery Row (EOCR).
One of our favorite cars from the event was Damon Fryer's custom 458 GTR. Little did we know, it would be its last evening. You can visit Damon's Instagram page to see more about the unfortunate incident that decommissioned this beauty.




This blacked out Huracan was sporting the full Vorsteiner lip kit, which looked insane with the dark bronze ADV.1 wheels.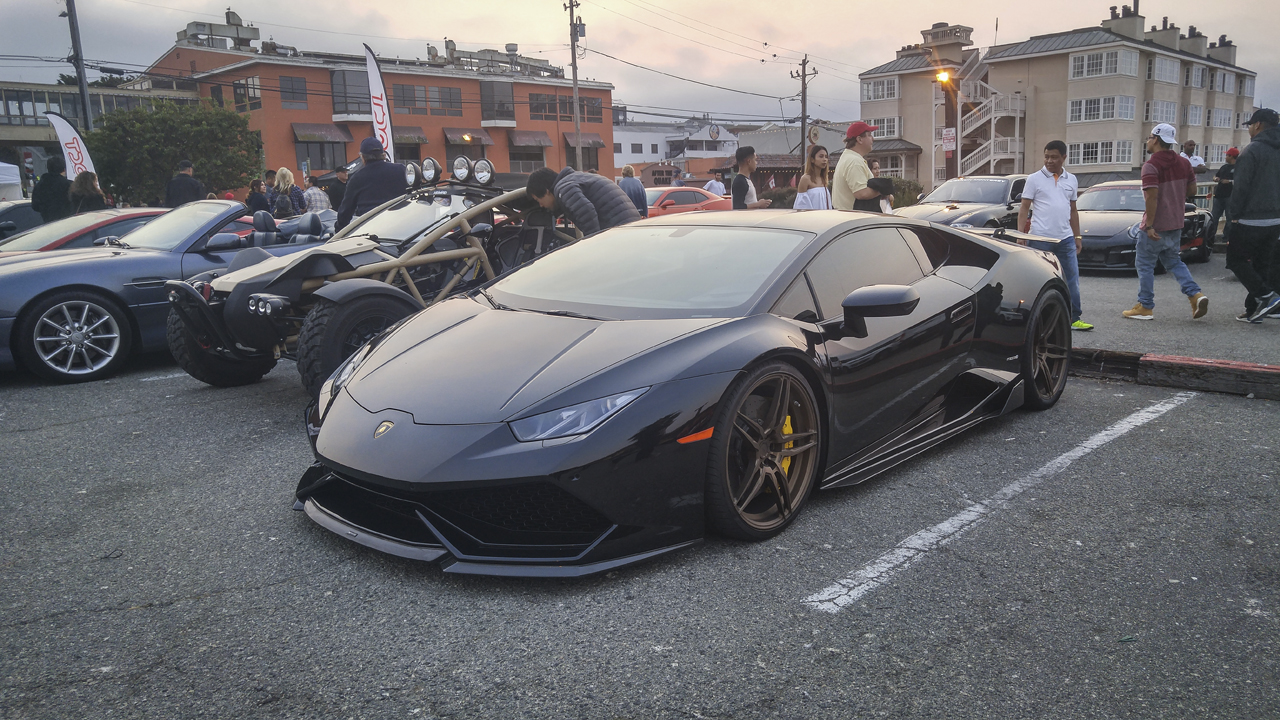 Another favorite from the whole week was this Ariel Nomad Tactical. Thrashing this thing around on some trails would be a wild experience... especially with the hydraulic e-brake!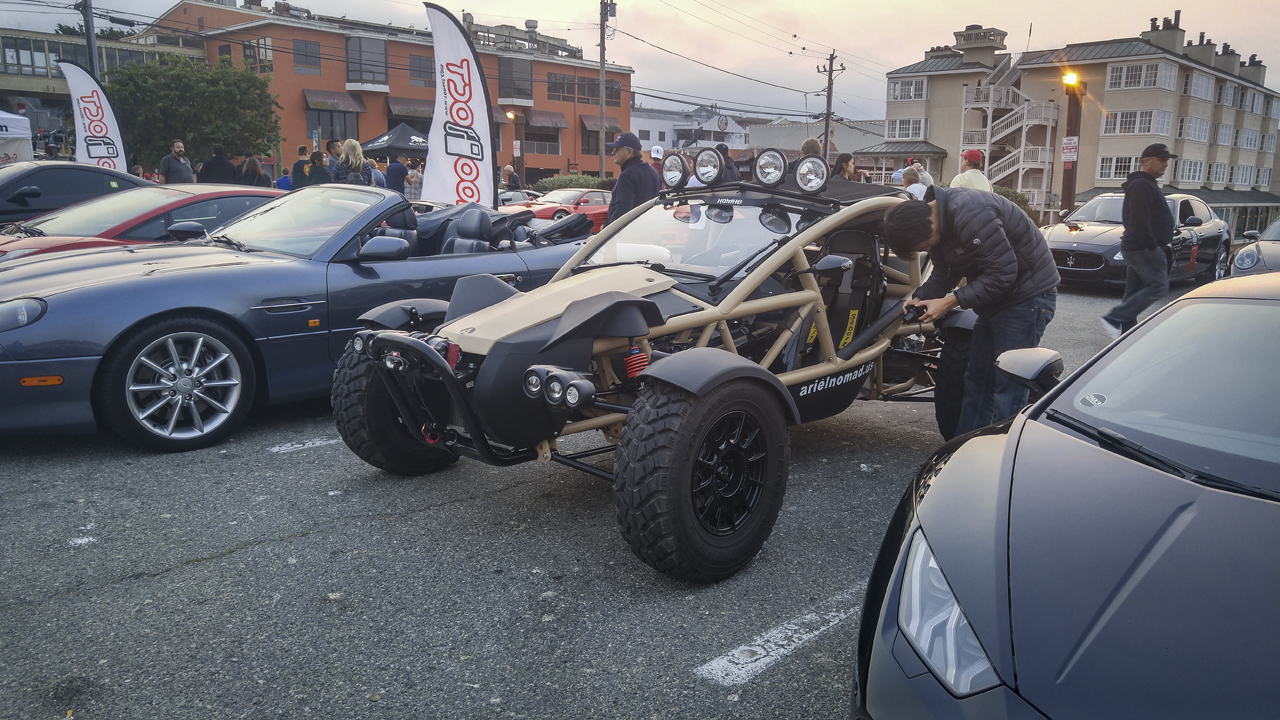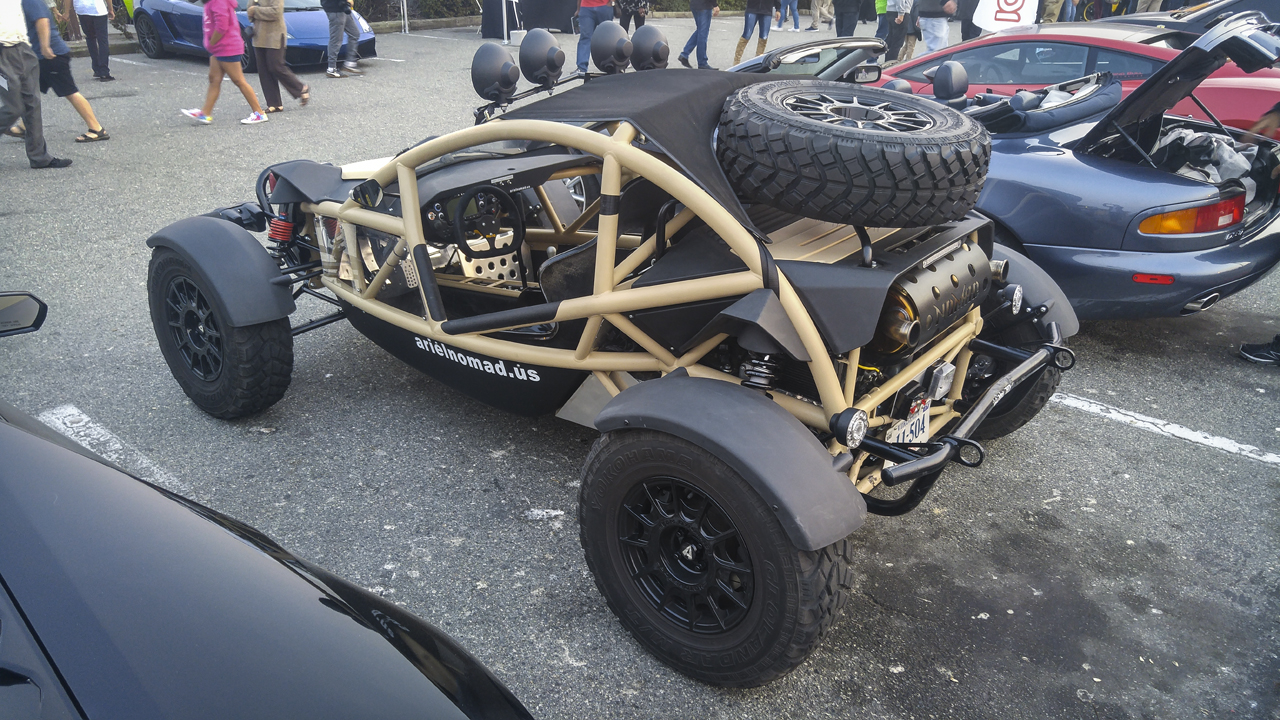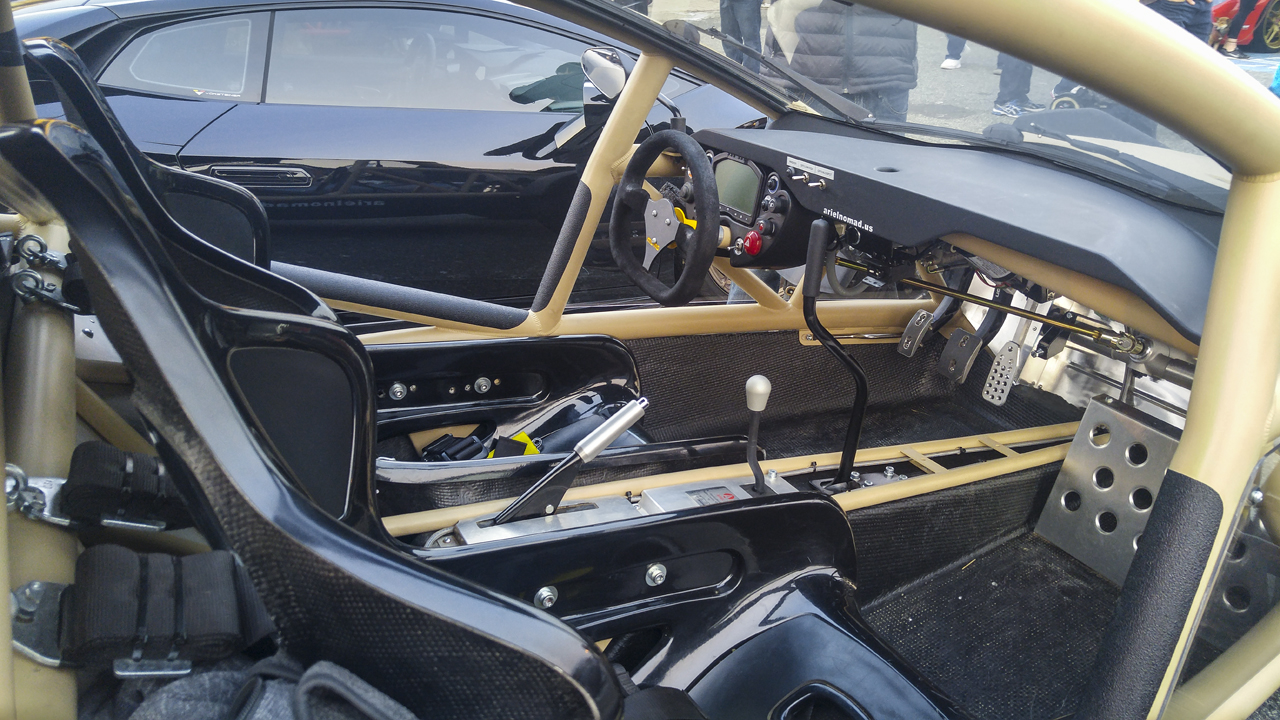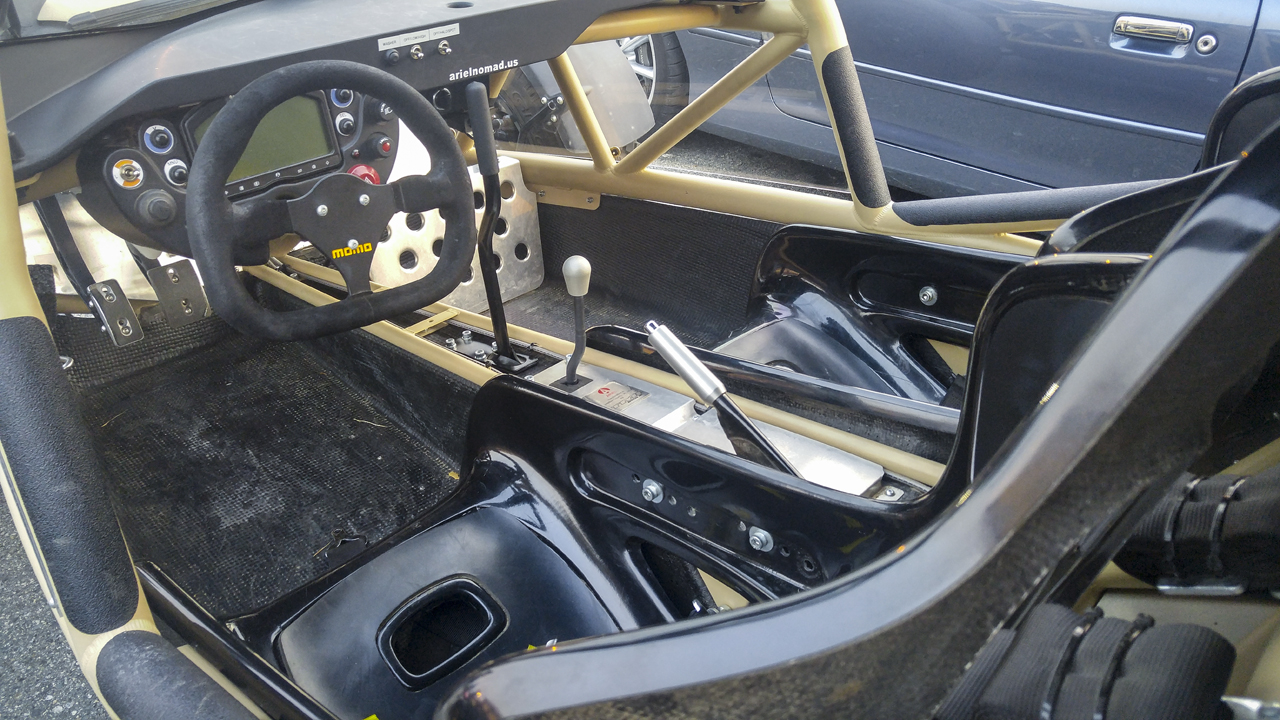 The iconic Testarossa...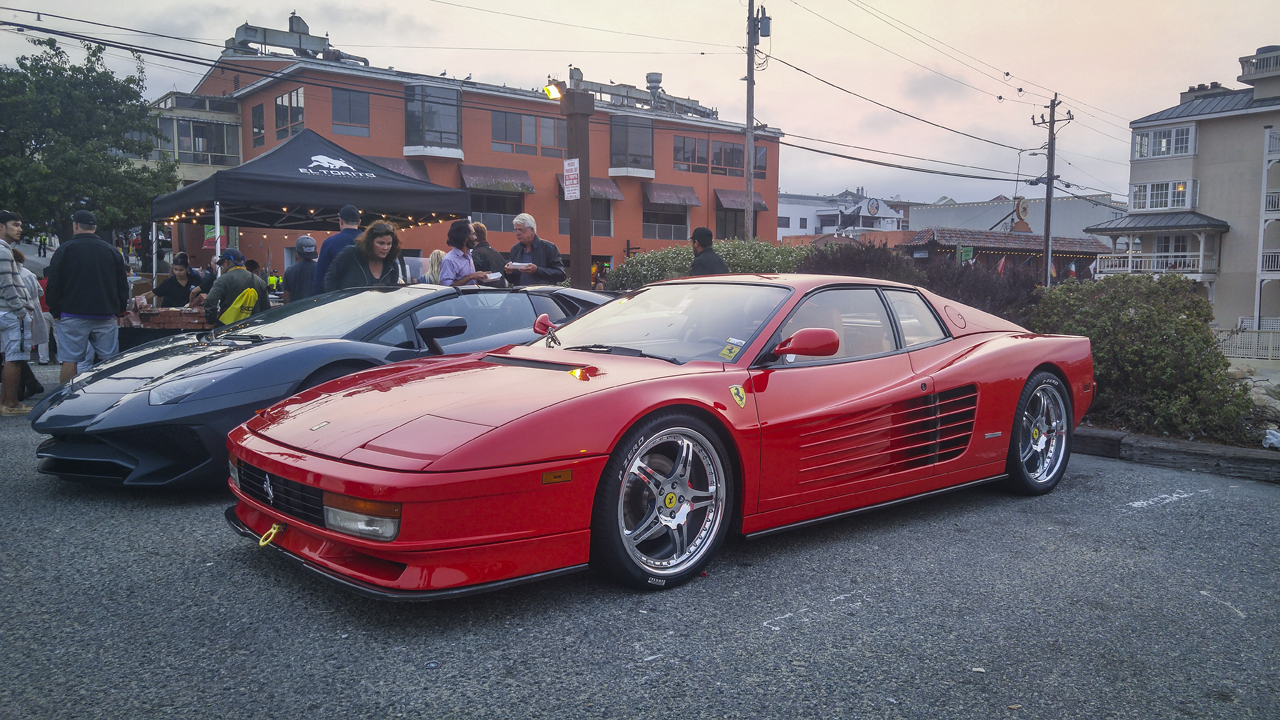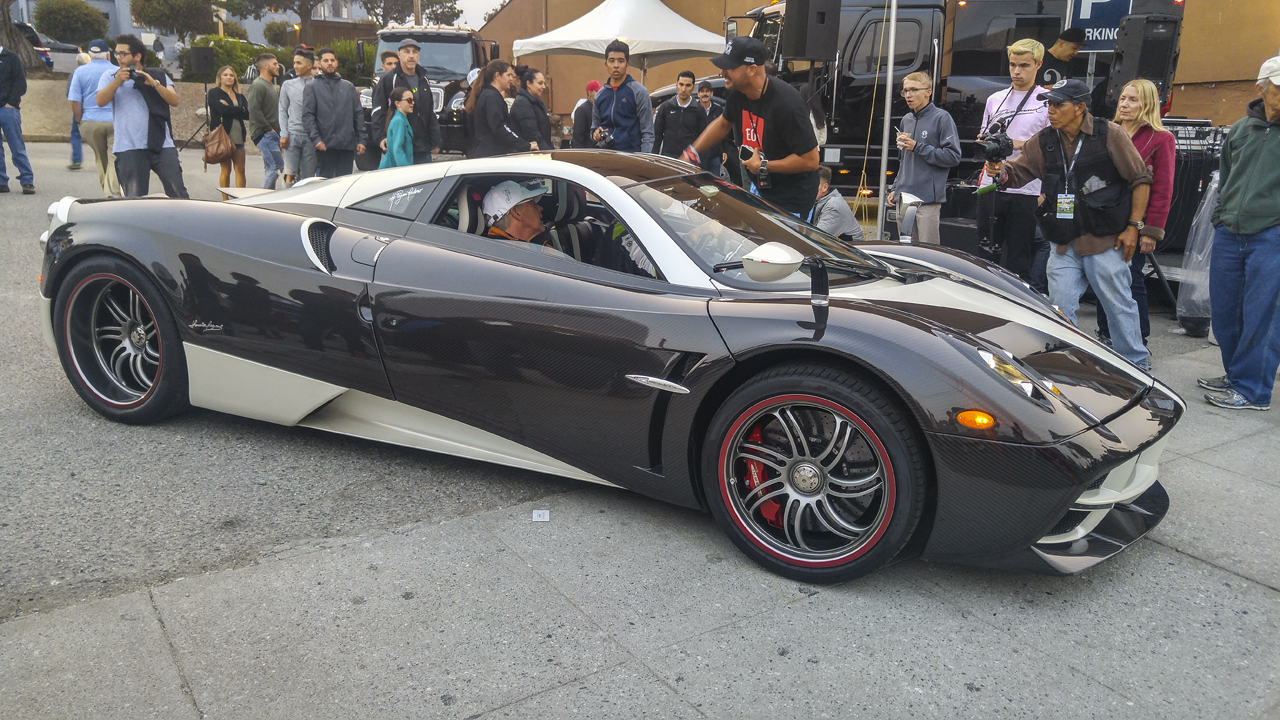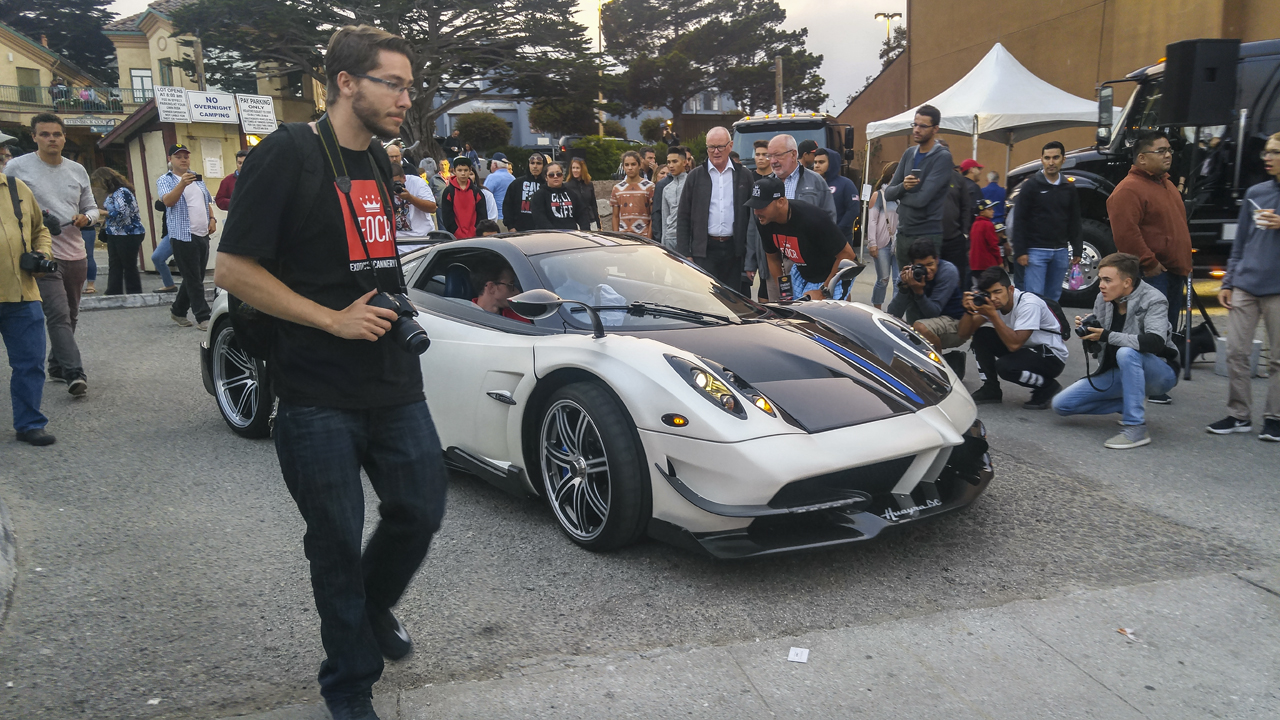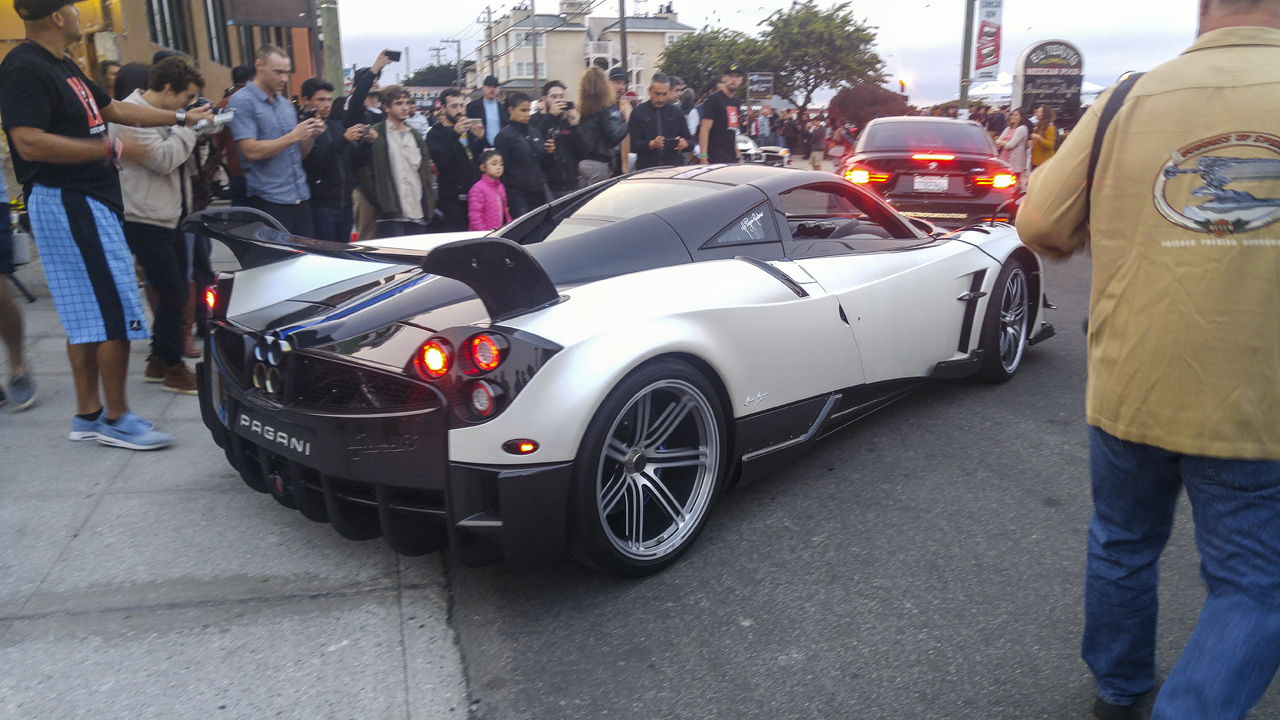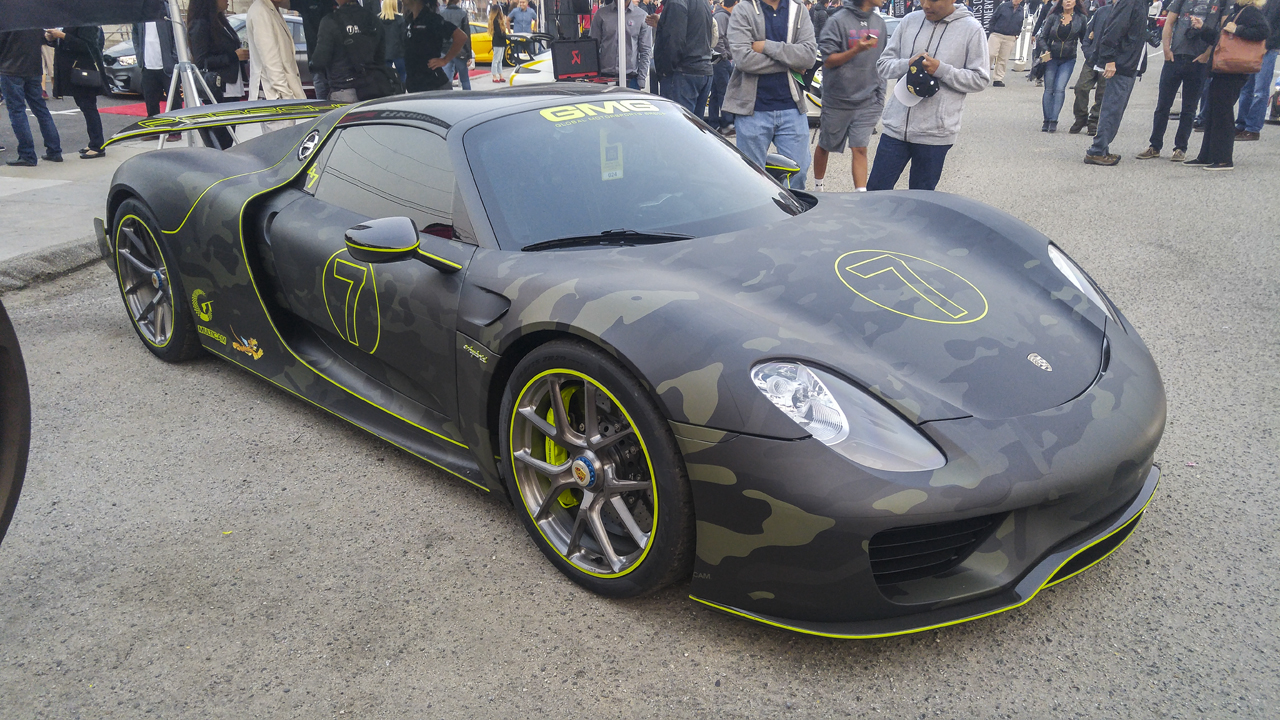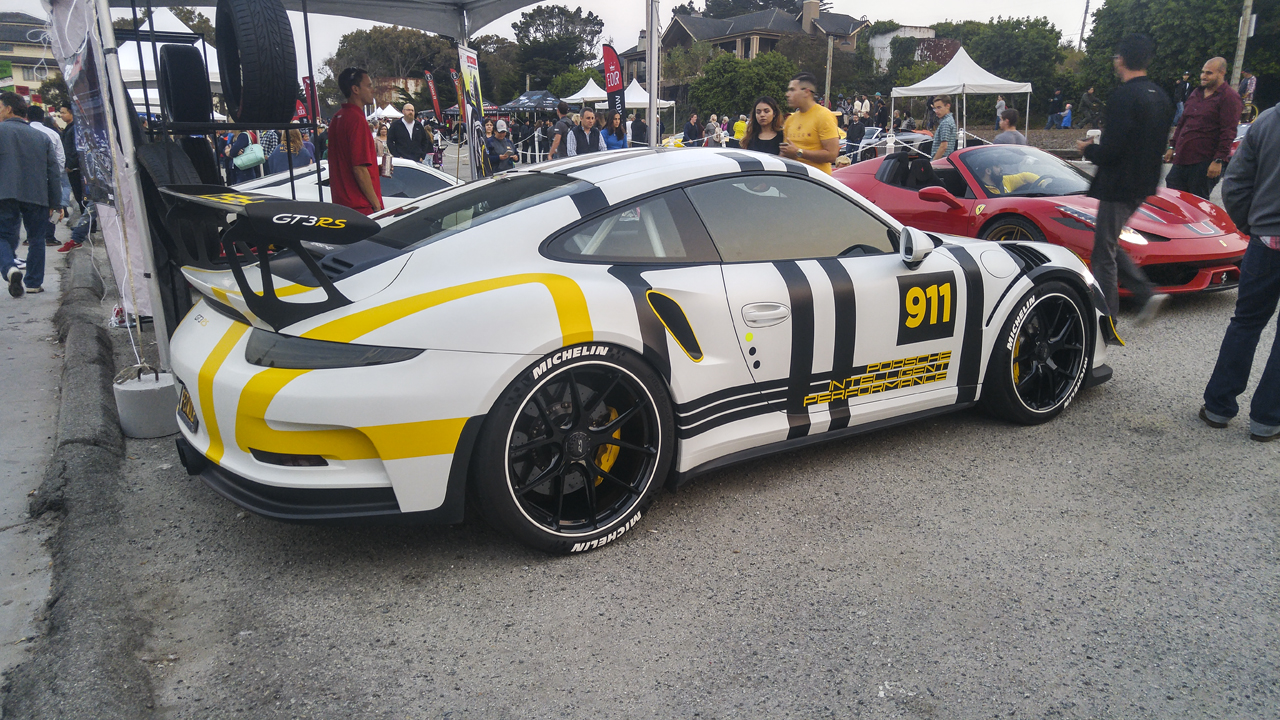 BMW's new M4 GTS was quite cool to see in person, especially having already been customized to such an impressive level.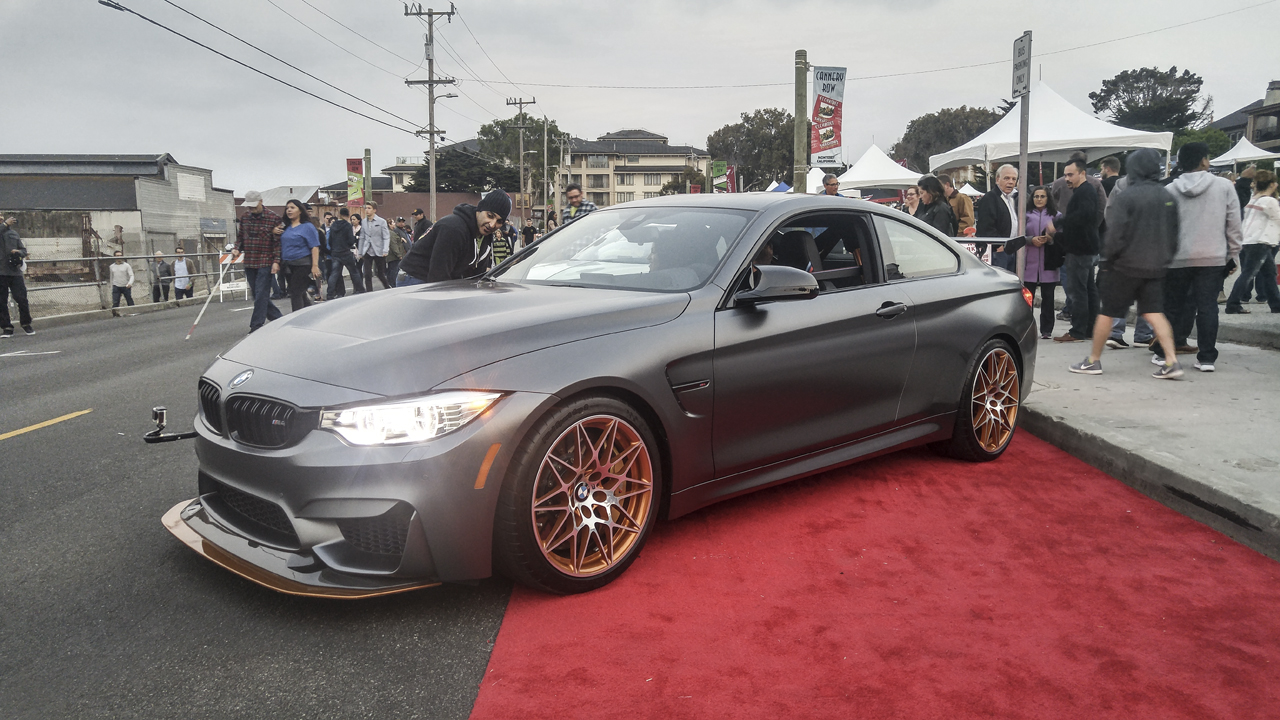 Liberty Walk has been taking the world of widebody kits by storm, and this Porsche 997 is a clear statement as to why!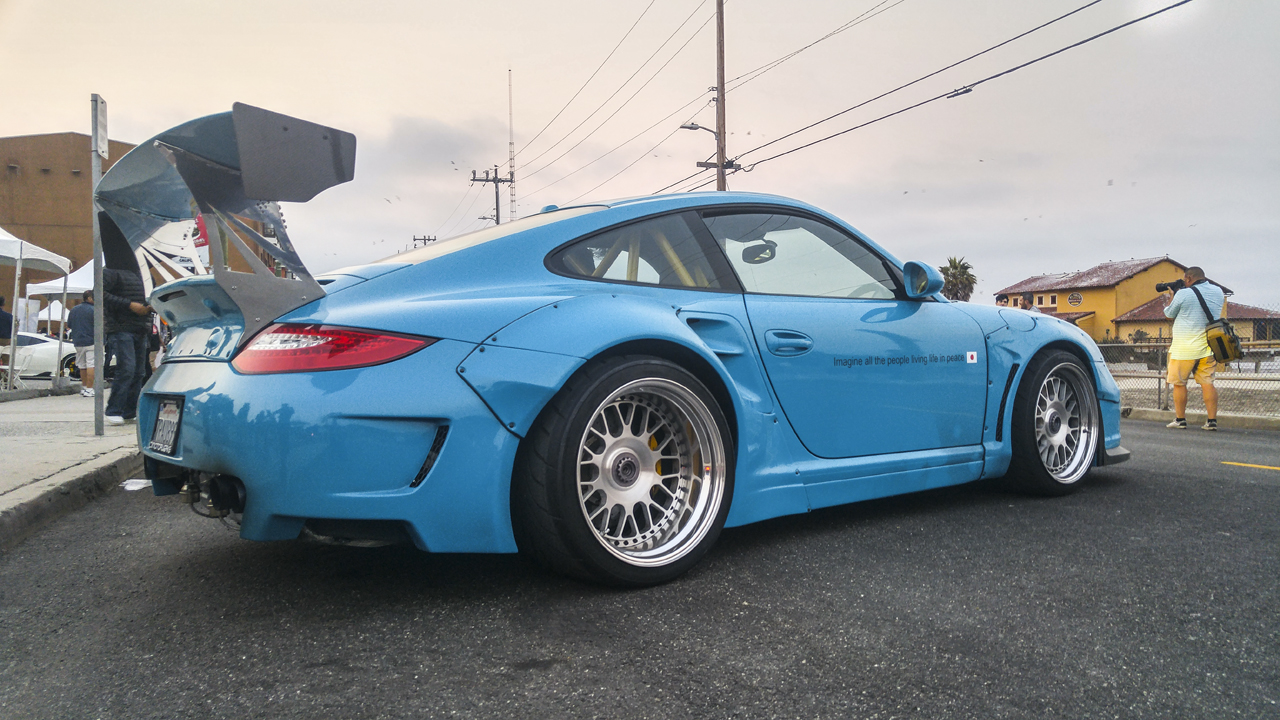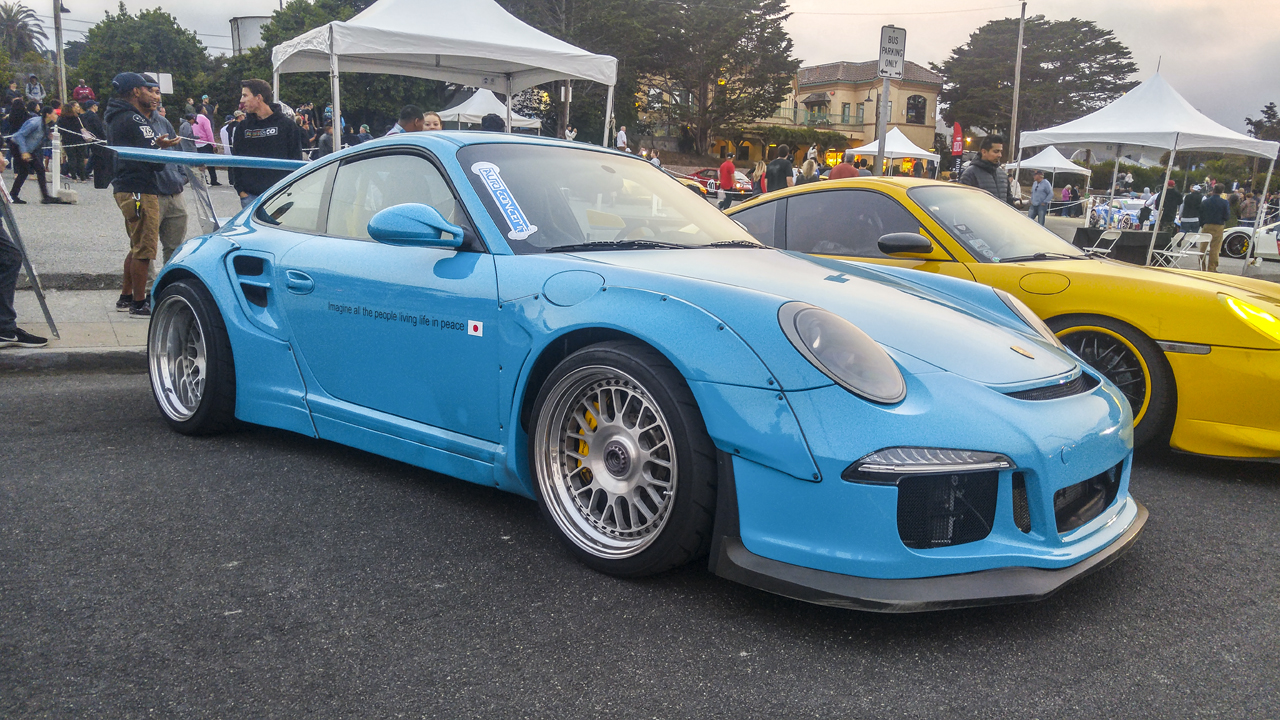 This custom sky blue La Ferrari garnered quite the crowd as it tried to head out.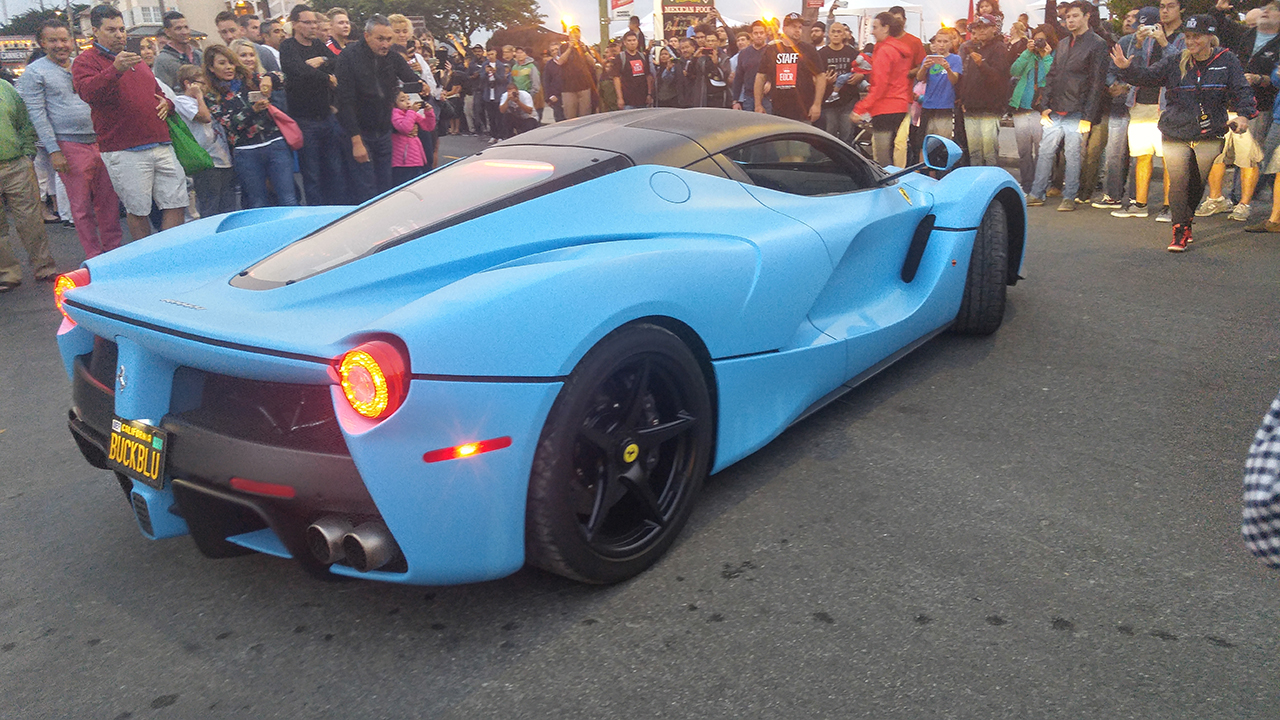 We swear, there is a La Ferrari hiding somewhere amongst this sea of humanity.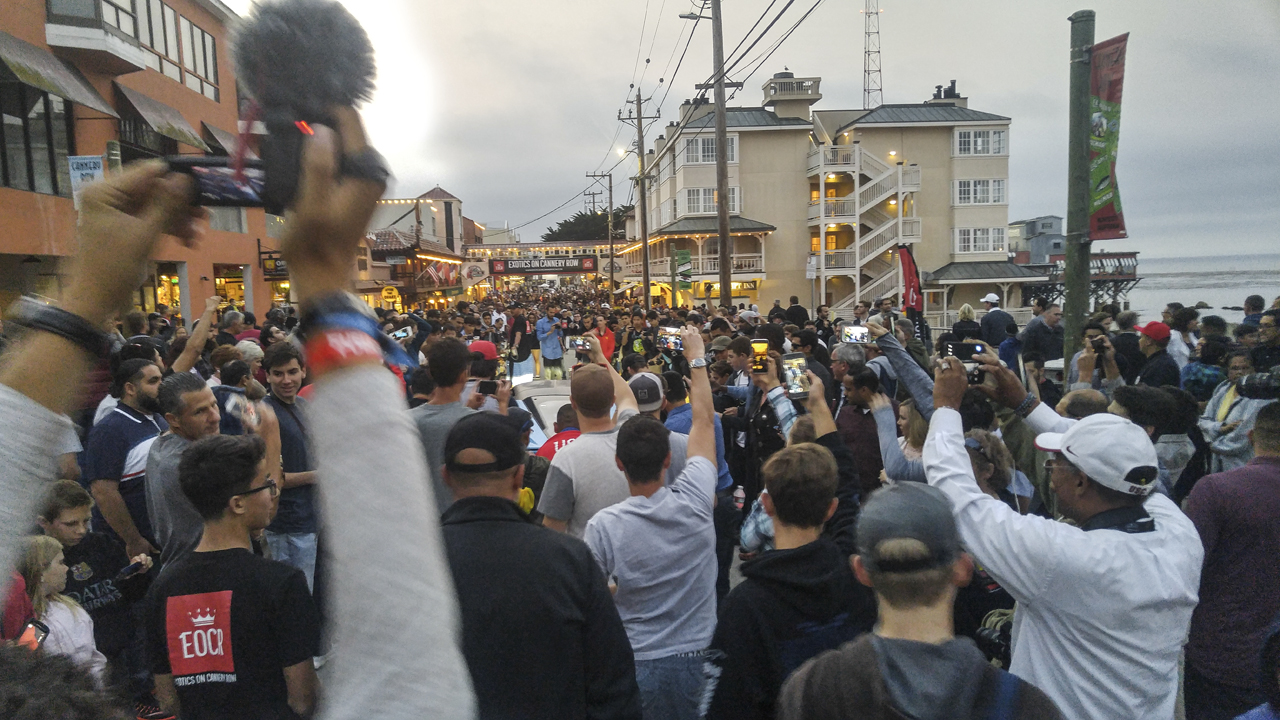 Saturday morning found us back at the Black Horse Golf Course; the Fabspeed booth all ready and open for business at the Concorso Italiano.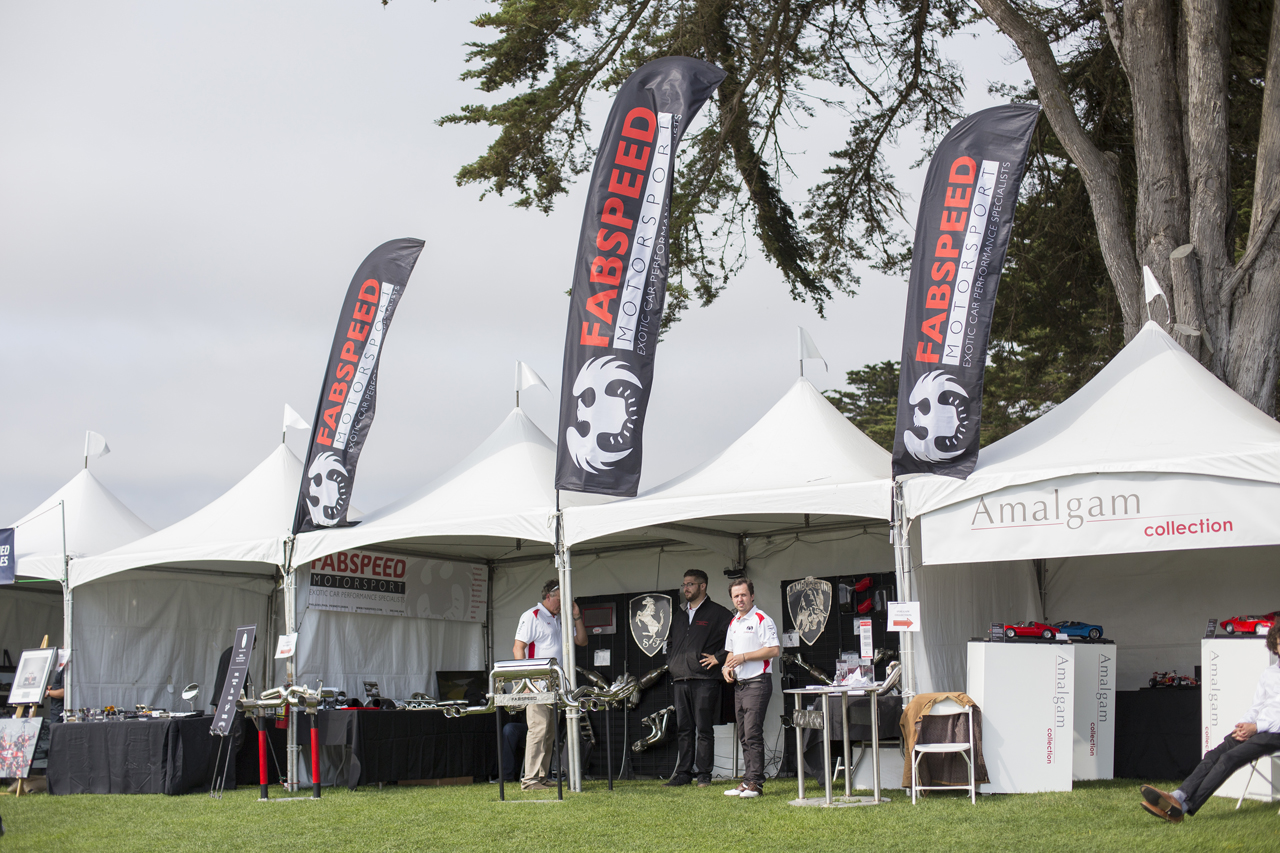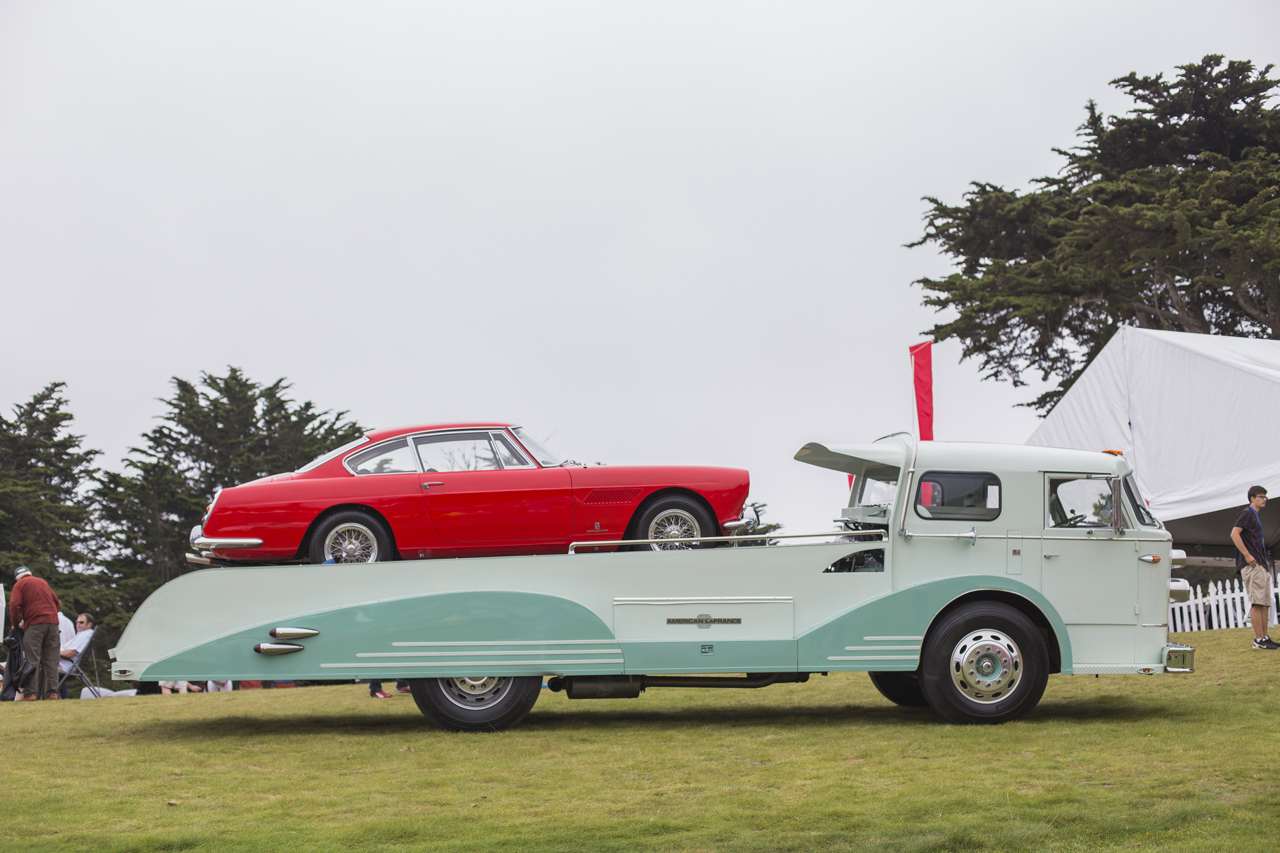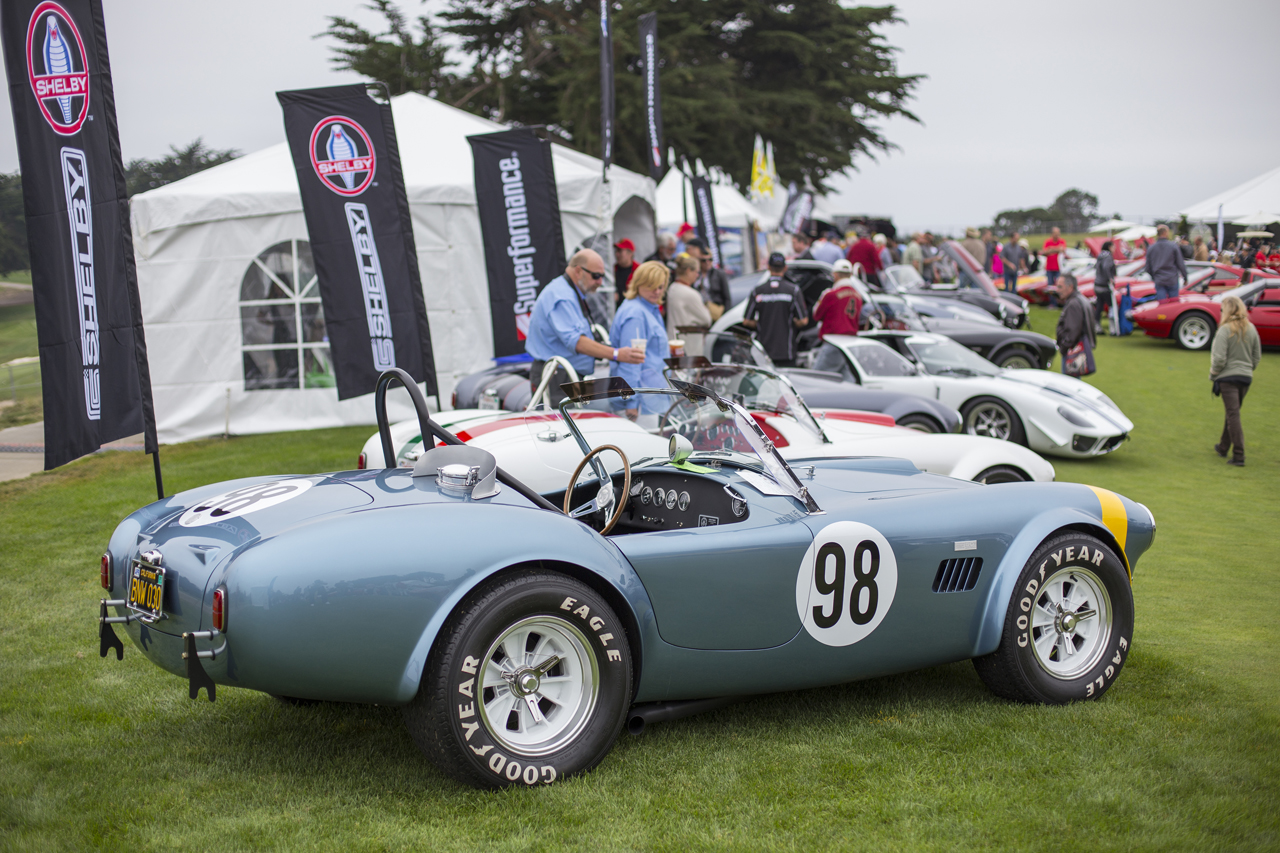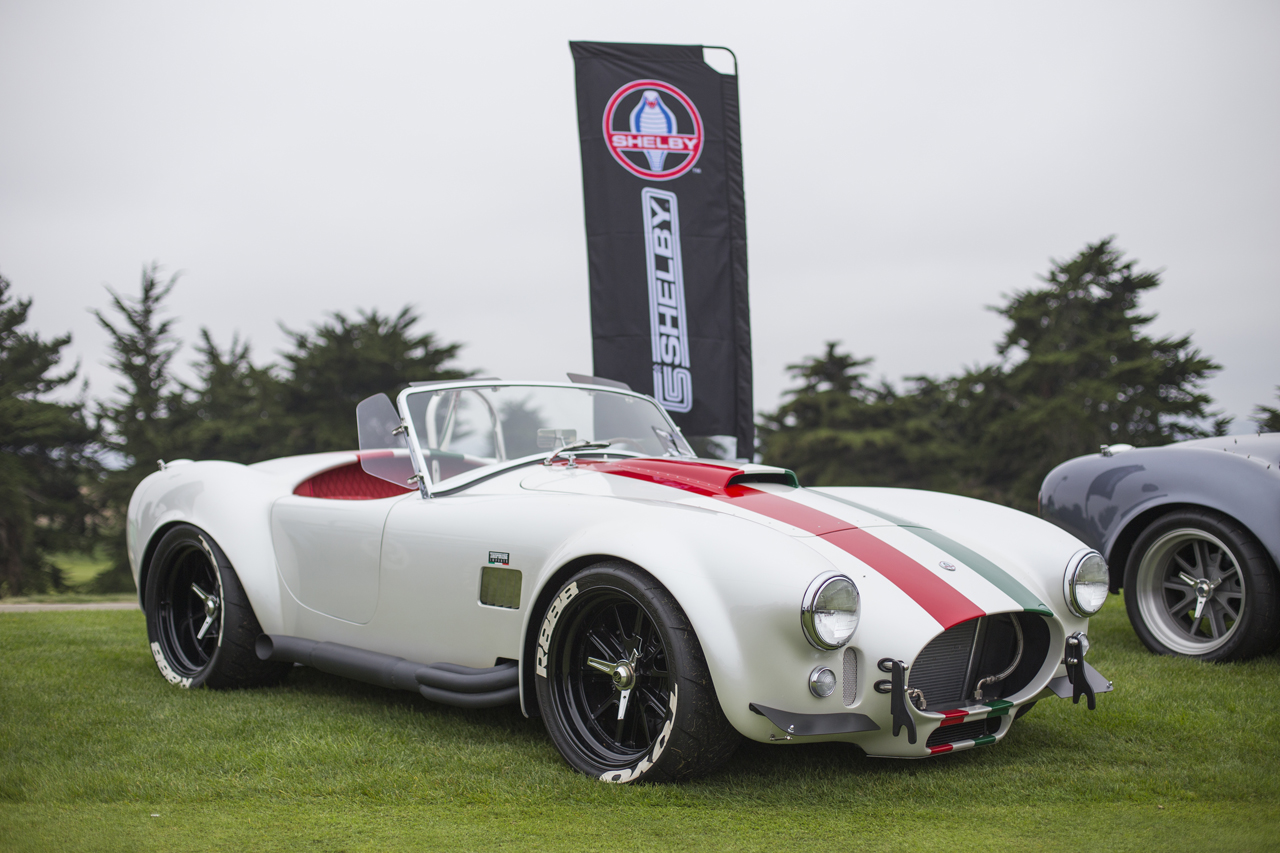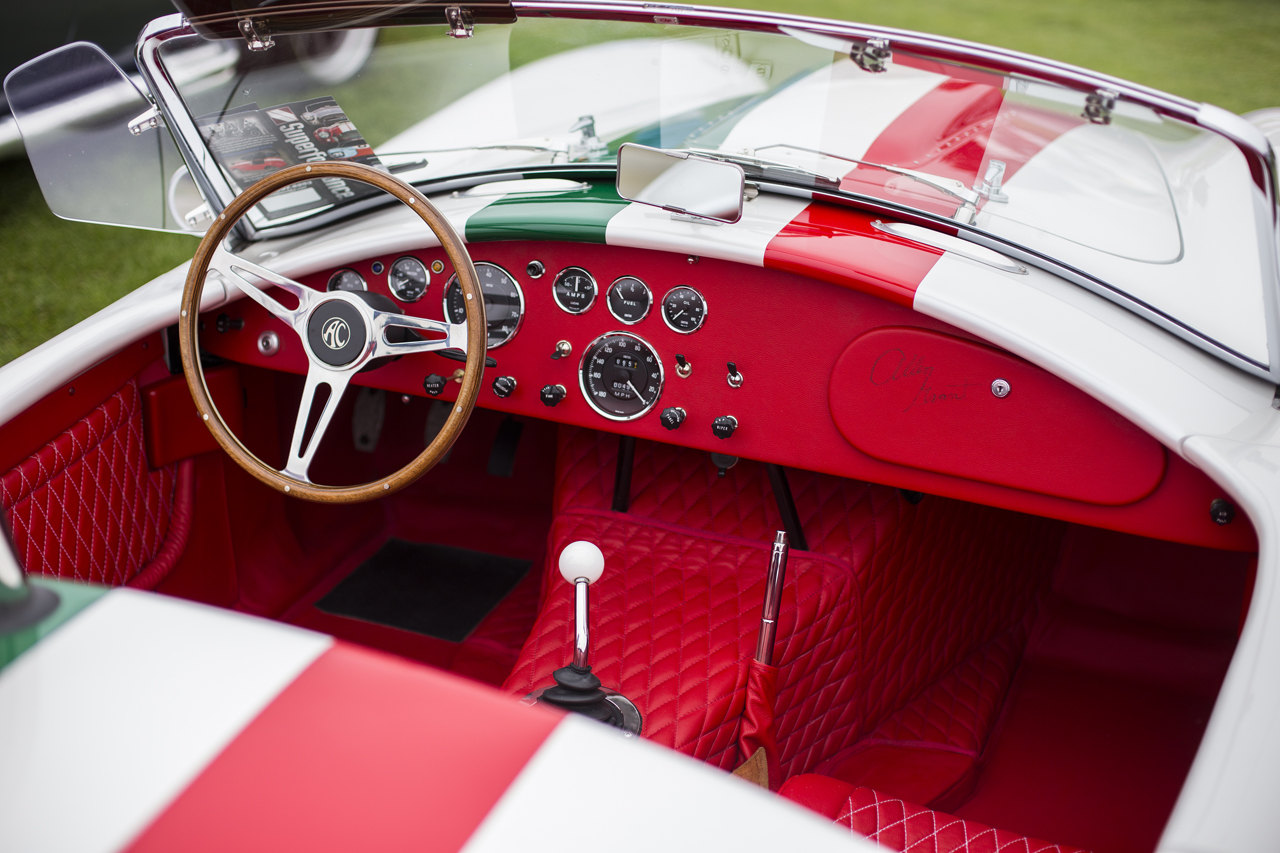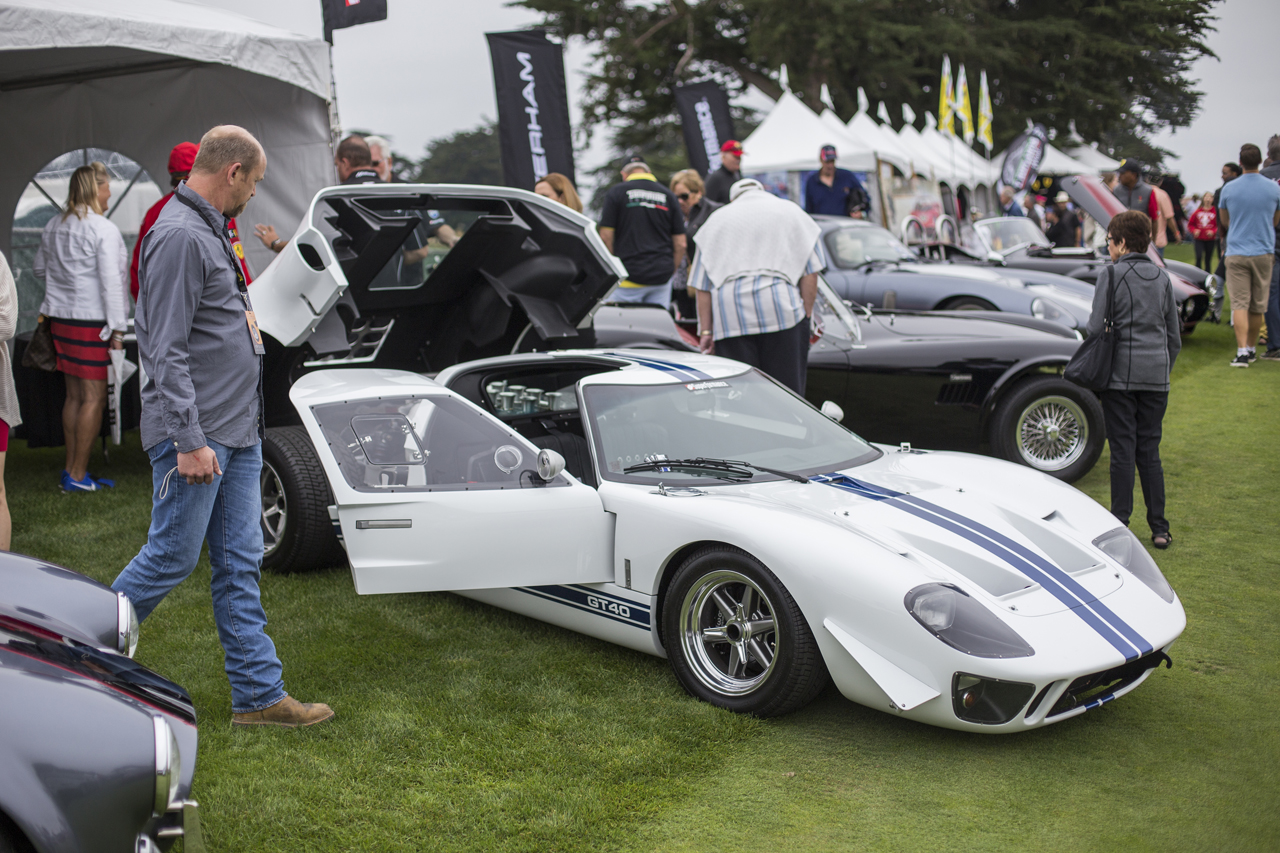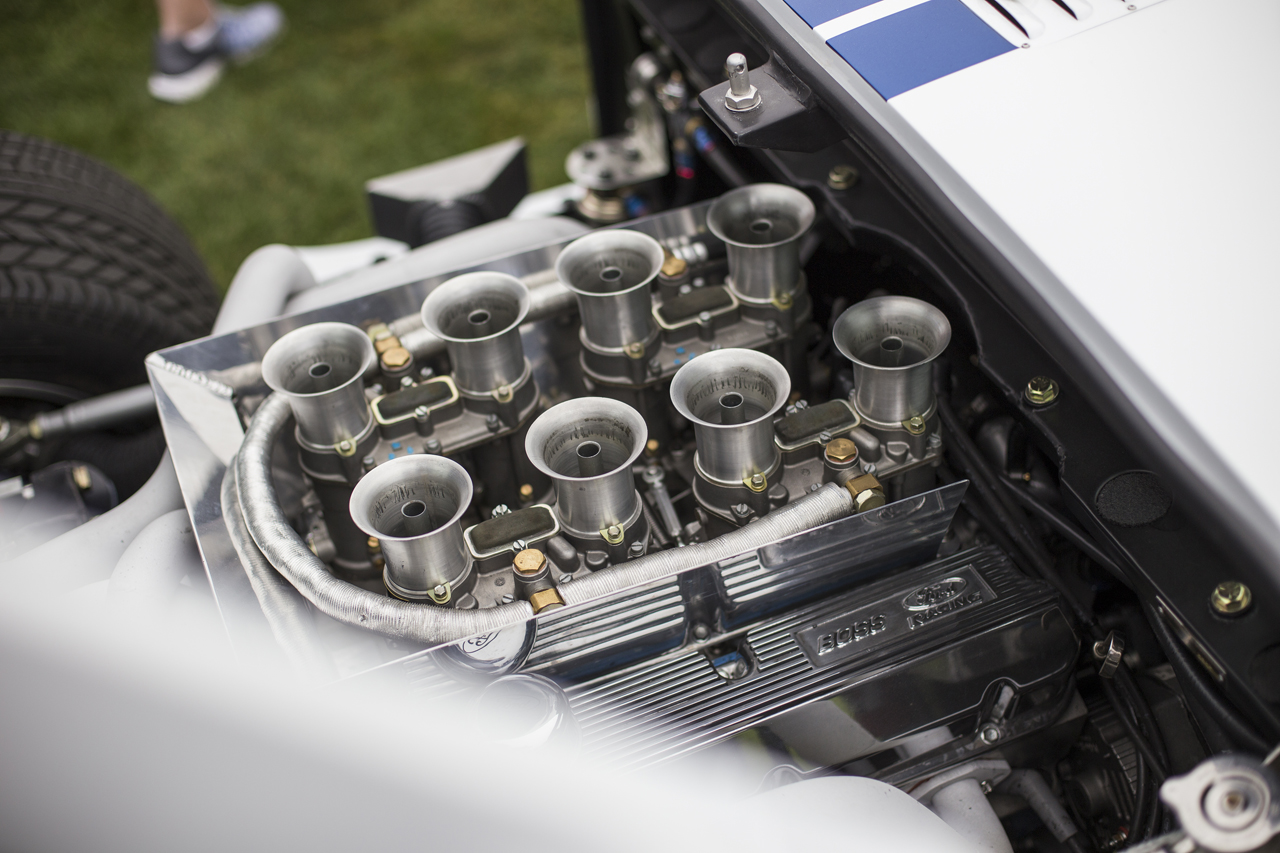 It was fun seeing scores of Fabspeed customers all in one place, like this Ferrari 458 Italia decked out with Fabspeed Deluxe Challenge Style Tips.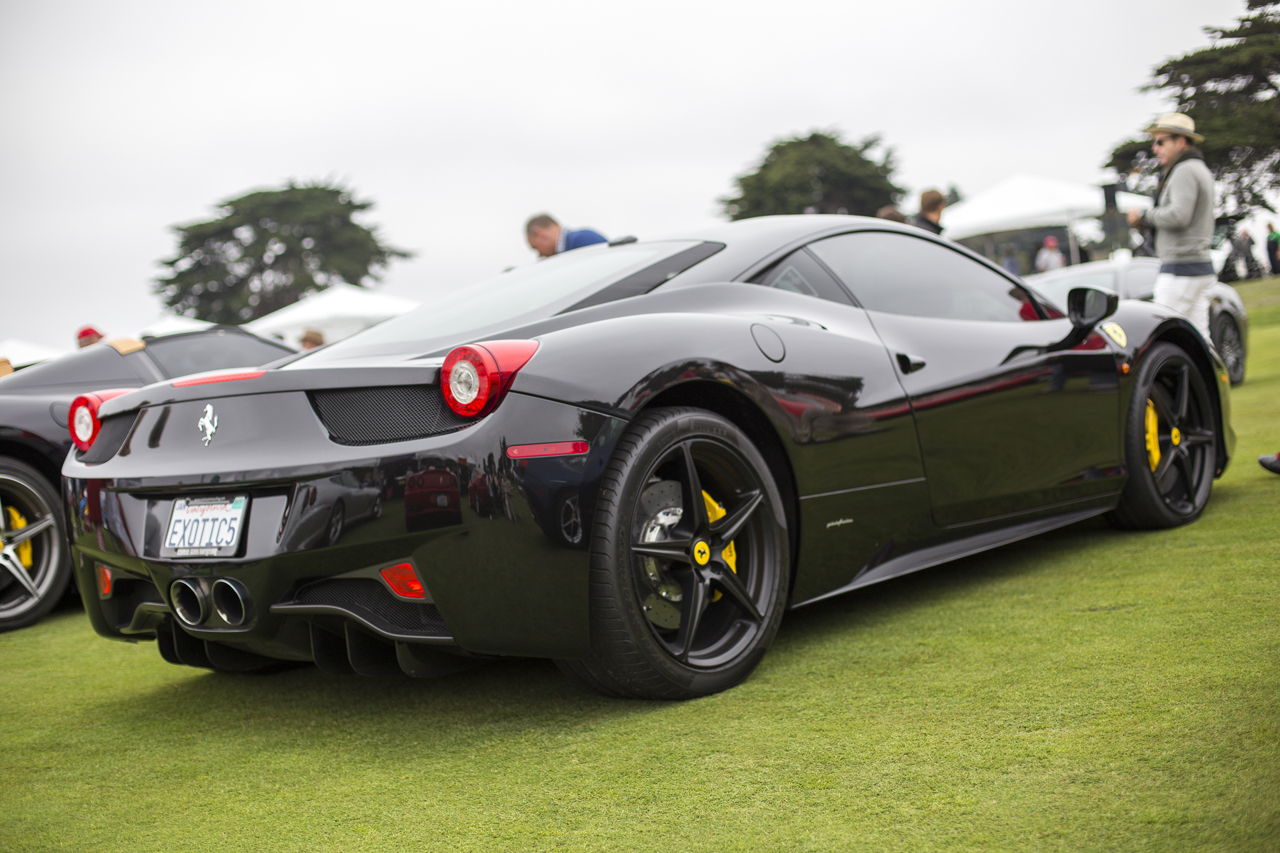 World famous Ferrari collector, David Lee, showed up in a big way with his whole line-up of Ferrari super cars, which astonishingly only accounts for a very small fraction of his whole collection.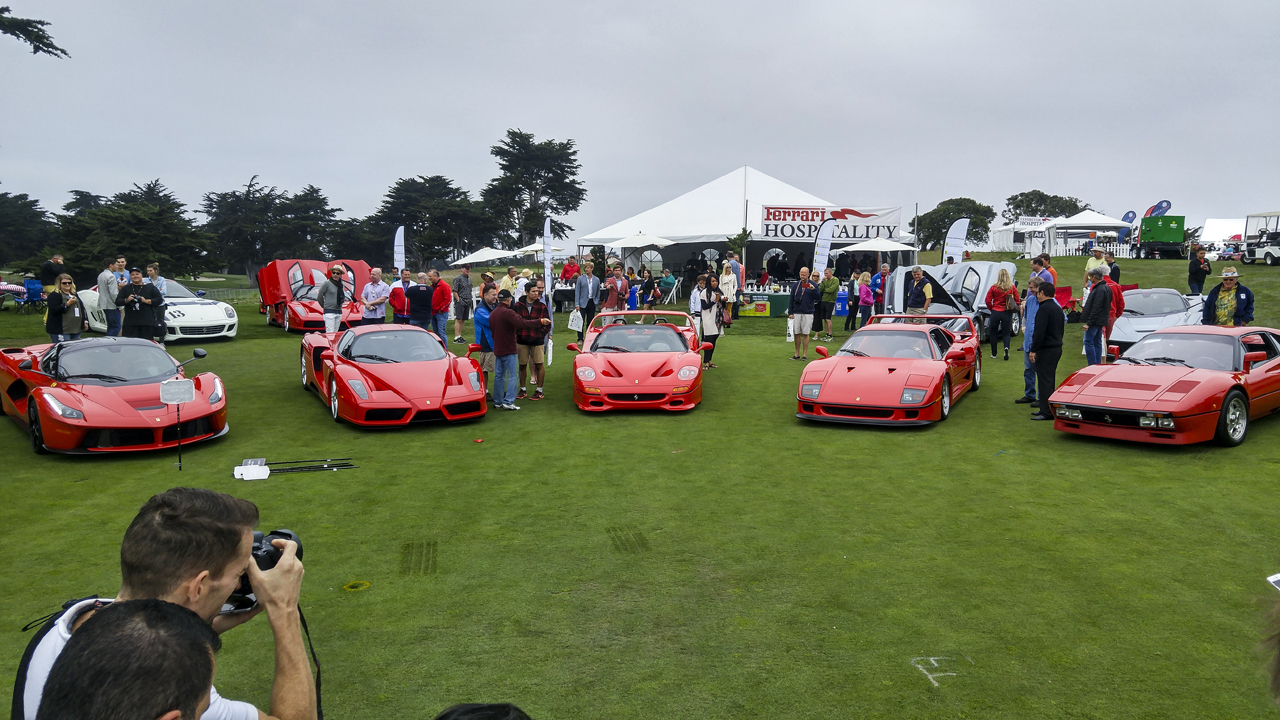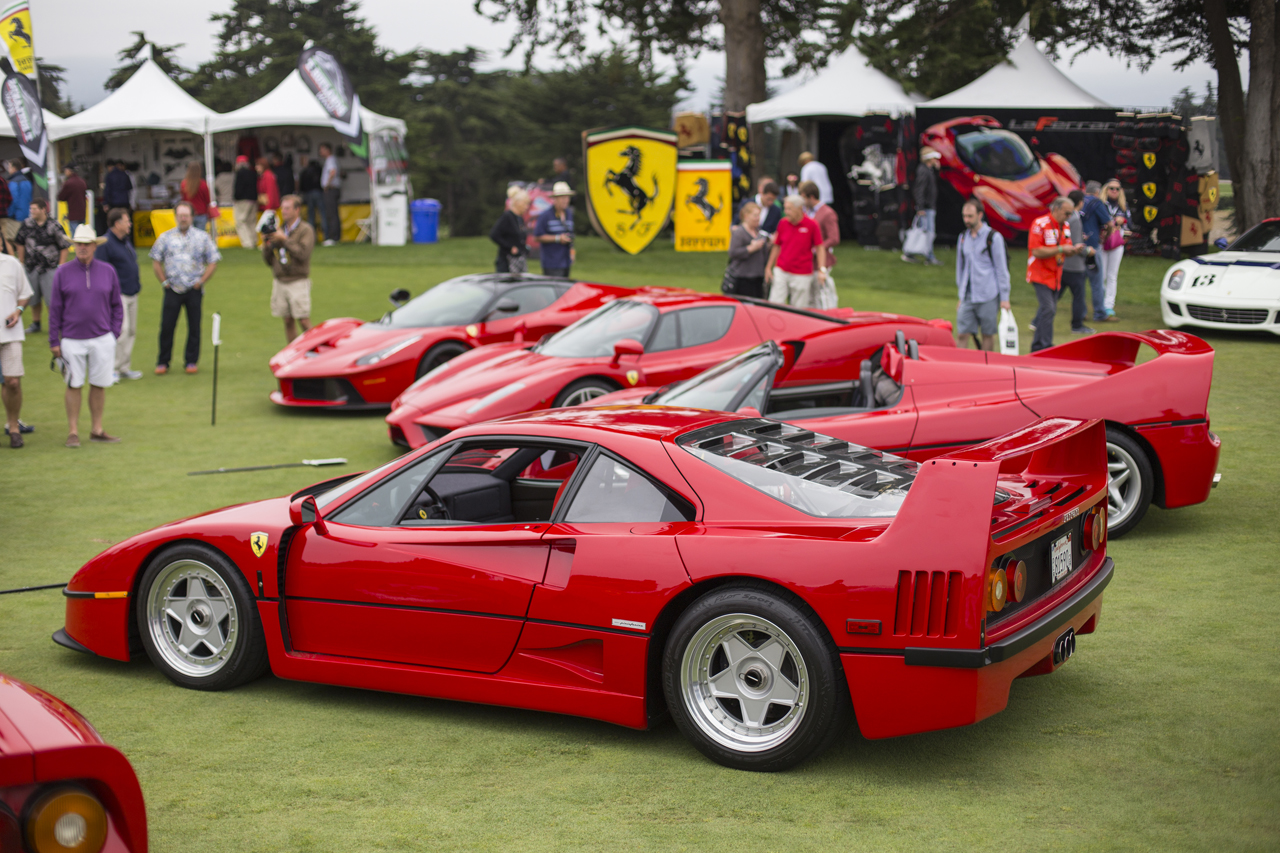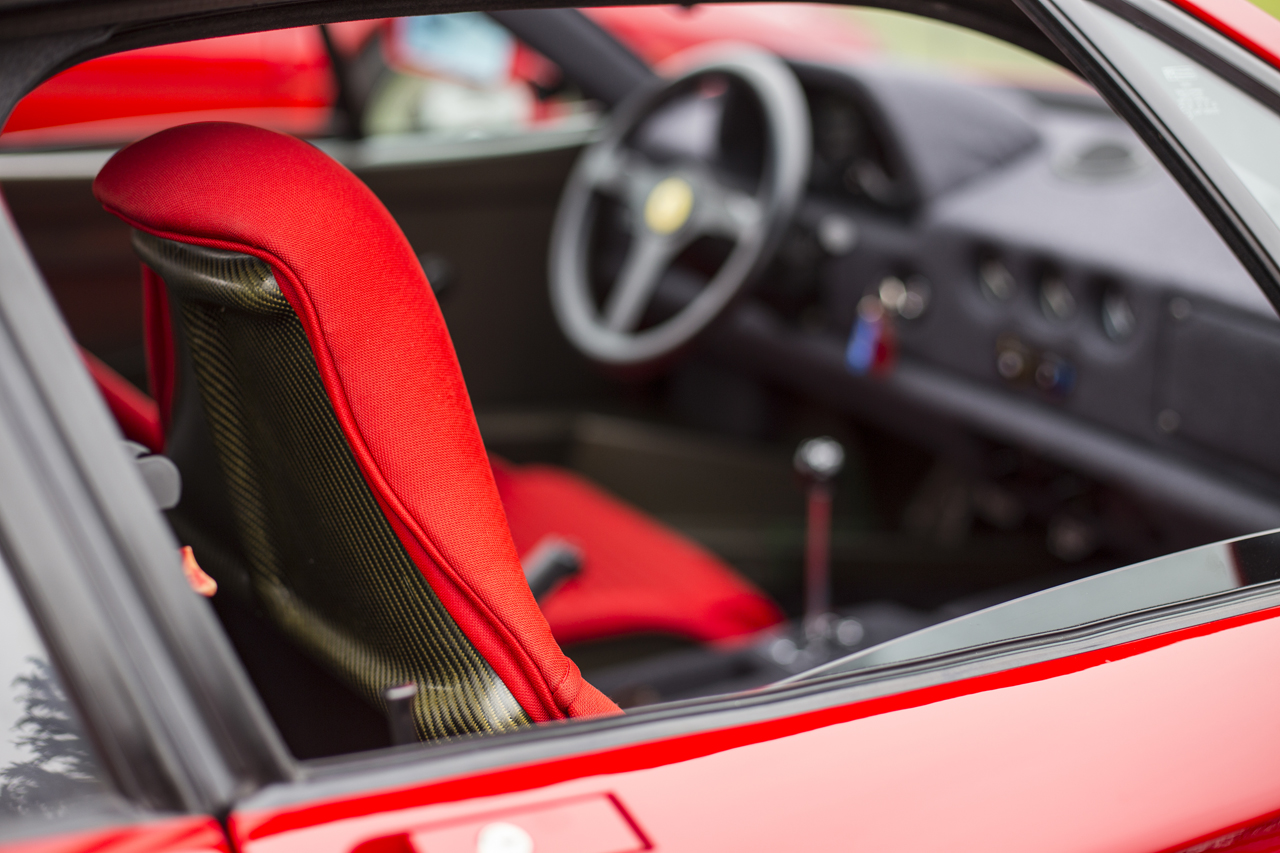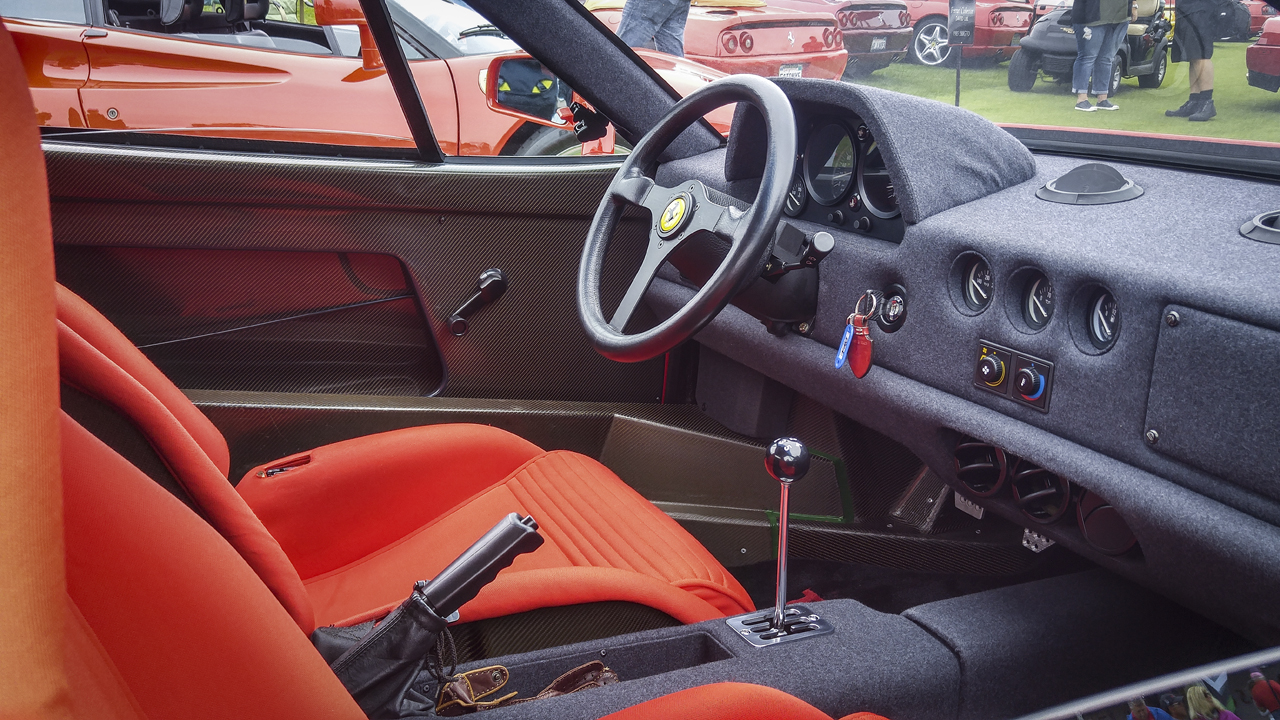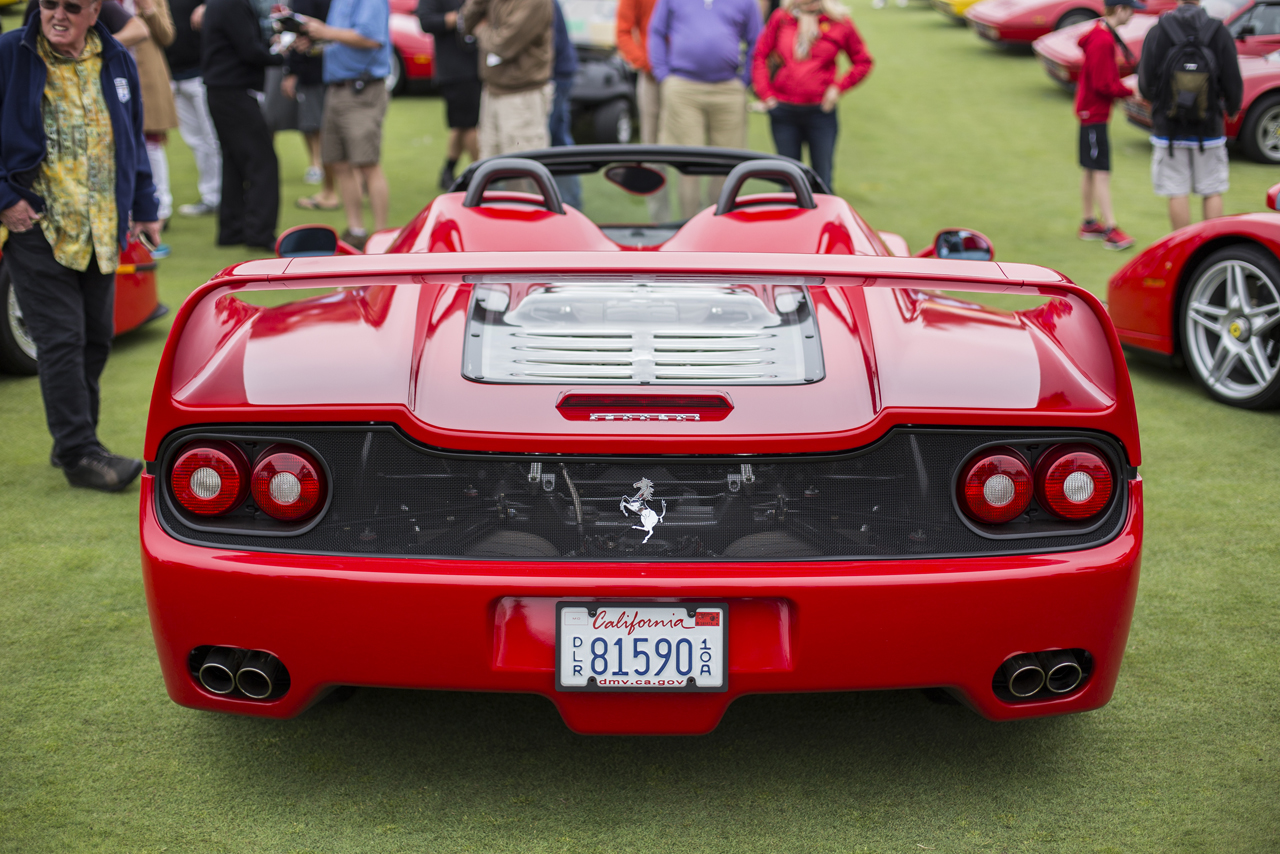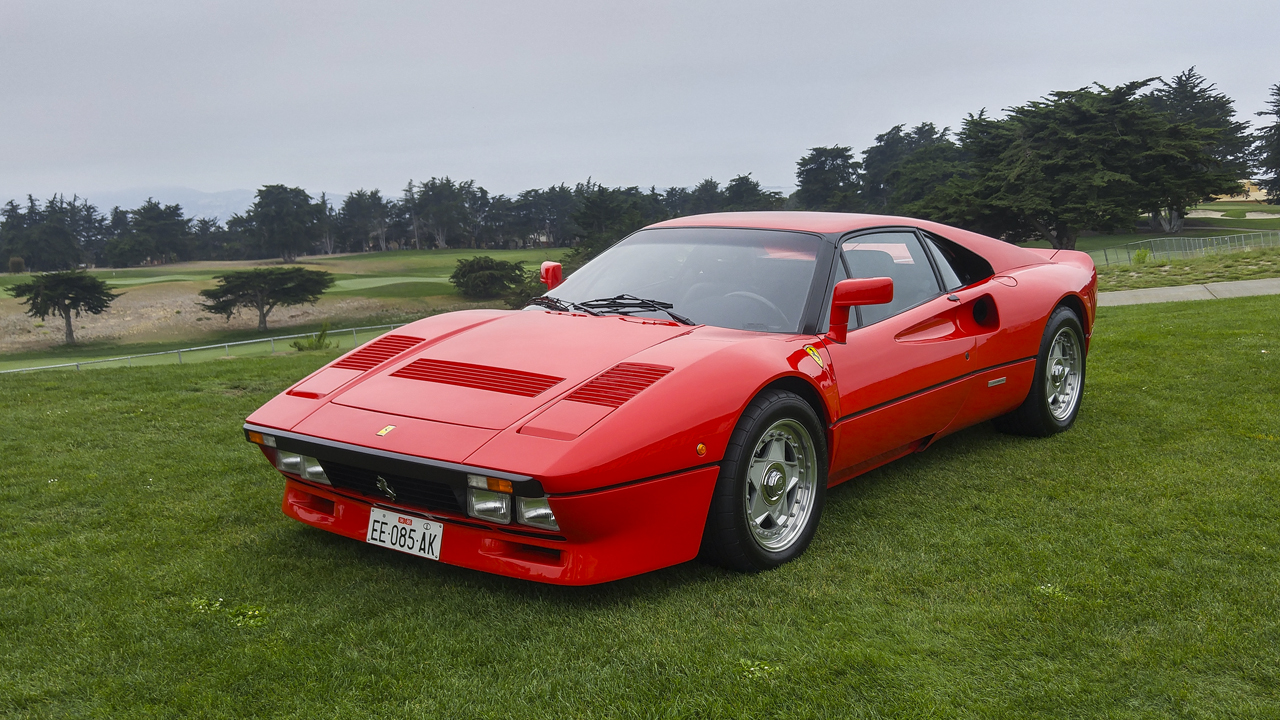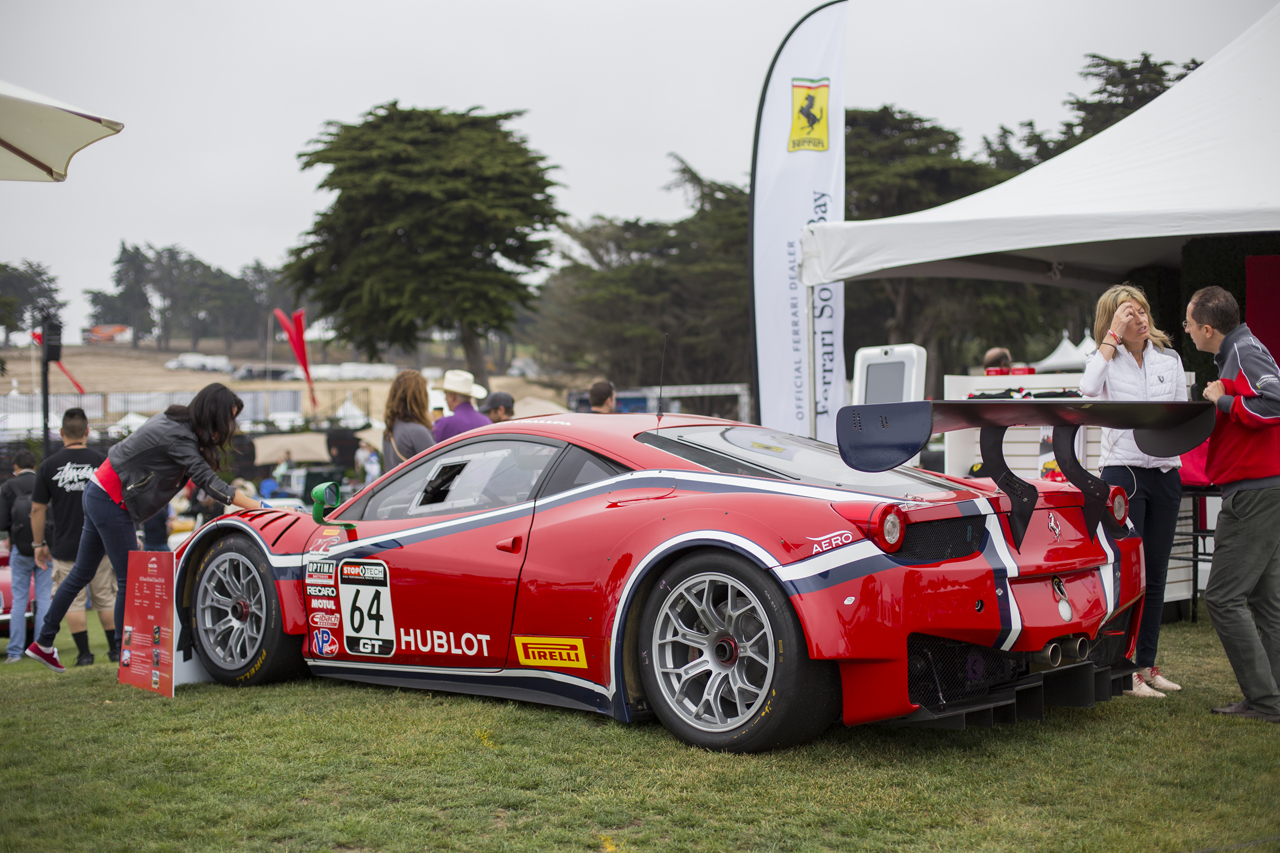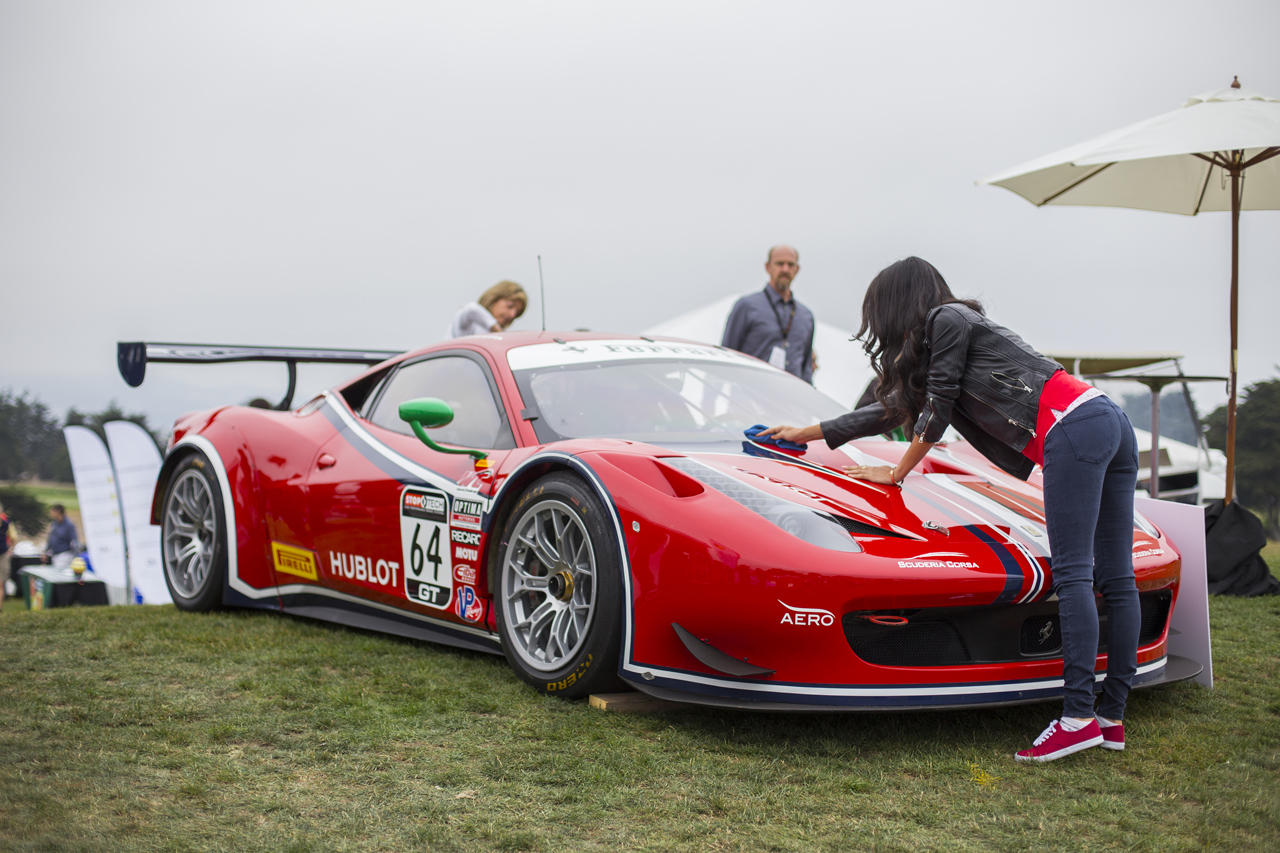 The Ferrari 488 GTB built by TAG Motorsports and displayed at the Meguiar's booth was a perfect example of how well these cars take to being modified. The beautiful HRE wheels and carbon fiber upgrades perfectly accented the factory body lines.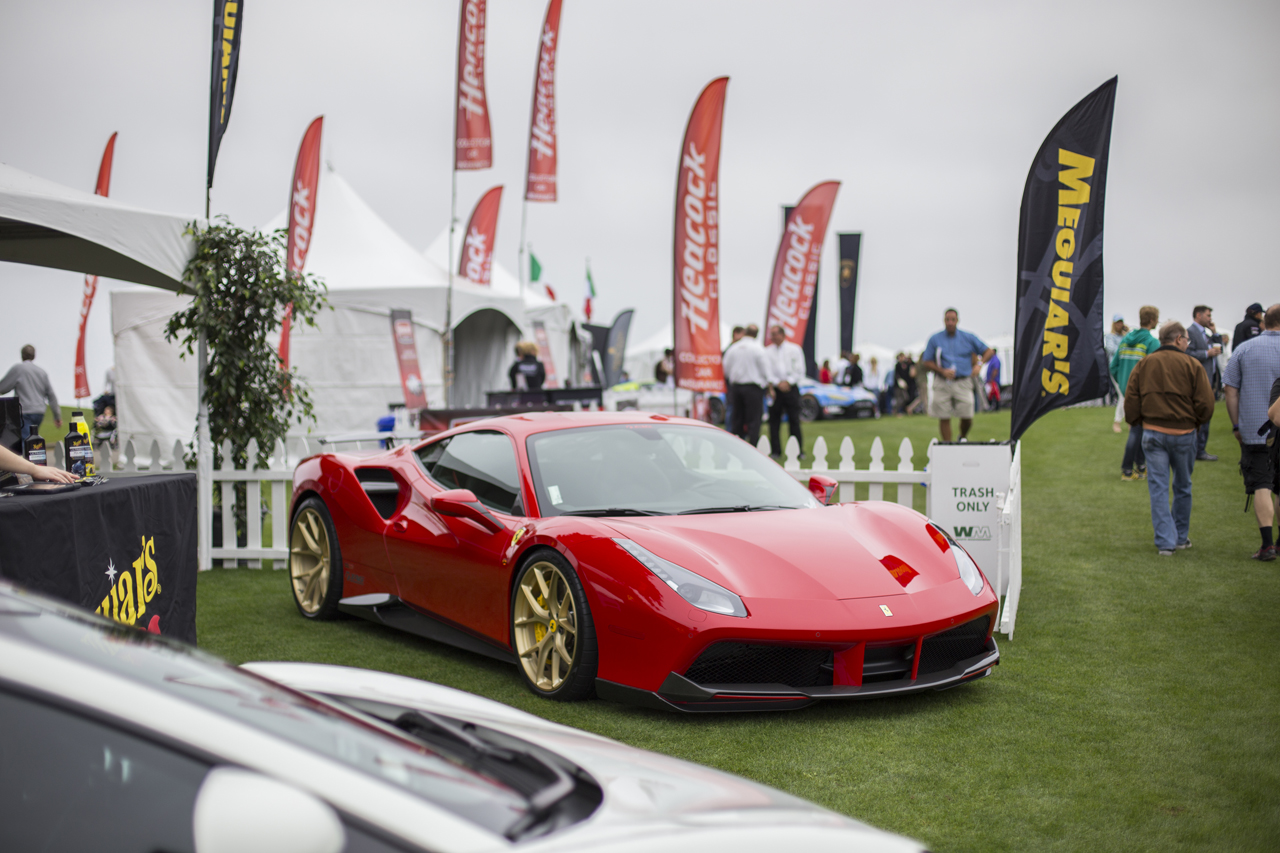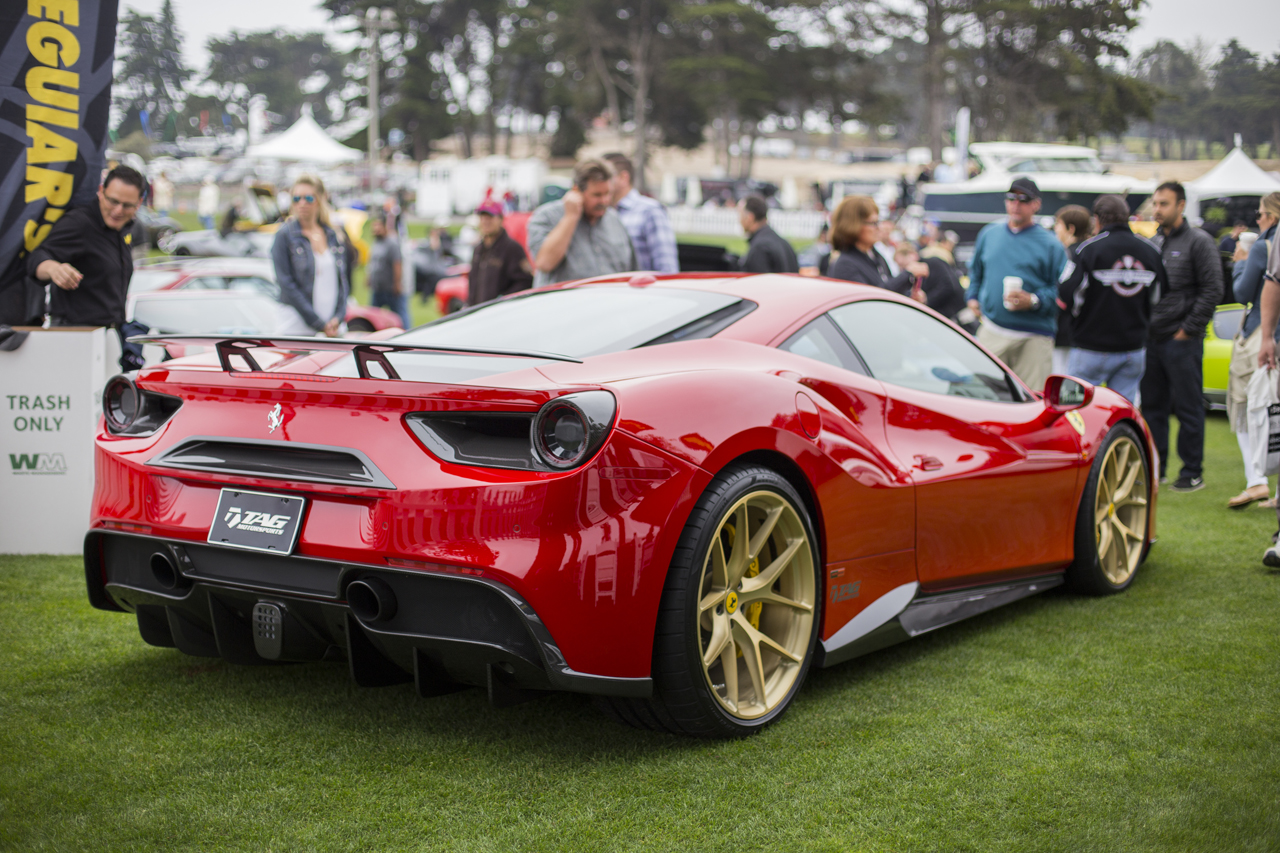 Lamborghini's corral was packed to the fences with wonderful examples of the Italian bulls - ranging from classic Miura's, Countach's, and Diablo's all the way up through Aventador SV Roadsters.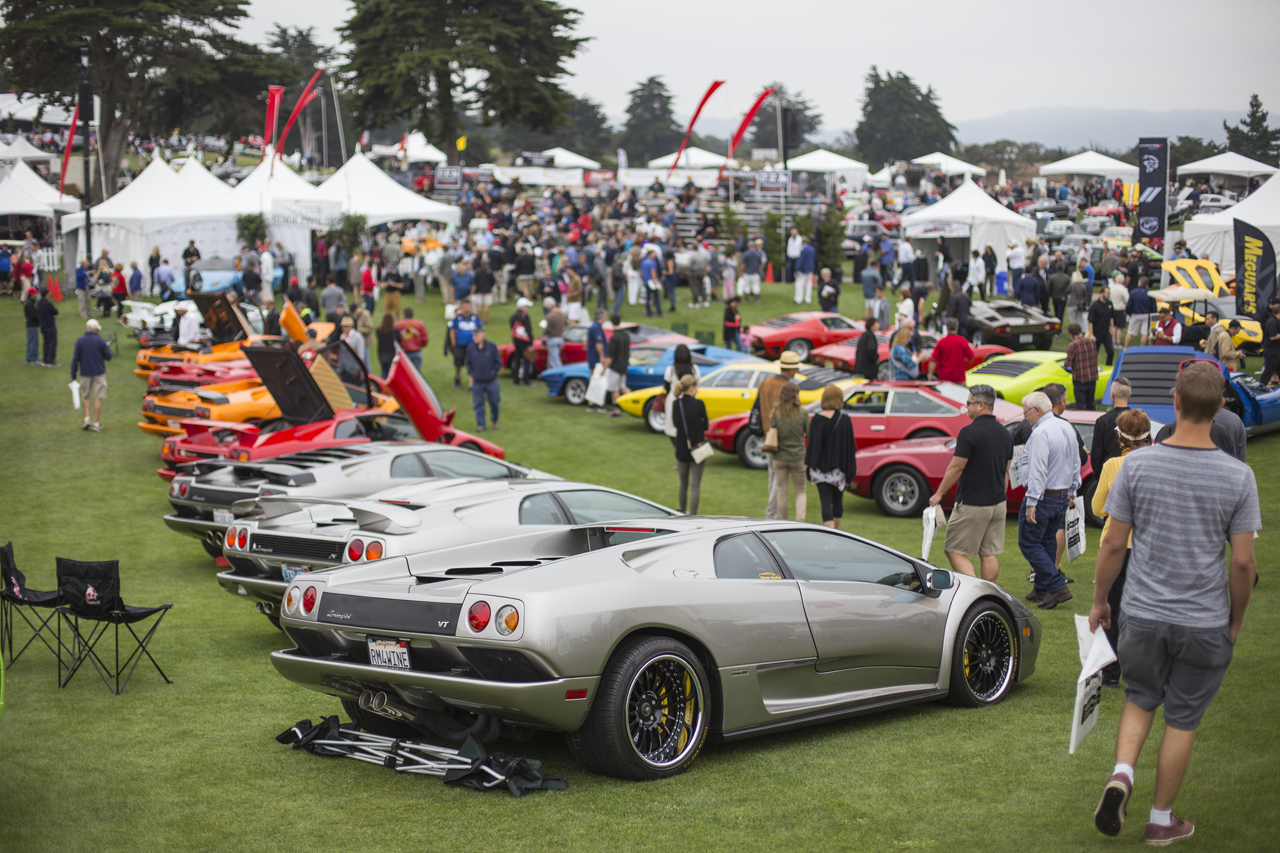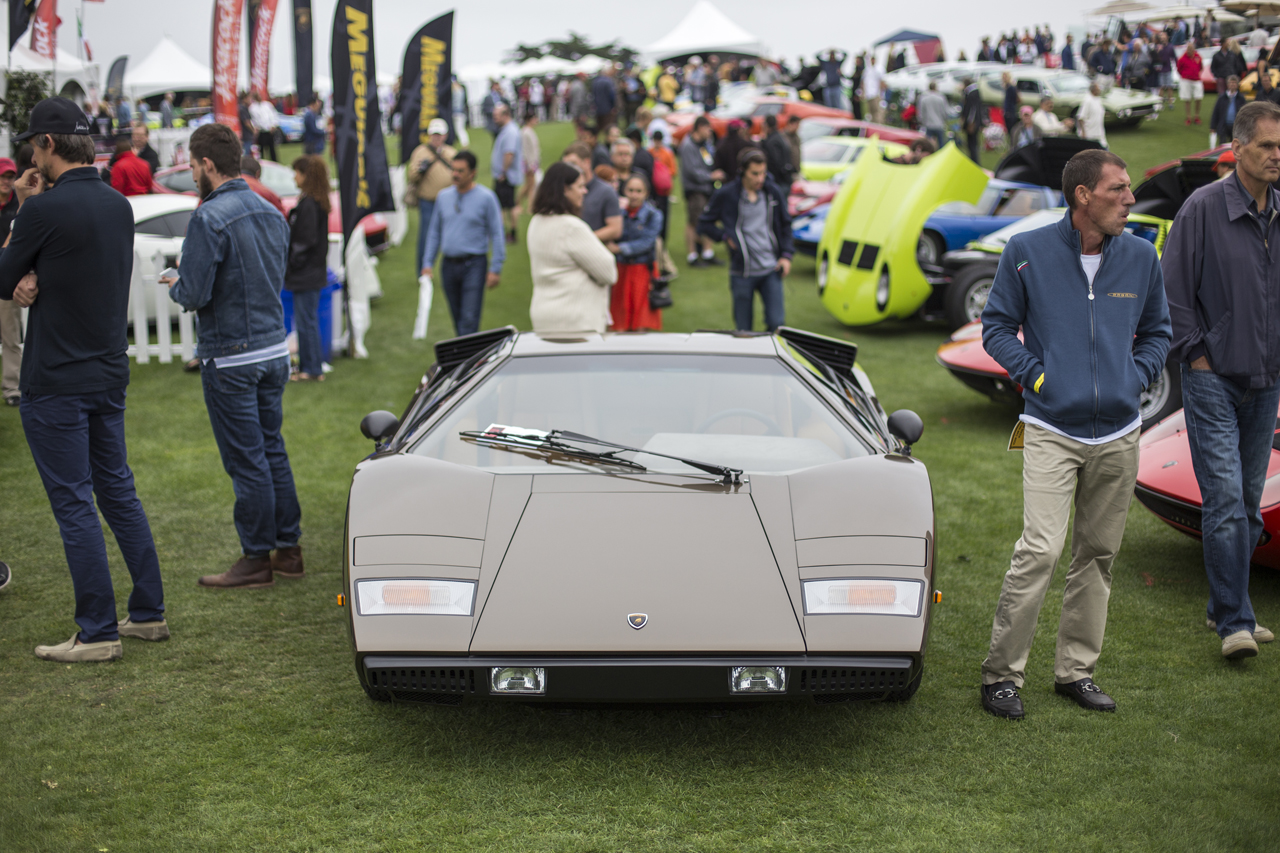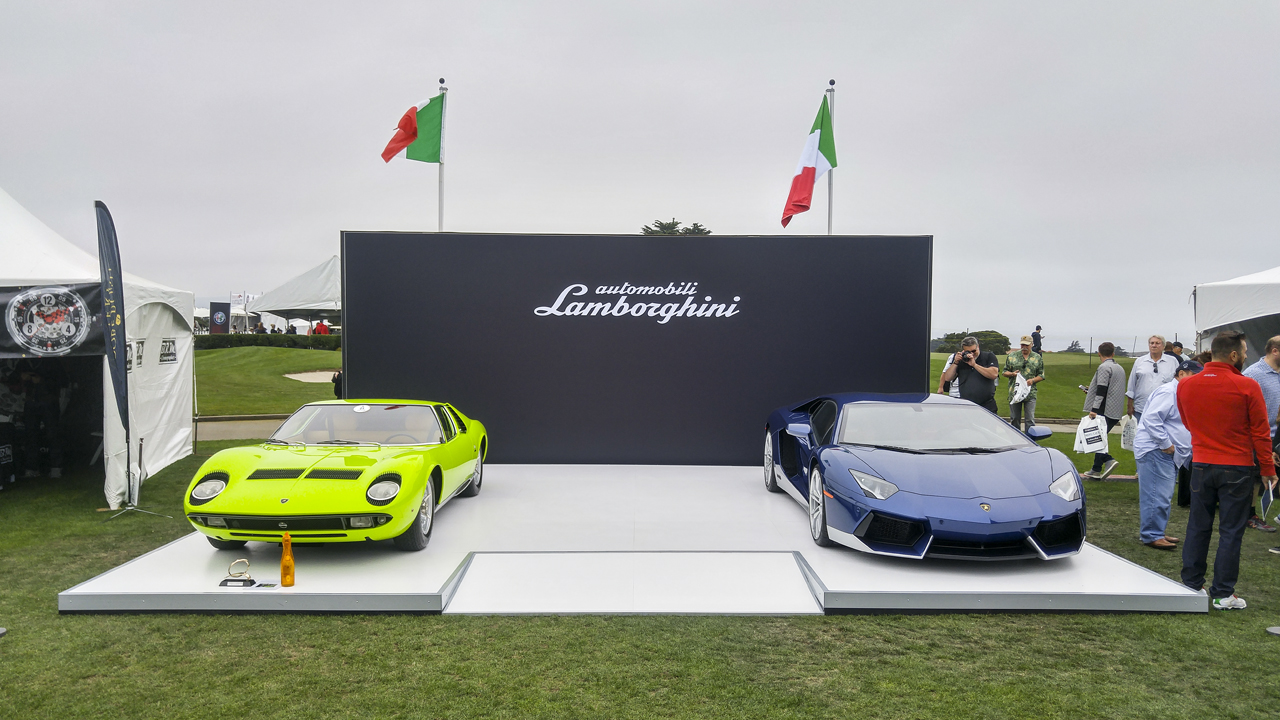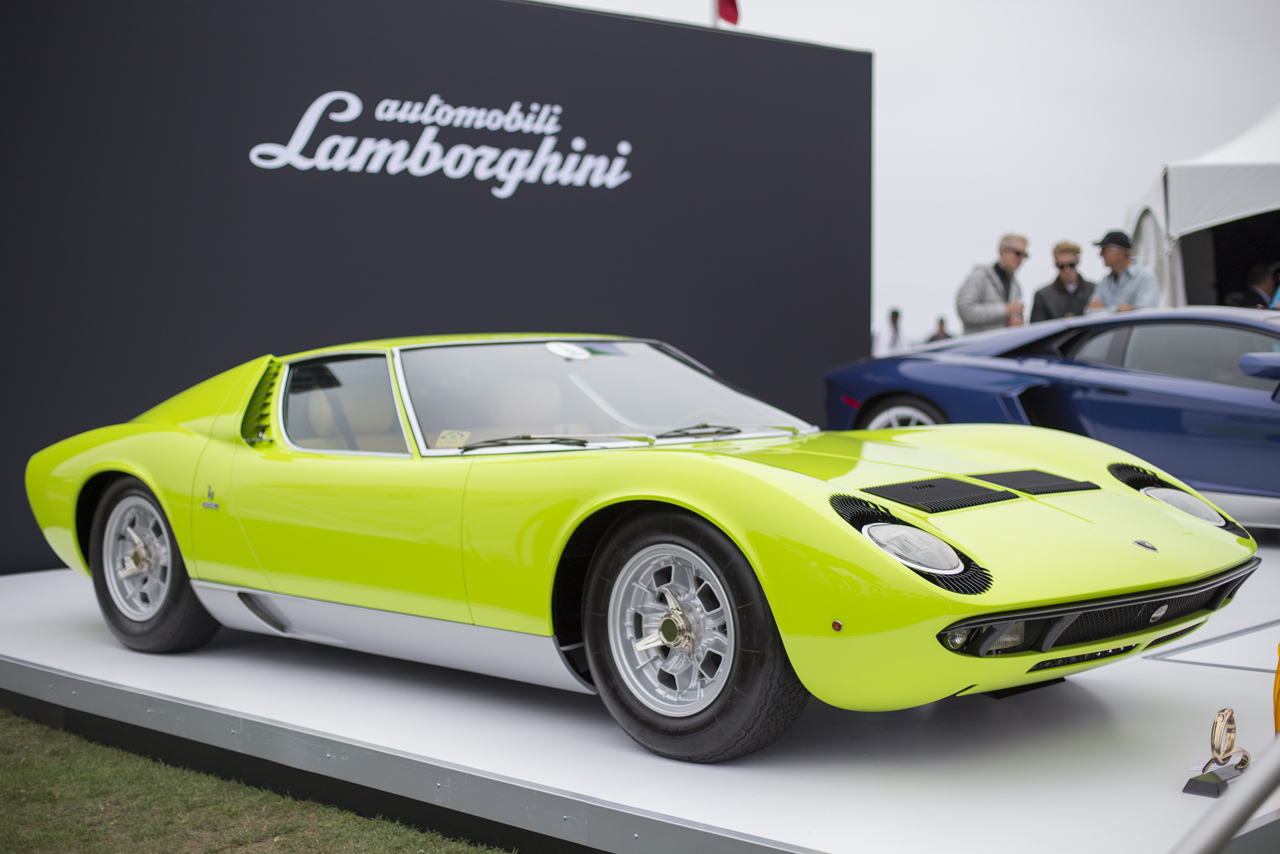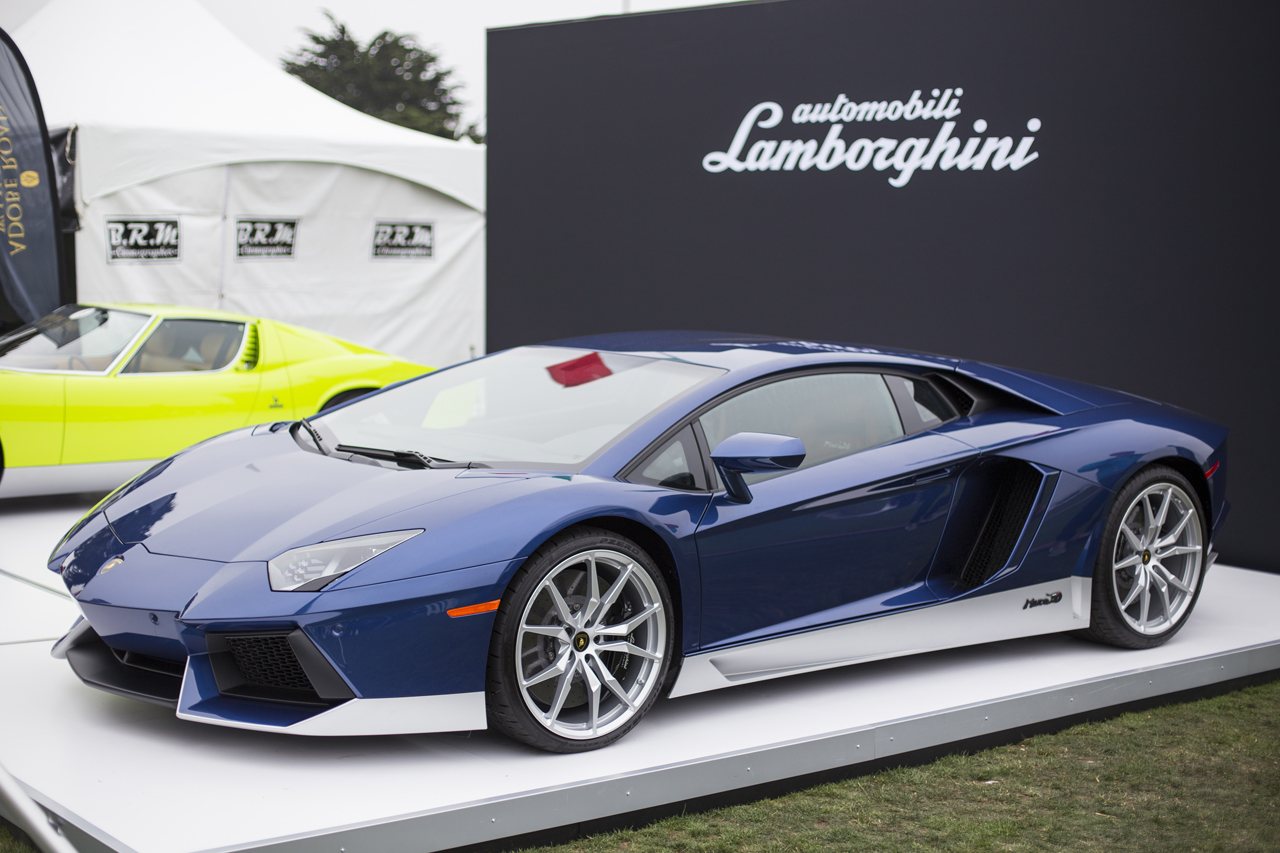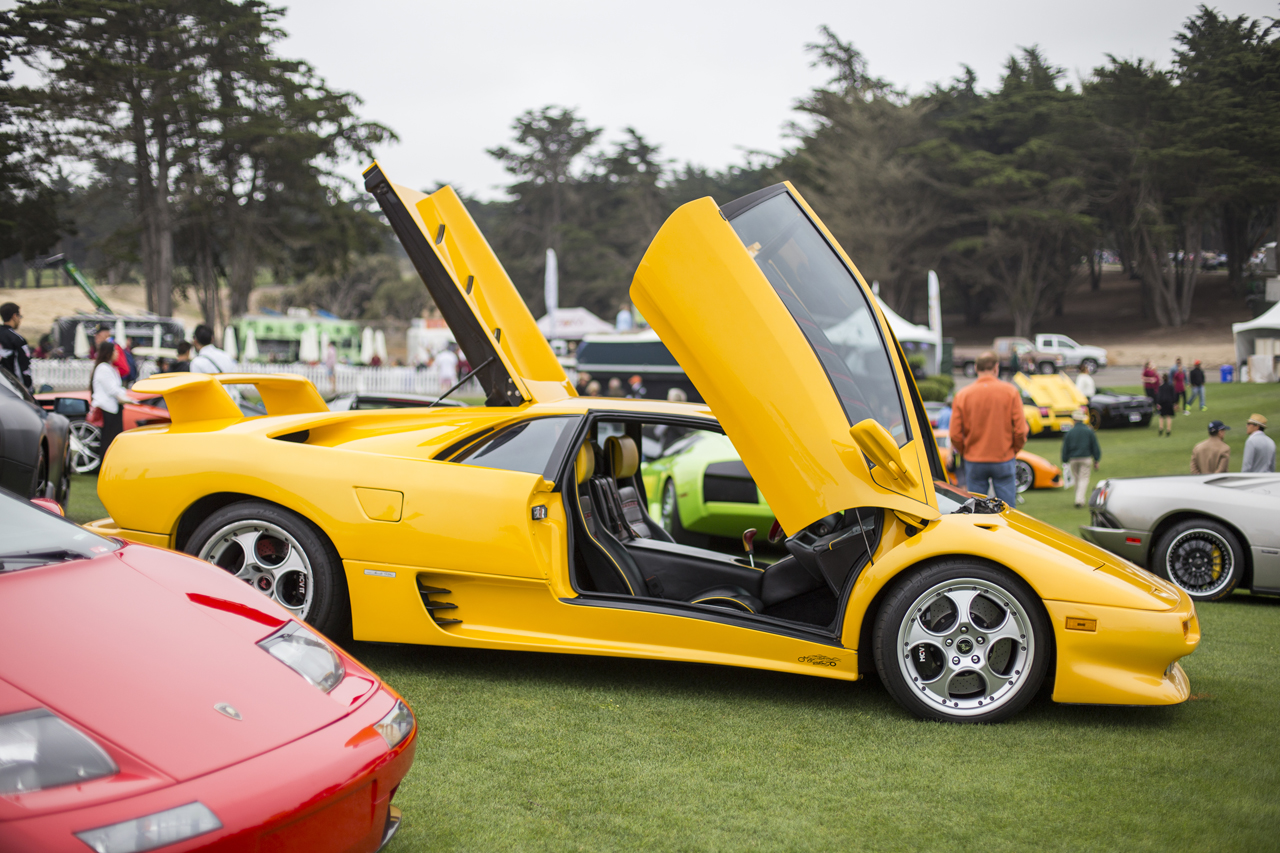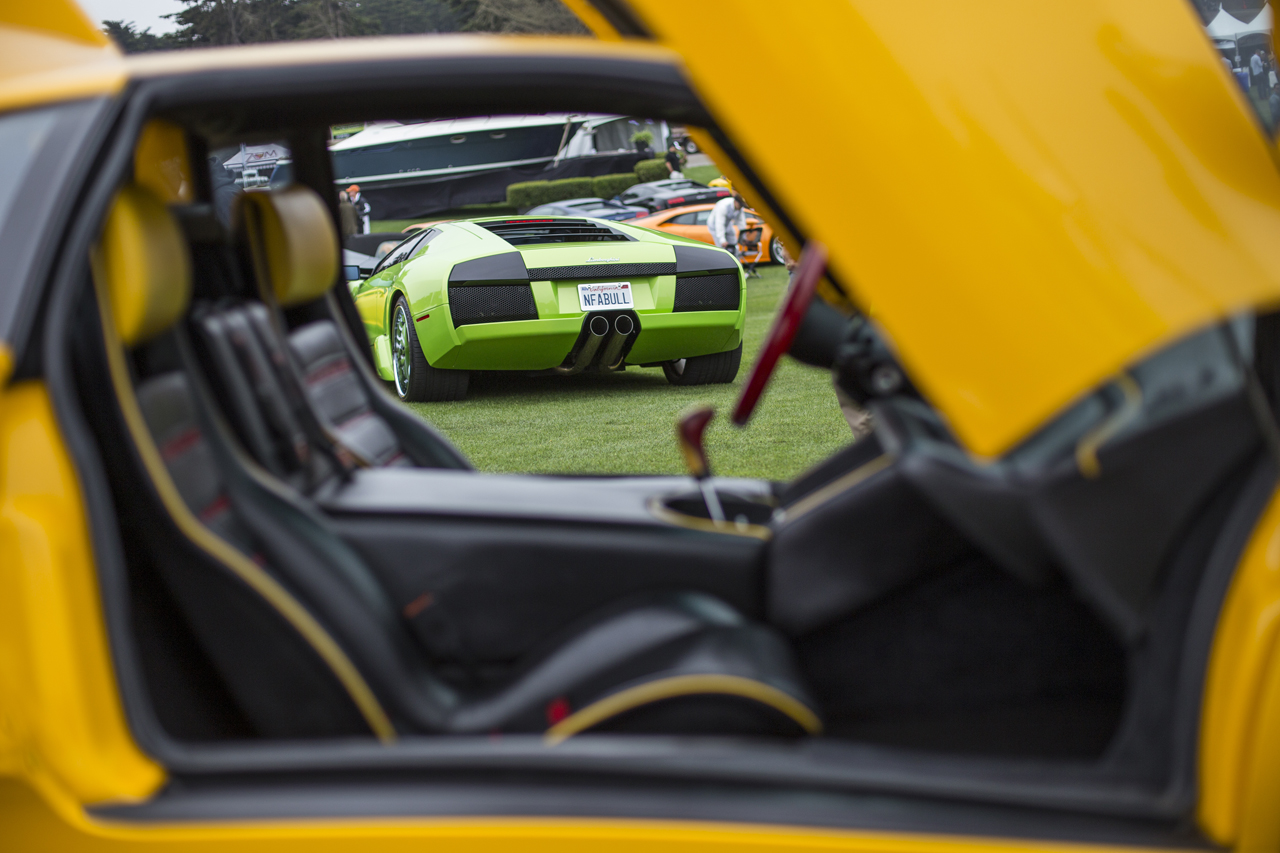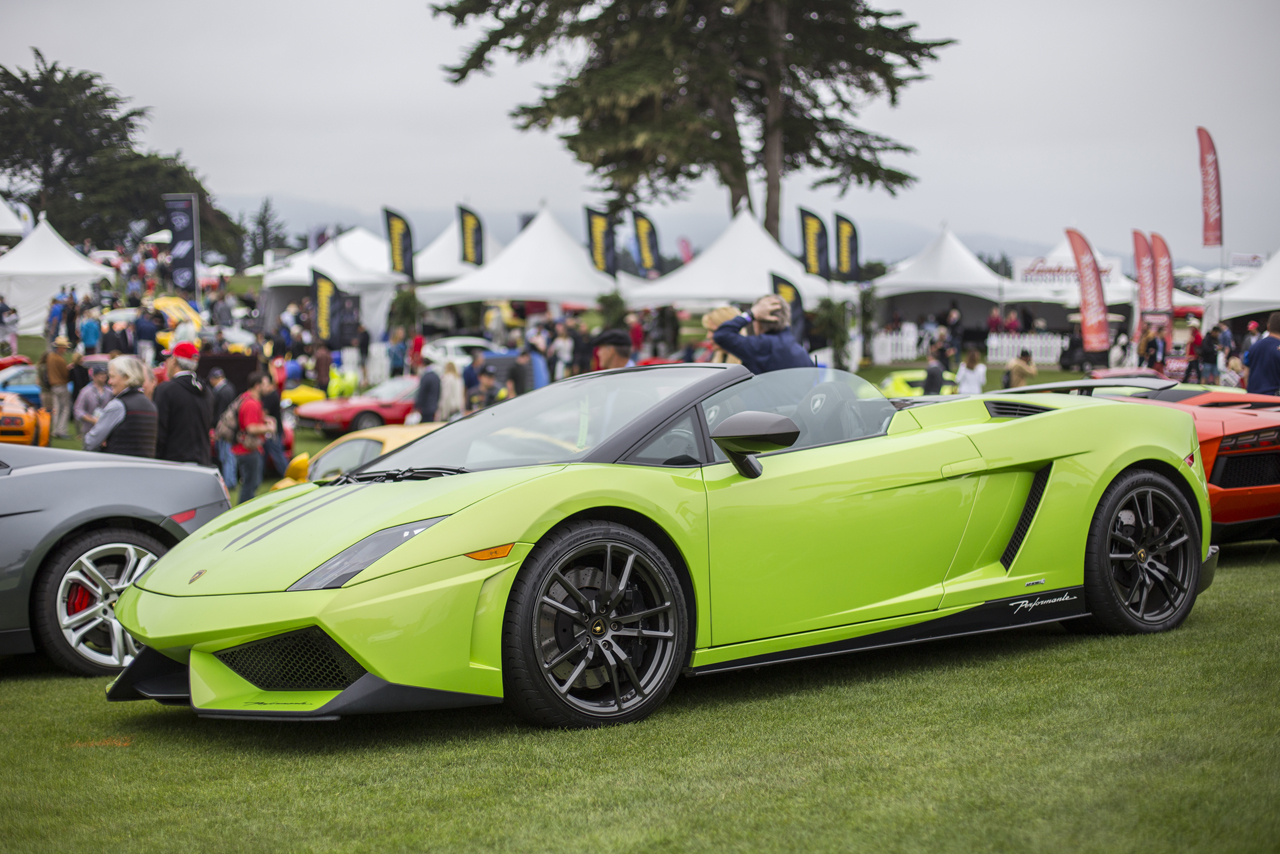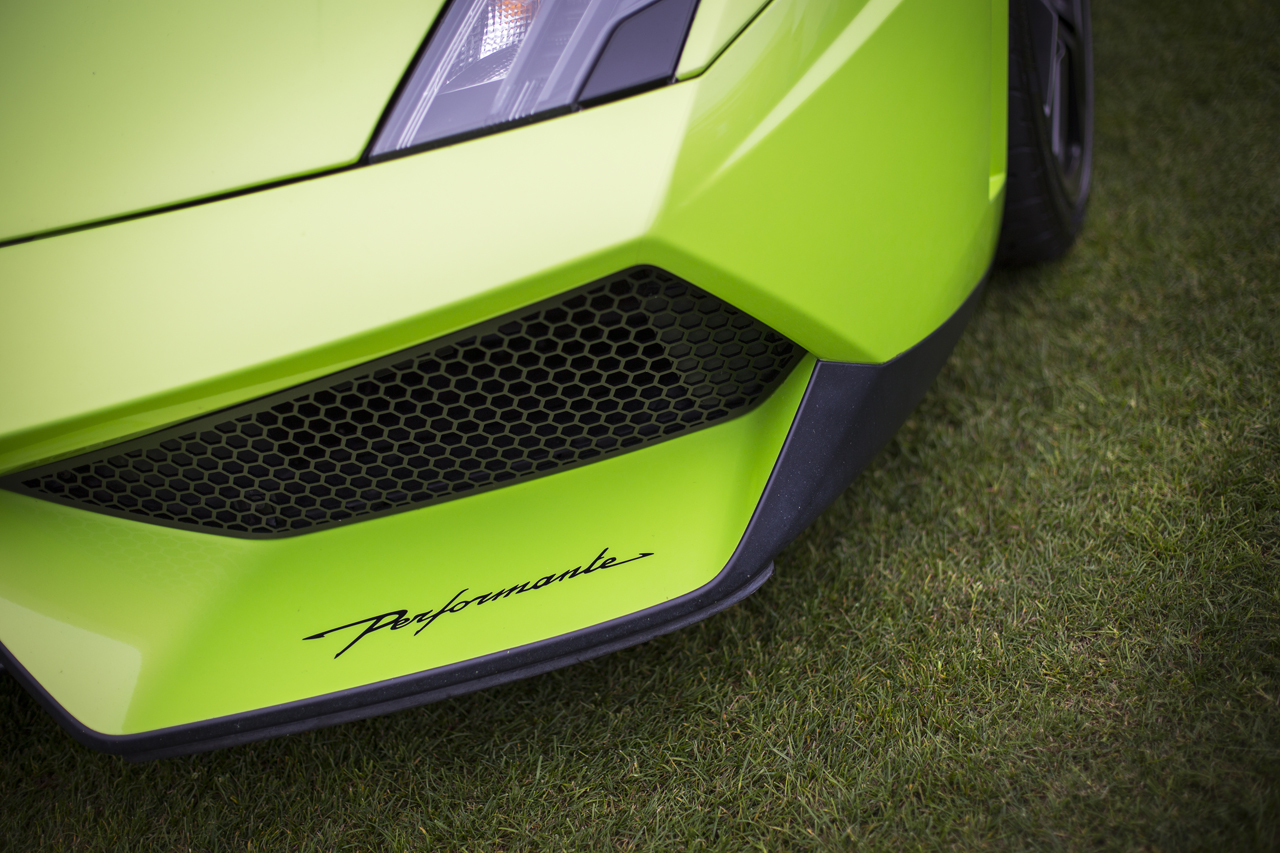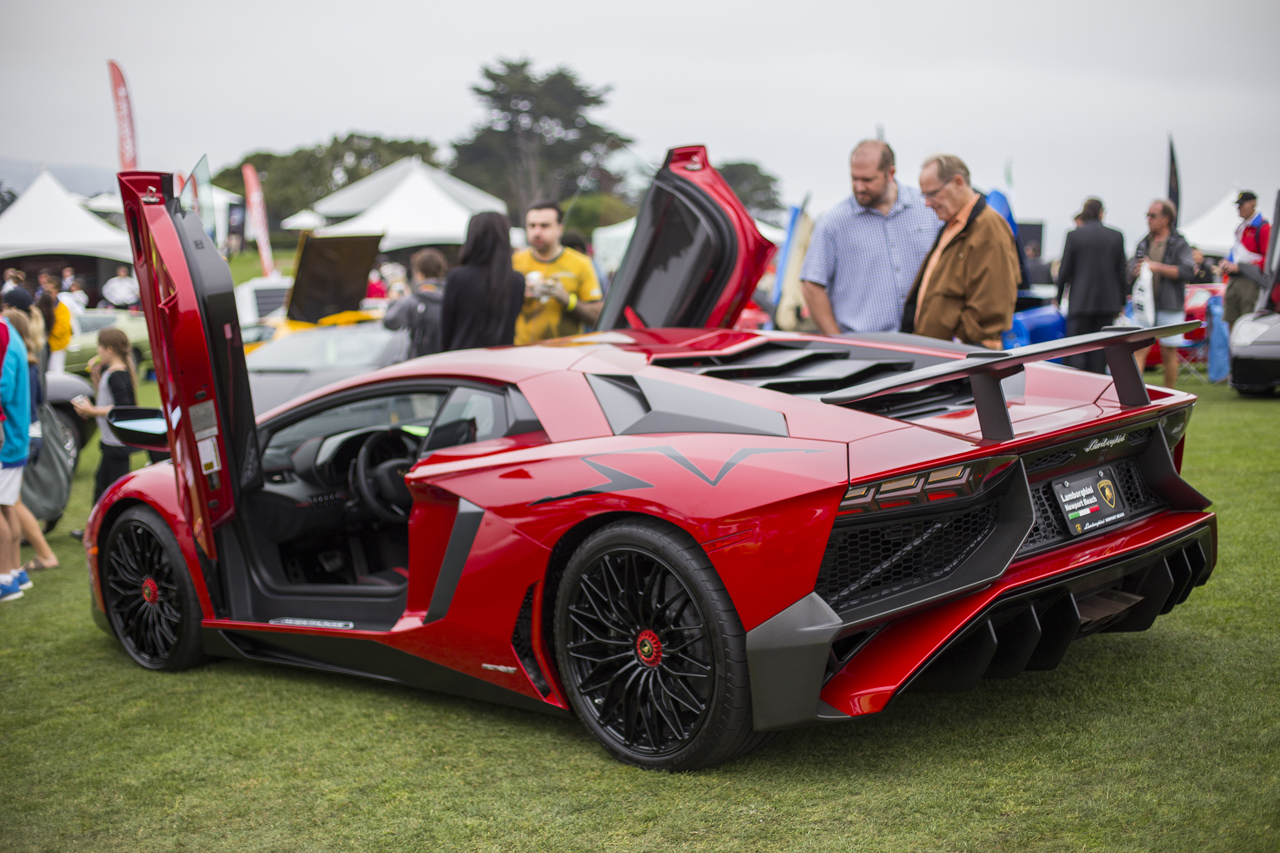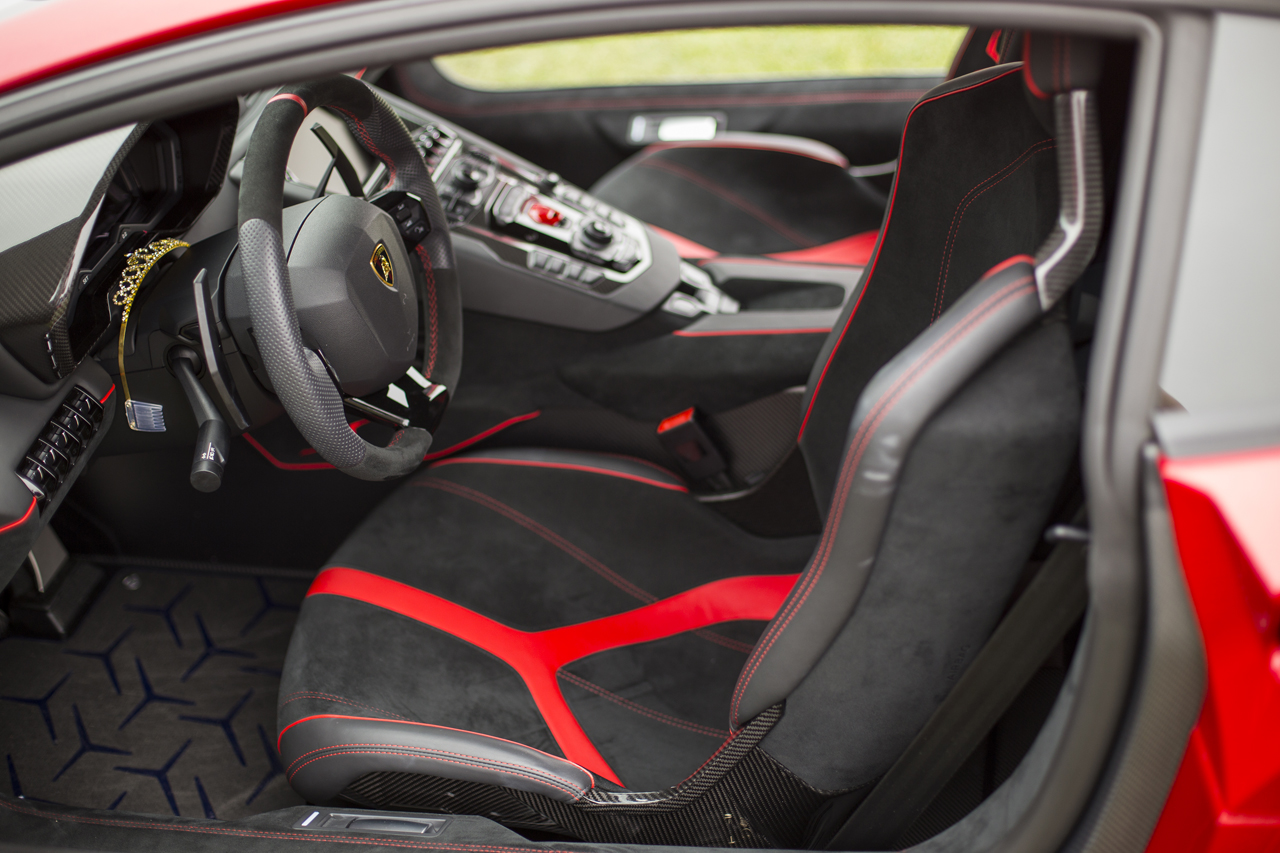 The incredible machinery didn't end with Earth-bound vehicles, either. On display were fully detailed models of Mars exploration crafts and other famous interstellar creations.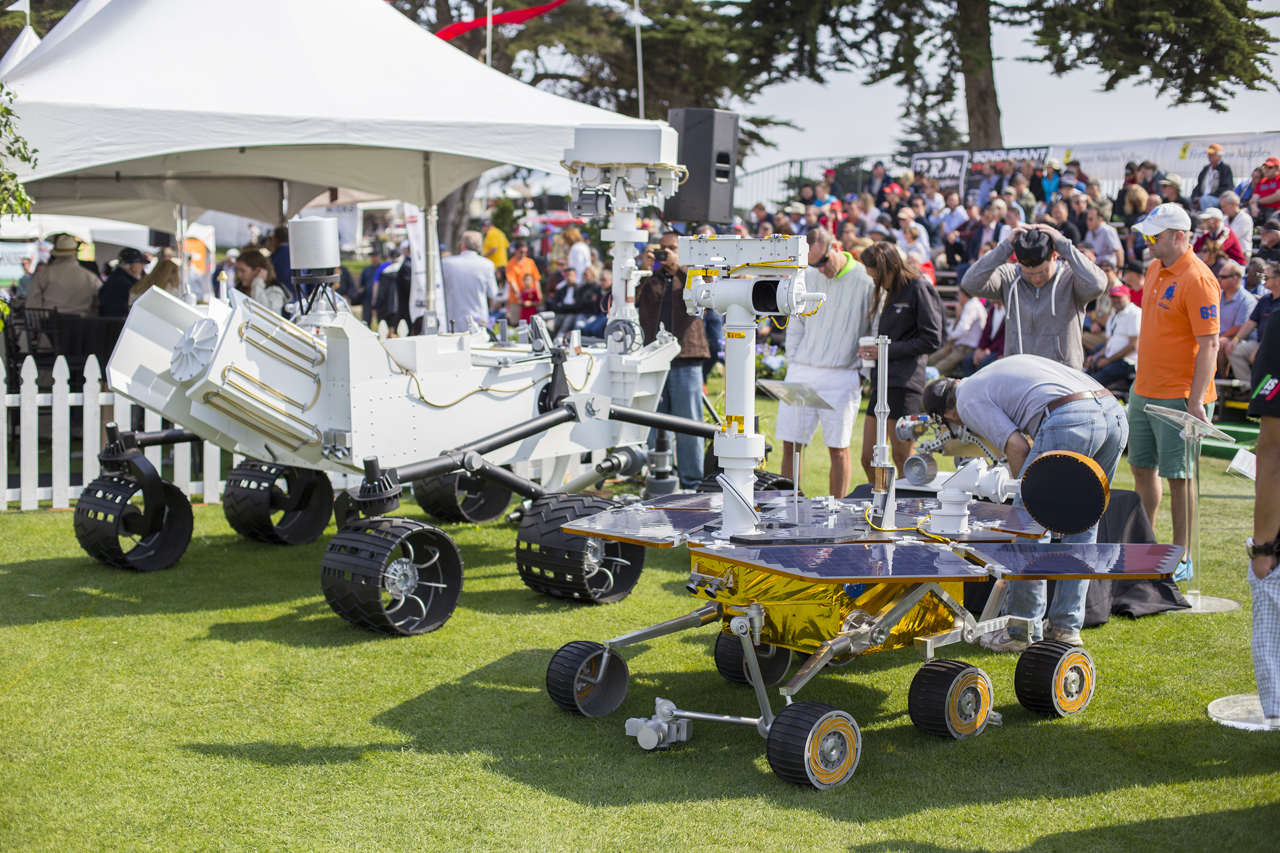 Renowned automotive designer, Ken Okuyama, was presented with an award for his contribution to the industry and for the design of his Kode57 roadster.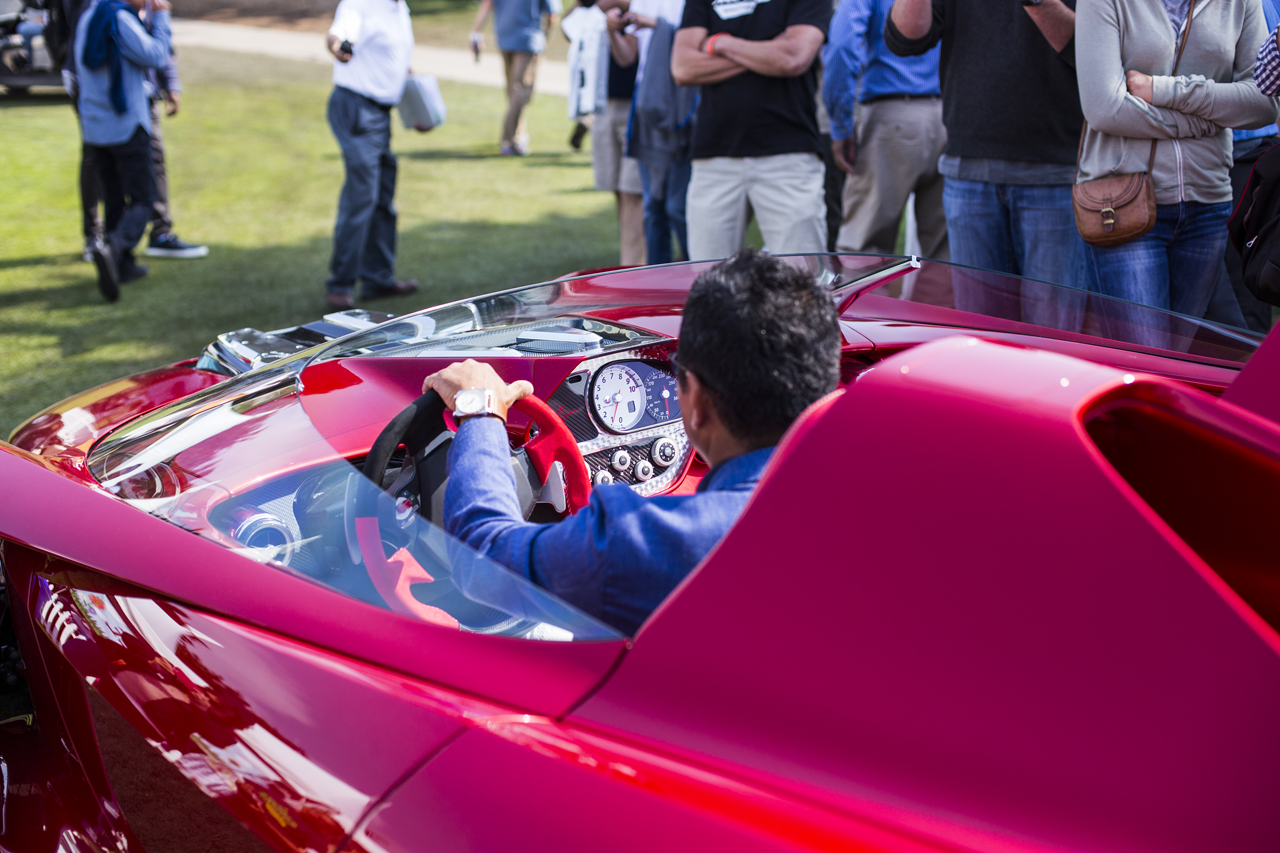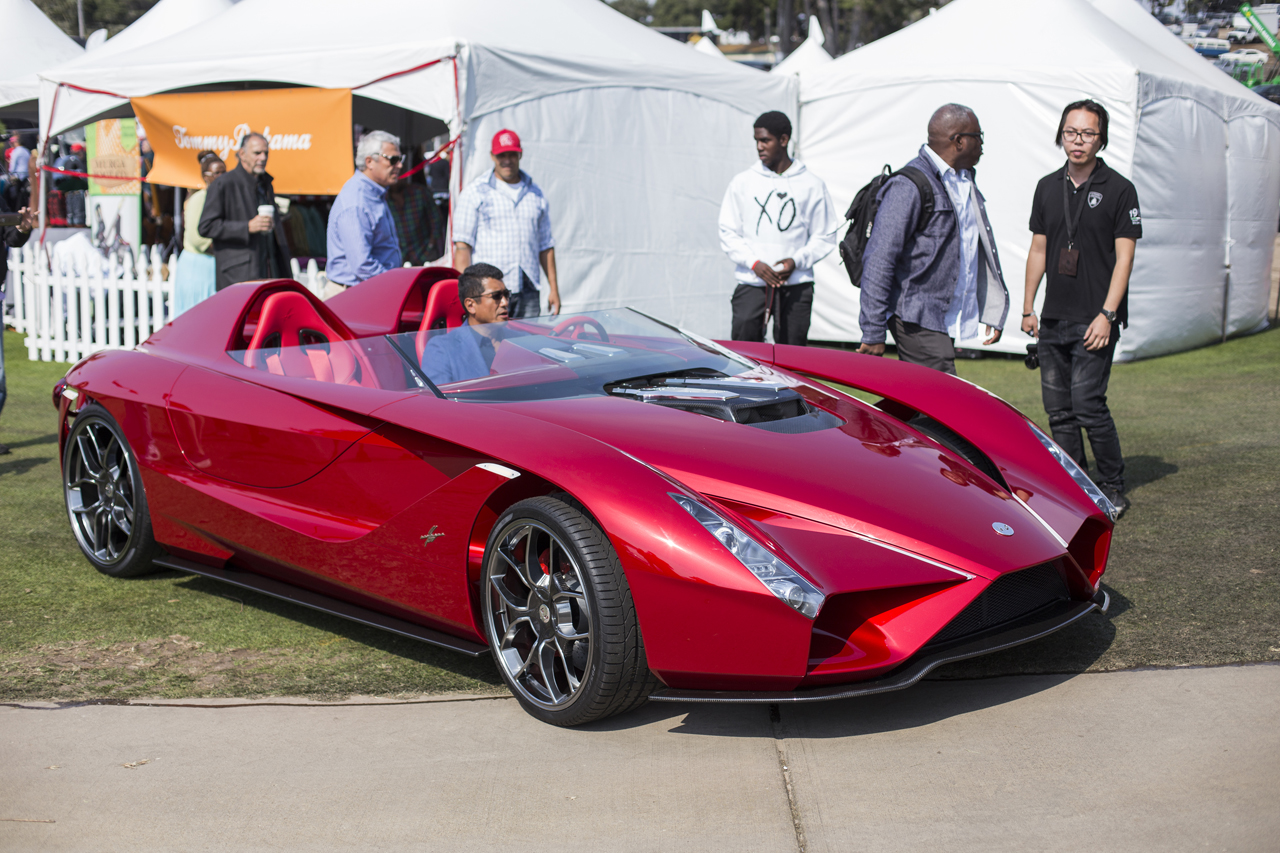 The latest creation from Italian design house, Carrozzeria Touring Superleggera, is the Alfa Romeo Disco Volante Spider. Carrozzeria has spent the last 90 years designing and building stunning custom coachwork cars. Based on the skeleton of the Alfa Romeo 8C Competizione, the Disco Volante Spyder is no exception. Only seven of these cars will be built, and each one will be painted in a different color.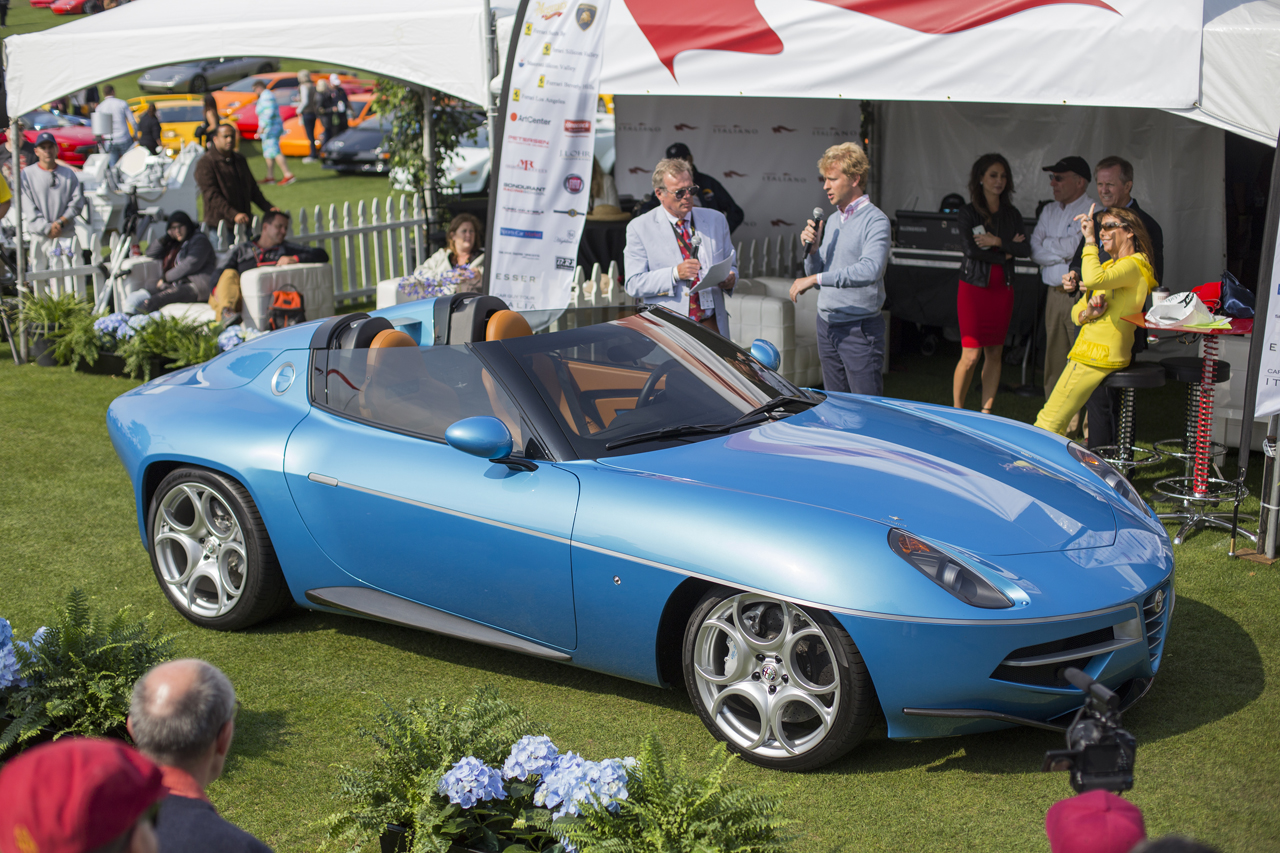 With most of the show under our belt, we packed up the booth and prepared to head out. Thankfully, even the overflow parking kept it interesting!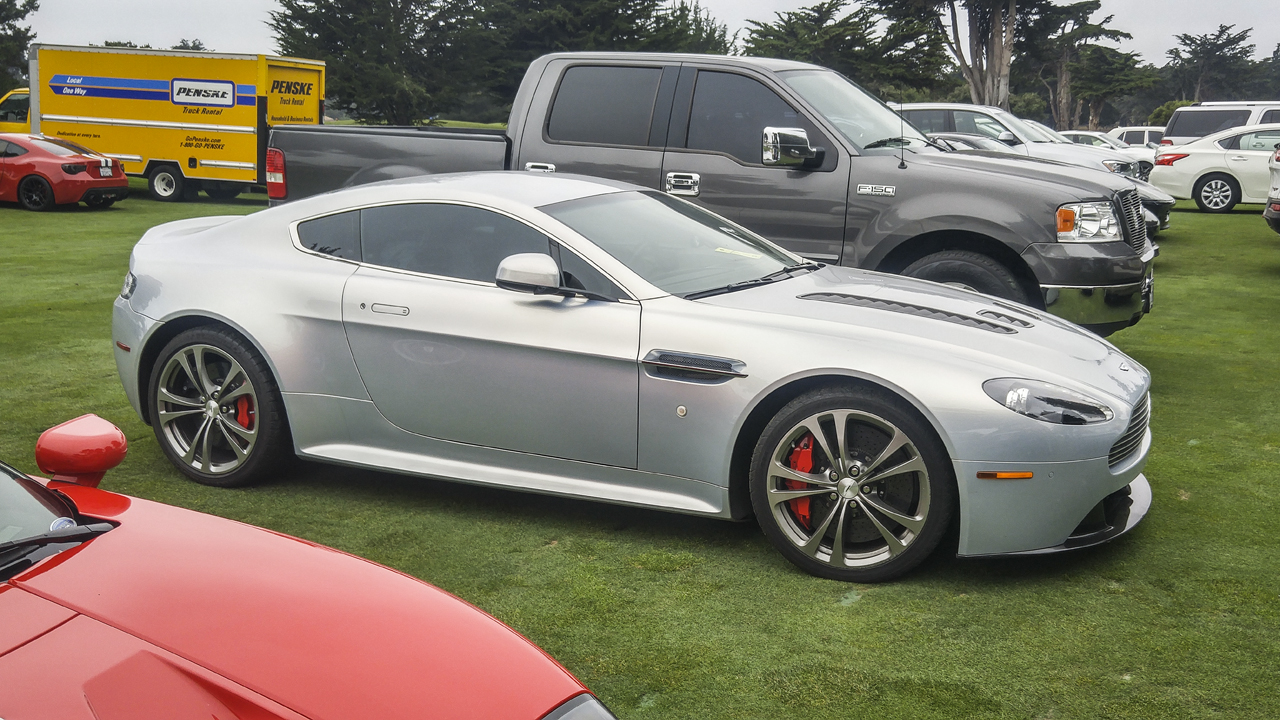 As we were getting ready to roll out, we happened upon the P1 GTR and F40 being loaded onto their transporters. Talk about a dynamic duo...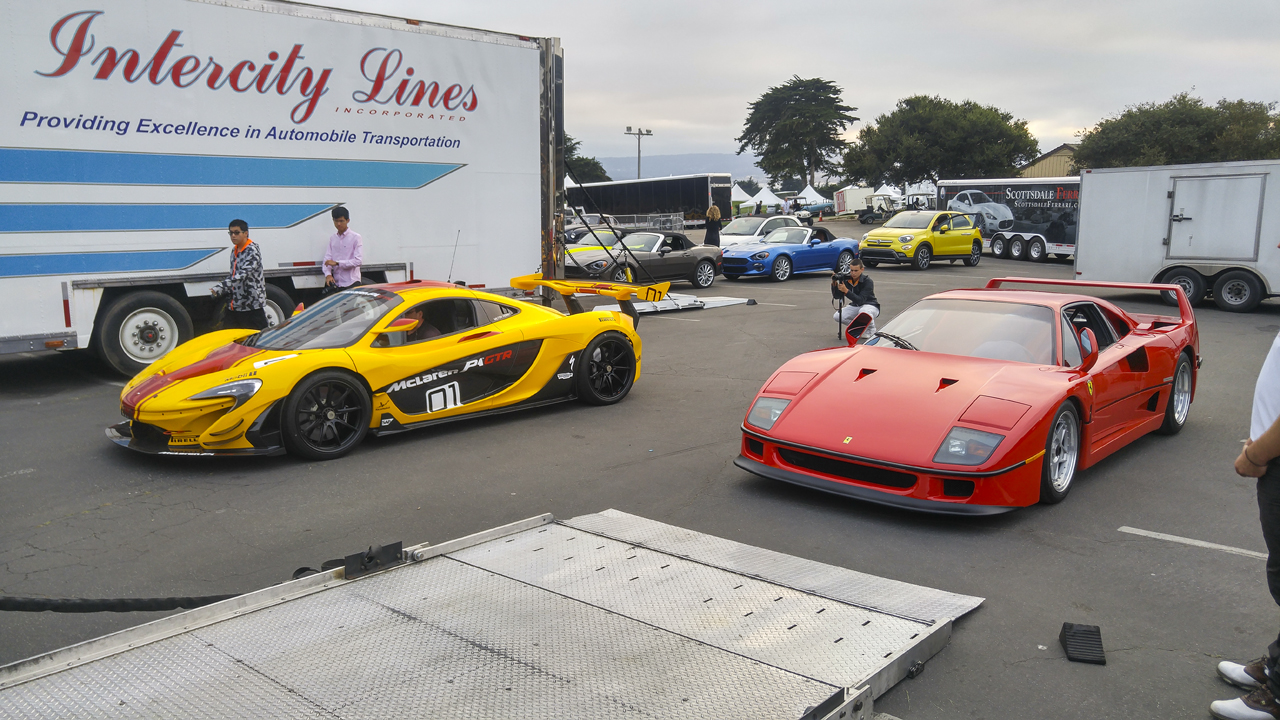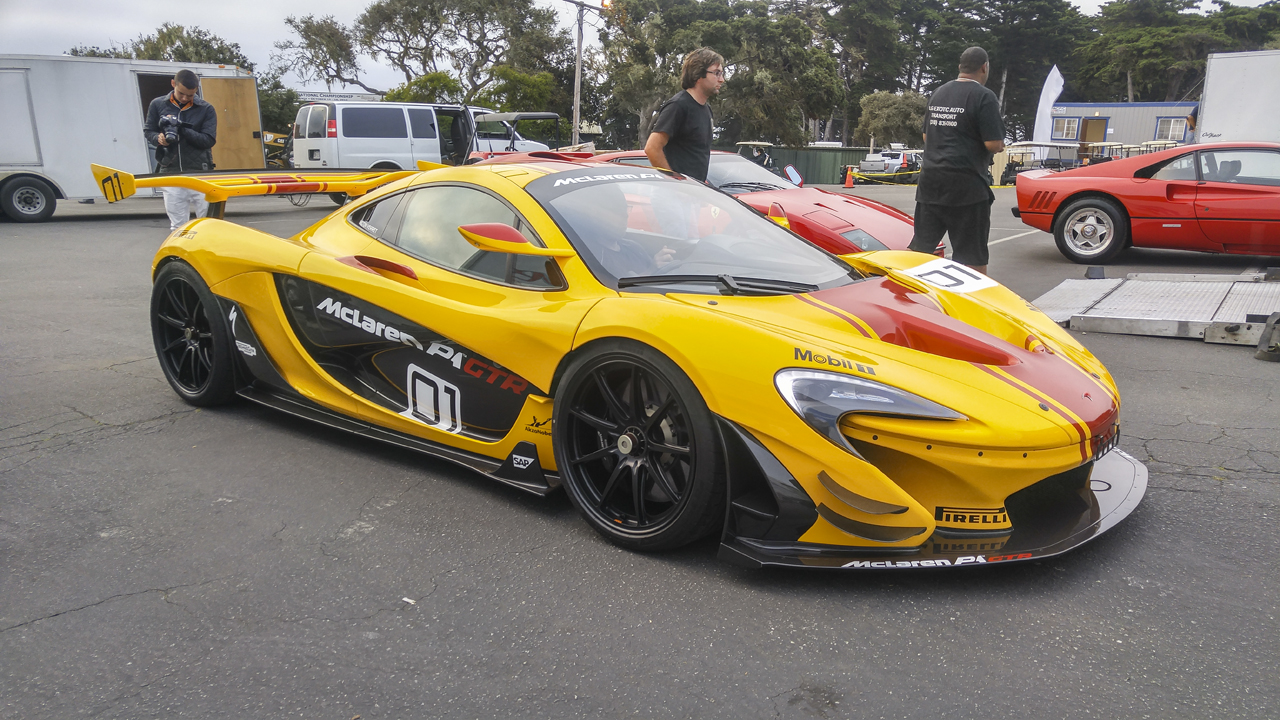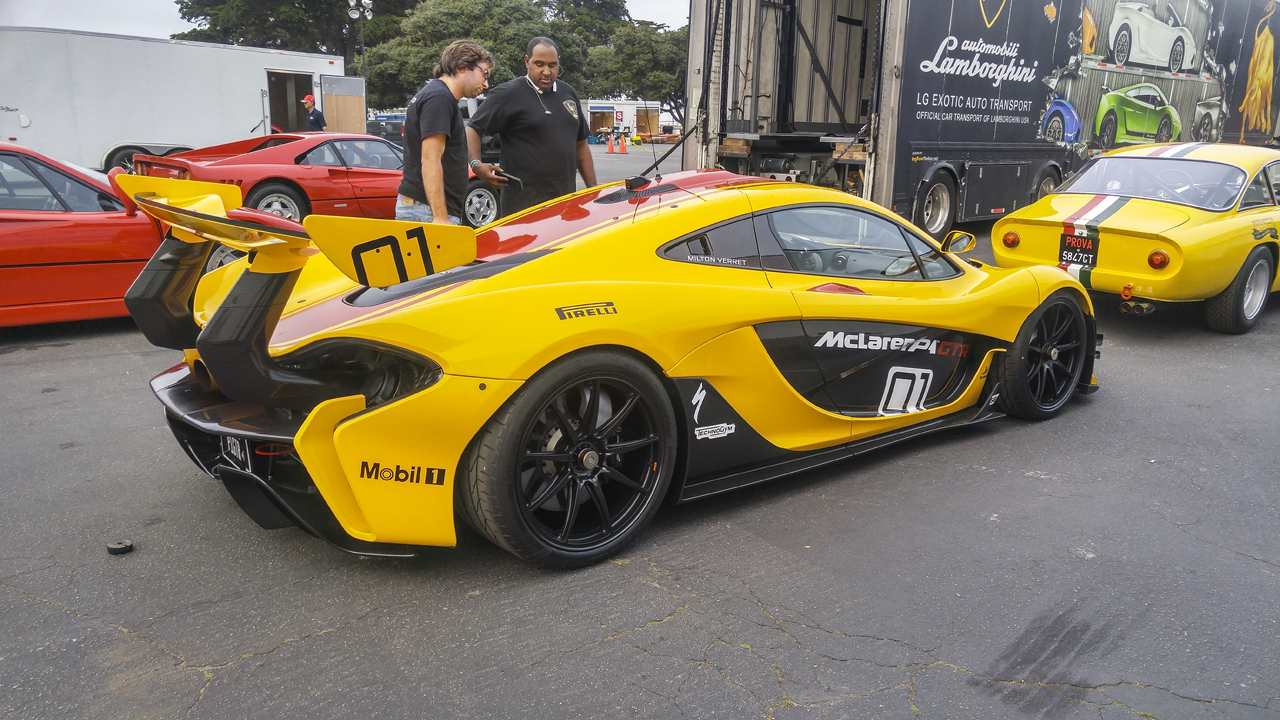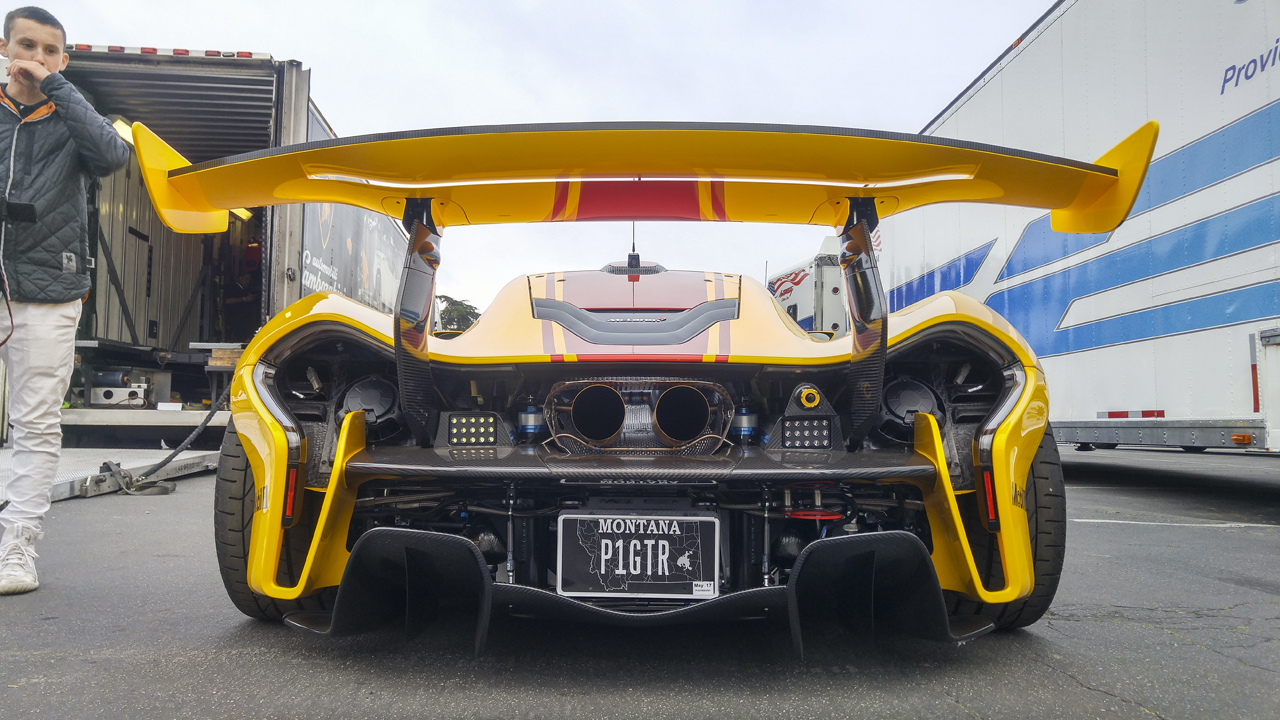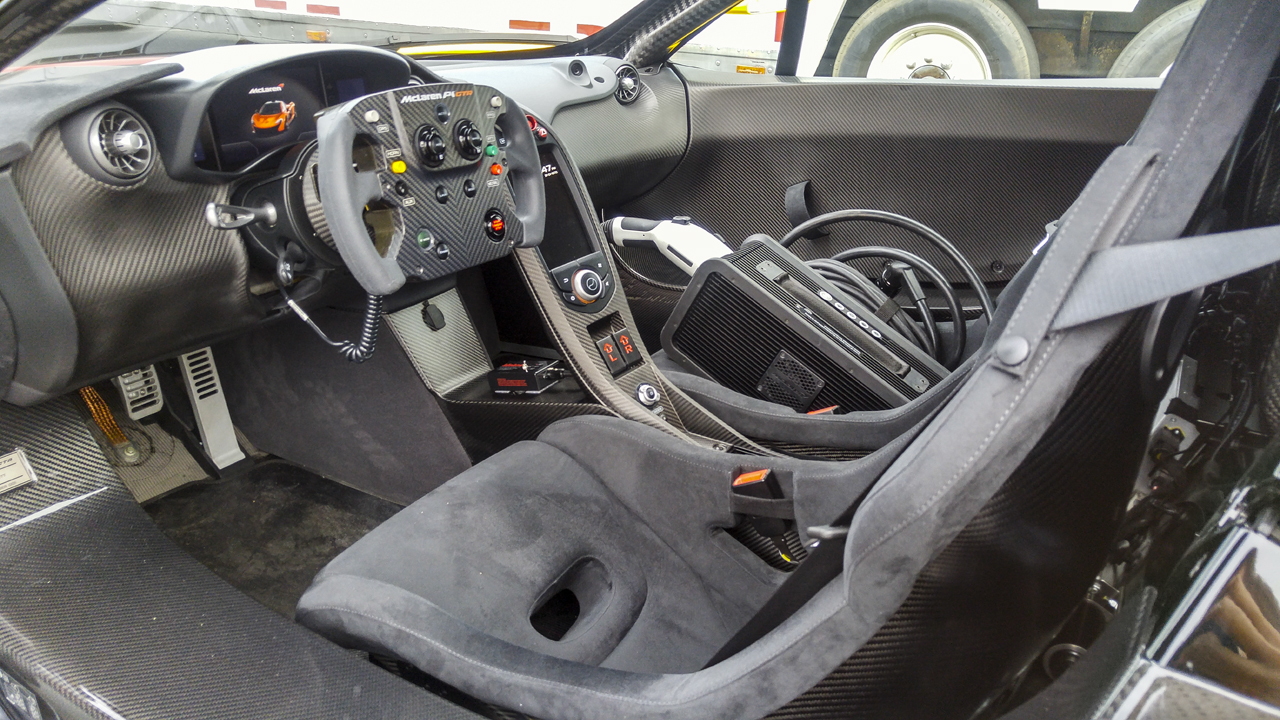 On Sunday, we headed down into Carmel to walk around and grab some lunch. Michael Fux must have had a similar idea, because he arrived at the same time with part of his fleet.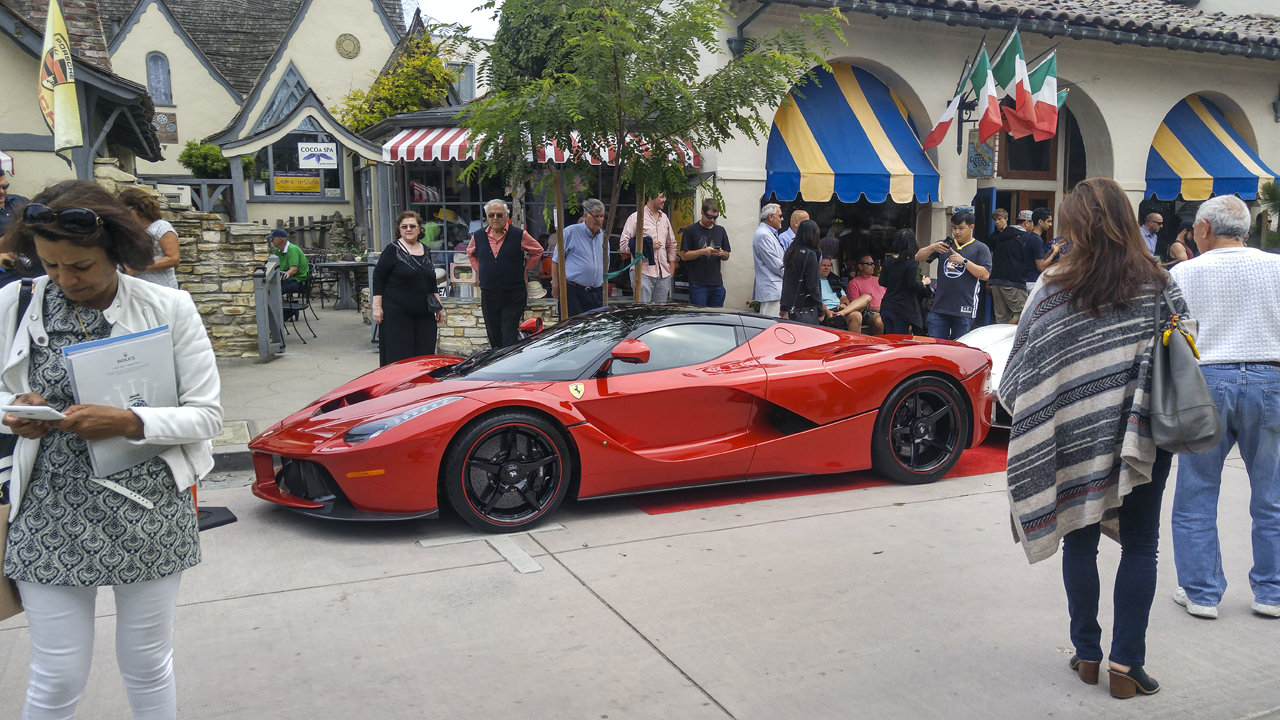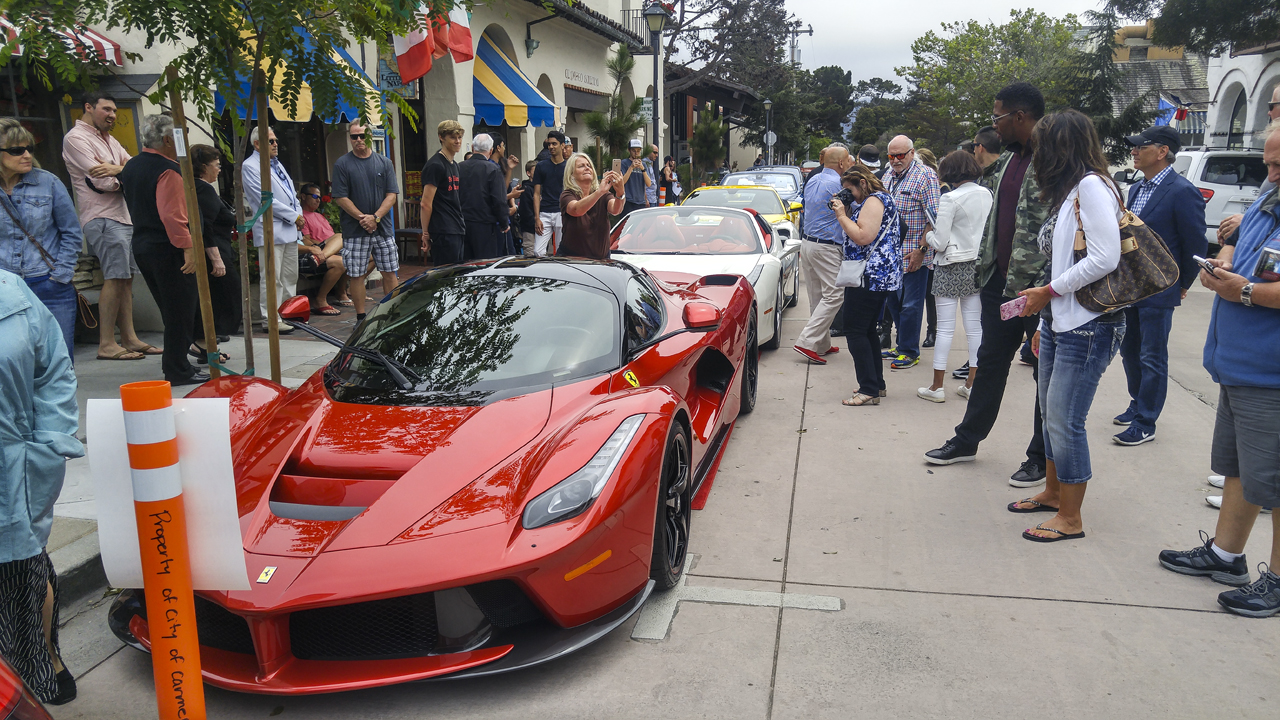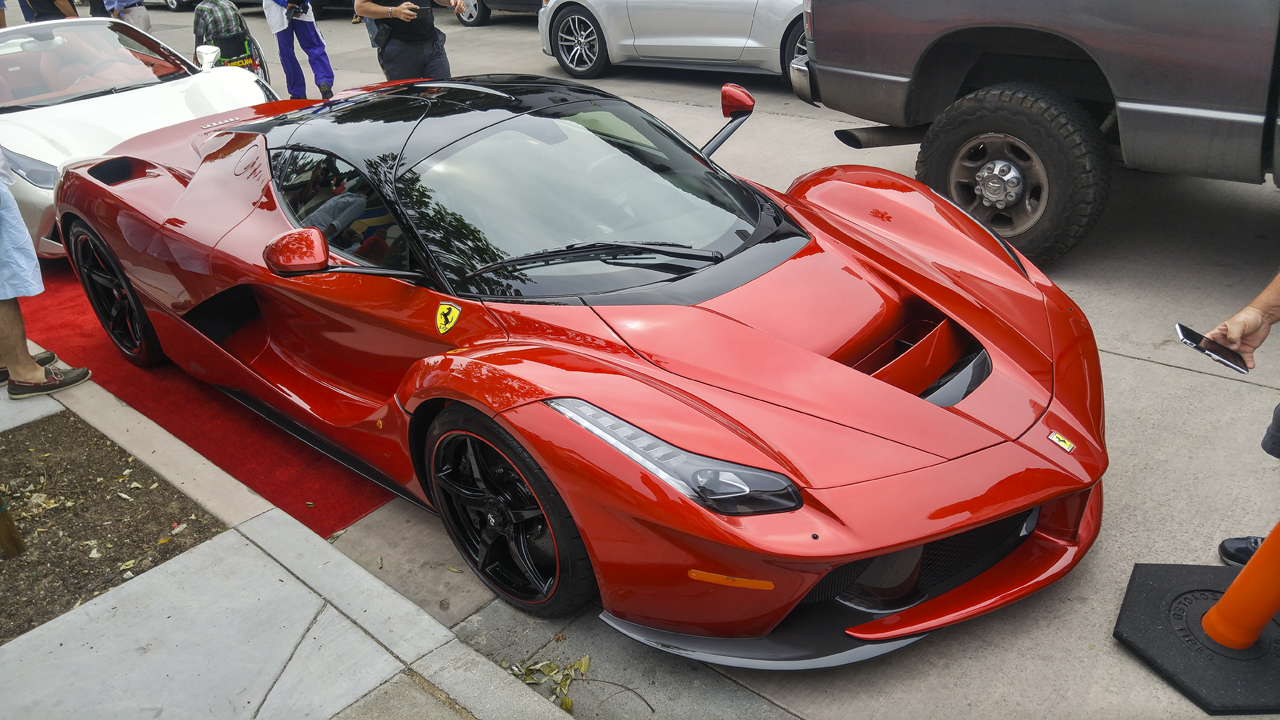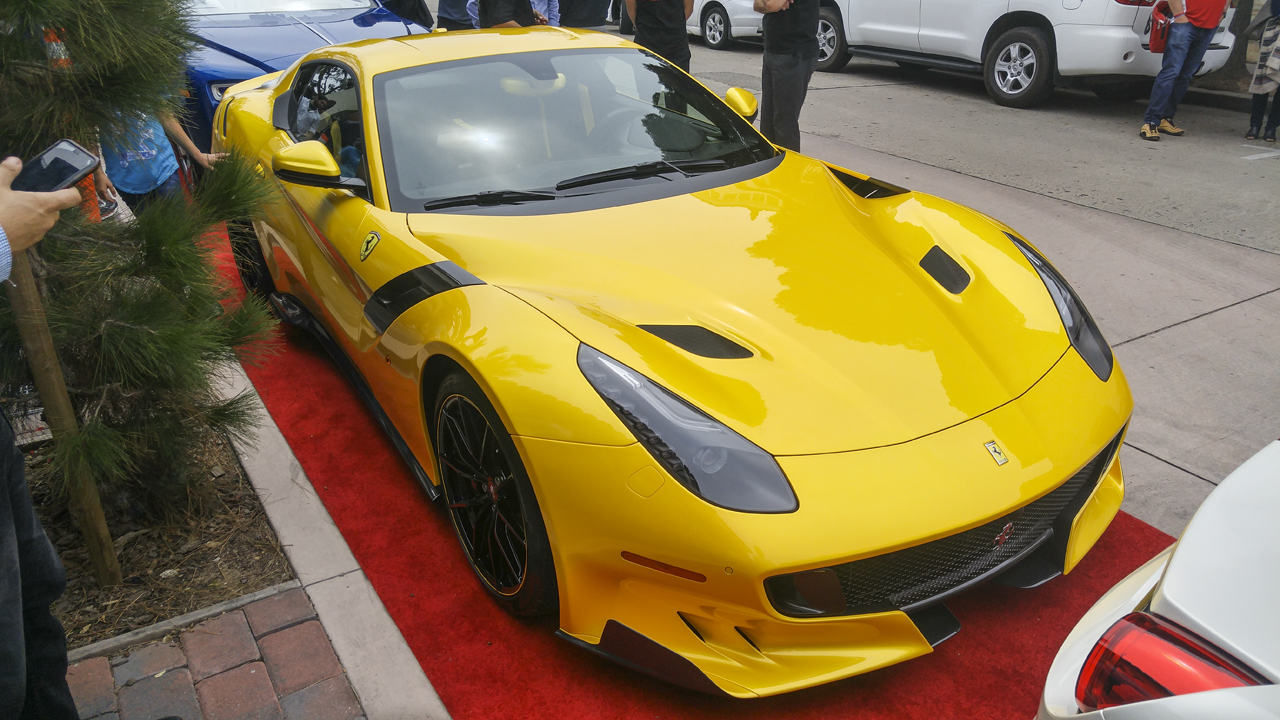 Afterwards, we couldn't resist taking a scenic drive down US1 into Big Sur to take in the incredible landscapes of the Pacific coast. We grabbed a couple of great cocktails and a bite to eat at Rocky Point Restaurant before hopping back on a plane Monday morning to return to hot and humid Philadelphia.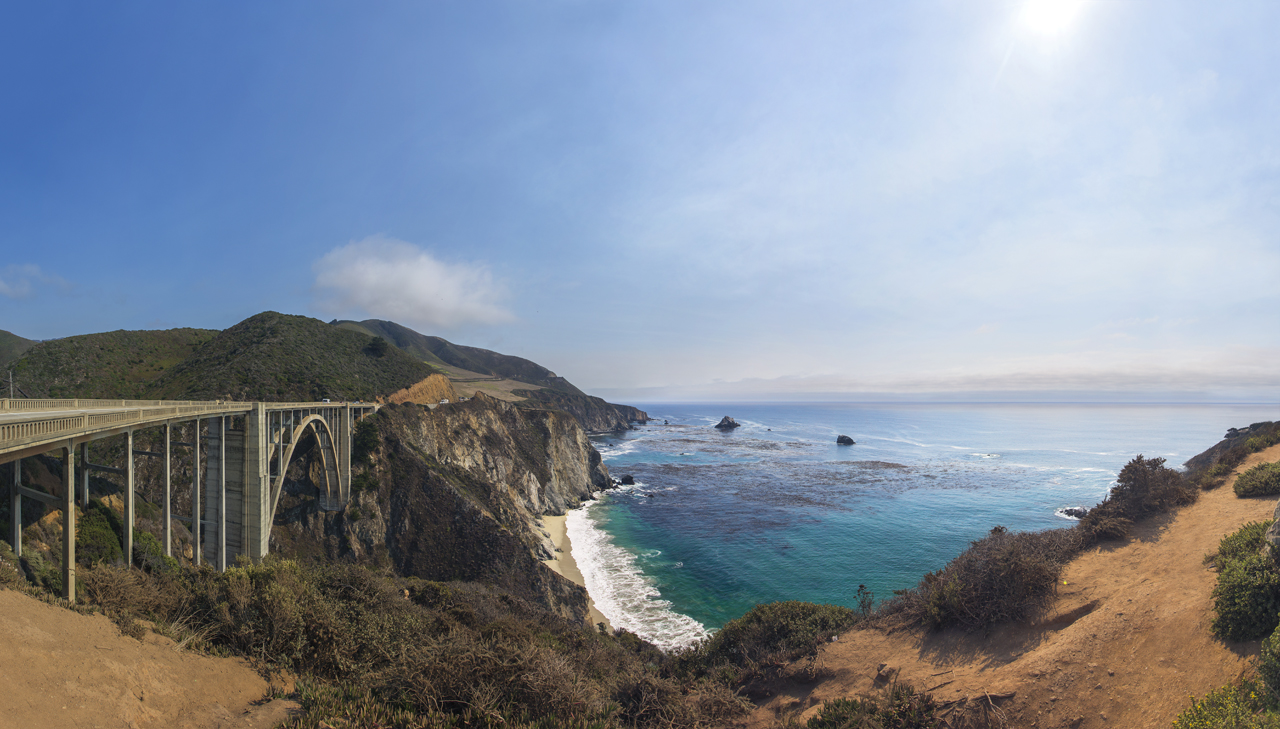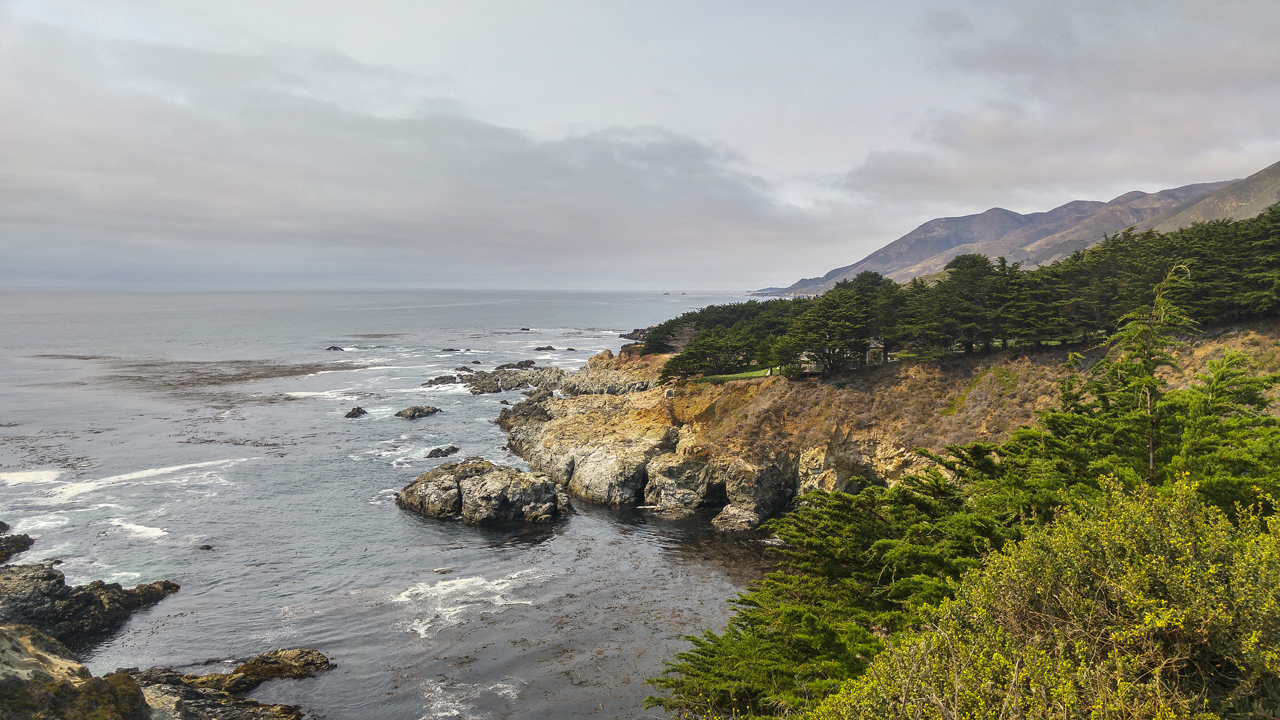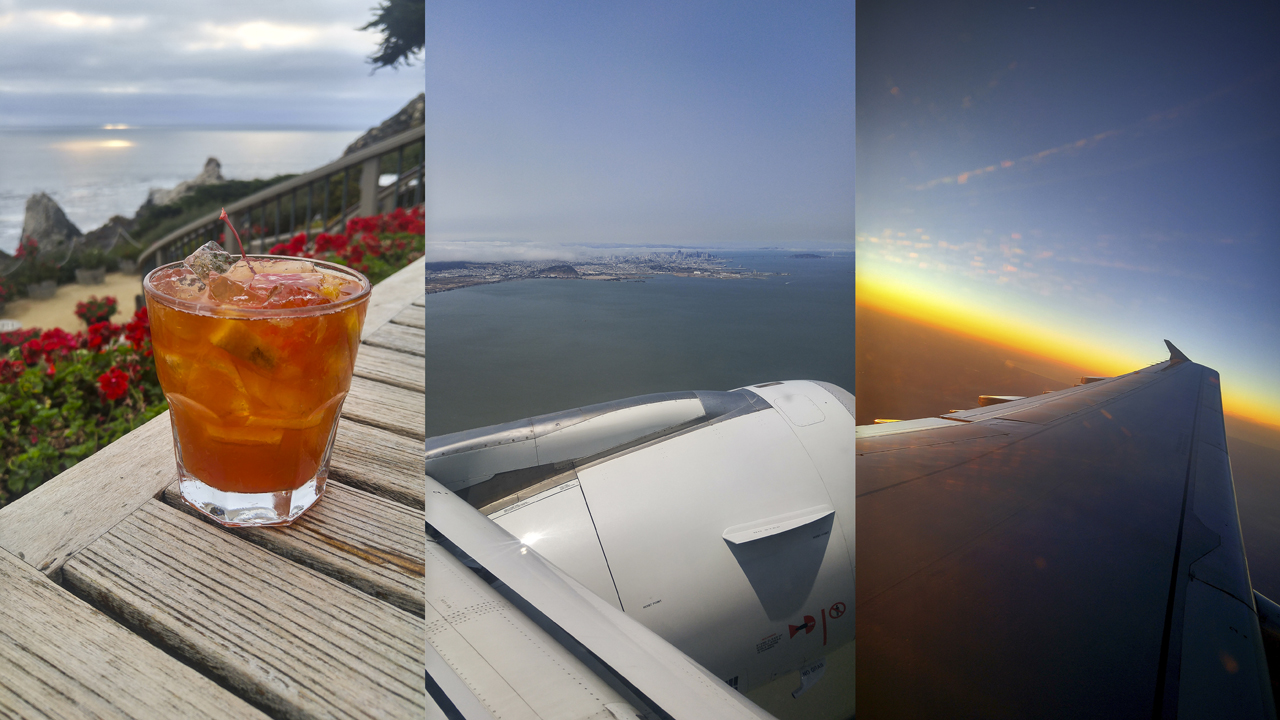 All in all, it was a great time filled with some absolutely jaw-dropping cars. If you haven't been out to Car Week before, it would be a very good idea to start planning right now for next year. No, really... stop reading and start booking your airfare!