The threat of rain on our Open House events seems to be a tradition - this year was no exception - but the weather held out and we enjoyed a nice, cool day chatting with customers and friends old and new. We opened up our 26,000sqft manufacturing facility and showroom in Fort Washington, PA to all for tech talks, brick oven pizza, live dyno demonstrations, and overall a great time.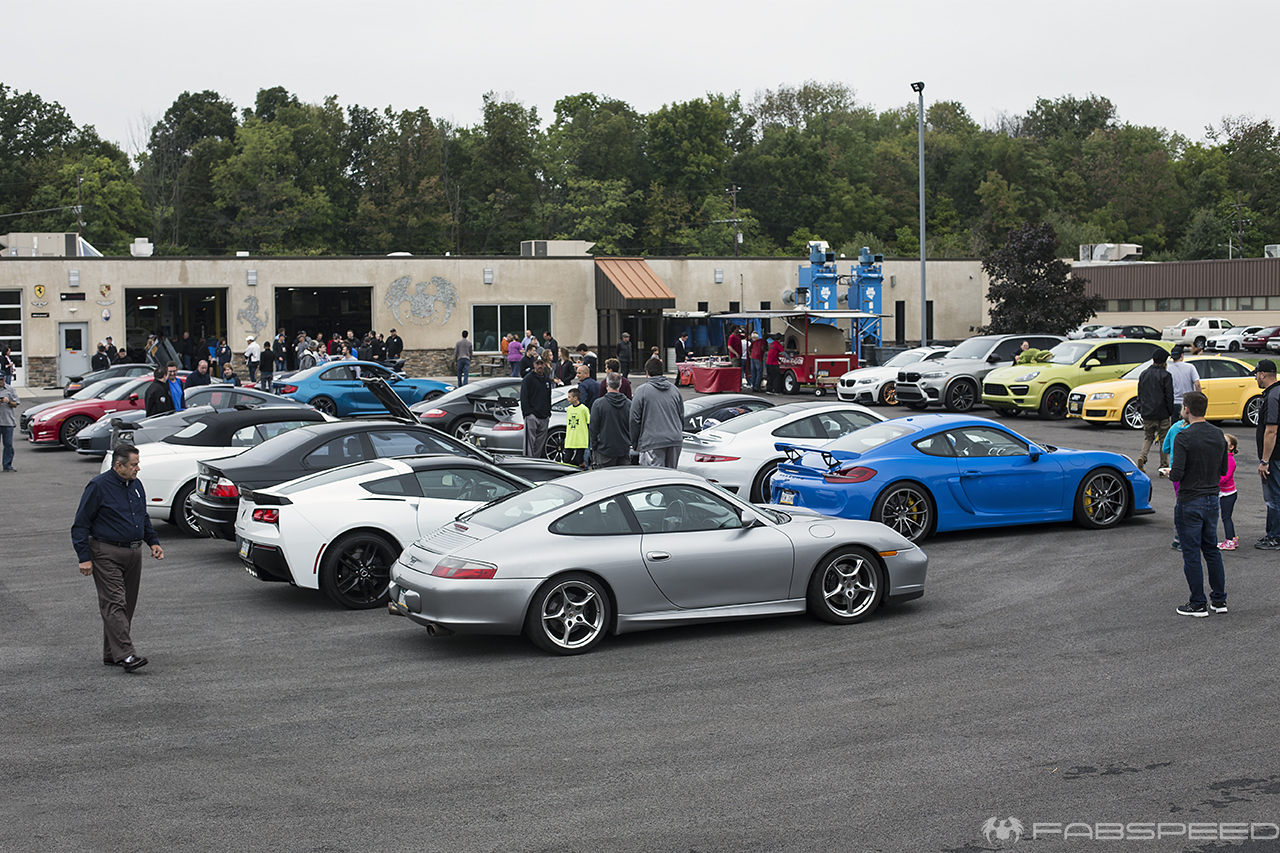 Front and center - our project MP4-12C commanded a lot of attention.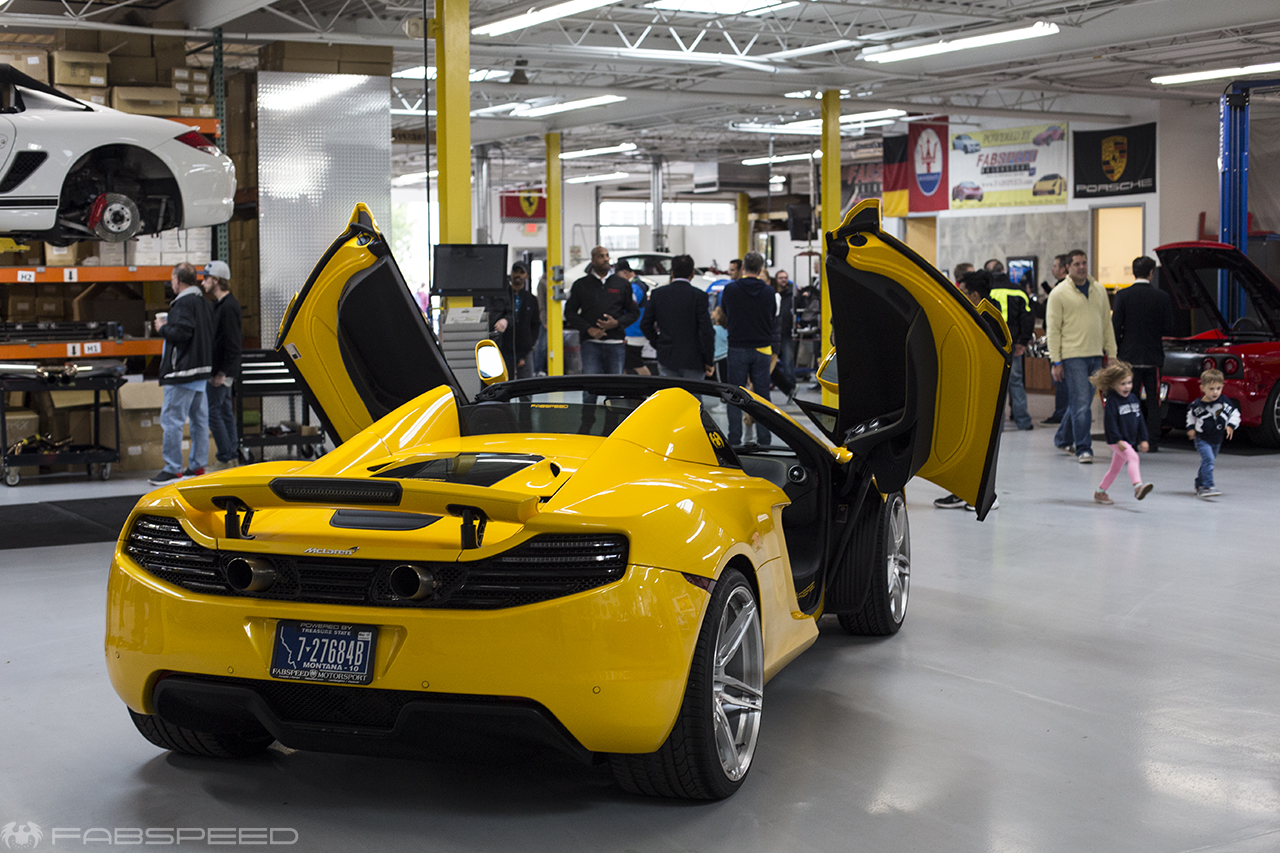 We had our Novitec N-Largo wide body California T project on hand in all its glory. It's one of two in the world!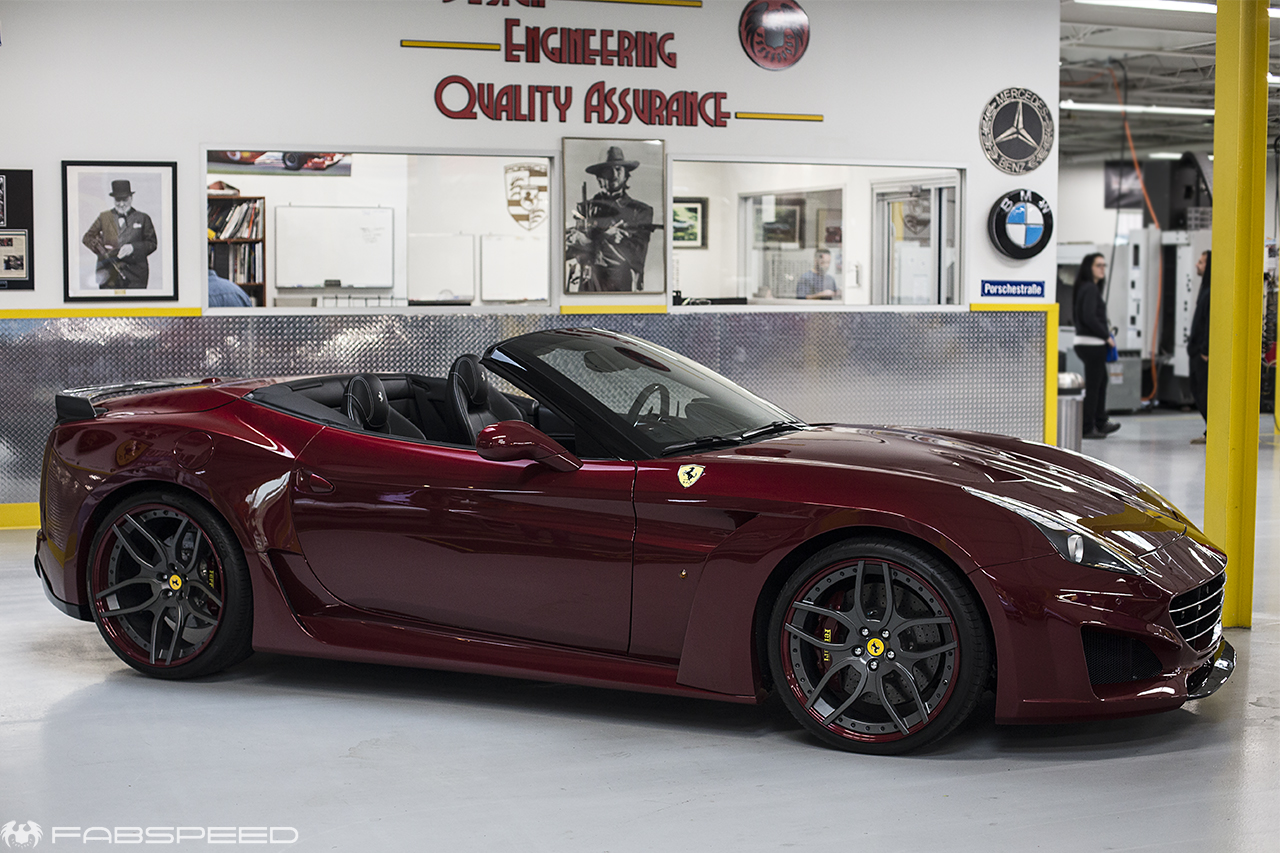 We treated guests to the sinister sounds of a 458 equipped with our Sport Headers and Sport Catalytic Converters on the Fabspeed Dynojet.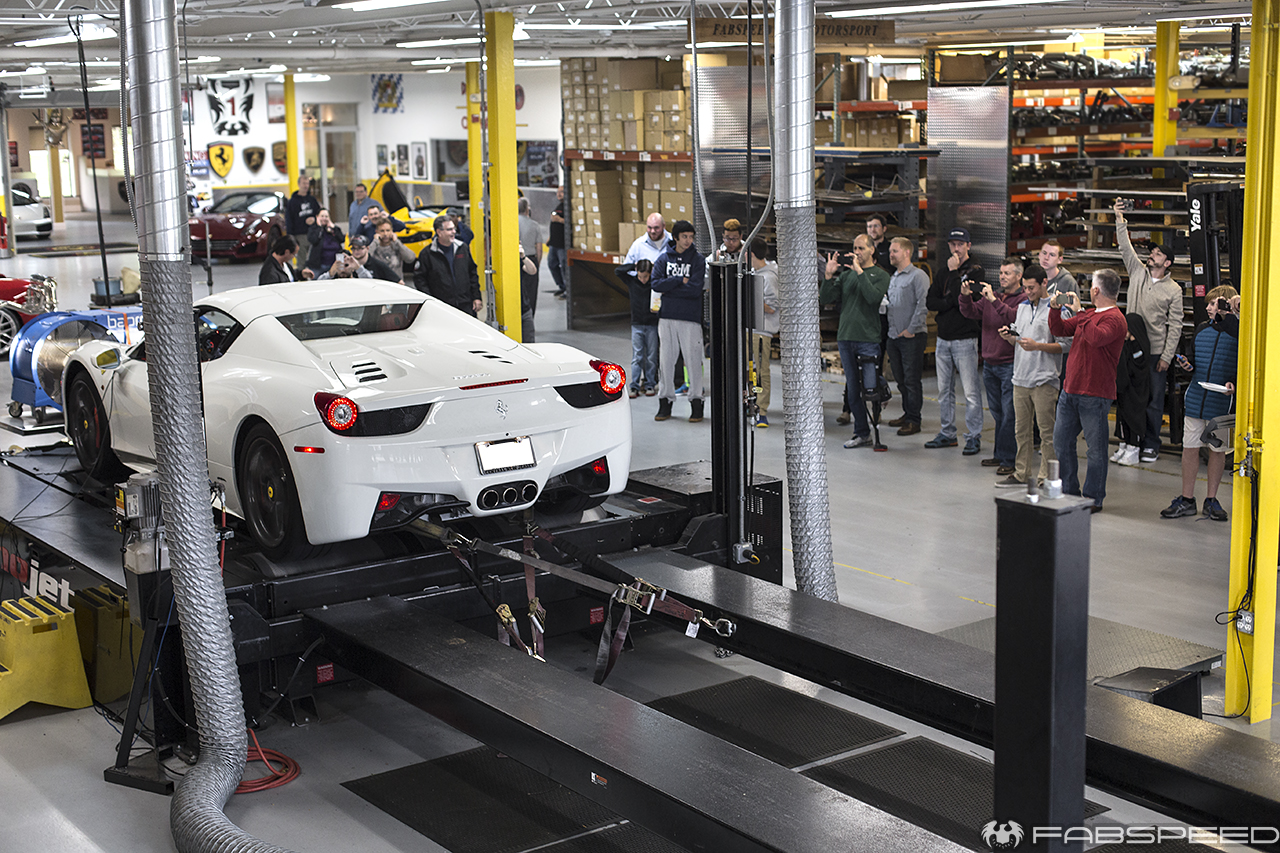 The Pizza Wagon fed our guests with their mobile brick oven pizza mobile. Well over a hundred pizzas were made and quickly devoured.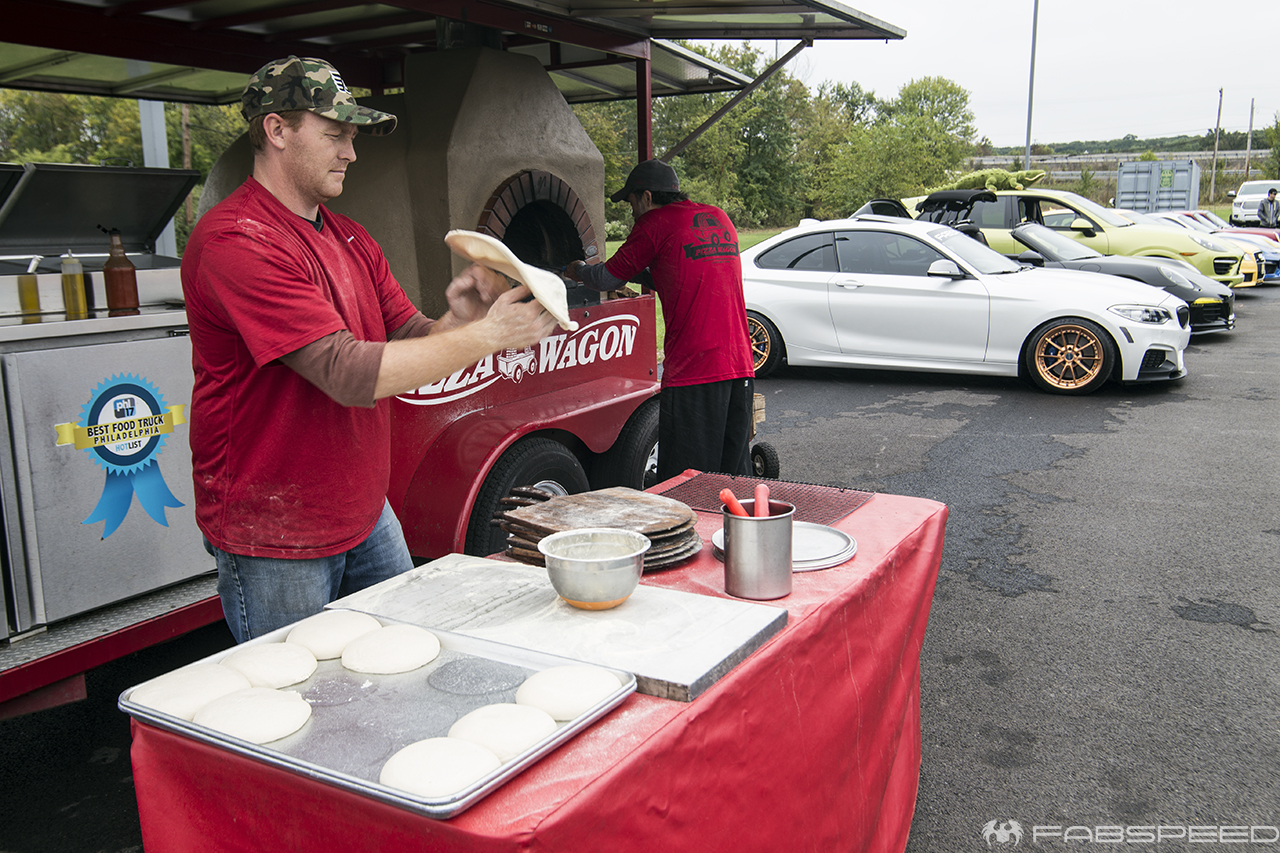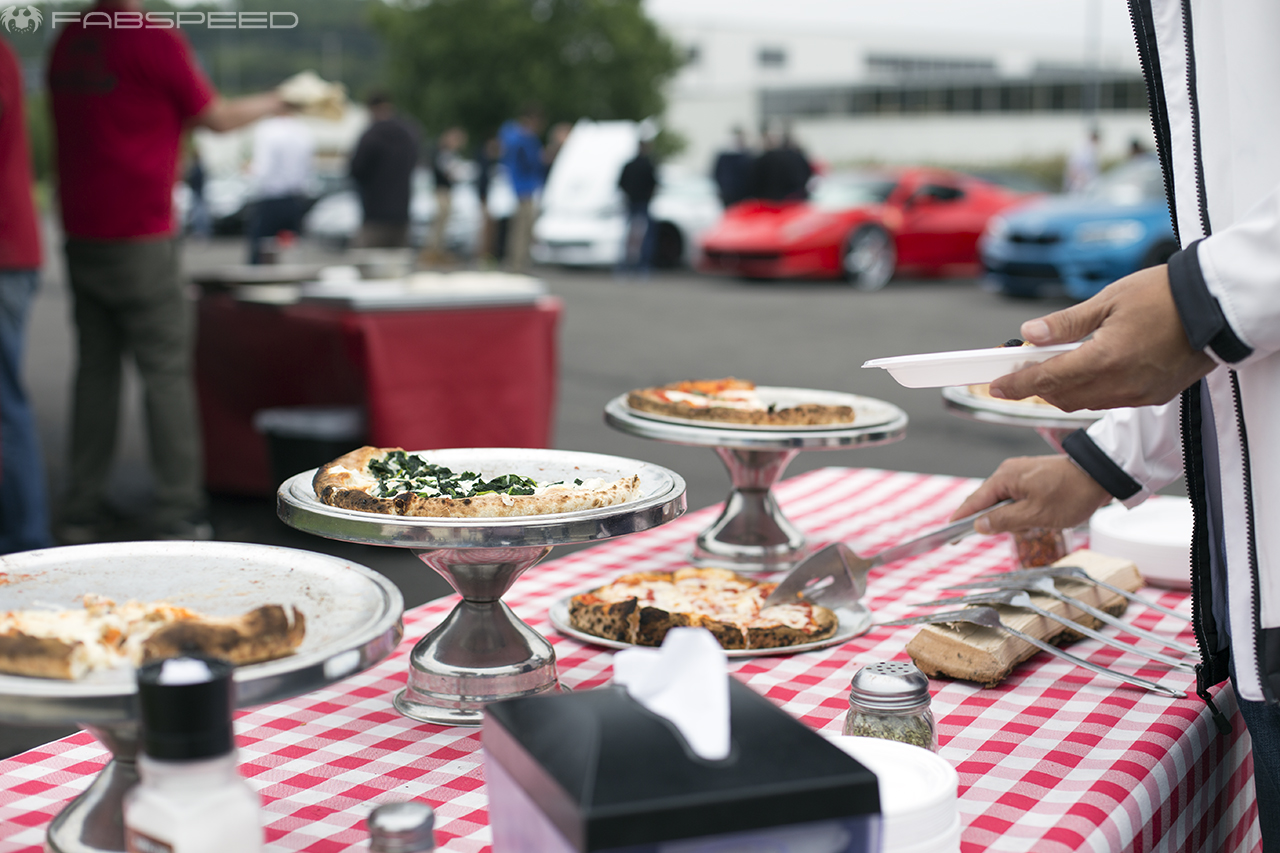 This mean looking R8 V10 is hiding a very potent supercharger, beware.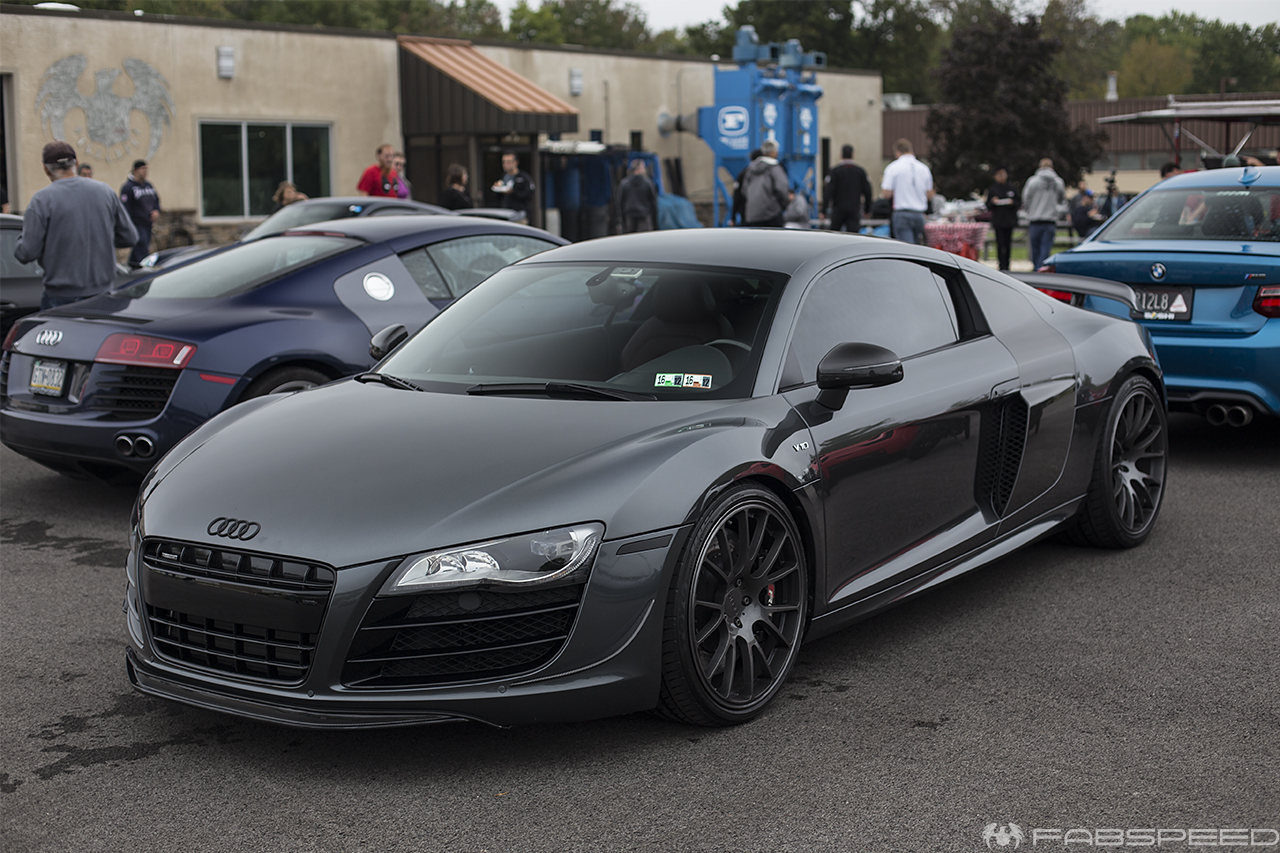 Our Performance Specialist, Bobby, showing his car to future customers and explaining the benefits of our M235i exhaust suite - the power and sound gains to be had with our Sport Cat Downpipe - all without a check engine light.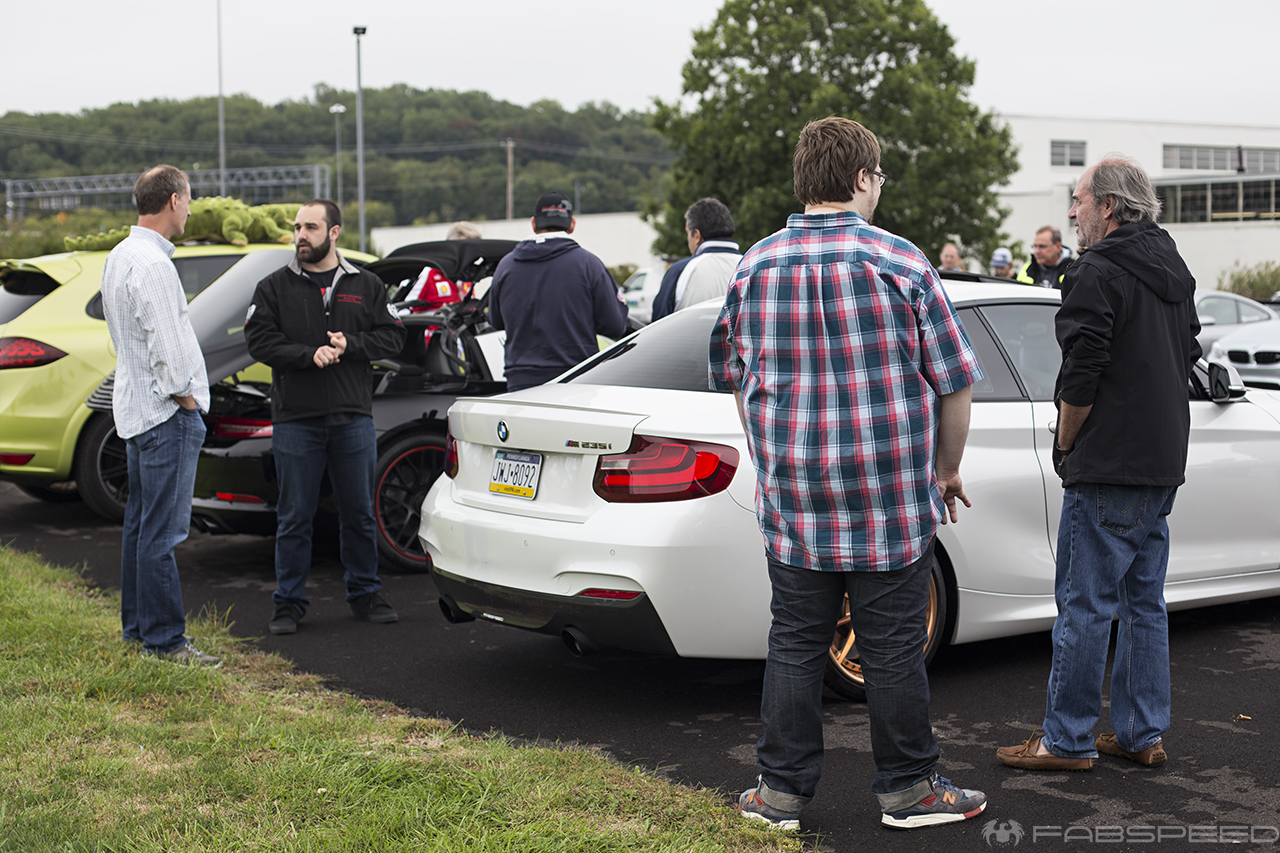 A familiar face in our shop for development - this 991 GT3 is currently equipped with our Race Headers and Valved Side Muffler Bypass Pipes.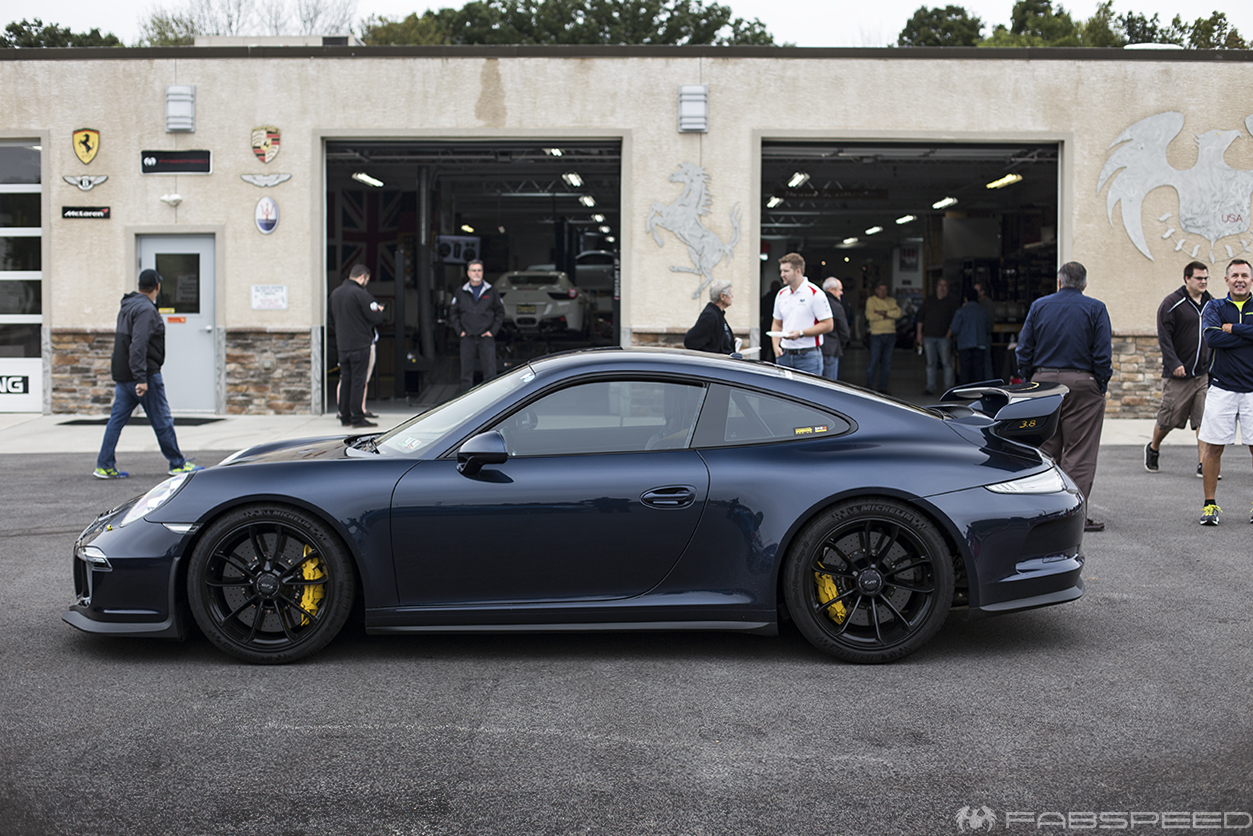 Matt - founder of MC Designs gave a live vinyl wrapping demonstration on this full Fabspeed Performance Package equipped 991 Turbo - we're big on enhancing looks just as much as power and sound.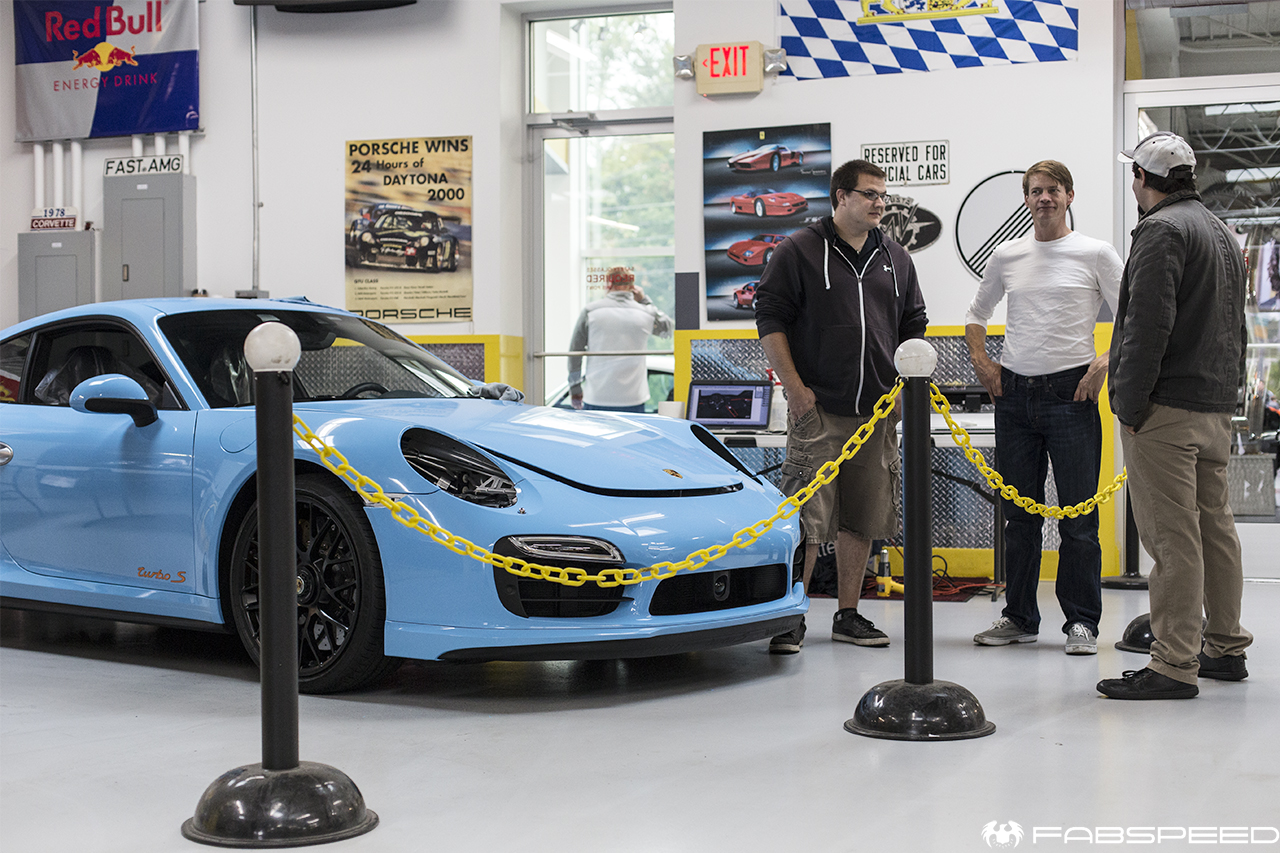 The show stopper showed up - a full Fabspeed equipped Aventador.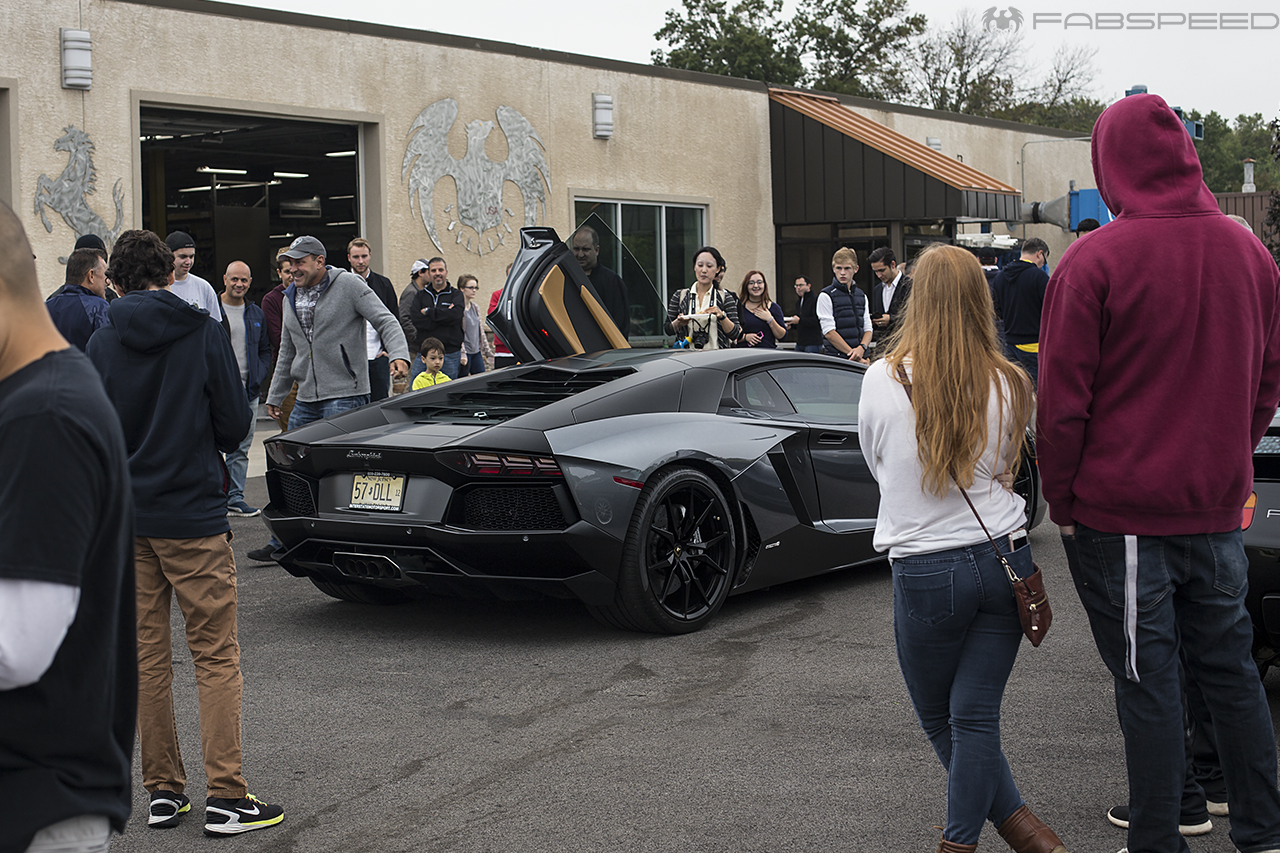 BMW's of all makes and models were present in force.
We led a few cars from a local Cars and Coffee directly to our Open House - these Porsches had a nice cruise in.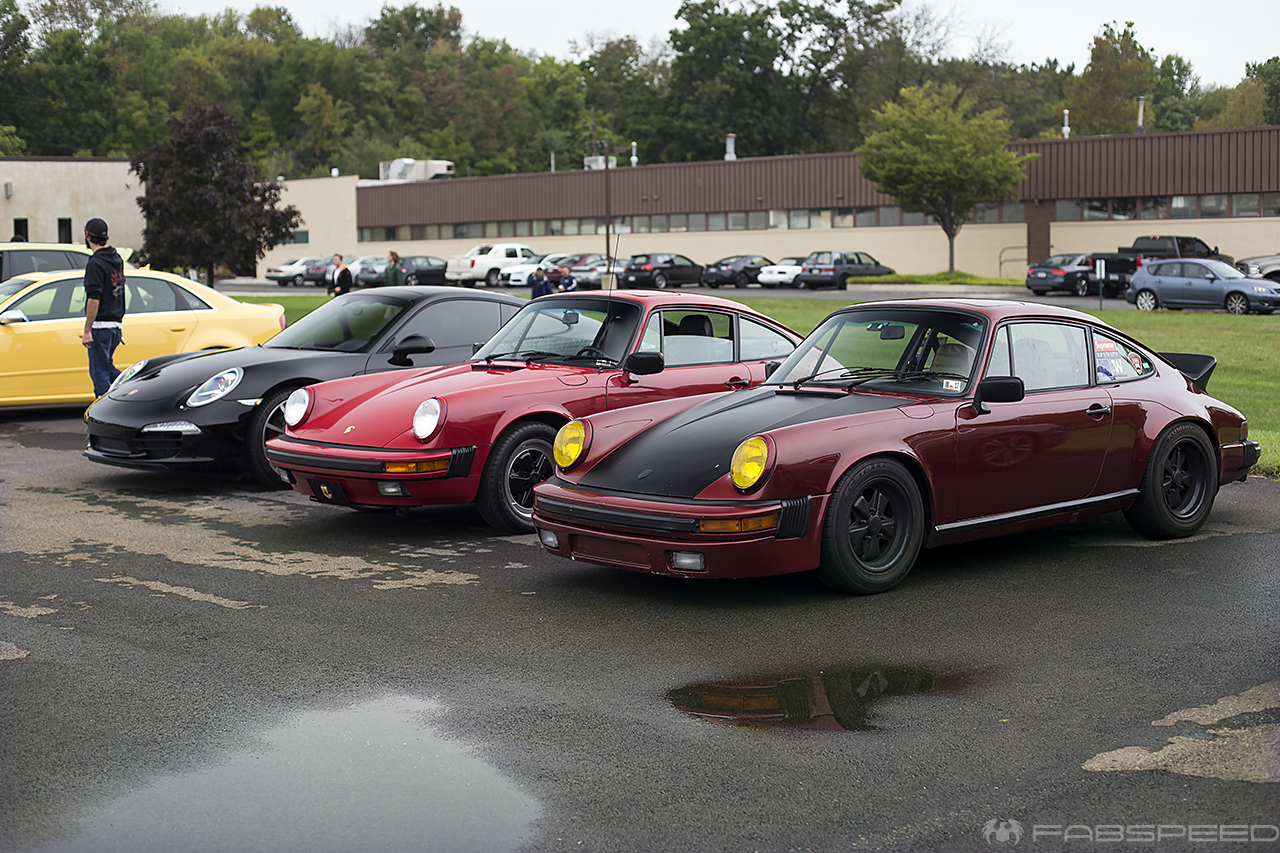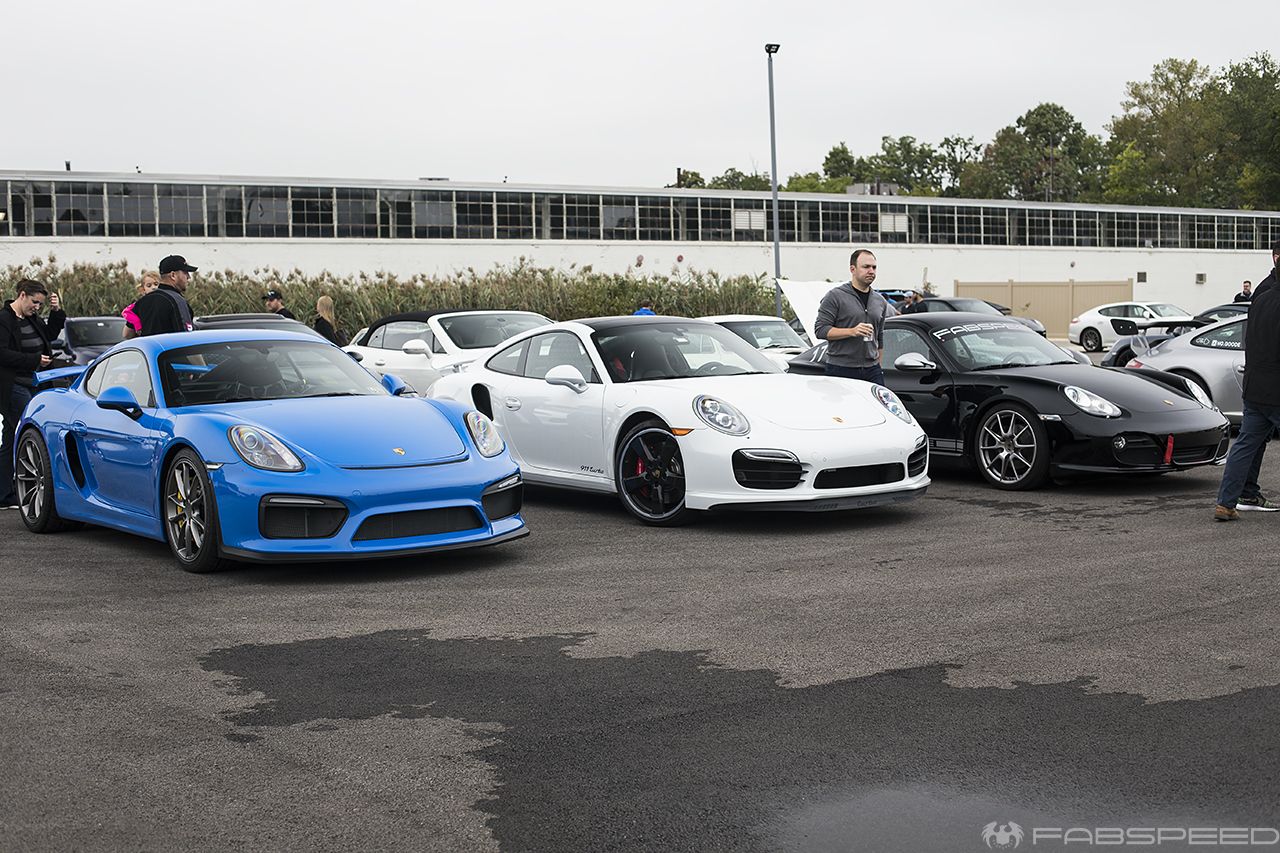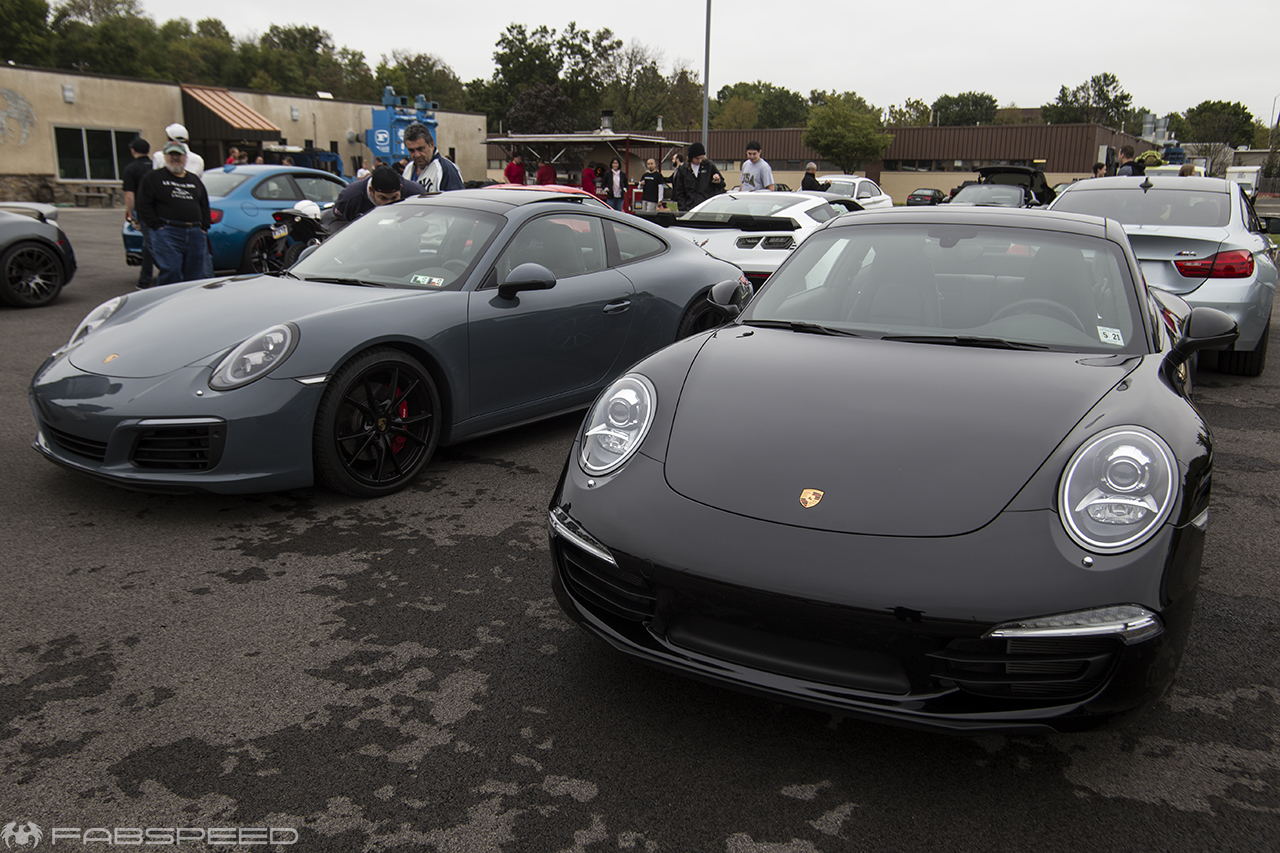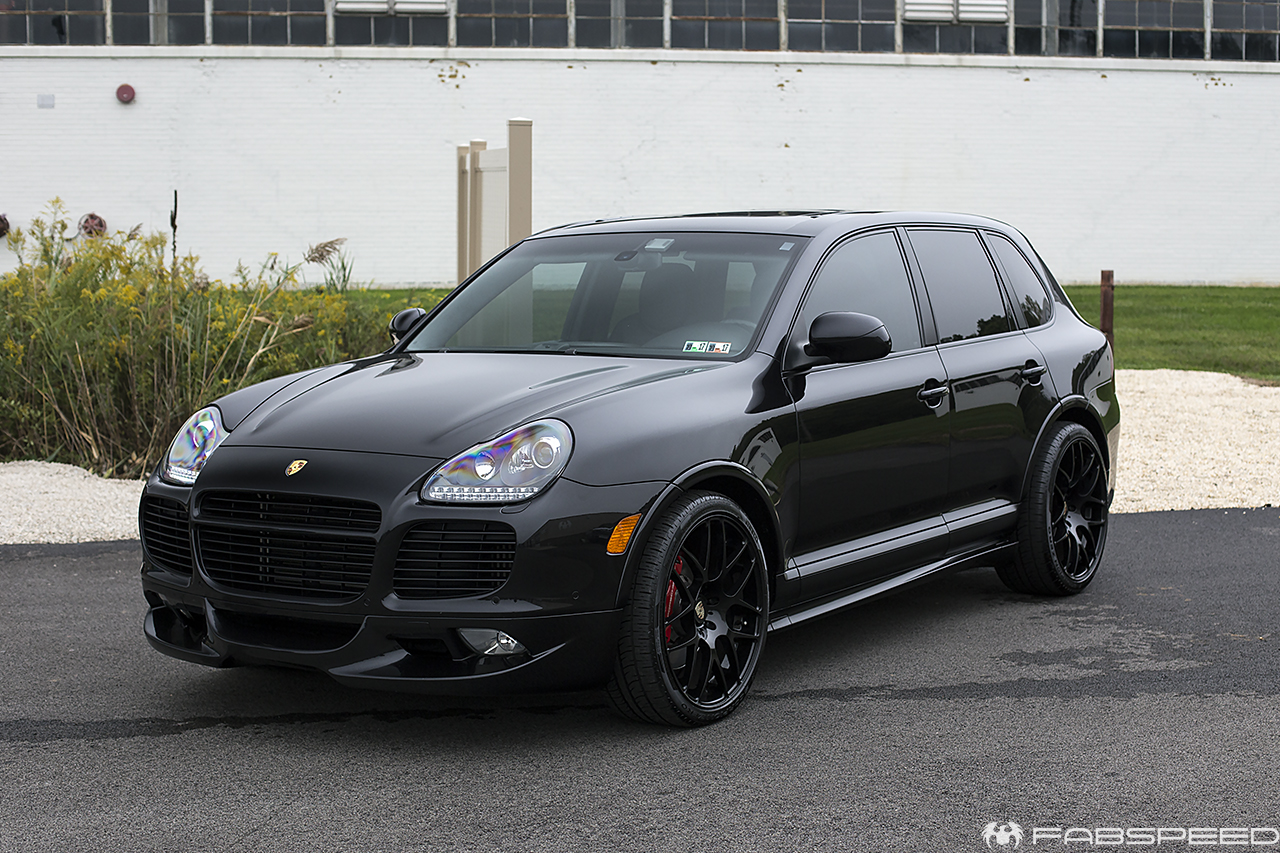 Our development car for our M2 exhaust suite - check out our brushed single wall stainless tips that finish off our Muffer Bypass Exhaust.
Performance Specialist, Nick, educating guests on the many components we offer for the 987.2 - this is our own development Spyder.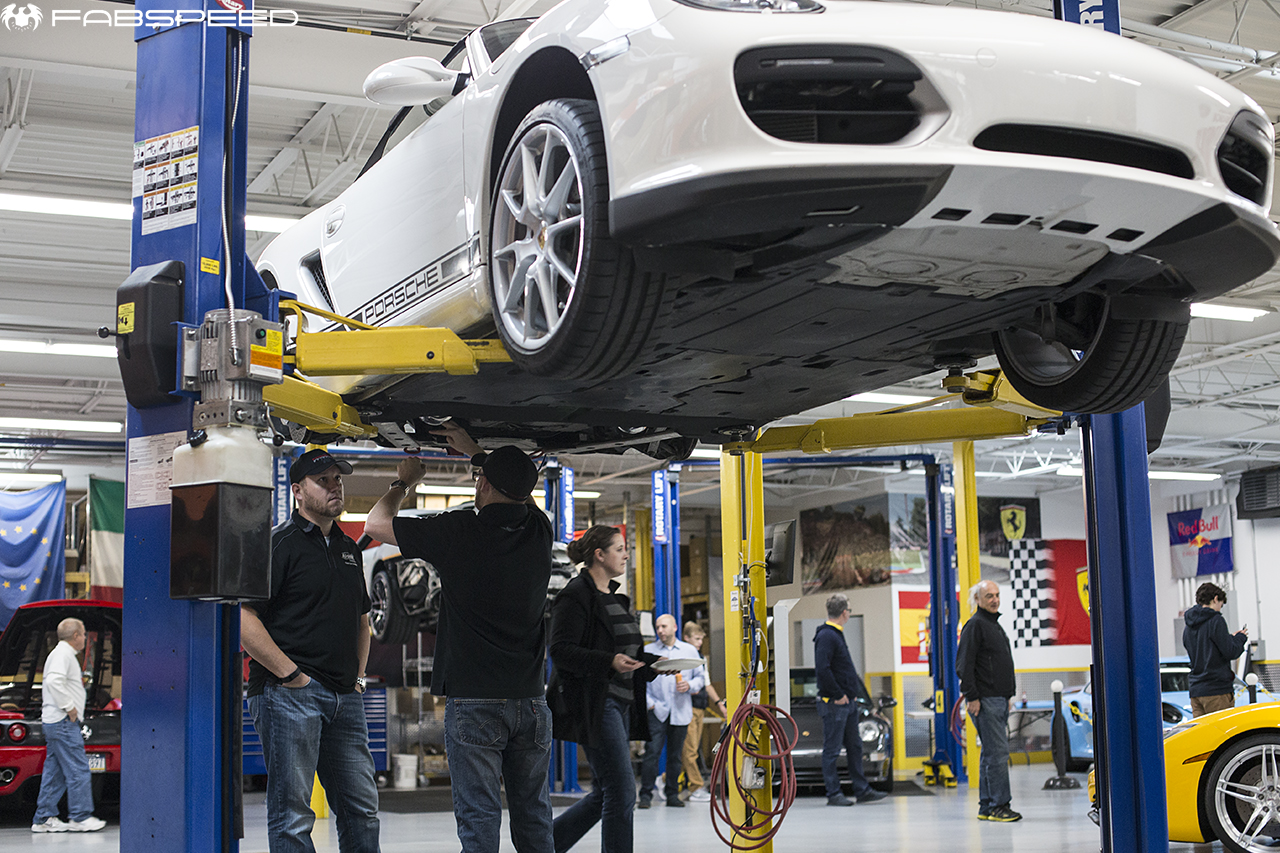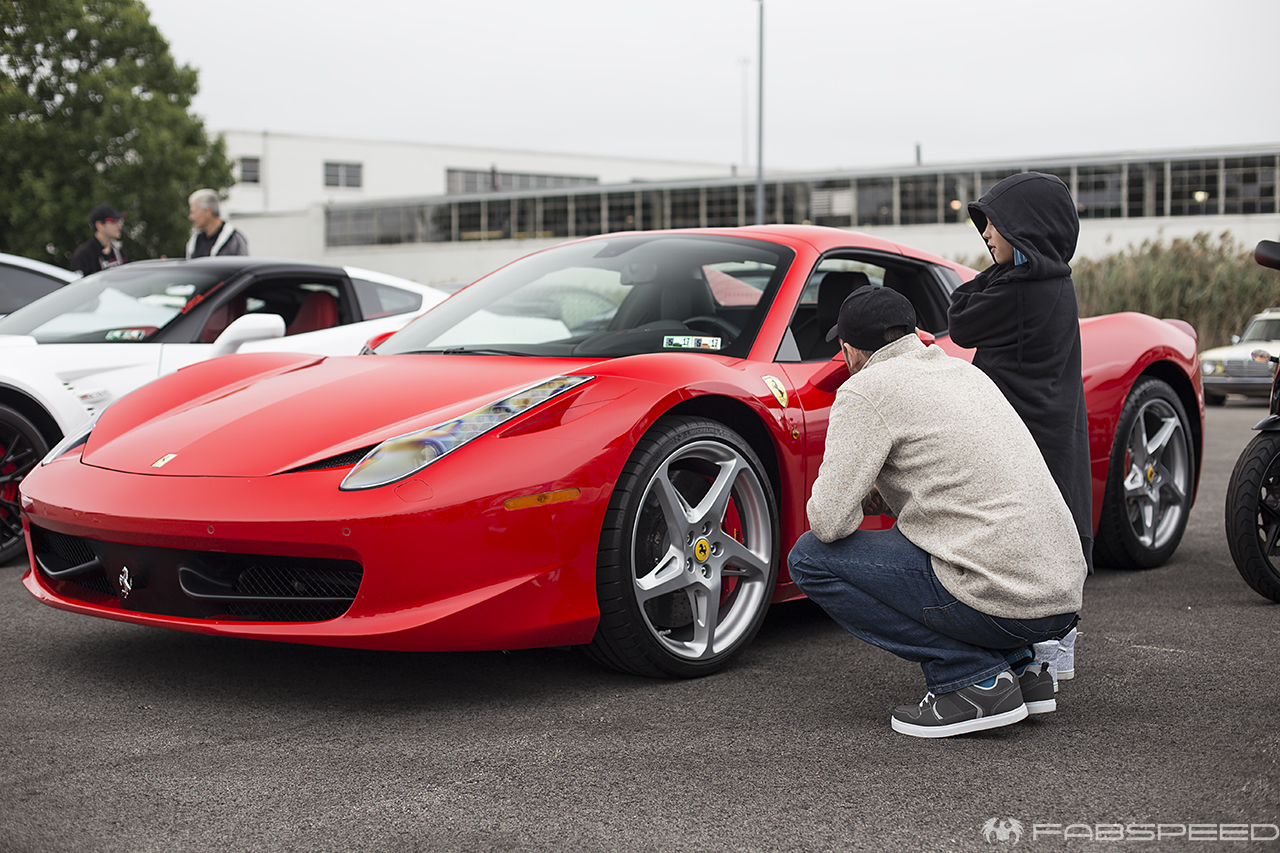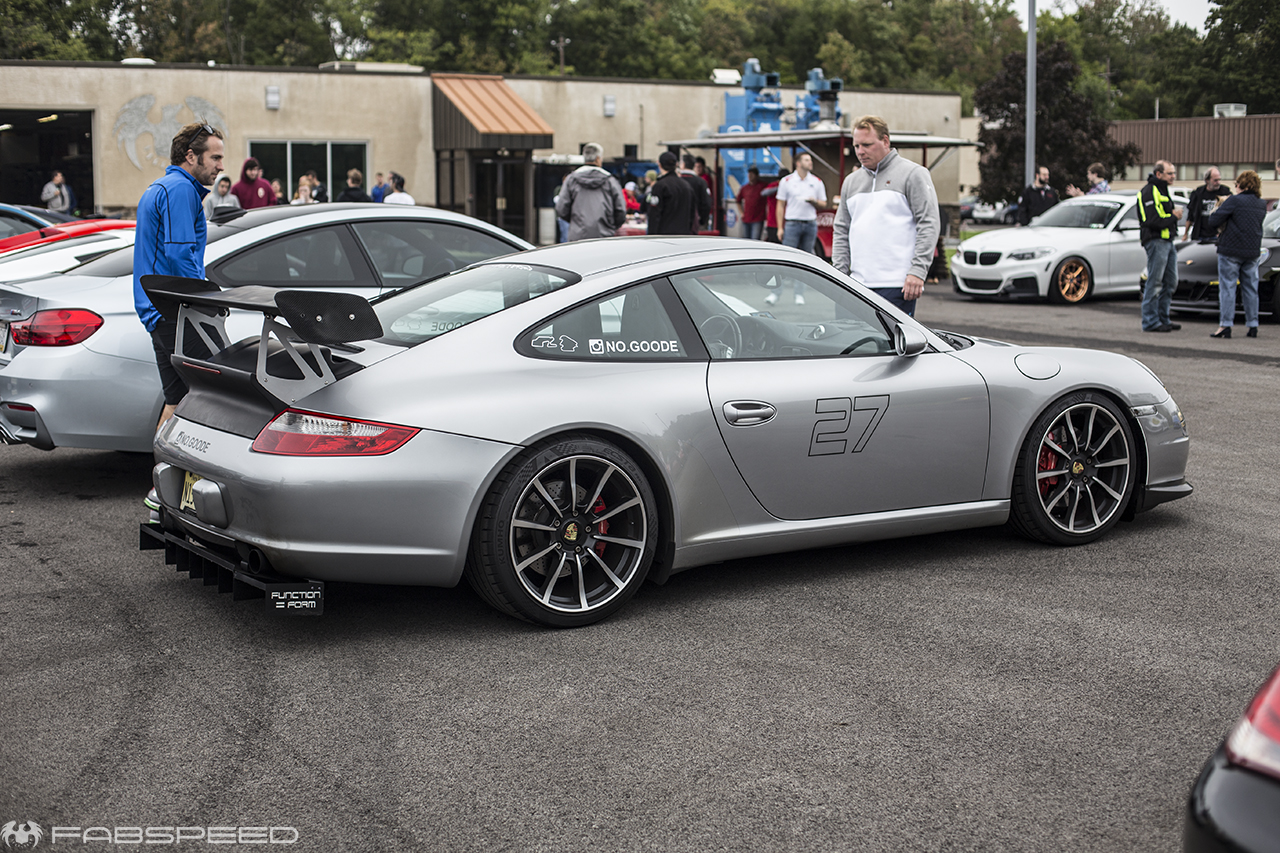 There were plenty of pups present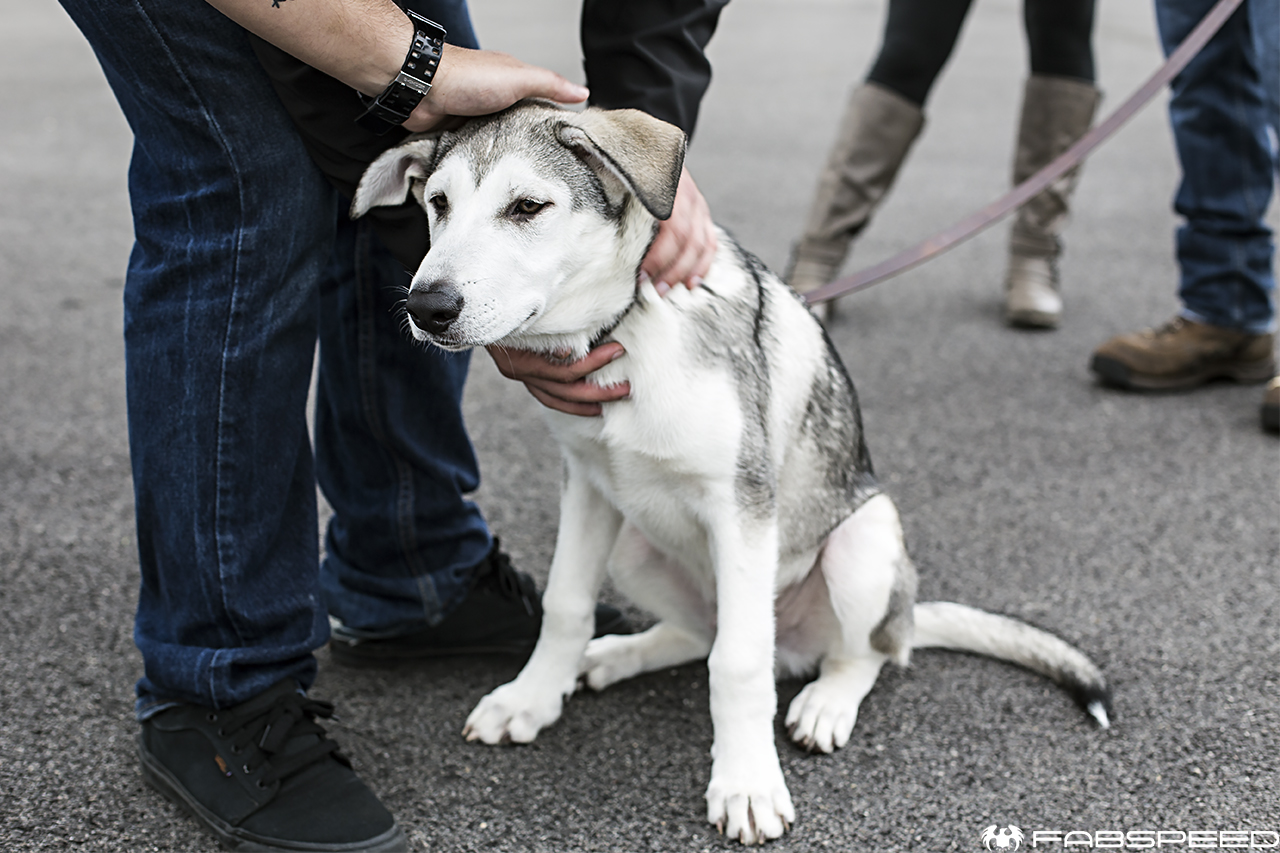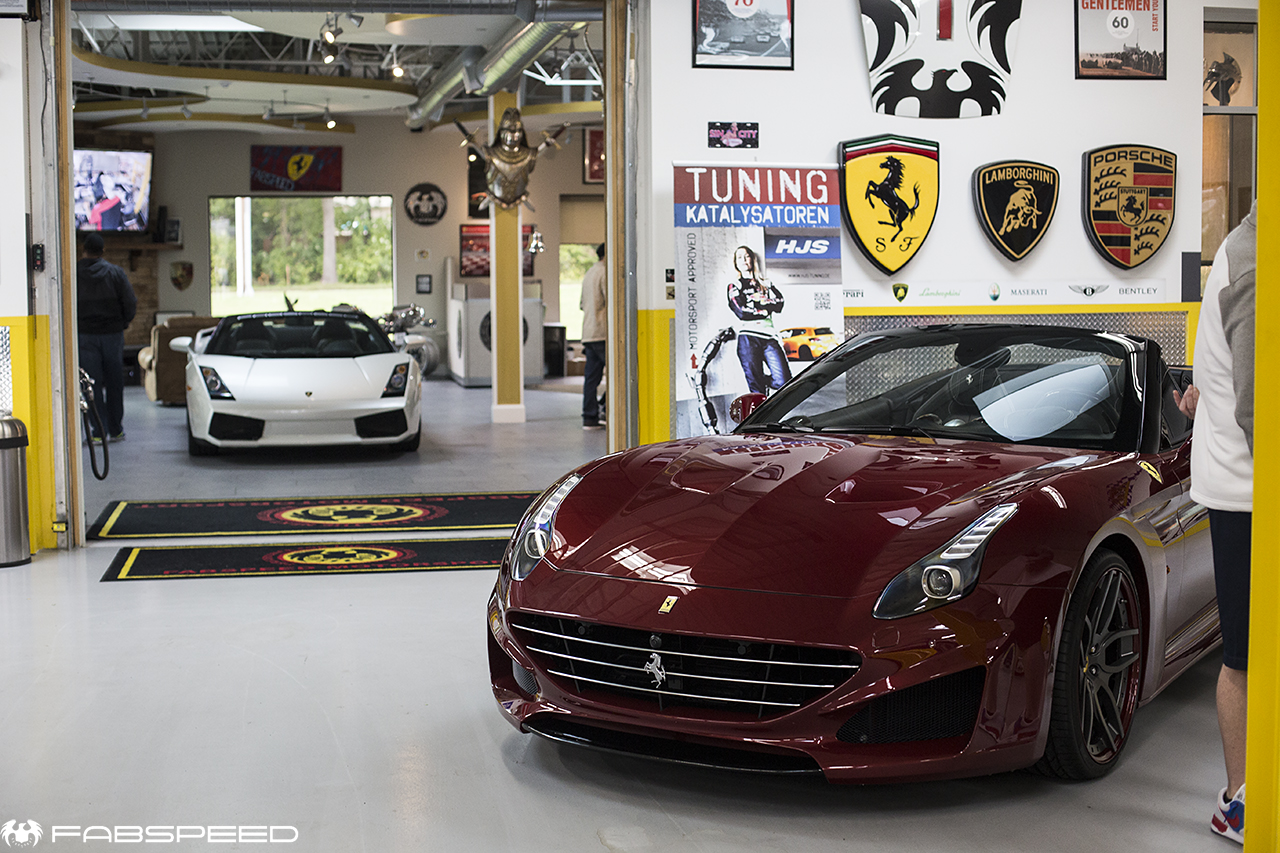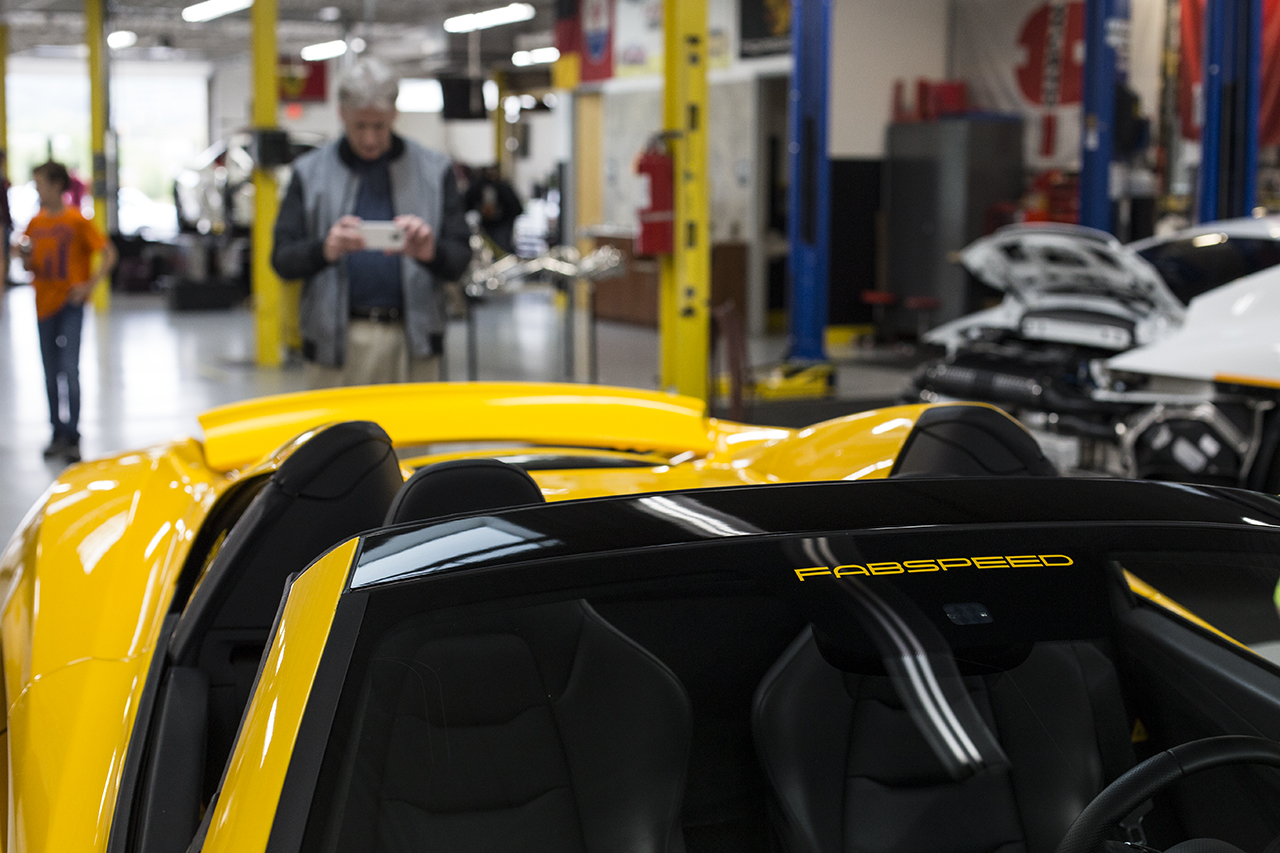 We look forward to opening our doors and shop floors to all again in 2017!