The 2015 New York International Auto Show rolled in to town this past week, bringing with it a variety of new and exciting models from all of the major manufacturers. We had the opportunity to travel up to the Jacob Javits Center in New York City on Wednesday to experience the show and check out all of the offerings from McLaren, Porsche, Mercedes-Benz, and more, along with a few surprises on display that would make even the most seasoned enthusiasts giddy with excitement.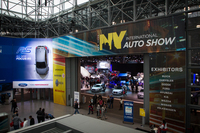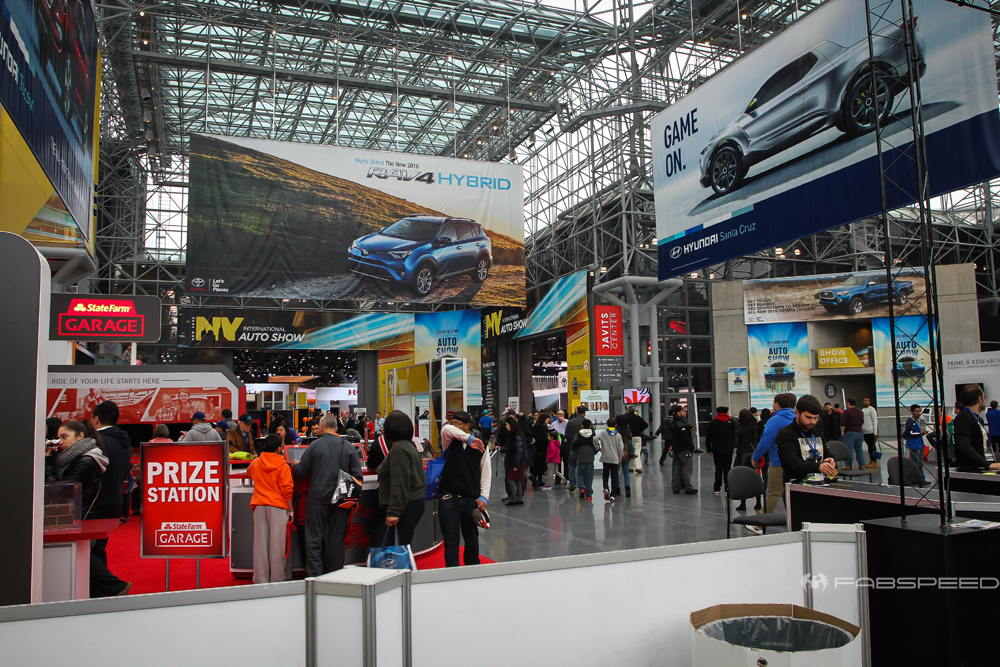 Upon entry, we immediately came face-to-face with Toyota's new FT-1 concept. I had seen plenty of pictures of the aggressively sculpted flagship online, but they do not do justice. In person, the FT-1 is positively stunning. Its sweeping lines and aggressive styling were beyond impressive; appearing to take cues from Nissan's GTR and Mercedes' infamous SLR McLaren. It will be exciting to see how much of this concept makes it through to production.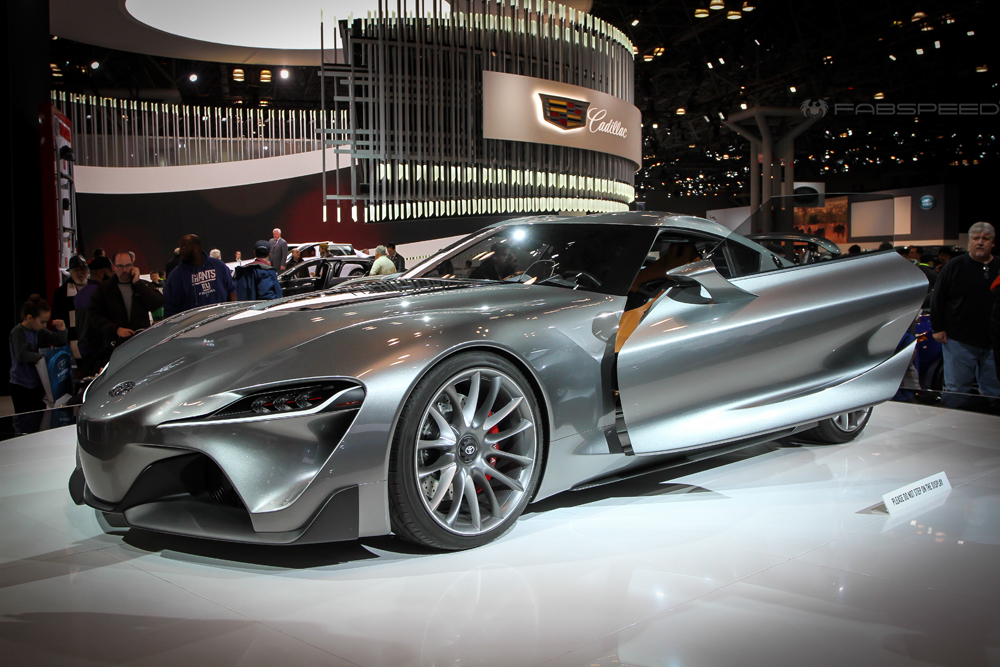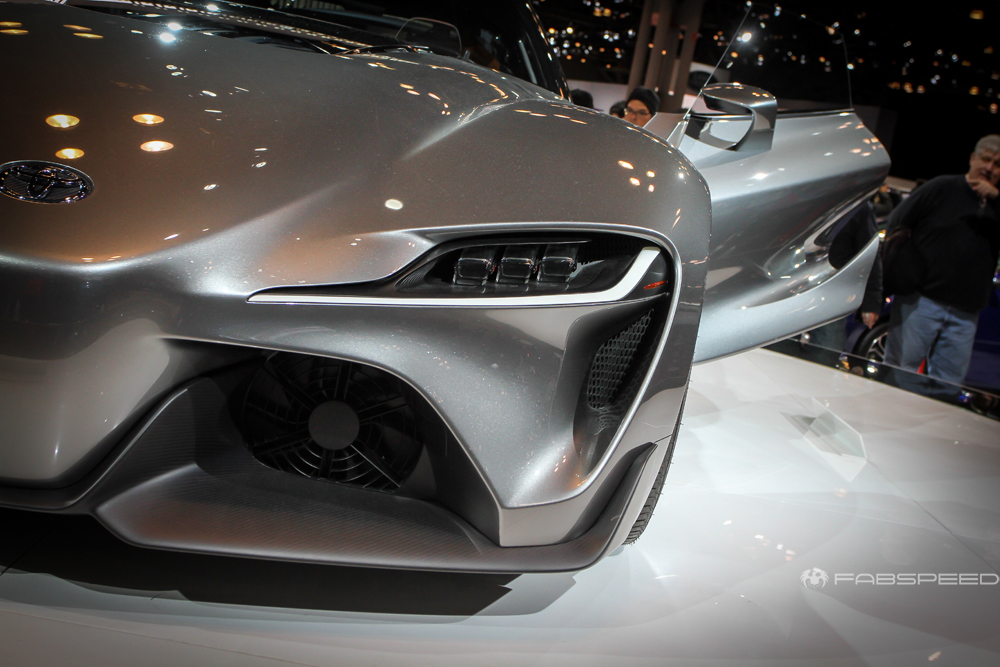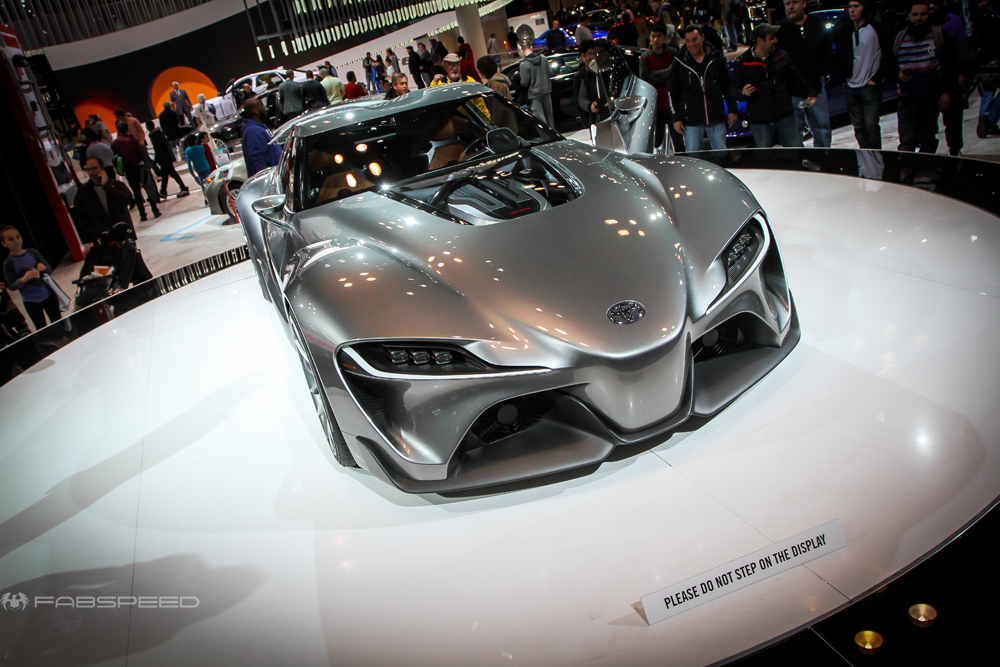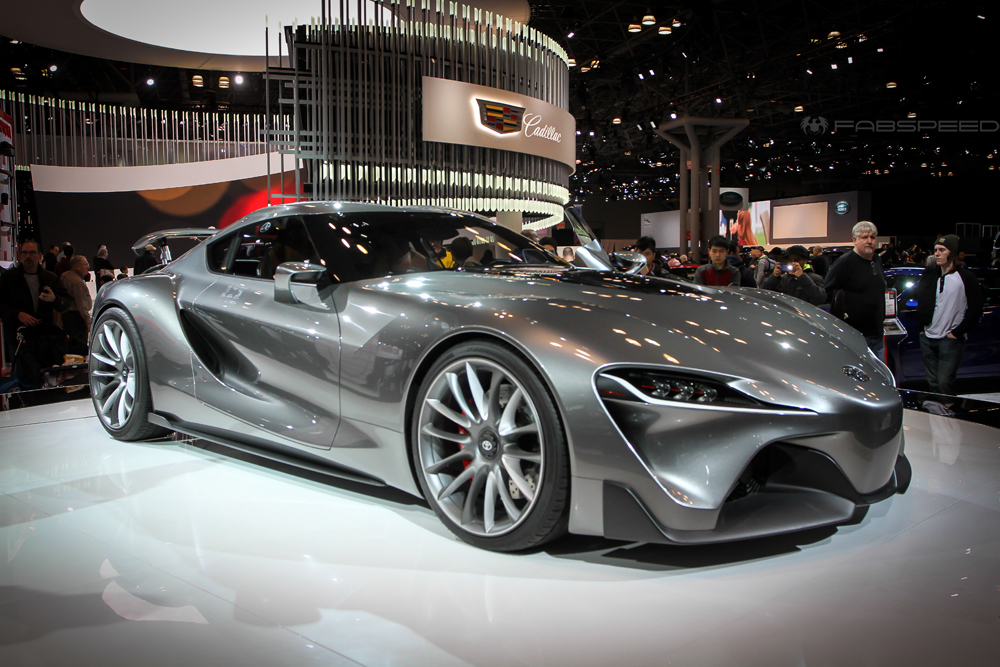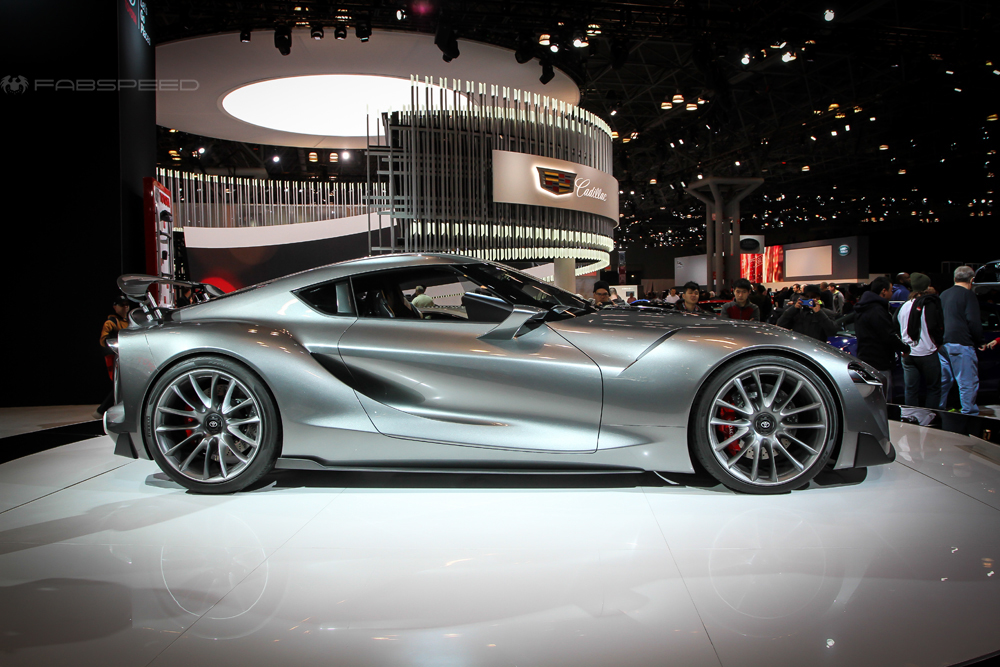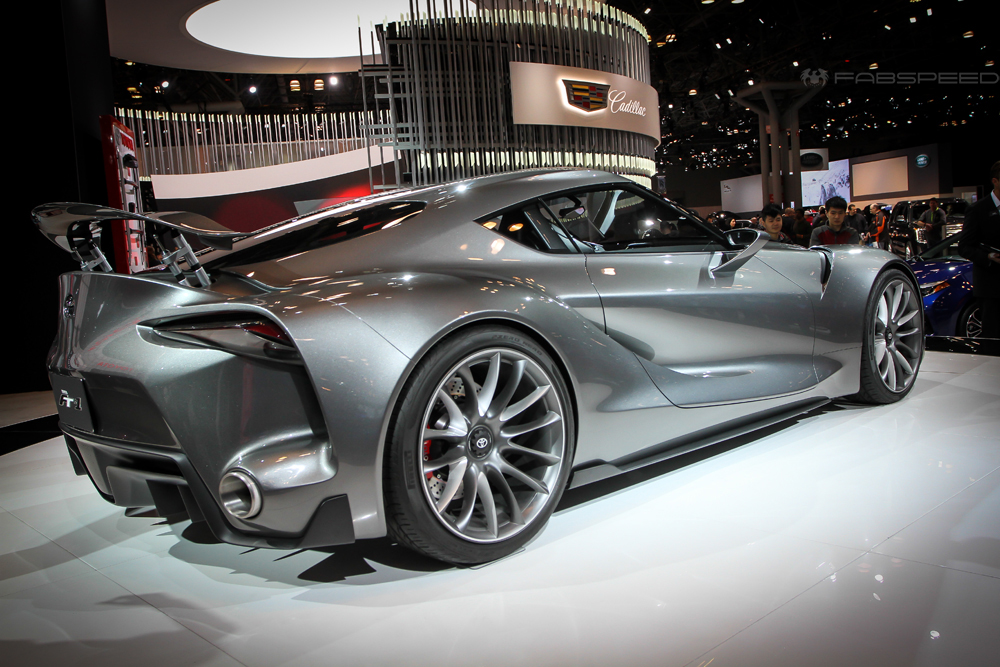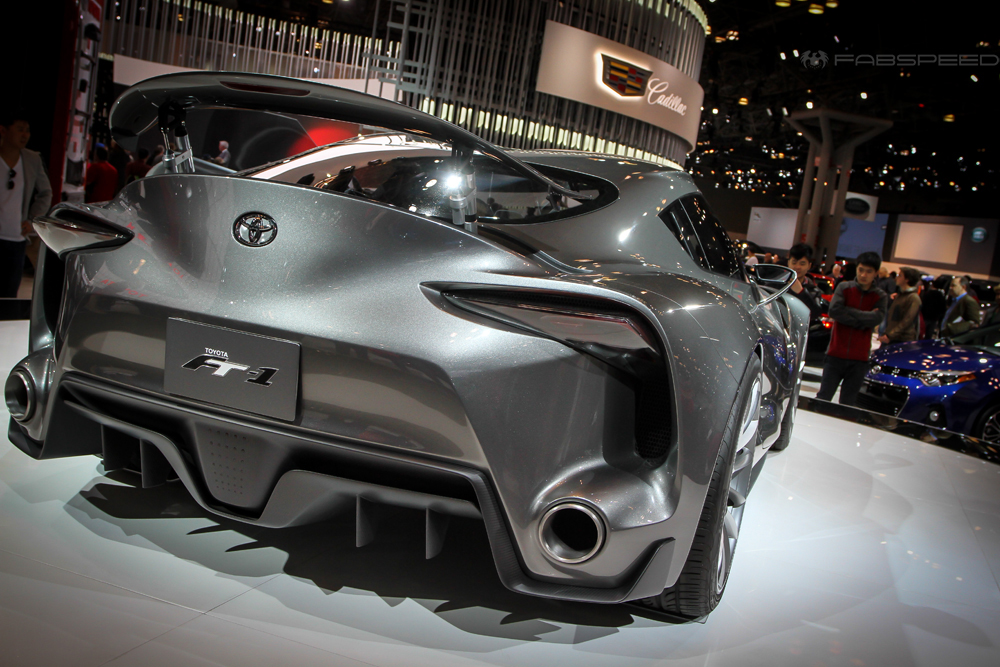 Walking towards the McLaren booth, we were greeted with bright colors and our first glimpse of the new 570S. Positioned as McLaren's answer to the Porsche 911 Turbo and Lamborghini's new Huracan, the 570S is sure to make an impact on the industry, and certainly on McLaren's pocketbook. After spending a few minutes with this beauty, I can certainly see McLaren moving a fair number of these. The lines are unmistakably McLaren, with the carbon fiber mono-tub design being taken directly from its big brothers and optimized to make it a bit more "street-friendly". McLaren lowered the door sills and adjusted the opening angle of the 570S' doors to make entry/exit a bit easier for non-gymnasts. (We thank them for that!) Also new to the 570S is the updated interior layout and the lower bumper mounted exhaust outlets, a departure from the high-center exhaust found on the MP4-12C, the 650S, and the new 675LT.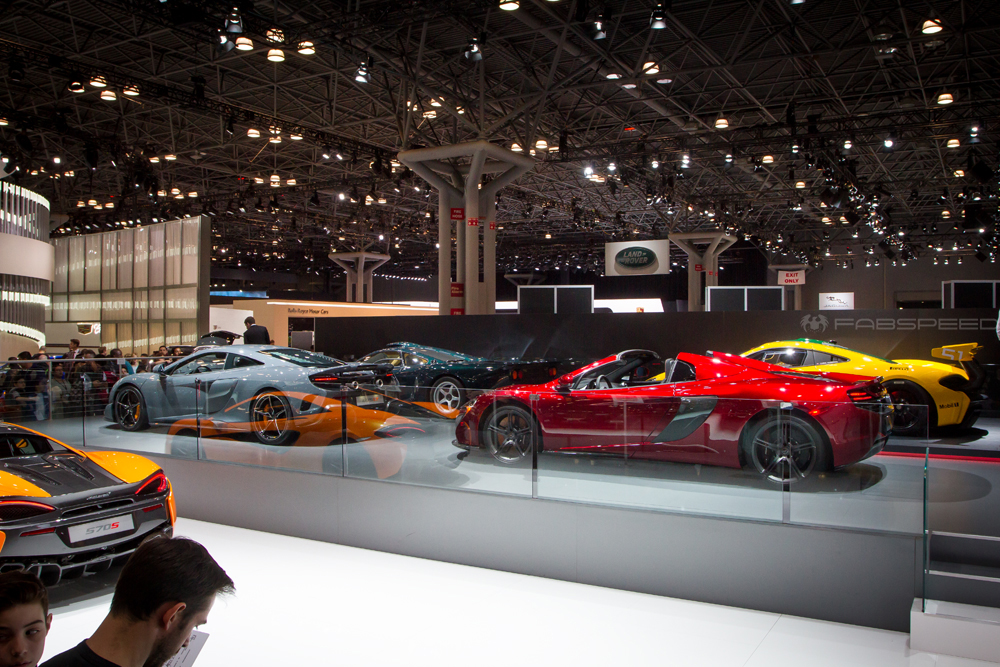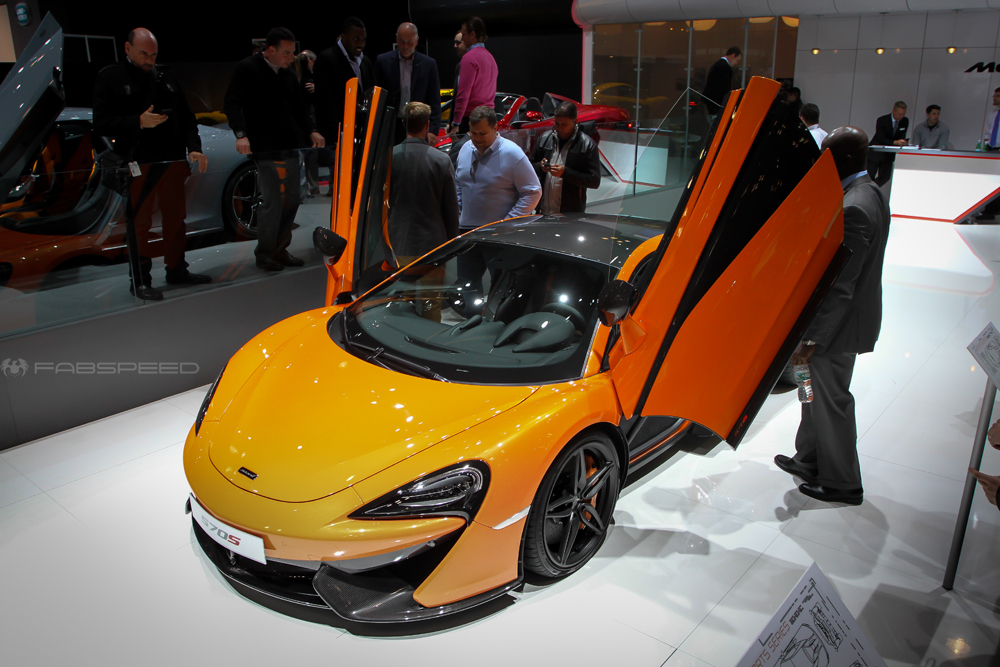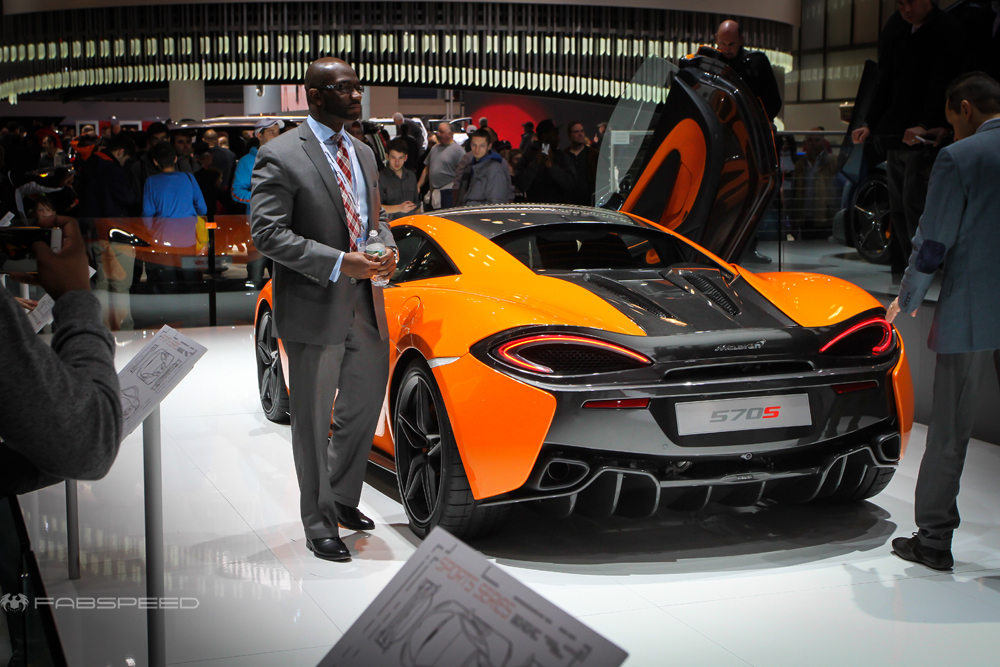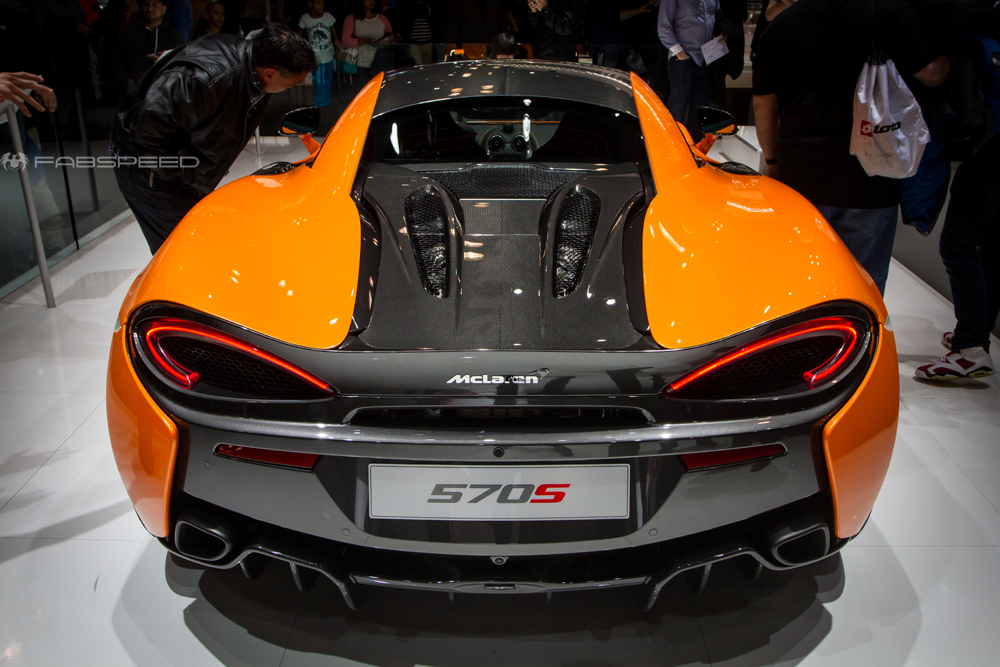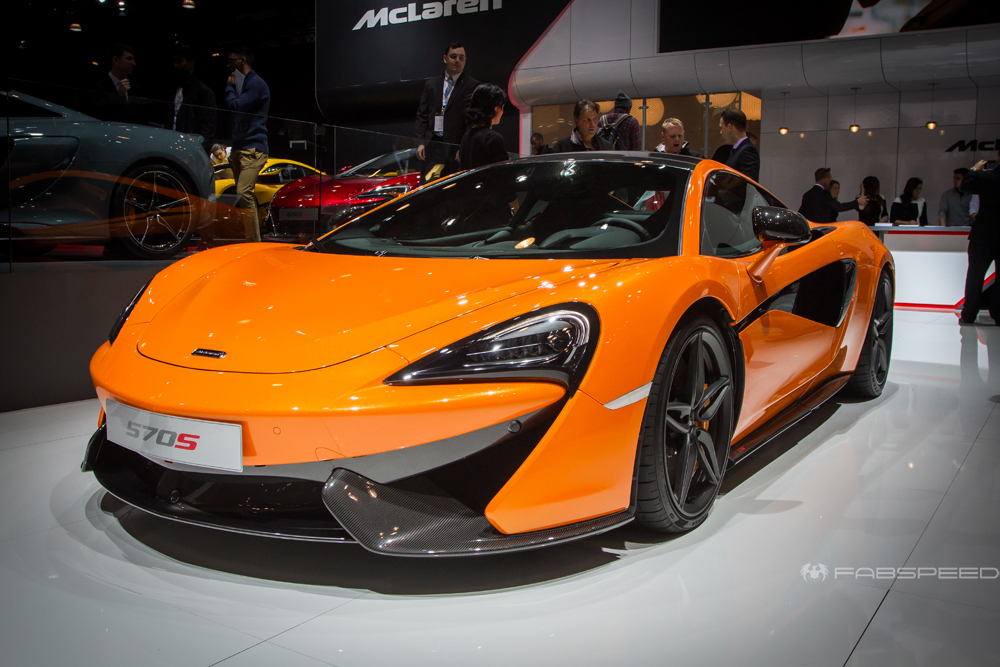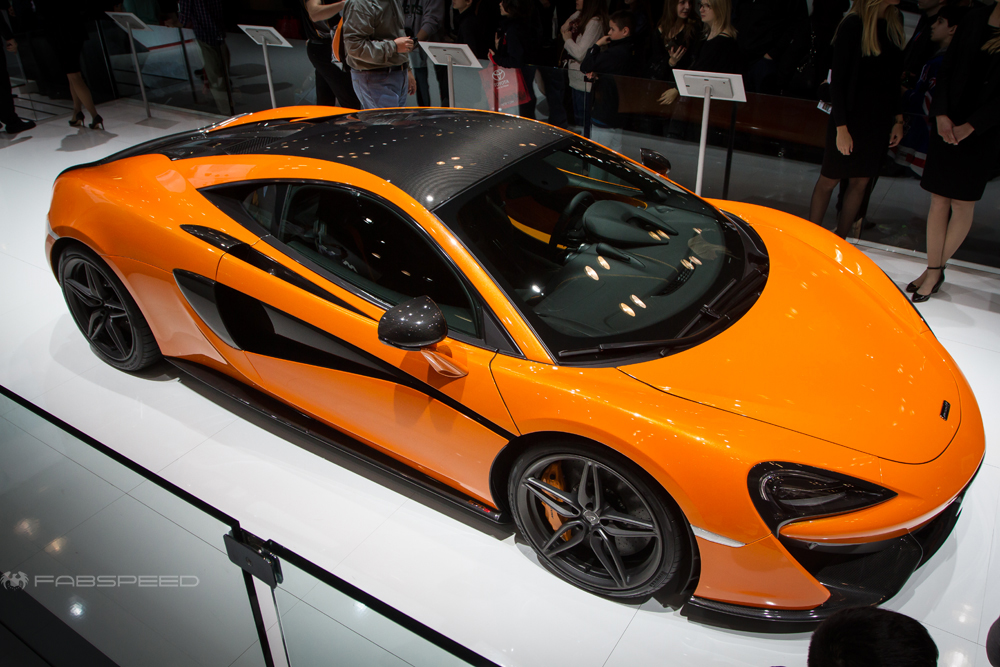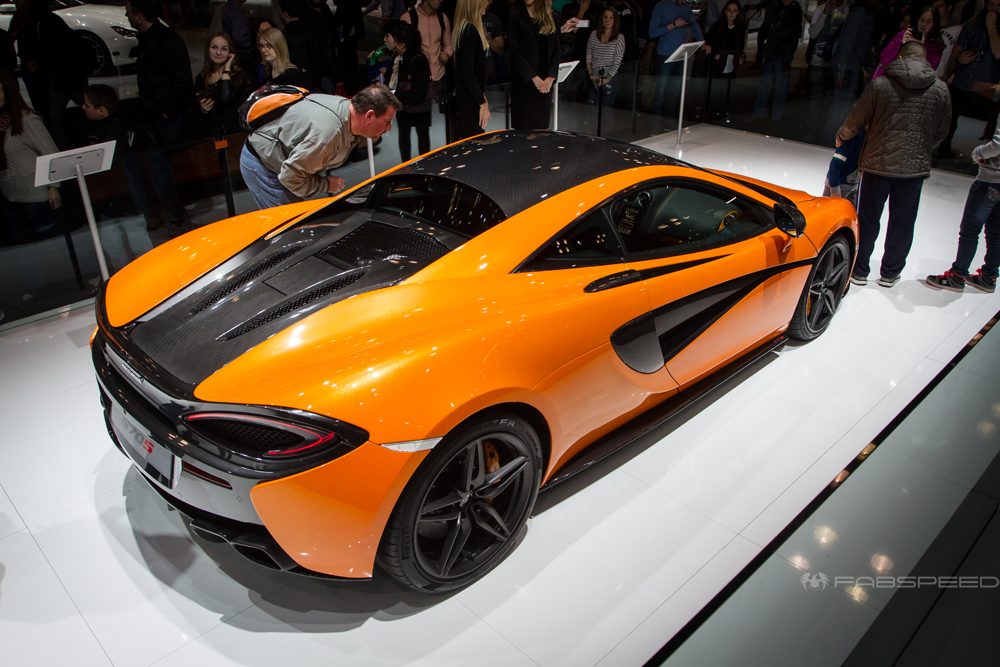 Perched above the 570S was a true automotive unicorn; a piece of history that very few gearheads will ever have the opportunity to experience in person: the original McLaren F1 GT. Fortunately, I can now count myself among the lucky few who have. This iconic supercar has likely graced the walls of more bedrooms than Kate Upton, and here we were, standing inches away from it! Unleashing 627bhp, the F1 GT was – and still is – one of the most impressive machines ever built. It's beyond comprehension that McLaren was able to accomplish this almost 20 years ago, while many manufacturers are still working to achieve this level of performance and presence even today.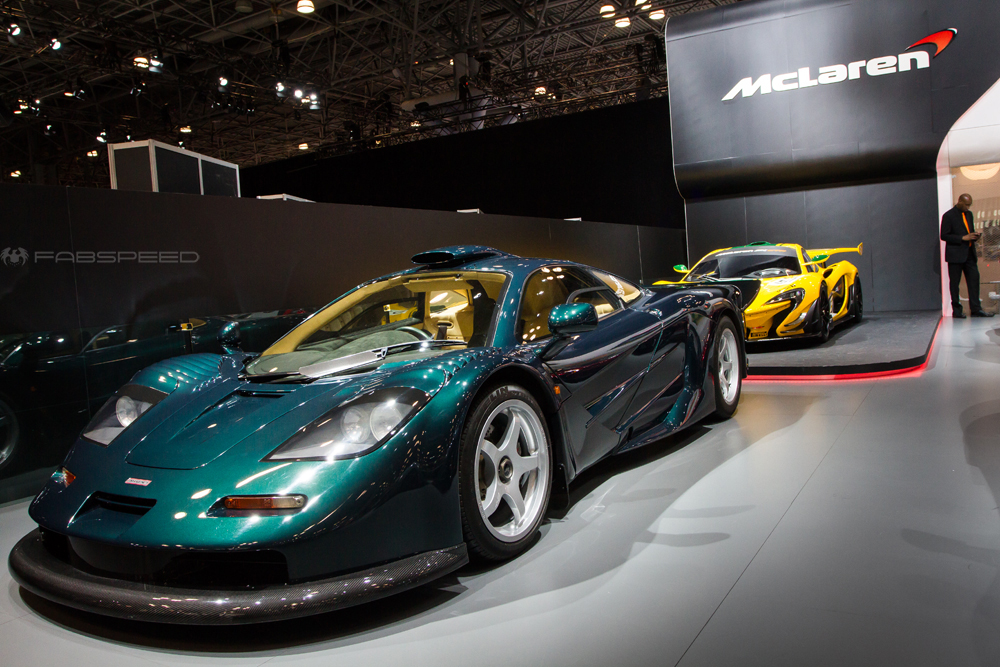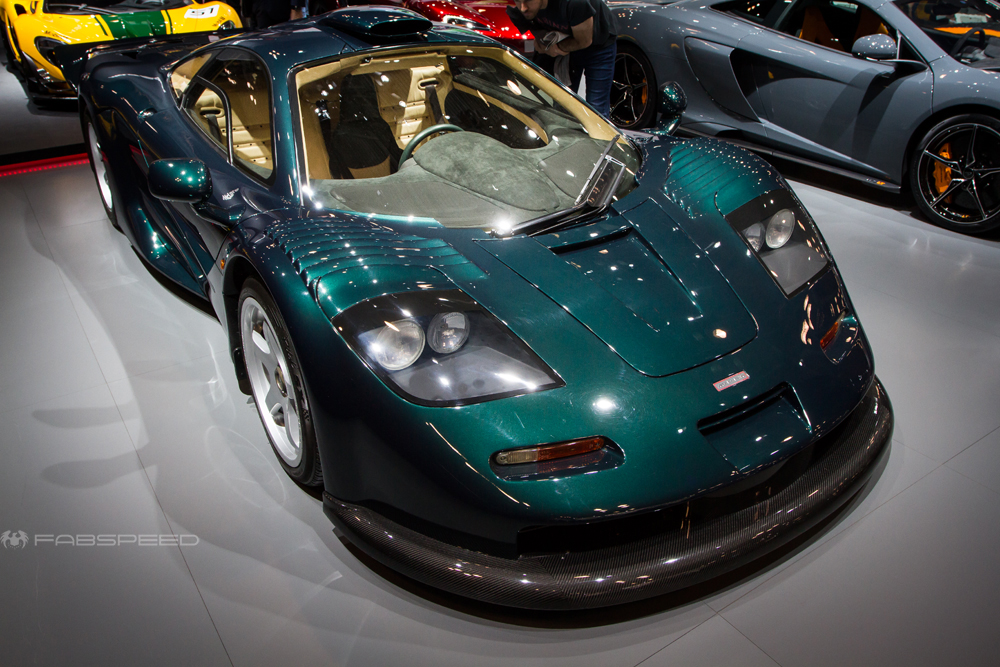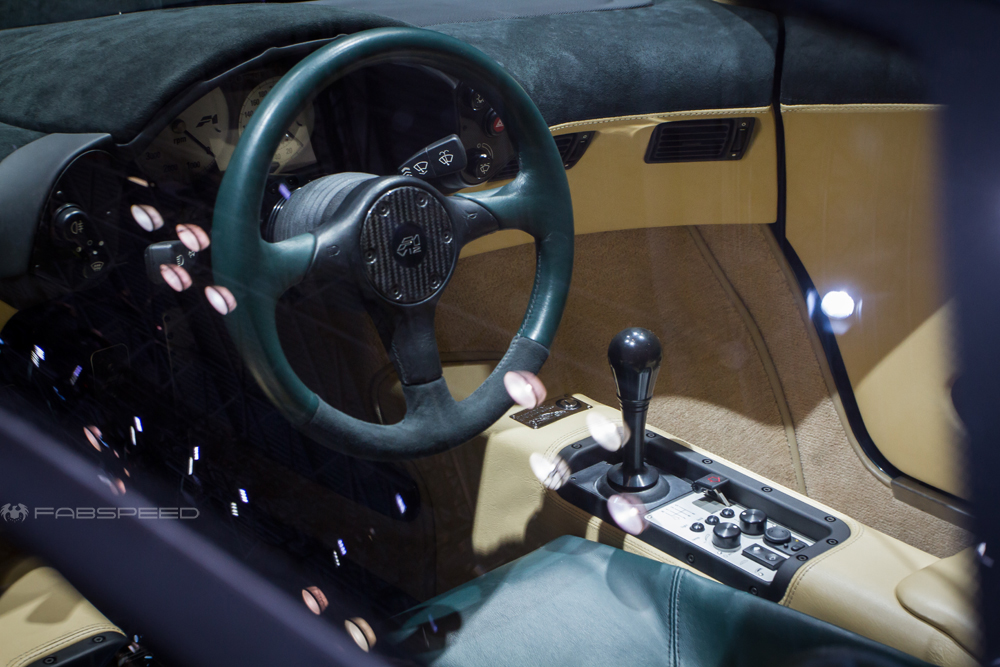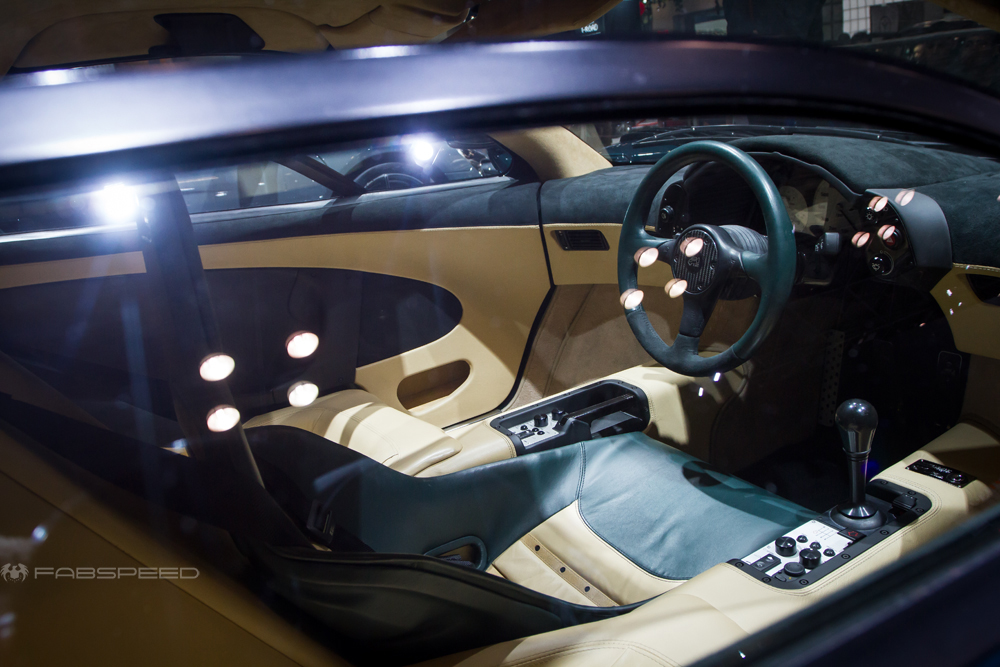 Lurking directly behind the F1 was yet another automotive icon, the mighty P1 GTR. Currently sitting atop the throne of modern hypercars alongside the 918 Spyder and the LaFerrari, this track-specialized monster was positively awe-inspiring to stand next to. You cant help but get a bit lost in your own mind, daydreaming about slapping down the helmet visor and flying out of the pits or slicing through downshifts and rocketing into Turn 1 of just about any circuit in the world, with nearly 1000hp on tap beneath your right foot.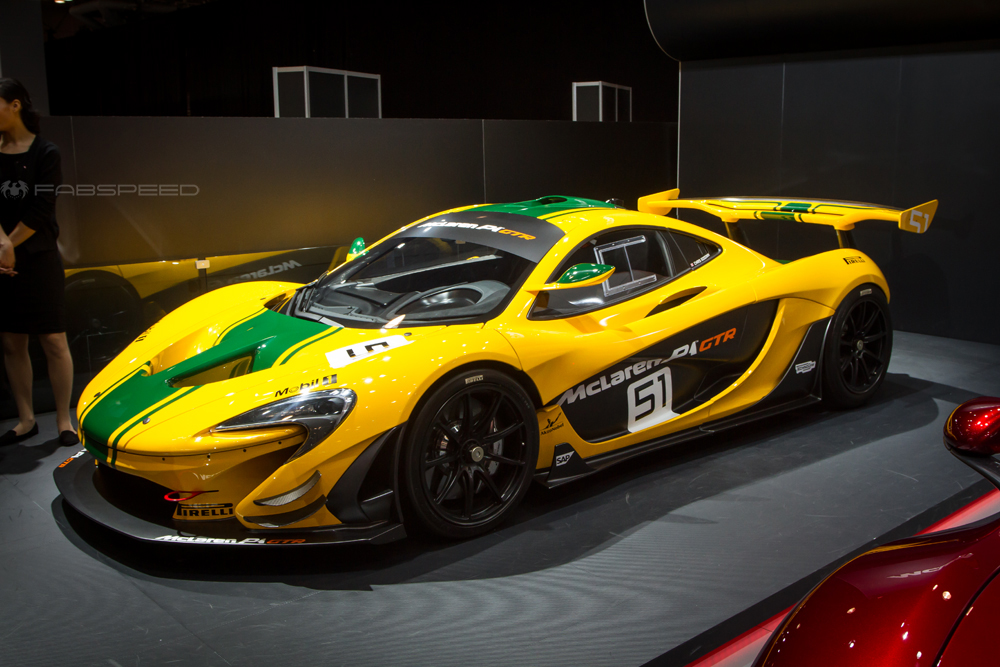 Parked neatly next to its track terrorizing siblings was a beautiful Volcanic Red 650S Spyder, in front of which was the new 675LT.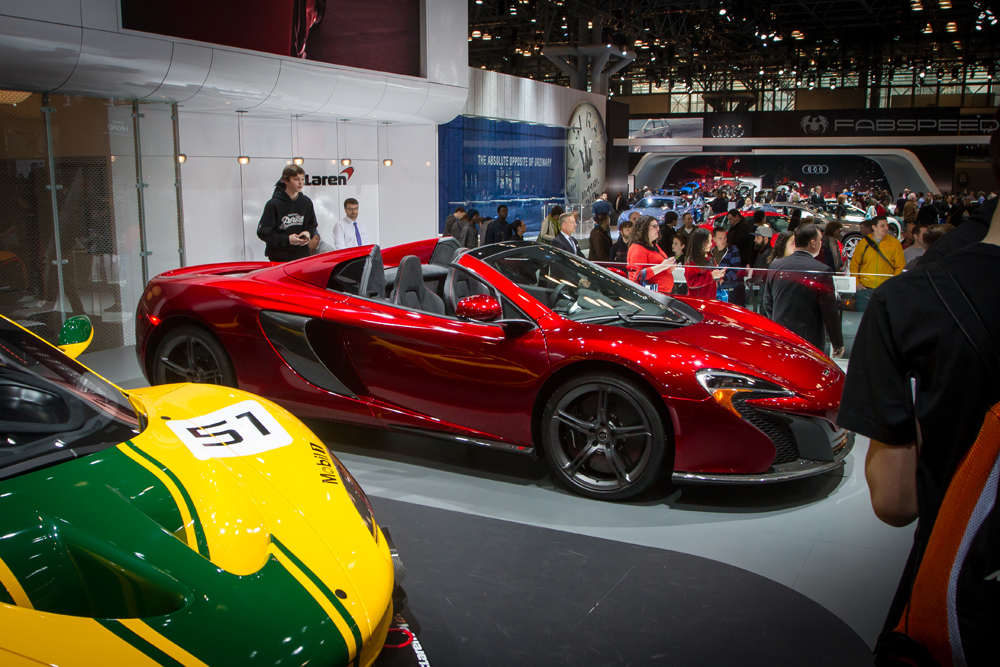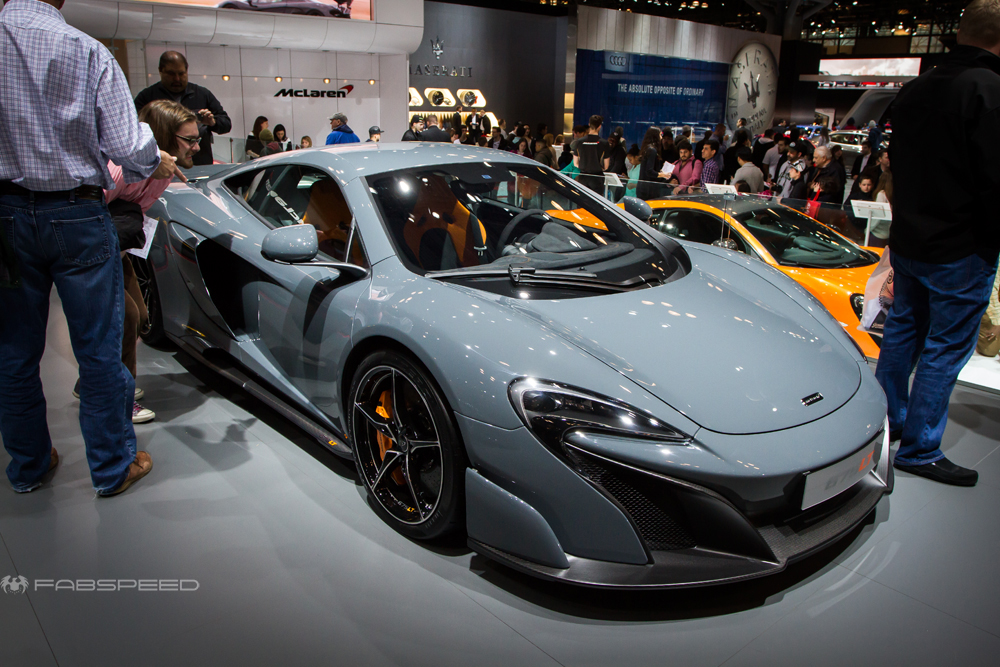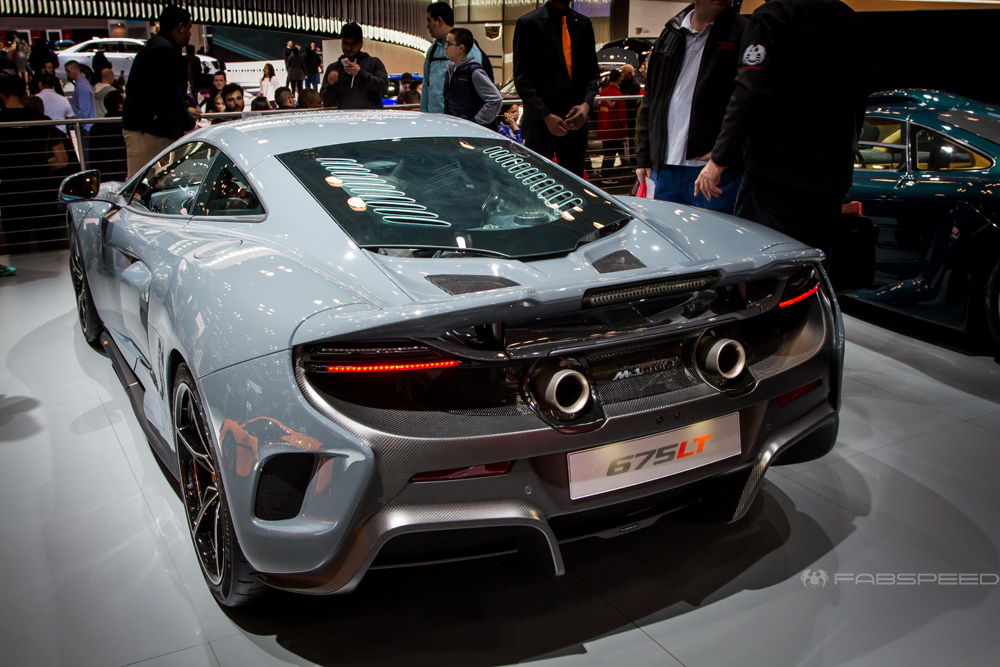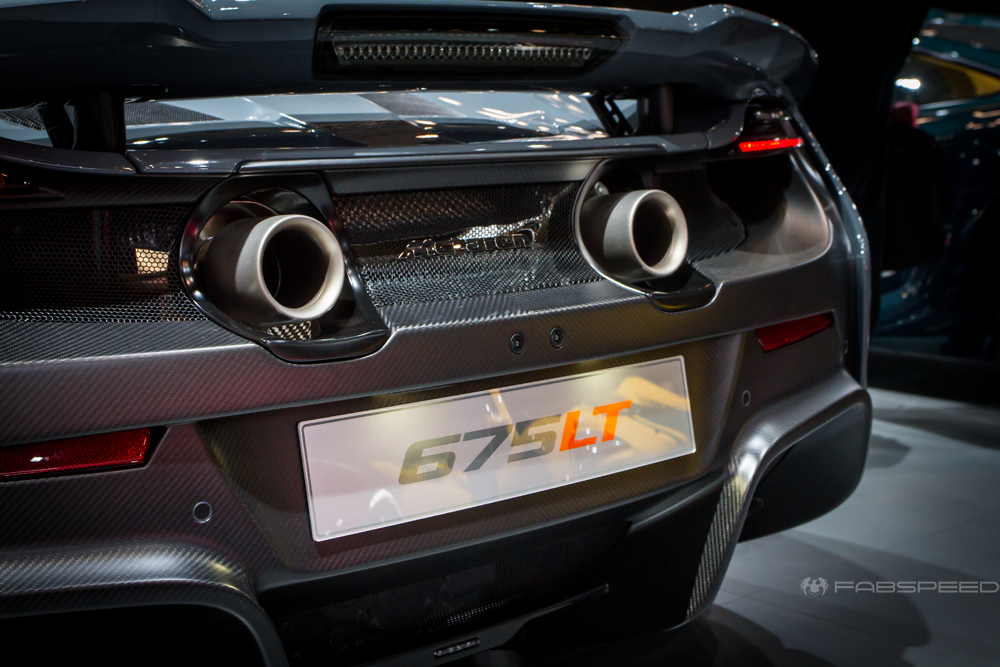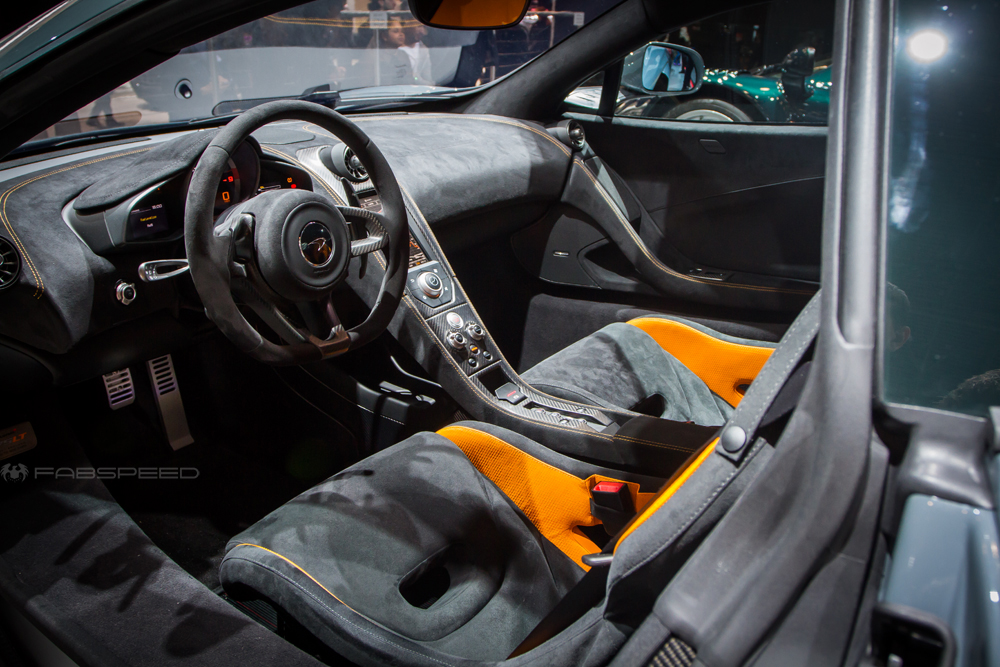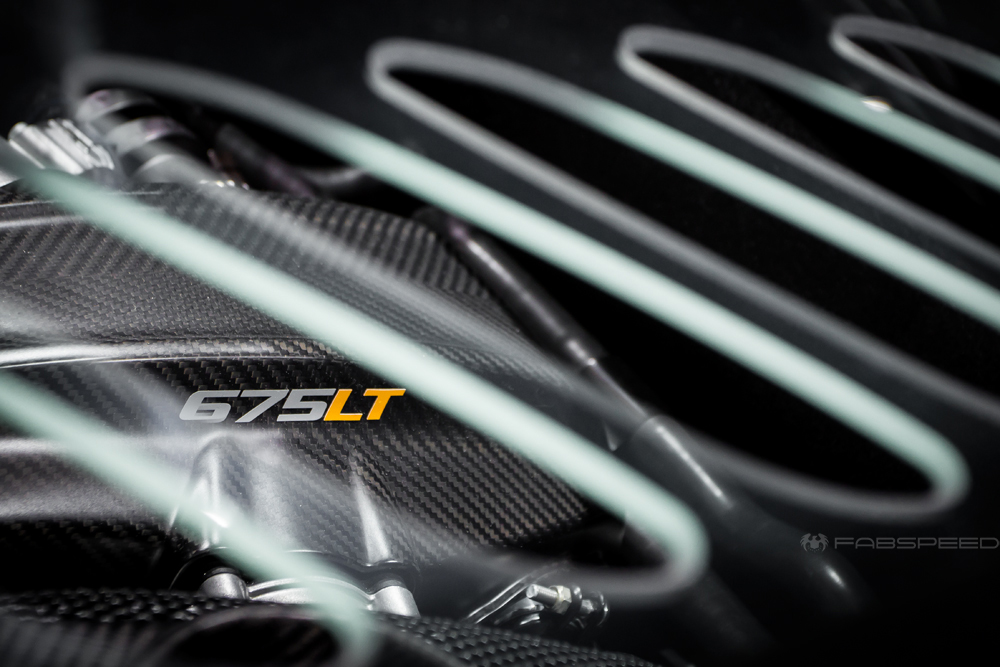 As difficult as it was, we finally pulled ourselves away from the McLaren trance we had fallen under and moved on, stopping at the new Maserati GranTurismo before wandering over to take a peek at the new Alfa Romeo 4C. In person, the 4C is downright miniature, but there is no denying that it looks like a boatload of fun on some twisty back roads.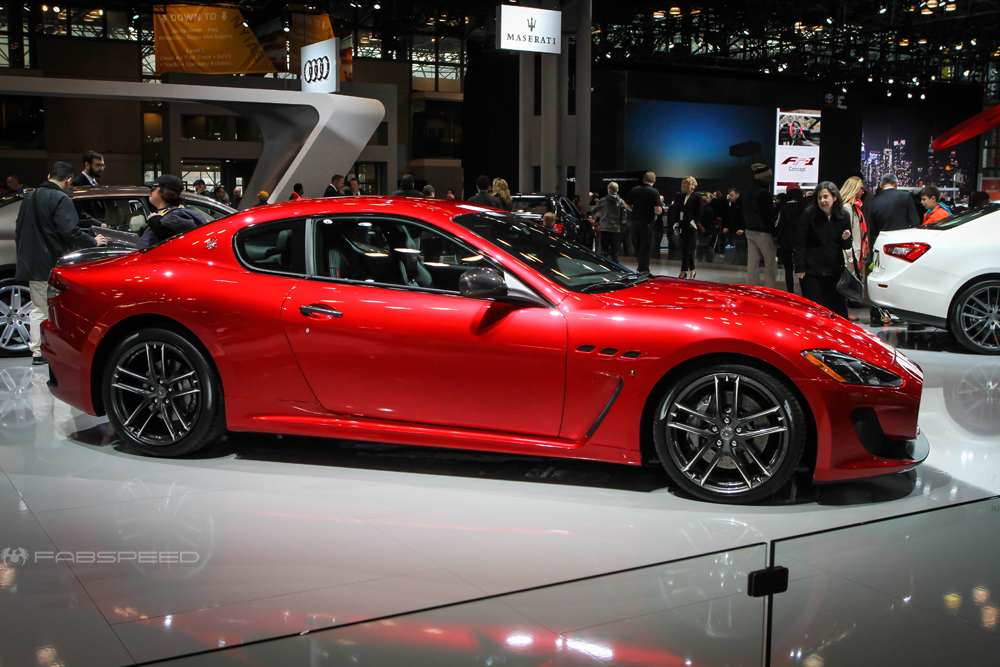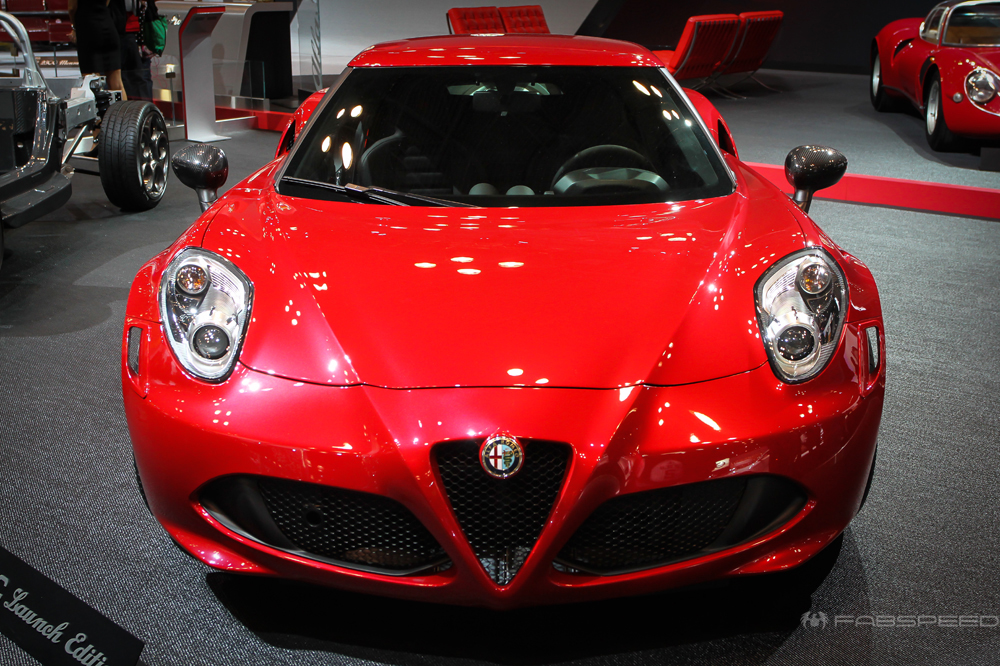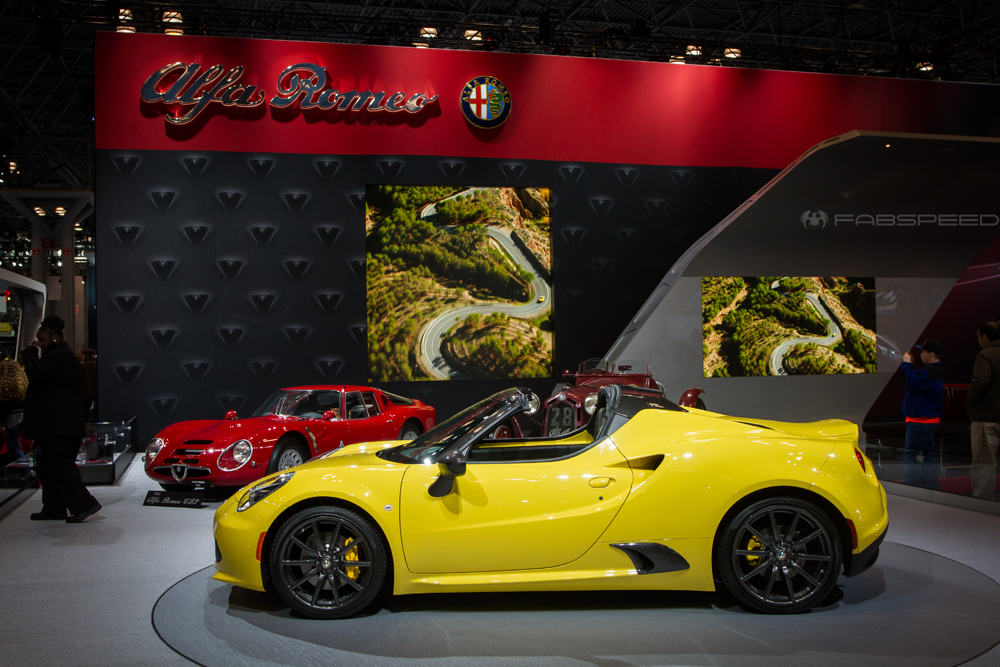 A few more steps brought us into the Mercedes display, where were ushered in by the new AMG GT-S, the positively fantastic looking descendant of the SLS. Also in attendance were the new S-Class, SL65 AMG, and the GLE Coupe, Mercedes' answer to BMW's X6.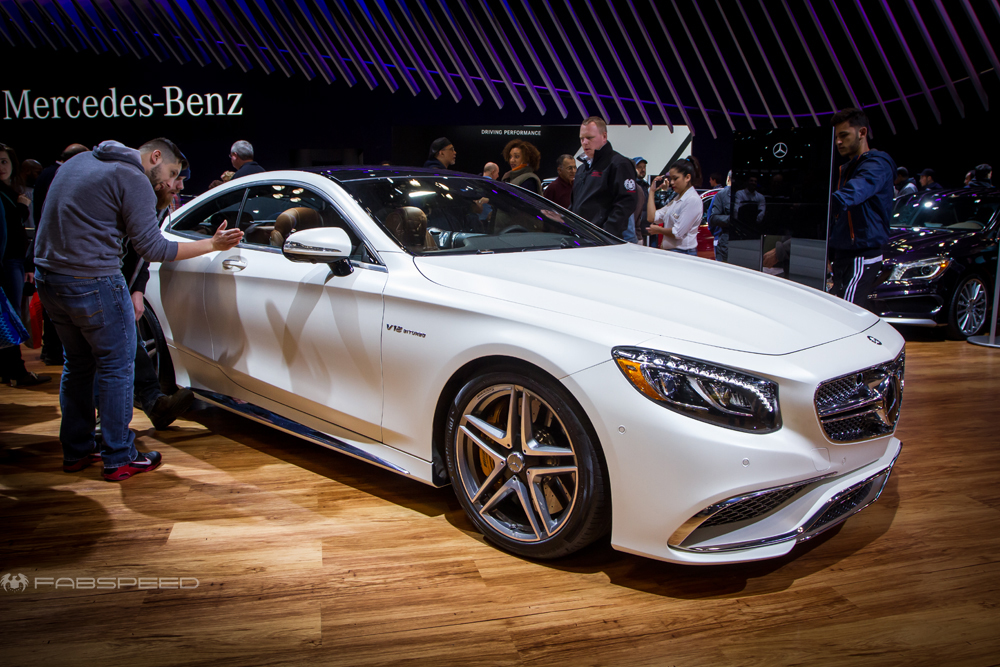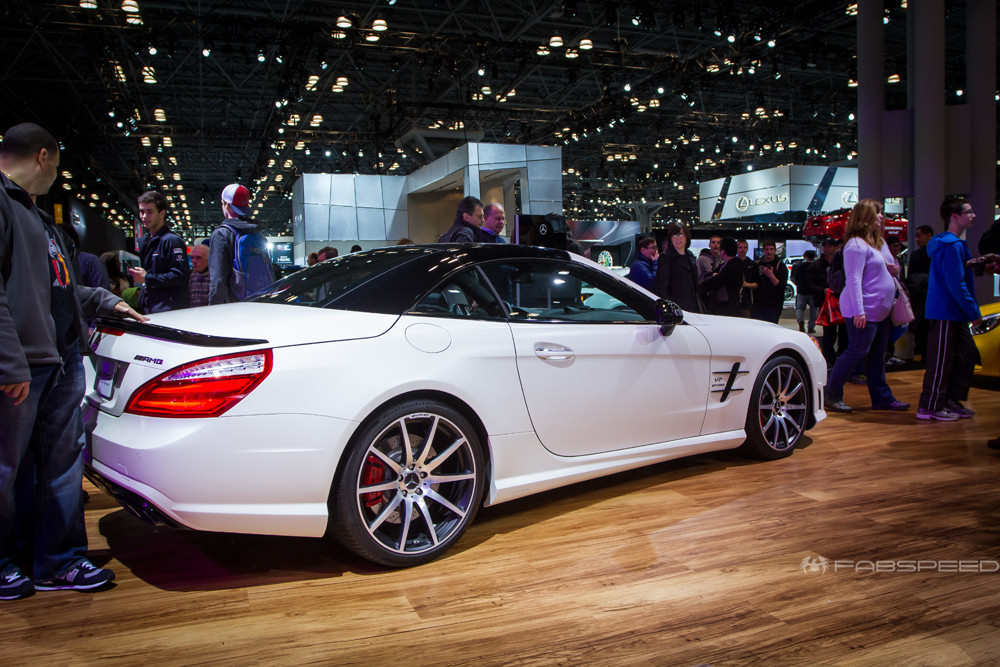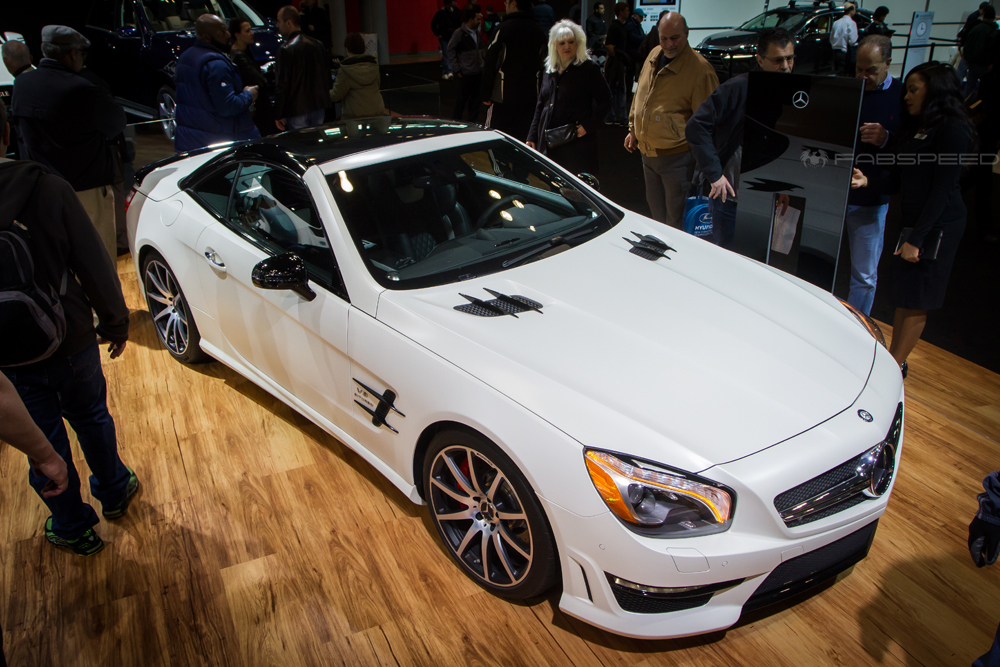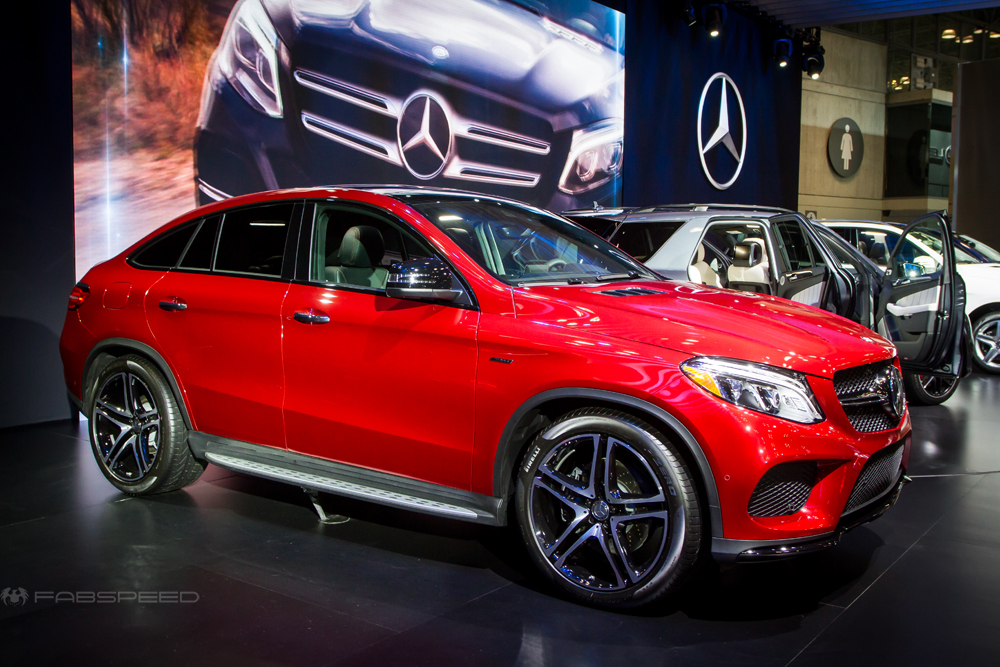 The BMW booth opened up with a great grouping of iconic BMW race cars, including a 2002 Alpina, Bill Auberlen's Z4 GT3, and an original 3.0CSL.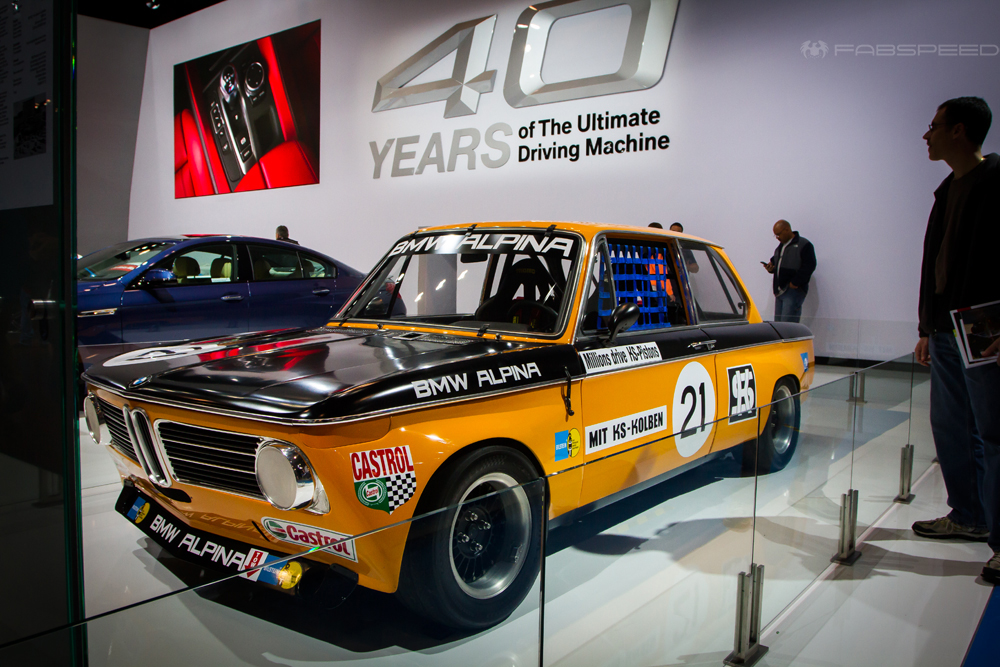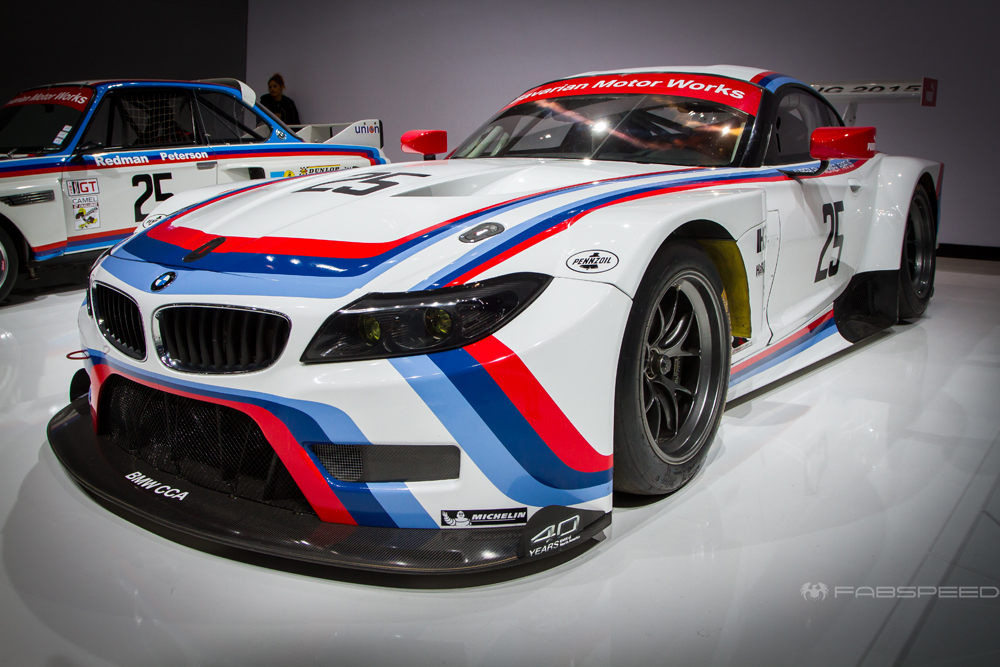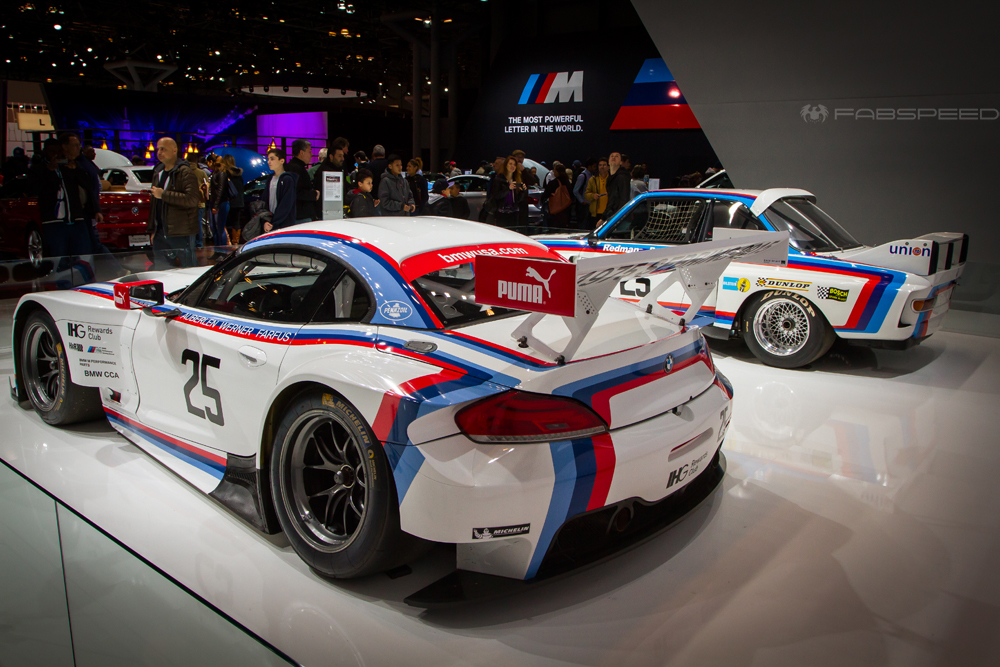 M cars were on full display, including the new M3 & M4, the new M6, and the new X6m.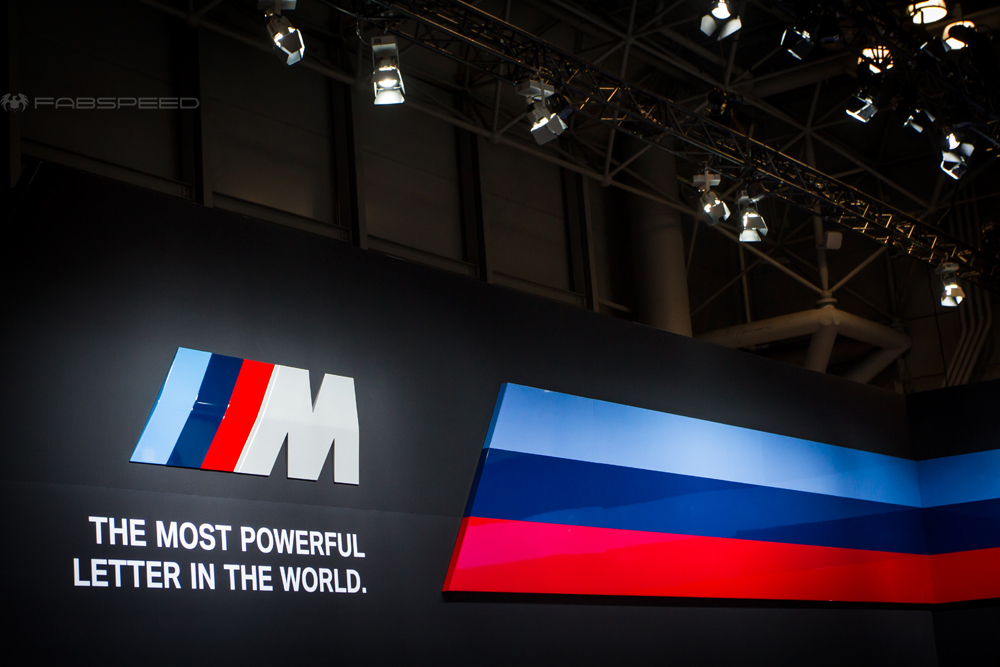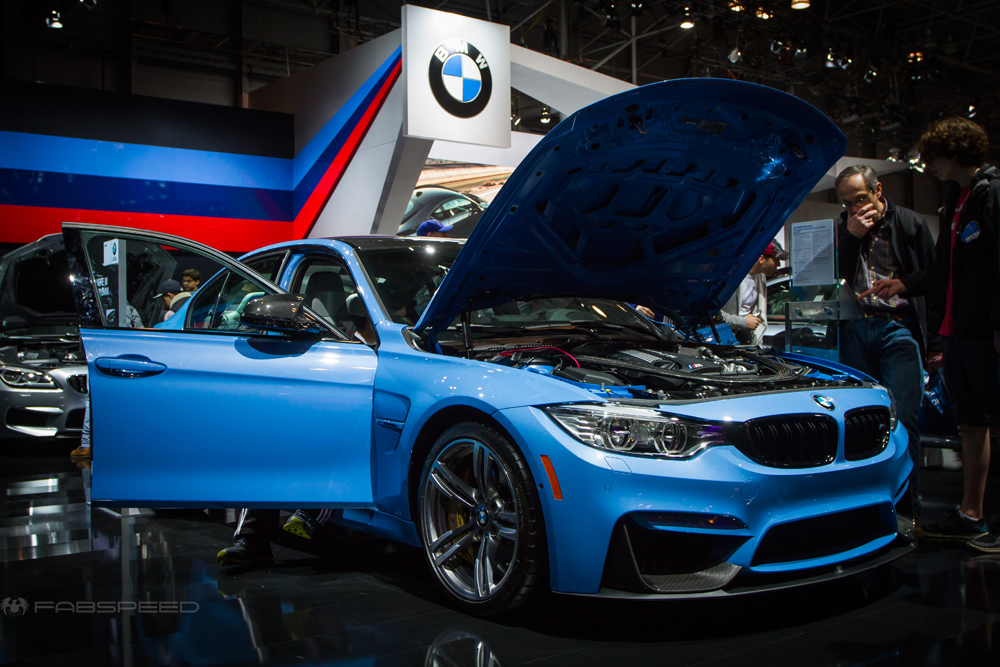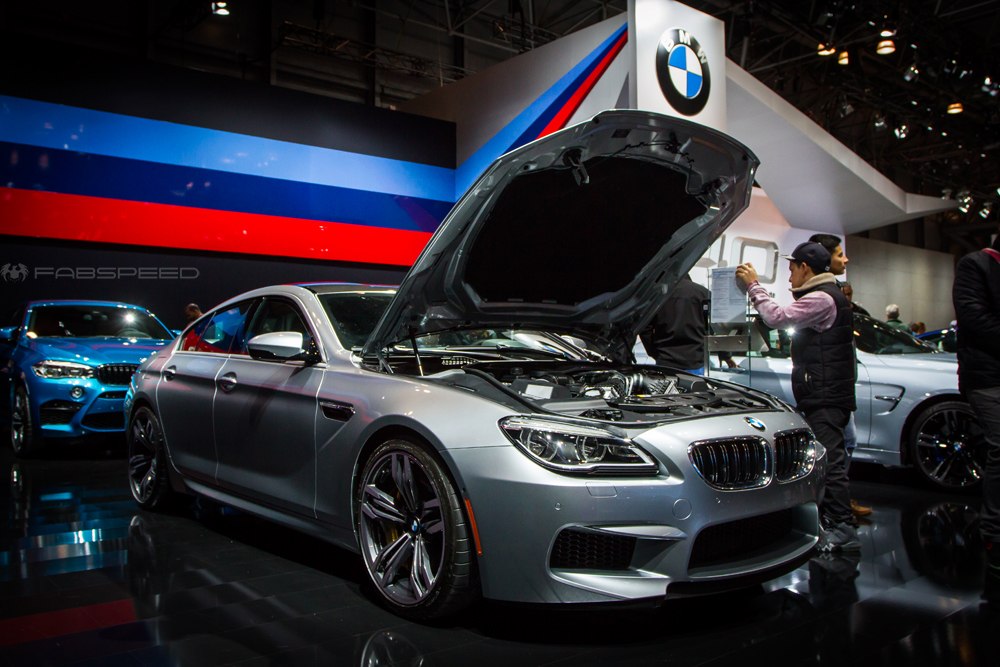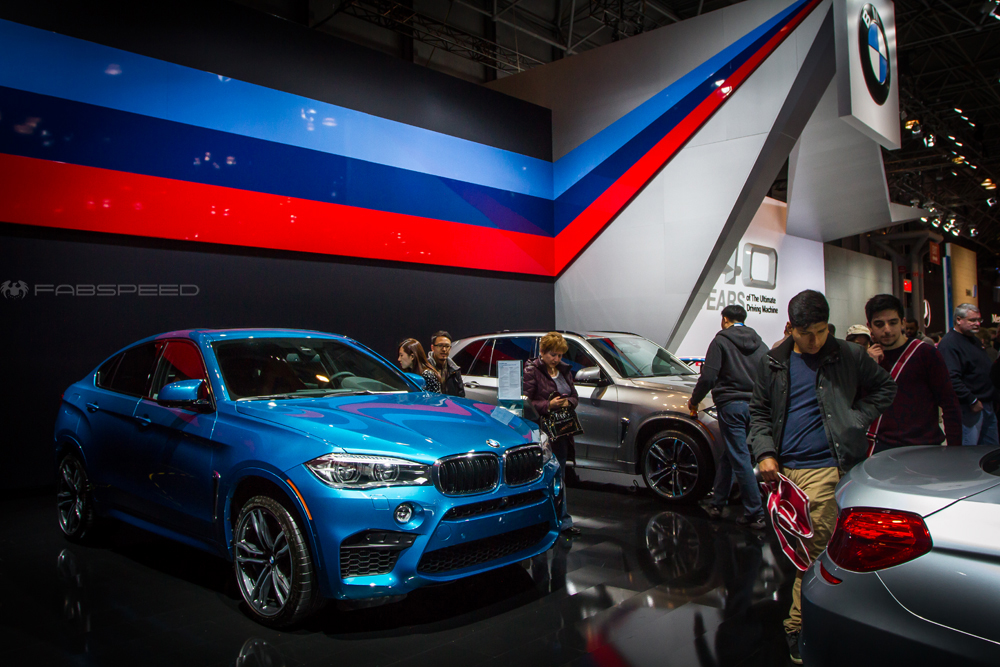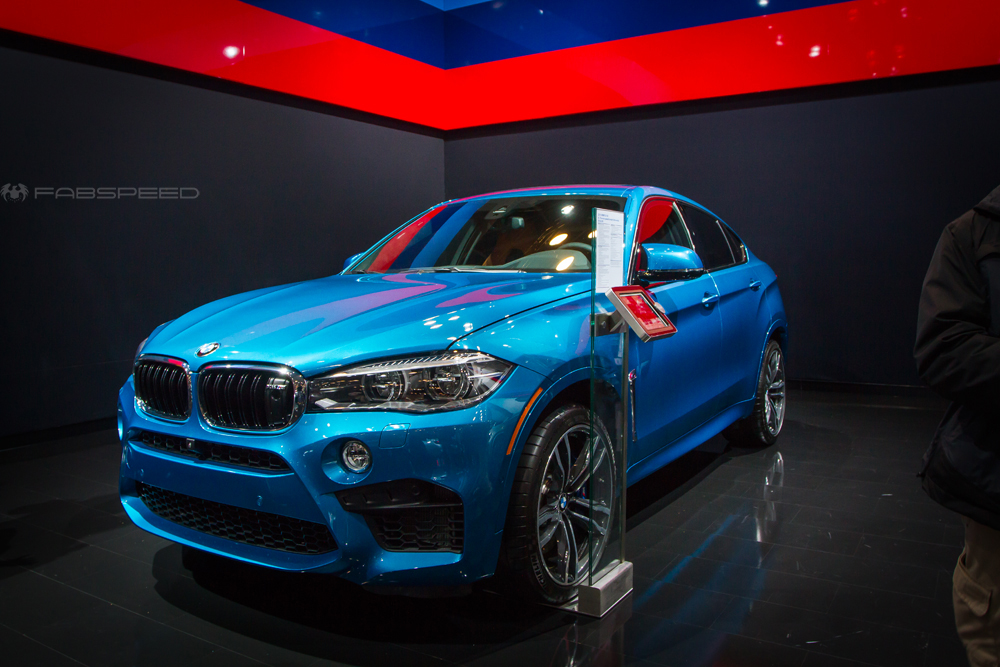 Acura's new NSX was on display, which was very interesting to see in person. It's a great-looking design, even though it doesn't have many styling cues left from the original NSX. It will be interesting to see what happens once this releases and what effect it has on Acura's overall market share.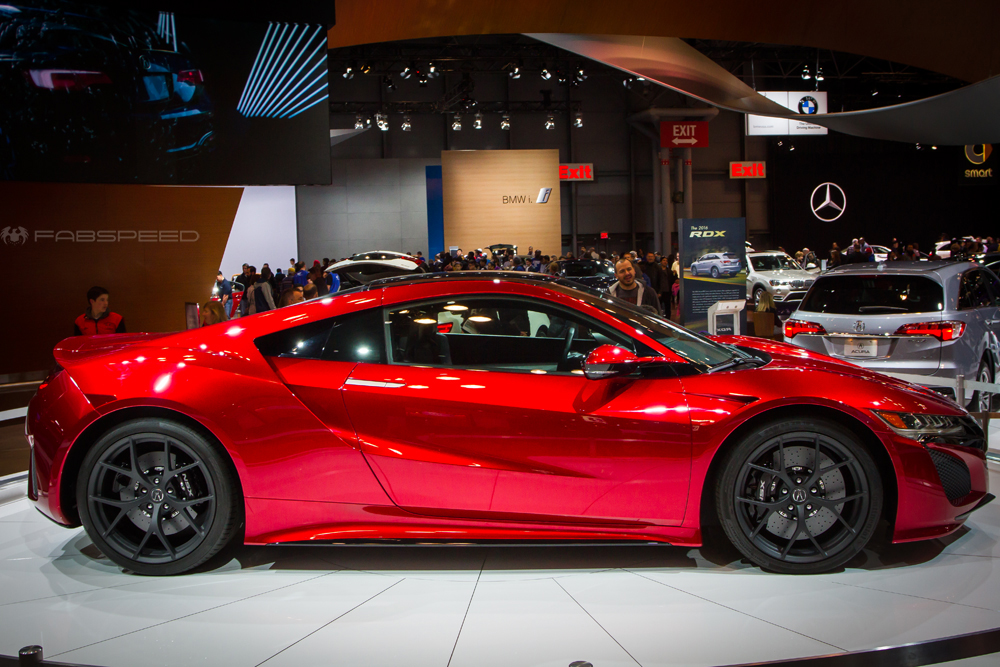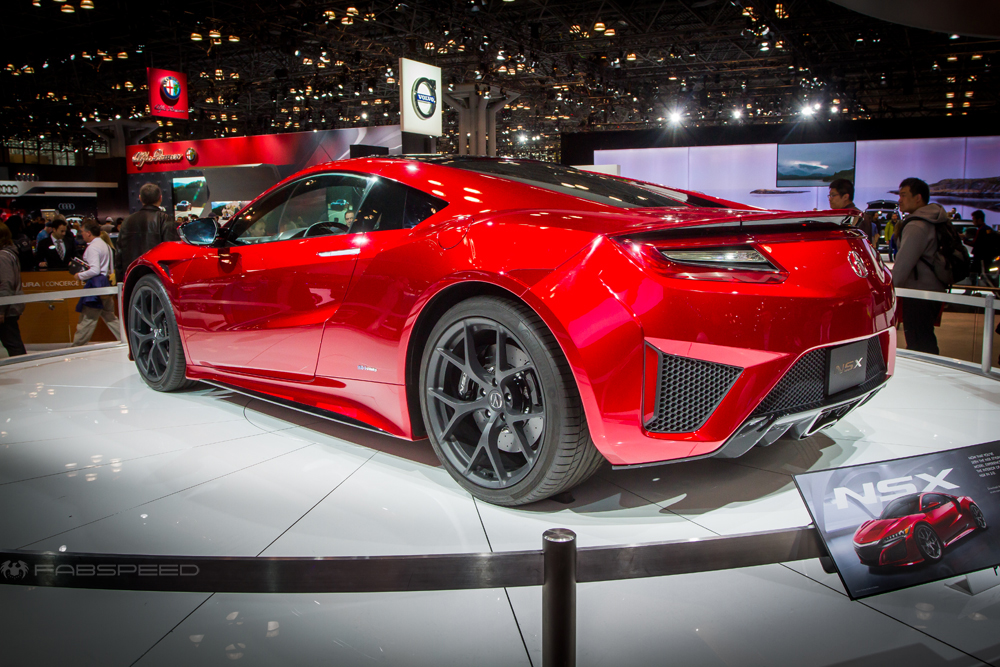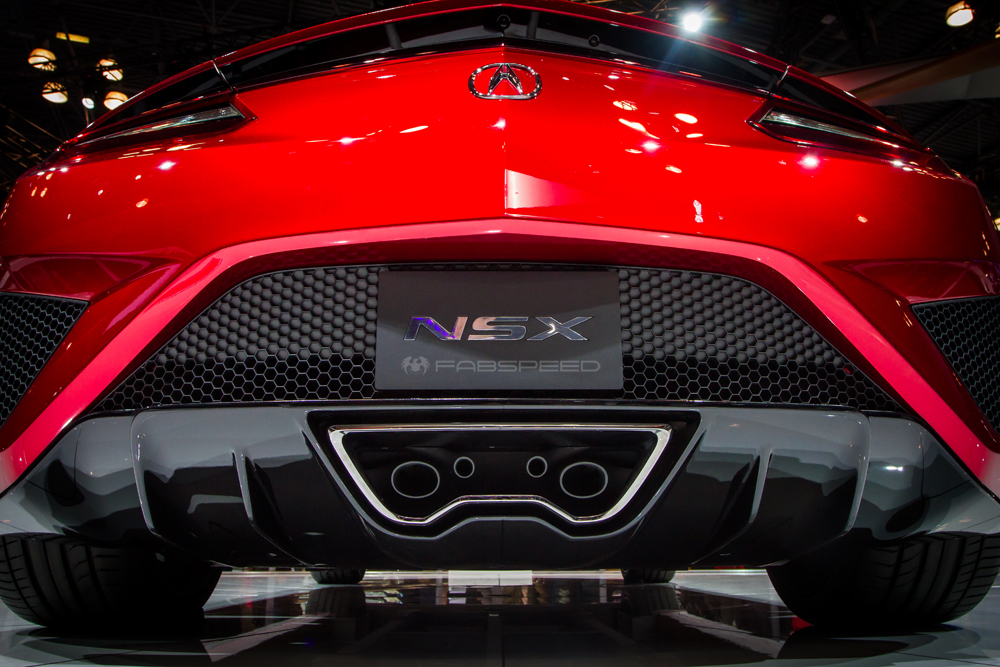 Audi's booth was unfortunately devoid of the new R8, however it did have a beautiful example of the current R8 V10 Competition parked out front.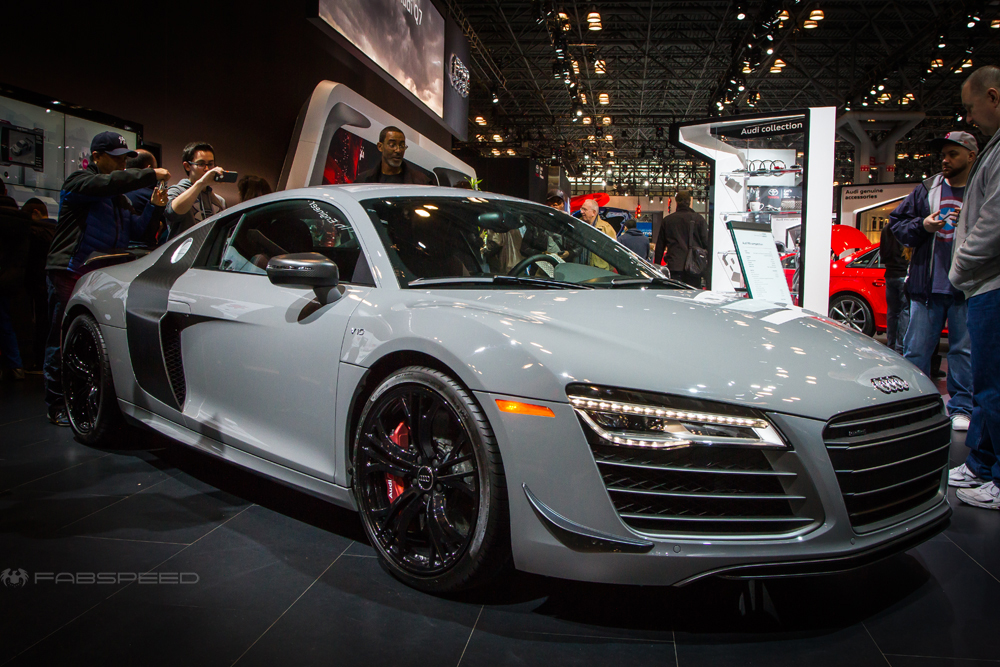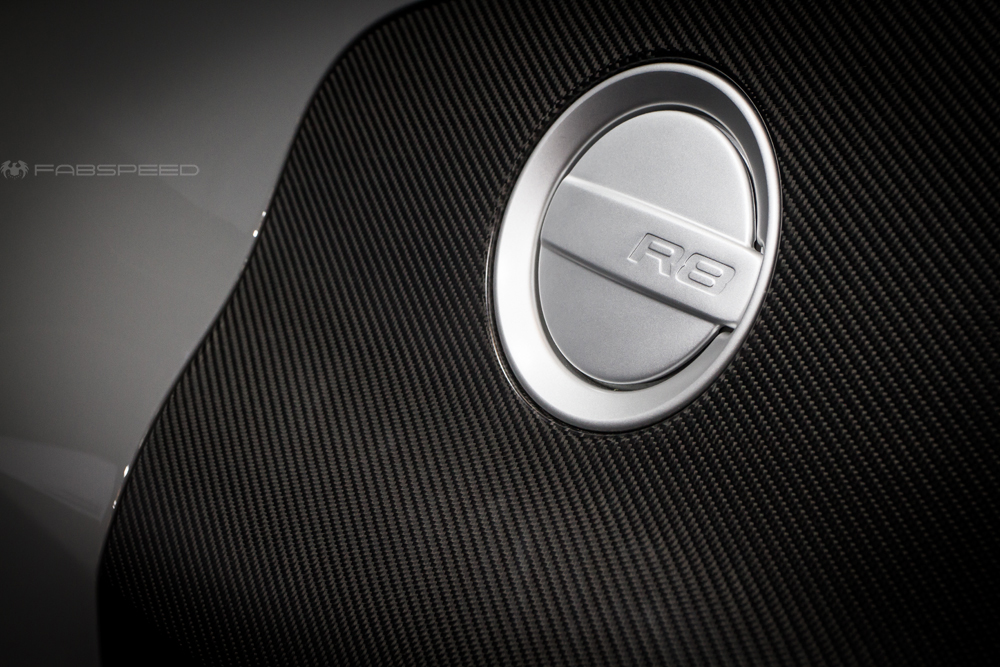 Manhattan Motorcars put together an impressive display of supercars, including a Koenigsegg Agera S, Lamborghini Aventador, Bugatti Veyron, and the new Lamborghini Huracan.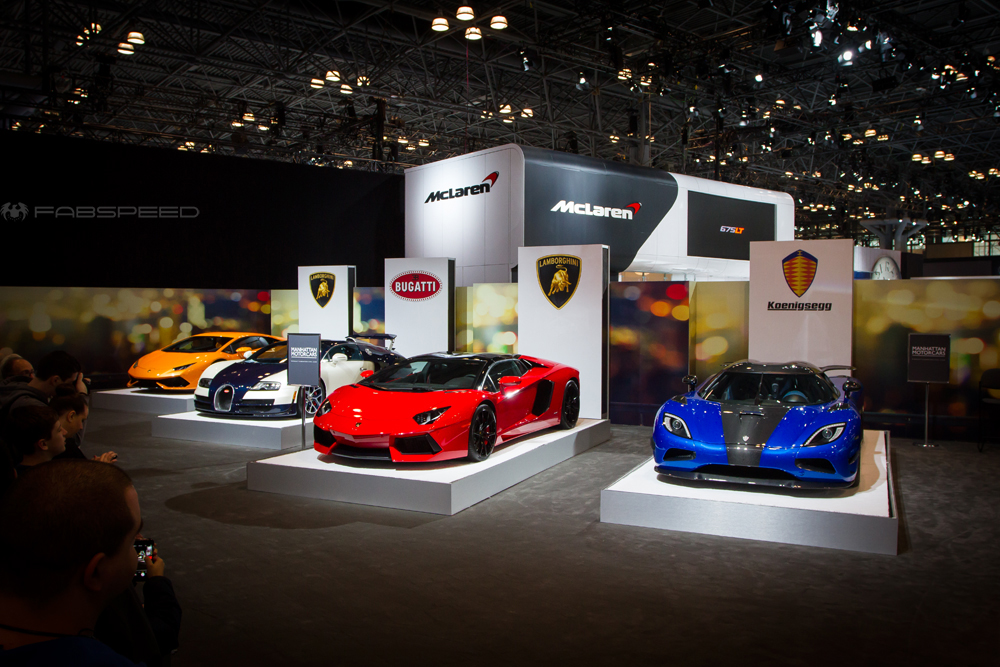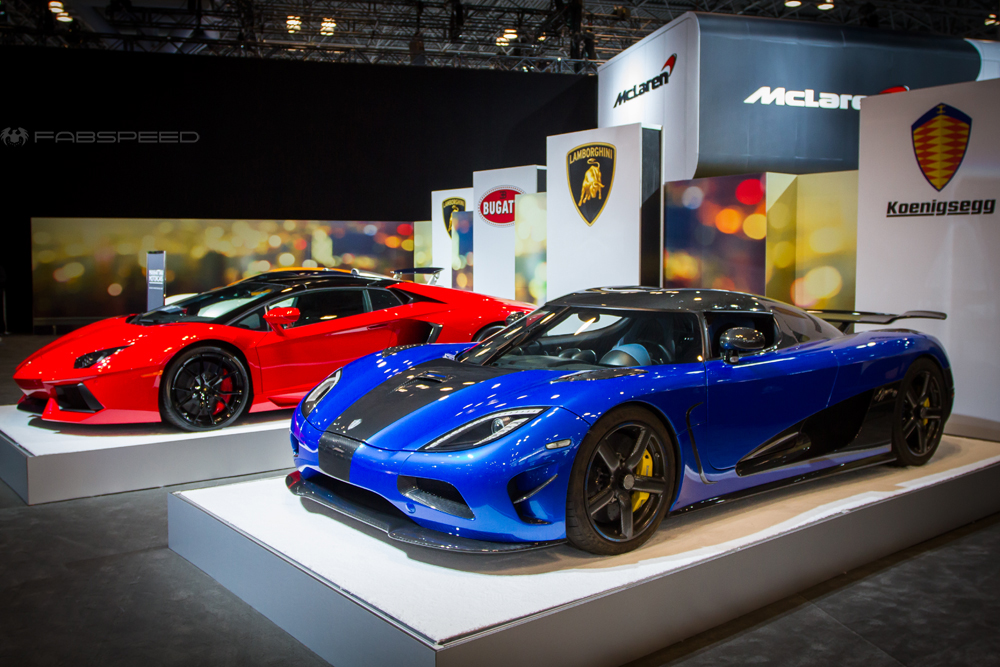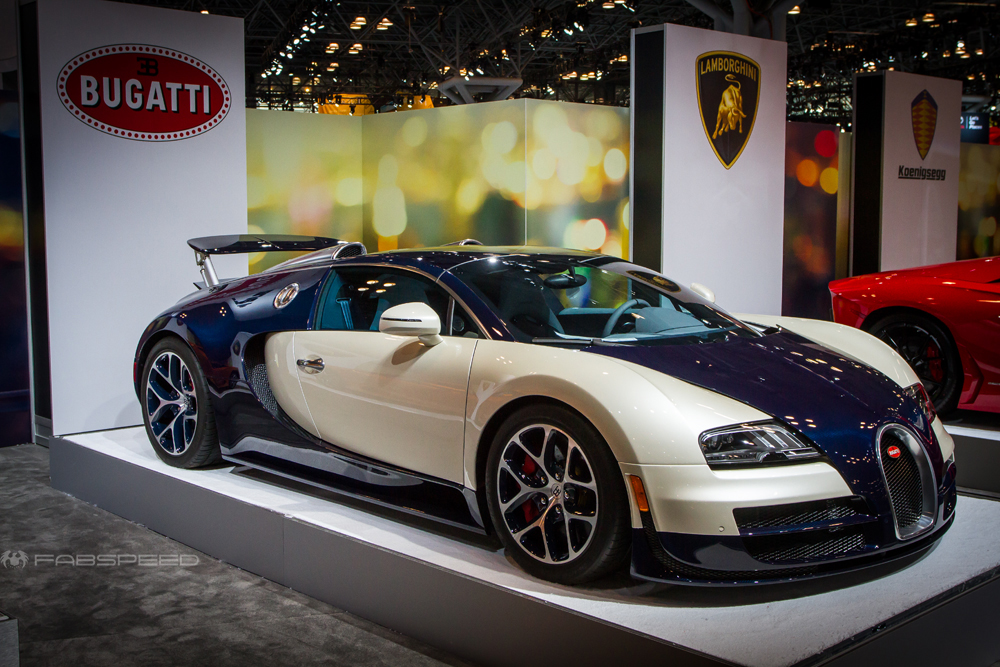 Across the way was an imposing Rolls Royce Wraith, along with Jaguar and Range Rover's booth.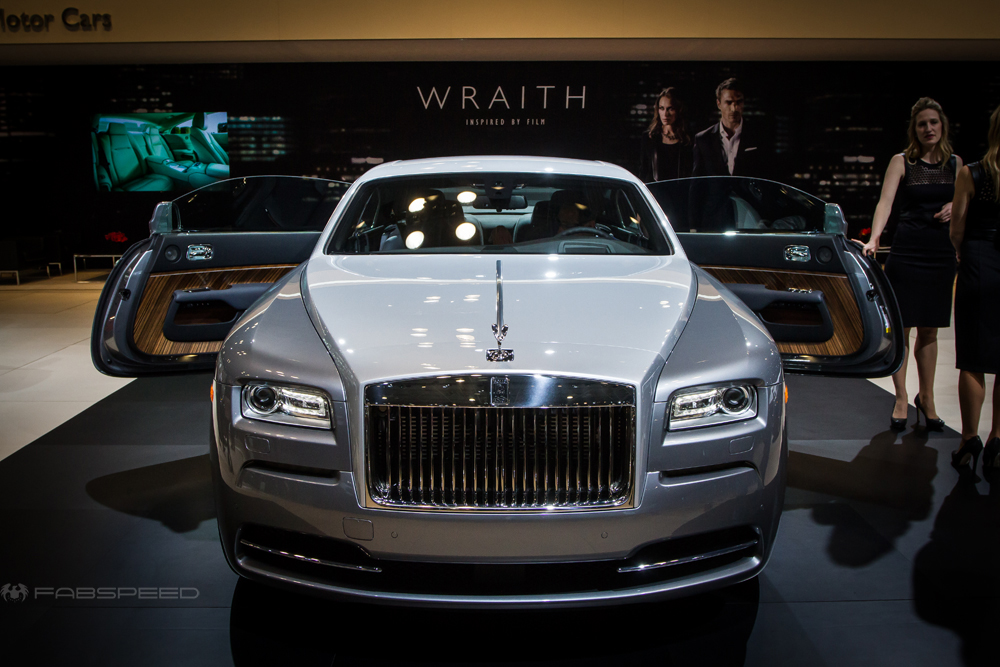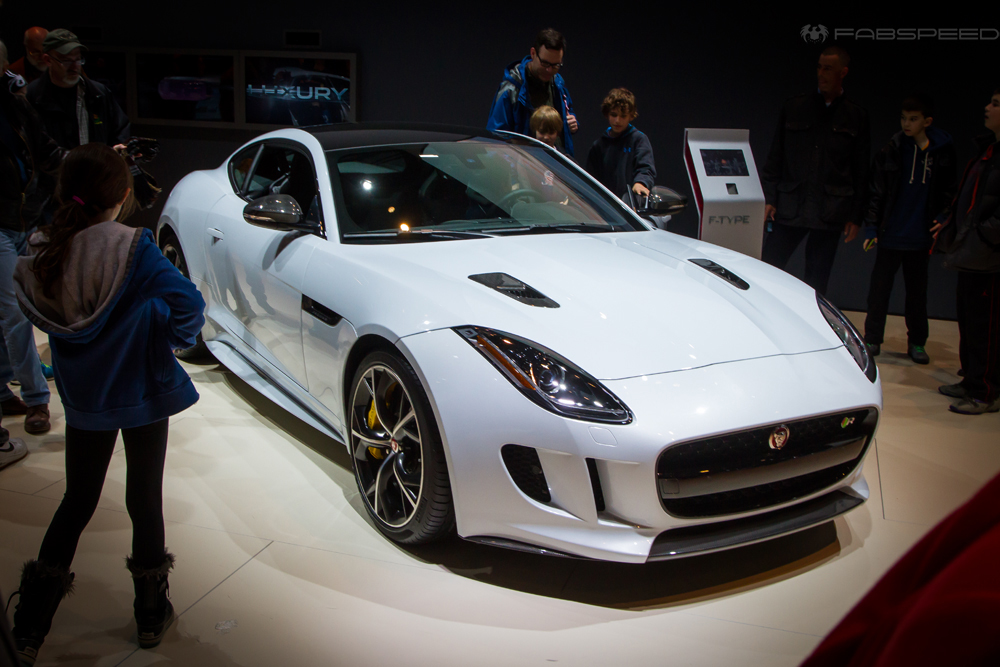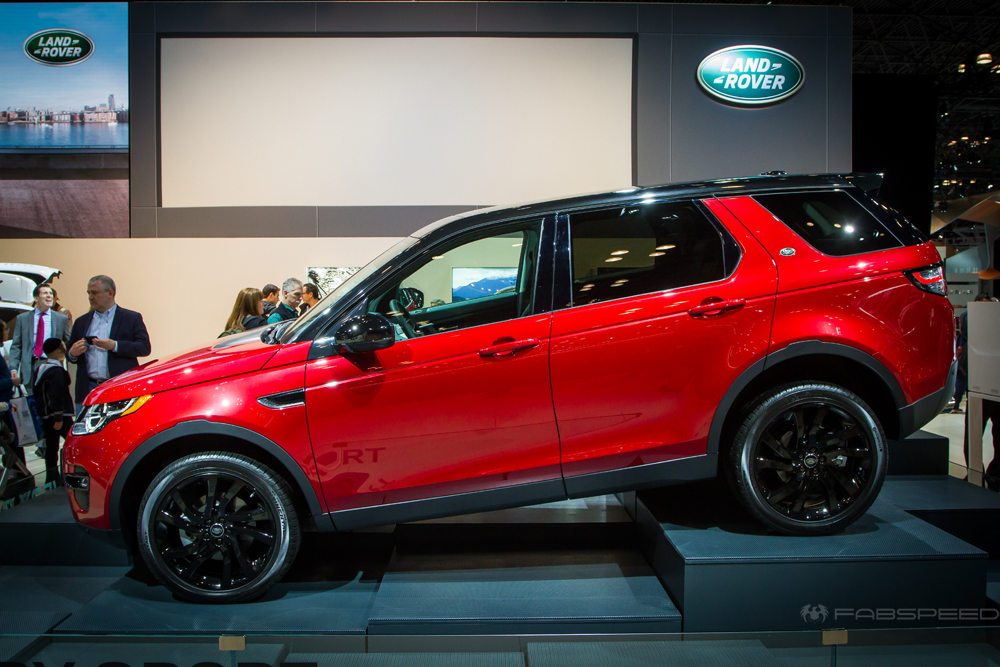 Porsche had a decent showing, but the most noteworthy was the new 981 Boxster Spyder. The sweeping Carrera GT-styled rear deck makes for a beautiful body line.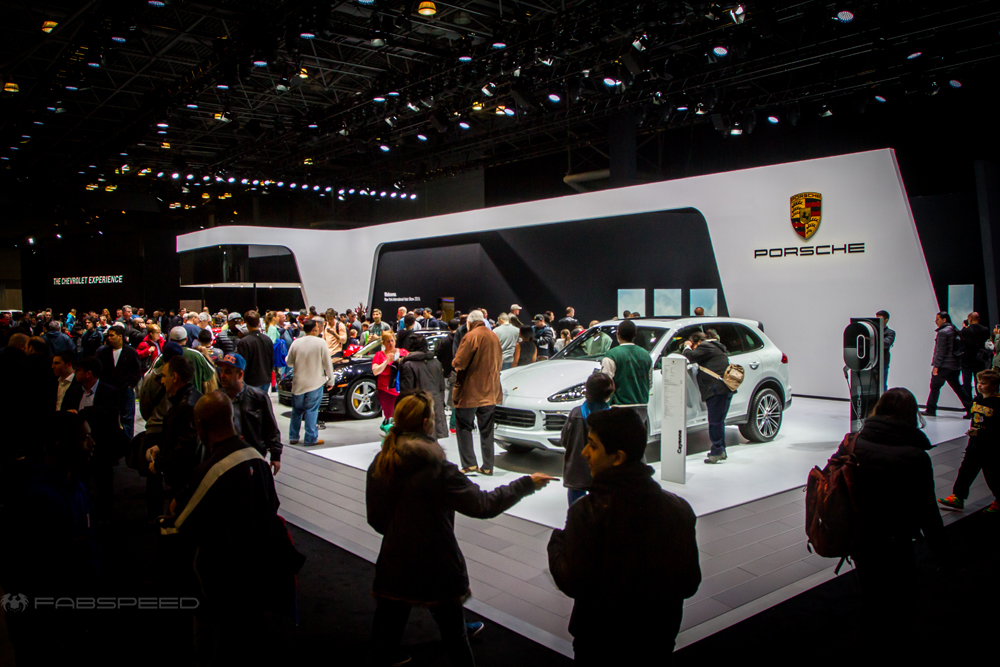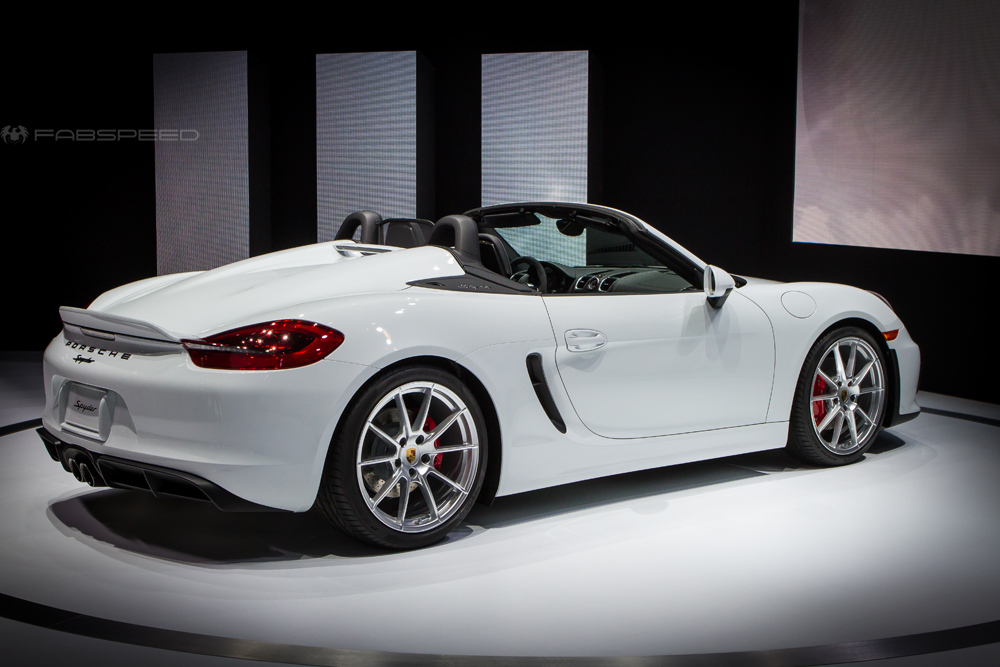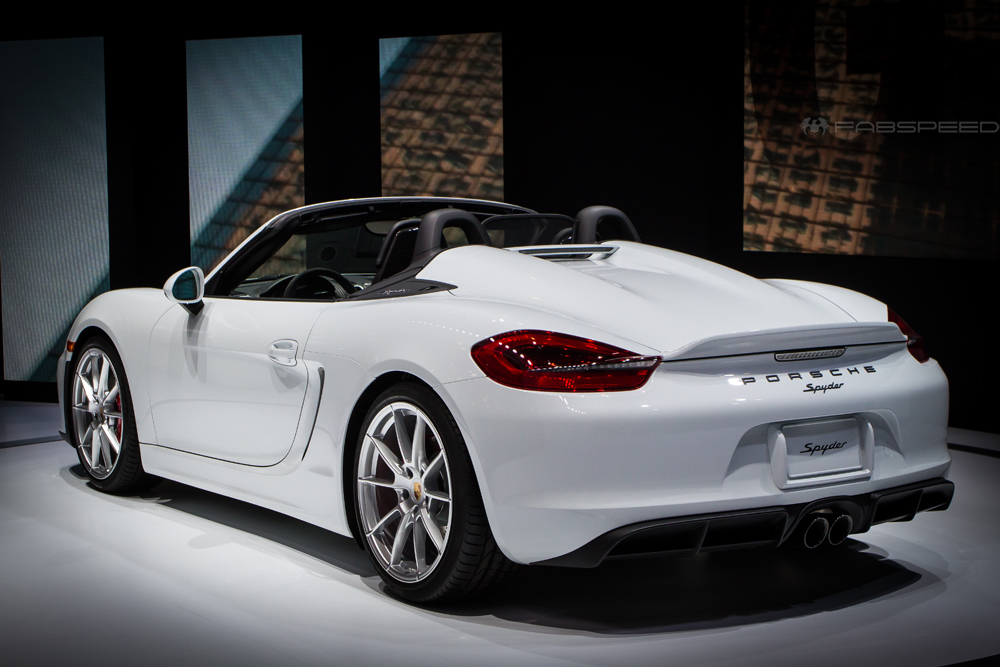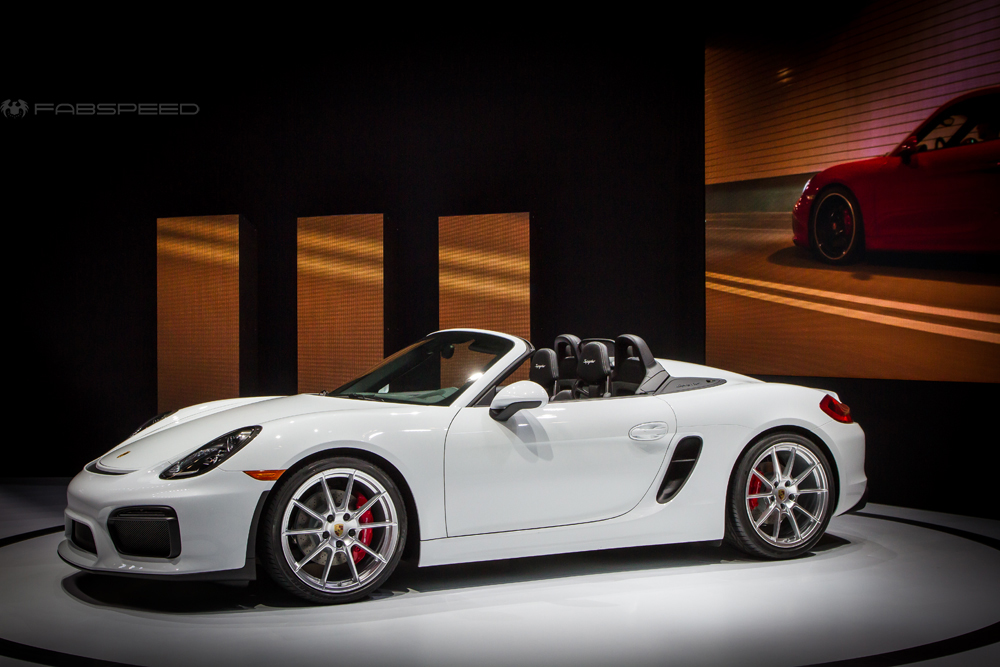 Aston Martin had the new Vulcan concept front-and-center, which was a stunning piece of automotive artwork.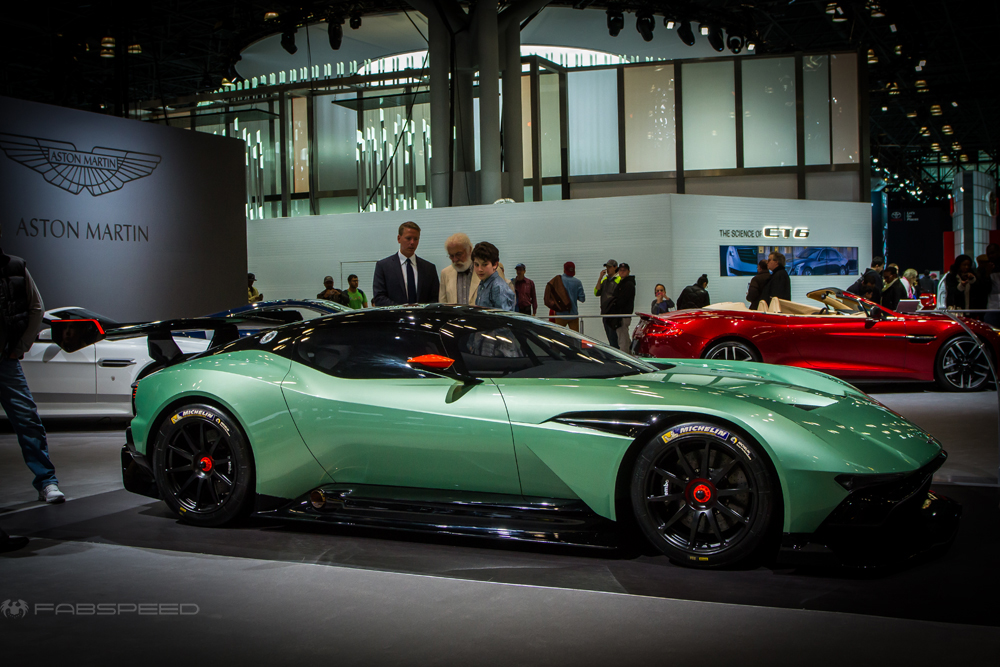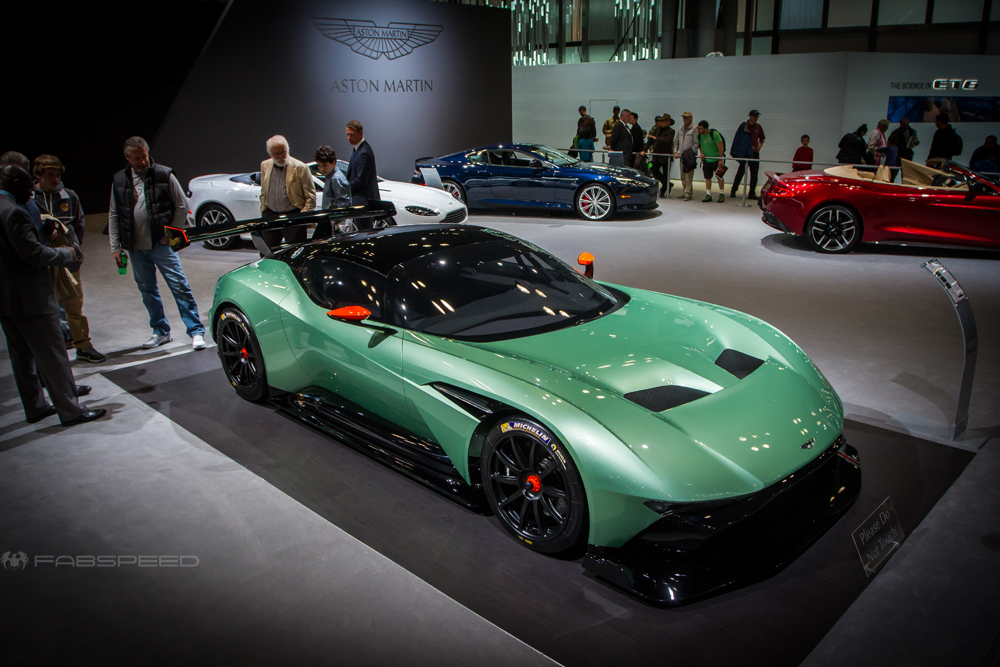 Chevrolet has made waves in the sports car market with the new C7 Corvette chassis, and the new Z06 variant is no exception. The aggressive styling and unbeatable performance-per-dollar is hard to argue with.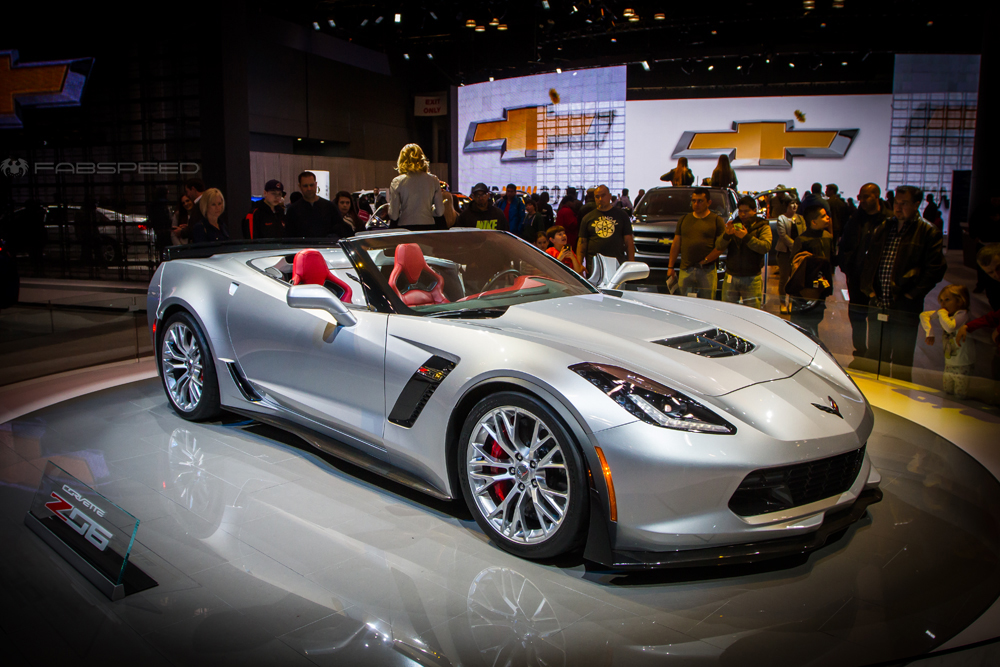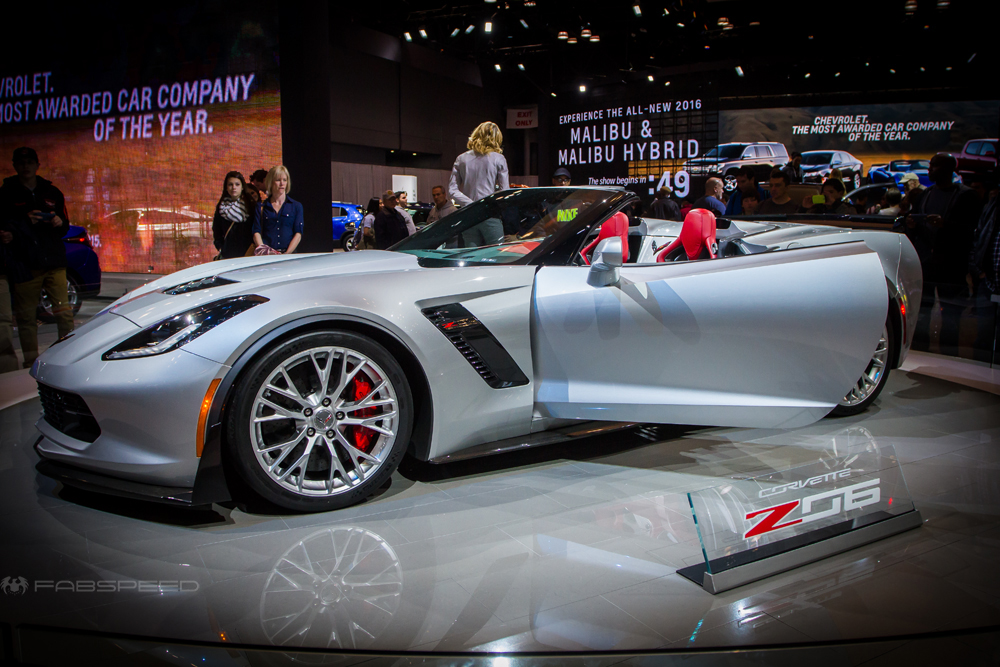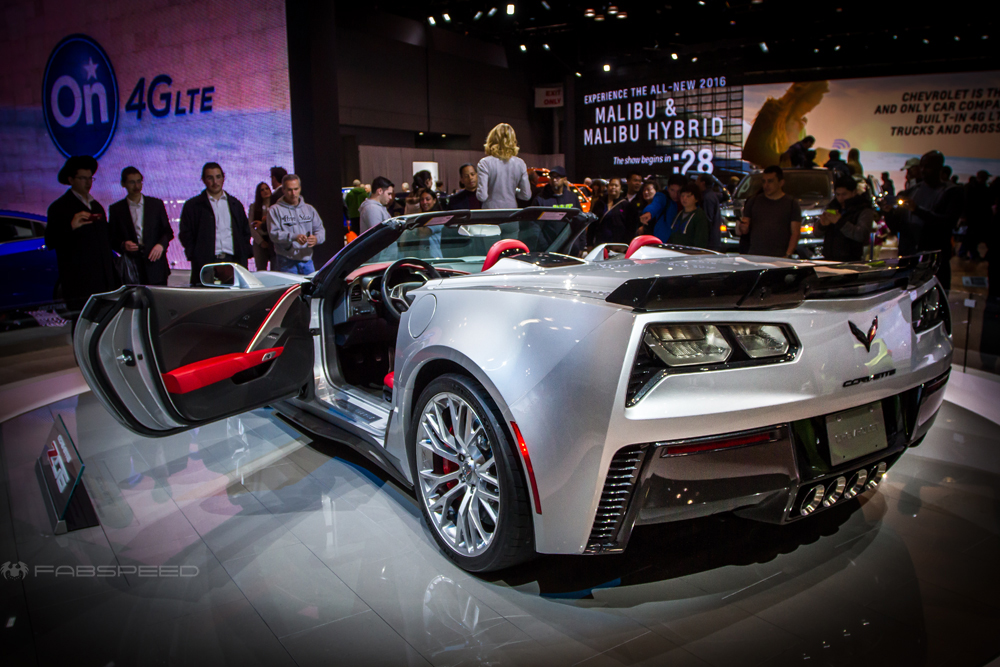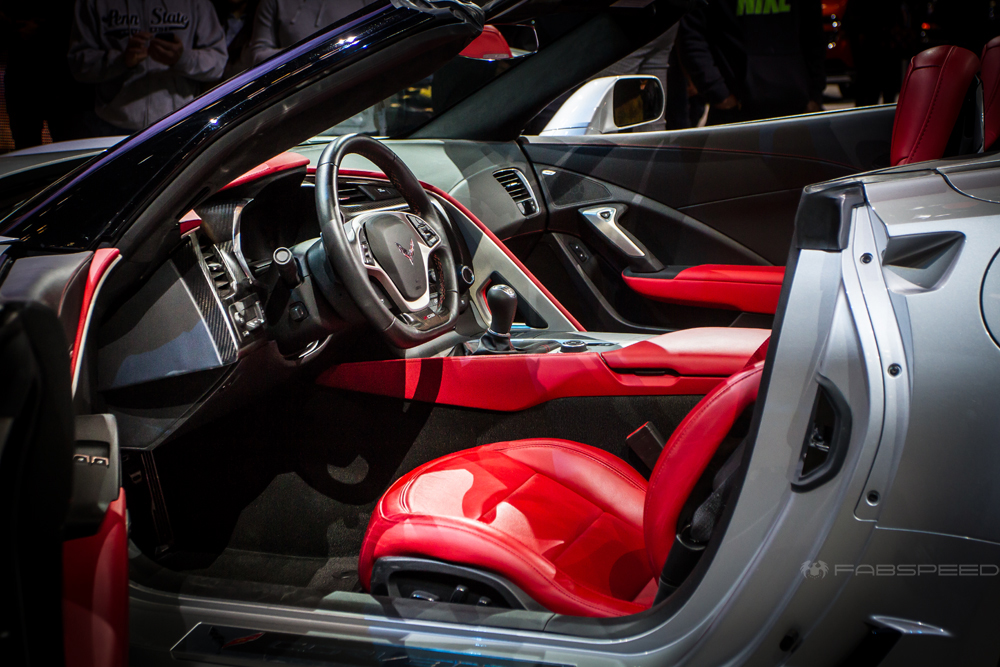 Mazda has some interesting machinery on display, including their Skyactiv racecar and a track-prepared MX-5.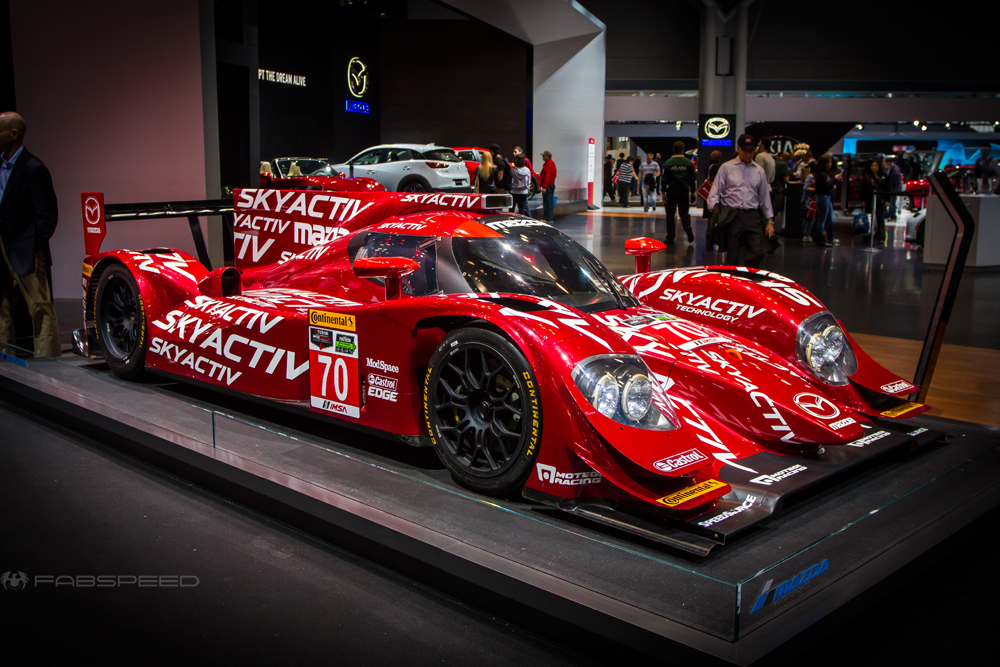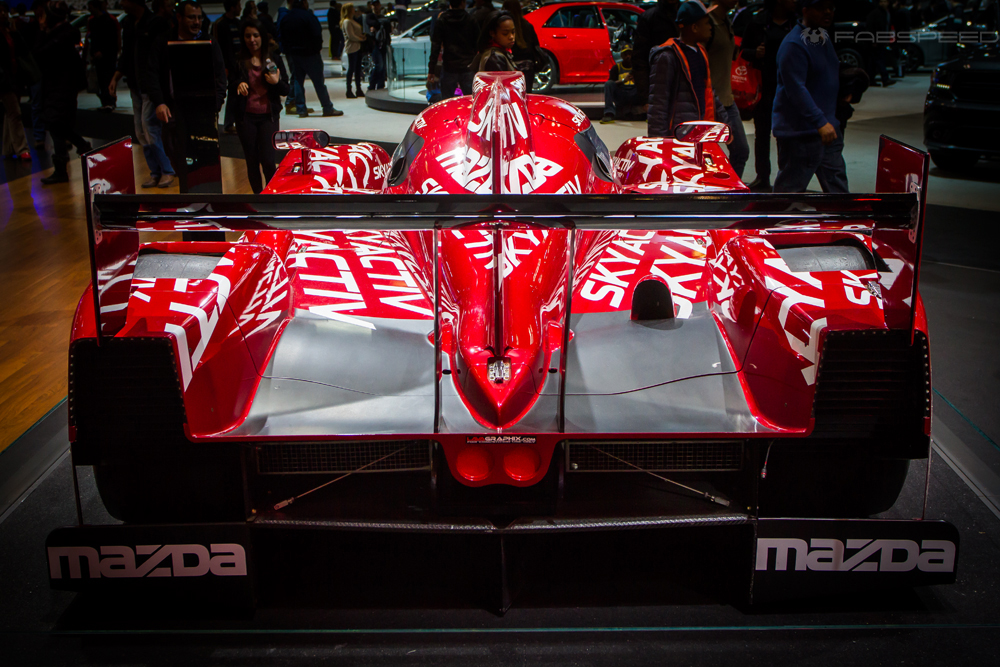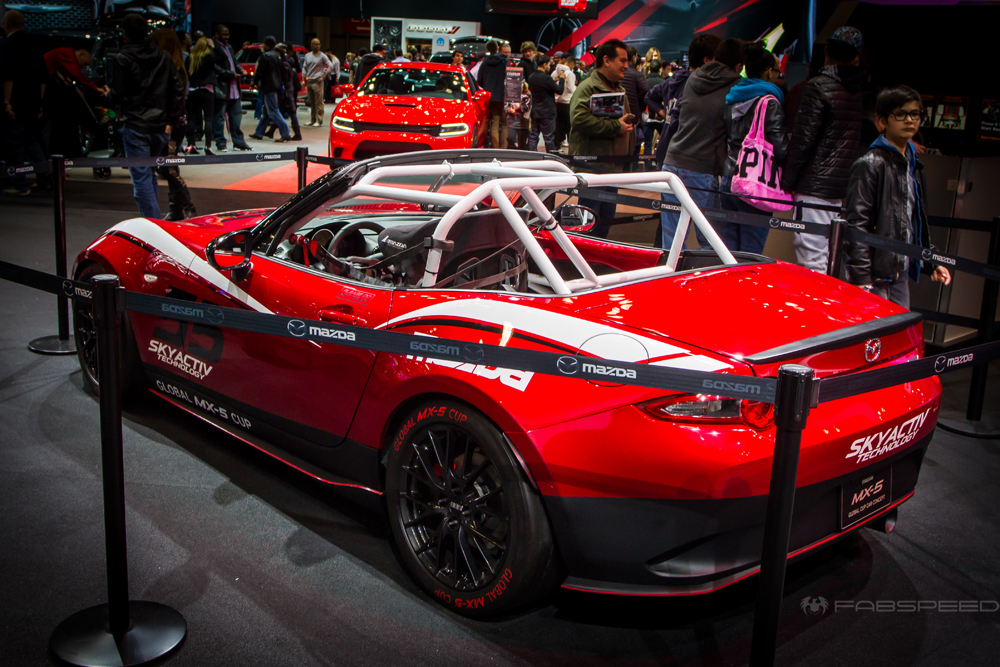 The new Dodge Viper was on-hand, adorned with an ornately colorful paint scheme.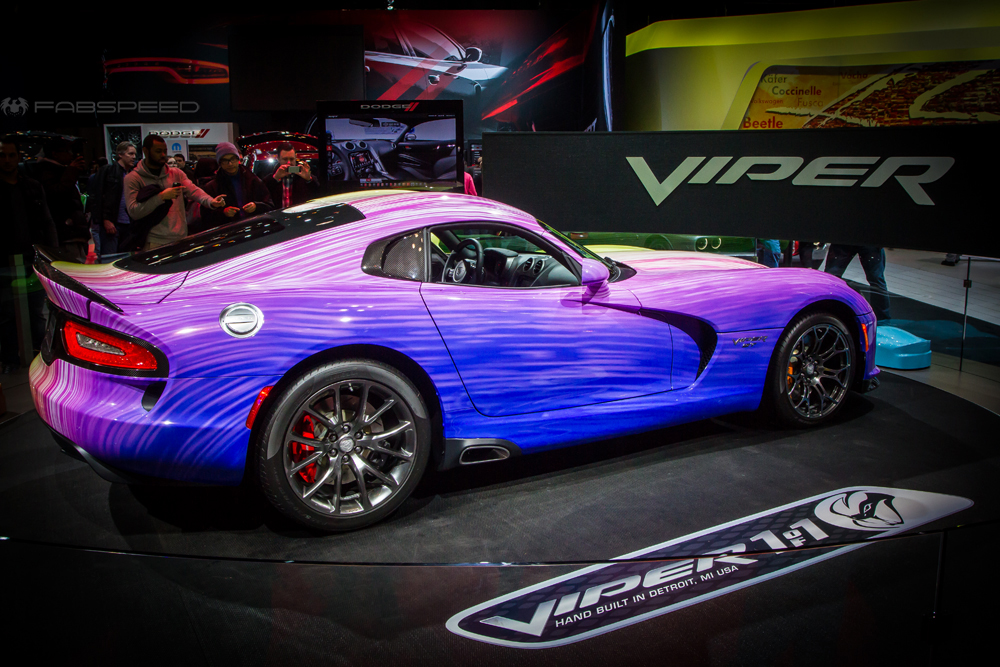 We rounded out our visit wit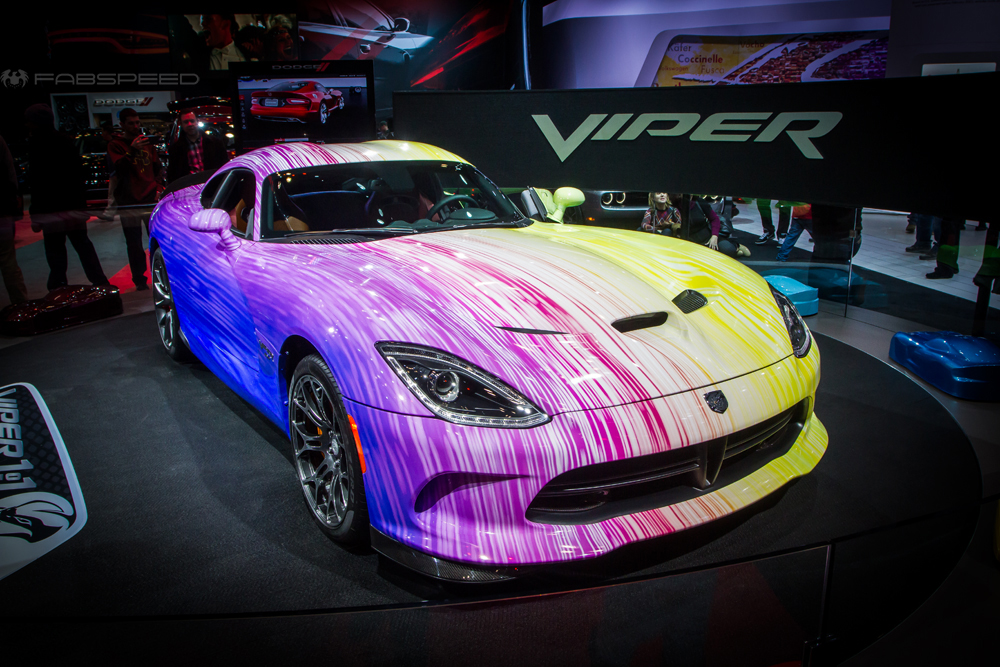 h a stop at the Ford display, which didn't fail to impress. The new Focus RS looks to be a promising contender in the hot hatch arena.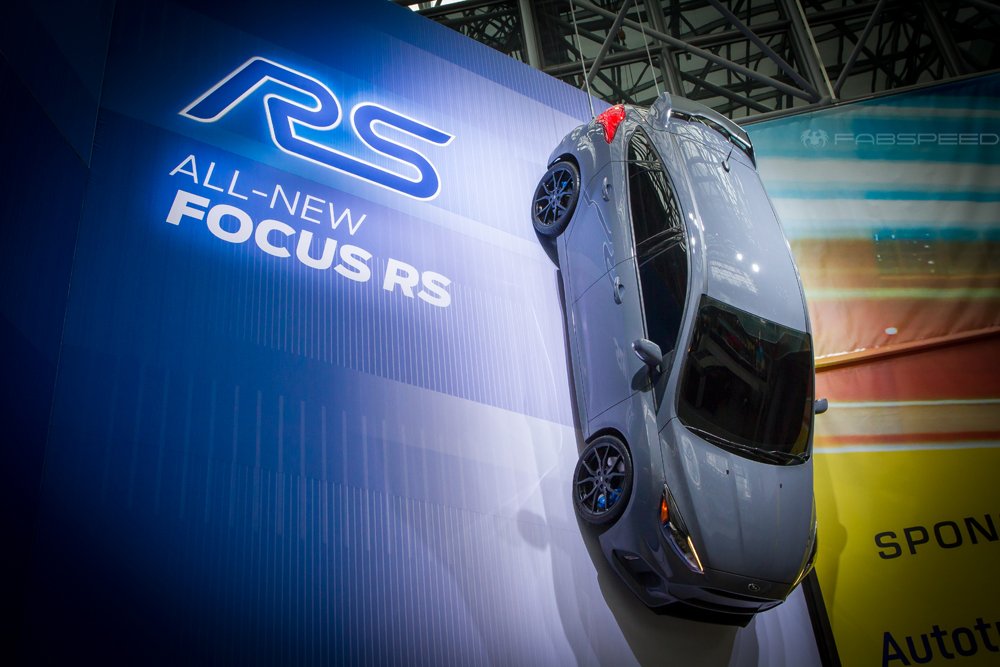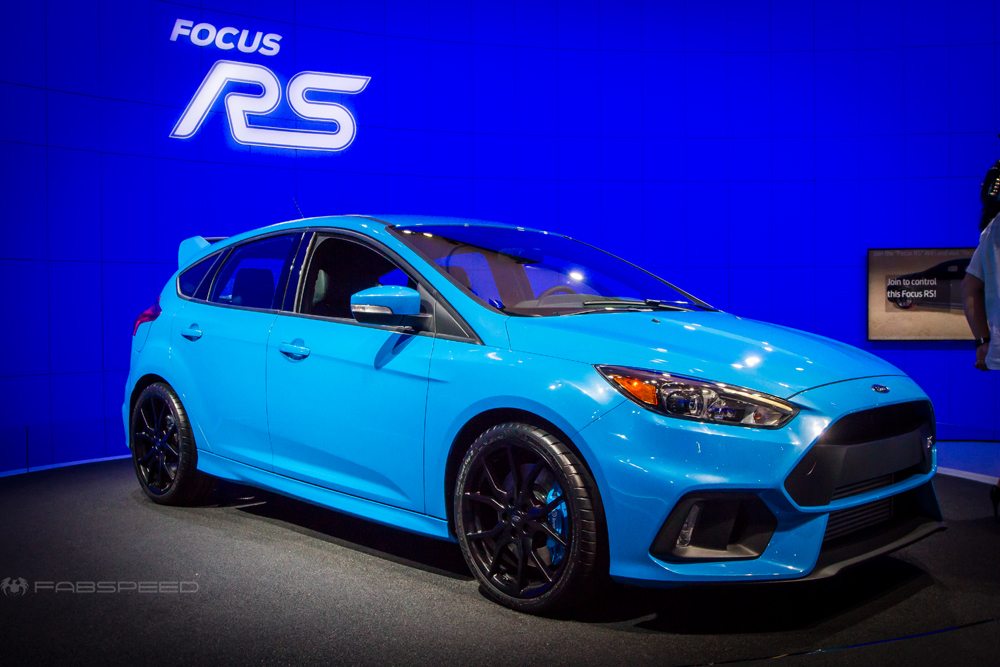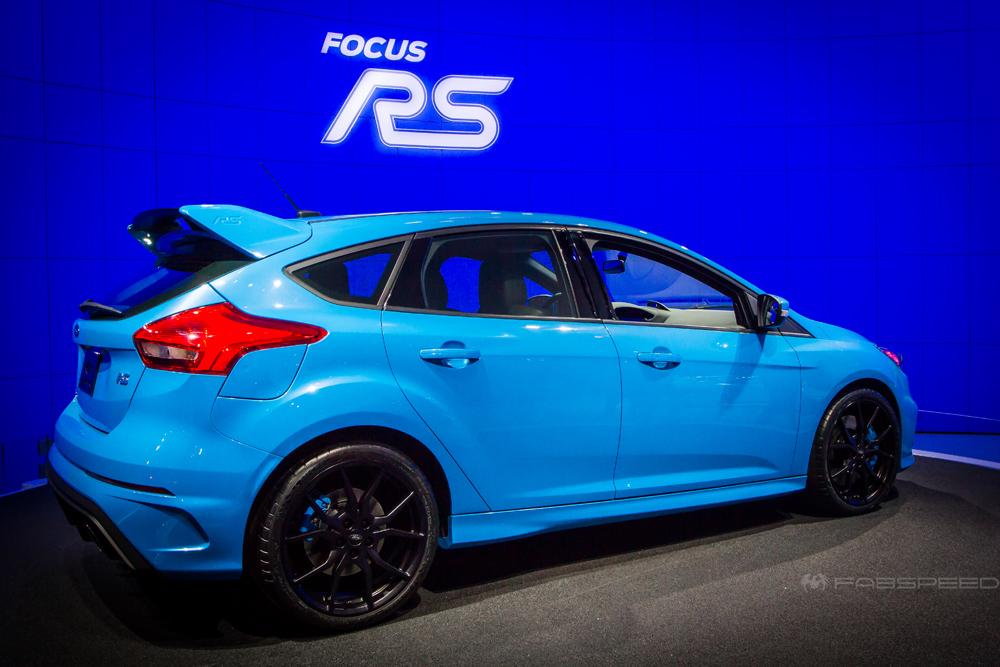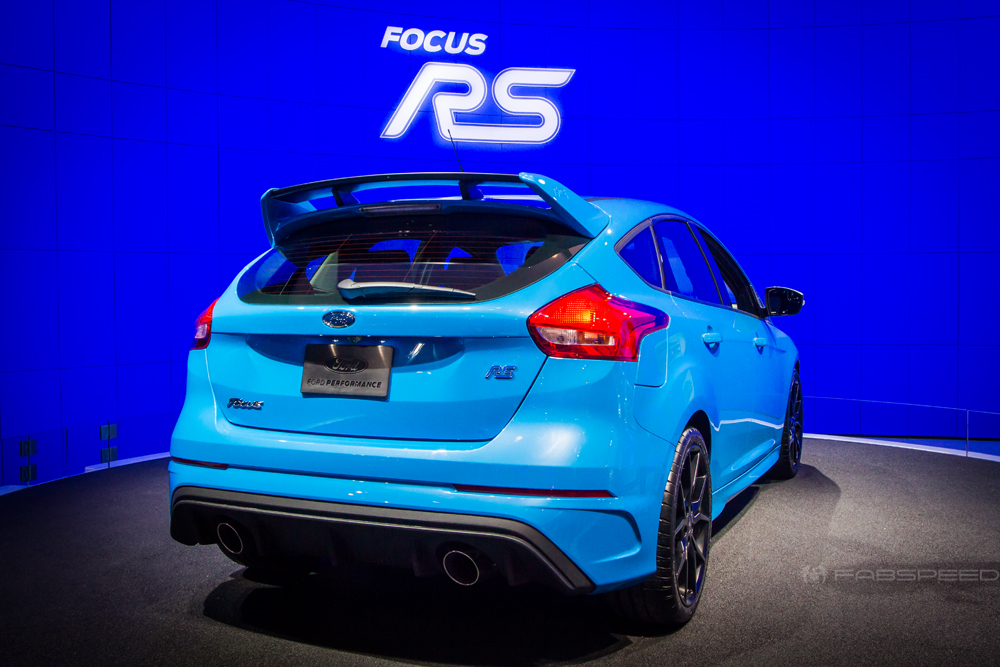 The Ford GT concept is stunning. We're sincerely looking forward to seeing these on the road soon.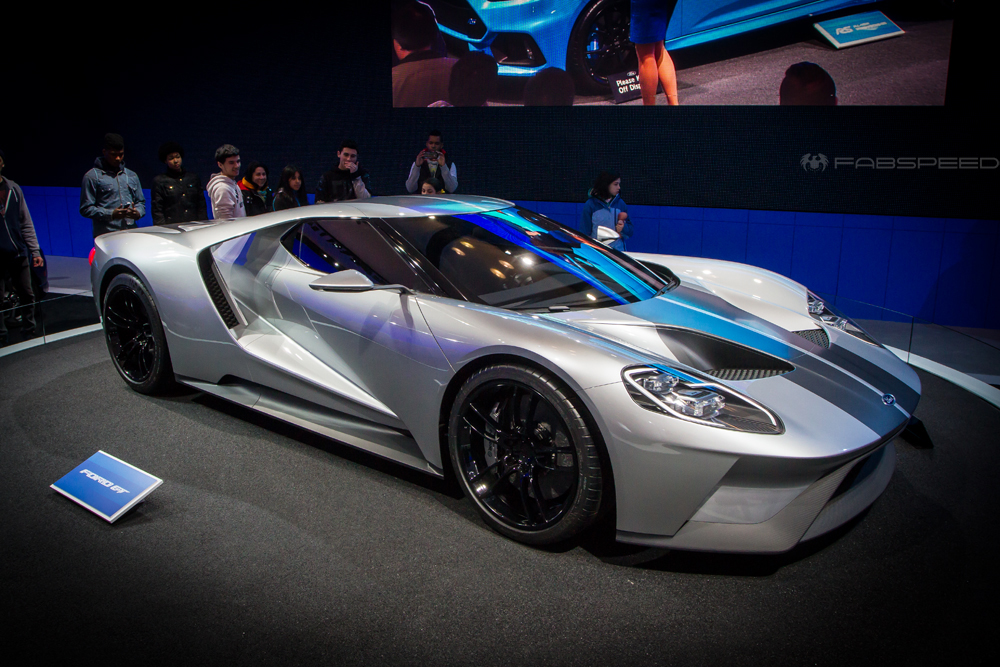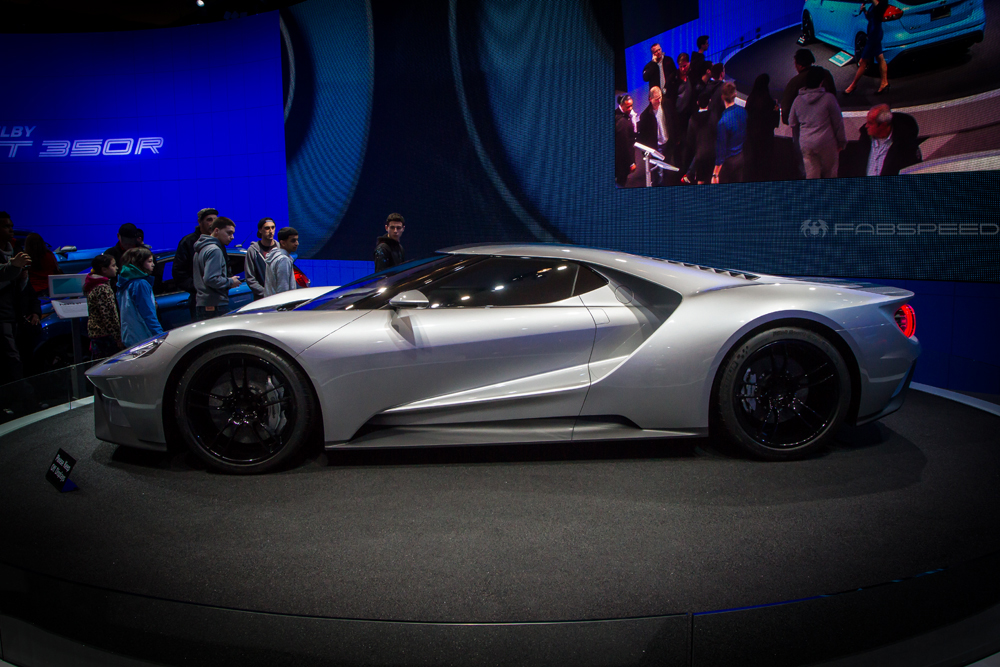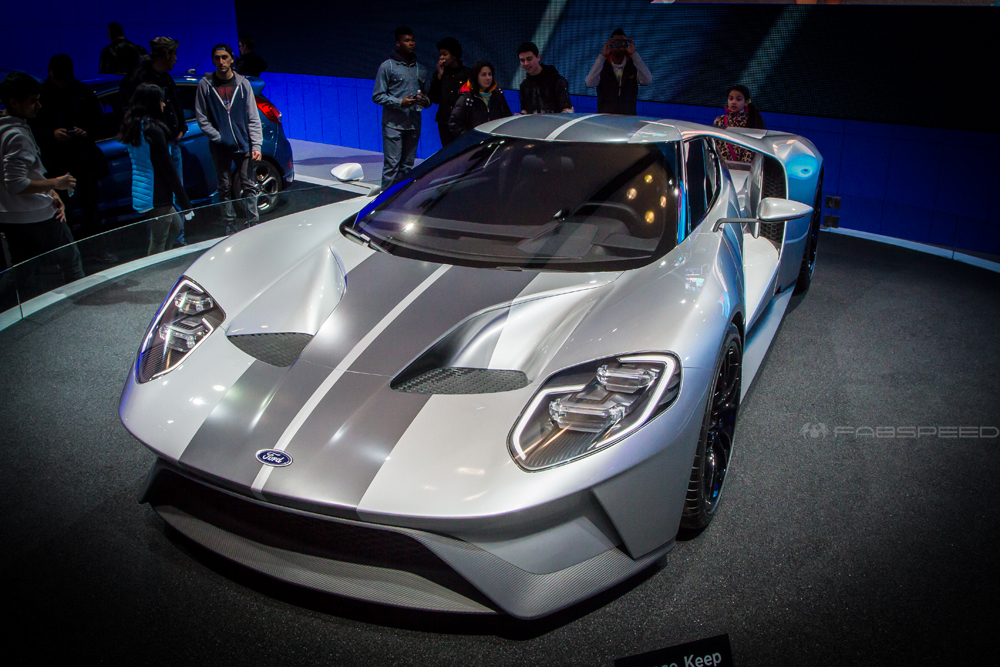 Our last stop was the new Mustang GT 350R, which honestly forced me to change the way I look at Mustangs. The new GR 350R is downright vicious, and I have no problem admitting that I would be rather intimidated to see this thing growing larger in my rear view.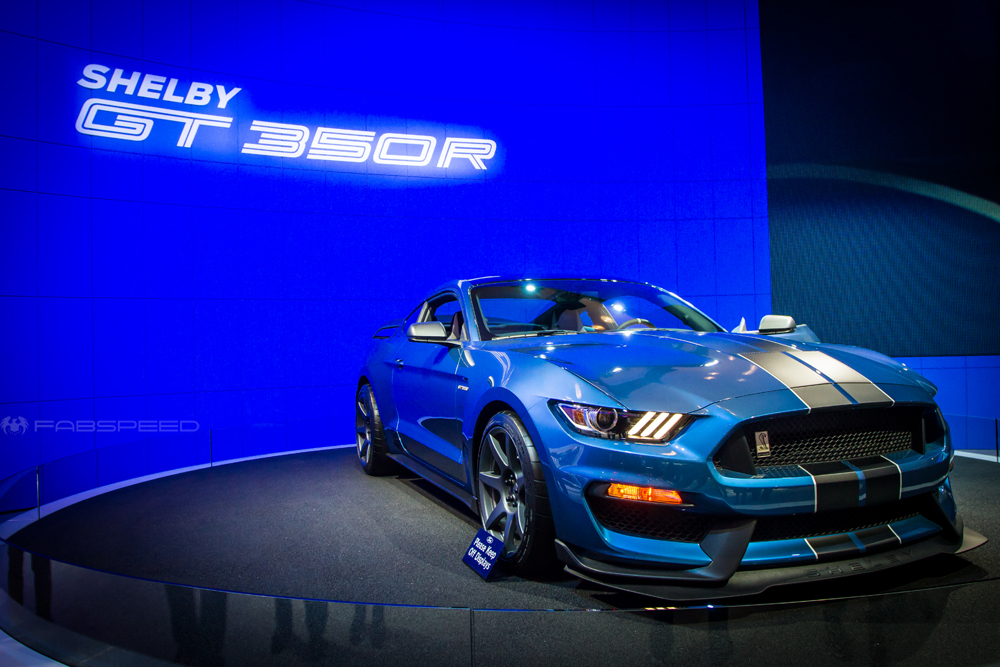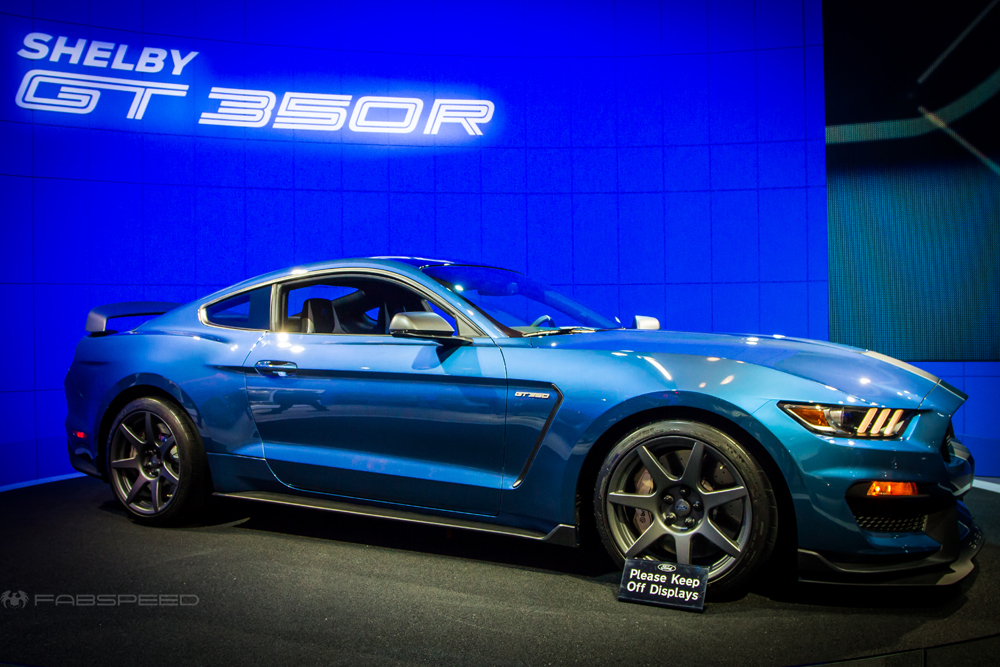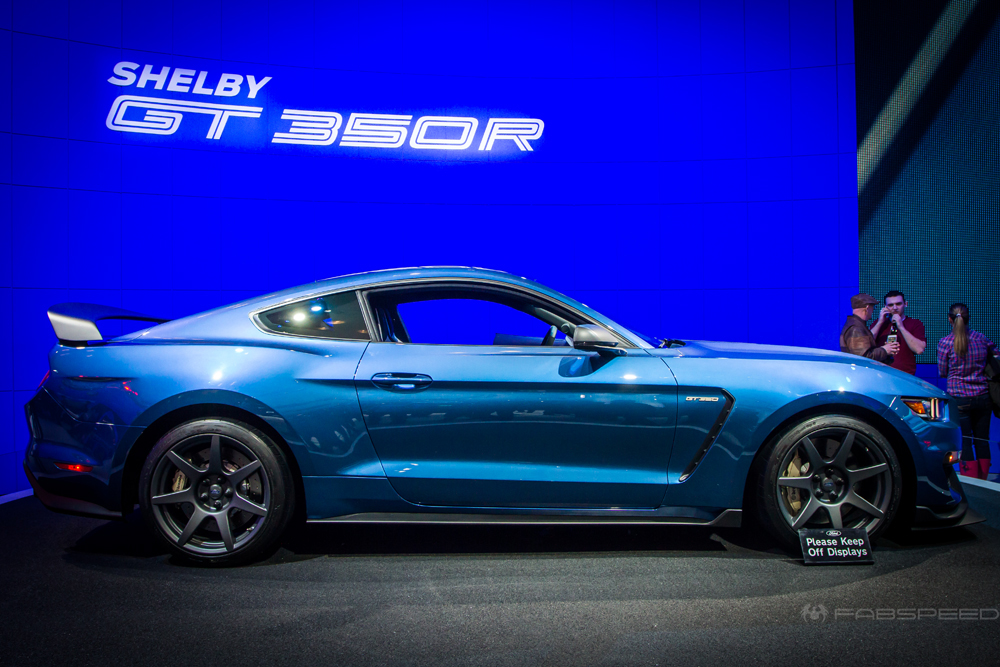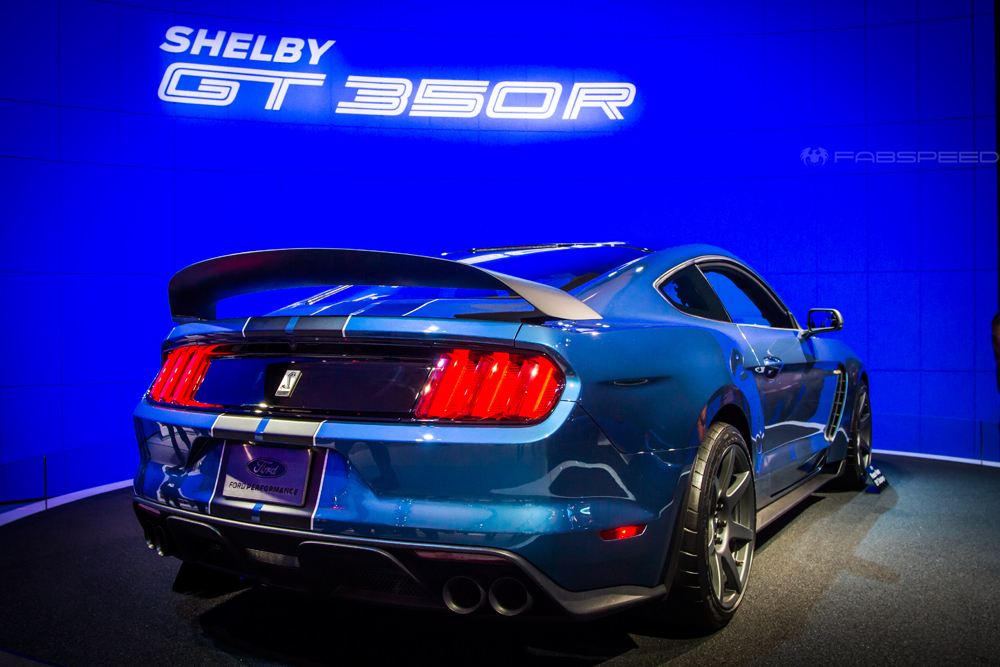 Overall, it was a well-rounded show with some genuinely interesting machinery on display. Being a Philadelphia native and a long-standing veteran of the Philadelphia Auto Show, I found it quite refreshing to see some of the more notable concepts and new releases that don't often make it to Philadelphia. If anyone has the chance, I highly recommend paying the New York Show a visit.