As we all know this has been a very interesting month. That doesn't stop us celebrating Women's History Month by featuring our ladies here at Fabspeed. We celebrated by asking our wonderful women a little more about themselves, and we we're blown away at some of the answers!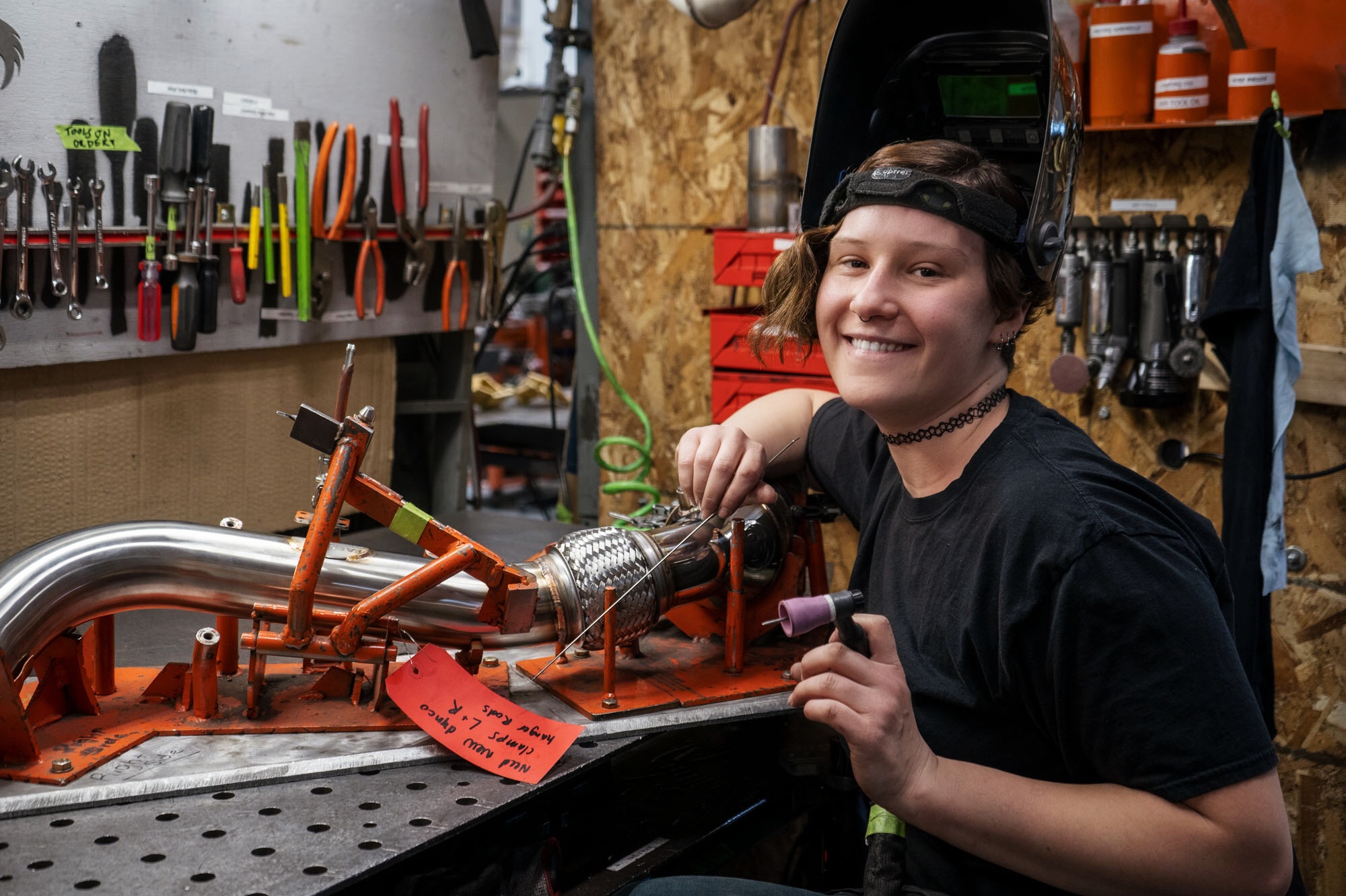 Melissa: President & Head of HR
Melissa loves the advancements in communication and technology constantly transforming business. Her connection to Fabspeed started when she met her husband, Joe who bought his 911 RSR when they were dating. Soon there after the first custom Fabspeed exhaust was built for the RSR.

Melissa's been apart of the day to day ever since Fabspeed started in her garage 25 years ago. One of her most proud accomplishment's was designing Fabspeed's Headquarters from scratch with Joe 8 years ago. It turned out spectacular.
Renee: Welder & Fabricator
Renee enjoys the diversity of building exhausts with all the different techniques we use to get the best possible results. Renee's dad said that when her mother was pregnant with her, they attended a NASCAR race. She fell in love with racing while she was still in the womb! She's loved race cars for as long as she can remember. In regards to her favorite car, Renee said, "If it was a truck it'd be a 1985 Black Chevy C10 Long bed. For a car, it'd be a 1980's Challenger. But I also would love a lifted 2 door jeep."
Jessica: Office Manager
Jessica enjoys supporting and helping people be the best they can be. She's amazing at organizing & further developing Fabspeed's community service initiatives and loves giving back to the community. Jessica's mother is a gearhead & has worked on many Volkswagens in the past, fueling her love for the industry. Her dream car is a 70's old school Bronco, like something out of Dazed & Confused.
Francesca: Marketing
Francesca loves endless opportunities to deliver a message. When Fabspeed's message is so awesome, it's fun finding new & compelling ways to get it in front of people. Her connection to Fabspeed started when she was born, the same year the company was founded in her garage. Her dream car is a Porsche 356 in Sapphire Blue with a white interior.
Amanda: Accounting
Amanda's connection to cars started with her dad, who's a mechanic. She could always count on cars in the garage and driveway and loved the 1985 Chevy pick-up. Amanda's dream car and mission are to travel in an RV with her soon to be husband & son.
Heidi: Purchasing Manager
Heidi enjoys meeting new people and if she could do it in her dream car, a black Mercedes G Class, she would. She loves the tall boxy look. She's most proud to be a mother of her son and she loves all aspects of making others smile. Her favorite movie is The Godfather I or II.. Not III!