Few things have become cemented into American culture like the cross-country road trip.
Generations of people have traveled across the US, speeding from state to state with nothing but the open road telling them where to go. We recently had the chance to sit down with an amazing Fabspeed Customer who just returned from a classic American road trip with a bit of a twist on it; many people may have travelled across America, but not many have ripped across the country in a modified 987.2 Cayman.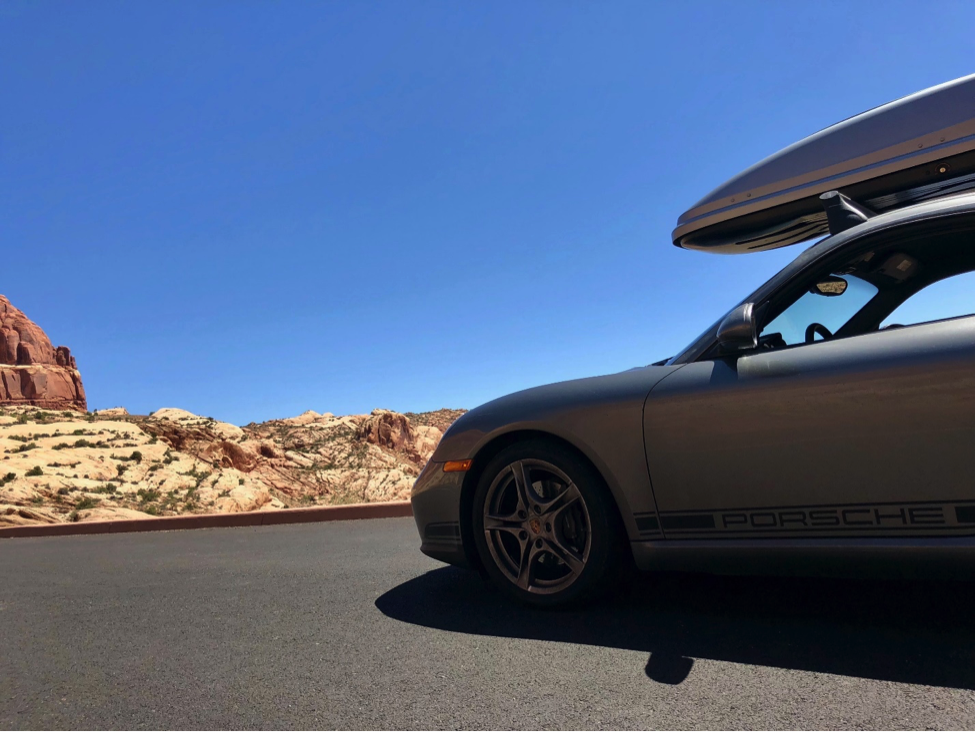 Ed had dreamed of taking a road trip across the US for years, but it was finally time to put the plan in action. He and a friend got a month off from work, threw a roof rack on top of the Cayman, and left Brooklyn with their sights on Seattle.
"Oh, once we got on the highway and I heard the exhaust ripping, I started stepping on it," Ed recalled with a huge smile on his face. Ed has a Fabspeed TrackTec Valved Bypass Exhaust System on his 987.2 Cayman. "Honestly, I just keep the valves open at all times. I never want that sound to go away."
They sped westward and made their first stop in Ohio, before heading out to Chicago to enjoy some deep-dish pizza. From there, they made stops in Denver and Salt Lake City before arriving in Utah. Ed started laughing and noted how onlookers kept staring at them out as they drove by. "With the car sounding the way it does everyone usually notices anyway, but with the roof rack on top we had people pointing at us everywhere we went."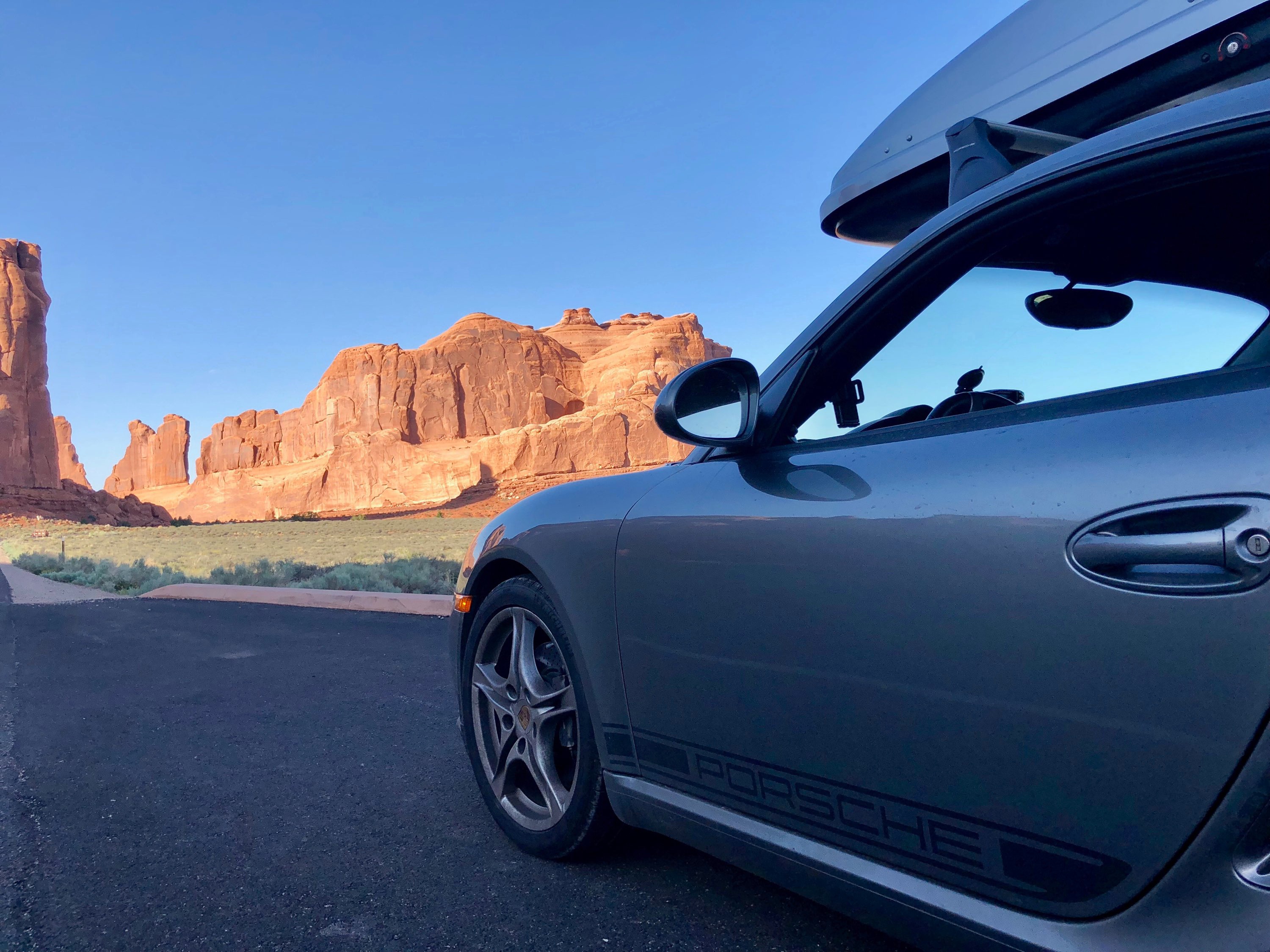 As they flew through the Moab Desert and Arches National Park, Ed recollected the sound and feel of driving his Cayman through the barren landscape. "Driving on those open desert roads was really something else," he said. "With all that open space all around us, the exhaust sounded amazing when I really started opening it up."
However, it was not simply smooth sailing the entire way.
"Oh, there were some questionable roads for sure," he said laughing. "I'm sure the exhaust system took some direct shots a few times, which is part of the reason I'm so impressed with how it held up. We were not gentle with it at all, so for it to be in perfect condition afterwards, you guys clearly put a lot of pride in the work you do."
Ed and his traveling companion passed through Portland, Oregon, and parted ways in Seattle. Ed had received a call from his work and had to put the second half of his road trip into overdrive.
"Driving on the Coastal Highway and the Redwood Forrest, that was a highlight for sure. The way the car handled the sweeping curves in the road, hearing that flat-6 erupting…that was truly a memory for the record books. I can cross that one off my bucket list."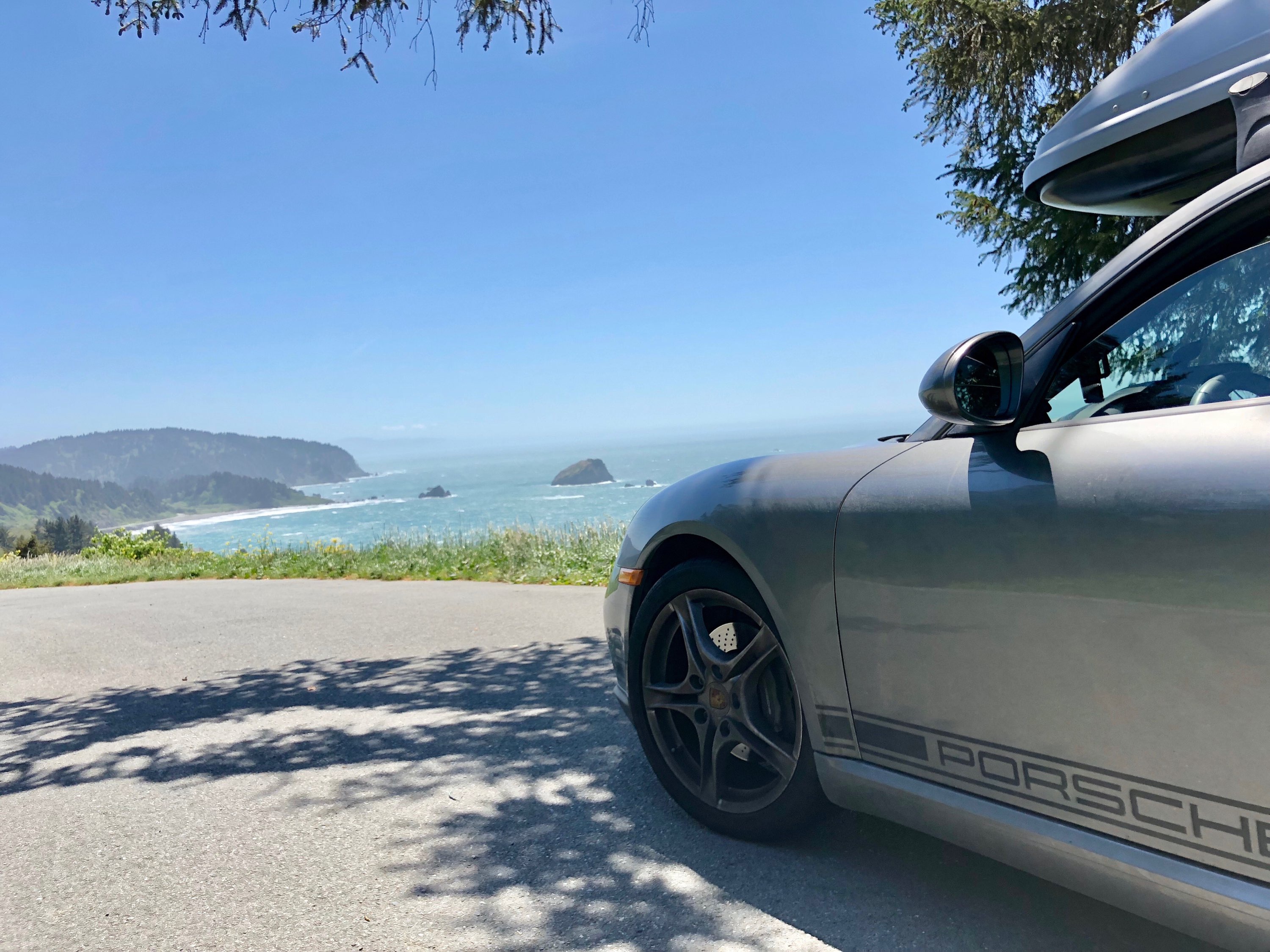 Ed made his way down the West Coast to Los Angeles, and then started heading East. "I was almost out of time before work," he said. Ed drove his Cayman like it was meant to be driven and he made it from LA back to NYC in 48 hours.
He was so impressed with the performance of his exhaust system, and how it withstood the rigors of a 13,000 mile road trip, that he wasted no time scheduling his next visit to Fabspeed.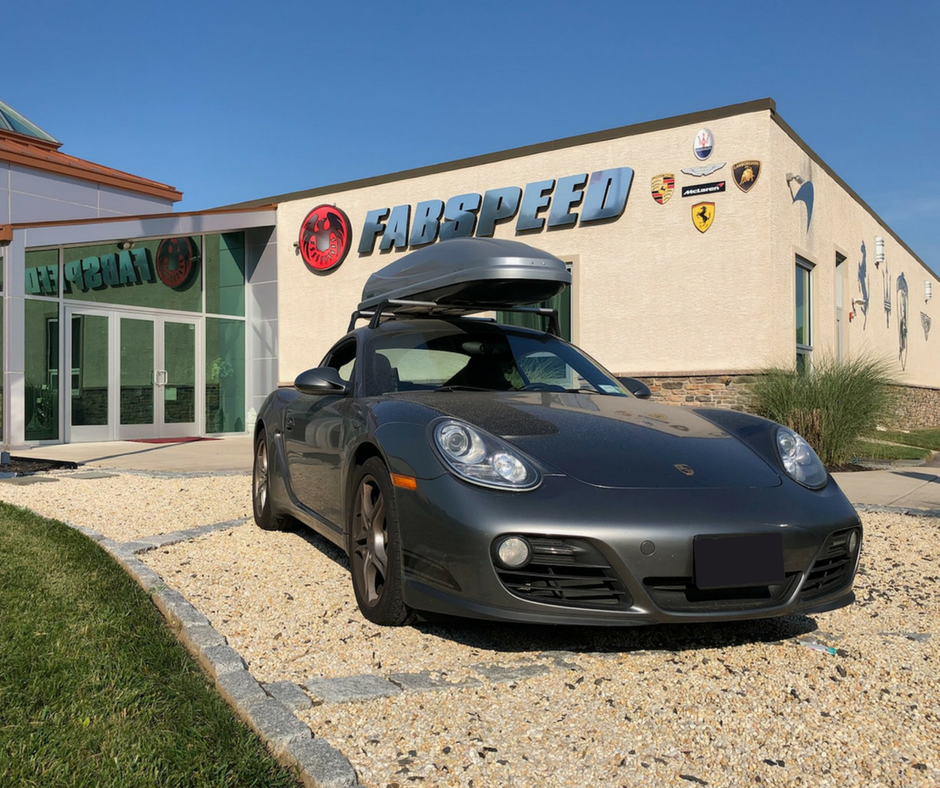 Ed pulled up hot in his Cayman, roof rack still in place. We gave it a much-needed oil change after the long trip and outfitted it with our 987.2 Boxster/Cayman Sport Headers, complete with top quality HJS Catalytic Convertors, increasing power and sports car sound even more.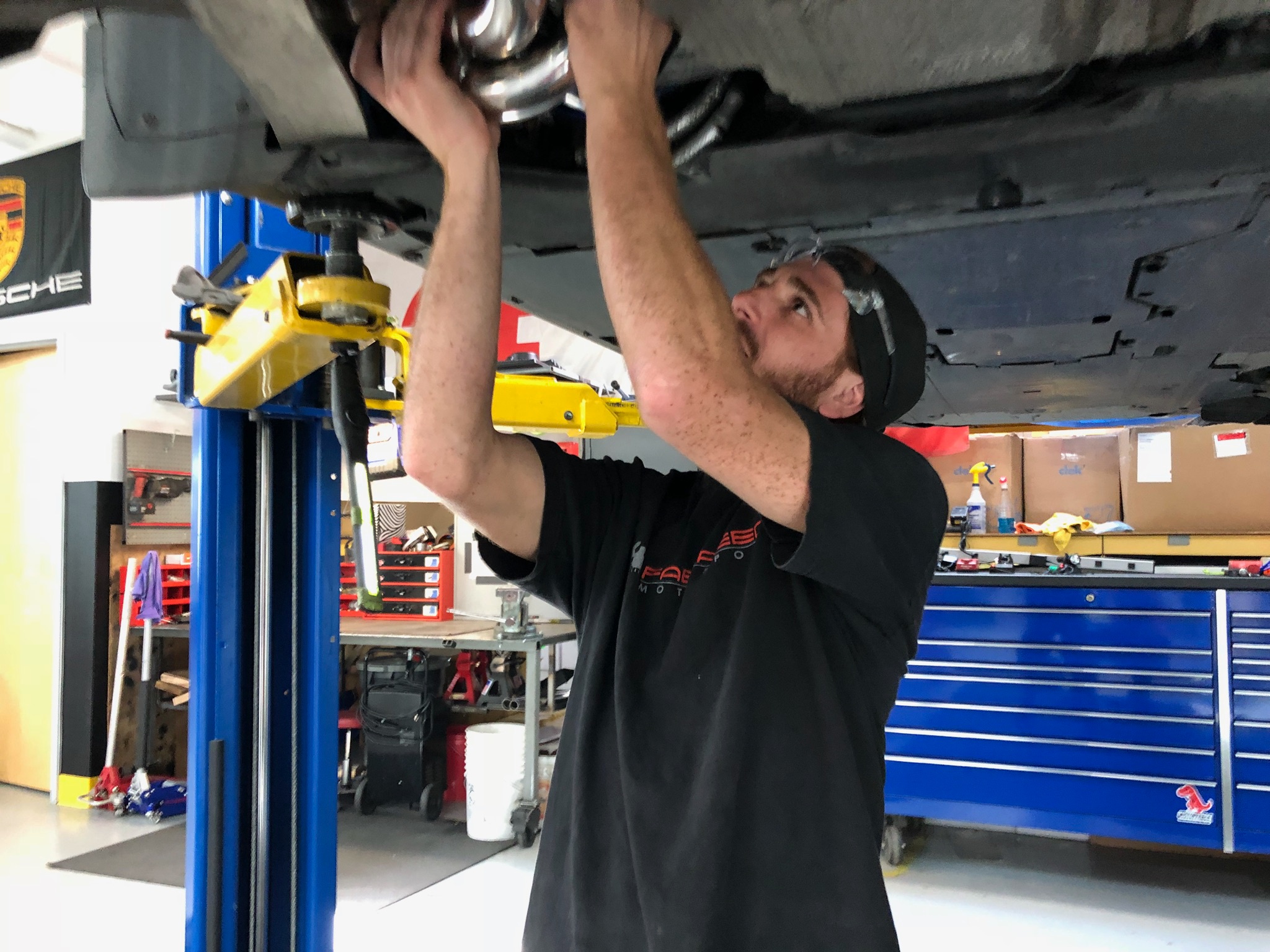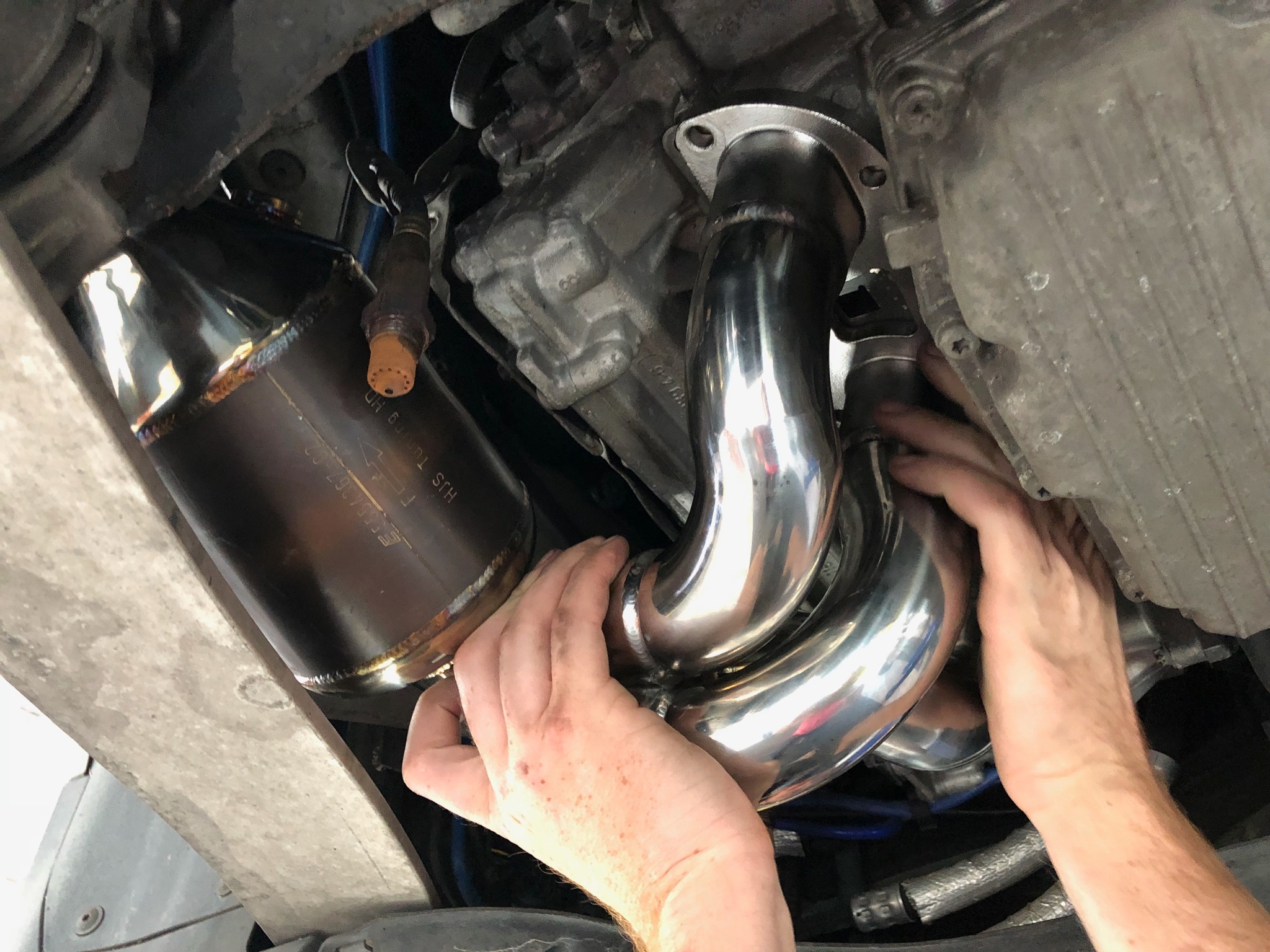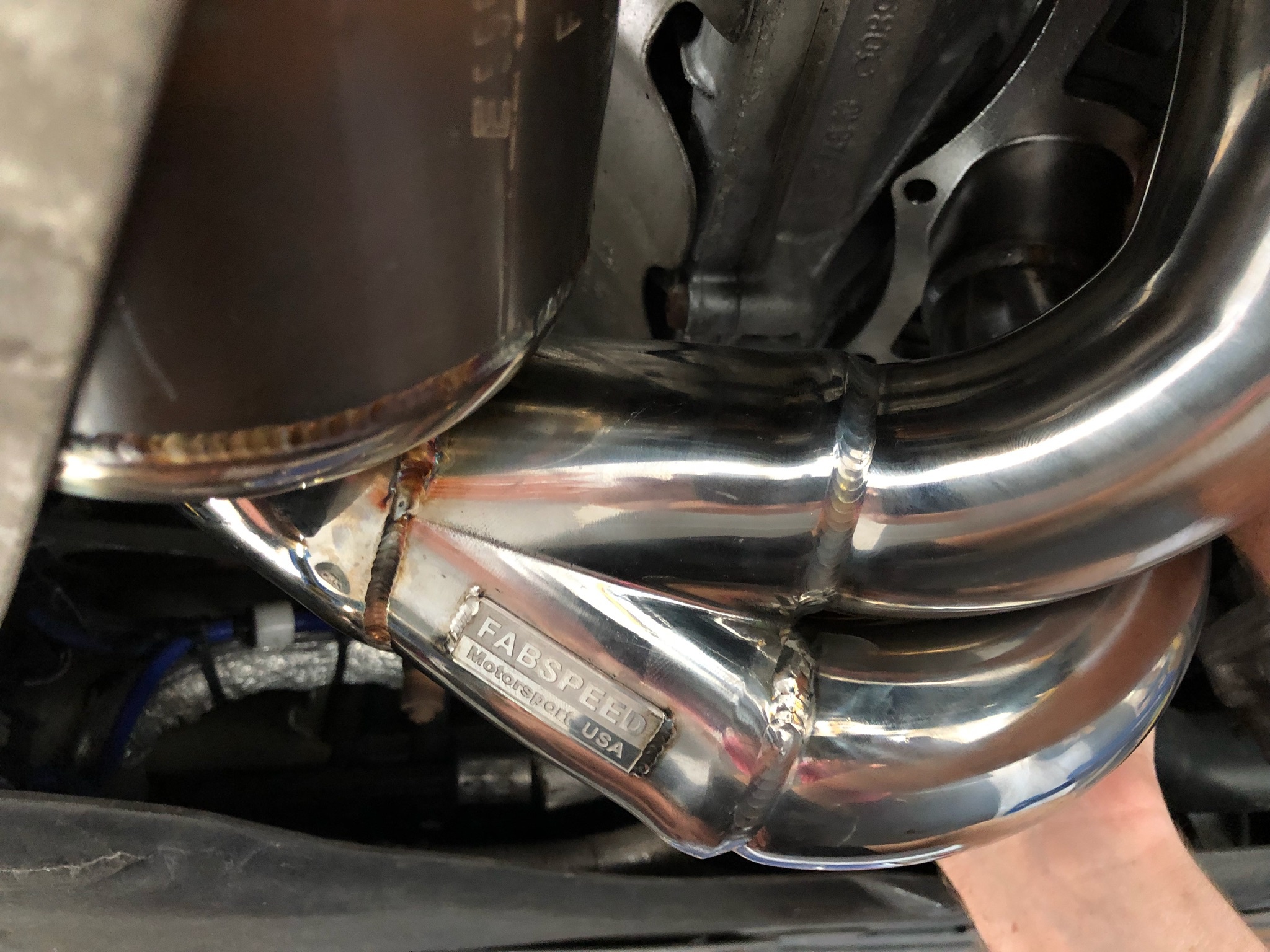 "I couldn't wait," Ed said with the smile he's worn the entire time recollecting his adventure. "After hearing and feeling that system for the full trip and seeing it still in perfect condition, I needed more Fabspeed."
Ed sped out of the lot towards the end of the day, stepping on the gas as he faded into the distance, and we knew that he would be putting his new Fabspeed setup to great use.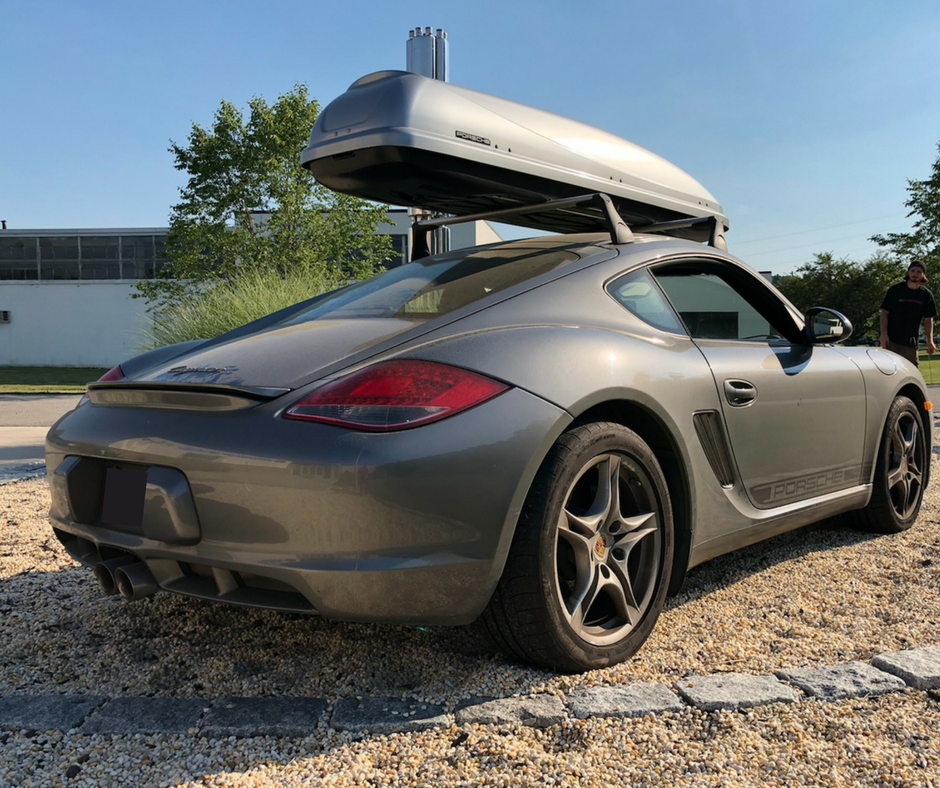 Featured Products
Porsche 987.2 Boxster/Cayman TrackTec Valved Bypass Exhaust System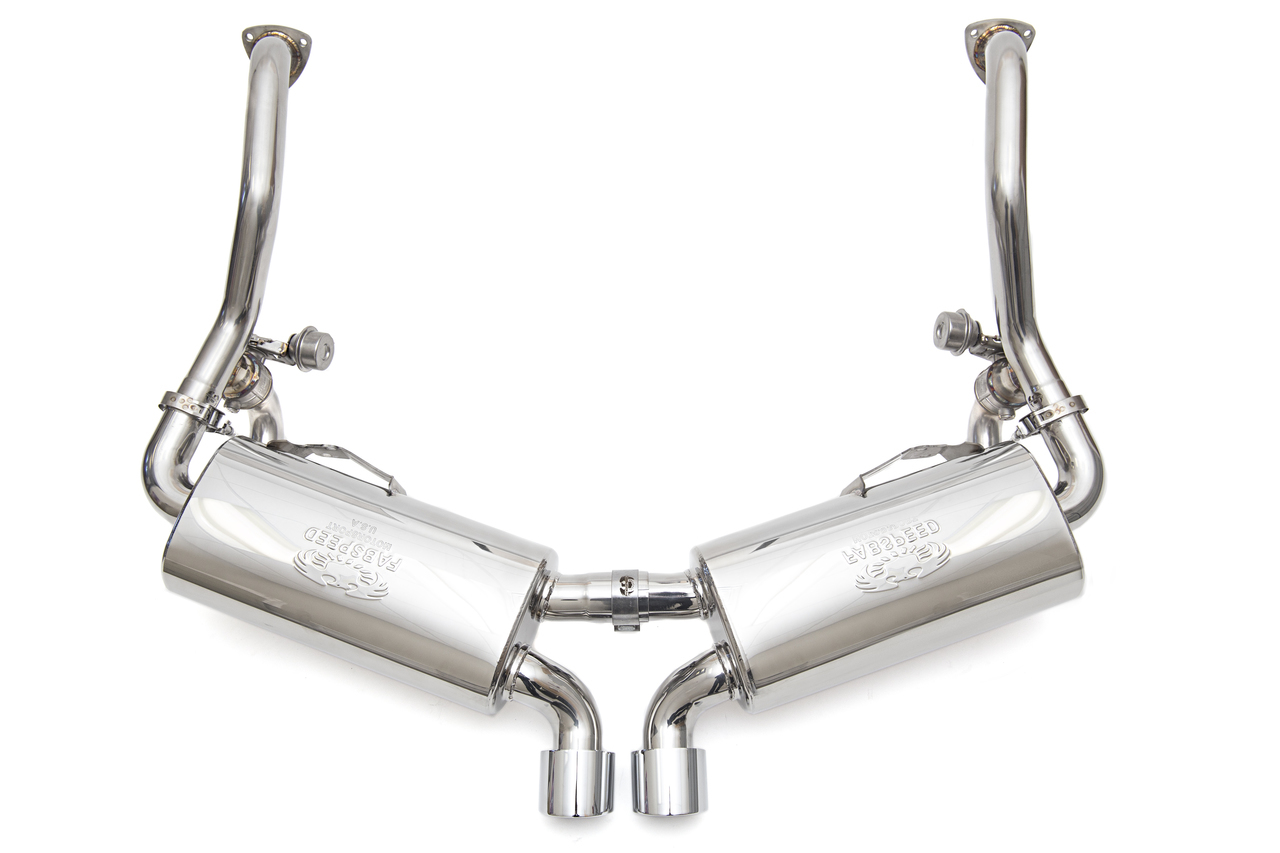 Porsche 987.2 Boxster/Cayman Sport Headers