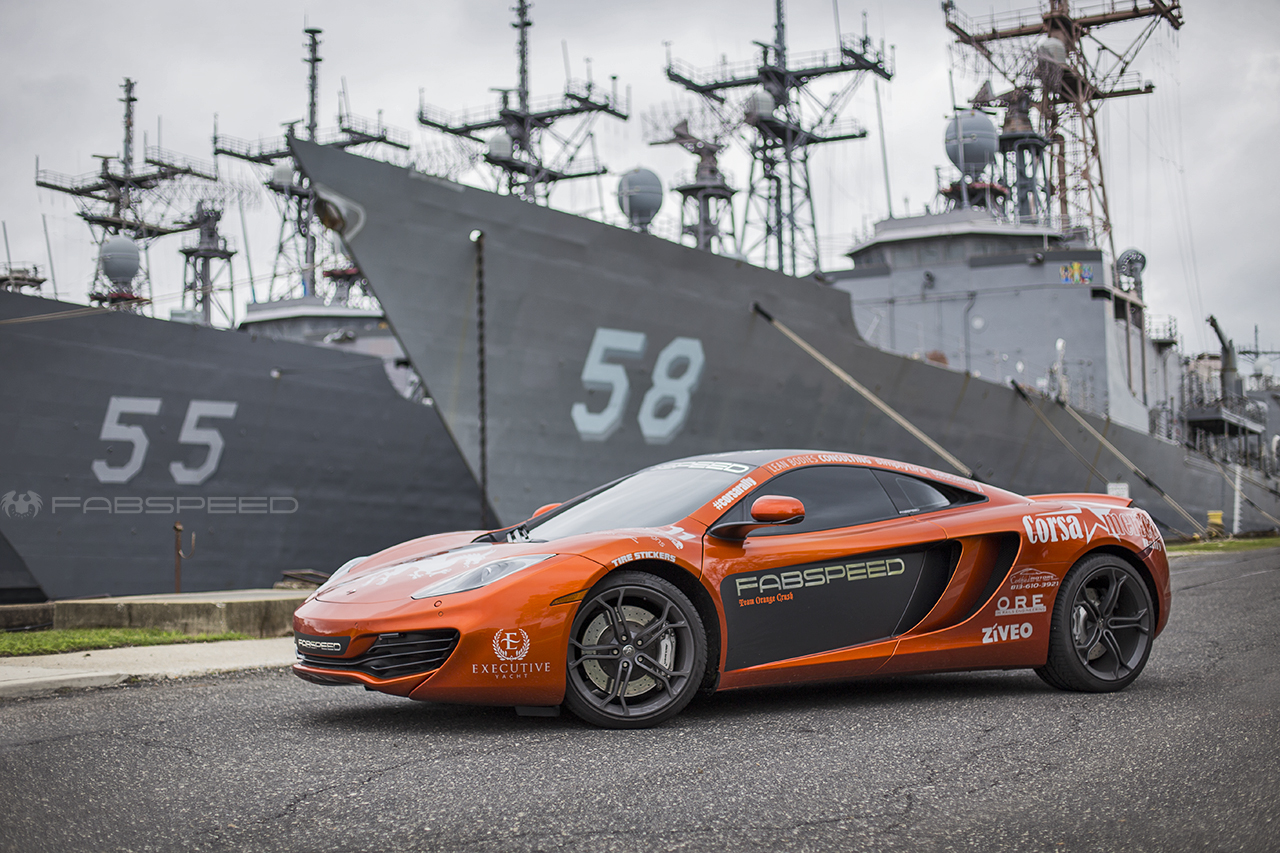 Over the past decade, road rallies have become an increasingly popular outlet for automotive enthusiasts to join forces and embark on carefully-planned road trips across great distances. Most rallies require participating vehicles to be emblazoned with a wide array of sponsor decals, which help to subsidize the often substantial costs of hosting these endeavors.
There is no quicker way to sour the experience of a rally than by having to work late into the night "stickering" your car, only to walk out the next morning to a disappointing mural of crooked logos and air bubbles.
To maximize your enjoyment, we recommend leaving this part of the process to a professional, which is why we regularly employee the services of Matt Clark, world-renowned vinyl artist and graphic designer. Matt cut his teeth designing and applying liveries for professional race teams all over the world, including ALMS and the Red Bull Air Race series, which is why he resides on our speed dial any time a customer needs a little pre-rally assistance.
One of our latest collaborations with Matt was the Fabspeed-built MP4-12C which was upgraded with our EVT855 Turbo Performance Package before embarking on the 2016 CorsAmerica Rally.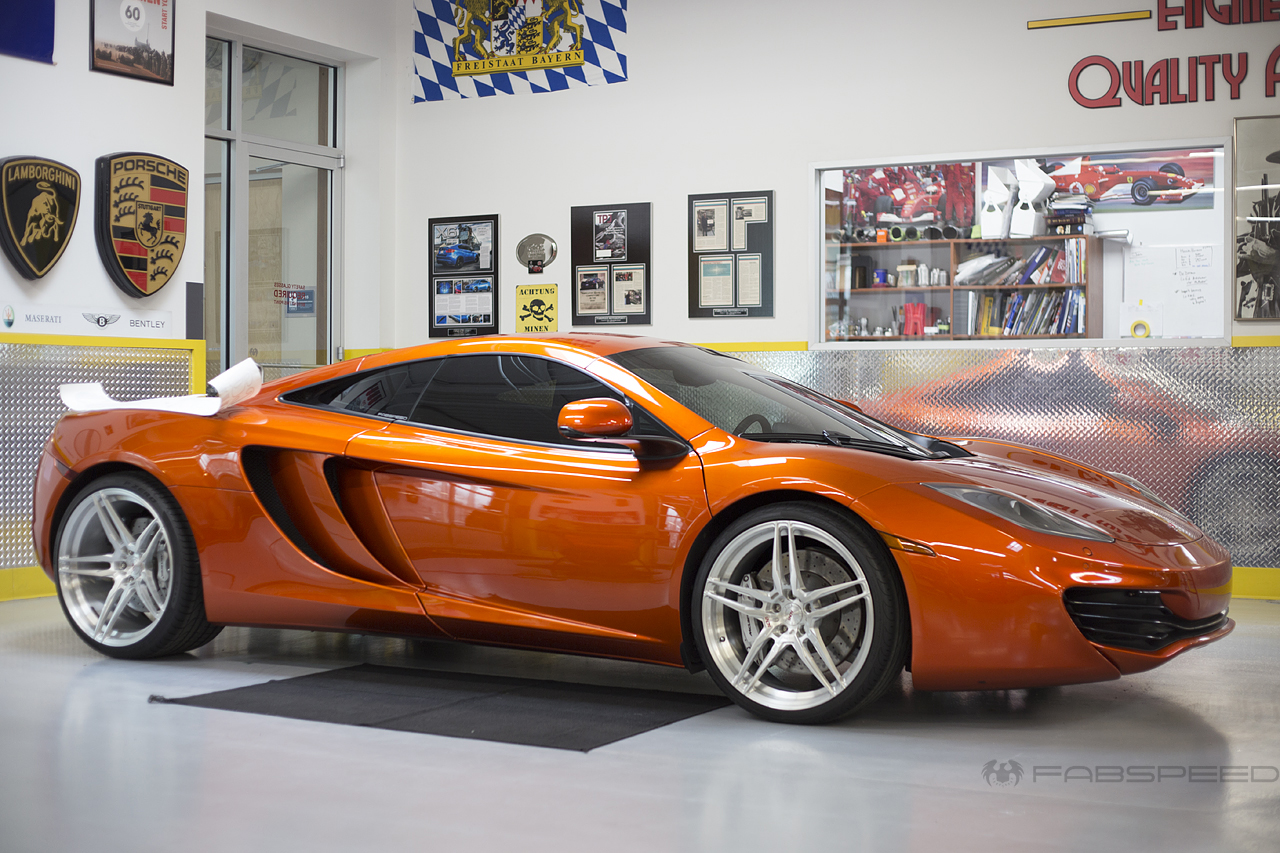 The rally organizers supplied each participant with a decal set, leaving the placement and layout of the sponsor logos up the owners. With over thirty decals to squeeze on the car, it was no easy task.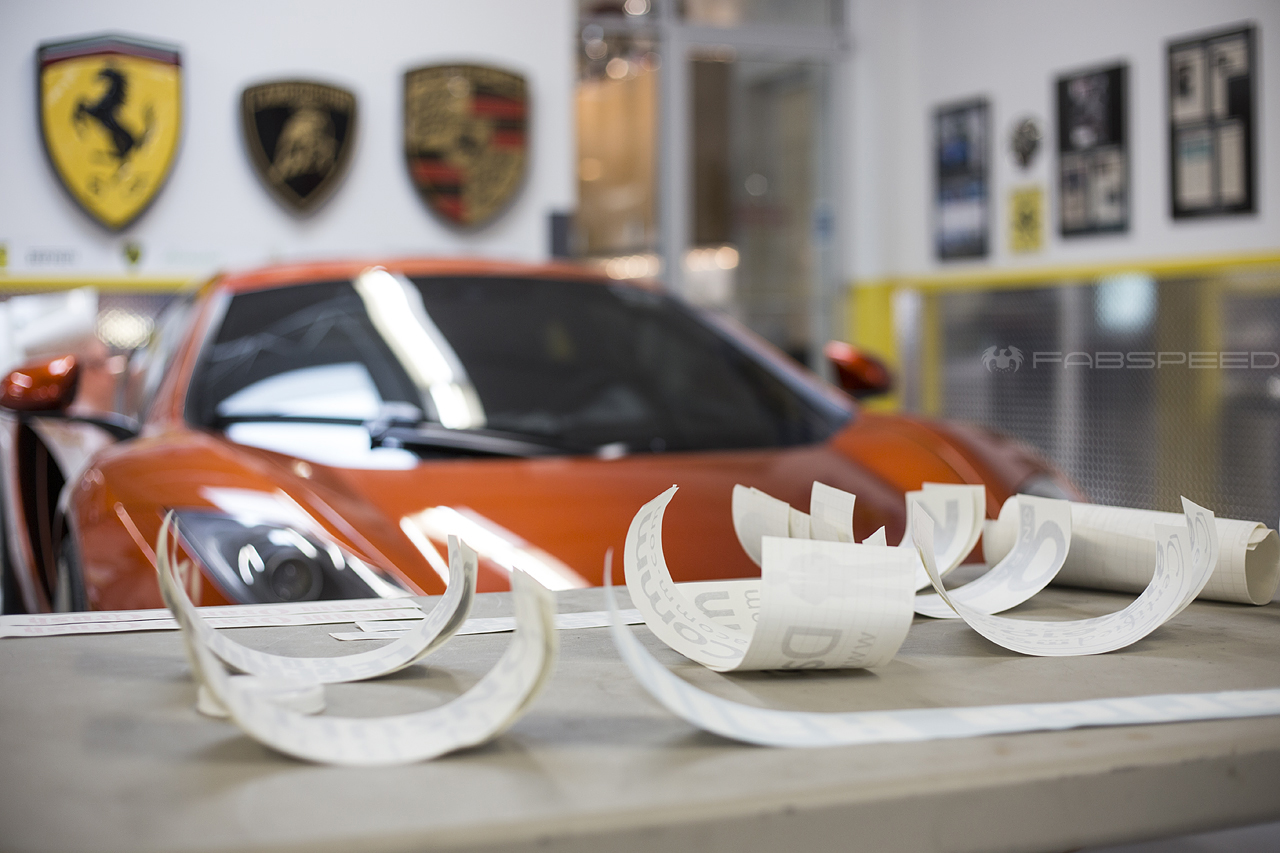 Matt began by creating a digital rendering of the layout. In doing so, he realized that the best course of action was to add some matte black accent panels on the car, which would help to accentuate the chrome silver decals.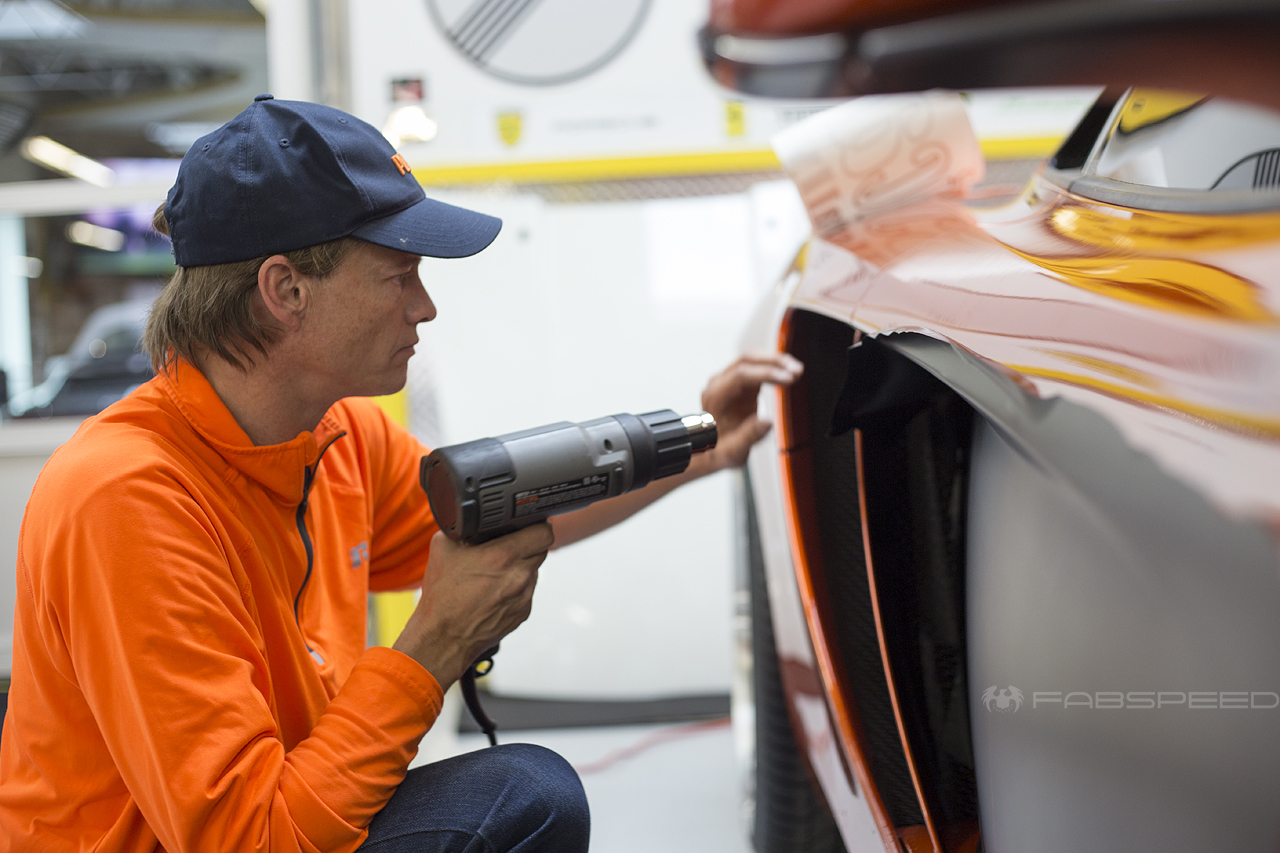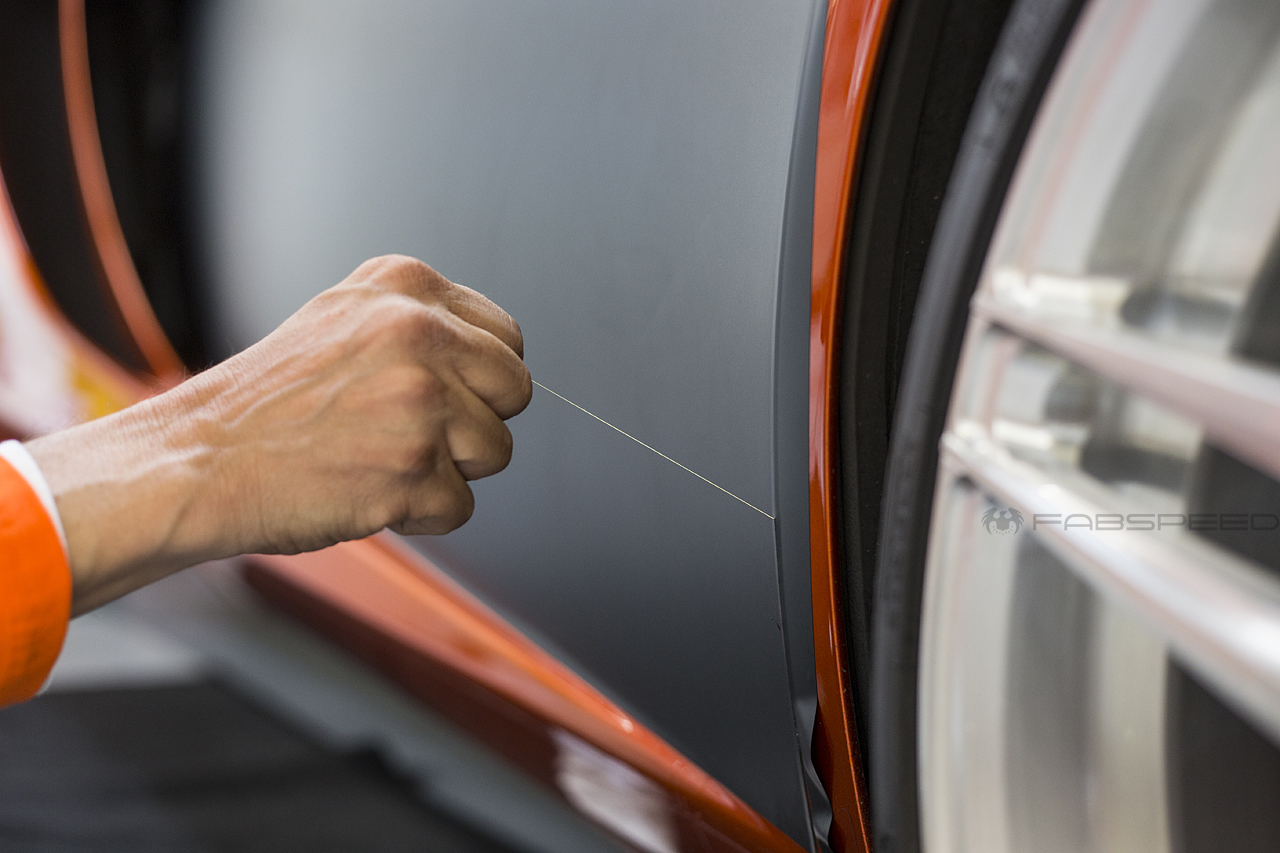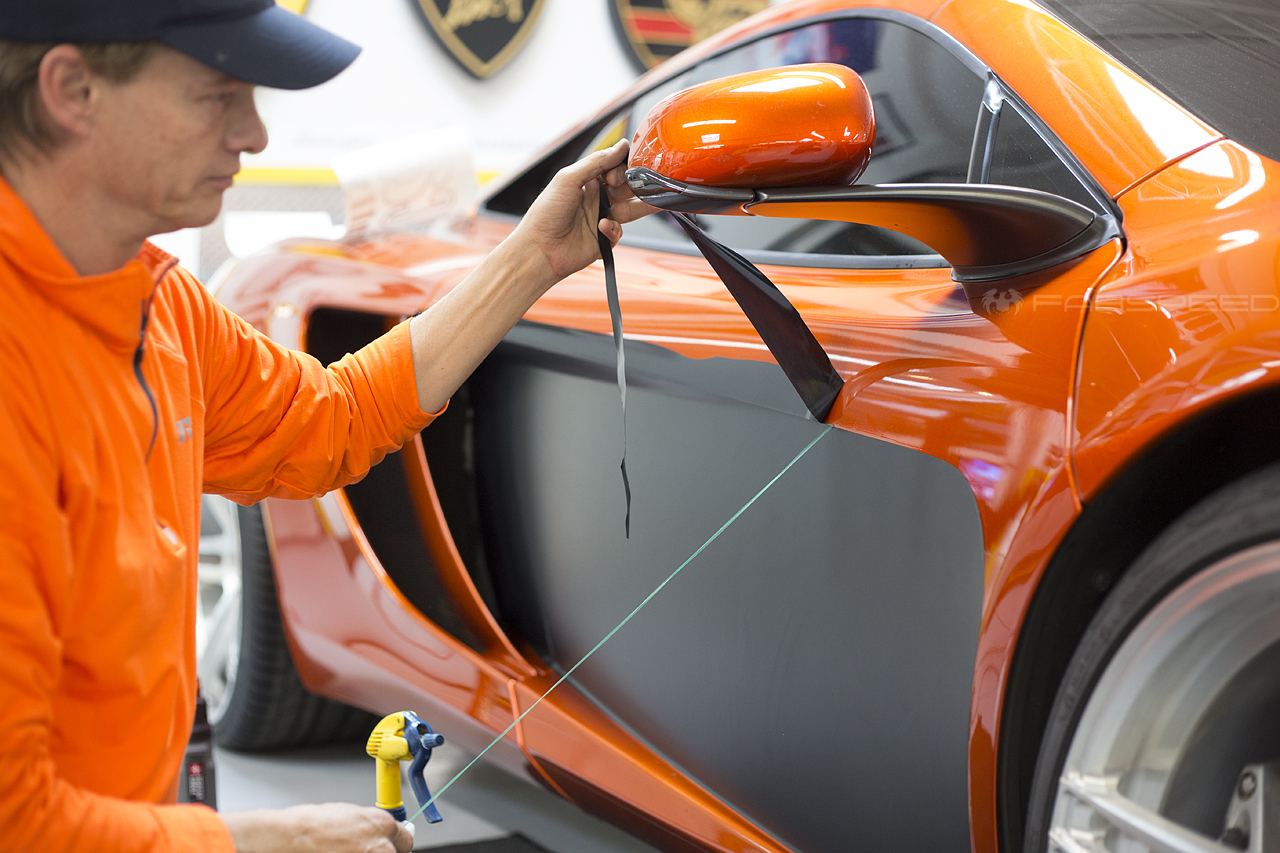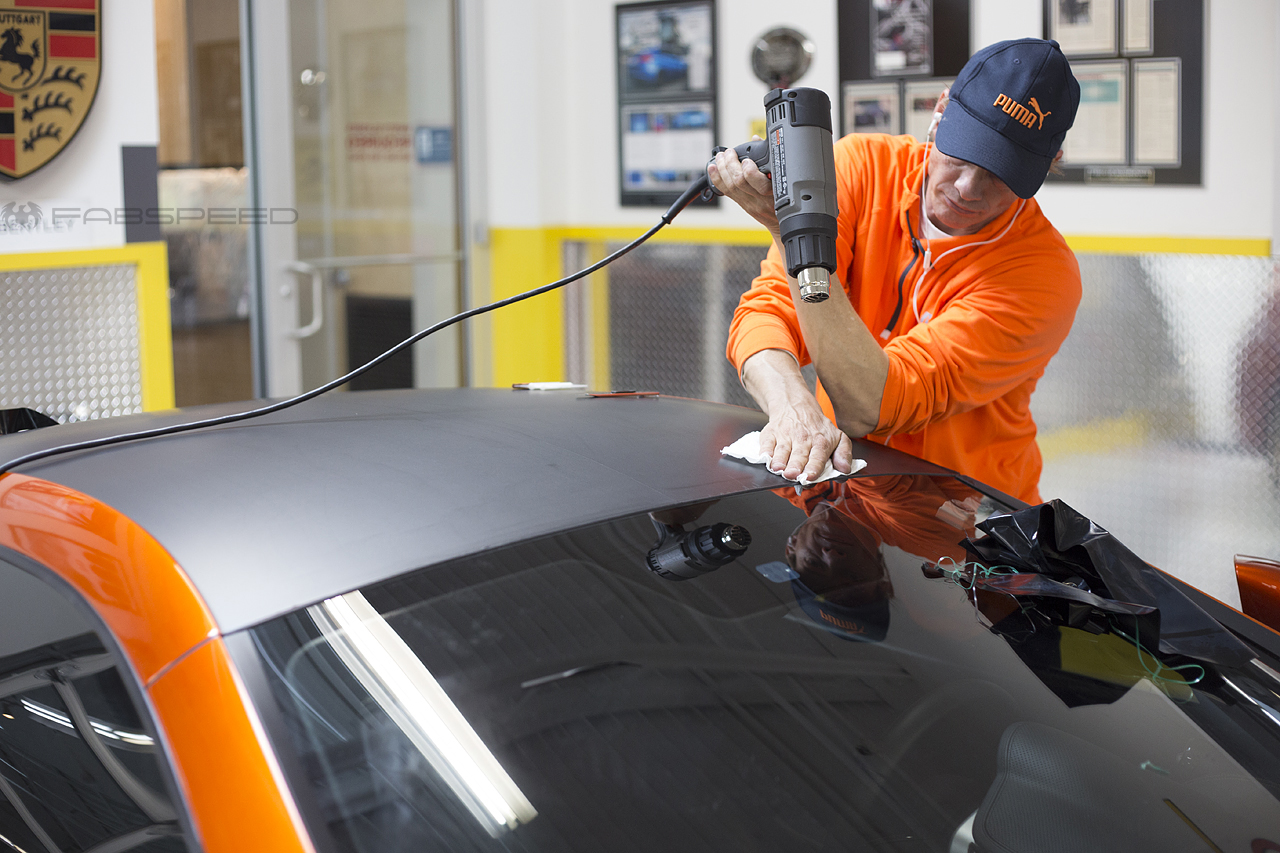 With the accent panels installed, it was time to cut some additional logos to incorporate Fabspeed's involvement in the build.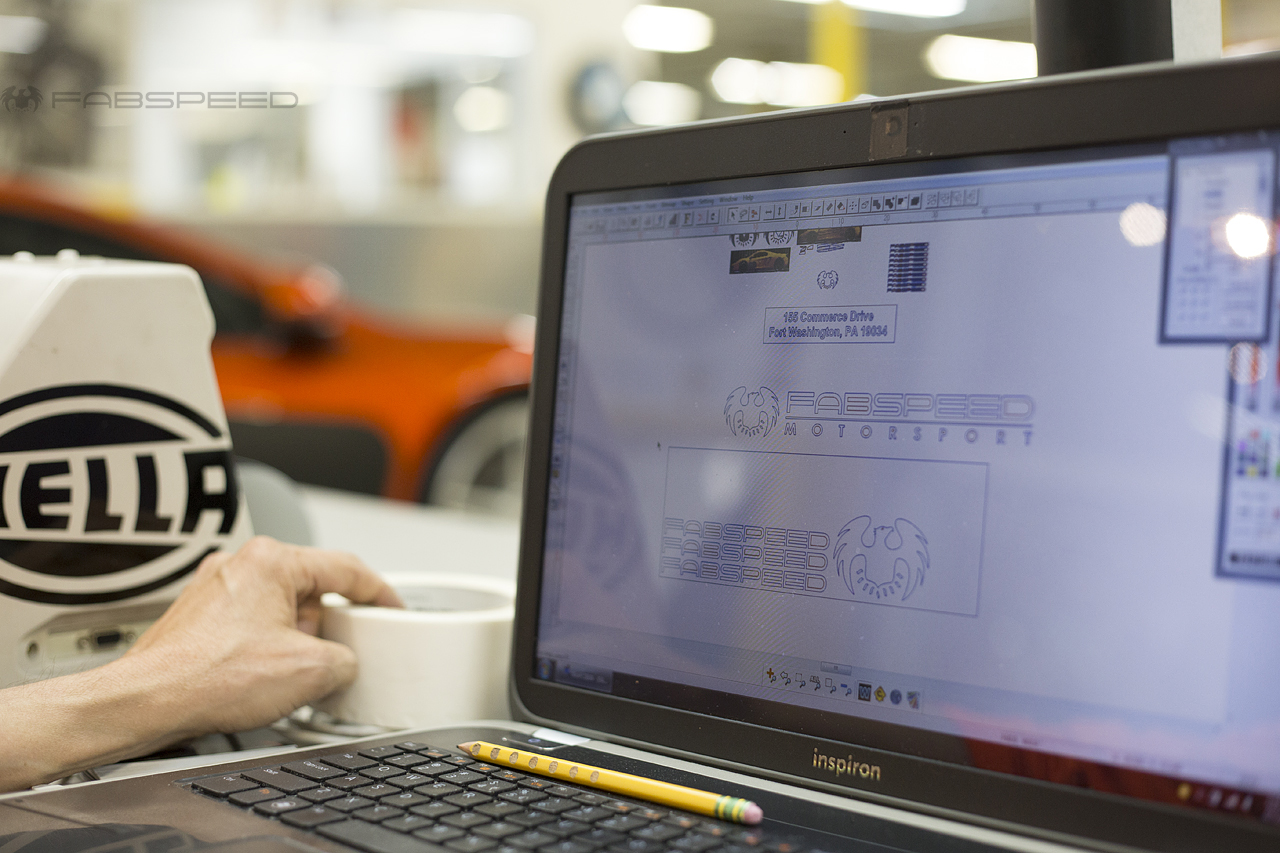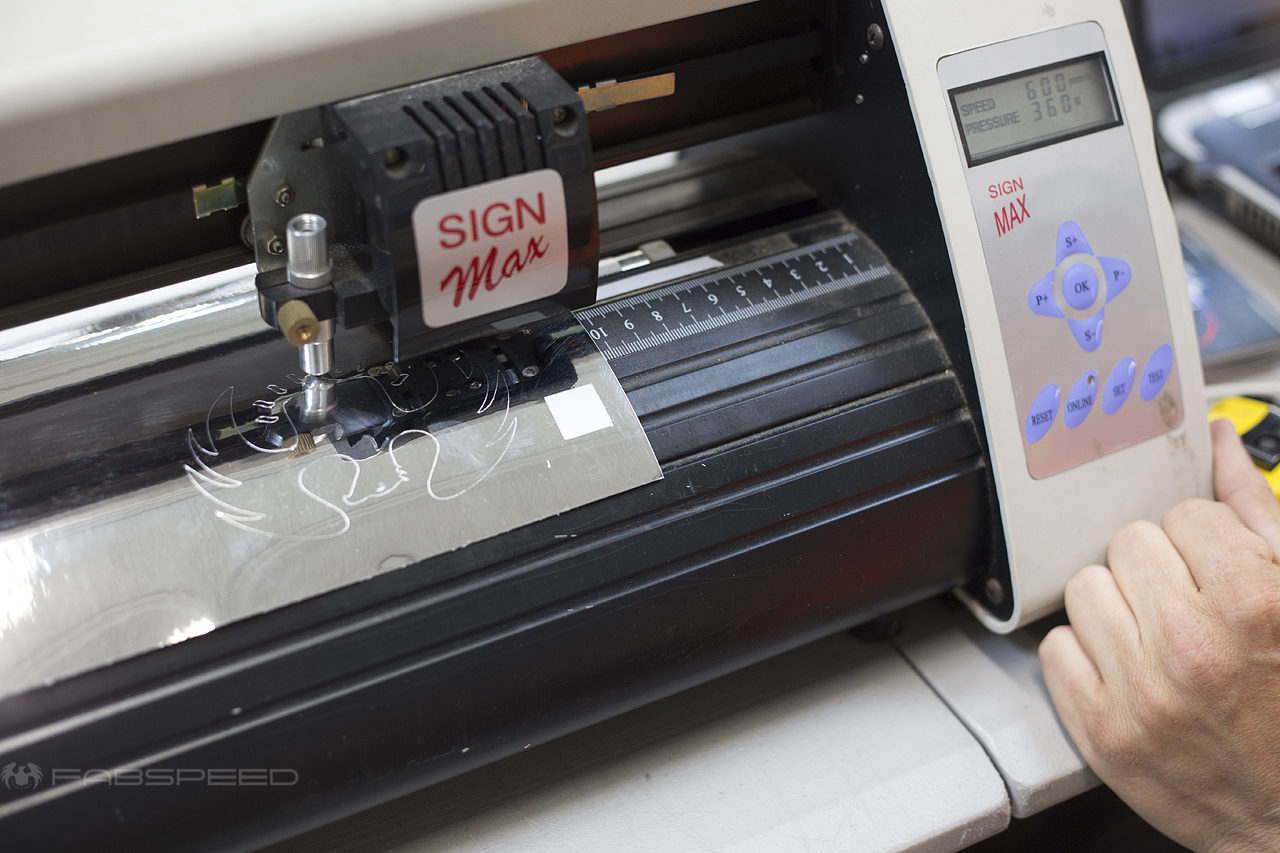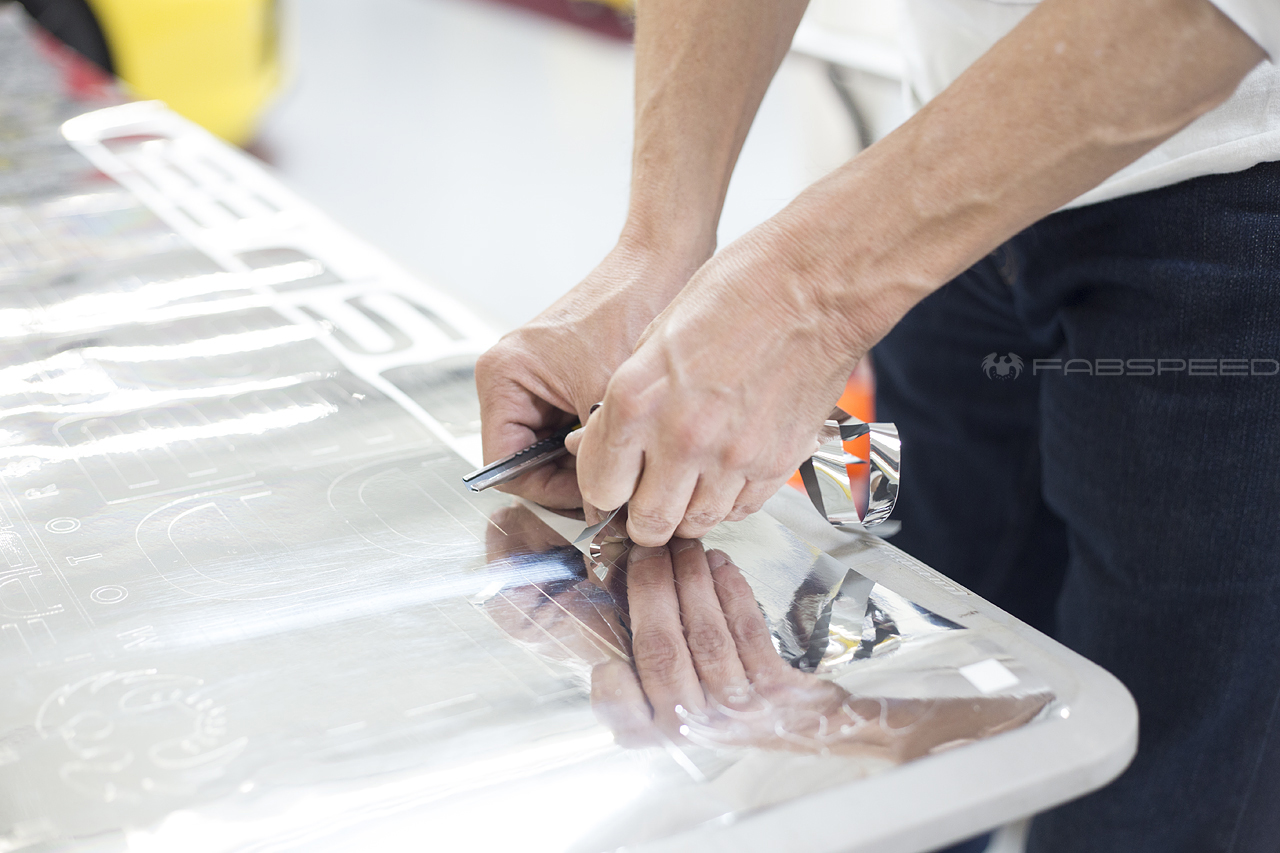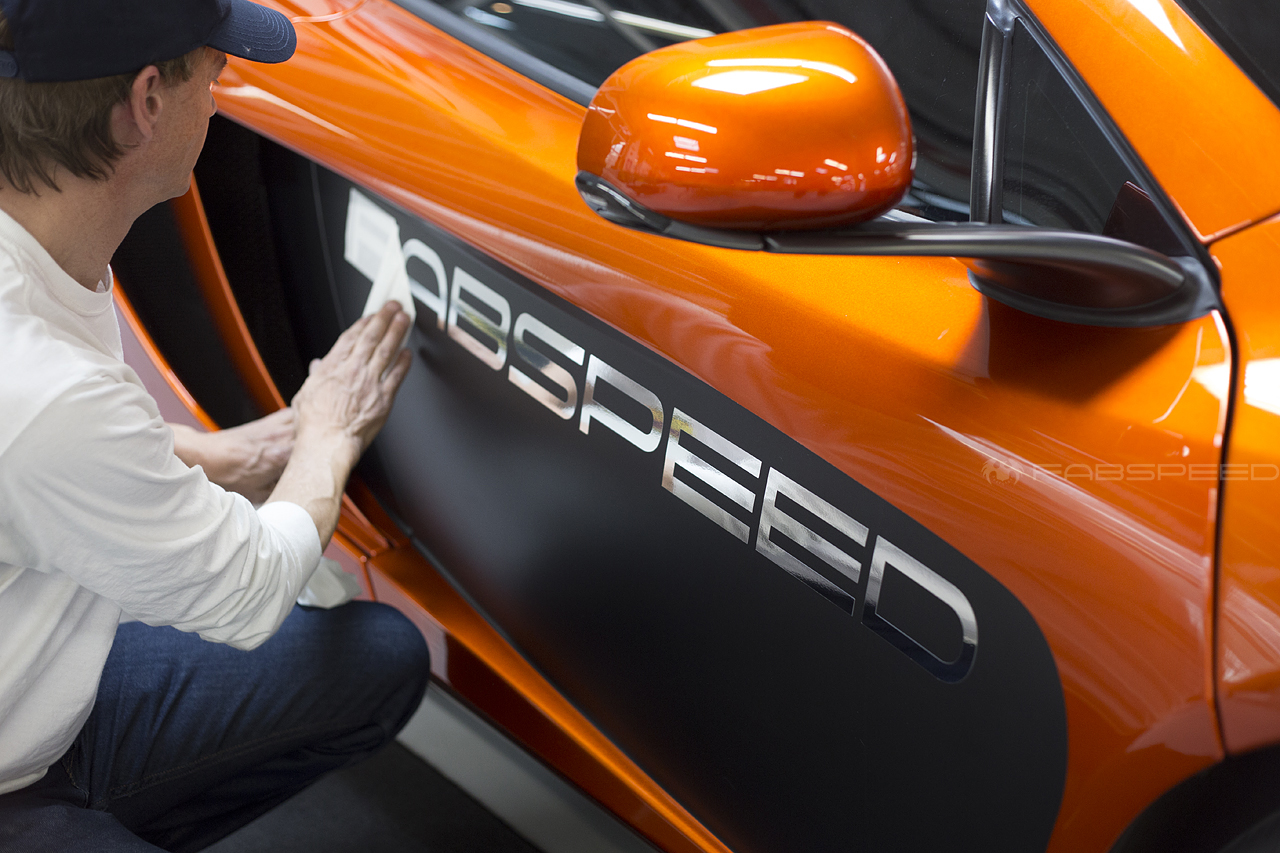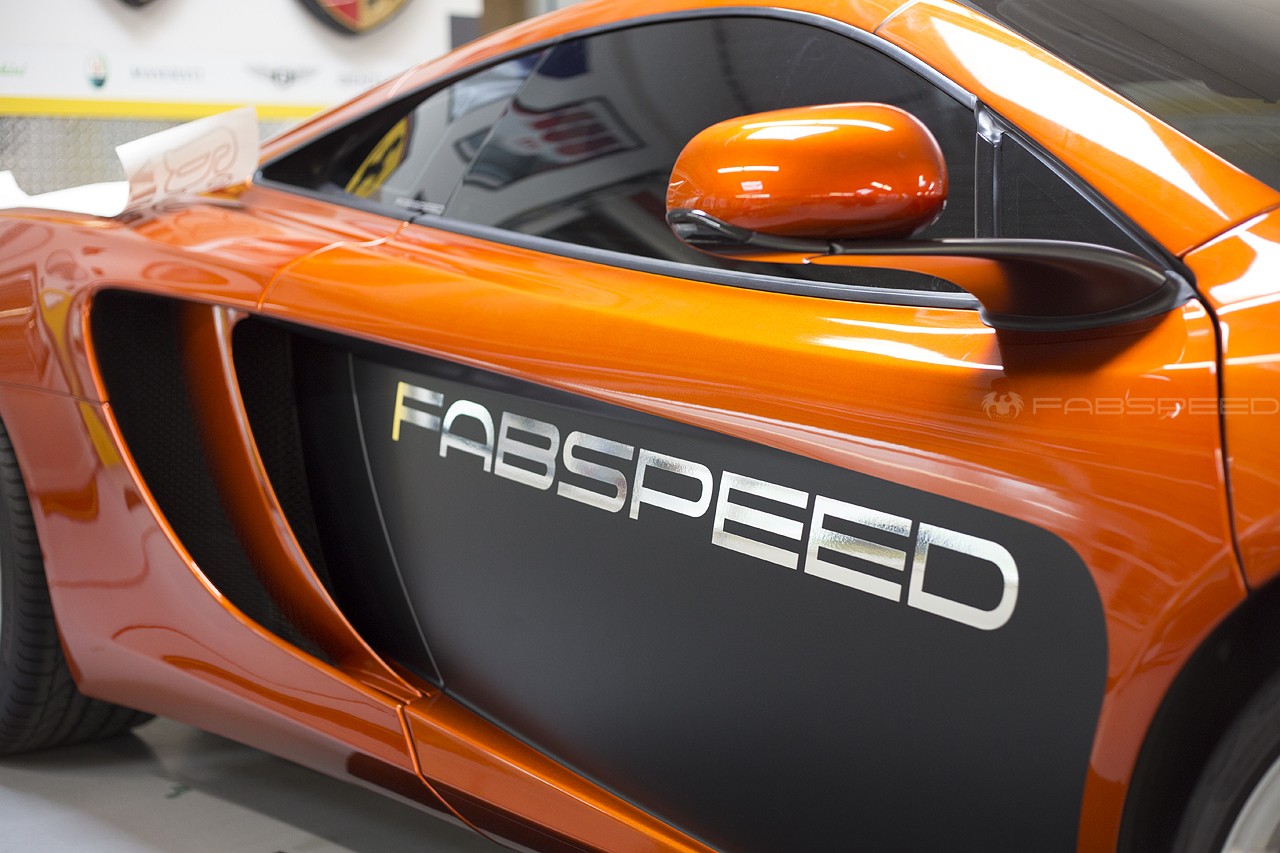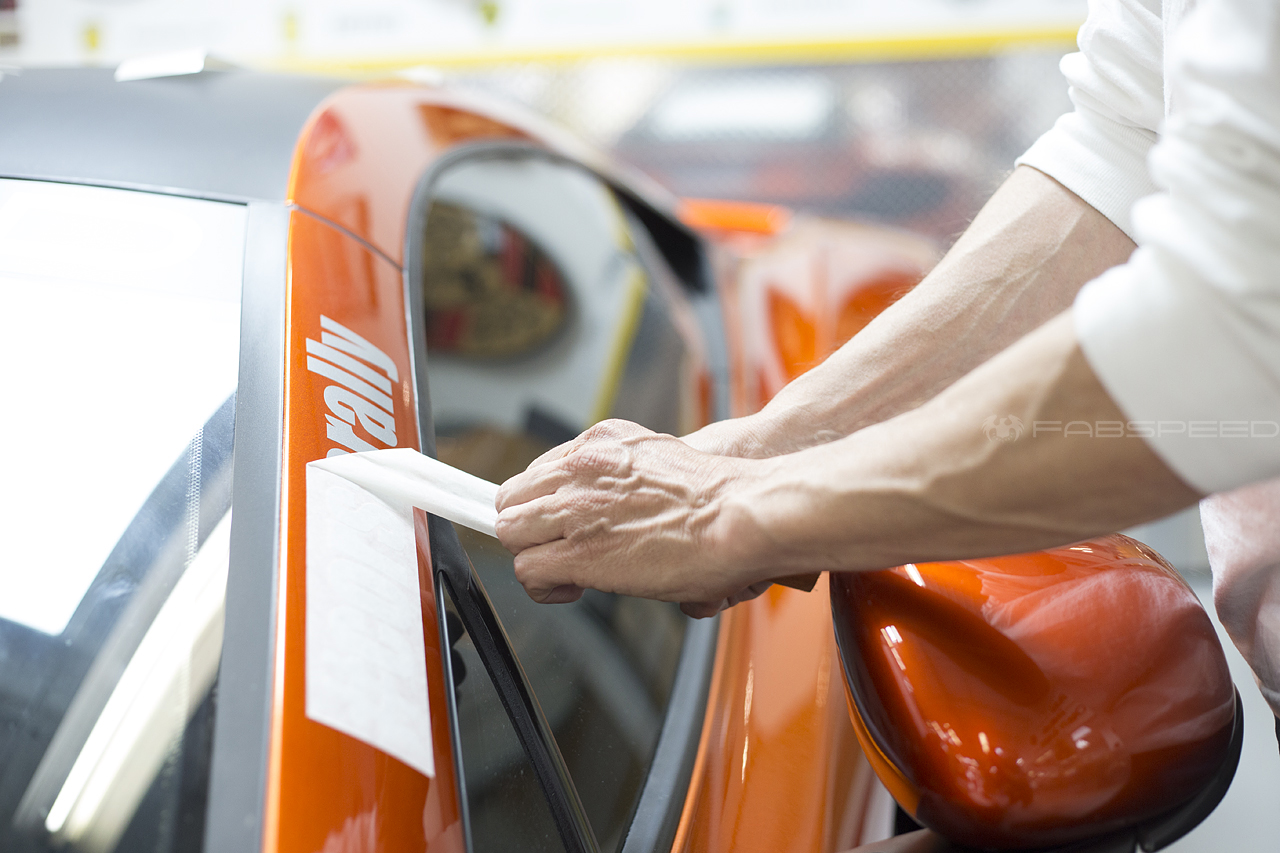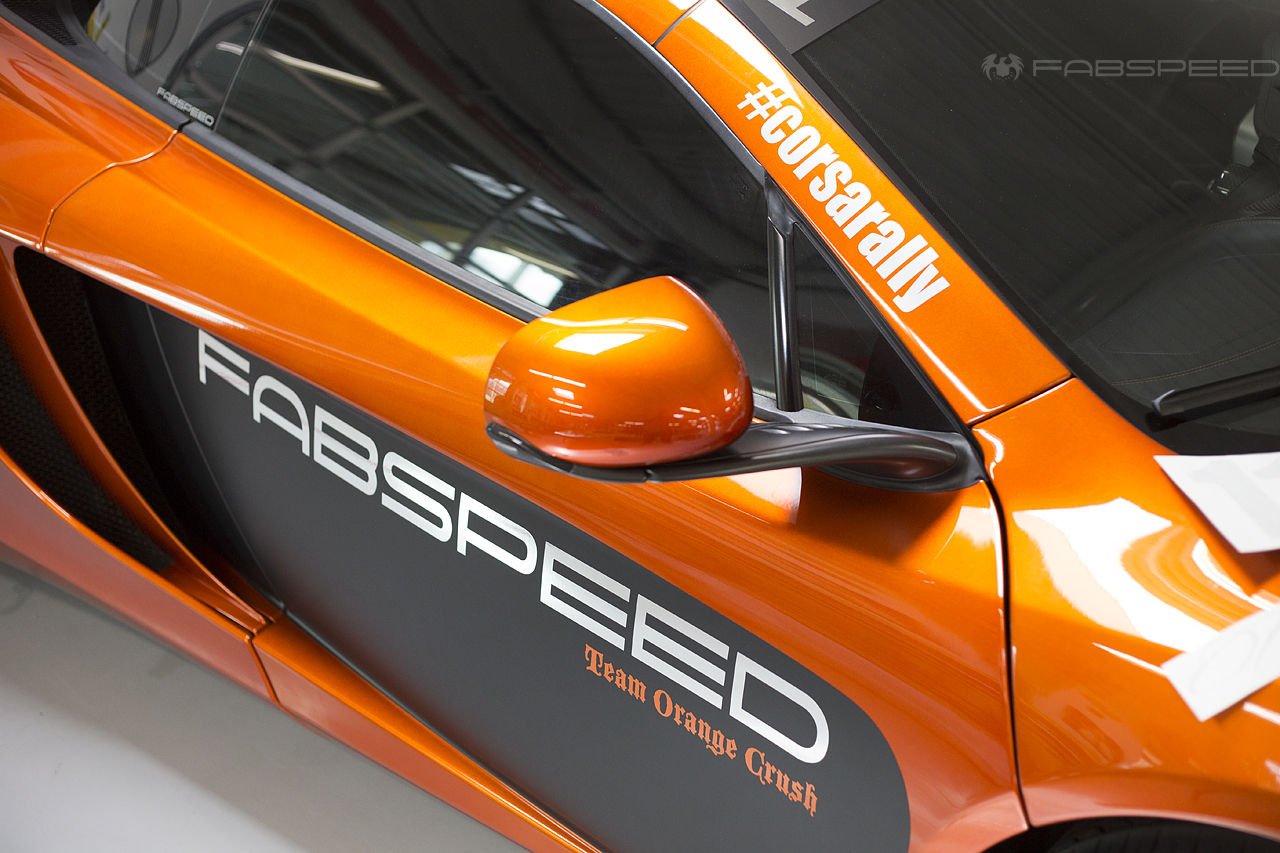 The focal point of each vehicle in this year's CorsAmerica Rally was the giant dragon on each car's hood, commemorating the rally's route along the infamous Tail of The Dragon.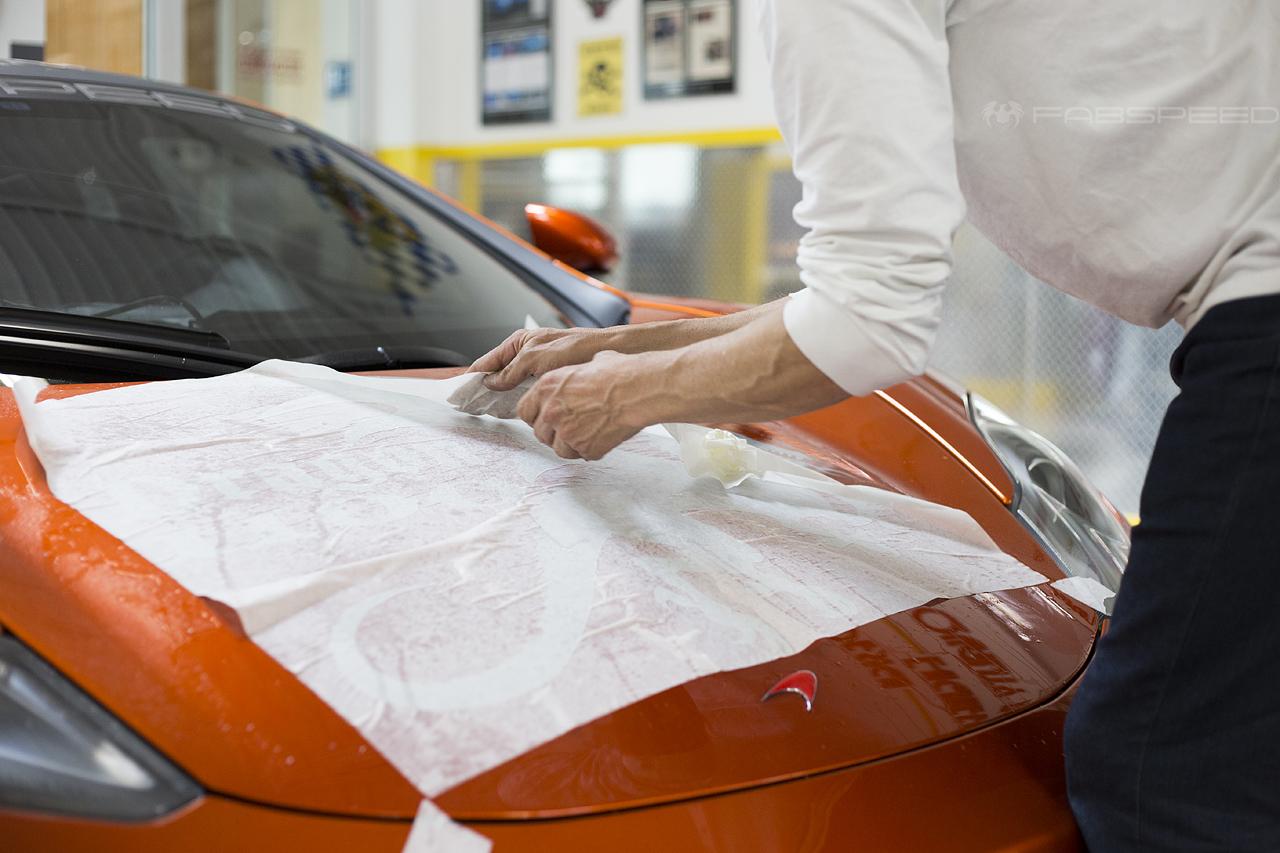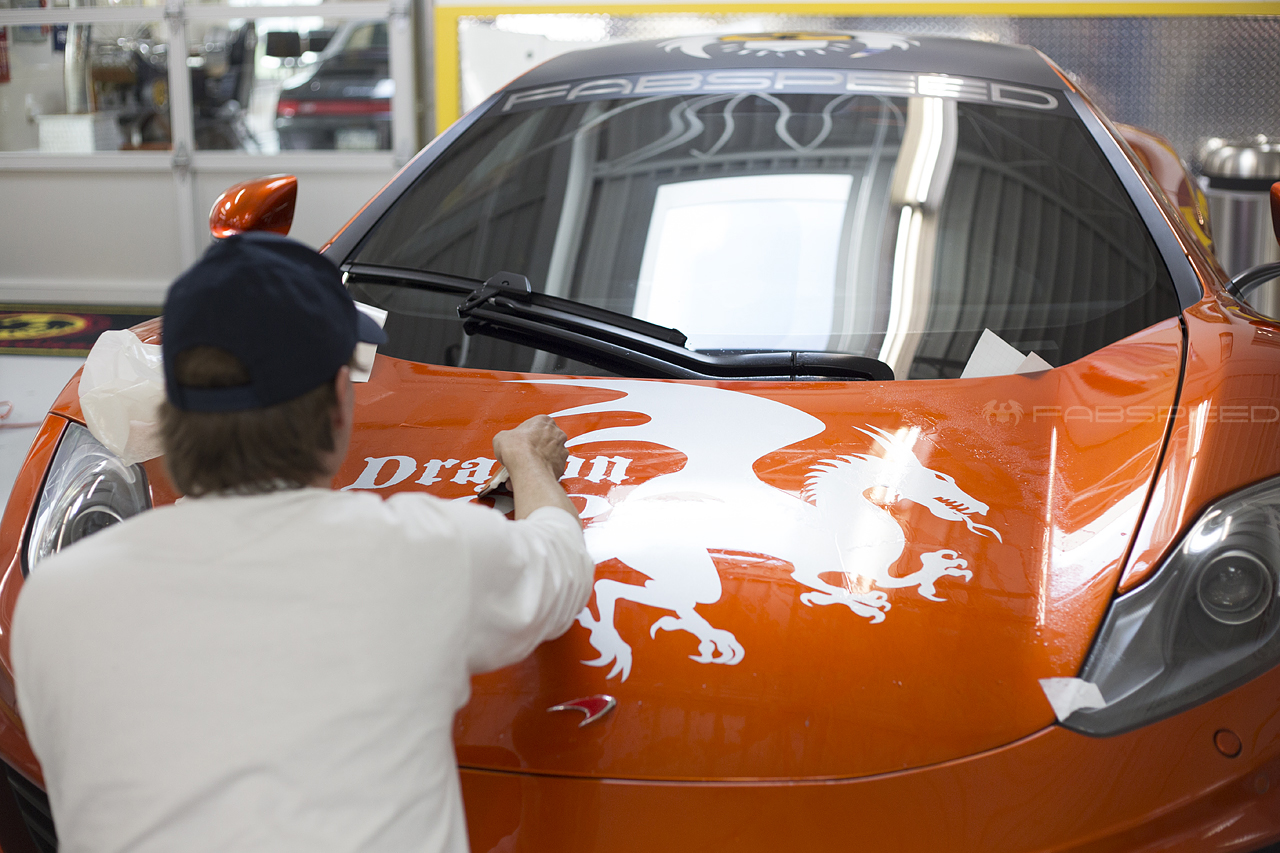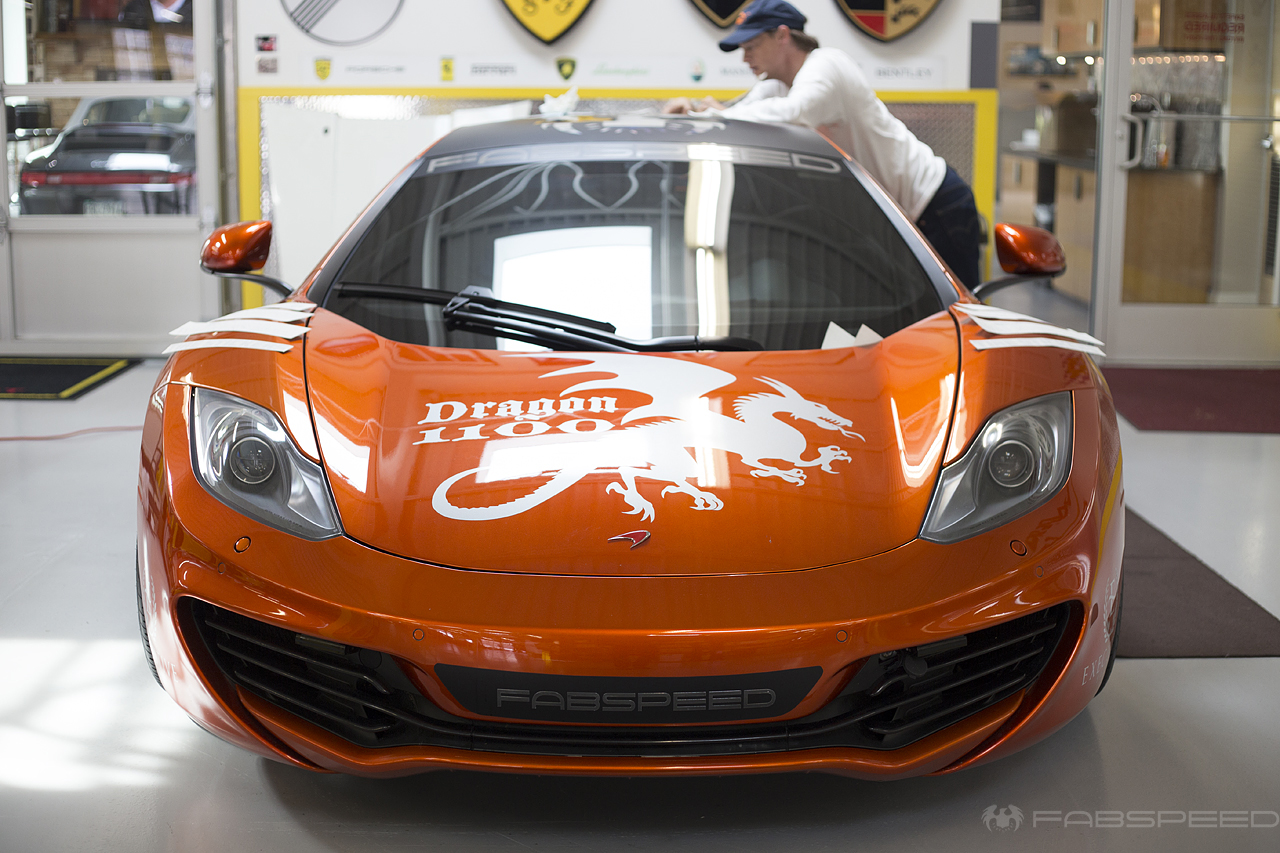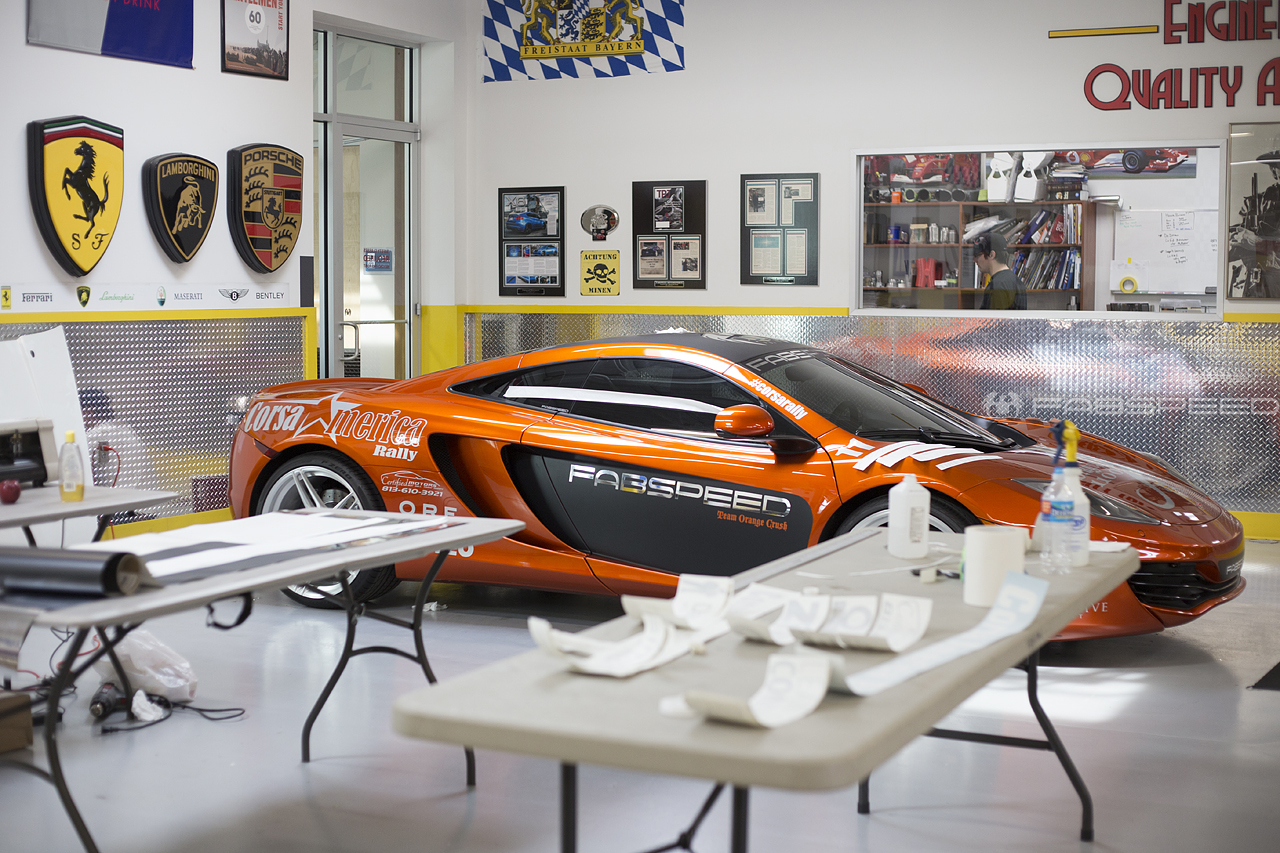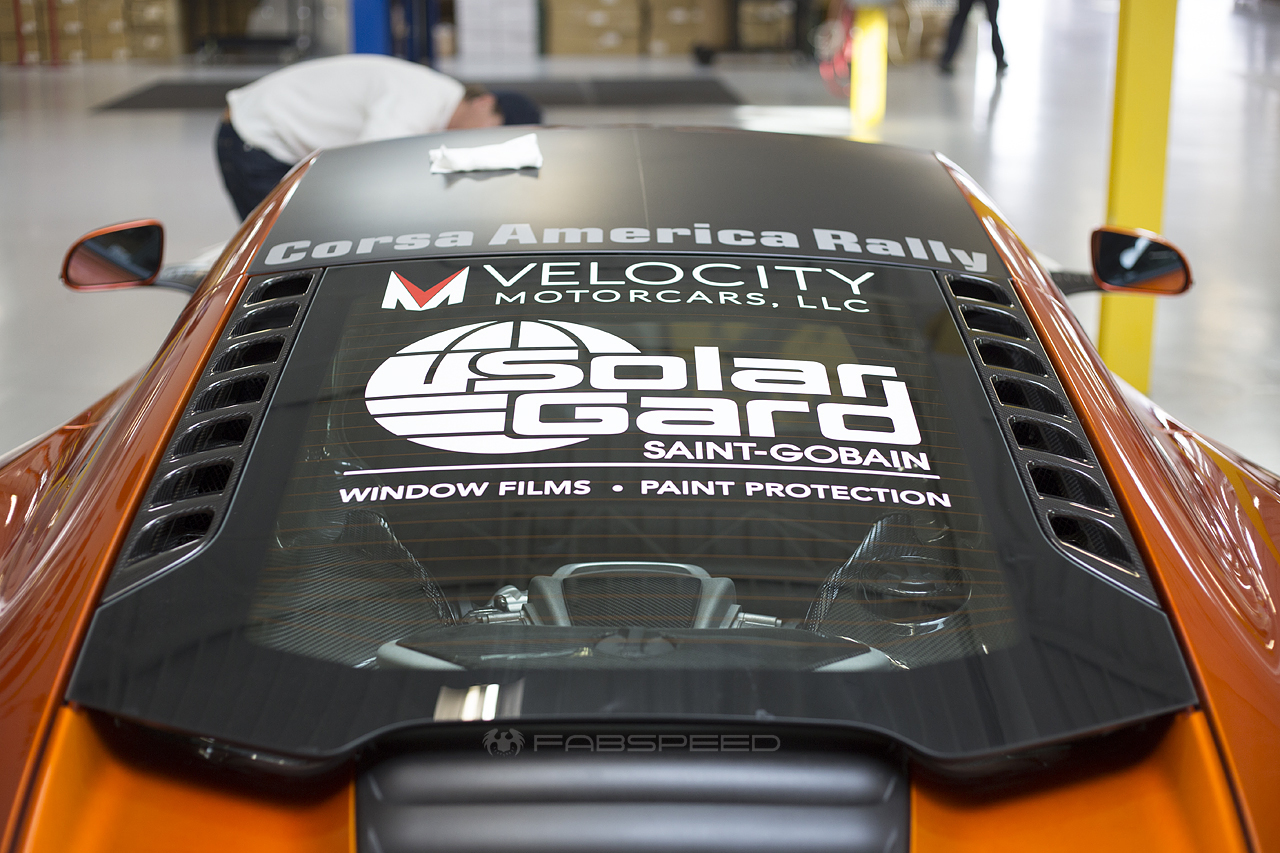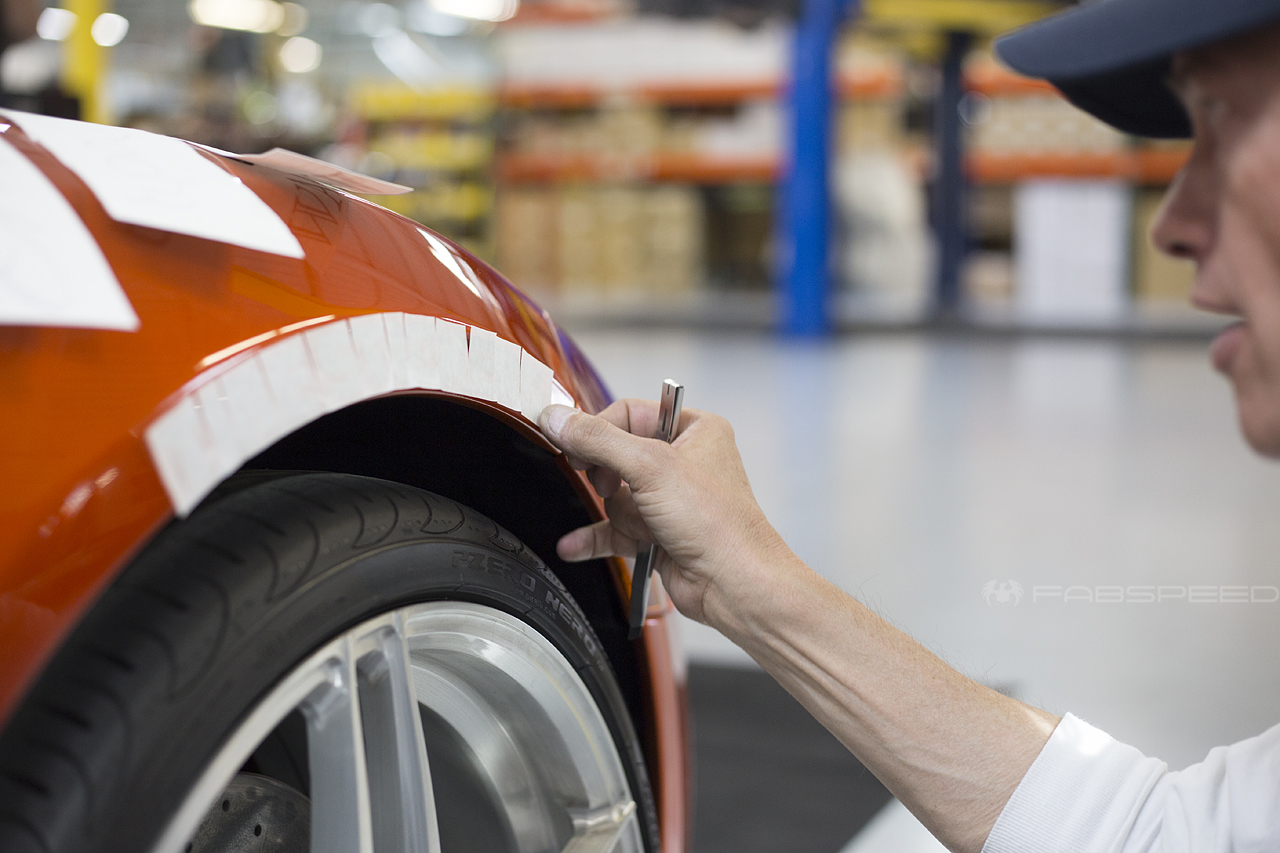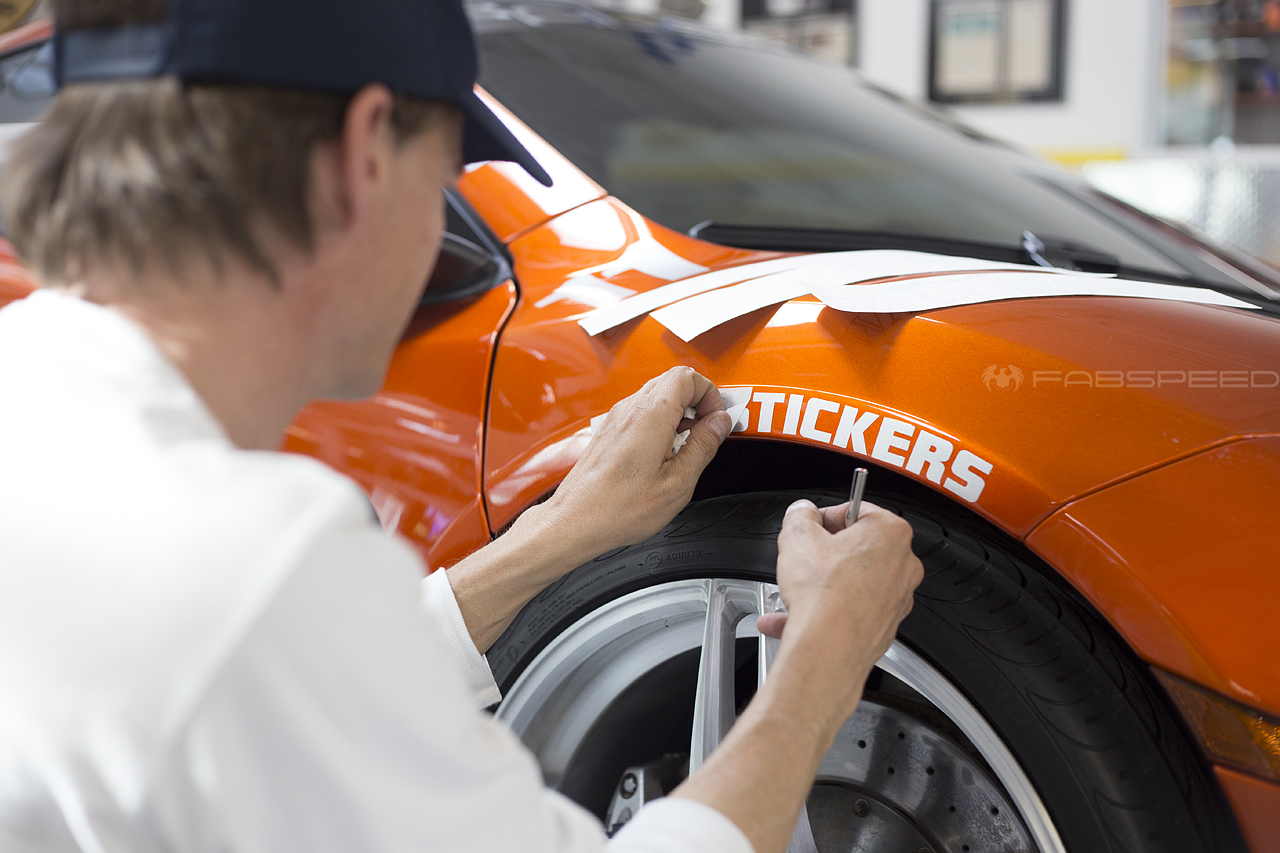 Once complete, the car took on a great P1-esque aesthetic with the black roof and side panels.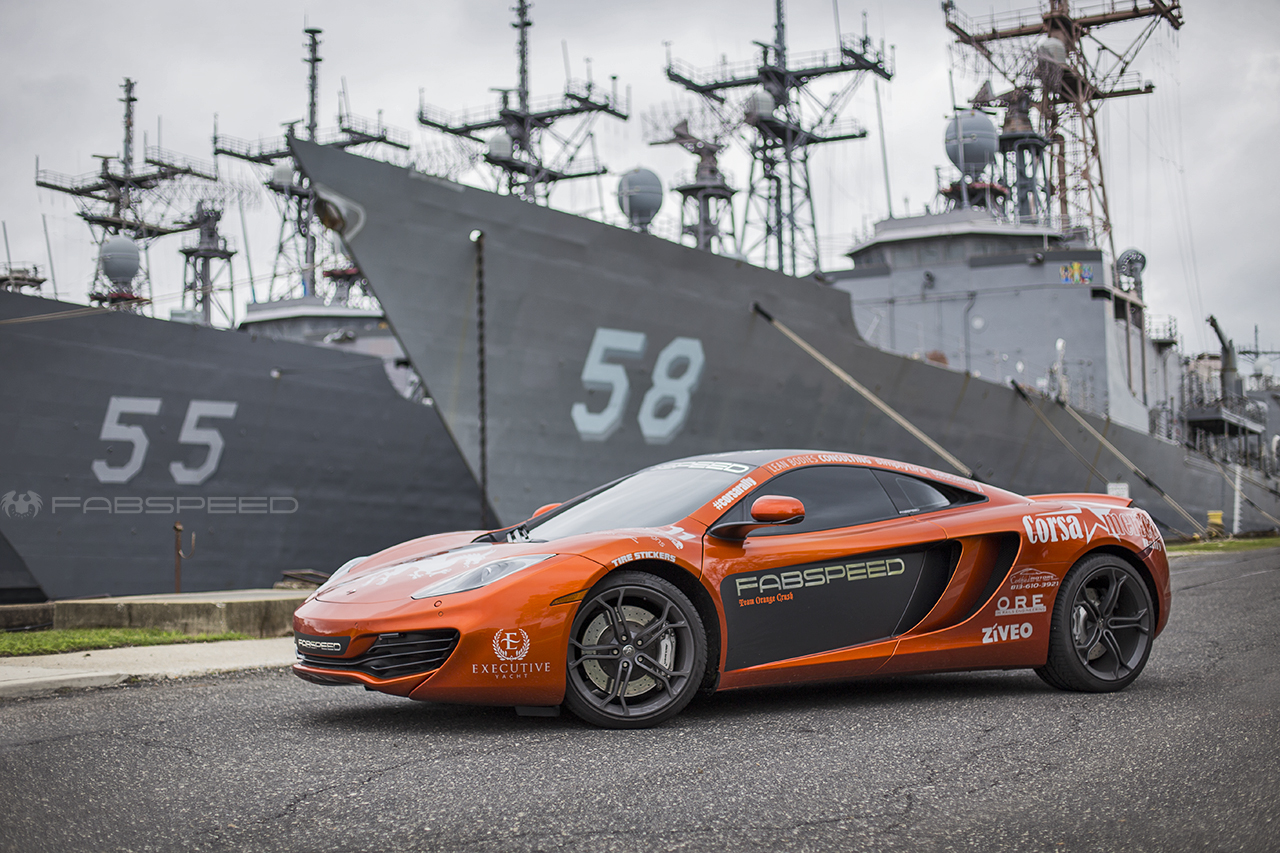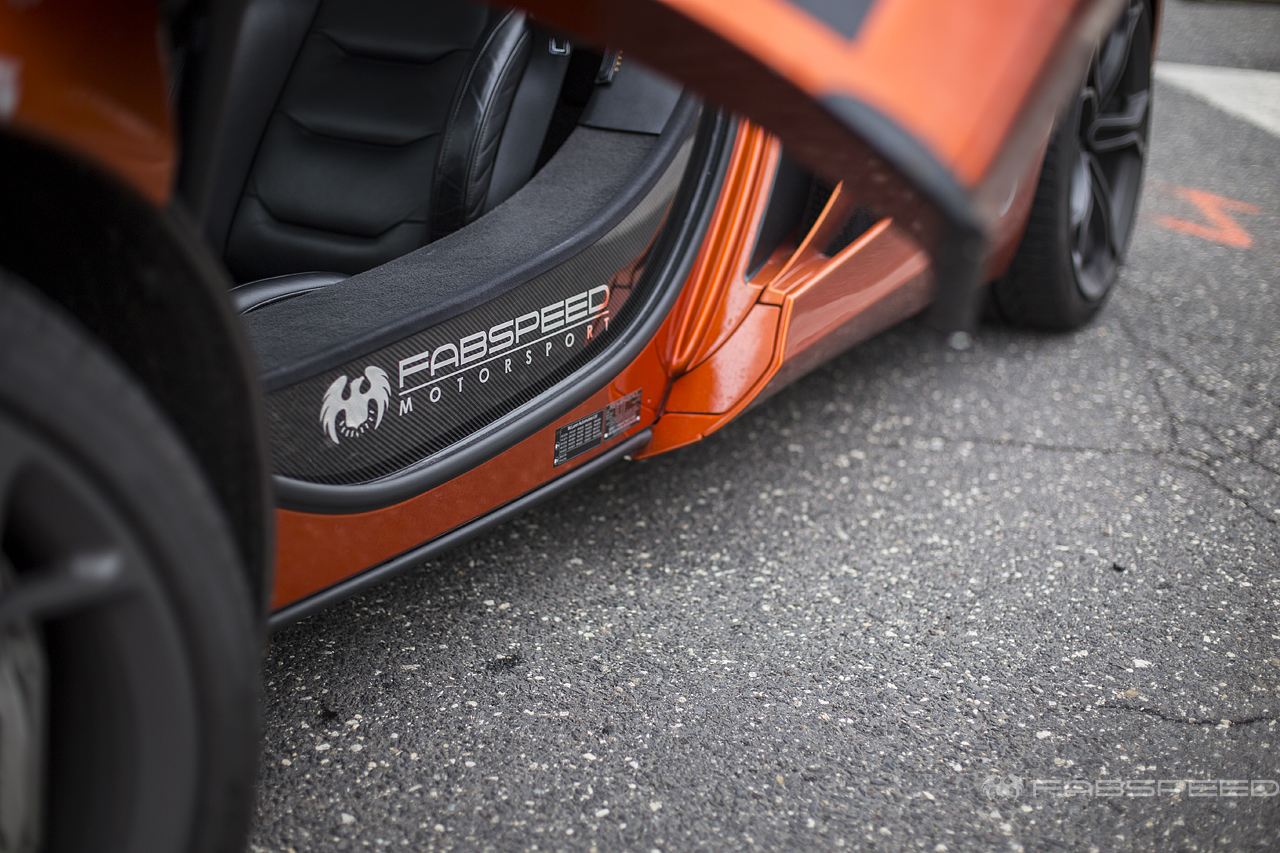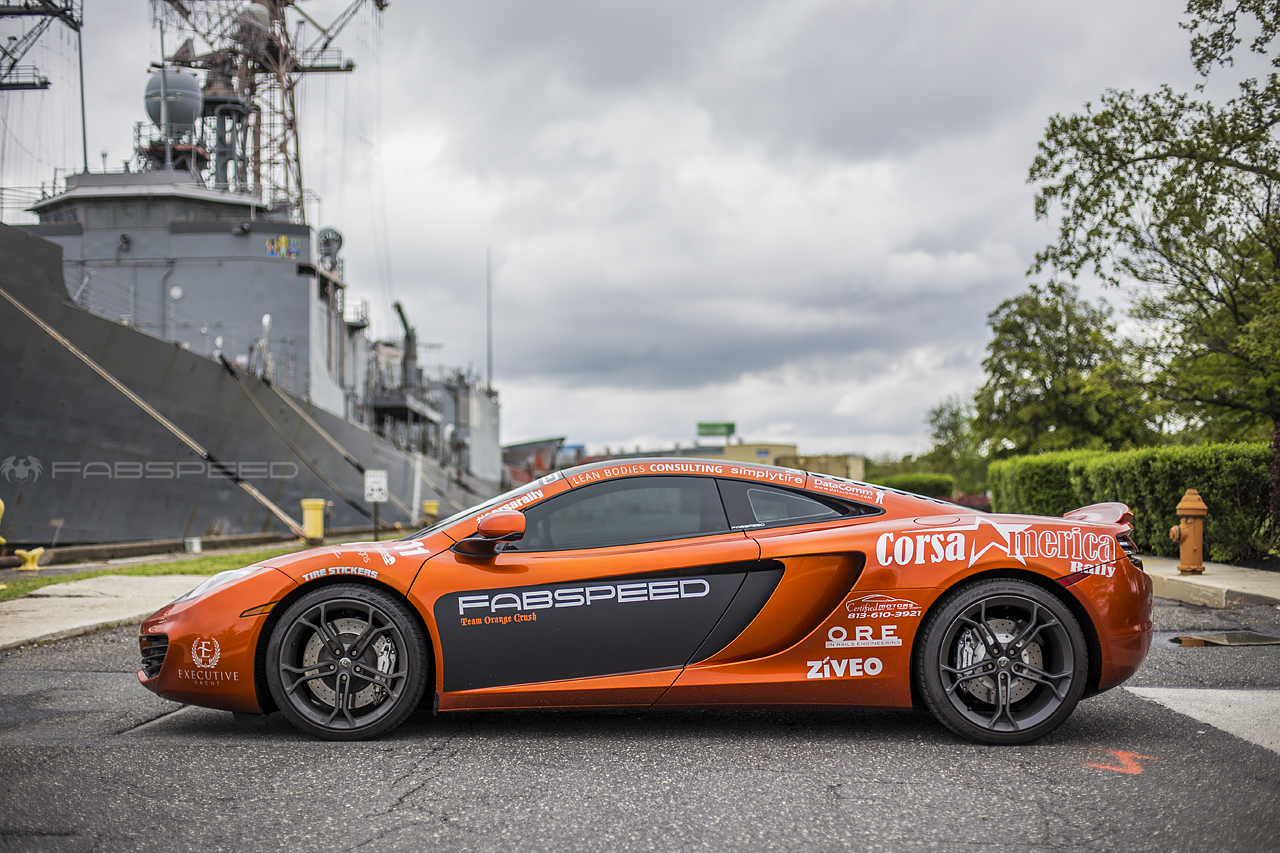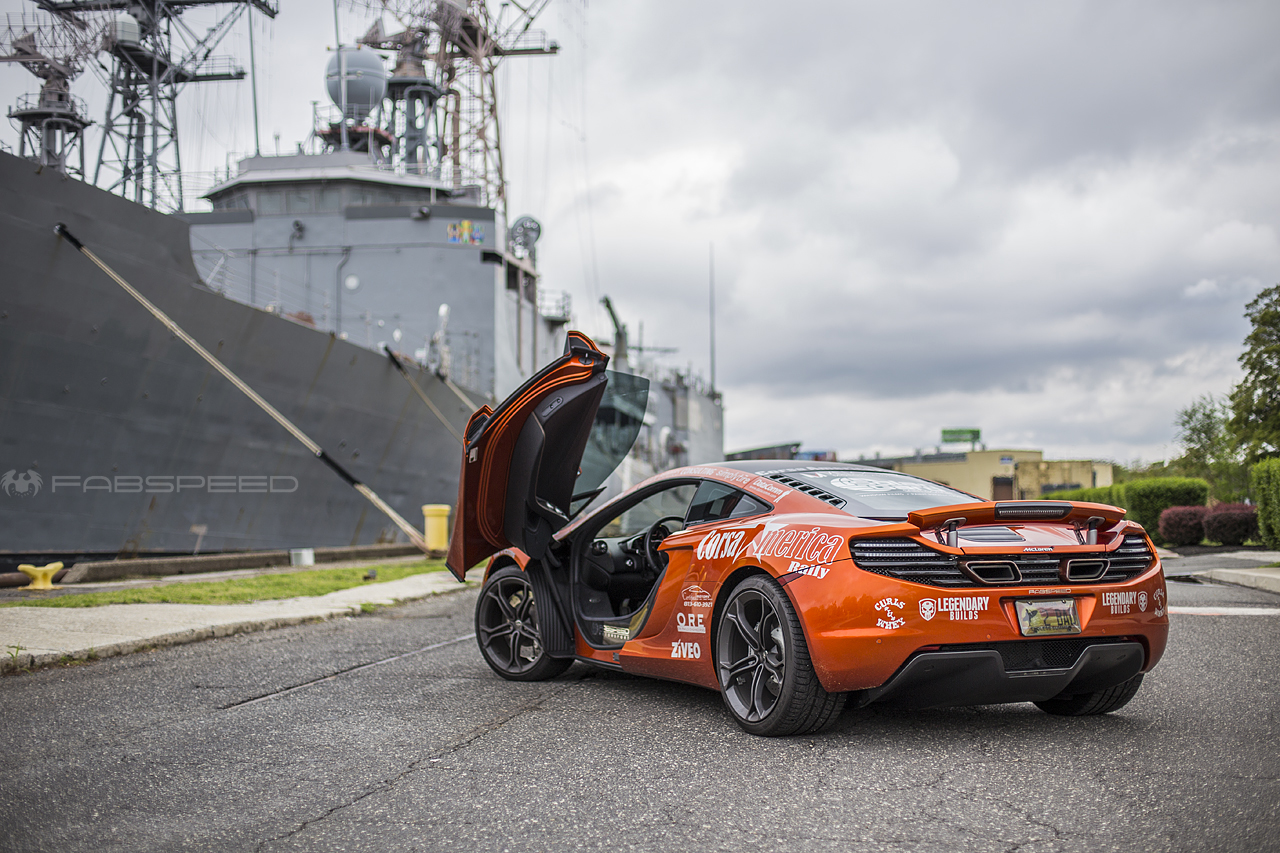 Ready to take on a rally for yourself? Give Fabspeed a call to have our experienced Performance Specialists get your car tuned up and prepped before hitting the road!