The Porsche Boxster and Cayman are impressive automobiles right off the floor but if you're looking to release the hidden potential of this roadster, you'll want to modify the exhaust system with our bolt-on upgrades. Check out our selection of Porsche 987 performance parts today.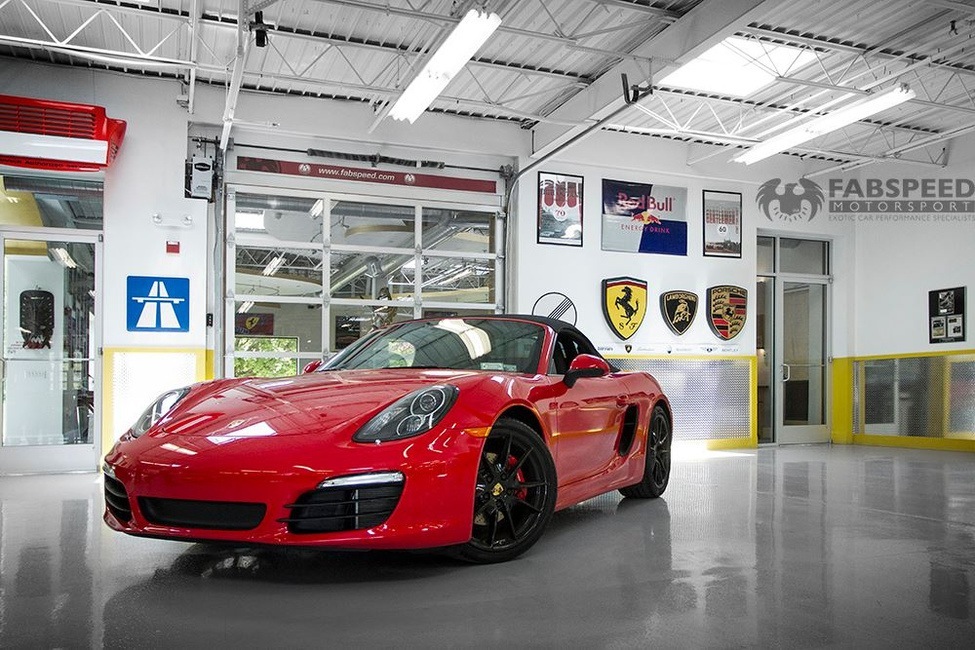 The Porsche Boxster is an iconic modern roadster. Our Boxster and Cayman performance parts are made for 987/987.2, 986 and Porsche 981 models. Check out our full selection of Boxster and Cayman performance parts including sport headers, ECU tuning and full Exhaust systems.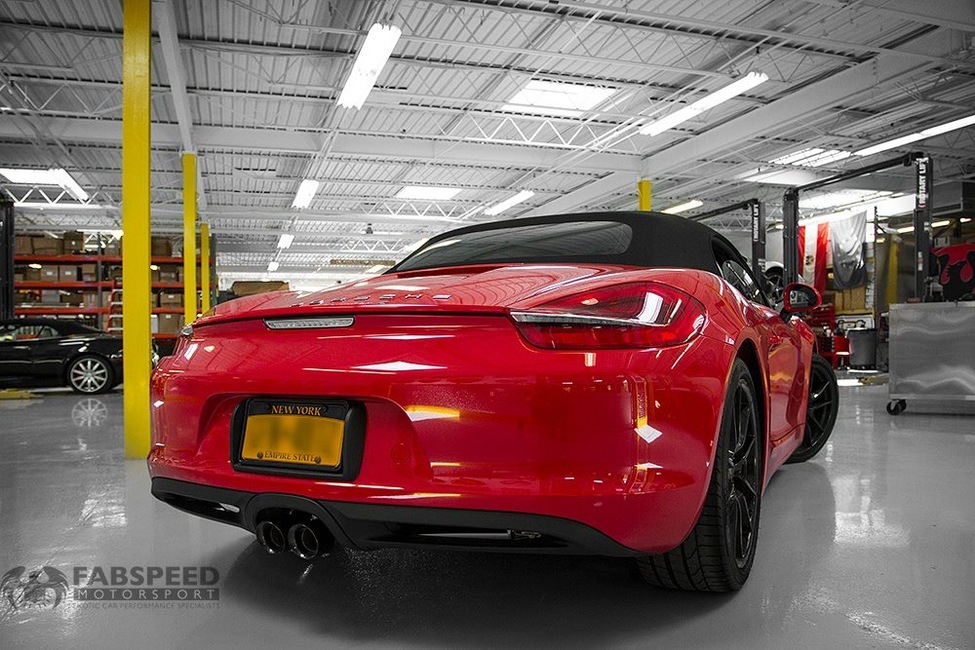 Porsche 986 Boxster
The Porsche 986 Boxster was a game-changing addition to the Porsche model line. Our selection of sports headers, catalytic converters, and mufflers increase the airflow and release the extra power from within. See our selection 986 Boxster performance parts here.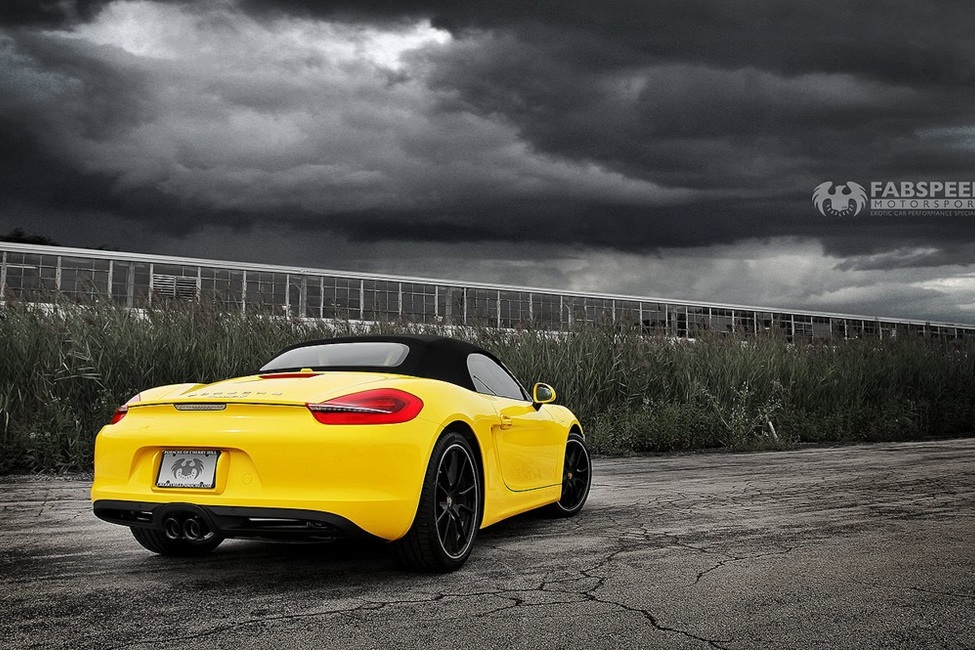 The Boxster's exhaust tips peak out from the center of the rear bumper for a futuristic look. These blacked out tips add to the aggressive look of this incredible sports car. Check out our Porsche Boxster Exhaust tips and other 986 aftermarket upgrades today.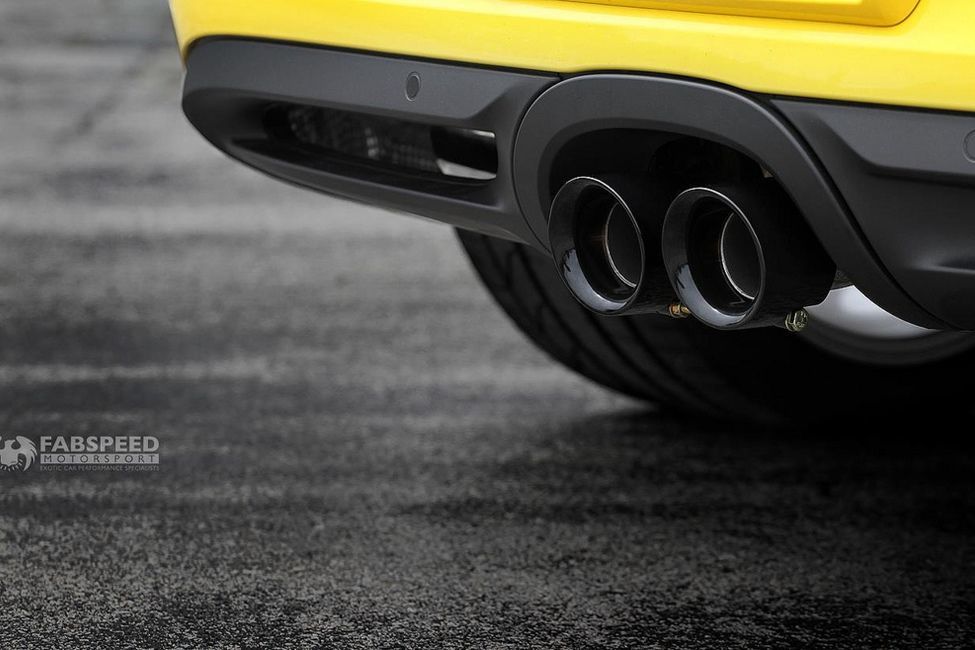 A Porsche Cayman R is raised up and ready for an upgrade. Here you've got a good shot of this beast's monster breaks and sporty suspension. Our Porsche 981 Cayman performance package adds 27 horsepower and 41 ft/lbs of torque. Check out our full selection of Cayman and Boxster performance parts today.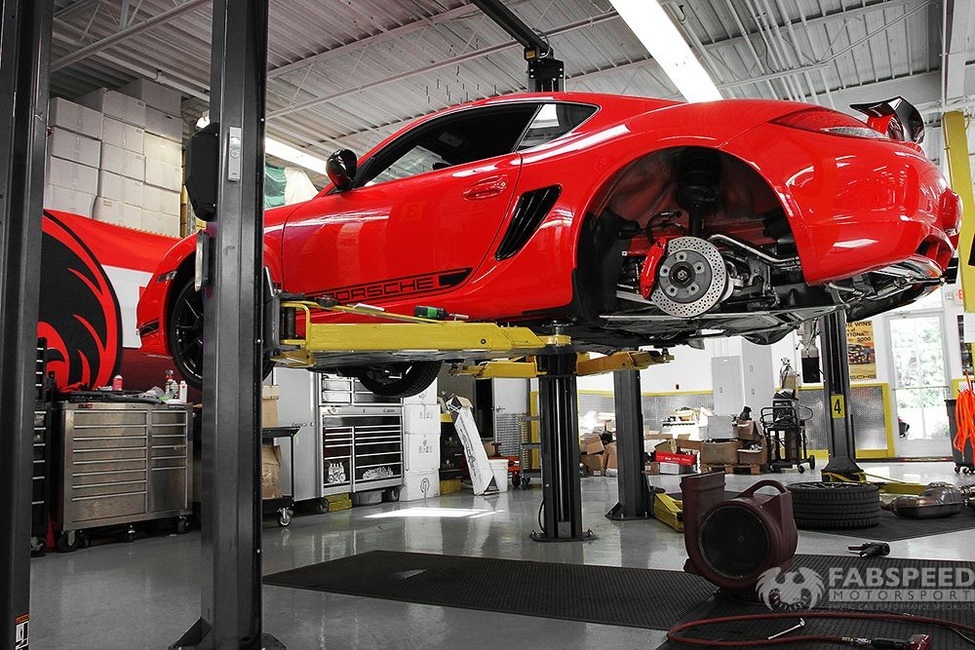 The Porsche Cayman R rear end features aggressive lines and brilliant exhaust tones. Our Supercup Race Exhaust System adds 15 horsepower and 19 ft/lbs of torque to the incredible 987.2 platform. This Cayman is fitted with the blacked out tips. Check out our full selection of Porsche Cayman and Boxster upgrades today.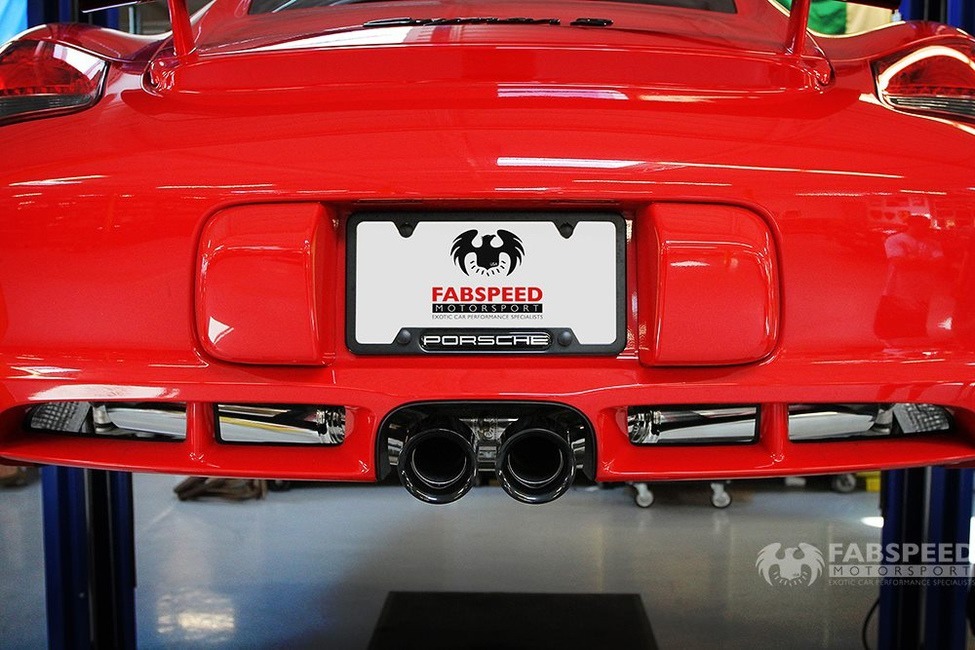 A shot from underneath a gorgeous Porsche Cayman with the Fabspeed Supercup Race Exhaust System installed. Upgrading your Porsche exhaust will optimize airflow and increase your performance across the board. Check out all of our Porsche Cayman and Boxster performance upgrades today.
These blacked out accessories are just the tips of the iceberg. Our Supercup Race Exhaust System adds serious power to the Porsche 981 Cayman R. Check out our full selection of Cayman and Boxster performance parts today.
This 987.2 Boxster is looking extra good in the sunshine. Blacked out exhaust tips accent the black and white color scheme. Our Porsche Boxster/Cayman performance parts help free-up the machine's true potential by optimizing airflow.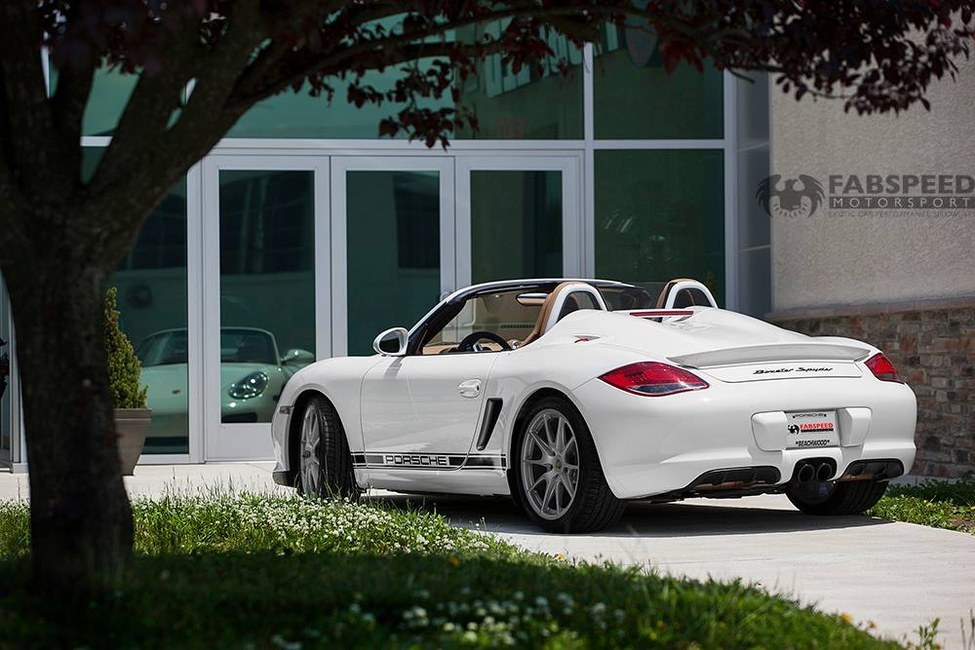 Get the most out of the Porsche Boxster with performance upgrades from Fabspeed. Our Porsche exhaust upgrades bolt on exactly how OEM parts are built so you won't need to modify, weld or cut your Porsche. Just bolt on a Fabspeed performance part and experience the performance your Porsche is truly capable of.
Behold the smooth lines and aggressive stance of Porsche's 997.2 TT GTR 65. The incredible engineering behind this car delivers everything you'd expect from a car maker as legendary as Porsche. From its head-turning looks to its mind-blowing performance, this car is the total package.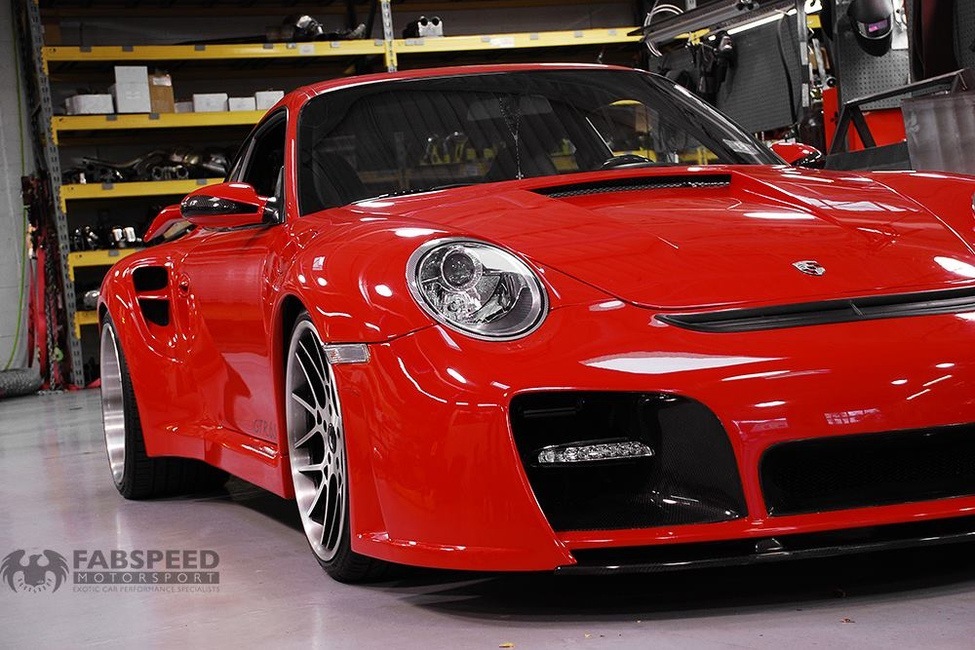 Aggressive body effects add to the race-ready look of the Porsche 997.2 TT. GTR650. Twin turbo chargers and a brilliantly tuned Porsche flat-6 combine to make an unforgettable driving experience.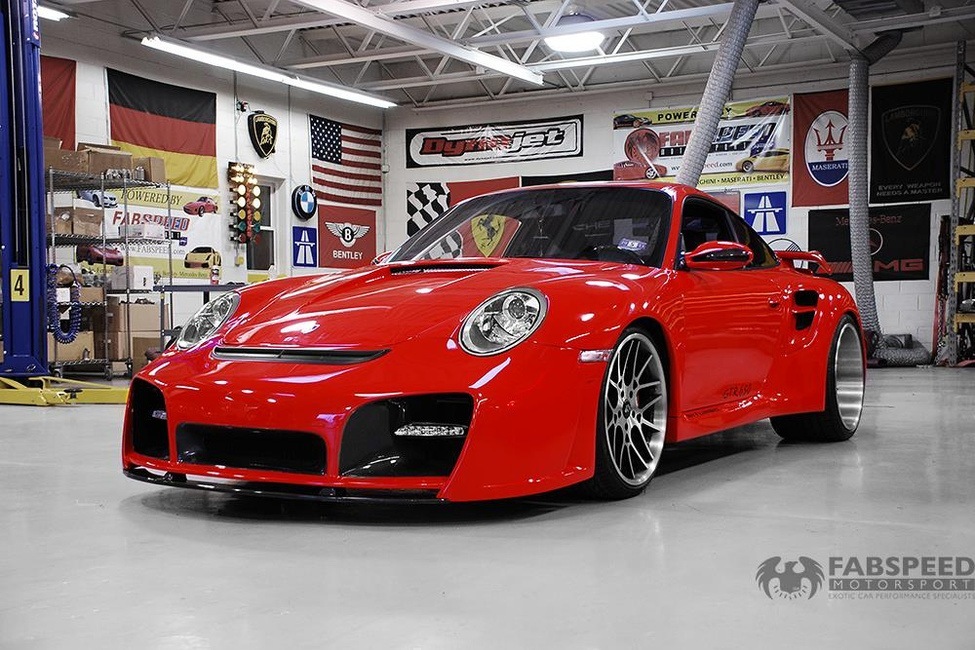 Twin dual valve exhaust and carbon fiber body effects contribute to the performance and to the look of the Porsche 997.2 GTR 650. Shop our full line of 997 Turbo performance parts to see how Fabspeed unleashes the full potential under the hood.
No matter what angle you're looking from, the Porsche 997.2 TT GTR650 is one of them most gorgeous super cars around. Start her up, and the beauty continues. Porsche engineered every aspect of this machine to look, sound, and perform to the highest standards.
Porsche 997.2 GT3 RS
The Porsche 997.2 GT3RS is a gorgeous and capable machine. Fabspeed's precision-made Porsche performance parts will open up air flow and unleash the hidden potential of this already impressive beast.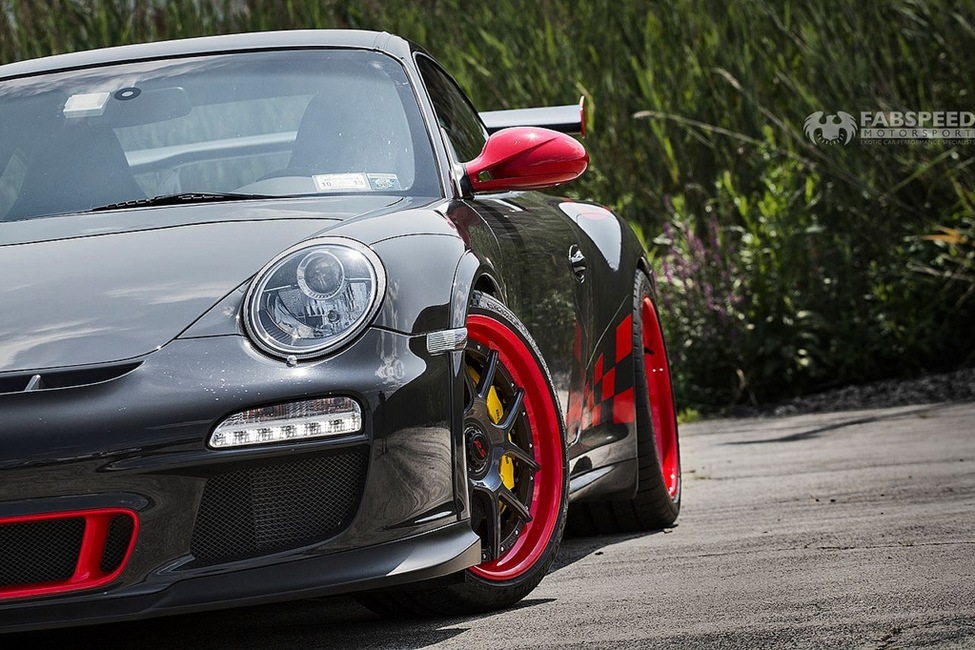 The racing wheels on this 997.2 GT3R give a peak of the machine's huge brake calipers. Our Porsche performance parts range from street-friendly additions that will unleash extra ponies while you're out on the town, to track-specific parts designed to shave off seconds from your lap times.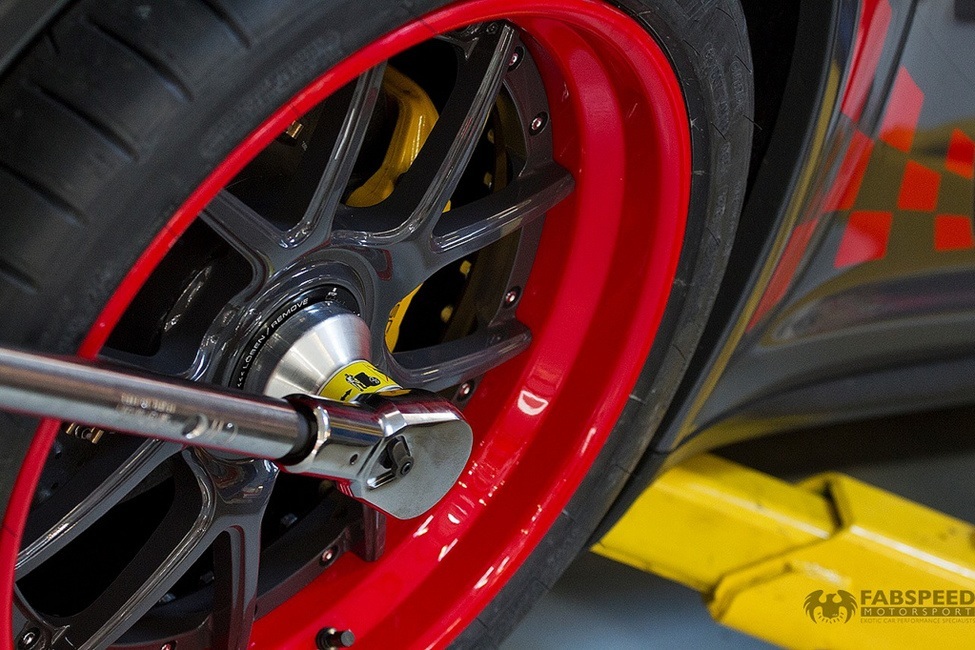 We love everything about this 997.2 GT3RS setup from the massive wing, to the race wheels and color scheme, to the unbeatable performance. Fabspeed's Porsche performance parts are designed to optimize air flow and bring out power across the rev range for the most satisfying driving experience.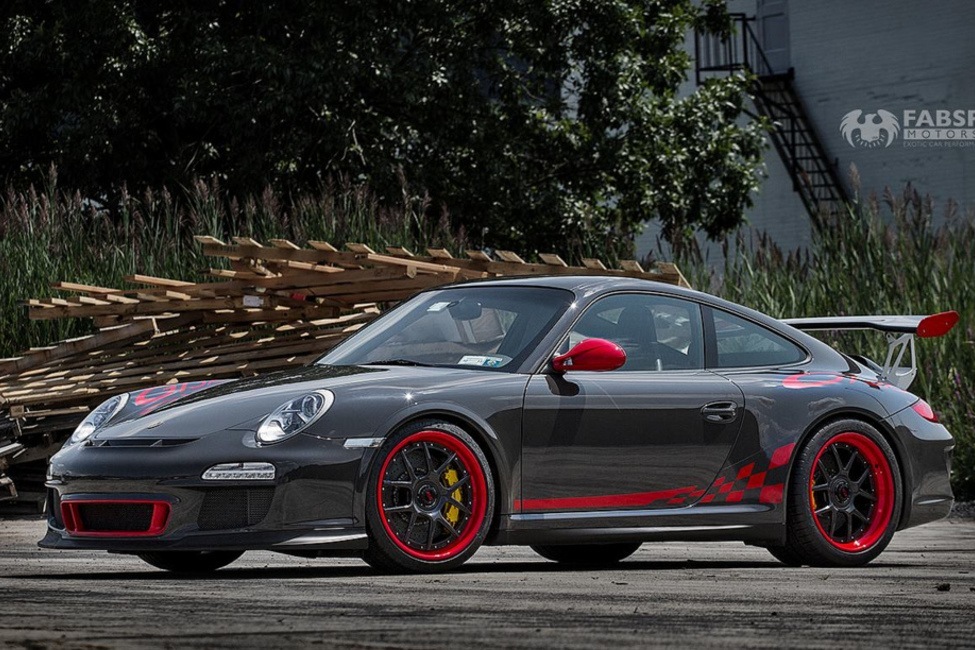 Driving a Porsche is an experience unlike any other. The 997.2 GT3RS provides supercar performance and a look that is distinctly Porsche. German engineering brings out a refined aggression that will leave a driver smiling from ear to ear.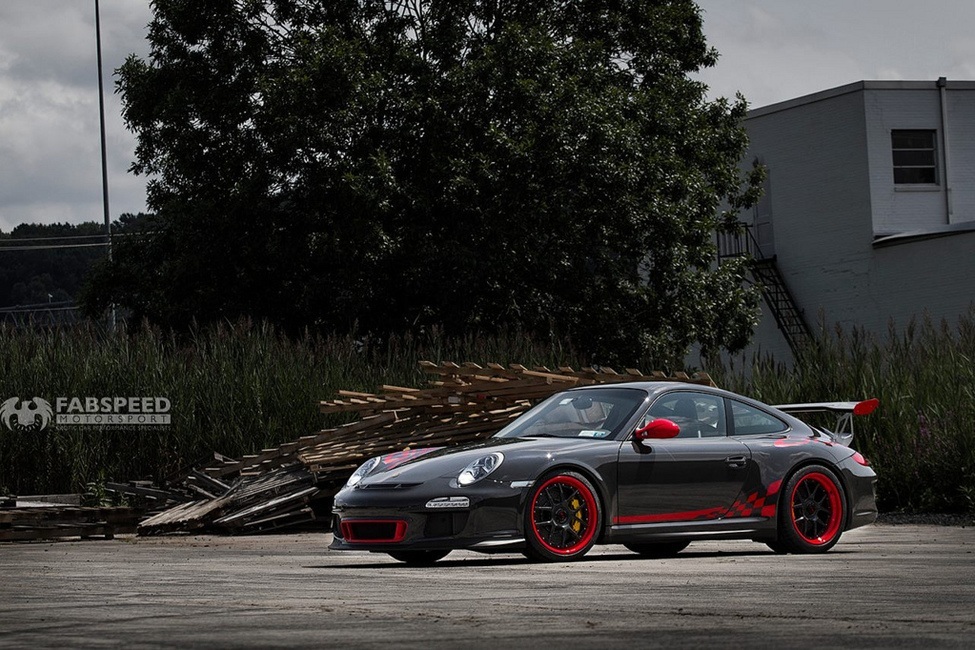 Huge yellow brake calipers stand out against the charcoal/red color scheme of this Porsche 997.2 GT3RS. Fabspeed's Porsche performance arts bolt on to replace factory components and optimize air flow.
You'll appreciate the tremendous stopping power of these massive breaks when you're approaching y our next turn. German engineering balances raw power and superior handling in order to provide the ultimate driving experience. Porsche performance upgrades from Fabspeed release the full potential of these incredible super cars.
Porsche 997.2 GT2 RS
These Porsche 997.2 GT2RS's are monsters are gorgeous examples of Porshce's incredible engineering and styling. If you're looking to release some extra ponies, Fabspeed's aftermarket Porsche exhaust components fit exactly like OEM parts, and optimize airflow for an increase in horsepower and torque.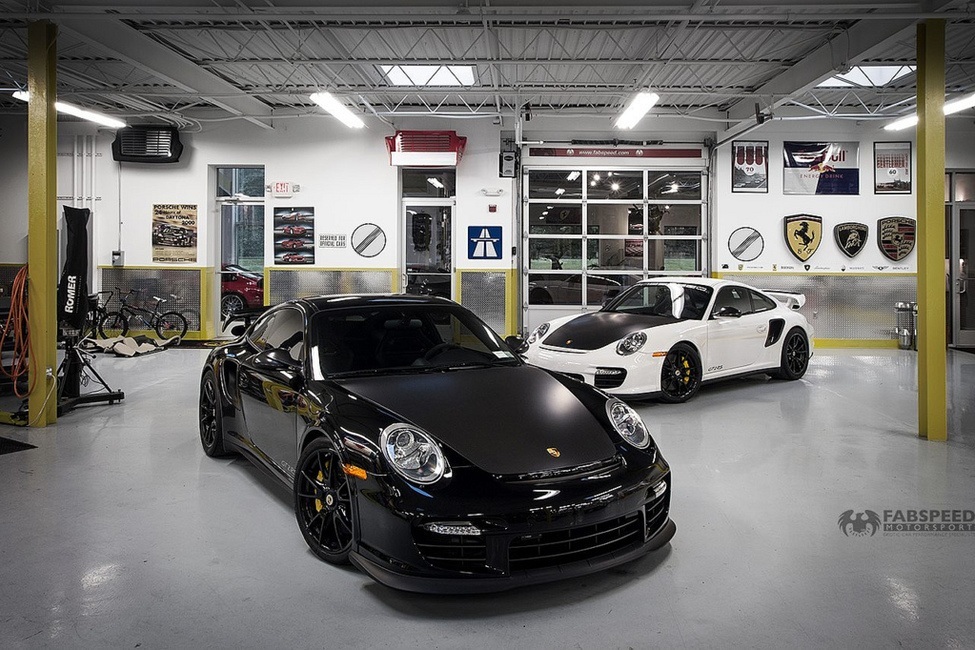 It's impossible to get a bad angle of the Carrera GTRS. Brilliant engineering makes these ideal track cars. Our selection of aftermarket parts for the 997.2 helps give the edge on the track.
Massive dual exhausts help optimize airflow. The aggressive lines look incredible and also help keep the Carrera GTRS planted firmly on the pavement.
The timeless look of the 911 turbo is an incredible thing to behold. More impressive is the fact that this beast still keeps up with modern sports cars, no problem. Our Porsche 911 upgrades fit exactly like original components do so you won't have to cut or weld your classic when you're looking to free up some extra power.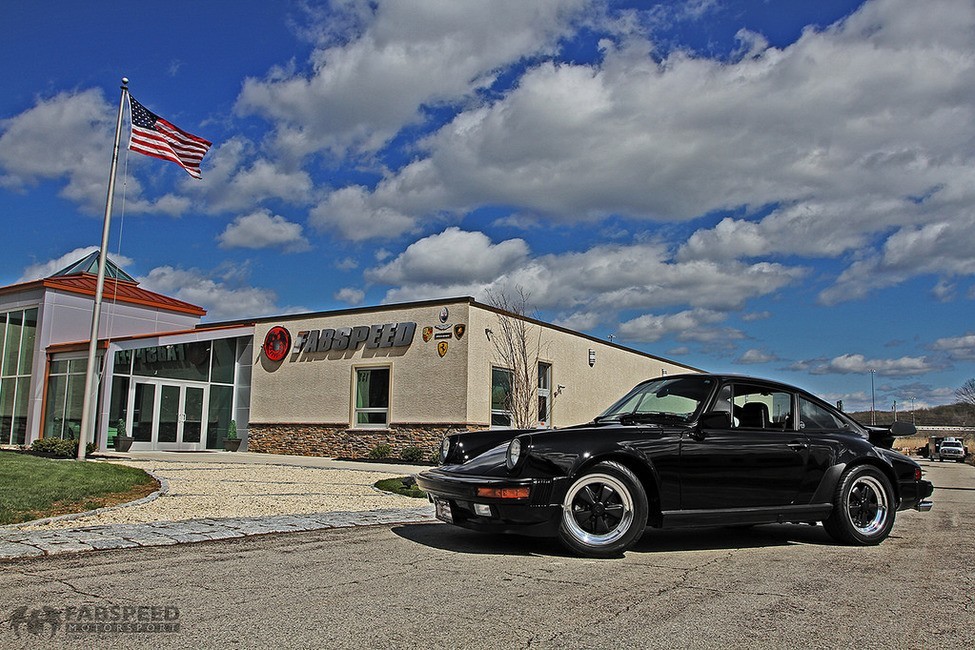 The Porsche 911 Turbo's rear end features two exhaust orts and a slick wing that adds tremendous downforce and an aggressive look. Looking to upgrade you 911's performance? Bolt on Fabspeed's exhaust upgrade kit and experience the true potential of this machine.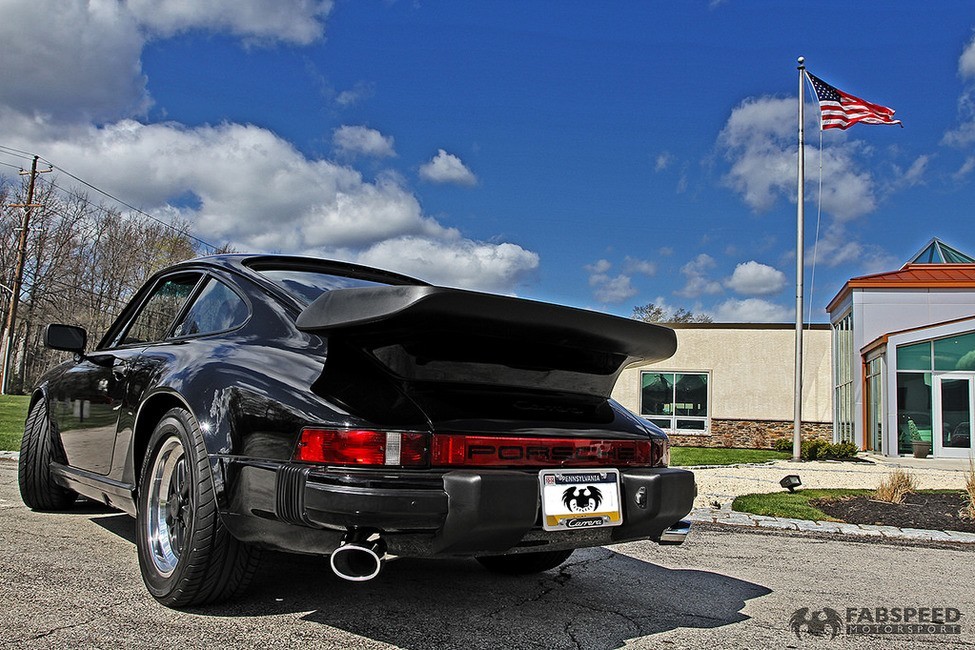 Check out the classic lines of this old school 911 Carrera. Porsche's designs have been ahead of their time from the very beginning. It's no wonder these machines have become icons of the automotive world. Fabspeed offers performance upgrades for every generation of the Carrera.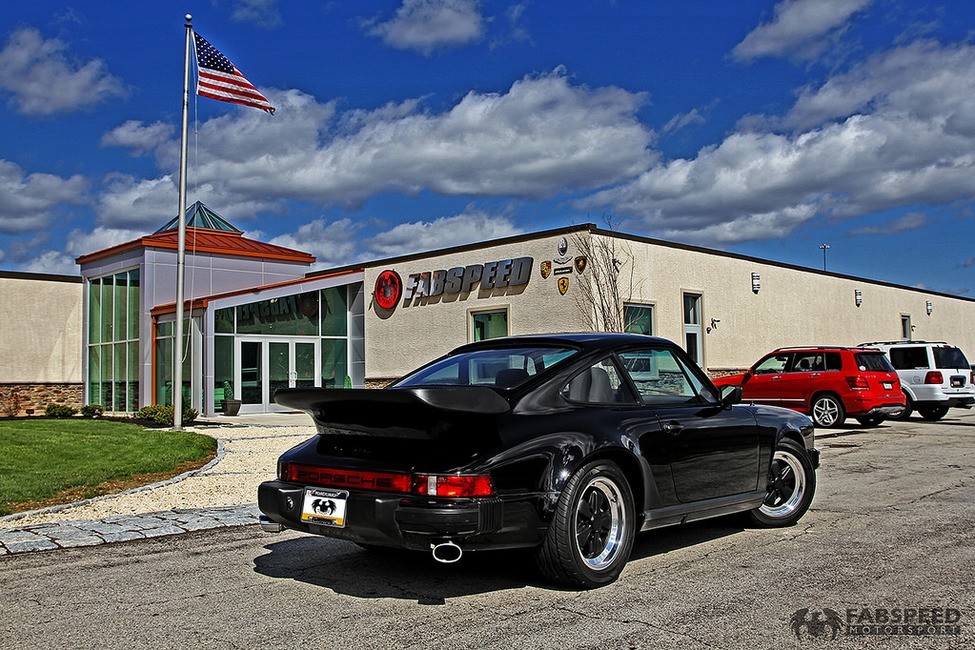 A whole line of Porsche's ready to be admired. Every color, every model, every angle brings out the incredible pedigree that comes with a Porsche.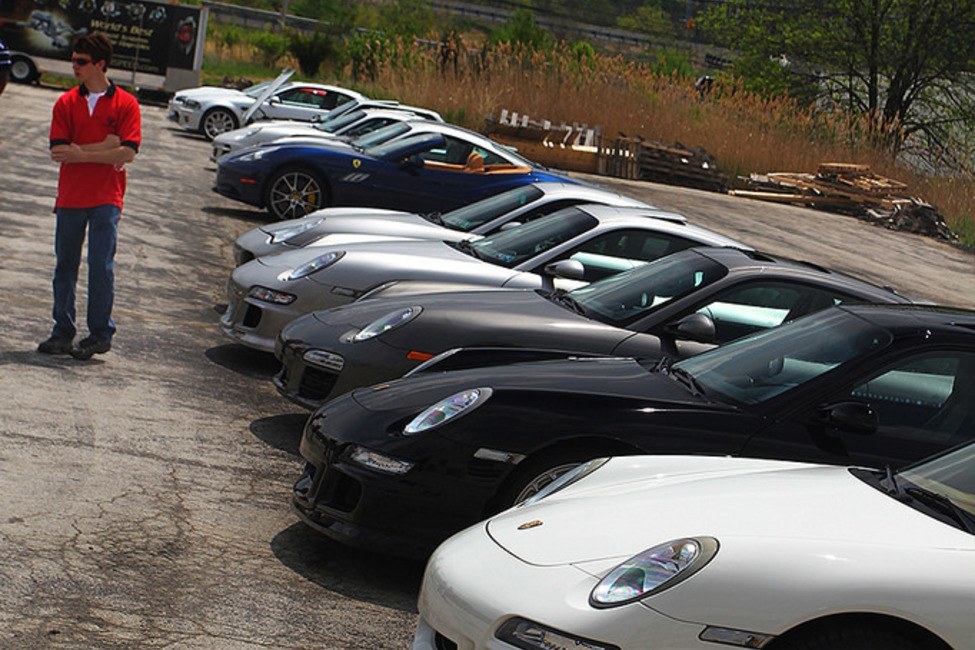 The iconic rar-ends of Porsches from various generations speaks to the staying power of these amazing machines. Every model is an instant classic. Our line of Porsche upgrade parts includes performance headers, mufflers, ECU tunes, and more.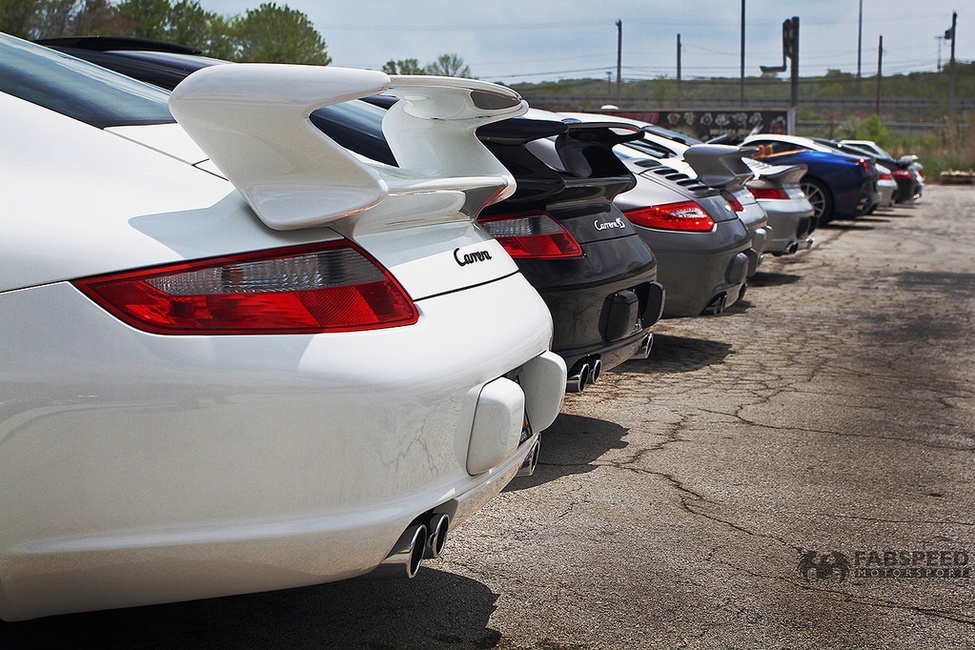 We just love the way the headlights poke up from the front end. The unique Porsche style has contributed to their place as an icon of the automotive world. Outstanding performance and an unparalleled driving experience solidify their legendary status.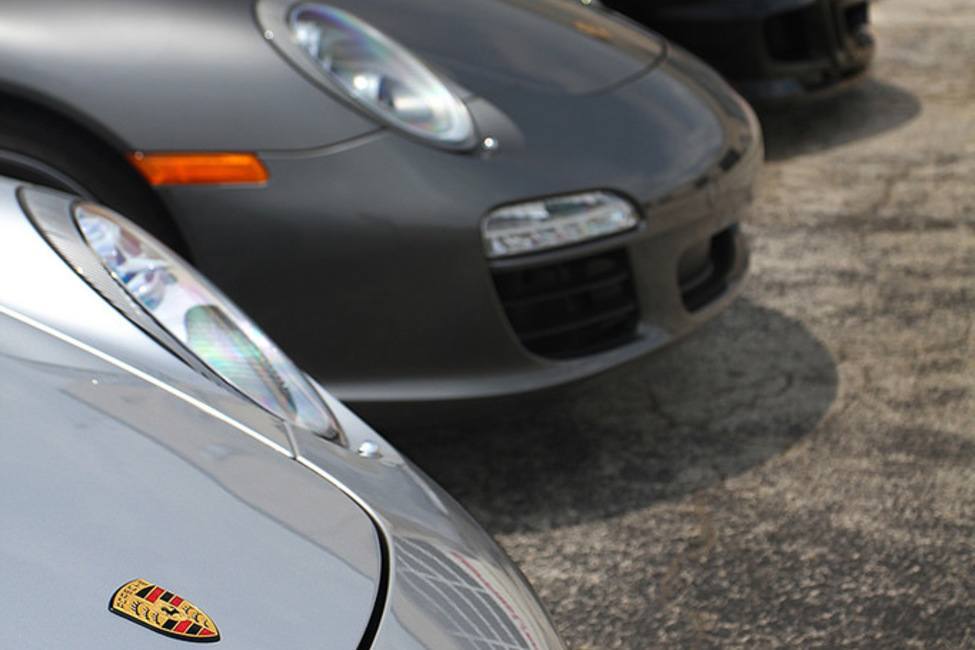 The 997 Carrera convertible embodies everything great about Porsche. Style, performance, and a timeless appeal make these machines true legends in the automotive world. At Fabspeed, we're proud to build precision-made aftermarket Porsche parts that bring out even more power to the wheels of these gorgeous roadsters.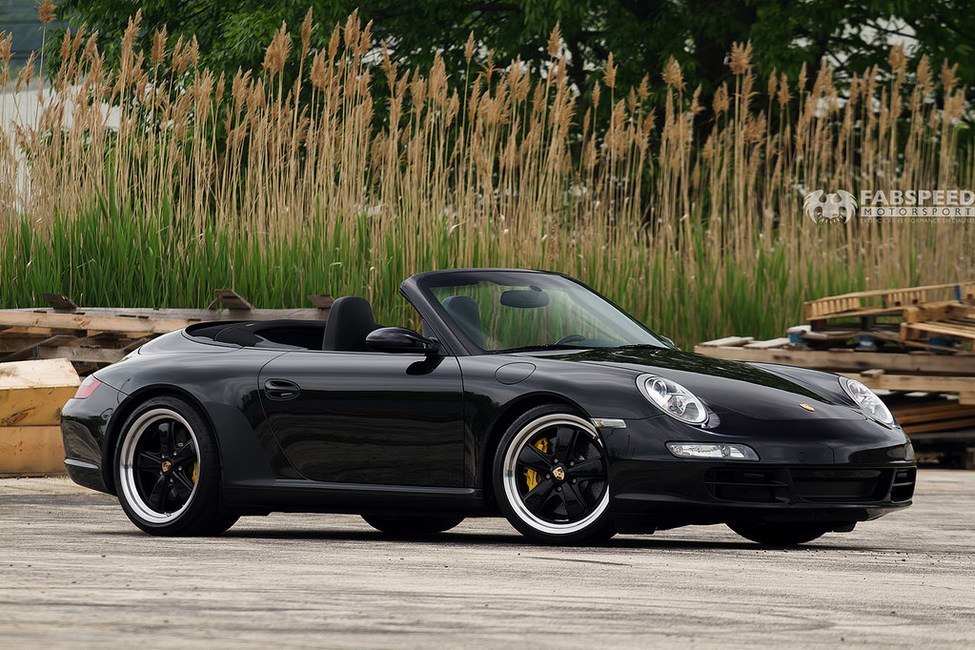 Fabspeed builds a number of performance parts for the Porsche 997. This black convertible is sleek, stylish, and capable of producing some serious horsepower. Our full performance package for the Carrera 997 improves airflow, optimizes the ECU, and reduces weight by 12 pounds.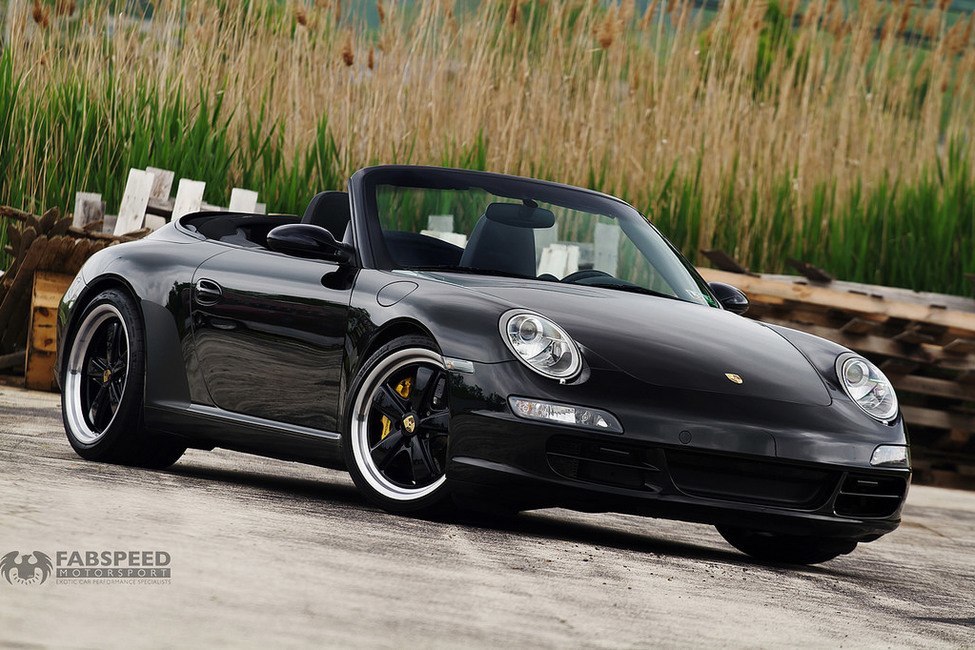 Twin dual-valve exhausts feature blacked out tips for an extra accent for this stylish roadster. Fabspeed's exhaust upgrades for the Porsche Carrera range from exhaust tips up to race headers for serious track-worth performance, around town drivability, and everything in between.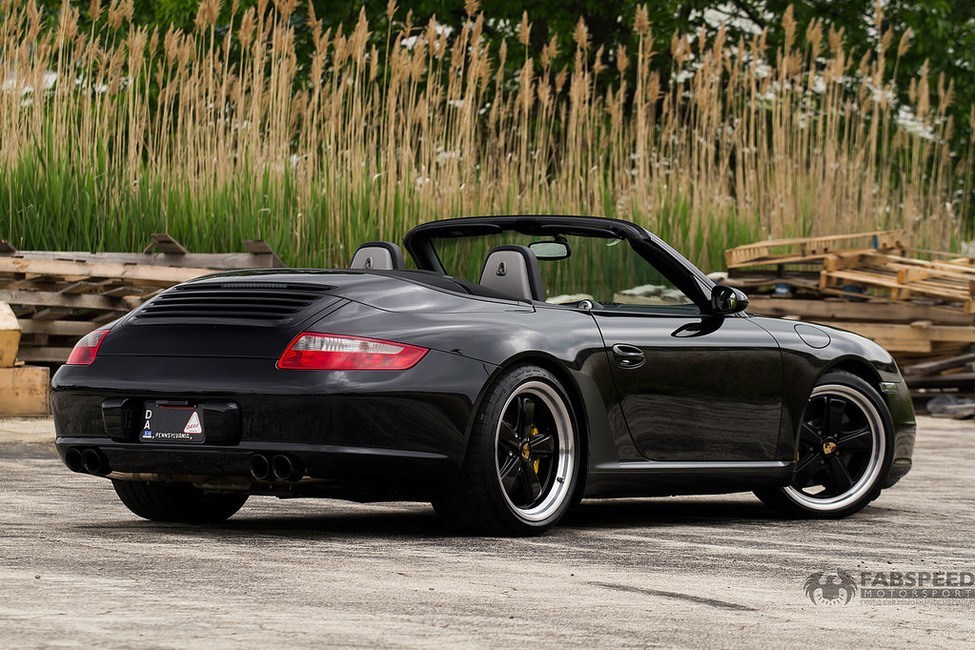 Our Porsche exhaust upgrades feature precision engineering for performance that is second to none. Every component we make for the Carrera fits on exactly how the stock part came off for a perfect installation without the need for cutting or welding.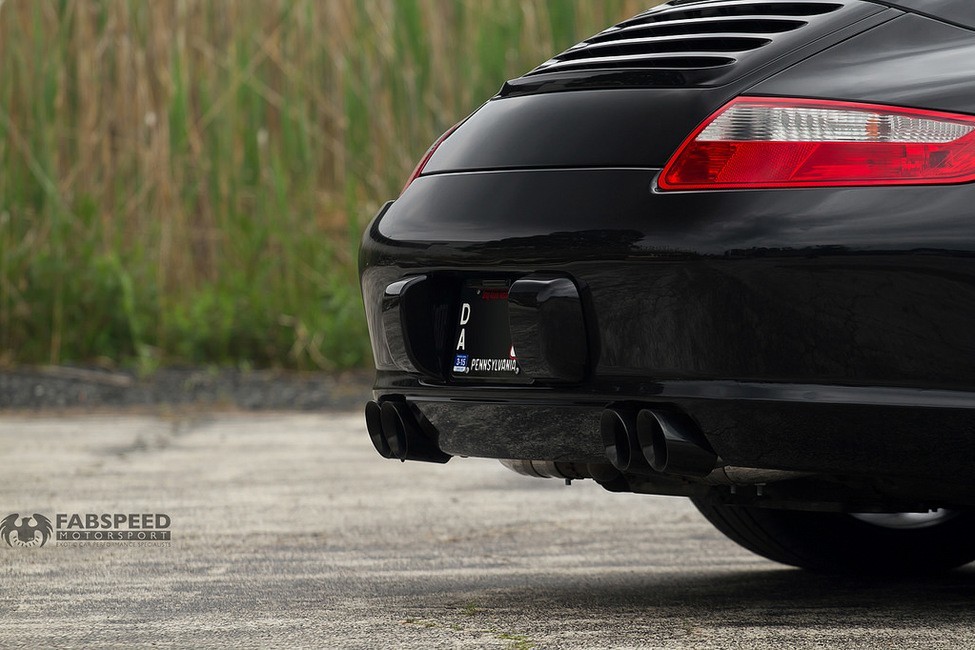 Oversized ceramic breaks help slow this beast down for optimal performance during aggressive driving. To shave a few more seconds off your track time, upgrade your Carrera's exhaust system with Fabspeed's tailor-made components. You'll see an immediate improvement in throttle response and power delivery across the rev range.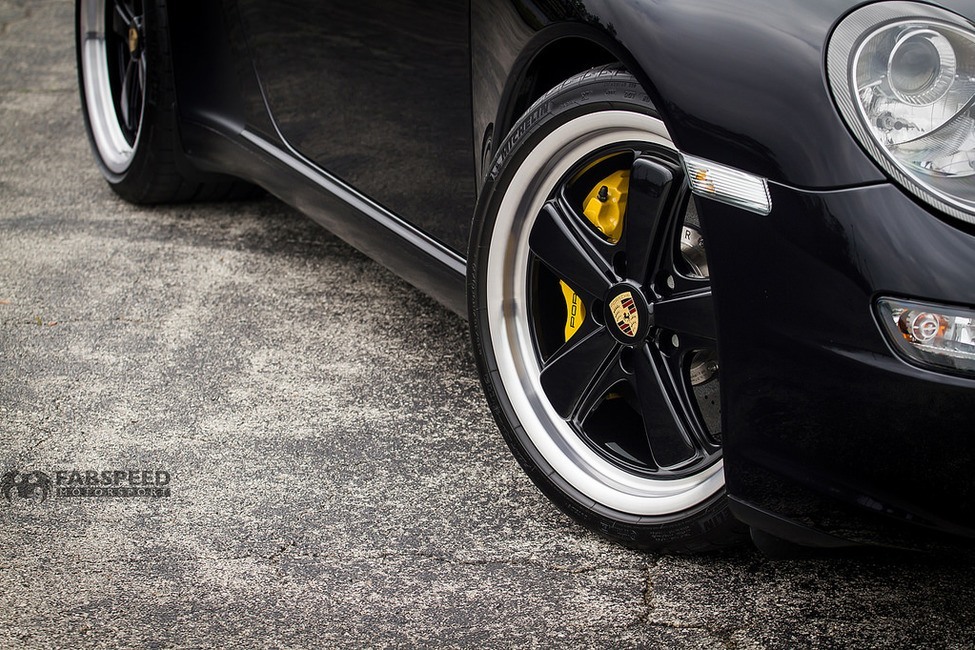 The Porsche Carrera 997 has earned its spot as one of the world's most iconic sports cars. Fabspeed's exhaust upgrades for the 997 and other Carrera models unleash hidden power by optimizing airflow. Check out our full selection of Carrera performance parts and learn how Fabspeed can bring the sound and power of your Porsche to the next level.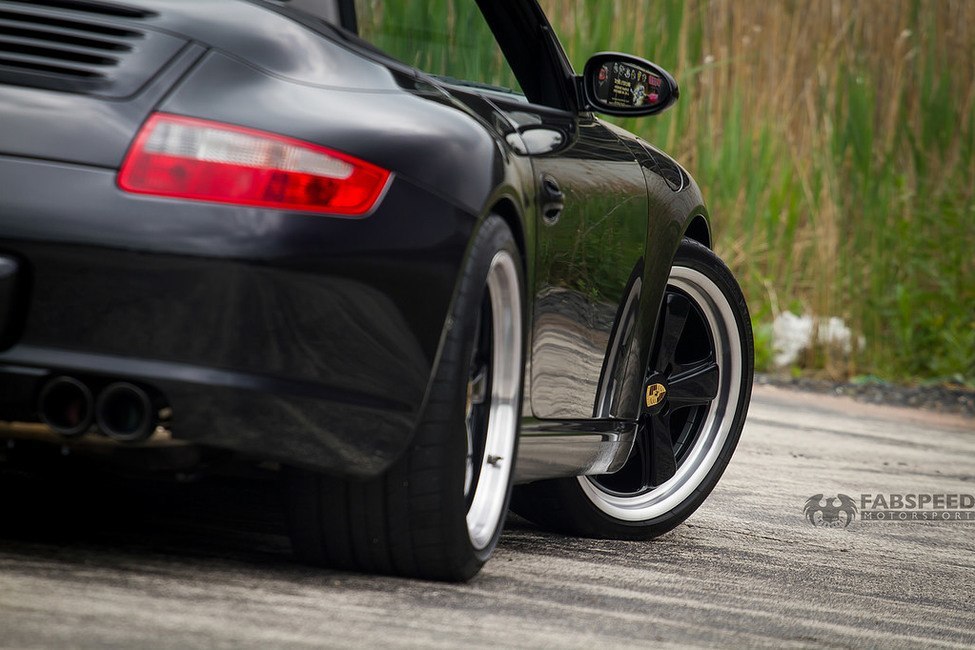 The luxurious interior of the Porsche 997 fits the driver like a glove. When you bring one of these incredible machines through a tight corner, you'll know why they're regarded as some of the world's finest automobiles. We build Porshce performance upgrades for the track and for the street.
When you drive a Porsche, every shift is an exhilarating moment. Fabspeed's incredible performance upgrades bring even more power to your fingertips. Exhaust systems replace restrictive headers, mufflers, and more in order to optimize air flow and boost throttle response.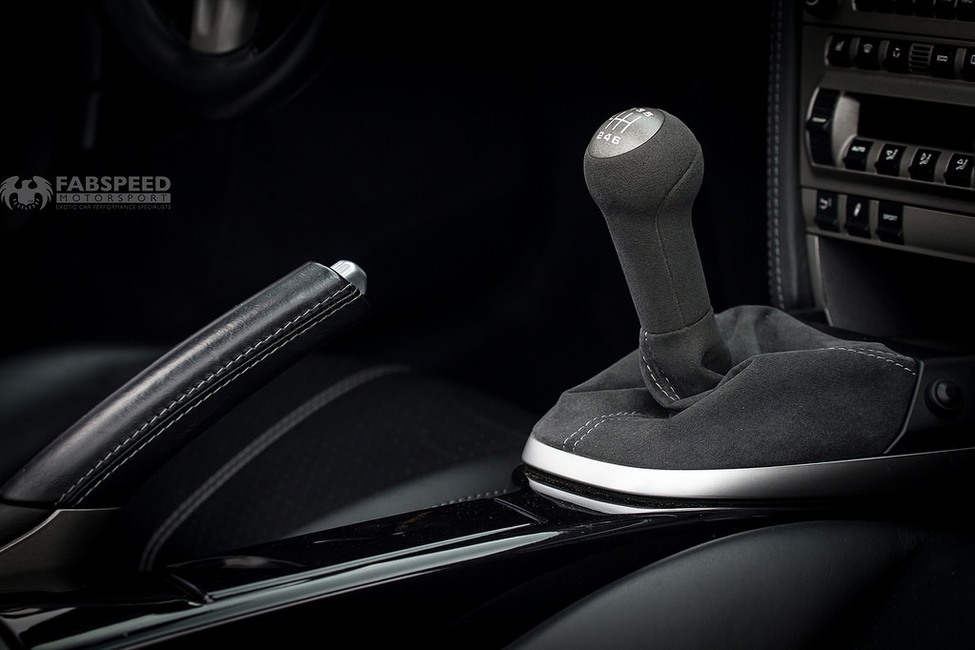 The Porshce logo has become an icon of German engineering. Their beautiful, powerful machines combine the luxury and performance that German cars have always been known for into one unparalleled package. Fabspeed's upgrades bring that performance to another level both on the street and on the track.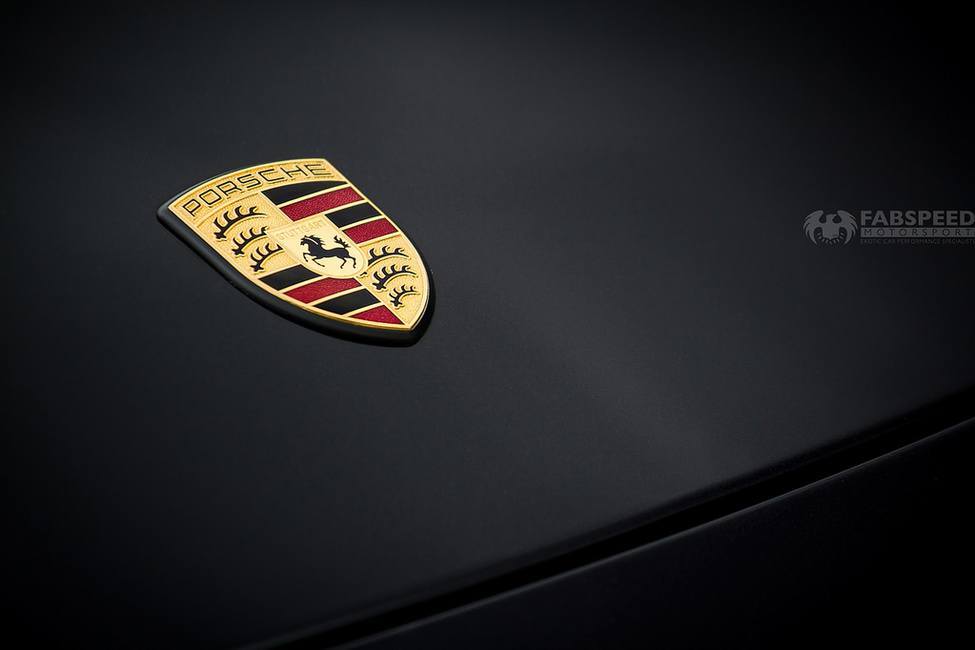 The Porsche GT3 is a supercar on a whole new level. Huge breaks and high-quality low profile tires are more than just sexy additions. The engineering behind this car makes for an unbeatable driving experience. Our Fabspeed upgrades bring out the extra edge needed to shave seconds off on the track or release the inner rumble that enthusiasts crave.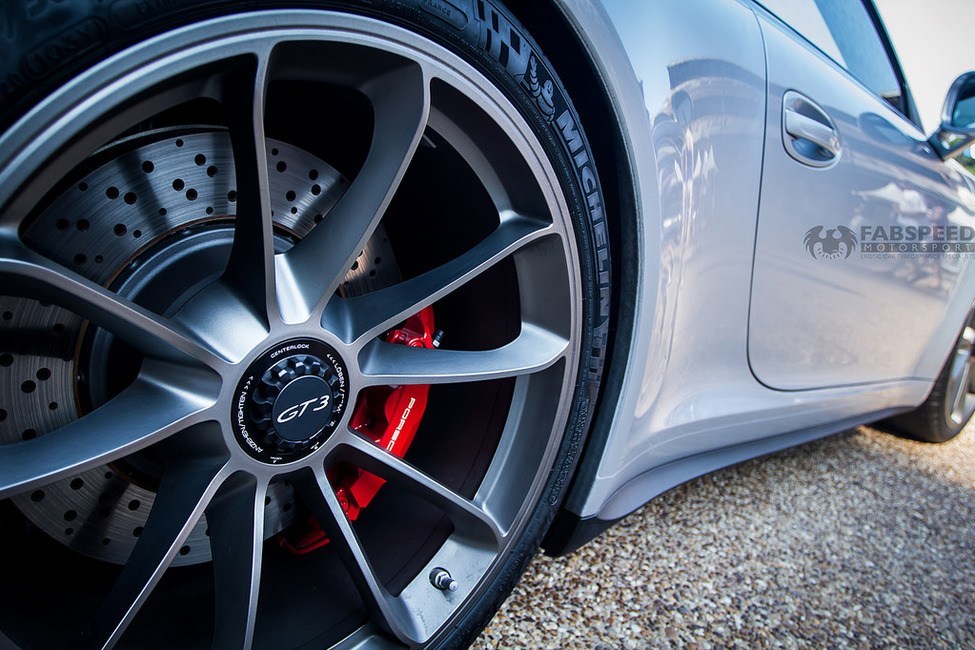 The GT3 demands to be admired. Every inch, from front to back, top to bottom, and everything in between is engineered to live up to Porsche's legendary pedigree. Beyond its timeless style, the GT3 is also a beast of a machine. Fabspeed's race headers have been shown to add 23 horsepower to the GT3 and up to 18 ft/lbs of torque.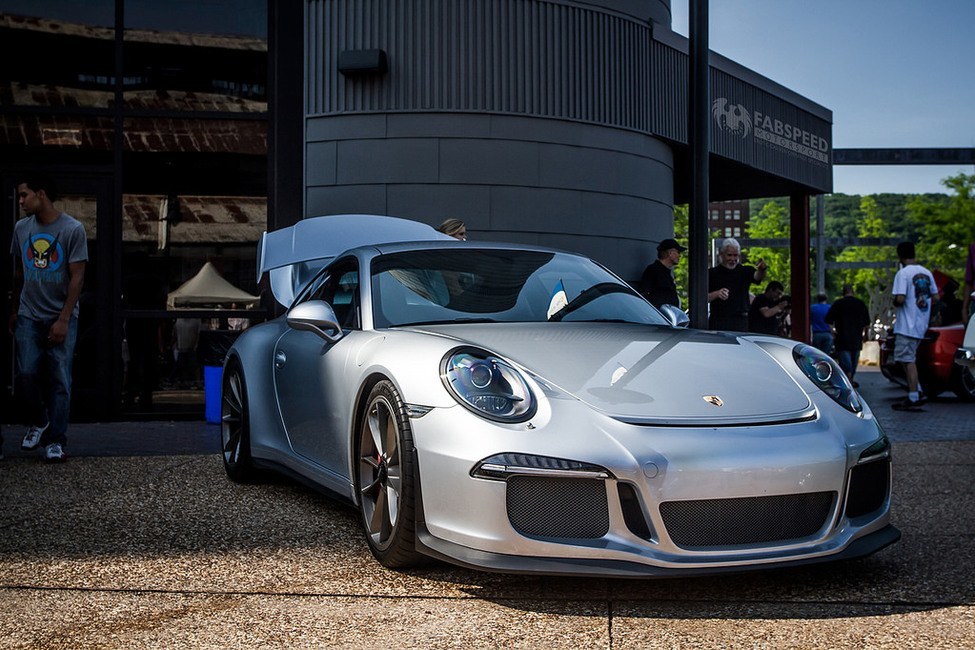 The Porsche 996 Turbo is part of a long line of high performance machines. Since the mid seventies, Porsche has been innovating and advancing the automobile e industry, and this model is part of that rich history. Fabspeed's upgrades will release the extra power this car is capable of. Our full 996 Turbo performance package, including headers, mufflers, waste gate actuators, and more adds 205 horsepower to this already beastly machine, all with bolt-on parts that don't require you to cut or weld.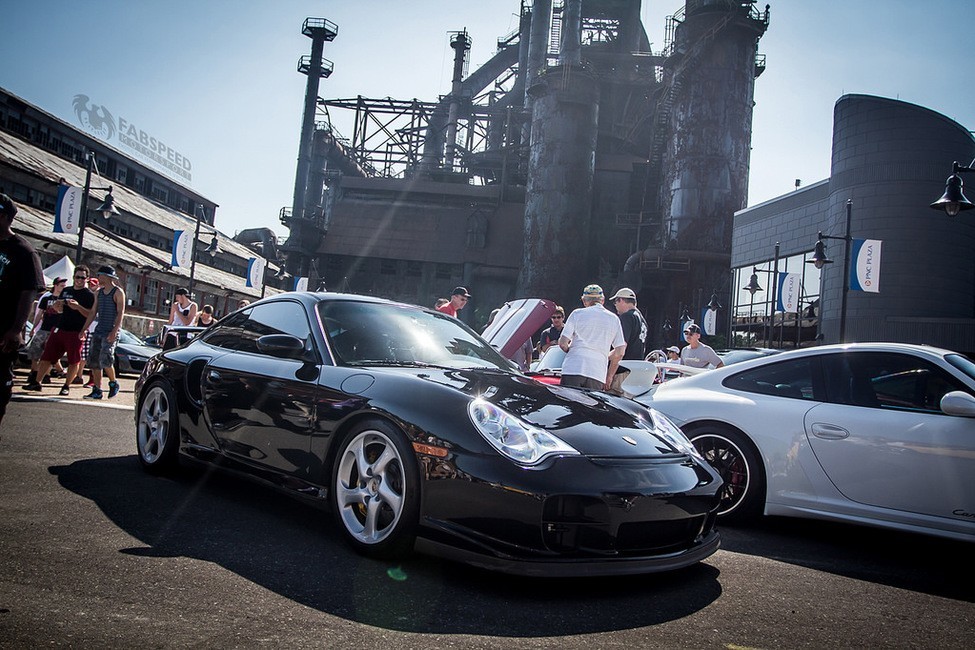 The aggressive lines and brute power of Porsche have propelled it to legendary status on the street and on the track. The beauty of Porsche is that you can climb into a European luxury car, step on the gas, and feel like you're in a track car. Our Porsche performance upgrades enhance that experience, releasing the power from the impressive engine without running the refined driving experience.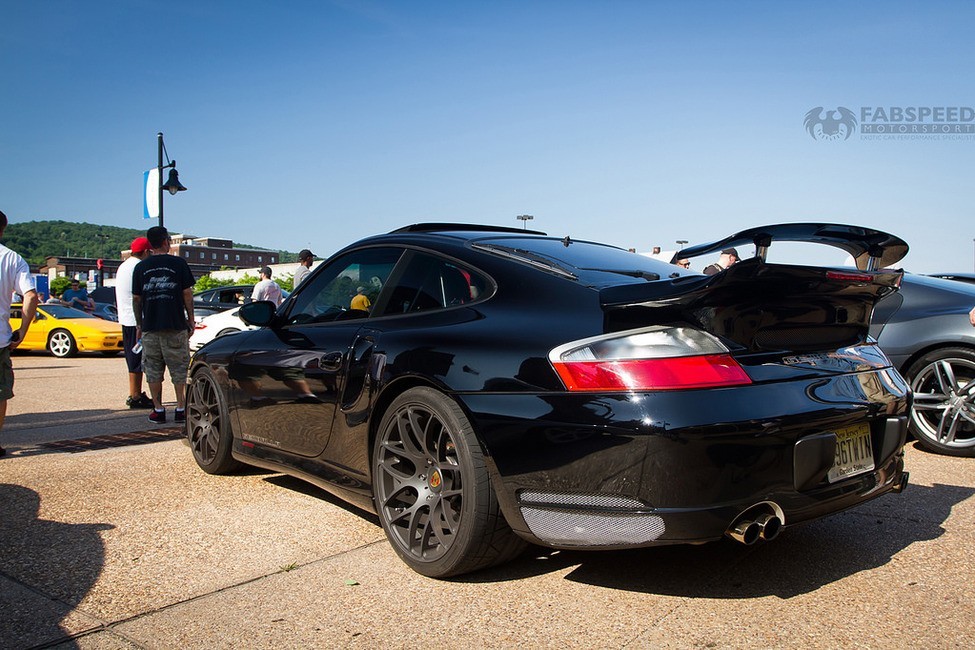 Porsche 911 Turbo - Slantnose
This rare 911 turbo is fitted with the slant-nose front end. The sleeker, tidier lines house pop-up headlights as opposed the classic Porsche headlights that defined the 70's and 80's models. On top of the aesthetic changes, Porsche also offered a few extras in this package to entice enthusiasts. This model truly foreshadows the design trends that were to come, making its modern looks even more appealing as time goes on.
This gorgeous race-inspired GT3 RS 3.8 is up on the lift and ready for some tuning. Our performance package for this model adds 44 horsepower and 32 ft/lbs of torque while reducing weight, increasing throttle response and enhancing that unmistakable German rumble.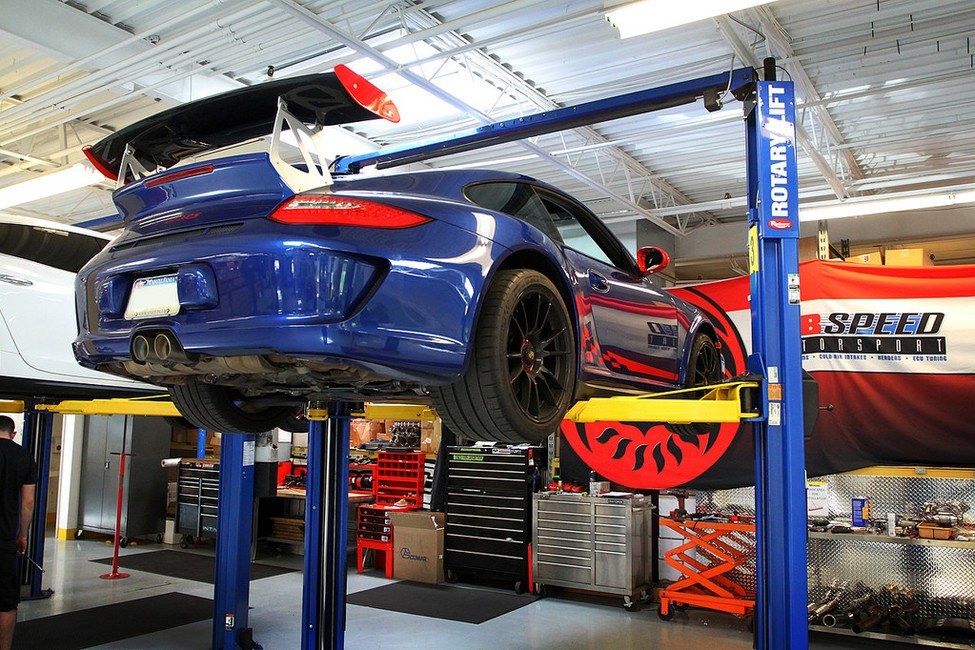 Massive ceramic brake calipers help slow this machine down in a hurry so you can keep the throttle on later into turns and still keep everything in line. Every bit of this car is designed with technology developed on Germany's most grueling race tracks.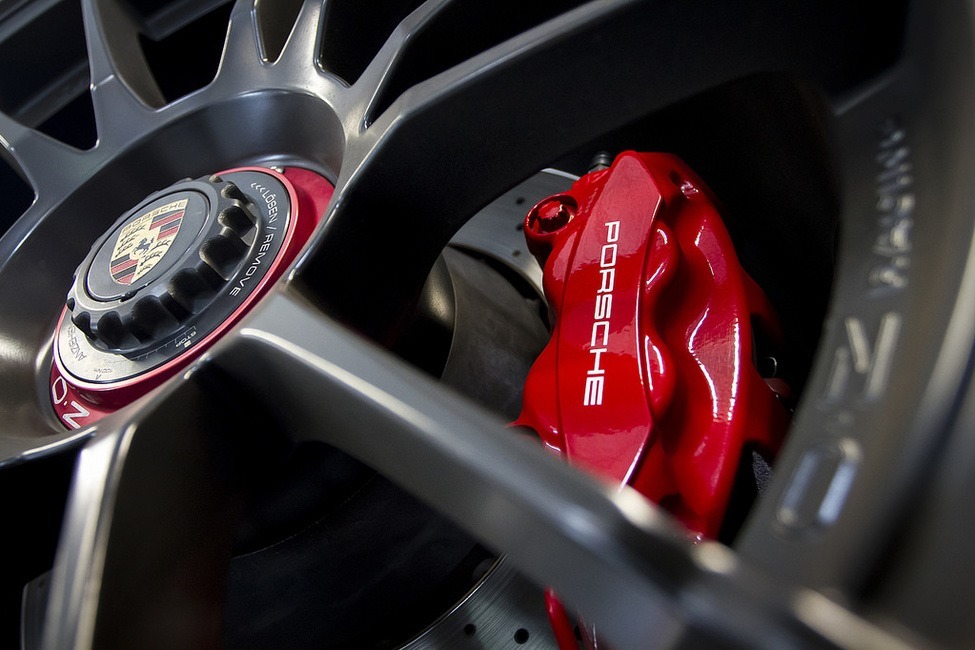 The GT3 RS is an incredible machine. Capable of producing astounding horsepower and torque, it still retains the luxurious touches of Porsche. Fabspeed Porsche upgrades help to release the extra horsepower normally constrained by restrictive OEM parts.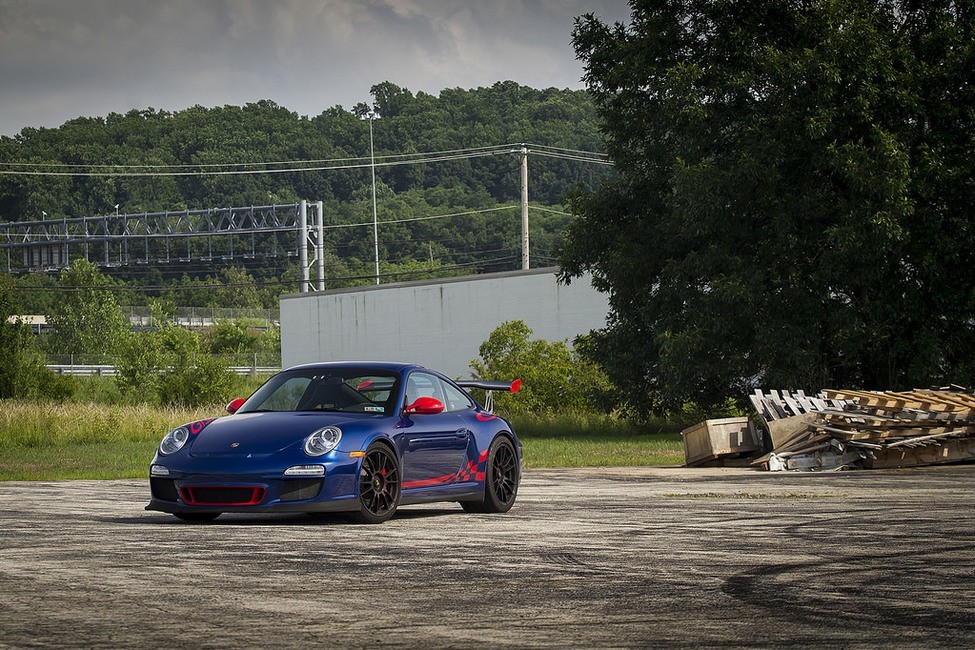 The blue and red color scheme looks extra slick on their Porsche GT3. This absolute beast of a machine can make serious gains with Fabspeed's exhaust upgrades, ECU tuning, and more.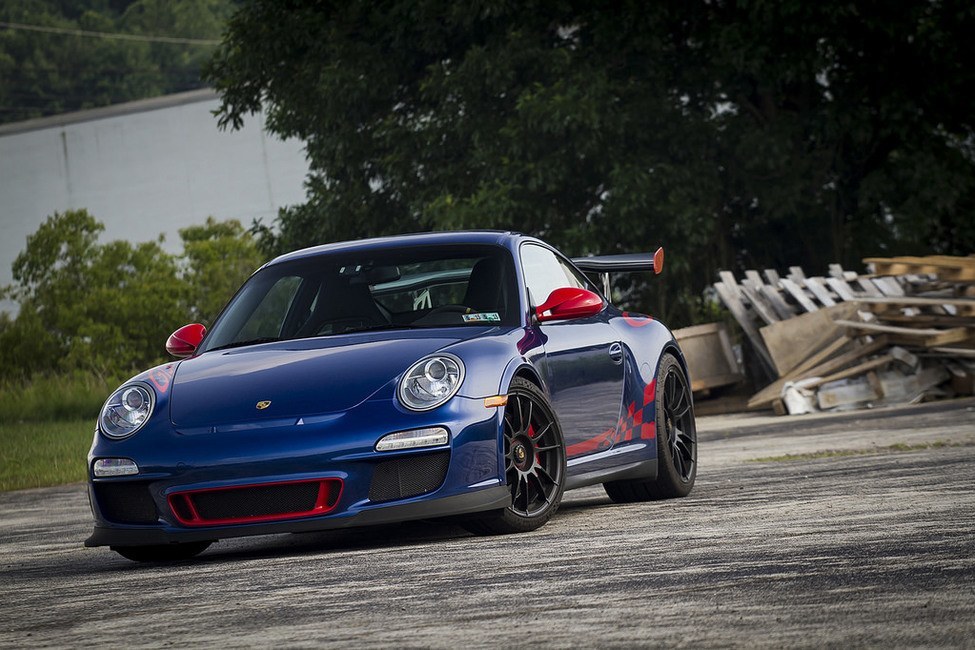 Porsche's attention to detail is part of what sets it apart from the rest of the automotive world. When you drive a GT3 RS 3.8, you'll know you're behind the wheel of something special.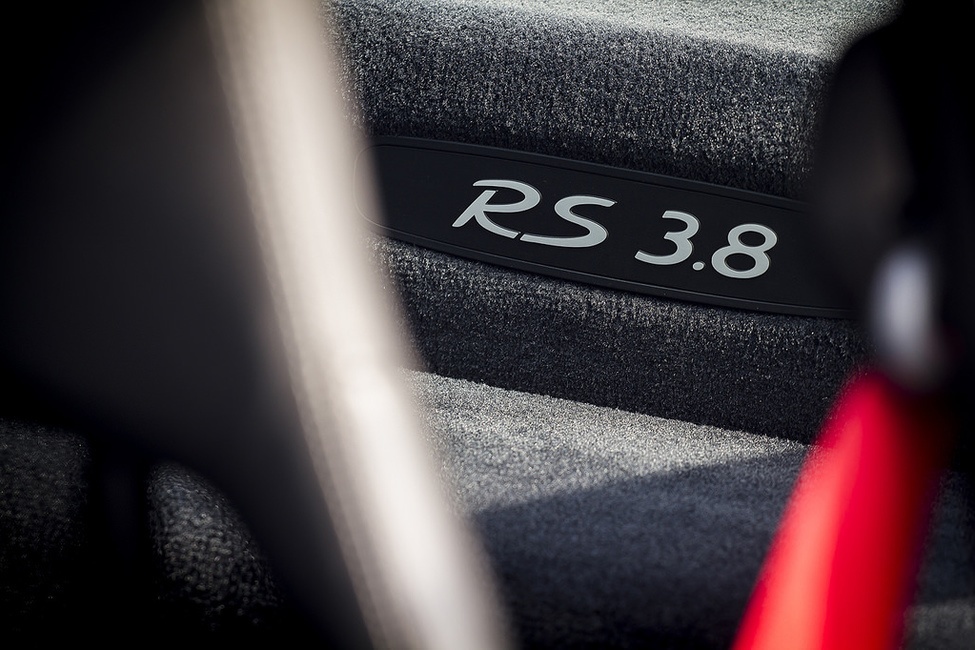 A massive spoiler and dual valve exhaust add performance and styling to this gorgeous machine. Fabspeed's Porsche exhaust upgrades further enhance performance for optimal throttle response and maximum torque and horsepower.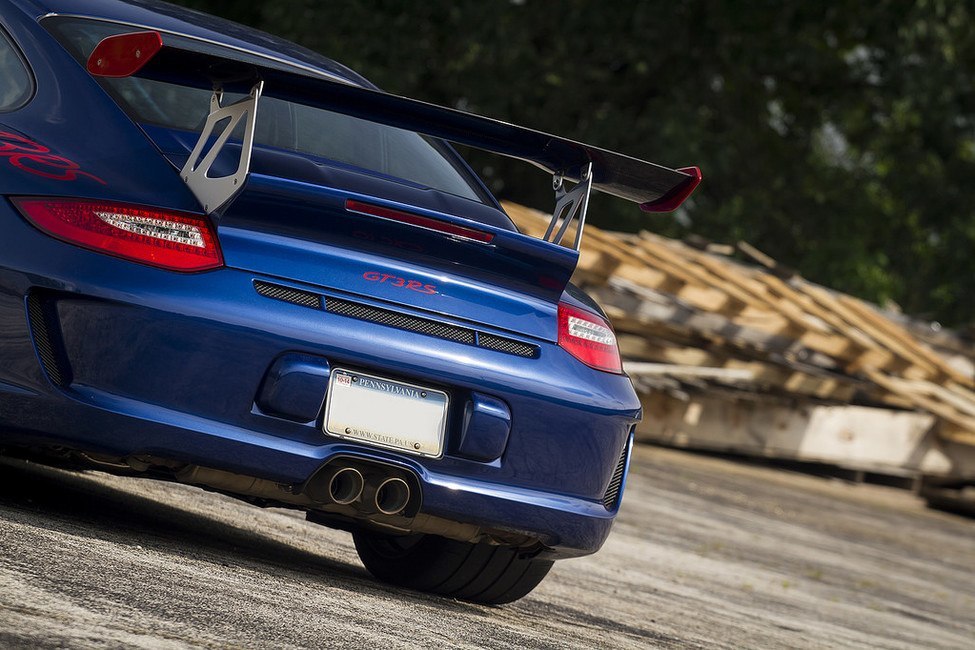 Once you get behind the wheel of the Porsche 991 Carrera, every other car you've ever driven will seam sloppy by comparison. This machine utilizes every bit of its stock 400 horsepower and decades of Porsche engineering to propel itself into every turn, every straight, and every piece of road and track in between. Our exhaust upgrades and ECU tunes further optimize that performance for an even more refined throttle response and power delivery.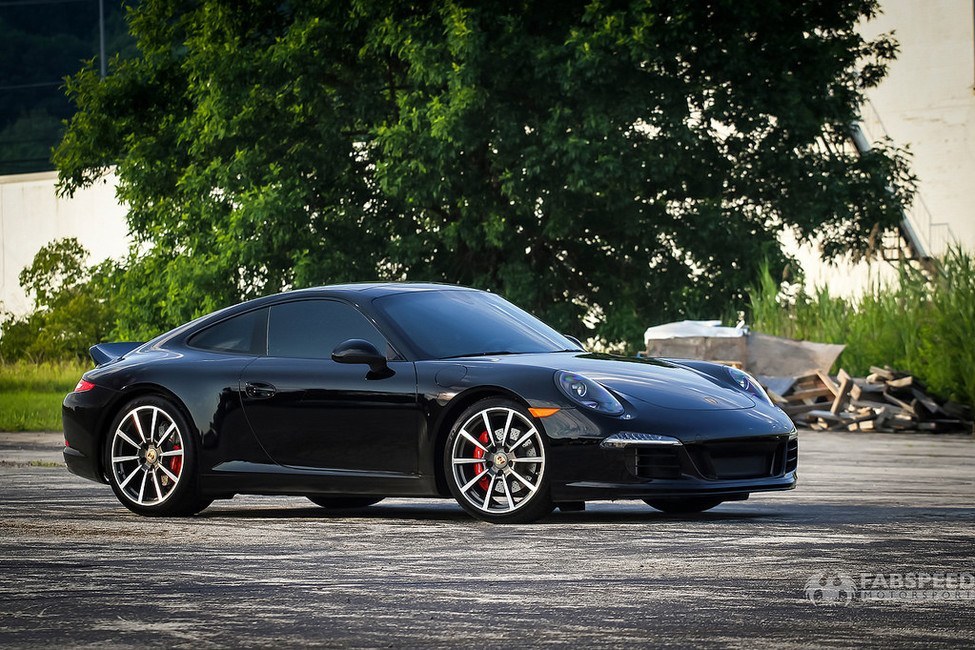 The Porsche 911 has been through numerous incarnations over the decades. The 991 chassis builds off of the timeless and elegant styling of Porsche without compromising its aggressive stance and race track heritage.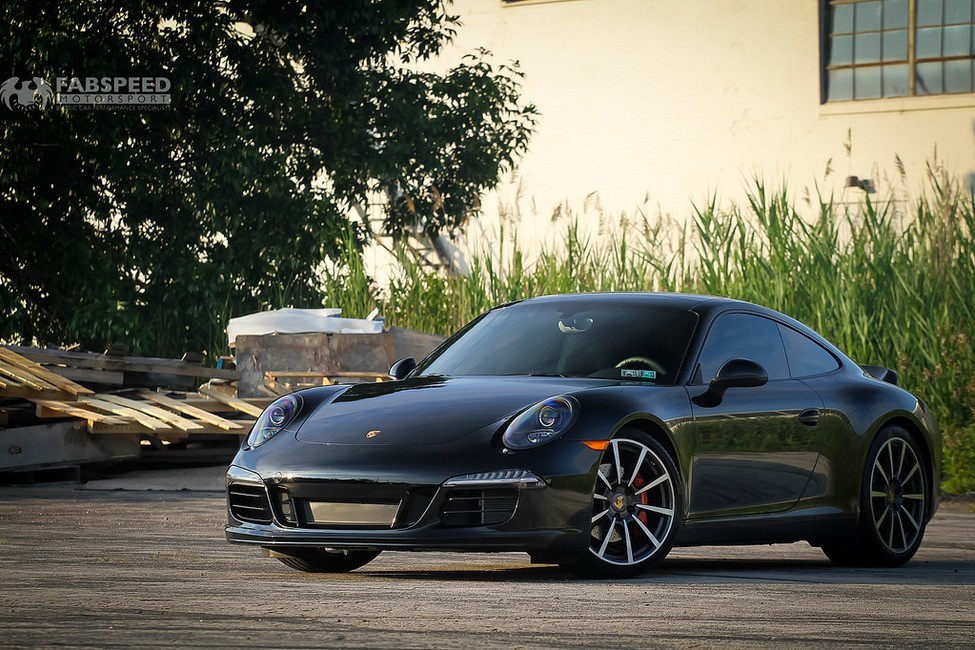 Twin dual-valve exhausts and a subtle spoiler help bring out the aggressive look, sound, and performance of the 911 Carrera S. The 991 chassis is one of the most incredible versions of this legendary family.
Porsche poured decades of engineering prowess into developing the 991 chassis. It's incredible lines and brilliant aerodynamics, couple with a 400 stock horsepower engine, massive breaks, and a host of high performance features make it a pleasure to drive at any speed and a worthy addition to a legendary line of automobiles.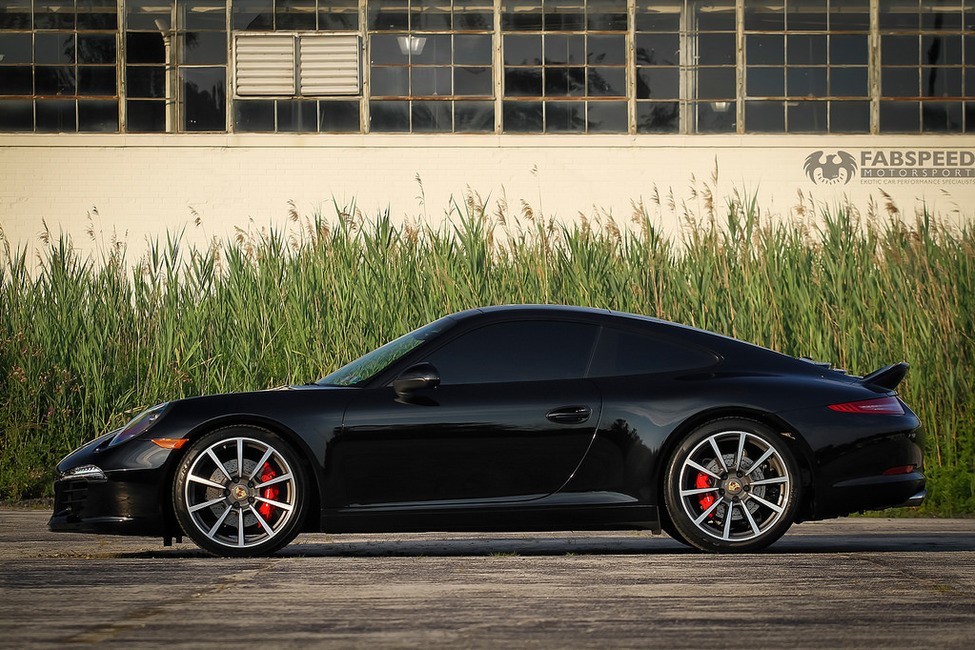 The aggressive rear and of Porsche's 991 Carrera manages to capture the feel of its legendary predecessors while looking forward with modern styling. The ride quality offers the same balance of old-school fun and high tech systems.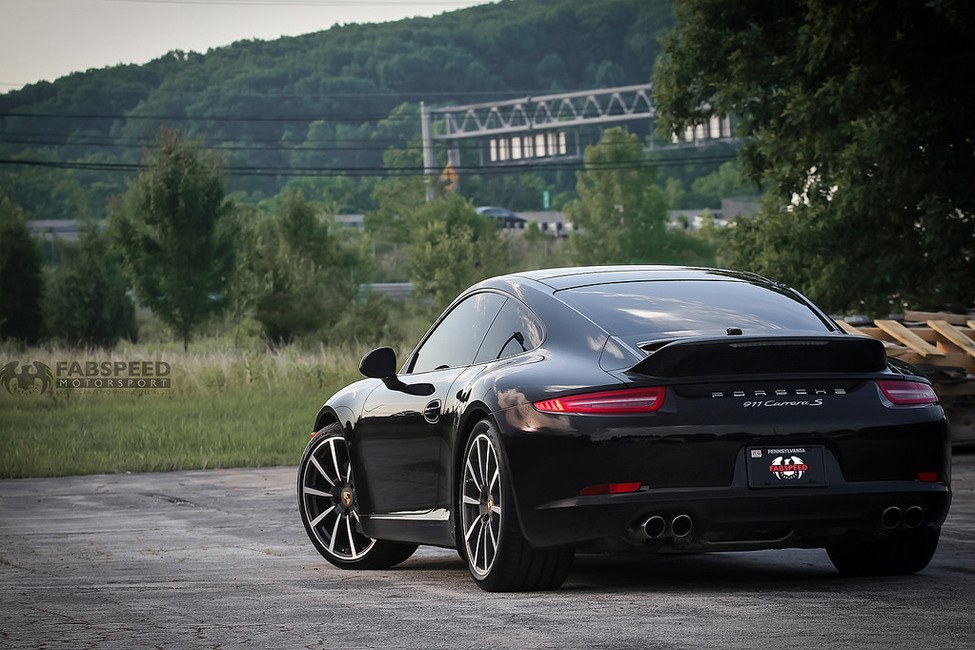 Even the smallest lines of the Porsche 991 scream luxury and performance. The car is put together with a precise attention to detail, separating it from competitors in a very real way. Fabspeed's Porsche performance parts help to further optimize airflow for the best in throttle response and power delivery.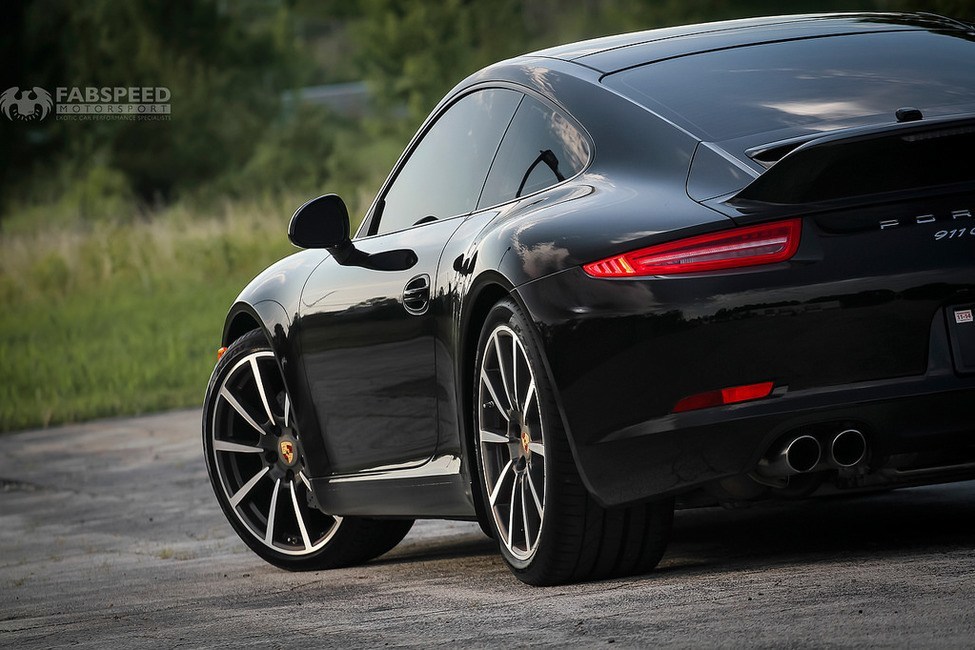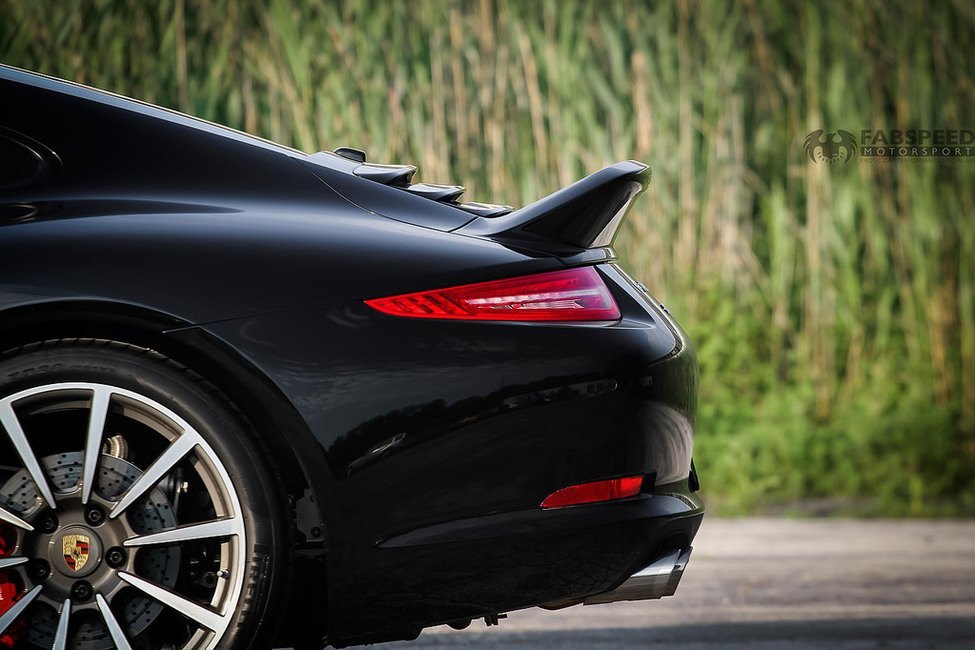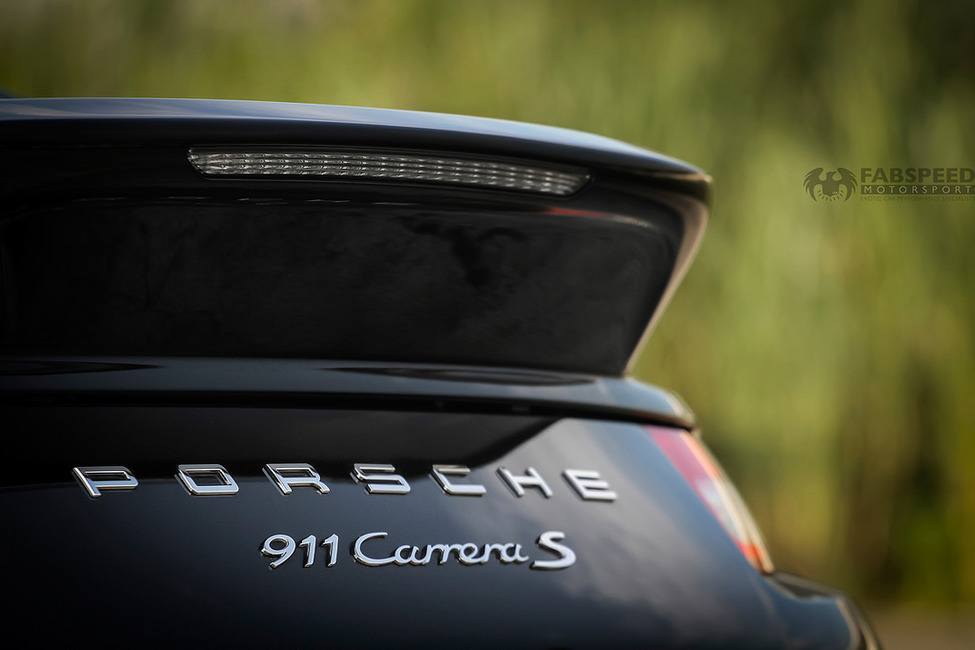 Everything about the 991 Carrera just fits. If you've ever sat in one, you know – it's like nothing else. From the hand stitched leather to the precision machined aluminum accents, this machine is built to please.
Porsche 911
This is it. The 911 has remained one of the most iconic sports cars in the world. The Carreras that have come since continue to set the standard of style and performance. Fabspeed is proud to work with these incredible machines, crafting parts as precise as the originals, optimized for horsepower and torque.