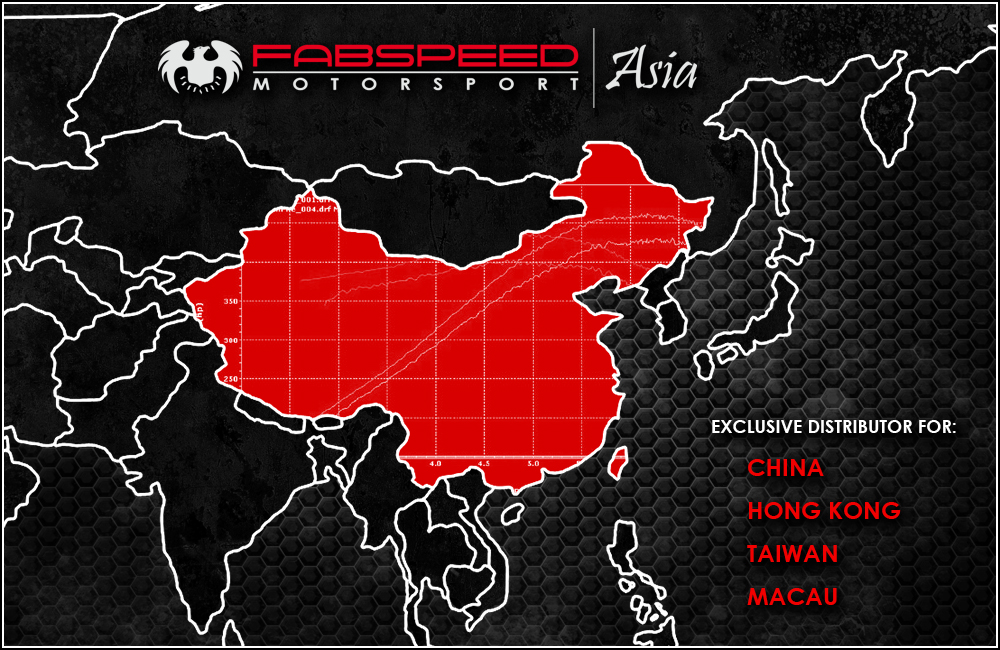 Fabspeed Motorsport is proud to announce that ADV.1 Asia is now also operating as Fabspeed Asia!
Fabspeed Asia was strategically designed and developed to increase customer support for both our retail and distribution centers in Asia, allowing our USA-made exhaust systems and performance products to be more readily available to our passionate and excited customers in China, Hong Kong, Taiwan, and Macau!
HOW THIS PROCESS WORKS
All orders originating from China, Hong Kong, Taiwan, or Macau are submitted to Fabspeed Asia.
Fabspeed Asia processes the order, handles complete transaction process for the covered territories, and then ships product(s) from their extensive inventory of USA-made systems.
If product is out of stock, then Fabspeed Asia places a purchase order with Fabspeed Motorsport USA and the product is fabricated at our USA facility and shipped to Fabspeed Asia for final delivery to the customer.
JOE CHEN | Fabspeed Asia President
Joe Chen is a Taiwanese businessman raised in Australia that is currently based in China overseeing Fabspeed Asia's expansion and distribution network creation. He loves to mod cars and has been doing so since he could drive.
ANDY ZHANG | Fabspeed Asia Sales Manager (China)
Andy Zhang is the Sales Manager for Fabspeed Asia. He has been in retail sales for over a decade for the automotive industry. He is a mod-a-holic. His passion for cars drives his soul – "You have to love modifying cars in order to be a true enthusiast and sport your brand".
Webber Chang | General Manager (Taiwan, Hong Kong, Macau)

Webber Chang has a background in import/export shipping, also known as logistics. He is the General Manager responsible for overseeing Taiwan, Hong Kong, Macau, and prospecting new territories and opportunities throughout Asia.